OBITUARIES for Thursday, September 14, 2023
DR. DAVID S. CORWIN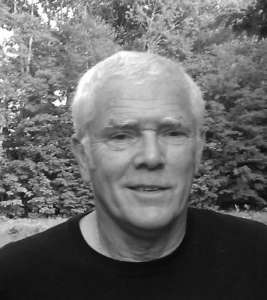 WATERVILLE – Retired Waterville veterinarian, Dr. David S. Corwin, 77, passed away on Sunday, August 13, 2023.
Dave was born in 1946 in Greenport, New York, to David E. and Helen Corwin.
He moved to Maine with his wife, Carol, and two-year-old daughter in 1976 after graduating from Purdue University's Veterinary Medicine program.
He will be best remembered for his sense of humor, loyal friendship, and adventurous spirit.
Dave started Animal Hospital of Waterville with Carol in 1982. The practice was originally located on College Avenue. Years later, Dave purchased land on Washington Avenue and built a brand new veterinary hospital which opened in 1998. In 2002, Dave retired from full-time work and sold his practice, but continued to do part-time work at local veterinary clinics until 2020. During that time, he also helped build the new Humane Society Waterville Area, on Webb Road.
Throughout his 40 years as a veterinarian, Dave liked the challenges and variety that veterinary medicine offered. He also enjoyed getting to know his clients and their pets, as well as the many folks whom he worked with over the years.
Beyond his profession, Dave was an avid sportsman. In high school and at Oberlin College, he was a star football and track and field athlete. As a father, his love of sports continued as he encouraged and watched his children play soccer, basketball, and run track at Waterville High School and for regional teams.
Dave also had an adventurous spirit on both land and sea. He had a life-long passion for sailing, which started as a child on Long Island where he mowed lawns to earn enough money to purchase his first boat. He went on to own multiple sailboats throughout his life and to join his friend Harry on the annual sailboat race around Long Island and his son Joe and wife on their sailboat down in Rockland. Mid-life, Dave got into mountain biking. This included winter riding on the Monday night rides in Waterville and venturing out to Moab, Utah's Slickrock Bike Trail.
Later in life, Dave became an avid motorcyclist. He crisscrossed the country multiple times on his motorcycle visiting family and friends along the way. Some of his best trips included motorcycling across Alaska with his son-in-law, touring around Nova Scotia and British Columbia, Canada, and cross-country rides out to California to visit his children. He motorcycled until he was 77.
He did all of this as a type 1 diabetic. He developed diabetes in 1959 at the age of 13, at which time he went to Joslin Diabetes Center's Pediatric Education program. He never let diabetes hold him down and lived his life to the fullest.
Dave was a committed husband, father, grandfather, and friend who always made time for people.
He leaves behind his wife Carol of 55 years; daughters Christine Corwin Cowdery and Heidi Corwin Collins; son David Joseph Corwin; granddaughters Phoebe and Isla Collins; sons-in-law James Cowdery and Marcus Collins; daughter-in-law Samantha Corwin; sister Dale DeCastro, her three children.
A celebration of life for Dave Corwin will be held at 2 p.m., on Sunday, October 1, at the Lakeside Lodge, 28 Marigold Lane, in Sidney, Maine.
In lieu of flowers, donations can be made to the Joslin Diabetes Center's Pediatric Education program at https://tinyurl.com/dave-corwin-memorial-donation.
CLIFTON V. JOHNSON
WINSLOW – Clifton Vincent Johnson, 85, passed away on Thursday, August 24, 2023. Clifton achieved much in his 85 years of life.
Please visit lawrybrothers.com. for his complete obituary/biography.
RONALD E. DAVIDSON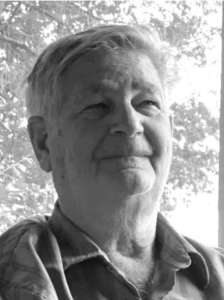 OAKLAND – Ronald E. Davidson, 79, passed away peacefully on Tuesday, August 29, 2023, at home. He was born May 26, 1944, in Oakland, to John and Gladys (Lambert) Davidson.
He attended Williams High School. He married the love of his life Judith (Haley) Davidson, on May 29, 1965.
He was employed by Rossignol Dairy Farm and Sears Roebuck Company as a mechanic. He truly lived life to the fullest through simple pleasures, spending time with family and chatting with friends. Ron had an uncanny ability to reach people in a deep and positive way.
Ronald was predeceased by his parents John and Gladys, and his siblings, Harold, Howard, and Timothy.
He is survived by his wife Judi; children Kevin Davidson and Sonya Fuller, Christopher and Deborah Davidson, Michael Davidson and Karen Quinn; five grandchildren; and four great-grandchildren; siblings, John Davidson,
James Davidson, Robert Davidson, Richard Davidson, Gerald Davidson, Beatrice Campbell, and Cynthia Stevens; many nieces, and cousins.
Burial took place at Lewis Cemetery, 51 Cottle Road, Oakland, on Saturday September 9, 2023.
Arrangements are in the care of Wheeler Funeral Home, 26 Church Street, Oakland, where condolences, memories, and photos may be shared with the family on the obituary page of the website at http://www.lawrybrothers.com.
In lieu of flowers, Ronald's wish that donations be made in his memory to Blessed Hope Advent Christian Church, 10 Pleasant St., Waterville ME.
MARLENE JABAR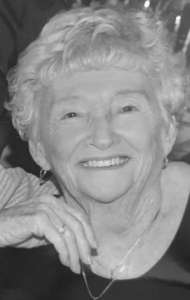 WATERVILLE – Marlene Jabar, 90, of Waterville, passed away peacefully on Monday, August 21, 2023, at Wood­lands Assisted Living, in Water­ville.
After enduring the loss of her husband Tony in June, it seemed only a matter of time before her heart – filled with his loss – could no longer stand the pain of missing him.
Marlene was born October 8, 1932, to Dorothea (Ivers) and Alden Hurd. She was the older of two children. Her brother Charlie was only a year younger than she. They were extremely close and so was devastated by his passing in January 2023. She was raised predominantly by her mother and therefore was often the head of the household. She often talked fondly about growing up on High Street and about Myrtle Street School. She was an excellent athlete, and a fierce competitor, excelling in badminton, skating, basketball, cheerleading, and as an adult she was a spectaculr golfer. She was an excellent student and a voracious reader. But her greatest love was Tony. They met in junior high and that would be the beginning of a lifetime together. They would go together all through high school.
She and Tony both went to Colby College, in Waterville, graduating together in 1954. They married on June 20, 1954. They would then spend 18 months in Germany where Tony was stationed, and their daughter Jan was born. They spent time traveling all over Europe and making lifelong friends. Their love for travel would continue throughout their lives.
Once home, they first lived in Auburn, then Dryden, then Wilton. She taught physical education and health, and coached field hockey at Farmington High School. They moved back to Waterville in 1966.
She substituted for several years, then in 1973 she began teaching English at Waterville High School. She was extremely proud of her time at Waterville. She loved her students and loved the school environment. Her co-workers were her second family and her senses of humor and prankster personality made for a memorable and fun-filled career. She was a generous soul and was known to anonymously donate to needy students. Her enthusiasm for all that was Waterville High School was demonstrated by the number of programs/activities she initiated either by herself or by 'convincing others to help her': 'Spirit Week', 'Spirit Club', GAA, making the well-known flower arches for graduation, class advisor, and Friday afternoon 'seminars' to name a few.
Retiring in 1992, she filled her days with tennis, golf, decorating for holidays, following her grandchildren, and reading. Always the teacher, she enjoyed immensely her golf outings with her children and grandchildren teaching them the game she came to be so good at herself. In 1994 after Tony retired, they headed to Florida. There they spent their time golfing, enjoying visits from her children and grandchildren and entertaining her neighbors on Kimela Ave., in Zephyrhills, Florida. Always wanting to be busy, she painted, made cards, started writing – often writing about her grandchildren, and any other activity that was available. Marlene was extremely proud of her five children: Jan Riley (Mike), Tony Jr., Jody Veilleux (David), MaryJo Hodgkin (Jim), and sister, Michele Jabar.
She adored her grandchildren and great-grandchildren. She shopped every holiday for all of them, never missed a birthday, or anniversary, or special event. She didn't hesitate to fly to Maine or New Jersey to attend a game or a play, or any other special occasion. She was dearly loved as "Grammy" by 12 grandchildren: Joni (Ramon) Zarate, Matt (Sara) Riley, Erin (Bobbie) Poller, David (Michelle) Veilleux, Dylan (Jane) Veilleux, Anthony Jabar III, Kellyn (Dan) Torcascio, Jaime (Tom) Cooper, Jessica Hodgkin, Cody Veilleux, Ben Hodgkin and Jake Hodgkin. As well as 12 great-grandchildren; Raz, Taylor, Jack R., Althea, Cora, Callan, Cameron, Connor, Cole, Carter, Jack C. and Tatyana.
Marlene is also survived by brothers-in law Norman and Joe Jabar; sisters-in law Mary Hurd, Regina Santos, Marge Jabar, Rene Jabar, Pat Jabar; and cousin Marlene Marchetti, as well as a multitude of nieces and nephews.
Marlene was predeceased by her parents, brother Charlie, as well as brothers-in law Herb, John and Paul Jabar, Ted Santos and Earl Lee, sisters-in law Teresa Lee, Margaret, June and Jackie Jabar.
A Mass will be held on Wednesday, October 28, 11 a.m., at Notre Dame Church, in Waterville. Family and Friends are invited to a reception following the Mass.
Funeral services are under the direction of Dan and Scott's Cremation and Funeral Services, Farmington, Maine. Complete obituary and online condolences may be expressed at http://www.dsfuneral.com/obituaries/.
ALLEN J. GILBERT
OAKLAND – Allen Joseph Gilbert, 75, passed away on Saturday, September 2, 2023, following a courageous battle with lung disease and cancer. Allen was born on August 30, 1948, to Jane and Lester Gilbert, in Waterville.
Allen graduated from Waterville High School in 1966. He then worked for Sappi for 36 years. Allen was an avid fisherman, loved being outdoors, his family, and being at their seasonal campsite at Mic Mac Campground.
He was predeceased by his parents Jane and Lester Gilbert; brothers Michael and Robert Gilbert; and his daughter, Stacey Valeriani.
Allen is survived by the love of his life, his wife of 45 years, Vicki Gilbert; his sons Anthony, Michael and Brian; brothers Steven Gilbert and wife Michele, Eddie Gilbert and wife Sheila, and David Gilbert; grandchildren Chelsey, Kori, Nick, Kohl, Paris, Caleb, Mariah, Katelyn, Kayla, Joshua; great-grandchildren Anthony, Alex, Paityn, Easton, Reagan, Cayson, Cohen, Parker; several nieces and nephews.
A celebration of Allen's life will be held on Saturday, September 23, at his brother and sister-in-law's home, in Mercer.
ROBERT L. STROUT SR.
CHELSEA – Robert Linwood Strout Sr., 90, died Saturday, September 2, 2023, at Togus VA Medical Center, in Augusta. He was born in Sanford on December 17, 1932, the son of Charles and Lottie (Hewitt) Strout.
Robert started working early on in his life. As a young boy, he delivered movies to the Colonial Theater, in Augusta and Livermore Falls, before being drafted into the United States Army, where he served proudly during World War II from 1953 until his honorable discharge in 1955, achieving the rank of Corporal. Soon after, he found employment with Statler Tissue, in Augusta, for a few years before working for Augusta T.V. for 17 years. He then worked for Associated Grocers, in Gardiner, where he remained until his retirement after 20 years.
Robert was an avid old car buff. He was married to the love of his life, Georgie, for 67 years until her passing on February 21, 2014.
In addition to his wife, Robert was predeceased by five brothers, William, Charles, Paul, Larry and Joseph Strout and a sister, Nettie Withycomb.
He is survived by four sons, Robert Sr., of Chelsea, Reginald, of Skowhegan, Scott and Randall, both of Chelsea; two brothers, Richard, of Chelsea, and Joseph, of Fayette; as well as nine grandchildren; four great-grandchildren; and one great-great-grandchild.
A committal service with full military honors was held on Wednesday, September 13, in Section "B" at Maine Veterans Memorial Cemetery, 163 Mt. Vernon Rd., Augusta.
Arrangements are in the care of Knowlton and Hewins Funeral Home, One Church St., Augusta, where memories, condolences and photos may be shared with the family at http://www.khrfuneralhomes.com.
ALBERTA B. FISH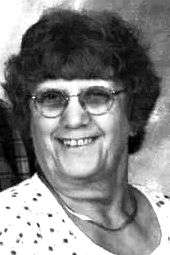 BENTON – Alberta Bess Fish, 85, died on Sunday, September 3, 2023, at her home, in Benton. Alberta was born on May 29, 1938, in Clinton, the daughter of the late Ray and Vella (Brown) Proctor.
She, along with her late husband Frederick, were dairy farmers for 42 years. It was on that farm that they built a life for themselves along with their daughters and grandchildren. Fond memories were made while working hard on the farm.
Frederick and Alberta were avid race fans, fun times were had going to Unity, Oxford, and Loudon, New Hampshire, with their family. They also enjoyed spending time together at Lovejoy Pond. Once retired, they spent several years during the winter traveling the United States and enjoying all the sites.
Alberta enjoyed cooking, making crafts, and was famous for baking her delicious apple pie. She belonged to the Clinton Evening Extension and the Clinton Day Group Extension. She also enjoyed going to the Wednesday sewing group, sewing and laughing with her friends. She had a very special friend, Rita Fortin. They would have supper together and go on adventures after both of their husbands passed away.
She is survived by her daughter Stephanie Clark and husband Glen; grandchildren: Sarah Wishart-Rogers and husband Jake, Daniel Wishart and wife Stacey, Julie Salsbury and husband Bruce, and Dustin Gerow and wife Katie; great-grandchildren, Kloee, Riley, Zebadiah, Rory, Bella, Anna, Isabelle, Trent, Wesley, Zachary, Mariah, Chandler and Colton; great-great grandson, Cereese; siblings, Charles Proctor and companion Joyce, Richard Proctor, Theresa Whitaker and husband Myron "Butch", and Ralph Proctor and companion Margaret; several nieces and nephews.
She was predeceased by her husband Frederick Fish; two daughters, Deborah Gerow and Vanessa Wishart; her granddaughter Liza Yvon; and two brothers, Ray Proctor Jr and Carl "Perry" Proctor.
A celebration of Alberta's life with refreshments will be held from 1 – 2 p.m., with a time of sharing at 2 p.m., Sunday, September 17, 2023, at the Shorey-Nichols Funeral Home, 191 Hartland Avenue, Pittsfield. A private burial will take place at the Brown Cemetery, in Benton.
To leave a message of kindness or to share a memory, please visit http://www.shoreynichols.com.
Care has been provided by Shorey-Nichols Funeral Home and Cremation Services, Pittsfield.
LOIS M. DeRAPS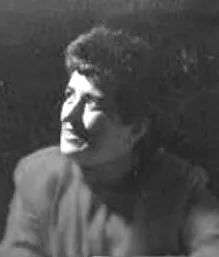 BENTON – Lois Mary DeRaps, 84, passed away peacefully at Lakewood Nursing Home, in Waterville, on Sunday, September 3, 2023, following a brief trip down memory lane that day spoken to her by her grandson Kevin Miller less than three hours before her passing. Lois was born on November 11, 1938, in Benton, to Albert and Ruth Thompson.
She enlisted in the Navy after graduating high school. Thereafter, she worked various jobs over the years such as at Marden's, James Julia Auctions, in Fairfield, Unit Secretary, at Thayer Hospital, banquet staff at the former Holiday Inn, in Waterville, event staff for Colby College, in Waterville, the L.L. Bean Call center, in Waterville, and selling and leasing real estate with Rodrigue Reality.
She was also one of the first female truck drivers in the country. Since 1999, she spent her final working years at Affiliated Realty / Per­kins Leasing & Management, where she sold residential real estate and managed and rented many local properties in the Greater Waterville area. A few years back, Lois retired from selling real estate but she continued her property management work and finished her working career until just three days prior to her illness forced her into the hospital and into retirement. She always said she would go crazy being home alone and not working so she fulfilled her goal of working until her health no longer permitted her to work.
She enjoyed staying busy throughout life by also being involved with the Waterville Stamp Club, the Benton Grange Hall, was a past president of the MacCrillis-Rousseau VFW Post #8835 Auxiliary, in Winslow, and served on the Supervisory Committee at Keyes Fibre Credit Union, now known as KSW FCU.
She loved to go to post card and antique shows to buy and sell her collection. She enjoyed going on road trips to various places like her camp on Messalonskee Lake (Snow Pond), in Oakland, the Bangor and Portland Malls and camping on Moosehead Lake with her husband Leo. Up until the last few years she even rode her own Harley-Davison motorcycle. She also enjoyed going out to eat nearly every meal as she always said "I can't make it any cheaper at home". Her favorite dining establishments were Governor's, The Villager, Young's Lobster Pound, and the Manor when it was open in Waterville. Lois was a devout Catholic. She attended Notre Dame du Perpetual Secours, 116 Silver St., in Waterville.
Lois would always say she's "a tough ol' lady" and many other classic one liners, and boy she meant it. She didn't take anyone's nonsense. She also had a low tolerance for other's nonsense, and she wouldn't be afraid to tell you that to your face or speak it out loud. You never had to guess where you stood with her. You could be a good friend or not, and that choice was yours. The flip side was she would often do anything for anyone including paying for a stranger's meal, offering her grandson and his friends a safe ride home from school or elsewhere anytime they wanted it and she would say "all you have to do is call". At Perkins Leasing & Management, she would go out of her way to buy many types of candy to put out at the front counter for the mailmen, tenants coming in, and others to enjoy on a daily basis. She also was very much valued by Gregg Perkins, the owner, as daily she would ask him if there was anything she could do to help and ease his work load.
Lois was predeceased by her parents Albert and Ruth Thompson of Benton, and her beloved husband Leo S. DeRaps of Benton.
Lois is survived by her brother Arthur Thompson, of Benton; her son Richard Revels and his wife Becky, of North Carolina; grandchildren Christy and Nicole; her husband Leo's two daughters Brenda and her husband Rusty Bates, of Clinton, and Jill and her husband Don Goodwin, of Patterson, Louisiana; and her grandson Kevin Seth Miller, of Waterville.
Visiting hours will be held on Saturday, September 16, 2023, from 1 – 3 and 5 – 7 p.m., at Lawry Brothers Funeral Home, 107 Main St, Fairfield, Maine.
A Mass of Christian burial will be celebrated on Saturday, September 23, 2023, at 11 a.m., at Notre Dame du Perpetual Secours, 116 Silver St., Waterville, Maine.
Arrangements are in the care of Lawry Brothers Funeral Home, 107 Maine St, Fairfield where memories may be shared, and an online register book signed by visiting http://www.lawrybrothers.com.
GEORGE EZZY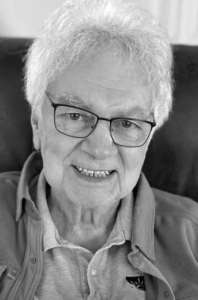 SIDNEY – George Ezzy, 85, passed away on Sunday, September 3, 2023. He was diagnosed with pancreatic cancer in 2021 and persevered through nearly two years of treatment before finally succumbing to the disease. His strength and courage throughout was a testament to George's love of life, willpower, and commitment to his family. George was born in Hamlin on April 15, 1938, to the late Anthony and Germaine Ezzy. He is the third youngest of eight children.
He graduated from Van Buren High School in 1956. He earned a bachelor's degree in Education from the University of Maine Farmington in 1961 and a master's degree in Guidance from the University of Maine Orono in 1967. He married the love of his life, Shirley Elias, in 1972.
George worked the majority of his career at the Maine Department of Labor. He was passionate about his work, especially rehabilitation. Upon retirement from state service, George created the New Horizons Academy which was a program designed to help at risk youth. He was active in politics throughout his life and cared deeply about creating redemptive opportunities for young people. People who worked with George knew of his tenacity and strong work ethic. Retirement was not a word in George's vocabulary. George got older, but he never got "old."
George had a variety of talents and interests. He loved to garden and was known for his huge zucchinis, tomatoes, and corn. He was an avid outdoorsman. Hunting and fishing were his favorite hobbies and his annual fishing trips with his close friends to northern Maine were a priority throughout his lifetime. Despite his battle with cancer, he even made an appearance on the fishing trip in May of this year.
George had a zest for life that made people want to be around him. He had a way of making strangers feel like family. He loved a good steak or lobster feed, and hosted many family gatherings over the years. His sense of humor was magnetic. He would plan out jokes and jabs for gatherings with family and friends that may include silly props or songs that he would write and sing with his brother, Pete.
He loved to host card games with his friends and never shied away from grabbing a microphone, just like his father, to say a few inspiring words at family gatherings.
George was deeply spiritual. His wisdom on life was a guiding light for his family and friends. He had a unique ability to balance his deep philosophical wisdom with his whimsical bright sense of humor. He was very grateful for the blessings in his life and was a voice of reason and guidance for his loved ones. George will be sorely missed by his family and friends.
He was predeceased by his brothers Peter, Gabriel and Michael Ezzy, and his sister, Antonia Davis.
He is survived by his wife of over 50 years, Shirley E. Ezzy, of Sidney; his daughters, Jennifer Ezzy and her husband Kevin Charette, and Julie Ezzy Payne and her husband Jeremy Payne, all of Manchester; his son, Paul Ezzy, of Bangor; and his granddaughters Katie, Emily, and Ashley Payne, of Manchester; his sisters Cecile Sparhuber, of New York, Betty Fitzgerald and her husband Geoff, of New Hampshire, and Thecla Quine, of Virginia.
A Mass of Christian Burial was celebrated on Tuesday, September 12, at St. Mary of the Assumption Catholic Church, Western Avenue, Augusta. Burial and committal prayers followed in Holy Family Cemetery, Townsend Road, Augusta.
Condolences, stories and photos may be shared through the funeral home website at: http://www.plummerfh.com.
Responsible journalism is hard work!
It is also expensive!
If you enjoy reading The Town Line and the good news we bring you each week, would you consider a donation to help us continue the work we're doing?
The Town Line is a 501(c)(3) nonprofit private foundation, and all donations are tax deductible under the Internal Revenue Service code.
To help, please visit our online
donation page
or mail a check payable to
The Town Line, PO Box 89, South China, ME 04358
. Your contribution is appreciated!
https://townline.org/wp-content/uploads/2016/06/TownLineBanner.jpg
0
0
Website Editor
https://townline.org/wp-content/uploads/2016/06/TownLineBanner.jpg
Website Editor
2023-09-13 13:39:36
2023-09-13 13:39:36
OBITUARIES for Thursday, September 14, 2023