OBITUARIES for Thursday, September 2, 2021
MARTHA E. HICKS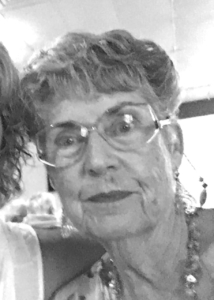 NOKOMIS, Florida – Martha E Hicks, 83, formerly of China, and Lynn, Mass­achusetts, passed away Friday, August 6, 2021, following a lengthy illness. She was born August 13, 1937, in Lynn, Massachusetts, to the late Harry and Alice (Bryan) Raymond.
Raised in Lynn she graduated from Classical High School and was very active in the International Order of Rainbow Girls. After high school she attended Miss Allen's School of Modeling.
She married her husband of 62 years, Thomas Hicks and they raised their children in Lynn. Martha was a homemaker, a model, she worked part-time as a bookkeeper, and was very involved with the PTA, Camp Fire Girls, and many years a lot of her time was spent on parent committees between the YMCA, high school and traveling for AAU swim meets for her children.
The next move took them to China, where she was an active member of the China Baptist Church and very involved in local community. She worked for Joseph Motors Co., Rosenthal Investments, and Are You Ready To Party, all in Waterville.
Upon retirement, they moved to Nokomis, Florida, and became residents of Kings Gate Club. While at KGC Martha was in charge of the Welcoming Committee, the Gardening Committee and along with her husband Tom organized many holiday parties and club entertainment. Many residents have been recipients of Martha's wonderful banana bread.
Martha found joy in her life by caring for her family and friends, always there when she was needed. Her hobbies were sewing, quilting, cooking, gardening and crafting.
Martha is now reunited with her parents; two brothers, William and Paul Raymond; and grandson Cody Davis.
In addition to her husband Thomas, she is survived by her children, Richard Hicks and his partner Kathy Donno, of Los Angeles, California, and Betty-Ann and her husband Thomas, of Winslow; grandchildren Crystal (Hicks) Putek, Jake Hicks, Griffin Davis, Viktoria Arkipova, Ryan Hicks, and Madeline Hicks; great-grandchildren Billy Howell III, Nathan Howell, and Caylee Putek.
There will be a private ceremony at a later date at Venice Memorial Gardens Cemetary, Venice, Florida.
DORIS M. ARMSTRONG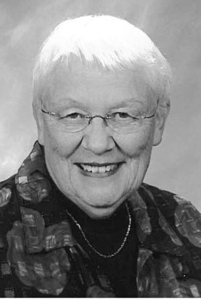 WATERVILLE – Doris Marie Armstrong, 91, a lifelong resident of Waterville, passed away at Woodlands Center, Waterville, on Thursday, August 12, 2021. She was born on December 12, 1929, the eldest of four to Perley and Florence York.
Doris graduated from Waterville High School in 1947 and attended Thomas College, in Waterville.
Doris was married to the late Donald P. Armstrong, also of Waterville.
Doris was a loving mother who always put her children first. She had a great passion for sports and was named girl athlete her senior year at Waterville High.
Doris learned to fly at age 15 and acquired her pilot's license before she even got her driver's license. She did most of her flying at China Lake, where her parents had a summer cottage, in a seaplane owned by her dad. She loved both bowling and golfing and entered numerous tournaments at the Waterville Country Club. Winning a tournament in Waterville allowed her to travel and golf in North Carolina and Spain. Doris loved to dance and participated in numerous organized dance groups with her many friends.
Doris was employed by Purlac Dairy, in Winslow, and later retired at the age of 63 from Colby College, in Waterville.
She leaves behind two sons, Donald R. Armstrong and his wife Pam, of Placentia, California, and Robert P. Armstrong, of China; a granddaughter, Morgan Lopez and husband Joe Lopez; two great-grandchildren, Evan and Stella Lopez, all of Yorba Linda, California; her sister, Pauline Denis, of Zephyrhills, Florida.
She is predeceased by a sister, Shirley Remmers and brother, Perley York Jr.
A committal service took place on Tuesday, August 31, 2021, in the committal shelter at Maine Veterans Memorial Cemetery, Civic Center Dr., Augusta.
A celebration of life was held at the home of her son, Robert, at 1084 Lakeview Dr., South China.
Arrangements are under the direction and care of Gallant Funeral Home, 10 Elm Street, Waterville.
An online guestbook may be signed, condolences and memories shared at http://www.gallantfh.com.
In lieu of flowers, the family would like to have donations sent to the Alzheimer's Association at http://www.alz.org or to St. Mark's Episcopal Church, 60 Eustis Parkway, Waterville, ME 04901.
BRUCE ROCHELEAU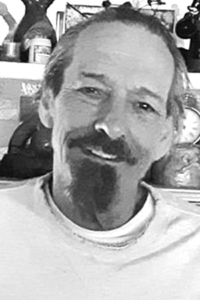 CLINTON – Bruce Rocheleau, 66, of Clinton, passed away at home, on Tues­day, August 17, 2021. Bruce was born February 17, 1955, to Joan Hewette, of Biddeford.
Shortly after he was adopted by William and Priscilla Rocheleau, of Westbrook.
Bruce's wild side and love for shenanigans among friends started from a young age, spending his school days attending public and Catholic schools. He shared many tales of the "glory days" and the adventures he had with his three best friends, Ernie, Sil and Luddy.
Bruce would go on to create three of his life's greatest achievements when he created his three sons, Ryan, Keith and Tyler, all whom he loved very much.
He had a love for skiing and took pride in teaching each of them to ski. He also enjoyed kayaking, fishing and hanging out with friends whether it was to share stories, music or taking a long drive north. He always loved to watch the Eagles fly.
He took pride in his work ethic. He held many jobs over the years , however, he was most proud of his drywall finishing skills and his time employed as a carpenter at Local #58, at Bath Iron Works, for 17 years. Bruce was a good man who had a love for good times and good jokes.
Bruce leaves behind his fiancée and good friend of 16 years, Teia Goodwin; three sons, Ryan Rocheleau and wife Beth (grandson Connor), Keith Rocheleau and his wife Kate (grandchildren Alice and Grham), and Tyler Rocheleau; stepdaughters Aliza Richards and husband Roger (granddaughter and special little friend Ivy); brother, David Rocheleau and partner Holly (niece, Leslie nephew, Morgan); ex-wife, Kelly Rocheleau.
Bruce was predeceased by Joan Hewette, William and Priscilla Rocheleau; good friends Luddy, Flat and Scotti.
Please wear tie dye if you can and bring a chair if you plan on sitting outside. As Bruce requested, a "Shindig" styled celebration of life will be held Saturday, September 4, at "high noon", at the Clinton Snowmobile Club, 35 Clubhouse Rd., Clinton, ME 04927. If there are any questions please contact Teia Goodwin via Facebook or 207-426-1049.
MICHAEL E. BUMFORD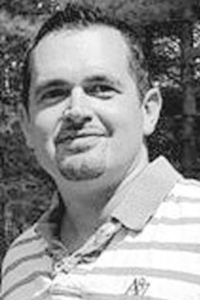 WINDSOR – Michael Eric Bumford, 44, originally of Augusta, passed away unexpectedly at his residence, in Windsor, on Thursday, August 19, 2021. He was born in Augusta on July 15, 1977, to the late Rachel (Duplessis) Bumford and late Ronald Bumford.
Mike enjoyed the outdoors. He really enjoyed his dirt bikes, four-wheelers and snowmobiles. He also found interest in doing woodworking, and made furniture pieces for his family and friends; something they will all cherish even more now. His favorite times though, was spending time with his daughter and his new granddaughter. He loved to play cards with his daughter and niece.
Michael was a 1995 graduate of Cony High School, in Augusta. He was currently employed at F3, doing maintenance, in Waterville.
He was predeceased by his parents, Ronald Bumford and Rachel Bumford; his maternal grandparents Richard and Lil Duplessis, and his paternal grandparents Raymond and Jacqueline Bumford; as well his uncle, Robert "Bobby" Bumford.
Mike is survived by his daughter, Michaela and his granddaughter Brynnleigh; his brothers Scott Bumford and his wife Kim, Jon Bumford and his fiancée Jennifer; his nieces Kierra, Marissa and Kaylee; and nephew, Brady; his aunt, Linda LaPointe, of Sidney; cousin, Julie Cameron and husband Craig, of Sidney; as well as many extended aunts, uncles and cousins. Mike is also survived by his girlfriend, Danielle Foster, of Albion.
A memorial Mass of Christian Burial will be celebrated on Friday, Sept. 3, at 11 a.m. at St. Augustine Catholic Church, 75 Northern Ave., Augusta. Burial will follow at Holy Family Cemetery, in Augusta.
Arrangements have been entrusted to Plummer Funeral Home, 16 Pleasant St., Augusta. Condolences, stories or photos may be shared by visiting http://www.plummerfh.com.
In lieu of flowers, memorial donations in Michael's name may be made to, The Family Restored, by visiting https://thefamilyrestored.org/.
BRUCE A. THERRIAULT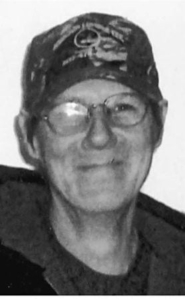 CLINTON – Bruce A. "Boo Boo" Therriault, 59, passed away unexpectedly on Thursday, August 19, 2021. Bruce was born May 8, 1962, in Waterville, the son of the late Roland A. Theriault Sr. and Carolyn (Thomas) Theriault.
Bruce worked many years helping Bob Johnson's saw mill, in Canaan.
Bruce's joy in life was training Coon dogs, they were his loyal companions on many hunts "Benny" and "Trooper". He also enjoyed buying pigs, chickens, goats, bunnys and ducks. He had a strong ability to sell, trade and dicker anything from animals to corn on the cob. Everybody knows of him for having two wallets, one was a dickering wallet with a couple of dollars, and the other was always with his money.
In his early years the family would often go to the Smithfield Auction on Sundays to bid on livestock with their dad.
Everyone who knew Bruce loved him and he will always be remembered for his smile.
He is survived by his siblings Brenda Tuttle and her husband Alton, of Canaan, Karen Theriault-Reid, of Waterville, Roland Theriault, Jr. and his wife Amy, of Sidney, Steven Theriault, of Burnham, Belinda Sweatt and her husband Brian, of Albion, Tammy Theriault, of Searsport, Scott Theriault, of Massachusetts, and Justin Theriault, of Pittsfield; sister-in-law Brenda Theriault, of Corinth; nieces, nephews, especially Bryant Paddack, aunts, uncles, cousins.
In addition to his parents, Bruce was predeceased by his brother, Daniel Theriault, nephew Jason, grandparents, John and Lavina Thomas and Pete and Eva Terrio.
A celebration of Bruce's life took place on August 25, at Old Mill Park, in Clinton.
Funeral arrangements are by Lawry Brothers Funeral Home, 107 Main St., Fairfield, where condolences may be shared with the family on the obituary page of the website at http://www.familyfirstfuneralhomes.com.
REBECCA THERIAULT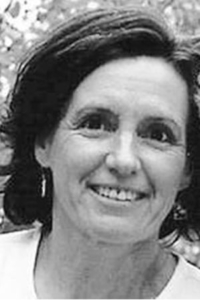 CHINA – Rebecca "Becky" Theriault, 64 of China, passed away on Friday, August 20, 2021, at the Andros­coggin Hospice House, following a brief illness. Rebecca was born in Augusta on May 17, 1957, to Ralph and Pauline Marceau.
She grew up in Livermore Falls and was married to her husband, Tim, for 34 years. Together they raised five children in China. In 1996, Becky supported the dream of her husband, and together they built Cedar Springs golf course, in Albion, which they ran for 25 years along with her brother-in-law, Gregory Theriault. It was Becky's dream to retire lakeside, spend more time with her friends, children, grandchildren and at her beloved camp on the coast in South Addison.
One of Becky's many hobbies was gardening. She earned a master gardener certification from the University of Maine and was forever tending to her vegetable and flower gardens which were the envy of the town. She shared the fruits of her labor with friends, neighbors, and the China Community Food Pantry. Rare was there a home spun talent at which Becky didn't excel.
She was famous for her pies which commanded record setting bids when auctioned at fundraising events. Cooking, baking, sewing, and especially spoiling her grandchildren took up much of her spare time. From 2005 to 2017 she volunteered with Hospice Volunteers of Waterville Area, where she earned the reputation of an angel as many of her clients miraculously improved under her care. Ironically, Becky, herself received the love and compassion of hospice in her own final days.
Becky was predeceased by her father; and first husband, Charles M. Chappell III.
Becky is survived by her husband, State Representative Timothy S. Theriault and their five children, Amanda Theriault and her partner Michael Dubois, of Benton, Jessica Chappell, of Jersey City, New Jersey, Scott Theriault and his wife Shannon, of Debary, Florida, Jason Chappell and his wife Elaine of Shelburne, New Hampshire, Crystal Chappell and her husband Tucker, of Cambridge, Masachusetts; her mother; Pauline Marceau, of Winslow; five grandchildren, Jacob Fauls of Orange City, Florida, Sophia Theriault of Debary, Florida, Charles, David and Noah Chappell ,of Shelburne, New Hampshire; two brothers, Bill Marceau and his wife Theresa, of Industry, David Marceau and his wife Diane, of Searsmont; three sisters, Mary Marceau and her partner Douglas, of Oxford, Sandra Gould and her husband Steve, of Fayette, Jackie Dion and her husband David, of Livermore; many nieces, nephews.
A Mass of Christian burial was held at Notre Dame du Perpetual Secours Catholic Church, in Waterville, at on Tuesday August 31, followed by a Celebration of Life at the Waterville Elks Lodge.
Memories and condolences may be shared with the family at directcremationofmaine.com .
In lieu of flowers, donations may be made in Becky's name to Hospice Volunteers of Waterville Area https://secure.givelively.org/donate/hospice-volunteers-of-waterville-area/spring-appeal.
DONALD J. PERKINS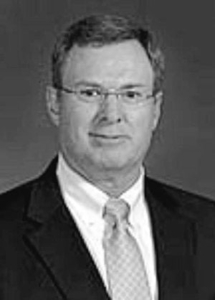 BELGRADE – Donald J. Perkins, 63, died unexpectedly Thursday, August 19, 2021. He was born in Bangor on February 18, 1958, a son of Frederick V. Perkins, Sr. and Patricia A. (Curran) Perkins.
Don was raised on dairy farms in downeast Maine and Belgrade, from which he came to appreciate the value of hard work and taking charge. He was a 1976 graduate of Messalonskee High School, in Oakland, where he met his high school sweetheart, Jean. He and Jean married just after her graduation in 1977 and enjoyed 44 years of marriage and true partnership.
Don joined the apprenticeship at Bath Iron Works after high school, and steadily applied his hard work, integrity, and honesty to ascend into increasingly senior positions, eventually becoming a leader in the contracts department.
Realizing that to reach his career ambitions he would need to increase his level of education, Don dedicated his free time over the course of multiple years to earn his degree in business administration. He used this knowledge and credential to climb further into the executive ranks as his career took him to coastal Mississippi and the Ingalls shipyard, followed by stints in Baltimore, Northern Virginia, and back to Mississippi. During this time, he became a highly respected industry leader, and was widely adored by his employees, who strongly valued his approach to leadership that so clearly demonstrated his interest not only in their careers, but also their home and family lives.
While driving outstanding results for his companies, he also took great pride in the role he and his teams played in serving the country's military. Upon retiring to Belgrade with Jean in 2018, Don leveraged his reputation of contracting, and professional excellence to start his own consulting firm and broader consortium and enjoyed serving a steady volume of clients.
Outside of work Don enjoyed staying active. He thoroughly enjoyed engaging with his brothers and sisters and broader family, as well as his many friends across the community and the country. He took pleasure from helping others through mentorship, goofing with his grandchildren, coastal and mountain roadtrips with Jean, and playing a round of golf. Cycling was also a passion, and he took part in numerous Trek Across Maine events. You could also routinely find Don on his tractor changing the look of his yard, moving snow, or just generally tinkering. Don will be remembered for many things, but perhaps most of all for his kindness and generosity. He lived by the motto "No act of kindness is ever wasted," and he applied this to his interactions with people from all walks of life, from strangers to dear friends and family. Don's acts of service and generosity touched so many lives, and those close to him were fortunate to have his example to live by.
Mr. Perkins was predeceased by his father, Frederick V. Perkins, Sr. and two brothers, his twin, Daniel Perkins and Randall Perkins.
He is survived by his wife, Jean E. (Bickford) Perkins, of Belgrade; two sons, Benjamin E. Perkins, of Mt. Juliet, Tennessee, and Alan F. Perkins, of St. Petersburg, Florida; his mother, Patricia A. (Curran) Perkins, of Waterville; six brothers, Jeff Perkins, of Hampden, Mike Perkins, of Oakland, Ted Perkins and Jon Perkins, both of Rome, Fred V. Perkins, Jr., of Belgrade, and Matt Perkins, of Windham; two sisters, Laurie Clark, of Cheyenne, Wyoming, and Mary Perkins, of Blue Hill; four grandchildren, Asher, Everett, Beckett and Weston; and many aunts, uncles, nieces, nephews and cousins.
There will be no public visiting hours.
A memorial Mass of Christian Burial was celebrated on August 27, at St. Mary of the Assumption Catholic Church, Western Ave., Augusta.
Burial will be at a later date in Pine Grove Cemetery, Belgrade. A Celebration of Life will be held in September, scheduling and venue details to be announced.
Arrangements have been entrusted to Plummer Funeral Home, 16 Pleasant St., Augusta, ME.
Condolences, stories and photos may be shared at http://www.plummerfh.com
The family requests that donations be made in Don's honor to a local charity of your choice, such as the Belgrade/Rome Special Needs Food Pantry, P.O. Box 236,Belgrade, ME 04917.
REV. ELEANOR S. DUHAMEL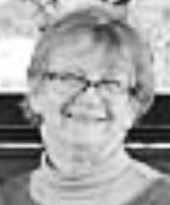 WINSLOW – The Rev. Eleanor "Ellie" S. Duhamel, 78, died on Sunday, August 22, 2021, of complications resulting from pancreatic cancer. She died peacefully at home accompanied by her husband, the Rev. Marcel P. Duhamel, and her daughter, Melissa Bailey.
Ellie was born in Stoneham, Massachusetts, on November 28, 1942. She lived in Westwood, Massachusetts, and attended local schools, graduating from Westwood High School in 1961.
After high school, Ellie attended the Boston Conservatory at Berklee to study ballet. She graduated from the University of Massachusetts-Amherst, in 1964, with a bachelor of arts degree in English. In 1965, she married Thomas E. Flanagan, and moved to Durham, North Carolina, to teach eighth grade while Tom attended grad school. In 1968, Ellie and Tom moved to Calgary, Alberta, Canada, where she taught kindergarten.
Ellie returned to the states in 1972 and continued to teach in the Rochester, New Hampshire, school system. She married Lewis B. Sykes in 1978. In 1995, she graduated from Andover Newton Theological School with her Master of Divinity and taught religious education in the Unitarian Universalist tradition. Ellie was ordained in 2004 to the ministry of Religious Education by the Unitarian Universalist Church, of Concord, New Hampshire.
Ellie and Marcel married at the Concord Church on January 1, 2005. Together, they served interim ministries in Ottawa, Ontario; Bloomfield Hills, Michigan, and Kennebunk. After retirement, they moved to Belgrade Lakes, and eventually settled in Winslow in 2017.
In retirement, Ellie was devoted to causes of social justice with emphasis on women's rights. She was an avid knitter, quilter, and seamstress. She had a deep commitment to friendship. Perhaps because she was a UU religious educator, but more probably just because she was Ellie, she listened intently and always had the comfort of advice that was needed, and the humorous quip to lighten the mood.
Throughout her life, Ellie maintained a love affair with Star Island, one of the nine Isles of Shoals located seven miles off the coast of New Hampshire and Maine. She worked her first season as a Pelican—as the employees are known—in 1961 and returned to the island for many years to work and volunteer. Star Island was her "happy place," and she was pleased to visit it one last time in June.
Ellie had a smile that could light up a room and was one of the most joy-filled people anyone had the privilege to know. She will be fondly remembered for her kindness, compassion, wit, and wisdom by all who knew her.
Ellie is survived by her husband; her brother, Donald E. Smith; her son, Thomas C. Flanagan, and his wife, Leslie; her daughter Melissa, her son Peter Sykes and his wife, Audra; her stepsons Marcel C. Duhamel and wife, Jacqueline, and Paul E. Duhamel, and his wife, Tess; and her grandchildren Samuel Wiese, Stephen Bailey, Gemma Price, and William Kelly Clark-Sykes.
She was predeceased by her parents Warren E. and Florence Smith.
In lieu of flowers, donations may be made to the Wounded Warrior Project or the Star Island Corporation in her name.
NELLIE A. WHIPPLE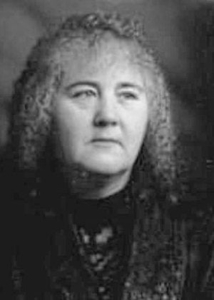 CHELSEA – Nellie A. Whipple, 65, of Chelsea, passed away on Saturday, August 7, 2021, at her home.
She is survived by her life partner, Brian J. Nadeau, of Chelsea; her children, Judith Devine Stilphen and son-in-law Chris Stilphen, of Fairfield, Eugene Whipple, Jr., of Augusta, Ambrosia Moore and son-in-law Greg Moore, of Chelsea; her grandchildren, Ashley Whipple, Maximus Openshaw, Stella-Moon Devine, Aurianna Moore, Starla Moore and Adia Moore; her sister, Emily Chavarie and brother-in-law, Andy Chavare, of Sidney; as well as several nieces and nephews.
She enjoyed working with her partner in his lawn care business, being outdoors, trips to the ocean, long car rides and, most of all, spending time with her family, especially her six grandchildren.
According to her wishes, there will be no public services. There will be a private family gathering at a later date.
Memories and condolences may be shared with the family at directcremationofmaine.com.
MARK A. ST. JARRE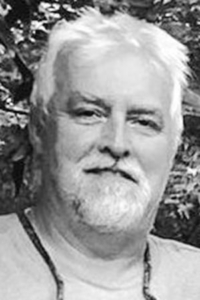 OAKLAND – Mark A. St. Jarre, 58, passed away unexpected in Augusta on Wednesday, August 25, 2021. Mark was born in Madawaska on May 25, 1963, the son of Gilbert St. Jarre and Jacqueline (Plourde) St. Jarre.
He completed nine years of service in the U.S. Army and attended Northern Maine Community College, where he earned his diploma in electrical construction and maintenance.
Mark's passion was fishing, hunting, and boating, particularly when surrounded by his family and friends. He loved spending quality time with his family, quiet evenings at home with his wife and son, and travelling. He will be missed for his quiet wisdom, generosity, and big heart.
He was predeceased by his parents, Gilbert and Jacqueline St. Jarre; son, Nathan David St. Jarre; and nephew, Jonathan James Thomas.
His is survived by his wife of 23 years, Tina; his son, Alexandre; his brothers, David St. Jarre, of Gardiner, and Steve St. Jarre and his wife Cindy, of Madawaska; his sisters-in-law, Denise St. Jarre, of Gardiner, and Jean Thomas and her husband Glen, of Madawaska; his brother-in-law, John Pelletier and his wife Brigitte, of Waxhaw, North Carolina; his nieces, Julie St. Jarre, Sarah St. Jarre, Emily St. Jarre, Samantha Thomas; his nephews, Adam St. Jarre, Mathew St. Jarre, Andrew St. Jarre, Cameron Pelletier, Carson Pelletier, Nicholas Thomas; and many great-nieces and great-nephews.
A Mass of Christian Burial will be celebrated on Monday, September 6, at 10 a.m., at St. John the Baptist Catholic Church, 26 Monument Street, Winslow, Maine, followed by a Celebration of Life at Enchanted Gables, 78 Hussey Hill Road, Oakland, Maine.
An online guestbook may be signed, and memories shared at http://www.familyfirstfuneralhomes.com
Arrangements are by Wheeler Funeral Home & Cremation Care, 26 Church St., Oakland.
In lieu of flowers, donations can be made in his memory to Maine Children's Home, 93 Silver St., Waterville, ME 04901.
ALBERT E. FORTIN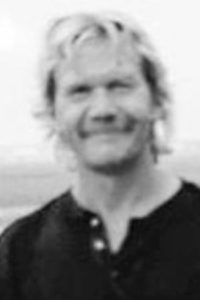 BENTON – Albert E. Fortin, 60, passed away at the Veterans Administration Hospital, West Roxbury, Massachusetts. He was the husband of Sandra J. (Patrie) Fortin, with whom he shared 22 years of marriage.
Albert was born October 24, 1960, in Waterville, the son of the late Alphonse and Elaine (Wyman) Fortin.
He was a resident of Benton for many years. He was a graduate of Winslow High School, class of 1980.
He worked as a carpenter for the former M.A. Mathews Construction Company for many years until his retirement.
He was a United States Army veteran.
Albert treasured the time he spent with his grandchildren. He enjoyed helping his neighbors and friends, he was a sentimental caring man with a great personality. He was very handy and could fix anything. He also enjoyed camping, fishing with his grandchildren, and rock and roll music.
In addition to his wife, Sandra, Al is survived by his children Christina L. Fortin, of Moscow, Robert J. Fortin, of Winslow, Danielle A. Fortin, of Candia, New Hampshire, and Eric M. Patrie, of Augusta; his siblings Yvette Roy, and Pauline Liberty, both of Clinton, Anita Fortin, of Long Beach, California, Peter Fortin, of Connecticut, Alice Jones, of Unity, Paul Fortin, of Winslow, Jimmy Fortin, of Winslow, Julia Yip, of Colorado, and Donna Fortin, of Waterville; his grandchildren Shanea, Kaci, McKayla, Sam, Kayleigh and Harper; one great-grandchild, Eli; as well as many nieces and nephews.
In addition to his mother and father, Al was predeceased by his sister, Sharon Dyer and his brother, Frankie Fortin.
Arrangements are in the care of the Lawry Brothers Funeral Home, 107 Main St., Fairfield where memories may be shared and an online register book signed by visiting http://www.familyfirstfuneralhomes.com.
In lieu of flowers donations in Al's memory may be made to the American Cancer Society, 1 Bowdoin Mill Island #300, Topsham, ME 04086.
Responsible journalism is hard work!
It is also expensive!
If you enjoy reading The Town Line and the good news we bring you each week, would you consider a donation to help us continue the work we're doing?
The Town Line is a 501(c)(3) nonprofit private foundation, and all donations are tax deductible under the Internal Revenue Service code.
To help, please visit our online
donation page
or mail a check payable to
The Town Line, PO Box 89, South China, ME 04358
. Your contribution is appreciated!
https://townline.org/wp-content/uploads/2016/06/TownLineBanner.jpg
0
0
Website Editor
https://townline.org/wp-content/uploads/2016/06/TownLineBanner.jpg
Website Editor
2021-09-01 14:11:46
2021-09-01 14:11:46
OBITUARIES for Thursday, September 2, 2021