OBITUARIES for Thursday, September 22, 2022
DONNA BOWMAN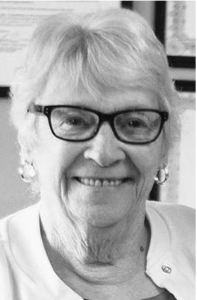 FAIRFIELD – Donna Bowman, 79, of Fairfield, passed away suddenly on Friday, Sep­tember 9, 2022, in her home. She was born in Gardiner on February 6, 1943, daughter of Llewellyn and Effie Thompson Bowman.
Donna grew up in Hallowell, lived in Portland and Augusta, both, for short periods of time, then moved to Readfield where she lived for many years making a home for her family. She graduated from Hall Dale High School and then went on to University of Maine in Farmington to receive her master's degree in Early Childhood Development. Donna worked at several companies working with children with developmental disabilities before moving on to an assisted living program, where she happily retired in 2006.
She was an avid Red Sox fan and would spend most of her time watching the games, hardly ever missing a game. Many times, becoming very emotional over the play of her team, especially this year. She liked knitting, crocheting and making Christmas ornaments, stockings, and other arts and crafts for her family and friends. She also loved the slots, enjoying her trips to Hollywood Slots, Oxford Casino, Foxwoods, Florida, and Las Vegas, as well.
She is survived by her children Kevin Norwood and wife Danielle Norwood, of Readfield, Bill Norwood and wife Joyce Norwood, of Manchester, Gary Norwood and wife Lisa Norwood, of Sabattus, and Kelly Rogers and wife Kelly Barnes, of Fairfield; nine grandchildren; 14 great-grandchildren with one more on the way; nephew, Tim Bowman, of Farmingdale; her niece, Cindy Beach and her husband, Howard Beach, of Vassalboro; cousin, Mary Thompson;.
She was predeceased by her father, Llewellyn Bowman, mother, Effie Bowman; brother, Robert Bowman, brother, Andrew Bowman, and sisters-in-law Sylvia Leroy and Jean Bowman.
Donna's visitation will be on Thursday, Sept. 22, from 4 to 5 p.m., followed by her memorial service at 5 p.m., in the Knowlton and Hewins Funeral Home, 1 Church St. Augusta. Relatives and friends are respectfully invited.
Arrangements are in the care of the Knowlton and Hewins Funeral Home, 1 Church St., Augusta, where condolences, memories, and photos may be shared with the family on the obituary page of the website at http://www.khrfuneralhomes.com.
Because she was an avid animal lover and had many pets over the years, donations can be made in memory of Donna Bowman to Ark of Maine, arkofmaine.org, a nonprofit with a mission to rescue, rehabilitate and place abused, neglected, and abandoned or orphaned animals.
TIMOTHY ADAMS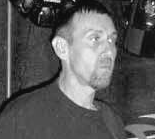 CLINTON – Timothy "Tim" Adams, 59, passed away on Saturday, September 10, 2022. He was born Dec­em­ber 12, 1962, in Waterville, the son of Beverly (Pooler) Adams and Richard White.
Most recently, Tim worked as a delivery driver for Waterville House of Pizza. Previously, he was an automobile mechanic for more than 30 years. He worked for several years at Keith's Auto Repair, on College Avenue, in Waterville.
Music was a defining part of him. He played bass guitar for the rock 'n roll band R Factor 13. When he was a boy, he liked to play the harmonica. He was also a NASCAR fan. His most favorite professional driver was Dale Earnhardt Sr.
Tim is survived by the love of his life, Kristi Lovell Adams. They were married on July 24, 1988.
He is also survived by his mother, Beverly Adams, and his siblings: Carol Sturtevant (Nelson), Janelle Doig (Richard), Darlene Hersom (John), Bebe Howe (Cass), and Kathy Adams; three brothers, David, Ricky, and Bruce White; his mother-in-law Diane Lovell; his sister-in-law Vanda Madore (Rodney); and his brother-in-law Parrish Lovell (Kathy); numerous, nieces, nephews, and cousins.
Tim was preceded in death by his father Richard White, and his grandparents, Edgar and Georgianne White, grandparents, Raymond and Alice Pooler, and his brother Alan Nason; his father-in-law Vince "Butch" Lovell.
There will be no funeral services. A private burial will be held for close family and friends on Saturday, September 24, at 10 a.m., at the Lewis Cemetery, 51 Cottle Road, Oakland.
Arrangements are by Lawry Brothers Funeral Home, 107 Main Street, Fairfield, Maine.
An expanded obituary can be read on the Lawry Brothers website: lawrybrothers.com/obituaries.
A Celebration of Life potluck gathering will be held on Saturday, October 1, from 1-4 p.m., at the Forrest J. Pare VFW Post #1285, hall, 51 Water Street, Waterville, Maine.
BETTY Q. TWOMBLY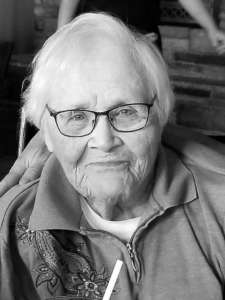 PORTLAND—Betty Quimby Twombly, 96, passed away Saturday, September 10, 2022, at Maine Medical Center, in Portland, on the 18th anniversary of her husbands passing, Guy E. Twombly. She was born August 25, 1926, in Brooks, the daughter of Jerome R. Quimby and S. Nina Webb Quimby.
After her 1944 graduation from Morse Memorial High School in Brooks, Betty went on to attend the University of Maine in Orono, graduating in 1948 with a degree in home economics.
Betty was a member of the Riverside Congregational UCC for 55 years. During her 58 year residency in Vassalboro, she was generous of her time, volunteering countless hours to various civic and church functions.
Sewing brought Betty great joy and she was an accomplished seamstress. She often constructed clothing for herself and her family, with a special love of quilting and crafting. Betty was an avid reader, especially as she aged and could no longer sew. Some of Betty's favorite pasttimes included entertaining guests in her home and making all feel welcome (and well fed). She was always knowledgeable of current events, whether it was political news or the latest fashion trends.
She is survived by her children, Guy "Allan" Twombly, of Augusta, and Susan W. Reeder, of Portland; a grandson, Benjamin Reeder and his wife Samantha Beck Reeder, of Falmouth; a sister, Jane Stemm, of Florida, and several nieces and nephews.
A memorial service will be held on Saturday, October 1, 2022, at 1 p.m., at Plummer Funeral Home, 16 Pleasant St., Augusta, Maine.
In lieu of flowers, memorial contributions may be made to the American Diabetes Association at www.diabetes.org.
Condolences, stories, and photos may be shared by visiting www.plummerfh.com.
BEVERLY COOK
WINSLOW – Beverly Cook, 91, passed away peacefully at Oak Grove Nursing Home, in Waterville, on Sunday, September 11, 2022. She was born May 1, 1931, the daughter of Dorothy (Prentiss) and Augustus Harrison.
She attended Clinton schools, graduating valedictorian of her graduating class.
After graduating, Beverly met the love of her life, Roland, and they shared 73 years together. She worked for Grand Central Railroad, retiring after 39 years as chief clerk. Beverly loved to dance, she and Roland traveled the world dancing together. Line dancing, ballroom dancing, she loved it all. Beverly loved playing organ and bridge. Later in life, Beverly and Roland became snowbirds, wintering in Florida and returning each spring to their home and family in Winslow.
She was predeceased by her parents; her daughter, Cindy Cook, and her son, Ricky Cook.
She is survived by her husband, Roland Cook; grandchildren Brad Cook, Ryan Cook, and Terry.
There will be a graveside service Thursday September 22, at 1 p.m., at Greenlawn Rest.
Arrangements are in the care of Lawry Brothers Funeral Home, 107 Main St., Fairfield where memories may be shared, and an online register book signed by visiting http://www.lawrybrothers.com.
DERON JOHNSON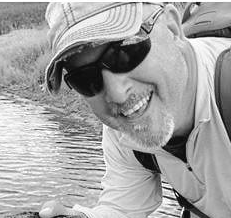 SMITHFIELD – Deron "Duke" Johnson, 51, of Smithfield, passed away, at home, on Sunday, September 11, 2022. He was the son of Carol and John "Jack" Johnson Sr.
He was a devoted husband and father to his wife of 12 years, Christy Johnson, and son, Damon Johnson, both of whom he loved more than anything in the world. Duke could liven up any room with his smile and charisma. He was a loyal and devoted friend. He loved ice cream. His radio was always tuned to the Lithium channel and he liked to sing Chris Cornell songs. Duke loved to travel and was adventurous. But his passion was fly fishing, and if he could pick any river to fly fish it would be in Montana.
Duke graduated from Skowhegan Area High School in 1989, and Eastern Maine Community College in 1999. He also served in the U.S. Air Force in the 337th Airlift Squadron, and was a licensed white water rafting guide. He worked in the Electrical and Instrumentation Shop at SAPPI, in Hinckley, for 17 years alongside his father, brothers, and co-workers who became a second family.
Duke loved life and lived it to its fullest, even while battling cancer in his final year. His peaceful will be felt throughout the community because of how many lives he touched in his 51 years.
Duke's immediate family meant the world to him and they were by his side throughout his brightest days and hardest hours. They include his brothers: John and Marie Johnson Jr., and Brian and Stephanie Johnson; nieces and nephew: Brooke and Matthew Libby; Caitlyn Johnson; Tanner Johnson; cousins Kathleen and David Talley; and in-laws Joseph and Annette Lepkowski.
A casual celebration of life will take place on Sunday, October 2, 2022, at The Water's Edge Estate, 624 Waterville Road, Skowhegan, Maine between 4–7 p.m.
In lieu of flowers, please make donations to Yellowstone Forever.
EMILY A. HARTUNG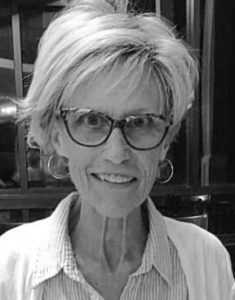 SIDNEY – Emily Ann Doak Hartung, 68, passed away on Monday, September 12, 2022, following a year-long battle with pancreatic cancer. Emily Ann Doak Hartung was born in Bath, to Mar­thon, Jr. and Elizabeth "Betty" Howard Doak, of Days Ferry, on October 2, 1953. She was the third of five children.
Emily graduated from Morse High School in 1971 where she was active in outdoor track and field, swimming, and figure skating. Emily loved spending time at Popham Beach and getting together with her girlfriends. She always said that life was about choices, it was important to bloom where you are planted, and lead with positivity.
She went on to study education at the University of Maine at Farmington. Emily was crowned Miss Maine International in 1973 and traveled to New Orleans to compete in the Miss USA-International pageant. Emily was an active member of the Phi Nu Omega Sorority and UMF ski team. At UMF, she swept Dallas Hartung off his feet and after graduating, the two were married on August 23,1975. Emily went on to teach fifth grade before diving into a career in business. She pursued her passion for teaching through being a Girl Scout Troop Leader.
Emily was best known as one of the founding members and co-owner of the first female-owned and operated business in downtown Farmington, The Calico Patch. "The Patch" was known and loved by many as a fine gift shop that Emily ran for 37 years. She was also a founding member of Devaney, Doak, and Garrett Booksellers. Emily had a passion for supporting other female entrepreneurs by promoting their handiwork in the shop and was active in the Farmington Downtown Association. She was also a dedicated member of the Farmington Historical Society, brought joy to the Pierce House residents through her companionship and artwork, celebrated friendships at Old South Congregational Church, and served as secretary, director, and later president of the Ward Pond Association.
When her daughters called her to travel, Emily gladly went along for the ride. As a family, they visited Canada, Germany, Italy, England, and most recently traversed the state of North Carolina from beach to mountains. Emily delighted in scouring the shelves at the Farmington Public Library and sharing her passion for reading with her family. In her free time, Emily enjoyed quilting with the Blue Moon Quiltmakers and painting with watercolor and acrylic. En plein air painting was Emily's favorite way to create art, surrounded by nature. She founded Emily's Salon where artists would gather together weekly to paint on her sunlit, plant-filled porch.
Emily and Dallas spent every summer and eventually retired at their camp on Ward Pond, in Sidney. In retirement, Emily enjoyed playing pickleball, baking with her grandkids, skiing with girlfriends, being part of Wine Club, and playing nightly Rummikub games with Dallas and neighbors.
She enjoyed daily swims across the pond and teaching her grandchildren how to swim and jump off the dock. She taught them how to not take life too seriously, use their imagination while playing dress up, and took them on adventure walks to find fairy gardens. When she wasn't "poolside", Emily was getting her hands dirty in the garden. Her gardens were her pride and joy. Emily loved to entertain friends and family surrounded by fruitful blooms that attracted countless birds, butterflies, and bees. This was her "slice of heaven" and she delighted in gifting plants to others so they too could find the joy in gardening.
She is survived by her husband, Dallas Lee Hartung, of Farmington; her two daughters, Jennifer and husband Davyd Collinson and their children Guinevere Elizabeth (8) and Noah William (6) of Litchfield, and Lisa Hartung and husband Brent Watkins and their child Maeve Ann (1), of Cary, North Carolina; her siblings Andrea (Jack) Conner, of Freeport, and Greg (Susan) Doak, Randy (Valerie) Doak, and Warren Doak, all of Woolwich; her father-in-law Alton "Honk" Hartung, of Manchester; and sister-in-law Terry Bourisk, of Winthrop.
She is predeceased by her parents.
There will be a celebration for Emily on her 69th birthday at their camp on Ward Pond, on Sunday, October 2, 2022, from 11 a.m. – 4 p.m.
Arrangements are in the care of Knowlton & Hewins Funeral Home and Cremation Care, One Church St., Augusta, where memories, condolences and photos may be shared with the family on the obituary page of our website at http://www.khrfuneralhomes.com
In lieu of flowers, memorial donations may be made for children's programs at the Farmington Public Library, Pilgrim Lodge, and the Coastal Maine Botanical Gardens to promote reading, faith, and gardening for future generations.
KENNETH J. LaPIERRE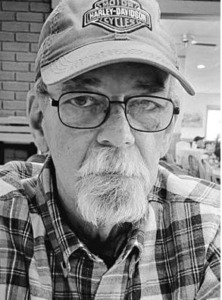 VASSALBORO – Kenneth Joseph LaPierre, 68, passed away at his home, in Vassalboro, early Tuesday morning, September 13, 2022. Ken was born May 28, 1954, to Constance (Marois) LaPierre and Aime J. LaPierre.
Ken was the oldest son of eight children. He attended Cony High School and served in the Maine Army National Guard.
Ken worked for Central Maine Power for the past 30 years. He retired in 2019. Apart from working for CMP he also worked for Chris and Mike Karagiannes as maintenance manager for local properties.
Ken enjoyed spending time with his family and friends. When he wasn't working, Ken loved to spend time tinkering around his house, doing yard work, cleaning the pool, and adding to his collection of tools in his garage. You could always depend on Ken to have at least six of the same items, "just in case someone needed to borrow something".
In his younger years, Ken enjoyed riding his Harley and going on bike trips with his wife, Joy. Ken never missed one of Josh's baseball practices or games, even when he had a list of things to do a mile long. Ken idolized his beautiful granddaughter, Addisyn Harper. She was the light of his life and he looked forward to all of her sleepovers at Grammy and Grampy's house. Ken never missed a minute of overtime and thought of his CMP co-workers as his "second family". Everyone knew Ken as the most loving husband, father, sibling, and son a family could ask for.
Ken loved to host summer barbecues, entertain friends and family, and became the patriarch of the family after the death of his father, Aime and his mother, Connie. Uncle Ken will always be remembered by his many nieces and nephews as the uncle who would tease the living heck out of them. As much as he teased, they always knew that if they were in any trouble or needed anything, they could always rely on their Uncle Ken. Ken's antics were legendary and those who knew him have their own stories to tell. Though he appeared to have a tough exterior, Ken had a heart of gold. His biggest joy in life was to always lend a helping hand to anyone that needed it.
Ken is survived by his wife, Joy; son, Joshua and his wife Erin; granddaughter, Addisyn Harper; his siblings Gloria LaPierre, Jane LaPierre (Ernie), Danny LaPierre (Paula), Lisa LaPierre-Cote, Gary LaPierre (Tammy) and Amy Steiniger (John); and many cousins; nieces, nephews; and great-nieces and nephews.
Ken was preceded in death by his parents; older sister, Sandra (Lapierre) Damren, and his infant son, Brandon Joshua LaPierre.
No funeral service is being held.
Condolences, stories and photos may be shared by visiting http://www.plummerfh.com.
DALE A. GARDNER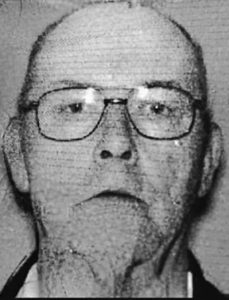 JEFFERSON – Dale Austin Gardner, 69, of Jefferson, died peacefully on Wednesday, September 14, 2022, at the Togus VA Medical Center. He was born in Gardiner on October 27, 1952, the youngest son of Bernard and Irene Gardner.
Dale served in the U.S. Army, in Vietnam, and the Navy, in Okinawa. He retired from his work at the Maine State Prison in 2004 after 28 years. He loved hunting, fishing, camping trips in the Allagash with the guys and particularly bird watching on the Kennebec River, but nothing compared to the love he had for his family.
He was predeceased by his mother Irene, his father Bernard, and brother Judson.
Dale is survived by his daughters Heather (Yogi) Pratt and Tonya (Roy) Gardner; grandchildren Dakota (Josh) Cutler, Logan, Kabien and Ava; great-grandchildren Gunnar Smith, Grayson and Louissa- Jean Cutler; sister Jackie; brother David, wife Patricia; and many nieces and nephews.
A military committal service will be held on Tuesday, September 27, at 1 p.m., in the chapel at the Maine Veterans' Memorial Cemetery, 163 Mount Vernon Road, Augusta.
A Celebration of life will be held Saturday, October 1, at 11 a.m., at 132 Boynton Schoolhouse Road, in Jefferson
Arrangements are entrusted with Staples Funeral Home and Cremation Care, 53 Brunswick Avenue, Gardiner, Maine.
Condolences, memories, and photos may be shared with the family on the obituary page of the Staples Funeral Home website, http://www.staplesfuneralhome.com.
ROGER L. SHORTY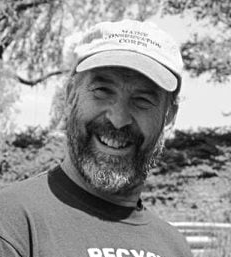 FAIRFIELD CENTER – Roger Luke Shorty, 69, passed away in his home on Friday, September 16, 2022. Roger was born in Waterville, on Saturday, October 4, 1952, the son of Luke P. and Gladys A. (Lessard) Shorty.
He attended school at Immaculate Heart of Mary and Lawrence High School, both in Fairfield. He received a certification in Industrial Electronics Technology from Southern Maine Vocational Technical Institute and an Associate in Applied Science in Electronics Instrumentation from Kennebec Valley Vocational Technical Institute. Roger was drafted into the U.S. Army and served out his two-year term before returning home to Maine.
Roger's career as an electrician, programmer, and systems specialist found him in the employment of Keyes Fibre Co. (now Huhtamaki), Industrial Electric Inc., SAPPI, and Wrabacon, in Oakland.
Outside of work, Roger was a very active member of his church which was part of the Parish of Corpus Christi. He volunteered regularly at the Fairfield Interfaith Food Pantry and was a member of the Knights of Columbus Council #11303, where he held the office of Chancellor and past Grand Knight.
Throughout the vast majority of his life, he was an active member of Victor Grange where he took up the mantle of Overseer, Assistant Steward, Treasurer, and Master. In Pomona Grange, he served as assistant steward. He and his wife were honored as the State Grange young couple, and both served as a deputy at State Grange where they served on multiple committees. Through this work, Roger championed the cause of community and bringing people together in service to each other.
In his retirement, Roger worked on refining the small joys of life. Always a lifelong learner he would enjoy audio books, observing the subtle and beautiful inner workings of nature, and philosophizing on the deeper points of life and existence. Domestically, he loved cooking for Wanda, cleaning the house, dancing like no one was looking, and playing bridge twice a week.
He was predeceased by his parents, Luke and Gladys, and his brother, David.
He is survived by his wife, Wanda; his children Luke Shorty and Lisa Smith, Zachary Shorty and Rebecca Bannister, Matthew Shorty and Taylor Sinclair; grandson and child of Zachary and Rebecca, Alfred Shorty; siblings Marie and Reggie Rancourt, Linda Boone, Sandra and Tony Tibbetts; Jane and John Miller; and several nieces and nephews.
A Mass of Christian Burial will be held at Notre Dame Church, in Waterville, on Monday September 26, at 10 a.m., followed by the interment of his remains at Tozier Cemetery, and a reception and celebration of life will be hosted by Victor Grange #49 and Knights of Columbus Council #11303, at the Victor Grange Hall at 11:30 a.m.
Arrangements are in the care of Lawry Brothers Funeral Home, 107 Main St., Fairfield where memories may be shared, and an online register book signed by visiting http://www.lawrybrothers.com.
In lieu of flowers, donations may be made in Roger's name to Victor Grange #49 to establish a community fund to help those in the community that are in need. Donations can be sent to 96 Bearce Road, Winthrop, ME 04364 Attention: Roger Shorty Community Fund.
Responsible journalism is hard work!
It is also expensive!
If you enjoy reading The Town Line and the good news we bring you each week, would you consider a donation to help us continue the work we're doing?
The Town Line is a 501(c)(3) nonprofit private foundation, and all donations are tax deductible under the Internal Revenue Service code.
To help, please visit our online
donation page
or mail a check payable to
The Town Line, PO Box 89, South China, ME 04358
. Your contribution is appreciated!
https://townline.org/wp-content/uploads/2016/06/TownLineBanner.jpg
0
0
Website Editor
https://townline.org/wp-content/uploads/2016/06/TownLineBanner.jpg
Website Editor
2022-09-21 15:21:37
2022-09-21 15:21:37
OBITUARIES for Thursday, September 22, 2022