OBITUARIES for Thursday, September 23, 2021
HAROLD A. KITCHIN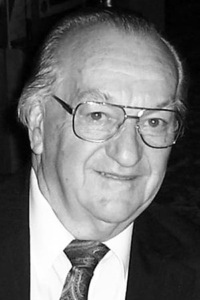 BRISTOL, R.I. – Harold A. Kitchin, 89, of Metacom Avenue, died Thursday, September 2, 2021, at the Veterans Administration Medical Center, in Providence, Rhode Island. He was born in Palermo, to Harold A. and Lydia (Phillips) Kitchin.
He graduated from Erskine Academy, in South China, and studied to become a machinist at Southern Maine Vocational Technical Institute, in South Portland. He served in the United States Army during the Korean War.
He was the husband of the late Joyce M. (Bumps) Kitchin with whom at the time of her death on July 22, 2011, he had celebrated 58 years of marriage.
He had lived in Lincoln, Rhode Island, for more than 30 years and Warwick, Rhode Island, for nearly 20 years before becoming a resident of the Rhode Island Veterans Home in 2013.
He was employed as a sales engineer for nearly 40 years for such firms as Reynolds of Baker Street, Reynolds Used Machinery Sales, and Walenty Machinery Sales. He also worked as a lab assistant at New England Institute of Technology.
Harold loved to travel in their R.V. and square dance. He was a man who was community minded, serving as a Pack Master for Cub Scouts and as a church moderator.
He is survived by a daughter, Sharie J. Sparrow, of Warwick, Rhode Island, two sons, Steven H. Kitchin and his wife, Diane, of Swansea, Massachusetts, and, Stewart A. Kitchin and his wife, Dolores, of Cranston, Rhode Island; three grandchildren, Robert Sparrow (wife Krista), William Sparrow (fiancé Erin Harrington) and Danielle Guy; and two great-grandchildren, Rosalie and Kourtney.
He was predeceased by a brother of the late Irene Mathieson.
His funeral service will be private. Interment with military honors will be in Chadwick Hill Cemetery, South China.
Condolences may be offered to his family and remembrances of Harold shared online at http://www.carpenterjenks.com.
Donations in his memory may be made to Erskine Academy Alumni Scholarship Fund, 309 Windsor Rd., South China, ME 04358.
GARY J. MICHAUD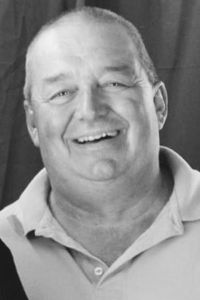 WINSLOW – Gary J. Michaud, 67, of Winslow, passed unexpectedly on Saturday, September 4, 2021, at MaineGeneral Medical Center, in Augusta, following several years of illness. He was born June 23, 1954, to Alfred and Geraldine (Bouchard) Michaud.
He graduated from Winslow High School in 1973. He worked for many years in construction and until his retirement in 2012 at Michaud's Welding for his brother Larry and nephew Dana.
He will be remembered for his love of being "up north" hunting, fishing and camping, family gatherings and love of food. He had a great passion for baseball, football, wrestling, and the many years he spent coaching Little League Babe Ruth, midget football, and anything the kids were playing. He was especially looking forward to this high school football season and watching his grandson Evan play his senior year at Winslow. He had been involved in the Waterville Elks Clubs for many years, as well as the Winslow Fourth of July committee and high school booster clubs.
He is survived by his wife of 35 years Diana (Fortin) and children Carrie Dugal and her fiancé David Fretz, James Michaud and wife Cathy, Amy Bourget and husband Kenneth, Joshua Partridge and wife Stacey and Matthew Partridge; his grandchildren Isaac, Noah and Hannah Dugal, Elliot Michaud, Evan and Natalie Bourget and Boyd and Lincoln Partridge; his sisters Carol Nadeau, Donna Ouellette and Diane and Arnold Pelletier; his brother Larry and Pauline Michaud; sister in-law Barbie and Joe Poirier; brother in-law Joseph and Christine Fortin; mother-in-law Jane and Donald Simpson; many nieces and nephews.
At his request there will be no visitation hours. A celebration of life is being planned for Sunday, October 3, 2021.
GREGORY B. DAVIS JR.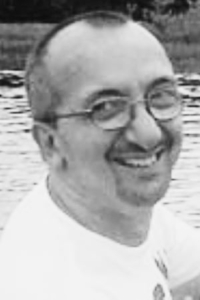 WATERVILLE – Gregory Bryant Davis, Jr., 52, of Waterville, passed away on Wednesday, September 8, 2021, following a year long battle with cancer, which he fought courageously and with such grace. He was born on May 5, 1969, son of Chrystal (Shorey) Hassen and Gregory B. Davis, Sr.
Greg was a 1987 graduate of Waterville High School. He was a dedicated, hard-working man and held several jobs throughout his life, including Harris Bakery Co., in Waterville, Orion Rope Co. , in Winslow, and most recently Huhtamaki, in Waterville, for the past eight years.
Greg was a fan of the Boston Red Sox, Boston Celtics, Boston Bruins, and New England Patriots, and enjoyed watching games with family and friends. He was blessed to have had the opportunity to attend some live games with good friends from Huhtamaki. He also enjoyed playing pass with the football, baseball; playing badminton, volleyball or any sport he could engage in with family and friends. Greg was an avid bowler and looked forward to the fellowship, food and fun of Tuesday night bowling league in Augusta.
Some of his favorite past times were looking at vehicles for sale at dealerships and on the side of the road; riding his bicycle; visiting Acadia National Park and Pemaquid Beach; going to see the latest movie at the theater; and visiting his family.
Greg, aka "Bubba", was the ultimate family man and nothing was more important to him than his family. He was always there to help anyone who needed a hand and never complained. He was the epitome of what it means to be a good son, brother, uncle, and friend. His positive attitude and uplifting spirit led his siblings to view him as the "Captain America" in their lives.
Greg was predeceased by his father, Gregory B. Davis Sr., of Palermo.
He is survived by his mother and stepfather, Chrystal and Douglas Hassen, of Waterville; stepmother Maryann Davis, of Palermo; siblings, Reginald Davis, Justin Davis and wife Wendy, all of Waterville, Kurt Davis and wife Jenn, of Benton, and Tamra Davis, of Vassalboro; as well as many aunts, uncles, nieces, nephews, and cousinsy.
A memorial service and reception will be held on Saturday, October 2, 2021, at 11 a.m. at China Baptist Church, 36 Causeway Road, China, Maine. Burial to follow at Chadwick Hill Cemetery, in China.
Arrangements are in the care of Plummer Funeral Home, 983 Ridge Road, Windsor, Me 04963.
Condolences, stories, and photos can be shared by visiting http://www.plummerfh.com.
In lieu of flowers, memorial contributions in Greg's name may be sent to China Baptist Church and the Jimmy Fund at jimmyfund.org.
CHESTER C. SUSKE D.O.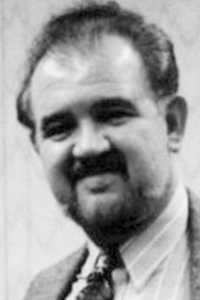 WATERVILLE – Chester C. Suske D.O. passed away on Thursday, September 9, 2021, in Waterville. Chet was born in Brooklyn New York, son of Chester and Clara (Krisinski) Suske.
He graduated from Brooklyn College of Pharmacy in 1962. He attended Kirksville College of Osteopathic Medicine and graduated in 1968.
He enjoyed racing stock cars at local tracks and spending time with his grandchildren. He was a fan of Boston Red Sox and the New England Patriots.
He was predeceased by his parents; his son, Stephen; and his brother, Robert.
He is survived by his wife Pauline, of 56 years; his son, Daniel (Tammy); his daughter, Kristen (Robert); five grandchildren, Joslyn, Michigan, Claire, Justice and Charlie Rose; and a great-granddaughter, Adelynn.
There will not be any public visiting hours.
An online guestbook may be signed, and memories shared at http://www.familyfirstfuneralhomes.com.
Arrangements are by Lawry Brothers Funeral & Cremation Care, 107 Main St., Fairfield.
DOROTHY A. FULLER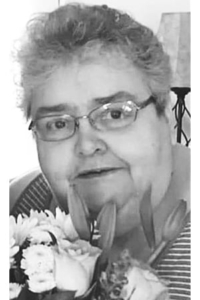 WATERVILLE – Dorothy A. (Hayden) Fuller, 76, of Waterville, passed away, Friday, September 10, 2021, at Eastern Maine Medical Center, in Bangor. She was born on July 31, 1945, to Merton and Violet Hayden (Wright).
On November 10, 1967, she married the late Kenneth Fuller. Together they raised two daughters,.Dorothy was a loving mother and a very proud nana to her two granddaughters. She loved playing and working Bingo, where she met and made many dear friends.
Dorothy is survived by her daughters, Della Veilleux and husband David, of Fairfield, Kerri Deschaine and husband Stephen, of Winslow; granddaughters, Emma Michaud and Rylee Veilleux; siblings, Robert Innes, Chester Innes, John Innes, and Isabell Brideau; and many nieces and nephews.
She was preceded in death by her ex-husband Kenneth Fuller, brothers, Melvin Wright, Donald Innes, Arthur Hayden, Aubrey Hayden, Charles Hayden, Donald Hayden, Margaret Innes, Marie Hayden and Wanetta Bennett; and her parents, Merton and Violet Hayden.
Celebration of Life will be Saturday, September 25, at 11 a.m. Please contact daughters, Della or Kerri, for location.
RODNEY S. BLAISDELL SR.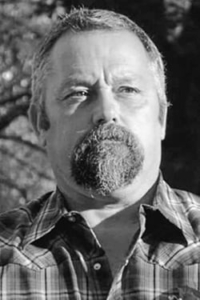 CLINTON – Rodney S. Blaisdell Sr., 54, of Clinton, died on Saturday, September 11, 2021, at Mt. Mercy hospital, in Portland, following a brief illness of pneumonia. Rodney was born on November 3, 1966, a son of Roger P. Blaisdell Sr. and Gloria M. Huff.
Rodney attended local area schools. He enjoyed hunting, fishing, and playing golf with his brother Roger. Rodney loved spending time with his children and grandchildren, Olivia, Carter, Severide, Lucas, Dominic, and three others on the way.
Rodney is survived by his father, Roger P. Blaisdell Sr.; a stepfather, Dave Huff; his children, Rodney Blaisdell Jr. and wife Krystle, Brandon Blaisdell and fiancée Gabrielle, Alexandra Blaisdell and boyfriend Greg, Abigail Blaisdell and husband Jeremy; 11 siblings, Roger, Jerome, Ronald, Lori, Kelly, Angie, Jessica, Amanda, Betsy, Joyce, and Brittany.
Rodney is predeceased by his mother, Gloria M. Huff, and Grandma Gertrude Quimby.
A celebration of life will be held on Saturday, September 25, 2021, at 4 p.m., at the Clinton Fairgrounds where a pig roast in Rodney's honor will take place. Please bring a dish. For questions, please reach out to Rodney Blaisdell Jr.
Arrangements are under the care and direction of Giberson Funeral Home and Cremation Services.
To leave a condolence for the family and to view the online obituary, please visit http://www.gibersonfuneralhome.com.
In lieu of flowers, a contribution Go Fund Me page has been created on Facebook and donations will be accepted at the Celebration of Life to help his children with Rodney's final expenses.
SHAUN D. COOMBS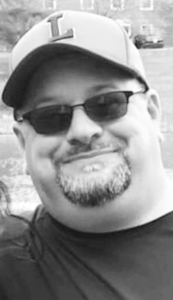 WINSLOW – Shaun Douglas Coombs, 43, passed away unexpectedly on Sunday, September 12, 2021. Shaun was born in Waterville, on June 29, 1978, the son of Eugene and Cynthia (Colburn) Coombs.
He attended Fairfield schools, and graduated from Lawrence High School in 1996.Shaun was predeceased by his father, Eugene Coombs, and his mother, Cynthia (Colburn) Coombs.
Shaun was most passionate about being a dad to Haley, Dylan, and Lucas. He was truly the most amazing father. Shaun was a coach and a mentor to many Lawrence Bulldogs. He loved and played football, basketball and baseball growing up. As an adult, he gave his time and support to the Fairfield sports community. He started by coaching his own children, Haley and Dylan when they began playing sports. He volunteered with local PAL sports programs, helped with concessions, organized tournaments, encouraged all the kids involved in sports and was "that guy" at many games, who let the refs know how they were doing!
Shaun was a "homebody" who loved nothing more than being surrounded by his family.
Shaun is survived by his wife and best friend, Melissa, and his three children: Haley, Dylan, and Lucas; his siblings: Timothy Hall and wife, Lisa, of Cleveland, Tennessee, Stephanie (Haney) Hall and husband Albert, of Canaan, Brian Coombs, of Solon, and Michael Coombs, and wife, Jody, of Skowhegan; his nieces and nephews, Megan (Haney) Bizier and husband, Dan, James Haney, Sydney and Justin Hall, Travis Coombs, and Jazmyne Coombs.
Visiting hours will be held at Lawry Brothers Funeral Home, 107 Main Street, Fairfield, on Saturday, September 25, from 4 -7 p.m.
There will be a Celebration of Life on Sunday, September 26, from noon – 3 p.m., at O'Brien's Event Center, 375 Main Street, Waterville.
An online guestbook may be signed, and memories shared at http://www.familyfirstfuneralhomes.com.
Arrangements are by Lawry Brothers Funeral & Cremation Care, 107 Main St., Fairfield.
In lieu of flowers Shaun would want donations made to the Lawrence High School Boosters Clubs to benefit all of the Bulldog athletes. There is an account set up for the family for those who have asked specifically to help and provide support.
Please send any donations for the family to: New Dimensions FCU, 94 Silver St., Waterville, ME 04901. Please make checks payable to Melissa Coombs and place "Melissa Savings" in the memo line.
RICHARD L. HARDING SR.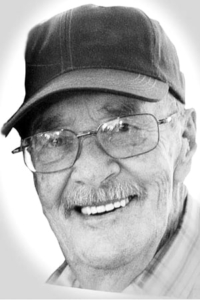 WATERVILLE – Richard L. Harding Sr., 88, of Waterville, passed away peacefully at home on Sunday, September 12, 2021. Richard was born on June 28, 1933, in Waterville to Leroy and Marguerite Harding.
He grew up in Fairfield and after graduating high school, he joined the U.S. Navy. After serving in the Navy, he returned home where he met the love of his life, Alice. They married, raised four children and were set to celebrate their 65th year of marriage on September 24.
Richard joined the police force where he served the community of Waterville before becoming the sergeant in Fairfield. He was a great protector of all which is why he was a phenomenal police officer, husband, father, grandfather, and great-grandfather. He loved his family more than anything. When you met Richard, he was always telling stories, joking, trying to make you laugh or just put a smile on your face.
He enjoyed fishing, metal detecting, and hunting on the "the ridge" where he waited for the "big one". He was an avid New England Patriots fan who was often found watching football or hunting shows with his wife. Richard enjoyed trips to John's Market every day and sometimes even twice a day to have coffee with his longtime friends.
He loved attending all his children's, grandchildren's, and great-grandchildren's activities. It was very rare that he missed any of their sporting or school events. Even in his final weeks, he was found watching his great-grandson's football game and when asked "are you okay, dad?" His response was, "it's always a great day when you are watching football". He also found joy in his final weeks with constant visits that consisted of hugs and kisses from his great-grandchildren Brianna, Nicholas, Colt, Aubrey, and his newest great-grandchild, Elijah, who brought smiles to everyone's faces with his giggles.
Richard is survived by his wife, Alice (Gagne) Harding, of Waterville; children Richard L. Harding Jr. and wife Wendy, Lana Deroche and husband Dana, Lorna Rancourt and husband Steve, Renee Rancourt and husband Chris; grandchildren Richard L. Harding III and wife Lisa, Amy St. Amand and husband William, children Brianna, Nicholas and Aubrey, Ryan Robinson and wife Shawna, son Colt, Megan Murray and husband Adam, on Elijah; many other grandchildren and great-grandchildren he gained through marriage.
Richard was predeceased by his parents Leroy and Marguerite Harding, brother Victor Harding, sister Ruth Harding, and nephew Donald Harding.
A graveside service with military honors was held on Wednesday, September 22, 2021, at the Maine Veterans Memorial Cemetery, 163 Mt. Vernon Road, Augusta.
A Celebration of life reception followed at Kingdom Life Church, in Oakland.
Arrangements under the direction and care of Dan and Scott's Cremation and Funeral Service, 445 Waterville Road, Skowhegan, ME 04976.
In lieu of flowers, memorial contributions in Richard's name may be made to Operation Reboot Outdoors, 887 Upper StreetTurner, ME 04282.
WAYNE J. CHALOU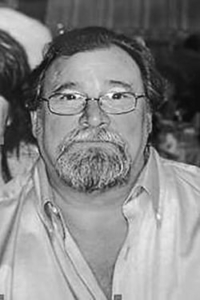 CHINA – Wayne Joseph Chalou, 71, of China, died peacefully on Tuesday, September 14, 2021, at his home, from congestive heart failure. He was born on June 15, 1950, in Presque Isle.
He was living in Oxbow with his family until they moved him at a very young age (not his choice) to Frog Hollow, in Hartford, Connecticut. He went to Rockville High School. And then, straight into the U.S. Marine Corp. He served his country proudly in the 3rd Battalion, 5th Marine Division, Lima Company 3/5, in Vietnam, from 1968 to 1970.
He belonged to many different organizations including Italian American Friendship Club, in Tolland, Connecticut, lifetime member of the VFW, in Willington, Connecticut, Uriel Lodge No. 24 AF & AM, in Merrow, Connecticut; Willington Fire Department #1, Eastern Sportsman's Club, in Ashford, Connecticut, and his favorite, the Willington Fish & Game Club.
He made his home in Willington with his wife Georgette (Schultz) Chalou (Gigi) for 36 years prior to moving to China in July 2011.
He especially enjoyed Friday Night Happy Hours at each other's homes; deer hunting and bird hunting with the boys up in Northeast Carry. He so loved all his friends like family. He would do anything for anyone, but never ask for help himself. And, he loved to cook…he was the famous collector of gadgets — the kitchen was off limits to anyone but him. He had a memory for everything, movies, songs, sayings and events in his life and others.
Besides his wife, Gigi, he leaves a sister, Rosanna Cutter, of Rockville, Connecticut; two brothers, Dana Chalou, of Frenchville, and Raymond Chalou, of Sierra Vista, Arizona; many nieces, nephews, and cousins.
He was predeceased by his parents, Peter and Alma Chalou, from Oxbow.
Plummer Funeral Home in Augusta and Simple Cremations are in charge of funeral arrangements. There are no calling hours, but instead will have graveside services at the Maine Veterans Memorial Cemetery, 163 Mt. Vernon Rd., Augusta, ME 04330, with full military honors, at 1:00 p.m., on Wednesday, September 29, 2021. All are invited.
In lieu of flowers, please, in honor of Wayne, donate to the Willington Fish & Game Club, 162 River Road, Willington, CT 06279.
There will be a Celebration of Life held in Connecticut at a later date.
MURIEL VIGUE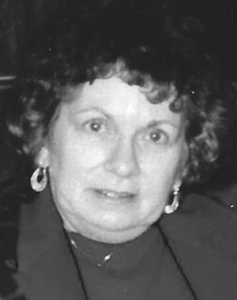 WATERVILLE – Muriel Vigue, 91, passed away on Wednesday, September 15, 2021. Muriel was born on August 19, 1930, in Waterville, the daughter of Ralph and Sarah Knight.
She attended Fairfield schools and married Florian Vigue on June 28, 1947. They raised three children, Linda (Veilleux) Michaud, Steve Veilleux, and Daniel Veilleux, in the Waterville area. During her lifetime, she was employed at the Wyandotte Textile Mill, in Waterville, and retired from Ralston Purina, in Winslow.
She was a member of Notre Dame/Corpus Christi Parish, in Waterville, and donated to St. Jude's Children's Hospital for 40 years.
Every chance she could get, she loved to attend local Beano games and trips to the Oxford Casino. She would also travel once a year to Las Vegas, Nevada, with her sisters and sisters-in-law for a full week of gambling, the slot machines were her favorite. Each Christmas she would receive a shoe box full of scratch tickets and sit for hours scratching the tickets hoping for a big winner.
She also enjoyed getting together during the holidays with her sisters, sisters-in-law, cousins and nieces making tourtierre pies for the whole family.
Muriel was predeceased by her father, Ralph Knight, mother, Sarah Knight, her husband of 54 years, Florian Vigue, daughter, Linda Michaud, son-in-law, Norman Michaud, son, Daniel Veilleux, granddaughter, Desiree Veilleux, brother, Robert Knight, sister, Helena Willette, sister, Katherine Poulin, sister, Annie Knight, and many aunts, uncles, and cousins.
She is survived by her son, Steve Veilleux and wife Lea Veilleux; seven grandchildren: Brian Michaud and wife Kerri Michaud, Jon Michaud, Lori Michaud, Lisa Poulin and husband Shawn Poulin, Stephanie Burgess and husband Nate Burgess, Chelsea Dryer and husband Johan Dryer, Travis Veilleux and partner Brittney Turner; 11 great-grandchildren, Emma Michaud, Murphy Michaud, Lindsay Laflamme, Jayde Hebert, Amanda Poulin and fiancé Racean Wood, Ashley Poulin, Karinne Burgess, Ryan Burgess, Brooklyn Burgess, Jenna Dryer, Colton Dryer; her brother James Knight and wife Pat Knight; sister-in-law Aline Knight; and several nieces, nephews, and cousins.
There will not be any public visiting hours. A Mass of Christian Burial was celebrated on Thursday, Sept. 23, at Notre Dame Catholic Church, 116 Silver Street, Waterville. Followed by a committal service at St. Francis Catholic Cemetery, 78 Grove Street, Waterville.
Arrangements are under the direction and care of Gallant Funeral Home, 10 Elm Street, Waterville.
An online guestbook may be signed, condolences and memories shared at http://www.gallantfh.com.
In lieu of flowers, donations may be made in the name of Muriel Vigue to, St. Jude's Children's Hospital, 501 St. Jude Place, Memphis, TN 38105.
TABITHA L. BLAIR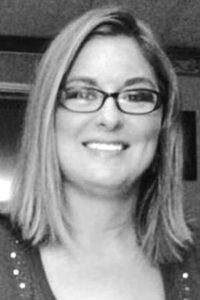 BAREFOOT BAY, Florida, and Whitefield – Tabitha Lisa Blair, 41, died Thursday, August 19, 2021, at Holmes Regional Medical Center, in Melbourne, Florida, after succumbing to COVID pneumonia, following periods of diabetic ketoacidosis. Tabitha was born in Augusta, on September 9, 1979, the third child of Terry L. and Sally A. (Bowden) Blair.
"Tabi," as her family and childhood friends new her, attended Whitefield Consolidated School and graduated from Erskine Academy, in South China, in 1997. She received a B.A. from the University of Maine at Augusta and was also enrolled in the horticulture program at Oregon State University.
Tabitha worked as a florist at Shaw's Supermarket, in Augusta, and at the Gardiner Area Boys and Girls Club before beginning her career as an educator, teaching at Somerville and Chelsea schools. She found her stride as a fourth grade teacher at Treasure Coast Elementary School, in Sebastian, Florida. She was known as a no-nonsense teacher, who loved bright colors, fun decorations, and especially pink flamingos. As one of her students phrased it, Ms. Blair was the "G.O.A.T." at math!
Tabi grew up as a "Mainer" playing various sports, hunting, camping, and swimming in the cold waters of the ocean or mountain streams – but always craved warmer weather. Ultimately, it was her love of sand and forever sunny skies that pulled her to Florida in 2016. Despite loving her new home, it was important to her that her ties to Maine remained strong, and she returned for several weeks each year with her children, Emma and Luke. They always created a "Summer Fun Bucket List," which included new adventures and fond traditions, including the annual Blair family trip to Dolly Copp Campground, in the White Mountains of New Hampshire.
Tabi enjoyed gardening and secretly dreamed of one day working at Disney World's Annual Flower and Garden Festival. She spent many hours planting and pruning gardens as part of the Garden Club at TCE and at her parents' homes in Maine and Florida.
She shared a special bond with her parents, including the same sense of humor as her dad. She was a fantastic cook, mastering all the family favorites – lasagna, specialty party dips, and the world's best whoopie pie (a recipe handed down from her mother).
Tabi also loved to read. Perhaps her favorite days were those soaking up the sun and salty air on the beach with a book in her lap, while her kids played in the surf.
Ms. Blair is survived by her children, Emma C. Blair and Luke M. Blair; her parents, Terry L. and Sally A. Blair, of Whitefield; her brother, Terry L. Blair, Jr. and his wife Terri, of Whitefield; her older sister, Tamara L. Blair Kirk and her husband, Robert, of Augusta; and her younger sister, Anne Dora T. Bishop and her husband, Christopher, of Whitefield; as well as 11 nieces and nephews.
A memorial service was held on Saturday, September 18, 2021, at the Sheepscot Valley Community Church, located at 25 Pittston Road, Whitefield.
Arrangements have been entrusted to Plummer Funeral Home, 16 Pleasant Street, Augusta. Condolences, stories, and photos may be shared at http://www.plummerfh.com.
LEO J. GRIVOIS
OAKLAND – Leo James Grivois, 91, of Oakland, passed away at his home on Tuesday, August 17, 2021. He was born in Waterville on January 21, 1930, the son of the late Arthur and Mabel (Beaulieu) Grivois.
Leo worked in the woods for many years, from the 1940s using bucksaws and horses to yard out the wood, to later in his career using chainsaws and skidders. He later worked as a custodian at the Messalonskee School District, in Oakland, retiring in 2009.
He enjoyed auctions, lawn sales, fairs and loved showing his horses.
Besides his parents, he was predeceased by his wife, Ruth M. (Corey) Grivois; his siblings, Mary Corbin, Edwina Gendreaur, Armond Grivois and Harold Grivois.
Leo is survived by his children, David J. Grivois and his wife, Diane, of Oakland, Gary R. Grivois and his wife, Lynne, of Winthrop, and Victor R. Grivois and his wife, Brenda, of Waterville; his siblings, Gerald Grivois, of Oakland and Gloria Reeves and her husband, Chuck, of Utah; several grandchildren; several great-grandchildren; and many nieces and nephews.
Graveside services will be held at 11 a.m., on Saturday, September 25, at Lewis Cemetery, in Oakland.
An online guestbook may be signed, and memories shared at http://www.familyfirstfuneralhomes.com.
Arrangements are by Wheeler Funeral Home & Cremation Care, 26 Church St., Oakland.
REV. WILLIAM R. GILBERT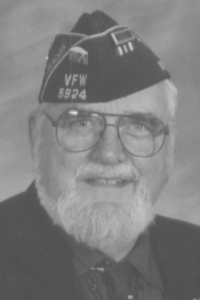 FAIRFIELD – Rev. William (Bill) R. Gilbert, 87, of Fairfield, passed away on Saturday, July 17, 2021, at the Veterans Home, in Bangor. He was born on December 31, 1933, to Joseph W. Gilbert and Mary Helen Perry Gilbert.
He attended Fairfield schools and received his GED in the U.S. Army. He served in Korea from 1956 – 1958.
He worked at the Cascade Woolen Mill, in Oakland, and later at Keyes Fibre Co. (now Huhtamaki), in Waterville.
He studied for the ministry for 12 years from Moody Bible Institute correspondence courses. He was assistant pastor at Benton Christian Church, and interim pastor at Second Baptist Church, in Waterville, where he was ordained, and became pastor in 1986. He ministered there for 30 years.
He was chaplain and life member of Fairfield V.F. W. Post #6924, and a member of Grover-Hinckley American Legion Post #14, in Fairfield.
Bill enjoyed woodworking and had "Bill's Naughty Pine Shop," where he made doll houses, miniatures, country furniture, cedar strap canoes, kayaks and more.
He was predeceased by his parents and brothers Lester and Raymond, and his wife of 53 years, Alice.
He leaves a daughter Christiane, of Old Town; stepchildren, Laurel McLeod, of Winslow, Bruce McLeod, of Fairfield and Aileen Steigerwalt, of Lehighton, Pennsylvania; granddaughters Katie and Taylor; and great-granddaughter, Elana Paumen.
There will be no funeral nor celebration of life. Interment was at the Old Veterans Cemetery, in Augusta.
Responsible journalism is hard work!
It is also expensive!
If you enjoy reading The Town Line and the good news we bring you each week, would you consider a donation to help us continue the work we're doing?
The Town Line is a 501(c)(3) nonprofit private foundation, and all donations are tax deductible under the Internal Revenue Service code.
To help, please visit our online
donation page
or mail a check payable to
The Town Line, PO Box 89, South China, ME 04358
. Your contribution is appreciated!
https://townline.org/wp-content/uploads/2016/06/TownLineBanner.jpg
0
0
Website Editor
https://townline.org/wp-content/uploads/2016/06/TownLineBanner.jpg
Website Editor
2021-09-22 11:50:47
2021-09-22 11:50:47
OBITUARIES for Thursday, September 23, 2021