OBITUARIES for Thursday, September 29, 2022
PATRICIA D. CHASE SMITH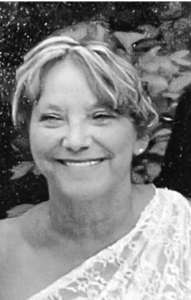 SARASOTA, Florida – Patricia D. (Blaisdell) Chase Smith, 66, died Monday September 5, 2022, in Sara­sota, Florida. She was born on December 21, 1955, in Waterville, the seventh child born to the late Reginald and Pauline (Vigue) Blaisdell.
Pat attended Waterville public schools, where she paused her education in eighth grade to go to work and help provide for her brothers and sisters at home. Knowing the importance of her education , she went back and completed both her GED and her CNA in 1975. Pat worked at various jobs over the years from nursing homes to waiting tables, from call centers to bird hatcheries. She made friends at every job she held as she loved to talk and always wanted to be family with every friend she made.
On August 22, 1981, she married the late Kenneth "Kenny" L. Chase Jr.. They enjoyed 32 years together, raising a family, camping, attending NASCAR races around the country and watching their grandchildren grow until Kenny's passing in 2013.
Pat was lucky to find love again with William "Bill" Smith. They were married on June 4, 2016. They would spend their time traveling between their combined homes in Maine, Florida, and Bill's family camp in Pennsylvania. She loved meeting Bill's family and welcomed them into her own.
Pat is survived by her husband William "Bill" Smith, of Sarasota, Florida; her daughter January and husband Jason, of Clinton; her granddaughters Jorja and Jenna; her bonus daughter Lisa and husband Larry; her siblings Reggie, Carol, Roger, Ronnie, Barbara, Mike, Brenda, Al and Donnie; and many nieces and nephews.
She was predeceased by her parents Reginald and Pauline; her husband Kenny, her sister Joyce and her brothers-in-law Ron, Paul and David.
Services were held on Monday September 26, 2022, at the China Baptist Church, 38 Causeway Rd., China, with a graveside burial immediately following at St. Francis Catholic Cemetery, 78 Grove St., Waterville.
CAROL M. RUNDLETT
ALBION – Carol Marie Rundlett (nee Leck), 84, passed away on Friday, September 9, 2022, at MaineGeneral Medical Center, in Augusta. She was born in Meridan, Connecticut, daughter of Edward and Lillian Leck. She went to Wagner College, in Staten Island, New York, where she met her husband, David Rundlett, of 63 years.
Carol was the Director of Academic Resources at CW Post Long Island University for 20 years where she loved helping disabled students achieve their dreams of getting a college degree. She retired and she and her husband moved to Albion, in 2001. She will forever be cherished and remembered by her family and friends.
Carol is survived by her children Deborah Hicks, of Corinna, Richard Rundlett, of Memphis, Tennessee, and Jonathan Rundlett, of Davidsonville, Maryland; six grandchildren; and two great-grandchildren; and her brother in Lakewood, Colorado.
A memorial was held on September 12, and she was buried in Libby Hill Cemetery, in Albion.
LEONARD D. POULIN SR.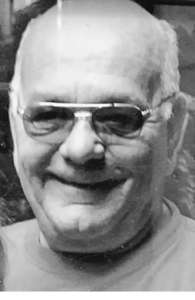 WINSLOW – Leonard Douglas Poulin, Sr., 81, passed away in his workshop on Wednesday, September 14, 2022. Leonard was born on December 15, 1940, and lived in Winslow his entire life.
He graduated from Winslow High School in 1959 and married Yvette Lachance, his high school sweetheart, on September 2, 1963. They had just celebrated their 59th wedding anniversary. Doug and Yvette were lifelong parishioners and generous supporters of St. John the Baptist Catholic Church, in Winslow.
After high school, Doug joined the Air National Guard Reserve, serving for six years and graduated from Maine Vocational Technical Institute with a degree in building construction. In his early 20s he began his career with the Maine Department of Transportation where he worked as a civil engineer and superintendent until his retirement. He worked on and supervised many road and bridge projects throughout his career, notably the creation of portions of Maine Interstate-95 and the Donald Carter Memorial Bridge, connecting Waterville and Winslow. His years of career experience allowed him to sit and pass the State of Maine Professional Engineer License Exam in 1993.
Doug and Yvette were real estate investors right from the beginning of their marriage. They built their home on Marie Street, in Winslow, and went on to own and operate over 40 rental units in addition to having full-time careers and two children.
After retirement, Doug could be found at his 300-acre woodlot where he and his brother, Mike, spent countless hours harvesting, cutting and splitting firewood that he shared with his family to heat their homes. At the same time, his woodlot served as a multi-use recreation area for his family where they all enjoyed the miles of trails he built throughout to camp, hunt, walk, snowshoe and enjoy nature. He and Yvette loved 4-wheeling to their favorite spot by the brook to picnic or just sit and enjoy its quietude.
His greatest satisfaction in life came from spending time with his extended family and many friends. His daily schedule revolved around his "meetings" at The 107, McDonalds, and his shop solving all the town and world problems. He continued to keep in touch with co-workers and friends from the Maine DOT and from his high school class. He particularly loved seeing his children, grandchildren, great-granddaughter and all their cousins and friends swimming in the backyard pool that he worked so hard to maintain every summer since 1974.
For many years after retirement, he could be found in his garage "man cave" reading, watching television, and welcoming his many visitors. He always had special treats ready for both visiting children and pets. He was a "demon" at playing cribbage and did it every Wednesday for years with his brother, Mike, a game he first learned to enjoy as a lifelong member of the Waterville Elks Lodge.
He was a generous father, neighbor and friend always anticipating our needs and making sure they were met or would lend a hand. During winter snowstorms, after plowing all his family's driveways, if he saw that town plows had blocked the end of his neighbors' driveways, he would always be sure plow those, too.
Leonard was predeceased by his parents, Joseph Noel Laurier Poulin and Yvette Ferland Poulin.
He is survived by his wife Yvette (Lachance) Poulin; his children Leonard Poulin, Jr. and partner Laurie Allen; his daughter Leslie Wilson and husband Ian; grandchildren Joshua, Jorja, and Liam Poulin; great-granddaughter Harper Poulin; his brothers and their wives, Warren and Patricia Poulin, Michael and Madeline Poulin, and Tom and Roberta Poulin; and his sisters-in-law Lucille Roy and Juliette Akins.
A Mass of Christian Burial will be held Thursday, September 29, 2022, at 10 a.m., at St. John the Baptist Church, in Winslow, with a Celebration of Life at the Waterville Elks Lodge immediately following.
Arrangements are under the care and direction of Veilleux and Redington Funeral Home.
Fond memories and expressions of sympathy may be shared at http://www.VeilleuxFuneralHome.com for the Poulin family.
DOROTHY MORRISSETTE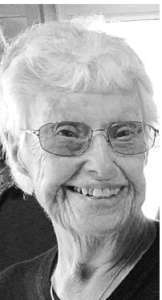 SIDNEY – Dorothy Morrissette, 91, passed away Thursday, September 15, 2022, at MaineGeneral Medical Center, in Augusta, following a period of failing health. She was born in Waterville, March 23, 1931.
She graduated from Waterville High School in 1949. She was married to Donald A. Morrissette for 40 years until his passing in 1993. They spent many happy years on Snow Pond, in Sidney, and then were fortunate to be able to retire and enjoy warmer winters in Florida. After Don's passing, she continued to travel to Florida, and spent the happiest times of her life there among many wonderful friends at Plantation Landing, in Haines City. She took up golf (at age 60!) and played two and three times a week. She had the fondest memories of those times and spoke of them often.
She is survived by her only child, Donna Witham and her husband David, of Sidney; her grandson Kevin Foye, of Oakland; and two great-grandsons, Corey Foye, of Portland, and Collin Foye, of Gardiner, sons of the late Tim Foye who passed away in 2009.
She didn't want any funeral service and will be buried at the Veterans Cemetery, on Civic Center Drive, in Augusta. No date has been set.
Her care is being handled by Gallant Funeral Home of Waterville and Gracelawn Memorial Park in Auburn.
CURTIS C. CARR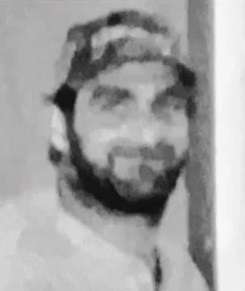 CLINTON – Curtis C. Carr, 50, passed away on Tuesday, September 13, 2022, at Eastern Maine Medical Center, in Bangor. He was born December 29, 1971, in Waterville.
He grew up in Oakland. He was a current resident of Clinton.
He was predeceased by his parents, Melvin Carr and "Skeets" Marie Carr, of Oakland; also by many uncles and aunts.
He is survived by his uncle Leo Gauthier and many Gauthier cousins; "his sisters from another mister", Denielle ONeal, her partner Mike Mea, of Winslow, Alisha Simpson and her son Alex Simpson, of Skowhegan.; and his domestic partner Rebecca Day, of Clinton.
Curtis worked for Levi's Paving Company for 10-plus years. He enjoyed fishing, cornhole, puzzles, scratch tickets, and watching football.
A graveside ceremony will be held at 11 a.m., on Saturday, October 15, 2022, at the Lewis Cemetery, in Oakland. Followed by a celebration of life at noon, at the Oakland American Legion Post #51.
BASIL U. GRANT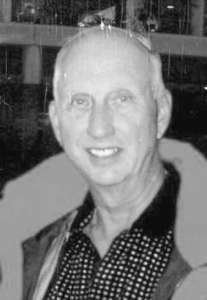 WATERVILLE – Basil Upton Grant, 85, passed away of age related illnesses, peacefully, at home on Thursday, September 15, 2022. Basil was born May 5, 1937, in Houlton, to Basil F. Grant and Audrey Upton Grant. Basil was the grandson of Dr. and Mrs. George Upton, of Sherman.
Basil married Susan Bradbury Grant on October 4, 1964, in Bridgewater, spending 57 years together as husband and wife.
Basil was affectionately known as "Sonny" to his family and friends growing up because he was such a happy child.
Basil graduated Houlton High School in 1955 and attended Ricker College, and then the University of Maine, getting his degree in education in 1959. In 1959 Basil commenced his passion for teaching at Bridgewater Classical Academy. In 1966 Basil obtained his master's degree in education (biology) from the University of Oregon. In September 1966 Basil was hired as an educator at Waterville Senior High School where he worked until his retirement in 1998.
In 1972 Basil was recognized as the Maine Outstanding Biology Teacher of the Year by the National Association of Biology Teachers and the Fourth Maine Environmental Congress at Bowdoin College. Basil gave countless hours of his time to his students, especially enjoying teaching his advance placement students genetics with fruit fly experiments.
In the community Basil was a 50-year member of the Waterville Kiwanis service organization. In 1972 Basil organized and created the local Key Club Chapter, associated with the Kiwanis Club and Waterville Senior High School. In 1986 he was recognized as the Key Club New England Advisor of the Year, an accomplishment made possible by the nomination from his son Steve, the New England Key Club Lieutenant Governor.
Basil's family was everything to him. Basil enjoyed attending his grandchildren's events from everything from soccer, to dance, to gymnastics. His real love was traveling with his wife, children, grandchildren and friends. Basil loved going to London and Hawaii and everywhere in between.
He is survived by his wife Susan Grant; his children Brad Grant and wife Laurel, of Winslow, Steve Grant and his wife Stephanie, of Keller, Texas; five grandchildren David Grant, Susan Grant, Colton Grant, Lauren Grant and Taylor Grant; his niece Robbie Myers and her husband Gary; great-niece Trina Morris and her daughter Sophia.
A celebration of life will take place in the future.
Arrangements are under the direction and care of Gallant Funeral Home, 10 Elm Street, Waterville. An online guestbook may be signed, condolences and memory shared at http://www.gallantfh.com
In lieu of flowers, donations may be made to Waterville Kiwanis Club by contacting Bart Stevens at barton@c21nason.com.
RODNEY E. THERIAULT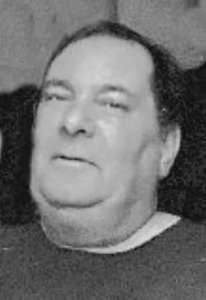 WATERVILLE – Rodney Eugene Theriault, 56, passed awayFriday, September 16, 2022, at the Pines unit of Graybirch Longterm Care facility, in Augusta, from complications due to diabetes.
Rodney was born in Waterville on December 13, 1965, the youngest son of Larry and Colette Theriault, and lived at the Theriault home on Summer Street until his health forced him to move to Graybirch in 2020.
Rodney was a plumber and heating technician most of his adult life, working for many different companies, but he was most proud that he was a self-employed technician, operating Rodney's Oil Burner Service for several years. He had a growing clientele of friends, family, and many loyal customers that he accrued over his career. Some gave him honey and other goodies because of his friendly and dependable service.
Rodney was a huge New England sports fan, especially when it came to the Red Sox, Patriots and especially the Bruins. He spent many hours in the off-season watching Bruins classic games and reruns. He had a Bergeron jersey hanging in his living room year-round so that it was there when there was a Bruins game on TV. He also enjoyed watching the classic shows like Hogan's Heroes and John Wayne movies, but sports were his true love.
Rodney was an avid painter, with much of his work hanging around the Pines halls and family rooms. Rodney was a self-taught artist. He learned by watching many hours of Bob Ross videos and going to sidewalk art shows. He especially loved to do outdoor scenes like rivers, waterfalls, mountains, and cabins.
Rodney earned the nickname Pew from his siblings at a very young age, based on the cartoon character Pepe La Pew. Pew was well known to be a very slow and non-excitable animal, and this fit Rodney's personality perfectly. His siblings always teased him that he would never be on time for anything, and his mother would tell him that dinner would be served at 5:00 if she wanted to serve it at 6:00. Even with that extra hour he would still be late. If Rodney told you he would be over to clean your furnace on Tuesday – look for him on Thursday.
Rodney was predeceased by his parents Larry and Colette.
He is survived by his brothers, Joe Theriault and his wife Celeste, Danny Theriault and wife Vicky, and Patrick Theriault; as well as his sister Cathy Taylor and husband Dan; niece Danielle Woods (Jesse), and nephews Eric Theriault (Kristina) and Dustin Taylor (Sara); great-nephews Wyatt Taylor, Caden Woods, and Emmitt Theriault; great-nieces Sophia Taylor, Olive Theriault and Atley Woods.
A graveside service was held at St. Francis Cemetery on Tuesday, September 27, 2022.
Arrangements under the direction and care of Dan & Scott's Cremation & Funeral Service, 445 Waterville Road, Skowhegan.
DONALD W. CARRIER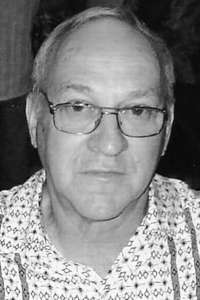 SIDNEY – Donald W. Carrier, 78, passed away peacefully at his home on Saturday, September 17, 2022. Donald was born in Piopolis, Canada, on September 10, 1944. He was the son of the late Joseph Carrier and Jeannette Fortier Carrier and is one of 15 brothers and sisters.
Donald moved to Maine where he met his wife, Geatane, of 57 years, and had two children, Roger and Michelle. They lived in Augusta until 1984 when, after building his own home, they moved to Sidney were they have resided for the last 38 years.
Donald worked doing drywall for his brother-in-law at Jean Pepin Drywall for 30 years. He then started his own business. But for the last several years, Donald was working with his son, Roger, his two grandsons, Joshua and Tayler, and his brother, Julien.
Donald had a great sense of humor and always liked to have a good time. He enjoyed four wheeling with his son and grandsons, working in his yard and on his house with Geatane. He also enjoyed puttering around in his workshop, and loved helping people; he would always be there when ever needed, no matter the day or time, he was always there to lend a hand. Most of all, he was a loving family man and loved spending time with his wife, his son, his grandchildren and great-grandchildren.
Donald is survived by his wife, Geatane Carrier, of Sidney; his son, Roger Carrier and his wife, Suzette, of Augusta, along with their children, Justine DeSanctis and her husband, Mario DeSanctis, of Sidney, Joshua Carrier and his partner Kailee Nickerson, of Palermo, David Caldwell and his partner Elizabeth Piccone, of Augusta, and Tayler Carrier and his partner Delaney Russell, of Augusta; his four great-grandchildren, Mia and Antonio DeSanctis, Jameson Caldwell, and Joshua Carrier II; his brothers, Julien and his wife, Rolande, Ernest and his wife, Ginette, Benoit and his wife, Huguette, Raymond and his partner, Diane, Jean and his wife, Line, Francois and his wife, Sylviane, and Mario and his wife, Jocelyn; his sisters, Claire Pepin, Diane Breault, and Lorraine Rodrigue; several brothers-in-law, sisters-in-law; and several nieces and nephews.
He was predeceased by his parents; his daughter, Michelle; his grandson, Matthew; his brother, Herman, his sister, Muriel Plante and his bother-in-law, Gerard, his sister, Olivetti Gauthier and his brother-in-law, Yvon, his sister, Jacinthe Lachance, his brother-in-law, Donat, his brother-in-law, Jean Paul Pepin,, and his brother-in-law, Lionel Breault.
Visiting hours will be held on Friday, September 30, from 6 to 8 p.m., at Plummer Funeral Home, 16 Pleasant St., Augusta.
A Mass of Christian Burial will be held at 9 a.m., on Saturday, October 1, at St. Mary of the Assumption Catholic Church, Western Ave., Augusta.
Interment will follow at Holy Family Cemetery, Townsend Road, Augusta.
Condolences, stories, and photos may be shared by visiting http://www.plummerfh.com.
MICHELLE C. DUQUETTE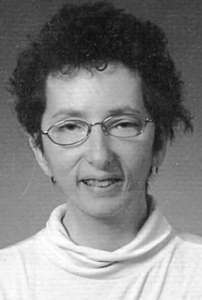 AUGUSTA – Michelle Cote Duquette, 55, of Augusta passed away peacefully at Maine General Medical Center, on Wednesday, September 21, 2022, following a lifelong battle with Mytonic Dystrophy.
After her graduation from Waterville High School, she was employed by Colby College, in Waterville, until her marriage. She then shared her time volunteering. In 2008, she received her nail certification from Capelli Institute and used those skills traveling to mursing homes and performing manicures for the residents. She enjoyed playing Bingo with her twin Melissa and mother.
Her memory for dates was phenomenal and she never missed an opportunity to reach out with a celebratory birthday wish or congratulations regarding special occasions. Michelle would spend the better part of three months painstakingly crafting candy gifts for relatives at the annual Cote Christmas Party.
She was brought up in Vassalboro and was a member of Corpus Christi parish, in Waterville/Winslow. After her marriage to Carl, they settled in Augusta and Michelle became a member of St. Michael Parish where she served as a Eucharistic Minister.
She was predeceased by her parents Marie (King) and Onezime Cote as well as her identical twin sister Melissa.
She is survived by her husband Carl Duquette; sisters-in law Catherine Duquette, Joan Bourgion and brothers-in law Eric and Thomas Duquette; as well as nephew Hayden and numerous cousins.
A Mass of Christian Burial was held on Wednesday, September 28, at Notre Dame Catholic Church, 116 Silver Street, Waterville.
Burial will follow in the St. Francis Catholic Cemetery, 78 Grove Street, Waterville.
Arrangements are under the direction and care of Gallant Funeral Home, 10 Elm Street, Waterville.
An online guestbook may be signed, condolences and memories shared at http://www.gallantfh.com.
YVETTE BEGIN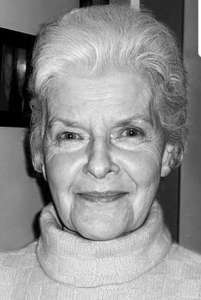 WINSLOW – Yvette "Mary Rose" Begin, 98, passed away peacefully on Wednesday, September 21, 2022, at Lakewood Nursing Home, in Waterville. Yvette was born in Waterville to Francis and Alma (Morin) Reny in June 1924. She attended Waterville area schools.
In February 1946, after a brief courtship, she married the love of her life, Omer Begin. Together, they raised seven children.
Yvette was predeceased by her parents Francis and Alma; her husband Omer, brother Leo, sisters Cecile, Priscilla, and Gloria; and her son Bruce.
She is survived by her children Diane (Alan), David (Jenny), Ken (Susan), Mike (Hope), JoAnn (Ron), Jeff; daughter in-law Doralene "LuLu,"; and grandchildren Derek, Valerie, Cayce, Anna, Noah, Sara, Brian, Chris, Shannon, Amanda, Mike, Brandon, and Katie; as well as 23 great-grandchildren.
In her twilight years, she lived in Winslow with JoAnn and Ron in her cozy in-law apartment. She remained adamant about helping around the house and was never without sharp wit or humor. Yvette was an avid reader, enjoying dozens of books every year and keeping close track of all of them. She enjoyed making puzzles, playing Candy Crush, and was very competitive with family over games of Words with Friends. She looked forward to football every season and loved the Patriots. The Bucs, too, once Tom Brady took his talents to Tampa.
As her health declined, she took special joy in spending time with her children, and grandchildren who would often visit. She looked forward to afternoon coffee and sweets with JoAnn, visits with long-time family friend Tish, music listening sessions with Hope, and Wheel of Fortune with Brandon and Lindsay.
At her request, a private celebration of life will take place at a later date.
Arrangements are in the care of Lawry Brothers Funeral Home, 107 Main St., Fairfield where memories may be shared, and an online register book signed by visiting http://www.lawrybrothers.com.
Responsible journalism is hard work!
It is also expensive!
If you enjoy reading The Town Line and the good news we bring you each week, would you consider a donation to help us continue the work we're doing?
The Town Line is a 501(c)(3) nonprofit private foundation, and all donations are tax deductible under the Internal Revenue Service code.
To help, please visit our online
donation page
or mail a check payable to
The Town Line, PO Box 89, South China, ME 04358
. Your contribution is appreciated!
https://townline.org/wp-content/uploads/2016/06/TownLineBanner.jpg
0
0
Website Editor
https://townline.org/wp-content/uploads/2016/06/TownLineBanner.jpg
Website Editor
2022-09-28 13:28:26
2022-09-28 13:28:26
OBITUARIES for Thursday, September 29, 2022