ROSEMARY ROWE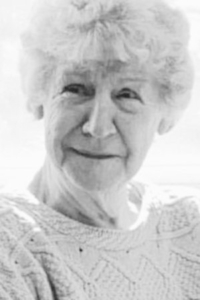 VASSALBORO – Rosemary Rowe, 89, passed away on Tuesday, August 4, 2020, from a long battle with Alz­hei­mer's disease. She was born on August 27, 1930, in Germany, the second child of Kurt and Frieda Trettau.
The family moved to the United States, lived in Pennsylvania, then settled in Vassalboro.
She married the love of her life on June 28, 1953, and together they had three children. She enjoyed attending military balls. She enjoyed animals, especially horses and dogs. She also enjoyed having the grandchildren over to visit and swim in the pool. Her family especially liked her German cooking to include German potato salad and Sauerbraten.
Rose earned her degree as an RN and went on to be the administrator of the Augusta Convalescent Center and Country Manor, and after retirement, worked for Stanley Painter, MD.
She was predeceased by her husband of 62 years, Urban "Sonny" Rowe Jr.; both her parents; and her two sisters, Dot and Liz.
She is survived by her children, Gretchen Mangin, Eric Rowe, and his wife Debbie, and Jon Rowe his wife and Sheri; 10 grandchilden Vickie, Peter, Benji, Bennie, Erica, Amanda, Becky, Jon Jr., Justin and Stephen; great-grandchildren, Allison, Cody, Grace, Ronan, Tyler, Dylan, Hayden, Gavin, Kyle, Conner, Marrissa, Alexsis, Jake, Nick, Matt, Kiersten, Lennon, Archor, Abbey, Braxton; and several nieces and nephews.
No services are scheduled at this time.
Arrangements are in the care of Knowlton and Hewins Funeral Home, One Church Street, Augusta, where condolences may be shared with the family on the obituary page of the website at http://www.familyfirstfh.com.
MARLENE M. McFADDEN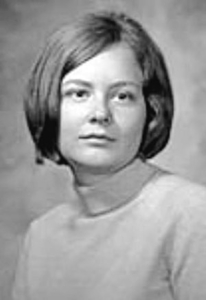 SIDNEY – Marlene M. McFadden, 67, of West River Road, died unexpectedly on Sunday, August 16, 2020, at her home. She was born in Augusta on November 7, 1952, the daughter of William Ballard and Joan (Norwood) Ballard.
Marlene was a 1970 graduate of Cony High School, in Augusta, and a year later, she married her husband Theodore "Teddy" McFadden, at the age of 19, on August 12, 1972. They were married for almost 38 years. While working full time and raising three young children, she received her associate degree in business administration from the University of Maine at Augusta.
Prior to her retirement, she worked for 27 years for the state of Maine including the Department of Agriculture and retiring from the Maine Department of Business and Professional Regulation.
Marlene, a.k.a. "Merlin", was a devoted mother and grandmother. Her biggest joy in life were her three children, and four grandchildren, with whom she enjoyed spending most of her time. She was an avid reader, sometimes reading two to three books at a time. She was also a history fanatic, loved to play cards/games with her family and also enjoyed playing solitaire. She recently found a new interest in exploring YouTube and knew all about the latest trends and gossip. Marlene also enjoyed watching the TV show Jeopardy where she loved to answer the questions (which she answered right most of the time). Most nights you could find Marlene watching The Housewives Franchise or Game of Thrones with her daughter Shannon. She also had a great love for animals, especially her dog Lola, and two cats, Mickey and Milo.
Her parents preceded her in death, as well as her husband, Theodore Thomas McFadden.
Surviving is a daughter, Shannon McFadden, of Sidney; two sons, Travis McFadden and his partner Betty Carver, of West Gardiner, and Wes McFadden, of Sidney; two sisters, Linda Cameron and her husband Mark, of Augusta, and Billie-Jo Glynn and her partner Brad Clement, of Readfield; four grandchildren, Payton McFadden, of Sidney, Lily McFadden, of Belgrade, Cassandra Proctor, of Belgrade, and Avery Faircloth, of Belgrade; and several nieces, nephews and cousins.
There will be a celebration of life in September to honor and remember Marlene.
Arrangements have been entrusted to Plummer Funeral Home, 16 Pleasant St., Augusta.
Condolences, stories and photos may be shared at http://www.plummerfh.com.
STELLA LABBE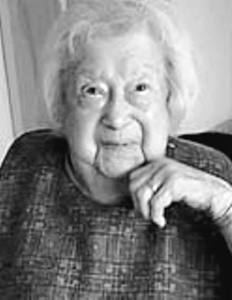 WATERVILLE – Stella Labbe, 93, of Waterville, died peacefully on Friday, August 21, 2020. She was born in Caribou on January 16, 1927, to the late Francis and Ethel Dionne.
The Dionne family moved to Fairfield when Stella was a young girl but she always had fond memories of Aroostook County. She attended Immaculate Heart of Mary School and Lawrence High School, both in Fairfield.
Stella was passionate about her family, friends, cooking, gardening, and the ocean. She loved music and dancing and she enjoyed watching women's collegiate basketball as well as baseball, hockey, and golf. Quality time with family and trips to Arizona to visit her son and his family and extended family members was important to her.
She worked for many years at the C.F. Hathaway Shirt Company, in Waterville, after various jobs, mostly in cooking, including at the St. Francis de Sales rectory, and owning her own restaurant in the early 1970s, Stell's Restaurant, in Albion.
She was married for 25 years and predeceased by Richard Labbe, of Waterville; and predeceased by five brothers and sisters.
Stella is survived by her three sons and their families, Michael and Virginia Labbe, of Smithfield, Carl and Kathryn Labbe, of Mesa, Arizona, and Randy and Susan Labbe, of Waterville; two sisters, Marie and Joyce; and many nieces and nephews; grandchildren, Michael, Jeffrey, Rick, Lorna, Dana, Douglas, Gina, Marc, David, and Tricia.
Stella wanted a simple Mass Intention at Corpus Christi Parish, in Waterville.
In lieu of flowers, contributions can be made in Stella Labbe's memory for special programming on Moonlight Bay. Checks can be made out and sent t Northern Light Continuing Care, Lakewood, 220 Kennedy Memorial Dr., Waterville, ME 04901-4526.
JEANNE GILBERT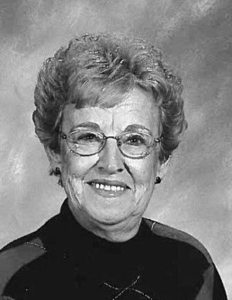 WATERVILLE – Jeanne Gilbert, 87, passed away peacefully on Friday, August 21, 2020.
Jeanne's family was the most important thing to her. Her love for her family was only equaled by her love of God and church.
She was the last surviving member of a large family, which included six brothers, Gerard, Clem, Robert, Louis (Babe), Henry and Paul, and three sisters, Helen, Margo and Cecile, who passed away way too young.
Jeanne married Louis Gilbert in 1953. They moved to Winslow, speaking very little English, to raise their family. Jeanne worked for 41 years at C. F. Hathaway Shirt Factory, in Waterville, while raising two young boys. As a devout Catholic, Jeanne and Louis never missed Sunday Mass. They instilled the values of church and family into both of their sons, teaching them that family was the most important thing in life.
After Jeanne retired from C. F. Hathaway, unable to sit and enjoy her retirement, she volunteered at MaineGeneral Medical Center, in Waterville, in the hospital café for over 10 years.
Jeanne was predeceased by her parents, her brothers and sisters, her husband Louis, who passed away in 2003 and by her grandson Robert.
She is survived by James and Rose Gilbert, and their sons Jason and Penny, and granddaughter Jazmine, and Matthew and Jen, and grandson Isaac, and Robert's son Elijah. She is also survived by Marc and Cathy Gilbert, and their sons Ryan and Mandy, and granddaughter Ella, and Chris Gilbert.
There will be no public visiting hours or church service.
Arrangements are under the direction and care of Gallant Funeral Home, 10 Elm Street, Waterville, An online guestbook may be signed, condolences and memories shared at http://www.gallantfh.com.
TIM POULIN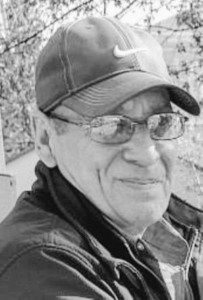 SIDNEY – Tim Poulin, of Sidney, passed away of natural causes on Saturday, August 22, 2020. A son of Dr. Donald R. and Beatrice D. Poulin, of Belgrade, seventh born of 11 children, and graduated from Messalonskee High School, in Oakland, in 1977.
Tim joined the United States Coast Guard in 1979, and became a Fireman Apprentice. When living in Oklahoma he helped his brothers establish and operate Doc Roofing Co. with his son and nephew. He worked at Charlie's Toyota dealership, in Augusta, and will be missed by many and remembered for his ready smile, quick wit and good nature. He was a natural salesman, a collector of people, and always with genuine concern.
Family gatherings were very important to him and most special was the time spent with his grandchildren. He also enjoyed his Catholic faith, hours fishing, golfing, going to Red Sox games with family and friends, cooking for his family, telling stories and making people laugh.
Timothy was predeceased by his parents, Dr. Donald R. and Beatrice D. Poulin; and two brothers, Peter and Marc.
He is survived by his son, Corey Poulin and partner Kirstie Patterson; daughter, Taylor Poulin and wife Trinity Axtell; and siblings, Diane Poulin (Peter's spouse), Paul and wife Betsy, Philip, Pamela Kearney and husband Patrick, Thomas and wife Kim, Theodore and wife Carol, Trudy and partner John Sullivan, Meg and partner Jeff Yankowsky, Mathieu and wife Becky; two grandchildren, Keagan and Raelynn; and many nieces and nephews.
There will be a private service held. He will be laid to rest in the Veterans Cemetery, in Augusta.
An online guestbook may be signed and memories shared at http://www.familyfirstfuneralhomes.com.
FLOYD C. FROST SR.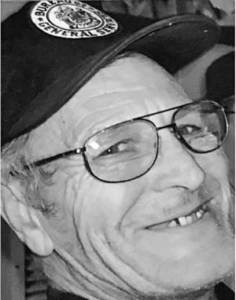 OAKLAND – Floyd C. Frost Sr., 71, of Oakland, passed away unexpectedly at home on Saturday, August 22, 2020. Floyd was born December 6, 1948, in Waterville, the son of the late Guy and Mabel (Palmer) Frost. He was a graduate of Messalonskee High School class of 1970.
He was the husband of Edith A. (Stevens) Frost with whom he shared 38 years of marriage.
Floyd worked for the state of Maine as a custodian for 22 years until his retirement. He previously worked as a weaver for Cascade Woolen Mills, in Oakland, for 17 years.
Floyd enjoyed working and fishing. He also enjoyed helping others out when needed.
In addition to his wife Edith, Floyd is survived by his children, Darin Frost, of Waterville, Floyd C. Frost Jr., of South China, Mark Frost, of Guilford, Wyona-Lynn Shaunessey, of Winslow, Kathleen Wood, of Benton, and Patrick Patnaude, of Norridgewock; two sisters, Lilliemay Ellison and Barbara Cheatham both of Easley, South Carolina; as well as many grandchildren, great-grandchildren, nieces and nephews.
Floyd's funeral services and interment will be held privately.
Arrangements are in the care of the Wheeler Funeral Home, 26 Church St., Oakland where condolences may be shared with the family on the obituary page of the website at http://www.familyfirstfuneralhomes.com.
CARROLL R. YORK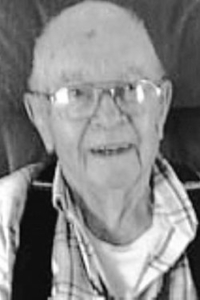 WINDSOR – Carroll Raymond York, 95, passed away peacefully on Sunday, August 23, 2020, at the Togus VA Medical Center. Carroll was born in Windsor on April 6, 1925, the son of Raymond and Rubie (Colby) York.
He attended Windsor schools and graduated from Cony High School before entering the Army Air Corps, 8th Air Force in 1943.
At the height of World War II, SSgt York was stationed at Grafton-Underwood England with the 384th Bombardment Group, 547th Bomb Squadron as a B-17 Tail Gunner, flying more than 27 combat missions over Germany. The 10-man crew's last mission on April 17, 1945, ended with an emergency landing at Giessen, Germany, with two engines out. Allied ground forces had captured this German fighter base only hours before. Carroll earned four Air Medals for heroism and meritorious achievement. He continued to serve in the European Theatre, flying refugees and allied troops to and from Morocco for flights home to the U.S. Carroll arrived home for Christmas 1945.
In recent years when asked about his most proud accomplishment, "Helping win the war," was his quote again and again. In 2016, Carroll was made an honorary crew member on B17 "Sentimental Journey" and flew once again 70 years later.
Following his return, Carroll ran the family farm with his father and was employed at Togus VA Medical Center. He was a pillar of the Windsor community his entire life. His first "job" was in the 1930s as part of the town "bucket brigade" to fight fires. He served in numerous official and honorary roles until the time of his death.
Carroll was one of the founders of the Windsor Volunteer Fire Department in 1946 and served as chief and assistant chief for more than 70 years. He was a leader for the Maine Tree Farm Association since 1952, Maine Tree Farm #3. He was honored to receive the Spirit of America Volunteer award from the town of Windsor. Among his memberships in civic groups were the Masonic Lodge and Eastern Star. A recent especially proud moment was participating in Honor Flight of Maine's June 2016 trip to Washington D.C. Carroll was the Emeritus President of the C and M Saw Mill at the time of his death.
Carroll married his childhood sweetheart, Madelyn (Sproul) in 1946 and they cherished their 59 years of marriage until Madelyn died in 2005. He was a devoted son, brother, husband, father, grandfather, great-grandfather, and friend to all. The most important thing in his life was his family and friends. He was always very proud of his children, grandchildren and great-grandchildren.
Carroll was admired, loved and respected for his core values, deep faith and belief in God, work ethic, remarkable generosity and humility, and love of country and community. During his recent 95th birthday celebration, Carroll was recognized for being one of the most positive, thoughtful, and inspirational people you could ever meet. He shared many valuable life lessons over the years and always focused on the positive. Carroll encouraged others to find their voice and to value all abilities.
Survivors include his children, C. Wayne York and wife Marla, and Sheila Ready and husband Ron, all of Windsor, and Dave York, of Florida; and eight grandchildren and many great-grandchildren.
A graveside service was held on Friday, August 28, at Rest Haven Cemetery, Route 32, Windsor.
Arrangements have been entrusted to Plummer Funeral Home, Windsor Chapel, 983 Ridge Rd. (Rte. 32), Windsor. Condolences, stories and photos may be shared at http://www.plummerfh.com.
The family suggests donations may be made in Carroll's name to Honor Flight of Maine at honorflightme.org or Honor Flight Maine, P.O. Box 1770, Portland, ME 04104-1770, or to the Windsor Volunteer Fire Department, c/o Kevin Ready, P.O. Box 101, Windsor, ME 04363.
CARLENE T. ROSSIGNOL
WATERVILLE – Carlene T. Rossignol, 73, formerly of Oakland, passed away on Sunday, August 23, 2020, at the Woodlands Assisted Living Facility, Waterville, following an extended illness, . She was born November 18, 1946, in Waterville, the daughter of Daniel and Yvette (Gagne) Rossignol.
Carlene attended local schools and graduated from Williams High School, Oakland. She enjoyed buying antiques and jewelry, rock digging, flea markets and yard sales, and the gem and mineral shows. She loved people and worked in retail for most of her life. For a few years she owned and operated a thrift store named Le Olde and New Shop, in Augusta. The last several years before retirement she was employed by Shaw's Supermarket, in Waterville.
She was a long-time member of Corpus Christi Parish. She was greatly loved and will be missed by all.
Carlene is survived by her son, Stephen Pouliot and his significant other Lori; daughter, Kim Couture and her husband John; four grandchildren, Meagan Pouliot and her fiancé Tyler, Jillian Trask, Luke and Leah Couture; one great-grandchild, Addilyn; brother, Everett Rossignol and wife Hollee and their family; sister, Joyce St. Pierre and family; many nieces, nephews, cousins.
A graveside service was held on August 28, 2020, at St. Francis Cemetery, Grove Street, Waterville.
Arrangements under the direction and care of Dan & Scott's Cremation & Funeral Service, 445 Waterville Road, Skowhegan ME 04976.
DAVID H. FIRMAGE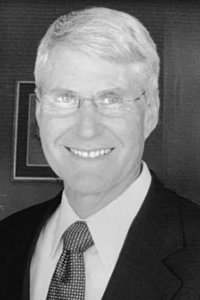 FAIRFIELD – David H. Firmage passed away on Friday, August 28, 2020, following a battle with cancer. David was born in Bethesda, Maryland, on January 23, 1943, the son of William Kenneth and Phyllis (Fletcher) Firmage.
He attended New Jersey schools and graduated from Brigham Young University with a master's degree and University of Montana with a PhD in botany.
David moved with his family to Fairfield in 1975 where he began a distinguished 35-year career as a professor at Colby College, in Waterville. David was named a Clara C. Piper Professor of Environmental Studies and Biology and worked in numerous leadership roles at Colby. He was one of the founders of the Environmental Studies Program at Colby.
David served in numerous callings in the Church of Jesus Christ of Latter-Day Saints over his lifetime. Most notably as a Bishop, Temple Worker and Missionary, in England as well as, along with his wife, in Canada and Africa.
David had many hobbies but was especially known to spend his time as an avid gardener, photographer and reader. He traveled all over the world and especially loved his time spent in Israel and South Africa.
David married his beloved wife of 55 years in 1965. He is a cherished husband, father, grandfather, great-grandfather and friend to so many. The most important thing to him was his love and devotion to family and God.
Survivors include his wife, Alexandra; his children Kenneth and wife Sonja, of Eagle, Idaho, Anne and her husband James Dudley, of Fairfield, Elon and his wife Krista, of Fairfield, and Elizabeth and husband Jeron Paul, of Cottonwood Heights, Utah; his 18 grandchildren, Erin Dixon, Kristen Piedra, Sean Firmage, Tim Dudley, Katie Harris, Morgan Ivancovich, Leah Dudley, Adam Paul, Jackson Dudley, David Wesley Paul, Alexa Firmage, Hallie Firmage, Ciel Paul, Simeon Paul, Chandler Firmage, Rachel Firmage, Charles Bowden Paul and Tessa Firmage; five great-grandchildren; and his sister, Karen-Marie Skousen and brother, Charles Firmage.
Arrangements have been entrusted to Lawry Brothers Funeral Home, 107 Main St., Fairfield.
A private graveside service was held on September 3, in the Fairfield Maplewood Cemetery.
An online guestbook may be signed, and memories shared at http://www.familyfirstfuneralhomes.com.
BERNARD J. LAREAU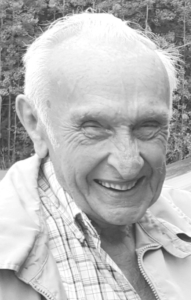 WATERVILLE – Bernard Joseph Lareau, 87, passed away Friday, August 28, 2020, at Northern Light Inland Hospital, in Waterville. He was born July 31, 1933, in Burlington, Vermont, the son of Delphis and Eva (Caisse) Lareau.
He attended St. Joseph Elementary School, and graduated from Milton High School in 1954. He was a veteran who proudly served his country in the United States Army from 1957 until his honorable discharge in 1959. On June 6, 1964, he married Rosalie J. Little, in Lyndonville, Vermont.
He was employed as a cable supervisor for Western Union for 20 years, Lareau's Market (Mom & Pop Store) for 20 years, and Irving/Circle K for 20 years.
Bernard was a member of Scared Heart Church in Corpus Christi Parish, in Waterville, and the Forrest J. Pare V.F.W. Post #1285, in Waterville.
He enjoyed camping, traveling, and golfing.
Bernard is survived by his wife of 56 years, Rosalie J. (Little) Lareau; two daughters, Denise A. Russell and husband Ian W., of Canaan, and Amy L. Fleurent and husband Jeremy, of Columbia, South Carolina; grandchildren, Aaron M. Clement and fiancee Melissa Grant, of Fairfield, Devon L. Meservie and wife Deanna, of Norridgewock, Brooke L. Stewart, of Nebraska; great-grandchildren, Riley Eva Stewart, of Nebraska, David Russell Meservie, of Norridgewock, Benjamin Aaron Clement, of Fairfield; step-grandchildren, Corey J. Thibodeau, of Albion, Melinda L. Russell, of Vassalboro; five step-great-grandchildren, Alex, Keira, Raistlyn, Mabri, Maxton; several nieces and nephews.
He was predeceased by his parents; two sisters; and four brothers.
A Celebration of Life will be held at a later date at the convenience of the family.
In lieu of flowers, friends wishing may make donations in Bernard's memory to Alzheimer's Association of Maine, 383 U.S. Route 1, Suite 2C, Scarborough, ME 04074.
Arrangements under the direction and care of Dan & Scott's Cremation & Funeral Service, 445 Waterville Road, Skowhegan ME 04976.
SUSAN L. CARROLL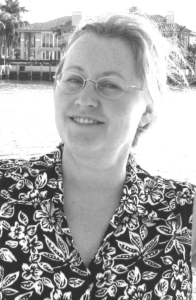 SOUTH CHINA – Susan Lori (Blaisdell) Carroll, 63, passed away on Sat­urday, August 22, 2020, at her home in South China, following a long battle with Alz­hei­mer's. Her husband of 38 years, Patrick Carroll, was at her side.
Susan was born January 4, 1957, in Fort Fairfield, daughter of Robert B. Blaisdell and Yvette (Violette) Blaisdell.
Susan attended Fort Fairfield schools and the University of Maine at Presque Isle.
Susan's incredible work ethic was infused by her parents while growing up on a potato farm in Fort Fairfield, and was evident to all who knew or worked with her. Susan's career began as a computer operator at Union Mutual Life, in Portland, before accepting management positions at Interactive Data Processing in Waltham, Massachusetts, and Automatic Data Processing in Santa Clara, California. Susan resigned her position at ADP to move to Japan with her husband and stepdaughter Amy, turning down a significant promotion to stay behind. Despite her love for her job, Susan's love for adventure was greater. She made the best of her year in Tokyo – learning the language, the culture, the city, but especially the cuisine. After returning to California, Susan decided to refocus her work ethic and be a stay-at-home mom. On the birth of her daughter Laura Jean Carroll, the family decided to relocate to Maine for Laura's formative years. She was a loving mother and grandmother.
Susan had a big heart. She was very generous, and always helping others, especially family and friends. Susan eventually dedicated much of her time to the Southern Maine Agency on Aging/Meals on Wheels program, managing the budget, as well as planning and preparing meals for the elderly. Her efforts were rewarded daily by the personal contact she enjoyed so much while delivering the meals. Susan stayed active in this role until she was no longer able to drive.
An avid reader, Susan often hosted a book club, comprised of friends, family, good books, and especially great food.
Susan's expertise in Southeast Asian cuisine was legendary in southern Maine for several years; she greatly enjoyed cooking and sharing with her family and many friends.
Susan was also an animal lover. She raised Malamutes, and always had a dog and cat underfoot. Although she had little experience with horses, she delivered a mare about to be born breech. She rolled up her sleeves, did what she had to do, and delivered a healthy young horse. The owners named the horse "Susan's Surprise".
While living in California, Susan was passionate about soccer, playing in a women's league, and was a member of a South Bay Area championship team. She also played in a second league – on a co-ed team. Susan had no fear.
Besides her husband, Susan is survived by her daughter Laura, of Newport; her mother, Yvette Blaisdell; a stepson Christopher Carroll, of Hermon; sisters Linda Davis, of Portland; Diana Hopkins, of Westbrook, Karen Sorgen, of Jasper, Georgia, Robin DeMerchant, of Windham, and Betsy Fechalos, of Alpharetta Georgia; one brother, Robert W. Blaisdell, of Connor; and many nieces, nephews, cousins, and grandchildren.
Susan was predeceased by her father Robert, and stepdaughter Amy.
A private ceremony of remembrance will be held in Fort Fairfield.
In lieu of flowers, the family requests that donations be made to the Alzheimer's Association at http://www.alz.org, alz.org.
Responsible journalism is hard work!
It is also expensive!
If you enjoy reading The Town Line and the good news we bring you each week, would you consider a donation to help us continue the work we're doing?
The Town Line is a 501(c)(3) nonprofit private foundation, and all donations are tax deductible under the Internal Revenue Service code.
To help, please visit our online
donation page
or mail a check payable to
The Town Line, PO Box 89, South China, ME 04358
. Your contribution is appreciated!
https://townline.org/wp-content/uploads/2019/07/Town-Line-Website-banner-v3-1030x206.jpg
0
0
Website Editor
https://townline.org/wp-content/uploads/2019/07/Town-Line-Website-banner-v3-1030x206.jpg
Website Editor
2020-09-02 14:30:13
2020-09-02 14:30:13
OBITUARIES for Thursday, September 3, 2020