DANIEL S. HLOVAC SR.
JEFFERSON––Daniel S. Hlovac Sr., 57, of Jefferson, passed away on Wednesday, July 27, 2016, at the local veterans hospital following a long battle with cancer. He was born on March 8, 1959, in Ohio and raised there.
He was a man who enjoyed being outdoors doing many different activities such as hunting and fishing. He also enjoyed spending time with his family. He was a thoughtful man and he could always make a good joke.
He is survived by wife Marcia (Sinerius) Hlovac, of 27 years; daughter,, Rachel (Hlovac) Allen and husband Nathaniel, and their children Charlotte and Cole; son, Daniel S. Hlovac Jr. and wife Melissa (Harney) Hlovac; as well as several sisters; one brother; and many nieces and nephews.
Memories and condolences may be shared at www.directcremationofmaine.com.
CLARA I. BROWN
JEFFERSON––Clara Isabel Brown, 85, of Jefferson, passed away on Thursday, August 4, 2016. She was born in Somerville on April 17, 1931, the daughter of Robert and Flossie Jones.
Clara attended Somervillle schools.
Growing up, she had a pair of oxen and yarded wood with them.
Clara married Wendell E. Brown on April 27, 1949, and the couple made their home in Jefferson.
She worked at GTE Sylvania for 35 years.
She was predeceased by her parents; her husband; son, Lloyd; brothers, Carroll and Clarence Jones; and sisters, Celia Hayes and Christine Barnett.
Clara is survived by guardian, Sarah Jones, of Jefferson; daughter, Linda Brown, of Augusta; brother-in-law, Nelson Brown and wife Louise, of Jefferson; sister-in-law, Hilda Benner; several nieces, nephews, great-nieces, great-nephews and cousins.
An online guestbook may be signed and memories shared at www.lawrybrothers.com.
MILDRED B. WORTHLEY
OAKLAND––Mildred (Millie) B. Worthley, 77, died on Saturday, August 6, 2016, at Glenridge Nursing Home, Augusta, following a three-year battle with Alzheimers Disease. She was born in Waterville on April 11, 1939, the daughter of Emanuel and Geraldine (Fournier) Joler.
Mildred graduated from Willliams High School, in Oakland. She was first employed by Diamond Internation where she met her future husband, and after a few years went to work for Keyes Fibre and Chinet Company and worked for 39 years. She married Kendall Worthley Sr. who still lives in Oakland, in November, 1957, and would have celebrated their 59th anniversary this year.
Mildred was a hard worker her entire live and even after retirement in 2002, spent her time volunteering many hours at the Sandwich Program and Soup Kitchen, in Waterville. She was a long time member of the Winslow Baptist Church and was willing to help out with various projects at the church donating her time wherever possible.
Besides her parents, she was predeceased by a brother Wayne Joler and a sister Claudia Holl.
Surviving are her husband of 58 years, Kendall Worthley Sr., of Oakland; two sons, Peter Worthley and wife Nancy, of Vassalboro, David Worthley, of Oakland; daughter, Lisa Champion and husband Doug, of Bowling Green, Kentucky; stepson, Kendall Worthley Jr. and wife Barbara, of Oakland; two sisters, Cynthia Peavey and husband Gordon,l of Clinton and Florida, and Bonnie Joler, of Kennebunk and husband Larry St. Peter, of Fort Kent; three grandchildren, Clark N. Champion, Molly T. Worthley and Samuel B. Worthley; as well as several nieces and nephews; and step-grandchildren.
An online guestbook may be signed and memories shared at www.lawrybrothers.com.
Those who wish may make memorial donations to the Winslow Baptist Church.
NADINE I. JOHNSTON
OAKLAND––Nadine I. Johnston, 88, died Saturday, August 6, 2016, at Oak Grove Nursing Home, in Waterville. She was born in Oakland on February 18, 1928, the daughter of Roland and Viola (Ireland) Williams.
At a young age, Nadine was adopted and raised by her grandparents, Clydelia and Hosea Ireland.
Nadine graduated from Williams High School, in Oakland, class of 1946. Following graduation she went to work at Diamond Match and later for J.E. McCormack, in Waterville. When she finished at McCormack, she sold Tupperware from her home for many years.
Nadine was an active member of the Cascade Grange, played with the RB Hall Band for many years, and was a member of the Oakland United Baptist Church. She enjoyed sewing and participated in many sewing circle groups. She enjoyed attending the activities of her children and grandchildren.
She was predeceased by her husband, Clinton Johnston.
Surviving are her sons, Garnett Johnston and wife Susan, of Windham, and Olan Johnston and wife Christine, of East Longmeadow, Massachusetts; 10 grandchildren, Casey McCotter, Adam Johnston, Allison Johnston, Alex Johnston, Matthew Johnston, Nicholas Johnston, Ryder Johnston, Adler Johnston, Elijah Cormier, and Eleanor Johnston; great-granddaughter Lillian Johnston; sister Millideen King and husband Phil, of Oakland; three half-sisters, Maxine Johnson and husband Larry, of Norridgewock, Mary Elizabeth "Betty" Williams Bechard and husband Emile, of Bar Harbor, and Linda Alderson, of Waterville.
An online guestbook may be signed and memories shared at www.lawrybrothers.com.
Memorial donations may be made to Shriners Hospital for Children, 2900 Rocky Point Dr., Tampa FL 33607.
STELLA K. BROWN
BENTON––Stella Katherine (Zimba) Brown, 94, passed away on Tuesday, August 9, 2016, at her home in Benton. Stella was born in Waterville on November 12, 1921, the daughter of Lawrence and Joanne Zimba.
She was raised in Oakland where she attended Milton Laforest Williams High School.
After graduating from high school Stella went on to work as a spinner at the Cascade Woolen Mill, in Oakland, for many years until retiring to be at home to care for the family.
Stella enjoyed cooking, baking, gardening, knitting, and crocheting. Her true passion was spending time with family and friends. Many of the activities she enjoyed were passed onto family and friends. Her granddaughter, Amanda, cherished many of these activities, specifically being taught how to knit at the age of nine. Not only were Stella's activities passed down but also her baked goods, as Amanda's children referred to Stella as "The Cookie Queen."
Stella was predeceased by her husband Arthur; her parents; five brothers, two sisters; and many nieces and nephews.
She is survived by her son Arthur (Chip) Brown Jr. and his wife Sandy; many nieces and nephews.
Stella is also survived by Sandy's sister Cheryl Van Wagner and her daughter Amanda McCaslin. Cheryl spent a lot of time with Stella, going shopping, out to dinner, and when they did not go out, Cheryl would bring meals to Stella and visit for hours.
Memorial donations may be made to The Waterville Area Humane Society, 100 Webb Road, Waterville ME 04901. Stella donated many hats, gloves, mittens and scarfs to Central Maine Power's mitten drive, the Waterville Area Humane Society, and the Salvation Army.
DAVID V. SHOREY, SR
PALERMO- David Victor Shorey Sr., 69,  passed away on Saturday, August 13, 2016, at his home following a long illness. David was born in Palermo on February 12, 1947, the son of the late George F. Shorey and Josephine ( Grant) Shorey.
David married Dorothy-Ann Shannon-Shorey on September 24, 1994, in Waterville. David was a kind, gentle loving husband, father, grandfather and friend.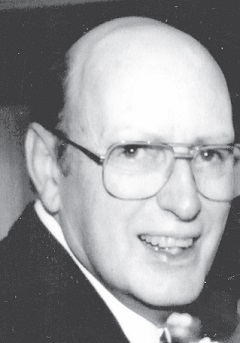 David attended Palermo Consolidated Elementary School. He played on the Palermo Pirates little league baseball team as a first baseman. David also attended Erskine Academy, in South China, and went on to graduate from Husson College, in Bangor,  with a bachelor's degree in business
He lived most of his life in Palermo, but lived in Oakland for several years.
Earlier jobs prior to Camp Keyes included Bangor Savings Bank for three years, Walter Banton Lumber Mill for Harry Fridman, Bates Manufacturing, Laverdiere's Drug Stores,  as assistant manager, he worked for a chicken/egg farmer thorugh high school; David also picked strawberries, raked blue berries, and raked bailed hay.
He was employed at the Maine Army National Guard Headquarters at Camp Keyes for 26 years, and served in the National Guard for 29 years. David worked in finance as a payroll disbursement specialist, and then in the computer department working with classified computer communications, responsible for receiving and sending highly classified information. David received numerous awards; Certificate of Achievements, Outstanding Performance, Certificate of Appreciation of Armed Forces Carrier, Commendation for 20 years of service, and a Certificate Appreciation Award for service during the Ice Storm of 1998.
David was a member of the American Legion, Malcolm Glidden Post #163, in Palermo, holding position of commander twice. This unit is very involved in community and active in Palermo Days.
He was a member of the Branch Mills Grange, where he joined at 14 attaining seven degrees. He held offices of past master twice, gate keeper and overseer, steward and assistant steward. David also was a member of Pomona and held offices there as well. David attended many annual conventions all over the US.
David attended the Palermo Christian Church until his illness prevented him from attending.
He was predeceased by a daughter Sandra Jean Pare; his sister Carol Adams; and his parents.
David is survived by his wife, Dorothy-Ann Shannon-Shorey ( Dottie); his stepchildren who he considered his own, Roger Gamblin and grandchildren Tyler and Caitlin, of Limington, Catherine Gamblin, of Fairfield, Elizabeth Stanley and her husband Rodney and grandson Garrett, of Standish; his son David Shorey Jr. and wife Ruby and grandchildren, Alana, Wade and Dominic, of Dery, New Hampshire; daughter Jennifer Collins and husband Charles, of West Gardiner; grandchildren, Josh Pare, of Vassalboro, Cassidy Smith, of Vassalboro; great-grandchildren Rachael and Chelsea, of Vassalboro; sister Jane Hamiliton, of Augusta; nephew Shawn Hamilton, of San Tan Valley, Arizona; niece Shannon Hamilton, of Augusta; two great-nephews, Kyle and Dylan; brother-in-law and sister-in-law Jack and Beverly Shannon, of Westfield.
Donations may be made to Elizabeth Gamblin, P.O. Box 389, Standish, ME 04084, in care of Dorothy Shannon-Shorey, to help defray funeral expenses.
An online guestbook may be signed and memories shared at www.lawrybrothers.com.
ALAN S. BAILEY
CHINA – Alan Stuart Bailey, 69, of China, passed away on Sunday morning, August 14, 2016.  He was the son of Donald and Florence Bailey of Johnston, Rhode Island, and resided there until 1976.
In 1976, he met and married his "sweet Caroline," formerly Caroline Scheel, and together they started their life in Jamestown, Rhode Island, where they raised their three children, Lisa, Susan and James.
Alan started in the printing industry right after high school and sometimes worked 60 hours per week, perfecting his trade as a lithographer. Because of the quality of his work and dedication to perfection, Alan became known as "Ace Bailey" through the trade and his talent was often requested by the most demanding national publications.
In 1982, he took his wife and children on their first adventure to Maine. They fell in love with Maine and summered there every year; they bought their first camp there in 2000. When Alan and his wife both retired in 2006, they moved permanently to a little four-season cottage on China Lake.
He is survived by his wife Caroline; his children, Lisa King and her husband Boyd, Susan Bailey, James Bailey and his wife Rachel; his grandchildren, Michael, Kristy, and Stephanie; and his brother Kenneth Bailey, his sister Linda Bailey, and his very special brother Steven Bailey.
Memorial donations may be made to the China Baptist Church, P.O. Box 6095, China Village ME 04926, or the American Diabetes Association, P.O. Box 11454, Alexandria VA 22312.
Arrangements have been entrusted to Plummer Funeral Home, 983 Ridge Road, Rte. 32, Windsor, ME.  Condolences, photos and stories may be shared at www.plummerfh.com.
OTHERS DEPARTED
WILLIAM J. SHIBLEY, 73, of Waterville, passed away on Friday, July 22, 2016, at MaineGeneral Medical Center, in Augusta. Locally, he is survived by a son, Christopher Shibley and partner Jessica Heath, of Albion. William ejoyed spending time at his cottage on Unity Pond.
DONALD J. EMMERT, 57, of Burnham, passed away on Tuesday, August 2, 2016, in EAgle River, Alaska. Locally, he is survived by step-daughter Faye Wheeler-Dodge and husband Larry, of Unity.
SR. NORMANDE FORTIN, formerly known as Sister Leona, 86, of Biddeford, on Sunday, August 7, 2016, at St. Joseph Convent, in Biddeford. Locally, she is survived by three brothers, Robert Fortin and George Fortin, both of Winslow.
DOROTHY L. ADAMS, 86, of Skowhegan, passed away on Tuesday, August 9, 2016, at Cedar Ridge Nursing Home, in Skowhegan. Locally, she is survived by children Brenda Turner and husband Frank, of Fairfield, and Barry Adams, of Solon.
FREDERICK F. WHITE, 73, of Clinton, passed away on Wednesday, August 10, 2016, at Eastern Maine Medical Center, in Bangor. Locally, he is survived by a daughter, Bettina Cota, of China.
FORMER RESIDENTS
CAROL ANN (YORK) FORTIER, 78, of Auburn, passed away on Friday, August 5, 2016. Carol graduated from Waterville High School, class of 1956, where she was a cheerleader, and participated on the debate and drama teams. She also attended Colby College, in Waterville, where she was chosen as homecoming queen, graduating Phi Beta Kappa in English Literature in 1960. Locally, she is survived by a brother Tom York and wife June, of Waterville, and sister Connie Huard and husband Randy, of Winslow.
Responsible journalism is hard work!
It is also expensive!
If you enjoy reading The Town Line and the good news we bring you each week, would you consider a donation to help us continue the work we're doing?
The Town Line is a 501(c)(3) nonprofit private foundation, and all donations are tax deductible under the Internal Revenue Service code.
To help, please visit our online
donation page
or mail a check payable to
The Town Line, PO Box 89, South China, ME 04358
. Your contribution is appreciated!
https://townline.org/wp-content/uploads/2019/07/Town-Line-Website-banner-v3-1030x206.jpg
0
0
Website Editor
https://townline.org/wp-content/uploads/2019/07/Town-Line-Website-banner-v3-1030x206.jpg
Website Editor
2016-08-19 18:46:40
2016-08-19 18:46:40
Obituaries, Week of August 18, 2016