HOWARD ANTWORTH
EAST VASSALBORO – Howard Antworth, 74, of East Vassalboro, died Friday, December 14, 2018, at Northern Light Continuing Care – Lakewood ,in Waterville. He was born in East Vassalboro, August 14, 1944, the son of Wallace G. Antworth and Dorothy (Earle) Antworth.
He attended Vassalboro schools and graduated from Waterville High School in 1964.
Howard was employed by the Augusta Fire Department, retiring as Battalion Chief after 35 years of service. While serving with the AFD, he attended the Maine Criminal Justice Academy to become a reserve officer and served in that capacity with the Augusta Police Department as a Kennebec County Sheriff's deputy, and as a reserve officer and constable for the town of Vassalboro.
Howard loved hunting, fishing, boating and canoeing. He loved motorcycles and took many a road trip. He enjoyed spending time with family and friends at his camp at Sebec Lake which came to be known as "Howieland."
He was a lifetime member of IAFF, Local #1650, a member of Masonic Lodge #54 since 1972, and a long-time member of Augusta Elks Lodge #964.
Howard is survived by his wife of 54 years, Simone (Pelletier) Antworth, of East Vassalboro; a son Scott Antworth, of Augusta, a son Dana Antworth and his wife Amber, of Augusta, a daughter Jean Antworth and her husband Patrick, of East Vassalboro; a grandson Joshua Antworth and his wife Samantha, of Augusta, and grandson Jacob Antworth and friend Irina, of Augusta
Following cremation, internment will take place at a later date. Arrangements are under the care of Aable Cremation Services, LLC of Waterville.
Memorial donations may be made to the Shriners Hospital for Children, 51 Blossom St., Boston, Massachusetts 02114.
IRENE BELLOWS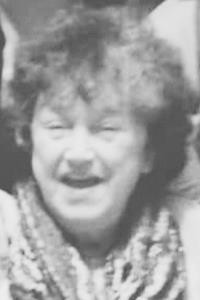 FAIRFIELD – Irene Bellows, 77, of Fairfield, died on Monday, December 17, 2018, at MaineGeneral Medical Center. She was born in Waterville, to Lorenzo and Beatrice Mathieu, on December 24, 1941.
She married Albert George Bellows on January 8, 1960, and they had six children together.
She worked for Scott Paper Co., in Winslow, for 10 years before retiring to care for her grandchildren. She loved taking them to the beach, teaching them how to do crafts, and surprising them on their birthdays and Christmas. In addition to caring for her children and grandchildren, she enjoyed hunting, fishing and camping with her husband. She was also an accomplished artist — she loved painting, knitting and doing intricate counted cross-stitch patterns. Her artwork was displayed in the Maine State House for a number of years. Her favorite day of the year was her birthday, Christmas Eve, when the family would gather to celebrate.
She was predeceased by her son, Albert Bellows; mother, Beatrice Pelletier, father, Joseph Mathieu; sister, Lorraine MacArthur, brothers, Adelbert Grondin, Billy Grondin, and JoeJoe Grondin.
She is survived by her husband of 58 years, Albert "Sonny" Bellows; son Joseph Bellows, of Fairfield; daughters Patricia Rucci and husband, Anthony Rucci, of Clarksville, Tennessee, Dawn Buzzell and husband, Brian Buzzell, of Fairfield, Pamela Connors, of Waterville, Jennifer Palow and husband Kevin Palow, of Clinton; brothers Joseph Mathieu, of Hawaii, and Edward Mathieu, of Sangerville; 11 grandchildren; and 16 great-grandchildren.
An online guestbook may be signed, and memories shared at www.familyfirstfuneralhomes.com
Arrangements are by Lawry Brothers Funeral & Cremation Care, 107 Main St., Fairfield.
In lieu of flowers, donations may be made in Irene's name to The Maine Home for Little Wanderers or the Salvation Army at this link: https://nne.salvationarmy.org/Capital-Region.
EVERETT O.ROWE
BENTON – Everett Oscar Rowe, 92, passed away on Thursday, December 20, 2018, at MaineGeneral Medical Center, in Augusta. He was born in Clinton on September 13, 1926, the son of the late Everett C. and Leona (Giguere) Rowe.
Following his schooling, he served in the Navy during World War II aboard the USS Lejeune (AP-74). Everett was the chef responsible for feeding over 200 men, and he also helped with the ship's cargo.
Everett was known over the years as Daddy, Grampie, and Pépère. His family and friends also knew him as Sonny. Sonny worked several jobs during his lifetime including growing up on a farm as a boy and the hard labor that it entailed. He also owned a diner with his wife, Theresa, managed the laundry department at Seton Hospital, in Waterville, and worked at Agway, in Fairfield, delivering 100-pound bags of grain to neighboring farmers. He spoke of helping build Interstate 95, worked a few years at Keyes Fibre, now Huhtamaki, in Waterville, and at a tannery.
He and his wife, Theresa, enjoyed bowling in a league in Waterville. He was a great cook and his family will greatly miss his cooking and the wonderful Christmas, Easter, and Thanksgiving meals they shared together. He enjoyed doing all his own lawncare, gardening, plowing, and household chores right up to his last year.
Sonny was independent and strong, never asking anyone for a thing. He was a strong and caring father and grandfather. His love for his family was strong and he always wanted to protect them and help if he could. He had a sense of humor and was always "sharp as a tack!"
Besides his parents, he was predeceased by his wife of 32 years, Theresa Rowe; his son David Rowe; his sister Earlene Rowe Bolduc, his brother Edmund Rowe, many half brothers and sisters; and his companion of 26 years, Hilma Meader.
Everett will be sadly missed by his loving daughter, Rose Rowe, of Benton; his granddaughter, Jennifer Davis and her husband Kurt, of Benton; seven great-grandchildren; and two great-great-granddaughters.
An online guestbook may be signed, and memories shared at www.familyfirstfuneralhomes.com.
Memorial donations may be made to the Togus VA Hospital, in Augusta.
ROBERT K. BARTLETT
OAKLAND – Robert Karl Bartlett, 87, passed away on Saturday, December 22, 2018, at MaineGeneral Medical Center, in Augusta, following a short illness. He was born on November 28, 1931, in Rockport, son of Ruth Packard and William Arnold Bartlett.
As a young boy, one would find him playing in fields and streams, around the farm and getting into mischief with friends throughout the area. He spent a great deal of time with his grandmother, Bertha Bartlett. He told many stories of a childhood filled with exploration, freedom, and simplicity. He graduated from Rockport High School in 1950. He served four years in the U.S. Navy as a Machinist Mate First Class on the USS Power DD 839, from 1951 to 1955. He attended Northeastern University and graduated from Wentworth Institute, in Boston, with a degree in mechanical engineering.
He married his childhood neighbor and sweetheart, the former Betty Ann Lawton on June 12, 1955, who passed away February 2014. In 1963, he designed and built the family home, in Oakland, and it was there that he and Betty raised their four children. He was employed by Keyes Fibre, in Waterville, as a project mechanical engineer from 1961 to 1988. He took great but quiet gratification in his engineering designs, some of which are still being used today due to the fact they were so well engineered. His career allowed him the privilege to travel many places including Holland, Norway, Australia, Germany, France and all over the United States. Between his Navy and work travels, he visited over 31 countries. After his early retirement from Keyes Fibre, he co-founded Wrabacon, Inc., in Oakland, a company that is currently owned and managed by his son. He retired from Wrabacon, Inc. in 1996. For many years, he and his wife also owned and operated Bartlett Christmas Tree Farms, in several locations. This was a family effort and memories from those special times are ever present. He was also a member of the Rockport Masonic Lodge.
Bob was a jack of all trades, an avid hunter, a furniture maker creating something special for everyone in the family. He was an expert gardener competing with family and neighbors on whose tomato was the biggest. He enjoyed fishing with several special friends to whom he regaled many a story. He enjoyed reading and crossword puzzles. He was never one to sit idle; always on the move doing something productive. He took special pride in his ancestry, documenting a direct line to the Mayflower.
He was predeceased by his parents, sister, daughter and wife.
He is survived by three children, Marlene and Steven Grenier, of Albion, Jennifer and Roland Normandeau, of Oakland, and Robert Jr. and Cindi Bartlett, of Oakland; grandchildren, Katie and husband Cory Gilbert, Daniel and wife Bethanie Grenier, Hannah and husband Josh LaVerdiere, Alaina and husband Joseph Church, Rachel and husband Matt McLean, and Lucas Bartlett; great-grandchildren, Oliva, Sage, Isabel, Wyatt, Vera, Emersyn, step great-grandson, Keegan; his sister, Norma (Bartlett) Philbrook, of Owls Head; along with many nieces and nephews.
An online guestbook may be signed, and memories shared at www.familyfirstfuneralhomes.com
Arrangements are by Lawry Brothers-Wheeler Funeral & Cremation Care, 26 Church St., Oakland.
DORIS D. GARDNER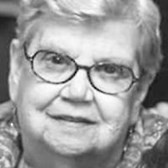 BENTON – Doris Diane Gardner, 86, passed away on Sunday, December 23, 2018. Doris was born on November 24, 1932, in Manchester, New Hamp­shire, the daughter of Napoleon and Helen Dupont Daigle.
She married Robert Gardner on November 23, 1950. They were married for 64 years.They had four children. Doris spent her life devoted to her husband, children and grandchildren. She stayed home to raise her children until she joined her husband at Waldo Shoe, in Belfast. From there, Doris and Robert bought Nancy's Dairy Bar, in Pittsfield, which they owned until 1990. At that time, they built the Benton Family Fun-Park, so they would have more time to spend with family. There were many days that you would find Doris either in the ice cream parlor scooping ice-cream with her granddaughters or riding bumper cars with her grandsons.
Doris loved being with her family. She would make sure that their bellies were full from feeding them in her house that was above the fun-park. She would sit near the open window and listen to her grandchildren and great-grandchildren playing on the golf course or riding the go-karts. Doris loved the holidays and spending time with "her girls" as she started her annual shopping weekend, that has become a family tradition.
Doris and her family were snowmobile enthusiast and you could always find them on the mountains, or racing in the fields with her children and grandchildren. They spent a vast amount of time riding the trails in Quebec with family and friends. She was also a French interpreter for her family on many occasions. She enjoyed shopping, relaxing, watching plays with her family, and most of all, date nights with Robert. She always made sure that there wasn't an empty chair at any holiday dinner, birthday party or just a get together.
Doris was predeceased by her husband, Robert Gardner; her parents, Napoleon and Helen; her brother, Raymond; her sister, Yvette (Daigle) Demers; and her son in-law, Dennis Moody.
Doris is survived by her brother, Paul Daigle; her son, Ernest; her daughters, Marilyn Coldwell and husband Dennis, Elaine Higgins and husband Wayne, and Janet Moody; 16 grandchildren; 25 great-grandchildren; and five great-great-grandchildren.
Arrangements are by Lawry Brothers Funeral & Cremation Care, 107 Main Street, Fairfield.
An online guestbook may be signed, and memories shared at www.familyfirstfuneralhomes.com
In lieu of flowers, donations may be made to American Breast Cancer Foundation, 10400 Little Patuxent Parkway Suite 480, Columbia, Maryland 21044.
CHRISTY CARON
AUGUSTA – Christy (Karen) Caron, 67, of Oakland, passed away on Tuesday, December 25, 2018, at MaineGeneral, in Augusta. She was born on August 18, 1951, in Linneus, to Earl D. Little and Opal J. (Little) Fletcher.
She was predeceased by her parents, step-father, Carl Fletcher; brother, Terry Little; and son, John S. Myron.
Christy was loved by so many. She was a truly special person with a big heart and fantastic sense of humor. She will be missed dearly.
Her survivors include her husband, Thomas M. Caron, of Oakland; her son and daughter-in-law, Tavis and Nikki Caron, of Oakland, daughter and son-in-law, Tammi and Kevin Galbraith, of Skowhegan; granddaughter, and her husband, Misty and Coby Couture, of Oakland, grandson, Cody Myron, of Oakland, grandson, Samuel Galbraith, of Skowhegan; great-grandson, Johnny Couture; sister and brother-in-law, Belinda and Ray Winn, of Gardiner, sister-in-law, Cheryl Dubois, of Waterville, sister-in-law and husband, Roxy, and Peter Ames; and many cousins, nieces, nephews, and friends.
Arrangements are under the care and direction of the Smart & Edwards Funeral Home, 183 Madison Ave., Skowhegan.
JAMES W. GRADY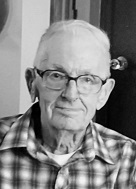 PALERMO – James W. Grady, 89, passed away on Thursday, December 27, 2018. He was born in Augusta on June 24, 1929, the son of Harry and Ruth Grady.
He graduated from Erskine Academy, in South China, where he participated in every sport offered. He married his high school sweetheart and absolute love of his life, Marie Bruso in 1950. They settled in Palermo, where he ran the family dairy farm, managed several blueberry fields, raised four children and arguably some of the best sweet corn in the state.
Around 1962, Jim started selling and repairing snowmobiles. He began with Polaris, and later moved to Motoski and Skidoo. He continued repairing snowmobiles into his early 80s. Jim could fix almost anything and loved tinkering.
Jim had a great love of the outdoors. He was a Maine Guide and enjoyed hunting and fishing with his family and friends. He was a member of the Sheepscot Fish and Game and Palermo Historical Society. He enjoyed many an adventure up North, attended every Erskine Academy ballgame he could, and was quite a talented roller-skater in his younger years.
Jim was predeceased by his parents, wife, grandson, Jeffrey James Grady, and granddaughter, Allison Grady.
He is survived by his children; Jeff and wife, Lauretta Grady, Eileen Grady, Bill and wife, Diana Grady, and Jason and wife, Kathey Grady; grandchildren Bobbie Jo and husband, Scott Evans, Shawna Grady, Andrew, Samuel, Loralie, and Levi Grady; great-grandchildren, Cole and James Evans, Jacob, Kay, and Clara Grady; great, great-grandchildren Ava and Anna Evans, and many other nieces, nephews, and cousins. A celebration of his life will be held on Saturday, January 5, 2019, at 1 p.m., at the Palermo Christian Church.
In lieu of flowers, those wishing may donate to the Erskine Academy Boosters Club. Please send checks to 309 Windsor Road, South China, ME, 04358.
Arrangements are under the care of Riposta Funeral Home Belfast, Me. Memories and condolences may be offered to the family at www.ripostafh.com
OTHERS DEPARTED
LINDA A. KNOWLES, 68, of Manchester, passed away on Wednesday, December 19, 2018, in Boston, following a short illness. Locally, she is survived by a nephew Bruce Salsbury and wife Julie, of Fairfield.
ANGELA BUKER, 73, of Waterville, passed away on Thursday, December 20, 2018, following a long fight with heart disease. Locally, she is survived by a two daughters, Tina King and husband Greg, of Clinton, and Tammy Harmon and her fiancé Hubert Clair, of South China; siblings Linda Fortin and husband Dick, of Oakland.
FORMER RESIDENT
JOHN J. BOLES, 97, of Scottsdale, Arizona, passed away on Friday, November 9, 2018, in Scottsdale. He was born in Waterville on June 3, 1921, the son of Thomas and Mary (Saad) Boles.
Responsible journalism is hard work!
It is also expensive!
If you enjoy reading The Town Line and the good news we bring you each week, would you consider a donation to help us continue the work we're doing?
The Town Line is a 501(c)(3) nonprofit private foundation, and all donations are tax deductible under the Internal Revenue Service code.
To help, please visit our online
donation page
or mail a check payable to
The Town Line, PO Box 89, South China, ME 04358
. Your contribution is appreciated!
https://townline.org/wp-content/uploads/2019/07/Town-Line-Website-banner-v3-1030x206.jpg
0
0
Website Editor
https://townline.org/wp-content/uploads/2019/07/Town-Line-Website-banner-v3-1030x206.jpg
Website Editor
2019-01-02 13:25:47
2019-01-02 16:13:30
Obituaries, Week of January 3, 2019