Obituaries, Week of January 31, 2019
ROBERT P. GRENIER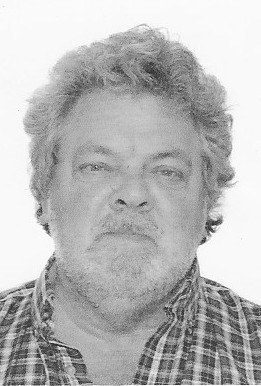 CLINTON – Robert P. Grenier, 77, of Clinton, passed away Monday, December 31, 2018, at Northern Lights Inland Hospital, in Waterville, after losing his four-year battle with lung cancer. He was born July 25, 1941, in Waterville, the son of Prosper and Delores (Burgess) Grenier.
He attended Waterville area schools. He married the former Linda Gagnon on July 13, 1963, and they had two sons, Kelly and Kerry. Robert would talk highly of his work at the poultry plant in Winslow where he worked for 16 years and of the poultry plant in Burnham. He then worked for C.F. Hathaway, in Waterville, alongside some of his brothers and sisters where he made many friends. Robert also worked with his nephew, Tim Poirier, doing electrical work which he extremely enjoyed.
In his younger years, he enjoyed bowling and was forever a hockey fan, especially the Boston Bruins. The latter of which, he passed on to his sons, grandsons, and great-grandson. Robert had a special relationship with his oldest grandson, Scott Grenier, and he enjoyed watching his grandsons play hockey.
Robert was predeceased by his parents Prosper and Delores, his brother Bernard, his sister Carmen Burns, his sister Debbie Sharp, and his first grandson, Scott Grenier.
Robert is survived by his wife of 55 years, Linda (Gagnon) Grenier, of Clinton; two sons, Kelly Grenier and wife Gloria, of Winslow, Kerry Grenier and wife Patricia, of Waterville; six grandsons, Devon Grenier and wife Jordan, of Belgrade, Jacob Grenier, of Augusta, Cameron, Benjamin, and Wyatt Grenier, all of Winslow, and Christian Grenier, of Waterville; six granddaughters, Emma, Lexi, Aimee, and Madison Grenier, all of Winslow, Brandi and Amanda Grenier, both of Waterville; three great-grandchildren, Alyson Grenier, of Searsmont, Jackson, and Prestley Grenier, both of Belgrade; 10 brothers, Reginald and wife Pauline, of Benton, Daniel and wife Barbara, of Winslow, Gerald "Jerry," of Arizona, Donald, of Jakcman, Dale and wife Diane, of Waterville, Kenneth, of Fairfield, Michael and wife Willie, of Albion, Roland and wife Angie, of Waterville, Ronald and wife Cindy, of Minnesotta, Ricky of Bath; four sisters, Joan Warren and husband Paul, of Smithfield, Sandra Reynolds and husband Paul, of Winslow, Shirley Poirier, of Winslow, Brenda Beals and husband Jeff, of Utah; brother-in-law, James Gagnon and wife Diane, of Augusta; numerous aunts, uncles, nieces, and nephews.
A Celebration of Life will be held Saturday, January 26, 2019 at 2 p.m., at Temple Academy, 60 West River Road, Waterville.
Arrangements were under the direction and care of Dan & Scott's Cremation & Funeral Service, 445 Waterville Road, Skowhegan, ME 04976.
RICHARD W. FINLEY
VASSALBORO – Richard W. Finley, 86, passed away on Sunday, January 13, 2019. Dick was born on August 8, 1932, the son of Fred and Dorothy (Davis) Finley.
He was educated in the school systems of Monson, graduating in 1950.
He served honorably in the U.S. Navy during the Korean War, and graduated from the University of Maine at Orono with a bachelor of science degree in forestry in 1958. While in college Dick married the former Nancy Ruth Osborne, from Guilford.
Following graduation, he worked for the U.S. Forest Service, in Virginia and West Virginia, attaining the rank of district ranger on the Gauley District of the MonongahelaNational Forest, in West Virginia. Mr. Finley returned to Maine in 1967 as a district forester for Scott Paper Company in their Greenville District. He stayed with Scott for the next 20 years, retiring as wood procurement and sales manager in 1986.
He was very active in Toastmasters International, serving as president of the Elm City Toastmasters, of Waterville, and Area Governor of the area that included Maine, New Hampshire, Vermont as well as New Brunswick, Nova Scotia and P.E.I., Canada. He ran for district office in 1979.
Dick and Nancy were avid snowmobilers in their later years, riding some 5,000 to 6,000 miles each year on trails in northern Maine and Canada.
Dick will be remembered as a person who always had time to assist family and friends. He was active in his community serving as Vassalboro Youth Baseball coach, Kennebec Valley Trail Riders as president, Winslow Wrestling Booster. Vassalboro Sanitary District Trustee, and many other community positions.
He was a talented gardener and sold hundreds of apples each year from his orchard in East Vassalboro.
Dick is survived by his wife of 61 years, and his son Michael, both of Vassalboro.
Memories and condolences may be shared with the family online at www.directcremationofmaine.com.
A celebration of Dick's life will be held by the family at a future date.
Donations may be made in Dick's memory to the Waterville Humane Society, 100 Webb Road, Waterville ME 04901.
LAURA D. HARDESTY
SOUTH CHINA – Laura D. Hardesty, 57, resident of South China, passed away Tuesday, January 15, 2019, at MaineGeneral, in Augusta. She was born August 14, 1961, in Augusta, to Lawrence Sr. and Mary Haskell.
She graduated from Erskine Academy and married her soulmate, Eric Hardesty.
Laura was a loving and devoted wife, mother, and grandmother. She loved any and all things family.
She was predeceased by her father, Lawrence Haskell Sr.; and her husband, Eric Hardesty.
She is survived by her daughter, Mandy Hardesty; her sons, Justin and Darrin Hardesty; four grandchildren, Colby Blay, Kyleigh, Connor and Kathryn Hardesty; her mother, Mary Haskell; four brothers, Lawrence Haskell Jr., Carl Haskell, Daniel and Lisa Haskell, Ronald and Terry Haskell, both from Palermo.
DORIS L. MORNEAU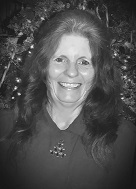 WINSLOW – Doris "Dot" L. Morneau, 64, passed away Sunday, January 20, 2019, at her home in Winslow. She was born May 28, 1954, in Portland, the daughter of Charles and Florence (Thurston) Hodgdon.
She was a substitute teacher and worked with many children, including those with special needs. She loved to read to them and share her knowledge. It gave her joy to be with them. To Dot, there were no strangers, just friends she had not yet met. She was a beautiful writer and poet and had many articles published. She always made Jesus a birthday cake on Christmas.
Dot was an animal lover and rescued any and all strays, especially chickens and cats that were in need; she truly was the patron St Francis of Assissi. Dot and Paul enjoyed many vacations to Las Vegas and the Grand Canyon.
She was predeceased by her parents, Charles and Florence Hodgdon; and brother, Chuck Hodgdon.
She is survived by her husband of 46 years, Paul Morneau Sr.; son, Paul "PJ" Morneau, Jr. and wife Pam and children; Jazymne and JP (Paul Jr. told his mom every night before she went to bed that he loved her); daughter, Jennifer Greene and husband Tim and son, Garrett; son, Christopher Morneau who was Dot's best friend (they had a special bond that gave them each such peace and comfort, they were each other's rock), three great-grandchildren, Aubrey, Olivia and Cameron; special sister, Susan Pomeroy; and Anne Hodgdon.
At Dot's request, there will be no visitation hours or funeral service. A private graveside service will be held in the spring at the convenience of the family.
Arrangements under the direction and care of Dan & Scott's Cremation & Funeral Service, 445 Waterville Road, Skowhegan ME 04976.
In lieu of flowers, donations may be made in Dot's memory to the Humane Society Waterville Area, 100 Webb Road, Waterville ME 04901. Donations do not have to be in monetary value as she wouldn't want anyone to be in hardship. Instead, smile, think of her and donate food, a toy or bed. Anything that would bring joy to an animal would also bring joy to Dot.
FRANK D. MEGILL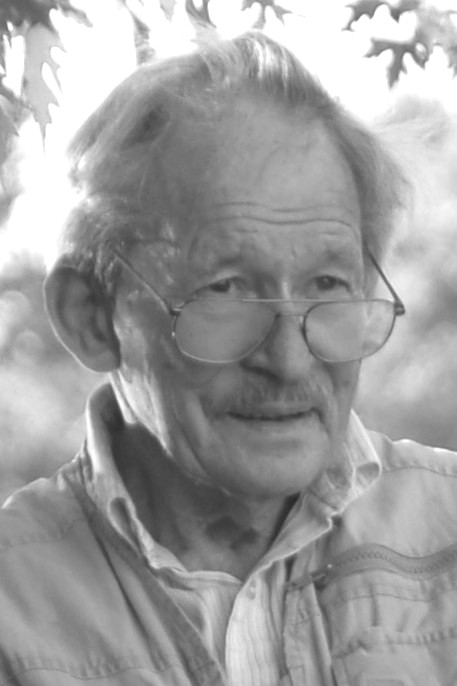 BELGRADE LAKES – Frank D. Megill, 90, passed away Tuesday, January 22, 2019, at MaineGeneral Rehabilitation and Long Term Care at Glenridge. He was born February 12, 1928, in Belgrade Lakes, the son of Warren and Gladys Megill. He was a lifelong resident.
He graduated from Belgrade High School in 1946. He was a veteran who proudly served his country in the United States Army.
He was employed as the manager of Rome Farms in 1953, worked as a self-employed carpenter/builder for many years, and worked for the Department of Defense, Veteran and Emergency Management at Camp Keyes, in Augusta, where he retired in 1996.
In his early years he volunteered for the Belgrade Lakes Association and the Fire Department. Frank was a member of the Grand Masons of Maine Lodge #99 for 65 years. He enjoyed hunting, fishing trips to the mountains, various outdoor activities, nature, gardening and family gatherings.
He is survived by his wife of 62 years, Beverly; three daughters, Debbie and husband Bill, Judith and husband James, Terri and husband Bill; brother Ernest Johnson; grandchildren, Justin, Mackenzie and Aisling.
He was predeceased by his father, Warren Megill, mother, Gladys Johnson; brother, Edwin Megill; granddaughter, Molly.
A memorial service will be held at a later date at the convenience of the family.
In lieu of flowers, memorial donations may be made to the Belgrade Historical Society. Belgrade Historical Society, PO Box 36A, Belgrade, ME 04917.
Arrangements were under the direction and care of Dan & Scott's Cremation & Funeral Service, 445 Waterville Road, Skowhegan, ME 04976.
LINDA J. FORTIN
OAKLAND – Linda Jean (Willette) Fortin, 69, of Oakland passed away on Friday, January 25, 2019, following a long two-year battle with cancer. Linda was born in Waterville, on October 20, 1949, the daughter of Eugene and Odile (Levesque) Willette.
Linda's impeccable work ethic and constantly caring for others began at The Hathaway Company, in Waterville, where she worked with many of her sisters and sisters-in-law. She once said that going to the Hathaway was more like a get-together rather than work. While at Hathaway she also worked at The Great American Deli, in Waterville, where she helped to cook and clean. Her family would often be at Mount St. Joseph in Waterville where she cared and cooked for many retired Priests in what is call the Priests Annex of Mount St. Joseph. She prepared elaborate home cooked meals for them and cared for them all as if she were their own mother. They would often become very upset when Linda took a day off as no one else could prepare their meals as she did. She retired from The Mount in November 2015. She was diagnosed with cancer in January of 2016.
Linda's favorites in life, besides her family and friends, were her miniature poodle Ben, lobster, Chinese food and Christmas sugar cookies. She enjoyed painting various ceramic statues and Christmas creations for all her children and grandchildren. She loved her road trips to various parts of New England with her friends and family and her special mall and county trips with her girlfriends. She watched her grandchildren in their various sporting and dance activities. She always spoke her mind and would do anything for anyone in need and even in her last moments she was making sure that her husband would be cared for.
She was predeceased by her son, James Allen McDonald; her parents, Eugene and Odile Willette; her brothers, Eugene, Stanley, Herman and James Willette; and her sisters, Joyce Beaudoin, Gloria Vigue, and Phyllis Munster.
She is survived by her husband, Richard Fortin, of Oakland; her daughter, Melissa Fenwick and her husband, Todd, of Sidney; her son, Dennis McDonald and his wife, Traci, of Fairfield, her son, Michael McDonald, of Fairfield; her sister, Cynthia Willette Gandee and her husband, Wesley, of Texas; her brother, Roger Willette and his wife, Jennifer, of Connecticut; her brother-in-law, Alfred Vigue, of Waterville; and many nieces and nephews.
Her precious gifts were her five grandchildren, Devin McDonald, Mitchell McDonald, Renee McDonald, Wyatt Fenwick and Mason McDonald.
A celebration of life will be held on March 2, at 2 p.m. at the Trafton Rd Event Center in Waterville. Graveside burial will be held in the spring.
An online guestbook may be signed and memories shared at www.familyfirstfuneralhomes.com.
Arrangements are under the direction of Lawry Brothers-Wheeler Funeral & Cremation Care, 26 Church Street, Oakland.
OTHERS DEPARTED
PATRICIA A. BLETHEN, 84, of Augusta, passed away on Thursday, January 3, 2019, at MaineGeneral Medical Center, in Augusta. Locally, she is survived by a daughter, Deborah Champagne, of Vassalboro, and a son, Bradley Nixon and wife Wanda, of Windsor.
SHANNON P. CONDON, 47, of Washington, passed away unexpectedly on Wednesday, January 9, 2019, at his home. Locally, he is survived by sisters Arlene A. Condon, of Washington, and Jamie Condon and companion Ed Light, of Windsor.
JUDITH W. NICHOLS, 81, of Pittston, passed away on Friday, January 11, 2019, at The Lamp Alzheimer's Residential Care, in Lisbon. Locally, she is survived by a son, Jeffrey, of Windsor.
VICTOR J. BOLDUC JR., 82, of Gardiner, passed away on Wednesday, January 16, 2019, at Marshwood Center, in Lewiston, following a long illness. Locally, he is survived by a son, David Bolduc and significant other LouAnn Davis, of Palermo, and grandchildren Michael Bolduc, of China, and Michelle Bolduc and fiancé Nicholas Bissell, of Palermo.
MARY A. POULIN, 92, of Waterville, passed away on Saturday, January 19, 2019, from complications of pneumonia, at MaineGeneral Medical Center, in Augusta. Locally, she is survived by her children, James Poulin and wife Diane, of Winslow, Patricia Gorman and husband Gary, of Oakland, and John Poulin, of Waterville.
Responsible journalism is hard work!
It is also expensive!
If you enjoy reading The Town Line and the good news we bring you each week, would you consider a donation to help us continue the work we're doing?
The Town Line is a 501(c)(3) nonprofit private foundation, and all donations are tax deductible under the Internal Revenue Service code.
To help, please visit our online
donation page
or mail a check payable to
The Town Line, PO Box 89, South China, ME 04358
. Your contribution is appreciated!
https://townline.org/wp-content/uploads/2019/07/Town-Line-Website-banner-v3-1030x206.jpg
0
0
Website Editor
https://townline.org/wp-content/uploads/2019/07/Town-Line-Website-banner-v3-1030x206.jpg
Website Editor
2019-01-30 13:08:36
2019-01-30 13:08:36
Obituaries, Week of January 31, 2019