Obituaries, Week of November 17, 2016
FLORENCE N. HARTLEY
WHITEFIELD––Florence N. Hartley, 96, of the Devine Road, died Saturday, October 29, 2016, at the home of her daughter in Whitefield, following an extended illness. She was born in Presque Isle on April 15, 1920, the daughter of Vinal Shaw and Jaska (Palmer) Shaw.
Mrs. Hartley was a graduate of Skowhegan High School.
Prior to her retirement in 1990, she was employed by the City of Augusta School Department as director of the school lunch program.
She was predeceased by her husband, Ransom W. Hartley in 1977; and a daughter, Lois M. Frost in December, 2015.
Surviving is a daughter Sandra Picard and husband Charles, of Whitefield; a brother, Sewall Shaw, of Perth, New Brunswick, Canada; three grandchildren, Stacie O'Brien, of Augusta, Thomas Picard, of Augusta, and Toni Picard, of Whitefield; five great-grandchildren; and three great-great-grandchildren.
Condolences, photos and stories may be shared at www.plummerfh.com.
ANDIS I. BUSMANIS
SOUTH CHINA––Andis Ivars Busmanis, 57, of South China, passed away on Thursday, November 3, 2016, due to cancer. Andis was born in Boston, Massachusetts, to Viesturs and Dzirkstite Busmanis, on August 1, 1959.
Andis went to Norton High School, in Norton, Massachusetts and to Unity College, in Unity, where he earned an associate's degree.
He married Karla Vittands on October 6, 1984. Andis was a master carpenter and loved working with the crew at BRI, in Brunswick.
Andis was known for his contagious smile, his affinity for quoting movies, and the twinkle in his eye. An avid outdoorsman, Andis loved to fish, hunt, golf, and work on his family's land. His favorite thing to do by far was to spend time with his family. Andis will be remembered and missed for his Sunday morning breakfasts, for playing hide and seek with his grandchildren no matter how tired he was, and for his willingness to build anything for anyone (no matter how long it took).
Andis was an amazing father and grandfather, a loving husband, and a loyal friend.
Andis was predeceased by his parents, "Blondie" and "Zita."
He is survived by his wife, Karla; his children, Larisa, Nikki and Zack; his sons-in-law, Jesse and Adam; grandchildren, Abigail, Sadie and Myla; in-laws, Gunta and Jake; sister, Balba; brother-in-law, Gundars; and cousins, Paul, Jimmy and Wayne.
Memorial contributions can be made to Andis' memorial bench at www.gofundme.com/busmanisbench.
JOAN T. KANE
FAIRFIELD––Joan Thelma Kane, 82, of Fairfield, passed away peacefully on Saturday, November 5, 2016, at the Lakewood Continuing Care Center in Waterville. Joan was born on June 4, 1934, to Raymond and Thelma Poulin.
She was raised in Fairfield and attended Lawrence High School where she enjoyed playing in the high school band.
Joan adored her father Raymond for the short time they had together before he passed away when she was a mere nine years old. Joan attended the Holy Ghost Hospital and School of Nursing in Cambridge, Massachusetts, where she completed her LPN nursing degree. Nursing was her lifelong passion, she was an LPN for 35 years, Joan was well known for her loving and attentive care in nursing and for always giving her heart and soul to her patients.
She had a love for dancing and was an active member in the singles clubs. Joan enjoyed gardening, and nature to its fullest. Joan was most fond of trips to the beaches with her family. She loved driving her little red car around town with her little dogs. Life was but an adventure.
She married Ronald Tibbetts and together they had five children.
Joan was predeceased by her granddaughter, Kayla Fletcher; her father Raymond Poulin; her mother Thelma Lane and stepfather Harry Lane; Irene King whom she considered a mother; Lorraine Lessard whom she considered a sister; Beverly Gagne whom she also considered a sister.
Joan is survived by her son Anthony Tibbetts and wife Sandra; daughters, Tina Fletcher and husband Scott, Judy Hall and husband Michael, Lisa Scully and husband Jim, and Lori Meredith; grandchildren, Dominic Tibbetts and partner Laura St. Peter, Stephanie Joyce and husband Terry, Melissa Fletcher and husband Steven Beaulieu, Jessica Ireland and Josh Bragdon, Joy Owens and husband Jevon, Joseph Church and wife Alaina, and Megan MacFarland, Steven and Caitlyn Meredith, and Mercedes Fountain; great-grandchildren, Vincent, Noah, Riley, Mason, Colton, Piper, Nolan, Gabriella, Keegan, and Gavin. Joyce Hachey and Nancy Smith who are dear cousins and have always been close to Joan and were considered her sisters throughout her life, and her sister Rae Philbrick.
An online guestbook may be signed and condolences expressed to the family at www.gallantfh.com.
Memorial donations may be made in Joan's name to the Waterville Humane Society, or to the Lewy Body Dementia Association, 912 Killian Hill Road S.W., Lilburn, GA 30047.
SHEILA A. BUTLER
OAKLAND––Sheila A. Butler, 62, passed away on Saturday, November 5, 2016, at MaineGeneral Hospital, in Augusta. She was born on March 5, 1944, in Waterville to Roland and Madeline (Burgess) Butler.
Her family moved to Oakland when she was a child and Oakland became her full-time residency. Sheila was educated in the Messalonskee School District and graduated in 1962 from what was then Williams High School.
Sheila was employed by Maingas (now Suburban Propane). in Waterville and Fairfield, for 43 years then retired in 2009 to care for her mother.
Sheila enjoyed bowling, playing golf with family and friends, skiing at Saddleback and Sugarloaf, she was an avid reader and loved a good book anytime. She also enjoyed going on bus trips with her mother and friends. Sheila went on several cruises to the Caribbean and a wonderful trip to Alaska. Every summer she so looked forward and enjoyed her weekly stay on the ocean at Pine Point in Maine. Sheila, along with friends and family made this annual stay at the coast for about 45 years.
Sheila was predeceased by her parents Roland Butler and Madeline Stubbert; her stepfather Charles Stubbert, Sr., and several aunts and uncles.
Sheila is survived by her aunt Beverly Barrett; her cousins Deborah and Rick Wentworth, Gail and Dick Kenney, and several other cousins and their families.
An online guestbook may be signed and memories shared at: www.lawrybrothers.com.
Memorial donations may be made to the Pine Tree Camp, Client Activities. Memo on check to read In Memory of Sheila Butler, Pine Tree Camp, 114 Pine Tree Rd., Rome ME 04963.
CARROLL A. WALDRON
VASSALBORO ––Carroll A. Waldron, 78, died Tuesday, November 8, 2016, at the Alfond Center for Health, in Augusta. He was born in Vassalboro, May 24, 1938, the son of Warren and Margaret (Clements) Waldron.
Carroll was a graduate of Erskine Academy. He was an over-the-road truck driver.
Mr. Waldron was predeceased by his parents; brothers, Maynard M. and Vernon F. Waldron; sister Annabelle Cunningham; grandson, Caleb T. Waldron; and son-in-law, Earle E. "Joe" Pierce.
He is survived by his long-time companion, Linda Cunningham; sons, Douglas G. Waldron and companion, Kellie Foye, of Sidney, Craig A. Waldron and companion, Tiffany Norton, of Jefferson, and William Waldron and wife, Mandi, of Vassalboro; daughters, LaVonne Pierce, of The Forks, Karyn Curr and husband, Danny, of Chester, Idaho, and Loreen Efft and husband, Peter, of Isabella, Missouri ; sister, Virginia Gallant; Linda's children, Darren Cunningham and wife, Debbie, of Winthrop, Julie Brown, of Middletown, Pennsylvania, Timothy Cunningham and wife, Jennifer, of Winthrop and Matt Cunningham and wife, Angie, of South China; 22 grandchildren; 19 great-grandchildren; as well as several nieces and nephews.
Relatives and friends are invited to a pot-luck celebration of Carroll's life at the North Augusta Trail Blazers Club House, Sunday, November 20, 2016, from 1–4 p.m. Burial will take place in the spring.
Memories, condolences, photos, and videos may be shared with the family on the obituary page of our website at www.khrfuneralhomes.com.
Memorial donations may be made to: The Harold Alfond Center for Cancer Care, MaineGeneral Office of Philanthropy, P.O. Box 828, Waterville ME 04903.
MASIE KNOWLES
NORTH VASSALBORO – Masie Knowles, 16, aka Charlie, Charles Knowles and Charlie Maze, made the decision to give up the struggle of living this life.
His struggle with mental illness got the better of him. Faced with bipolar disorder, schizophrenia, borderline personality disorder, gender identity and just being a teenager, Charles had an incredibly difficult "hand to play."
Charles was born on December 9, 1999, in Waterville, the daughter and son of Michelle (McQuillan) and Douglas Knowles. He was educated in local schools and was currently a student at Winslow High School. Although Maze often had great difficulty attending school, he was a bright and productive student when he was there, enjoying especially art, and bringing humor and kindness with him. He also enjoyed anime. He thought of becoming a social and political activist for LGBT children.
For those who knew Charles he was supportive and would help those in need. He was sincere in his acceptance of others. The eyeglass frames changed as often as the hair color, and musical tastes were eclectic ranging from Queen to Skrillix to The Beatles.
He was predeceased by his grandmother Evelyn Knowles.
He is survived by his mother Michelle Knowles, of North Vassalboro, and his father Douglas Knowles, of Skowhegan; his two brothers, David and Drew Tardif; his grandparents, John and Shirley McQuillan, and Thomas Knowles; as well as a circle of friends whom he cared for and cherished as best as he could.
Please visit www.veilleuxfuneralhome.com to view a video collage of Charles' life and to share condolences, memories and tributes with his family.
Memorial donations may be made in Charles memory to: Autism Society of Maine, 72B Main St., Winthrop ME 04364 or :NAMI Maine, 1 Bangor St., Augusta ME 04330-4701.
ALBERTINE VIOLETTE
OAKLAND – Albertine M. Violette, 93, of Oakland, died at Mount St. Joseph, in Waterville, on Monday, October 31, 2016. She was born in Waterville on October 3, 1923, the daughter of Abbie (Gurney) and Walter Dunton.
She was educated in local schools and graduated from Waterville High School.
She worked at C. F. Hathaway Shirt Factory, in Waterville, for over 40 years, retiring as an inspector. She was a talented craftsman who enjoyed needlepoint, with many of her pieces given as gifts to her family, which have become cherished heirlooms.
Al was a member of Notre Dame Catholic Church (Corpus Christi Parish), in Waterville. In 1975 she married Harvey Violette, and in so doing, received a ready-made family that brought great joy and happiness to her life.
Al loved any social event involving the family. She also had a love of dolls without being a collector. In retirement she enjoyed winters in Florida and spending Saturday nights with "The Gang" playing cards, and Sunday drives.
Al was a woman with a big heart as could be seen in her visits to shut-ins as well as helping them in any way they needed. During her time at Mount St. Joseph, she became an avid Beano player and became known for her collection of charms, or "jujus," as players refer to them.
Al is survived by her husband of 41 years, Harvey Violette, of Oakland; stepchildren, Don Violette and wife Jane, of Waterville, Sandy Violette and husband David, of Winslow, and Patsy Veneziano and fiancé John Pickett, of Winslow; 12 grandchildren; 20 great-grandchildren; nephew Ronald Dunton and wife Donna, of Bangor; and nieces Darlene Dunton-Benedict and husband Matthew Benedict, of Maryland, and Sheila Allen, of Waterville.
She was predeceased by her first husband Romeo Bolduc; stepson Larry Violette, and two brothers, Alfred Dunton and Herbert Dunton.
You may share condolences, memories and tribute with her family at www.veilleuxfuneralhome.com.
Memorial donations may be made to Humane Society Waterville Area, 100 Webb Rd., Waterville, ME 04901, or American Cancer Society, NE Division, 1 Bowdoin Mill Island, Suitye 300, Topsham, ME 04086.
PETER L. MUZEROLLE
WINSLOW – Peter Leon Muzerolle, 87, passed away Sunday, November 13, 2106, at Lakewood Nursing Home, in Waterville. He was born April 26, 1929, in Waterville, the son of Arthur Sr. and Lottie (Berard) Muzerolle.
He was educated in the schools of Waterville and graduated from Waterville High School in 1967. On August 17, 1985, he married Dorothy B. Blakney Bolduc at Seton Hospital Chapel, in Waterville. He was a veteran who served in the U.S. Navy until his honorable discharge in 1946. Peter and brother, Richard, owned and operated Muzzey's Auto Body Shop, on Kennedy Memorial Drive, in Waterville, for eight years. He worked for Maine Central Railroad for 20 years before retiring early due to an injury to his back.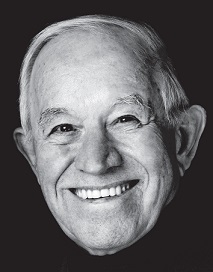 Peter was a member of the Benevolent and Protective Order of Elks Lodge #5, Waterville Elks, and Centerpoint Community Church, in Waterville. He enjoyed hunting, fishing, 4-wheeling, boating, bowling, camping, dancing, and playing cards.
He is survived by his wife of 31 years, Dorothy B. Muzerolle, of Winslow; two sons, Edward Muzerolle and wife Diane, of Sidney, Robert Muzerolle, of Boothbay Harbor; four daughters, Leah Romano, of Waterville, Kathleen Johnson and husband Gary, of Fairfield, Anna Gretta and husband Brian, of Orr's Island, Lisa Muzerolle, of Portland; three step-sons, Scott Bolduc and wife Lauren, of Rome, Michael Bolduc, of China, Chris Bolduc and wife Sue, of Waterville; three step-daughters, Cheryl Wade, of Winslow, Cindy Jacques and husband David, of Winslow, Lori Dumont and husband Michael, of Vassalboro; six grandchildren; 21 step-grandchildren; four great-grandchildren; 27 step-great-grandchildren; many nephews and cousins.
He was predeceased by brothers, Richard, Arthur, Francis, and Morris; sisters, Martha DeRaps, and Marjorie Lemlen.
Memorial donations may be made to Lakewood Nursing Home, Activities Fund, 220 Kennedy Memorial Drive, Waterville, Maine 04901.
Arrangements under the direction and care of Dan & Scott's Cremation & Funeral Service, 445 Waterville Road, Skowhegan, Maine 04976.
OTHERS DEPARTED
JOHN E. BRETON, 64, of West Gardiner, passed away on Wednesday, November 2, 2016. Locally, he is survived by Art Breton and April, of Whitefield.
MICHAEL O. GURNEY, 94, of Portsmouth, New Hampshire, passed away on Tuesday, November 8, 2016. Locally, he is survived by sisters Emerline Bartley, and Earline McGoff and husband Stanley, all of Shawmut, and Christine Beaulieu, of Fairfield.
SHIRLEY A. BESSEY, 85, of Waterville, passed away on Tuesday, November 8, 2016, in Madison. Locally, she is survived by a daughter Barbara Morin and husband Paul, of Oakland.
Responsible journalism is hard work!
It is also expensive!
If you enjoy reading The Town Line and the good news we bring you each week, would you consider a donation to help us continue the work we're doing?
The Town Line is a 501(c)(3) nonprofit private foundation, and all donations are tax deductible under the Internal Revenue Service code.
To help, please visit our online
donation page
or mail a check payable to
The Town Line, PO Box 89, South China, ME 04358
. Your contribution is appreciated!
https://townline.org/wp-content/uploads/2016/06/TownLineBanner.jpg
0
0
Website Editor
https://townline.org/wp-content/uploads/2016/06/TownLineBanner.jpg
Website Editor
2016-11-17 16:55:09
2016-11-17 16:55:09
Obituaries, Week of November 17, 2016