HORACE M. CRAWFORD SR.
ALBION – Horace Maynard Crawford Sr. (Jughead), 82, passed away unexpectedly on Saturday, October 20, 2018. He was born on June 3, 1936, the son of Edgar Crawford and Ruby Parkhurst Crawford.
He grew up on the family farm in Albion.
He met Katherine Stevens, of Belgrade, they married September 7, 1953. and were happily married for 28 years, until her death in 1981.
Jughead enjoyed driving truck for Blue Rock industries for 37 years until his retirement. He enjoyed spending his time tinkering on cars, loved to go dancing and spending time with his family. After retirement he made trips to the casinos in Maine. For 25 years he was the chief of parking at the East Benton Fiddlers Convention.
He was predeceased by his parents, Edgar and Ruby Crawford; wife, Katherine, and brother, Curtis.
He is survived by daughter, Deborah and Ed Prosienski, of Florida, son, Horace Crawford Jr. and Virginia, of Albion; grandchildren, John Daly, of Brunswick, Lance Day, of Massachusetts, Melissa and Rodney-Smart, of Benton, Horace T. Crawford and financé Michelle Kramer, of Waterville; great-grandchildren, Dakota Crawford, Cameron Daly, Rodney Smart II, and Thomas Crawford; sisters, Elizabeth and Billy Fletcher, and Priscilla Bailey, and companion, Mirna Pomerelia.
Per Horace's request, there are no visiting hours or funeral.
JOHN M FOSTER SR.
VASSALBORO – John M. Foster, Sr., 76, of Vassalboro died Tuesday, October 23, 2018, at his home. He was born in Augusta, April 11, 1942, the son of Albert Burleigh, Sr. and Eva (Merrill) Foster.
He became a truck driver at an early age and worked both short and long haul. In his spare time, he enjoyed boating on his cabin cruiser. He did some drag racing as a young man and loved his dogs. John was known as a loving, dedicated husband, father and jokester with a heart of gold and was a great provider and caretaker for his family.
Mr. Foster was predeceased by his wife, Winifred Foster; his daughters, Paula Norton and Eva Foster; his brother, Albert B. Foster, Jr. and a sister, Priscilla Beaulieu.
He is survived by his sons, Darrell Foster and his wife, Dawn, of Augusta and John M. Foster, Jr., of New York; his daughter, Tara Ann Foster, of New York; his sister, Barbara Sprague, of Sidney; his long-time companion, Sandy Esancy; his grandchildren, Larry Porter, Jennifer Glenn, Vincent Foster and Amethyst Foster; his great-grandchildren,Evan and Annabelle Foster; his ten step-grandchildren; as well as many nieces, nephews and cousins.
Arrangements are in the care of Knowlton and Hewins Funeral Home, One Church Street, Augusta.
Memories, condolences, photos and videos may be shared with the family on the obituary page of our website at www.familyfirstfuneralhomes.com.
FORD N. POWELL
WHITEFIELD – Ford Nelson Powell, 76, of Whitefield, died Tuesday, October 23, 2018. He was born April 25, 1942.
He loved spending time with and helping friends. He loved his parents, Carl Milliken and Dorothy Marston Powell, of Washington. He loved his career work in Human Services, where he accomplished much.
Ford's ability to envision started early and continued throughout his career. He initiated and developed programs Maine did not have. In 1972 he set up the Food Stamp Program for Maine, as its first manager. In 1979 he implemented Maine's Medicaid Program as its first director. In 1985 he developed Maine's Third Party Liability Program, recovery that earned recognition as the top national program for seven yearss running, bringing the national conference to Maine by regaining $16 million in misspent Medicaid funds and cost-avoiding $30 million annually. He consulted privately after retiring.
Ford grew up on Stickney coroner, in Washington, without inside plumbing and with food and family insecurity. He found that running fast and being quick were critical defenses in facing neighborhood bullies. Washington's Walker Scholarship funded his study at UMO. Raking and hauling wild blueberries, DOT road and bridge work, Farmingdale recreation supervisor, unsuccessful mechanical work with his father, and Donnelley Publishing, in Connecticut, provided early life exposure.
Retirement meant Ford could putter––drive tractor, fell trees for firewood, build encircling stone walls, act as a "road commissioner" on his mile-long driveway, and enjoy pool, poker. and travel with family and old friends: Mike, John, Jim, and Andy,
Perhaps his early life experiences made him the generous person who opened his home to many in need––Crystal, Donnie, Aunt Gladys, Sharon and Haley, Cathy, and his parents. Although his dream of playing for the Red Sox didn't materialize, Ford, and pals, Dick Turner and Jim Tukey, instilled competitive drive in many Augusta Babe Ruth baseball players over many seasons.
Surviving are his wife of 46 years, Judy; and sisters Dale Brann and husband Doug and Wendy Carr, all of Washington, and Beth Dumas and husband Philip, of Davenport, Florida; nephews, niece and extended family.
Arrangements are in the care of Staples Funeral Home and Cremation Care, 53 Brunswick Avenue, Gardiner.
LAWRENCE A. DRAKE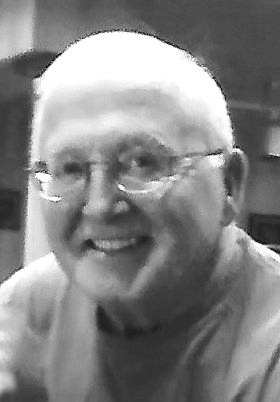 BENTON – Lawrence Aubrey Drake, 76, passed away on Monday, October 29, 2018. He was born on April 28, 1942, in Fort Kent.
Lawrence was one of 20 children born to Stanley E. and Eunice (Hatt) Drake. He graduated from Fort Kent Community High School and then attended New Brunswick Bible Institute, Victoria, New Brunswick, Canada, where he met his wife of 55 years, the former Sharon Manson.
Jobs were scarce in the early '60s, but, he managed to get employment at W.T. Grant, in Connecticut, selling and installing above ground pools. He later sold life insurance. Back in Maine, he worked at Maine Central Railroad as a blacksmith's helper. When the railroad eliminated his job, he went to work doing deliveries for Little Debbie and Arnold Bread. He also made appliance deliveries for Sears. Upon retirement, he had more time to devote to church ministries at Clinton Baptist Church. Lawrence loved his church family, teaching Sunday school, singing in the choir, ushering, and always helping where he could.
He loved the outdoors, especially the glories of Aroostook County where he was born and raised. Hunting and fishing with his sons and grandsons always filled him with so much pride and joy.
Lawrence is survived by his wife, Sharon (Manson) Drake; sons, James and wife Tami, Jordan and wife Denise; daughter, Jillene Graves and husband Daren; four brothers, five sisters and their spouses; many grandchildren, great grandchildren, nieces, nephews.
He was predeceased by his parents, Stanley and Eunice Drake; his eldest daughter, Julie Drake Cobb; two of his six brothers; and eight of his 13 sisters.
A memorial service will be held Saturday, November 17, 2018, at 1 p.m., followed by a potluck luncheon at the Clinton Baptist Church, 10 Spring Street, Clinton.
In lieu of flowers, donations may be made in Lawrence's memory to Clinton Baptist Church, Van Ministries, P.O. Box 1, Clinton, Me. 04927.
Arrangements under the direction and care of Dan & Scott's Cremation & Funeral Service, 445 Waterville Road, Skowhegan, ME 04976.
LLOYD A. YORK JR.
OAKLAND – On Tuesday, October 23, 2018, Lloyd Allen York, Jr., 49, passed away unexpectedly in his home. Lloyd was born on December 12, 1968, in Waterville, to Lloyd York, Sr. and Pamela Chartrand.
He married Lisa York (Cyr), on September 25, 1999. He had three daughters, Rebekah Cyr, Sonya Webb (Cyr), and Alexis York.
His naturally caring and giving nature made him an excellent listener and an amazing friend to everyone who knew him. He was an exceptional husband and father and a proud grandfather. He loved going to NASCAR races with friends, was an avid New York Giants fan, and avid coin collector, as well as an animal lover.
He was predeceased by his father Lloyd York, Sr. and four uncles.
He is survived by his wife, Lisa York; mother, Pamela Chartrand; grandmother, Laura Stevens; sister, Julie York; stepmother, Brenda York; three daughters; two grandchildren; many aunts, uncles, and cousins.
A celebration of life will be held at a later
date.
In lieu of flowers and to honor Lloyd's love of all animals, donations may be made to the Humane Society Waterville Area.
DAVID S. JACKSON JR.
SOUTH CHINA – David Stanley Jackson Jr., 49, passed away unexpectedly Friday, October 26, 2018, doing what he loved the most, helping his family. David was born to Marjorie and David Jackson Sr., in Augusta, on June 13, 1969.
David could always be counted on when you needed help with a fixer upper, a DJ for your special event, creating a website, or fixing your computer. This was true of his character regardless of whether you could pay for the work or not.
David was a graduate of Gardiner Area High School, class of 1987. While a student, he enjoyed singing in chorus and was the president of the Audio Visual Club for four years. In those younger years, he also enjoyed spending time with his grandparents at their camp on Rangeley Lake.
David always had a passion for playing good music. In the 1980s, he began his own successful DJ-ing business, DJ Productions, and right up to the time of his death David was still doing gigs, as well as providing sound and lighting equipment for local live bands. David worked for several different companies over the years but was the happiest when he worked for himself. He studied for many years and became a communications expert, and an expert in graphic arts and desktop publishing. He was an Adobe Illustrator Teacher and enjoyed mastering all of the Adobe Products. David made anything from flyers for mailings, restaurant menus, place-mats, commercials, and signs. He enjoyed building and working on his and his sister's house.
He loved following in his father's footsteps installing plumbing and heating and electrical systems. He was a member of the Sons of the American Legion. He loved to cook and spending time with family. He was also an avid lover of animals.
David is survived by his partner, Shad Harris; his father David Jackson, Sr., of Vassalboro; his mother Marge Chaplin and husband Merle, of Augusta; two sisters, Kim St. Amand and husband Rick, of Vassalboro, and their children Benjamin and Timothy Farnsworth, Sharon Jackson-Jasper and wife Tina and their children, Elatia Gregoire, Ceejai Easler, and Keloun Mann; his only brother, Todd Jackson, of Augusta, and his two children, Joshua Folsom and Raylee Jackson.
There will be no public funeral, however a Celebration of Life will be announced for a later date.
Arrangements are under the care of Staples Funeral and Cremation Services, 53 Brunswick Avenue, Gardiner.
Condolences, memories and photos may be shared with the family on the obituary page of the Staples Funeral Home website: familyfirstfuneralhomes.com.
In lieu of flowers, donations may be made toward cremation expenses to: Sharon Jackson-Jasper, P.O. Box 163, East Winthrop ME 04343.
OTHERS DEPARTED
BEVERLY A. PREBLE, 78, of Waterville, passed away on Friday, October 5, 2018, at Lakewood Continuing Care Center, in Waterville. Locally, she is survived by a son, Brett Hoskins and wife Kelley, of Vassalboro, and a daughter, Penny Bard and husband David, of Oakland.
KENNETH E. WILLIAMSON, 70, of Fort Pierce, Florida, passed away on Monday, October 8, 2018, following a unexpected illness. Locally, he is survived by daughters Wendy Lee and husband Wayne, of China, and Laurie Roeske and husband Donald, of Clinton; sisters Della Foss and Shiela Bourget, of Clinton, Rose Jenness, of Vassalboro, and Sylvia Glidden, of Waterville.
HELEN B. FURROW, 97, of Sidney, passed away on Monday, October 8, 2018. Locally, she is survived by grandchildren Dan Parsons and wife Bonnie of Unity Plantation, Ronnie Furrow and partner Lisa Keay, of South China, Wendy Furrow Cross and husband Peter, of Sidney, and Theresa Parsons, of Unity.
CECIL R. PORTER, 86, formerly of Brooks, passed away on Tuesday, October 16, 2018, at a Waterville hospital. Locally, he is survived by his children Vicki Rogers and husband Scott, of Unity, and Eric Pofrter and wife Jan, of Oakland.
AVERILL P. McDONALD, 95, of Randolph, passed away on Wednesday, October 24, 2018, at Avita, of Brunswick. Locally, she is survived by a niece, Marj Morisette, of Vassalboro.
MICHA P. TAYLOR, 41, formerly of China Village, passed away on Wednesday, October 24, 2018, in Auburn. A celebration of life will be held on Sat., November 17, at 11 a.m., at the China Baptist Church, in China Village.
HARRY W. DIXON JR., 95, of Skowhegan, passed away on Sunday, October 28, 2018, at the Cedar Ridge Nursing Home, in Skowhegan. Locally, he is survived by a daughter-in-law, Gwyn Dixon, of Whitefield.
CORRINE B. BREAULT, 90, of Madison, passed away on Wednesday, October 31, 2018, at Redington-Fairview General Hospital, in Skowhegan. Locally, she is survived by a nephew, Earl Blanchard and wife Kathy, of Windsor.
Responsible journalism is hard work!
It is also expensive!
If you enjoy reading The Town Line and the good news we bring you each week, would you consider a donation to help us continue the work we're doing?
The Town Line is a 501(c)(3) nonprofit private foundation, and all donations are tax deductible under the Internal Revenue Service code.
To help, please visit our online
donation page
or mail a check payable to
The Town Line, PO Box 89, South China, ME 04358
. Your contribution is appreciated!
https://townline.org/wp-content/uploads/2019/07/Town-Line-Website-banner-v3-1030x206.jpg
0
0
Website Editor
https://townline.org/wp-content/uploads/2019/07/Town-Line-Website-banner-v3-1030x206.jpg
Website Editor
2018-11-07 14:34:43
2018-11-07 14:37:58
Obituaries, Week of November 8, 2018