MARY L. MACMILLAN
COOPERS MILLS––Mary Lorette MacMillan, 99, died on Sunday, October 1, 2017, at Country Manor Nursing Home, in Coopers Mills. She was born in Waterville on September 28, 1918, the daughter of Adelard and Clara (Pooler) Labbe.
She was educated in local schools and was a graduate of Thomas College, in Waterville.
She was employed for many years as manager at Knowles and Dressel, in Skowhegan, and was a 13-year member of the Rebekah's Society.
Mary was predeceased by her husband, Reginald MacMillan Sr.; her stepson, Reginald MacMillan Jr.; and her sister, Cecile Betit.
Mary is survived by her nephew, Richard Grenier, of Winslow; her niece, RaeJean Beane, of Moscow; her daughter-in-law, Ernestine MacMillan, of Skowhegan; two granddaughters, Carol Pavone, of Farmingdale, and Judy Clark, of Skowhegan; three great-grandchildren, Ashley and Gretchen Clark and Monica Kittredge; and nine great-great-grandchildren.
NICK E. HARVEY
OAKLAND––Nick E. Harvey, 45, died suddenly Monday, October 2, 2017. Nick was born June 24, 1972, in Hawaiian Gardens, California.
He graduated from Silver Creek High School in 1990. Immediately following his graduation he enlisted in the United States Navy where he served for nearly 17 years. Nick was a veteran of Desert Storm. His time in the Navy eventually lead him to the state of Maine where he started his own business, Harvey Construction. In recent years he found much enjoyment in his new career as a truck driver.
He was very patriotic and loved spending time and volunteering with his friends from the Oakland Legion Post#51. Nick was very passionate about the Navy and met many friends throughout his years of service.
Many of Nick's favorite activities included playing darts and pool. He loved using his hands to build and fix things like his new truck and doing renovations in his home. Nick was a kind hearted man, always lending a hand when he could.
He was predeceased by his sister, Carrie Harvey; and his grandfather, Francis Carter.
He is survived by his mother, Anna Harvey; his sister, Lisa Harvey; his wife, Neecko Harvey; his son, Erik Harvey; his daughters, Samantha and Victoria Harvey; his step-daughters, Abbyjoi Dungan and Willow Blanchette; his grandchildren, Finn Aresnault and Caius Frankel.
CATHERINE M. MARDEN
ALBION––Catherine M. Marden, 92, passed away on Thursday, October 12, 2017. Catherine was born in Portland to Wilbur and Eva Moses.
After high school, she attended and graduated with honors from the nursing program at the University of Maine in Orono. She met Mickey Marden at the University of Maine; they married December 19, 1948.
While Mickey built the family business, she selflessly raised their five children, tended gardens, canned vegetables, and was a solid and steadying presence in the family. Countless mittens, sweaters and hats were knit, many a chocolate birthday cake was devoured, Thanksgiving and Christmas tables were laden with delights from Mama's kitchen.
Books, more books and Scrabble games were a joy to Mama.
After child-raising years and assisting Mickey as he built the business, winters were enjoyed in Englewood, Florida. She loved the beaches, shells she collected, southern plants, walks on nature trails near the condominium, and art lessons.
After Mickey's death in 2002, she continued to enjoy Florida winters.
Wild flowers, fleecy clouds, ferns, fall leaves, birds, books, knitting, painting and family genealogy were enjoyed. She was private, independent, contented, and frugal.
Close proximity blessed her Hutchins and Willey great-grandchildren who will fondly remember her. They delighted her with mischievous ways, bunches of wild flowers, bird feathers, laughter, insects and rocks.
Her last months were spent at Lakewood, in Waterville.
She was predeceased by her parents; two sisters; her husband Mickey; and first-born Nancy.
Catherine is survived by daughter Martha and husband Brent Hutchins; sons, David and wife Sigrid, John and wife Jane, and Ham and wife Lois; along with 10 grandchildren; 21 great-grandchildren; and her brother-in-law John Crumpton, who blessed her with faithful visits.
An online guestbook may be signed and memories shared at: www.lawrybrothers.com.
Memorial donations may be made to Loaves and Fishes Food Pantry, or Albion Lions Club, Christmas Project, c/o Mr. and Mrs. Vite Vitale, P.O. Box 25, Albion ME 04910.
MARALYN W. MITCHELL
VASSALBORO––Maralyn W. Mitchell died on Saturday, October 13, 2017. Born in Madison, on June 27, 1941, to the late Garth W. and Mary M. Collins, she was the second among seven children: Jacquelyn Steward, Elayne Charron, John Collins, Garth Colling Jr., Roxanne Cannon, and Rhonda Stewart.
In 1958 she married "the boy next door," Bradford Mitchell, and over the past 59 (plus) years they built a family, including their six children and spouses: Scott Mitchell, Linda and Mike Dickey, Catherine and Ikuo Seki, Stephen and Cheryl Mitchell, Robin and Clint Walker, and Jennifer and Corey Hight. She enjoyed working with her hands––from sewing quilts for her grandchildren and teaching her children to knit, to creating flower arrangements and baking delicious wedding cakes. She cultivated beautiful flower gardens, and her melodic alto voice blessed many as she sang––with family, in church choirs, and with the King's Men Gospel Quartet.
Maralyn's love for her Saviour, Jesus Christ, was the motivation for everything she did. She taught the gospel at the Sunday School, Children's Church, VBS, Good News Club, homeschool co-op, and Christian School. She imparted patience and grace to all who knew her.
Her legacy continues with 14 grandchildren and their spouses: Luke and Shelly Mitchell, Jacob and Shannon Mitchell, Joshua and Kristina Mitchell, Amanda and Matthew Smith, Zachary and Natasha Dickey, Hannah and Geoffrey Winkler, Ryan and Jenacy Mitchell, Rachael Mitchell, Dennis and Emily Walker, Margo and Eric Hardy, Anna and Jessie Champagne, emily McKenney, Joshua McKenney, and Jackson Hight; and 15 great-grandchildren; also Maralyn will be missed by many nieces and nephews; Brad's brother and his wife Rodney and Dottie Mitchell.
Memorial donations may be made to the American Diabetes Association, P.O. Box 15829, Arlington, VA 22215.
DANA V. GALLAGHER
OAKLAND––Dana V. Gallagher, 80, died Saturday, October 14, 2017, at Bedside Manor, in Oakland. He was born December 29, 1936, in Waterville, the son of Beecher and Dorothy (Brann) Gallagher.
Dana graduated from Williams High School in 1955.
He ended his employment for many dedicated years at the Chinet Company, formerly Keyes Fibre, in Waterville. The highlights of his life were his wife, Muriel, of 37 years and family. He enjoyed spending time in Eustis where he helped build the family camp with his Dad, where he enjoyed hunting fishing and many vacations with family and friends. He loved working outdoors cutting wood and doing the upkeep of his and his children's properties.
Dana was predeceased by his parents; his wife; and his in-laws.
Dana is survived by three children, daughter Brenda Gallagher Thomas, of Sidney; son Clayton Gallagher and his wife April, and son Dean Gallagher and his wile Melinda, all of Oakland; seven grandchildren; three great-grandchildren; and several nieces and nephews.
An online guestbook may be signed at www.lawrybrothers.com.
Memorial donations may be made to Bedside Manor, P.O. Box 603, Oakland ME 04963 or, The Alzheimer Association.
CAROLYN A. LANE
WINDSOR––Carolyn Cole "Kelly" Lane, 73, of Windsor, passed away unexpectedly at her home on Saturday, October 14, 2017. She was born on October 19, 1942, in Gardiner, the daughter of Max and Alberta Pushard Cole.
Kelly received her diploma from Cony High School, in Augusta. She was employed for many years at the former Carlton Woolen Mills, in Winthrop. Kelly enjoyed baking homemade breads, canning relishes, knitting socks and mittens, gardening, and watching sports. Her kitchen was always open and there was always something to snack on.
Kelly was predeceased by her husband of 50 years, Robert L. Lane Sr.
She is survived by her four children, Kevin and his wife Diane, of West Gardiner, Robert Jr. and his wife Beth, of Chelsea, Kim Belanger and her husband Tom, of Belgrade, and Elizabeth Cumber and her husband Jay, of Fayette; four step-children, Norman, of Falmouth, Massachusetts, Roy and his wife Meg, of Belgrade, Andy and his wife Judy, of Gilbertsville, Pennsylvania, and Linda Veilleux and her husband Gary, of Augusta; her sister and two brothers, Shirley Taylor, of Belleview, Florida, Bernard Cole, of Augusta, and Stanley Cole, of Fayette; 19 grandchildren; 20 great-grandchildren; and several nieces, nephews and cousins.
LEONEL E. LIBBY
WINSLOW––Leonel E. Libby, 83, passed away Saturday, October 14, 2017, at Mount Saint Joseph nursing home in Waterville, following a long battle with Alzheimer's. Leonel was born on May 21, 1934, in Winslow, a son of Alphonse and Roseanna (Paradis) Labbe.
He graduated from Winslow High School, class of 1954.
Leonel had been employed at Levine's Clothing Store, in Waterville, for 45 years, retiring in April 1996. He was a member of St. John the Baptist Catholic Church, in Winslow. He was a chartered member of the Winslow Jaycees, the Lions Club and the Waterville Elks Club #905.
He enjoyed bowling and playing cards, especially cribbage, pool and making puzzles. He was a big fan (die Hard) of the Giants, the Patriots and the Red Sox. He enjoyed his grandchildren and loved family gatherings.
He was predeceased by four sisters, Ida May Hallee, Jeffrine Bouchard, Cecile Patrie, Lorette Roy; six brothers, Ovide Libby, Laurier Libby, Raymond Libby, Fernand Libby, Emile Libby and Victor Labbe.
Leonel is survived by his wife of 61 years, Donna (morn) Libby, of Winslow; his two daughters, Melissa Routhier and her husband James, of Vassalboro, Celeste Dechaine and her husband Bruce, of Winslow; his son Mark Libby and wife Lynn, of Vassalboro; his grandchildren, Jason Rodrique and his partner Adam Smith, Nicole Hawkins and her husband James, Ryan Deschaine and his wife Alison, Stephanie Marcoux and husband Bradley, Brett Libby; his step-grandchildren, Jamie Routhier, Jessica Routhier, Danielle Dechaine, Cassandra Dechaine; great-grandson Cooper Routhier Starkey; great-granddaughter Aria Marcoux; many nieces and nephews; one brother Robert Libby, of Enfield, Connecticut; and sister-in-law Carmen Audet Libby, of Farmington, Connecticut.
Please visit www.veilleuxfuneralhome.com to view a video collage of Leonel's life and to share condolences, memories and tributes with his family.
Donations may be made in his memory to: Alzheimer's Association, Maine Chapter, 383 US Route One, Suite 2C, Scarborough ME 04074.
KATHLEEN A. DUNN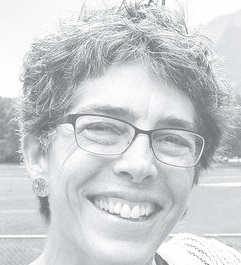 VASSALBORO – Kathleen "Katie" A. Dunn, 56, passed away Tuesday, October 17, 2017, at her home, in Vassalboro. She was born the oldest of five children in Milwaukee, Wisconsin.
Her family moved around in her younger years, which played a large part in shaping her world view. She spent two years in France where she learned the language, marveled at the museums, and attended a French high school. She also spent a large part of her childhood in Vermont, where she developed a fondness for New England. This appreciation inspired her to attend Colby College, in Waterville, where she in turn fell in love with Central Maine.
In the mid-'80s, Katie met her best friend and life partner, Ron, and they traveled together through Georgia and Florida planting trees, eventually traversing the country to settle in Northern California. Their daughter Eileen was born and shortly after, Katie and Ron realized how much they missed Maine, so they then moved back to Central Maine where they had their son Tyler. After working as a chef and server at The Last Unicorn, Katie pursued her passion for literature and education and started her career as a teacher while also pursuing multiple graduate degrees. After four years teaching at Williams Junior High, in Oakland, she landed at Waterville Senior High School, where she taught English for 19 years. Katie was passionately invested in the community at WSHS, with her years on the School Leadership Team, and as the advisor of both the school newspaper and the school's Gay/Straight Alliance.
Katie spent decades traveling and experiencing nature in some of the most beautiful places, for which she had an enduring admiration; from her second home in Carrabassett Valley to Costa Rica, Utah, Colorado, the National Park system and beyond, she skied, paddled, biked, and hiked her way around the world. She loved education, and was committed to the growth and well-being of each of her students. She will be lovingly remembered by the many souls whose lives she touched throughout the years, but especially by her husband Ron, her daughter Eileen, and her son Tyler.
Memorial donations may be made to Maine Family Planning, Hardy Girls Healthy Women, or the Mid Maine Homeless Shelter, and/or are encouraged to think of her next time they see a beautiful flower or tree.
Arrangements under the direction and care of Dan & Scott's Cremation & Funeral Service, 445 Waterville Road, Skowhegan, ME 04976.
HERMAN J. WILLETTE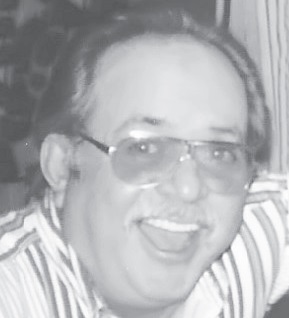 FAIRFIELD – Herman J. Willette, 76, died on Wednesday, October 18, 2017, at Inland Hospital, in Waterville, following a long illness. He was born August 13, 1941, in Waterville, the son of Eugene and Odile (Levesque) Willette.
After being educated in Waterville schools, he started working at the Lambert Farm. After working on the farm and trucking wood chip all over the state to chicken farmers, he began roofing and worked for Altas Roofing. Then he worked as a foreman at Drew's Roofing Company until they closed. He continued working for Local #1284, helping to build what is now SAPPI, in Hinckley. He began his own family roofing business, and with the help of a few employees, continued to help Project Local Homes until a second heart attack prohibited him from working any longer.
Herman loved hunting and fishing, going to camp where he enjoyed to BBQ, playing horseshoes, and spending time with family. He and Joanne put together extravagant Christmas Eve parties for family and friends. He loved a good joke and was quick to laugh. Lake St. George State Park held a lot of great memories for him.
He is survived by three sons, Richard Willette, of Fairfield, Jamie Willette and wife Laurie, of Windham, Jimi Willette, of Portland; three sisters, Linda Fortin and husband Richard, of Oakland, Angela Buker, of Clinton, and Cindy Gandee and husband Wesley, of Fort Worth, Texas; brother, Roger Willette and wife Jennifer, of Windham, Connecticut; sisters and brothers-in-law, Frances and Lionel "Butchie" Marcoux, of Sidney, Alfred "Sonny" Vigue, of Waterville; four grandsons, Phillip Willette, of Waterville, Jason Willette, of Gorham, Justin Willette, of Gray, and Michael Willette, of Windham; five great-grandchildren; many nieces and nephews.
He was predeceased by his wife Joanne Willette; parents, Eugene and Odlie Willette; sisters, Phyllis Munster, Joyce Beaudoin, Gloria Vigue; brothers, Eugene, James and Stanley.
Memorial donations may be made to the American Red Cross, PO Box 37839, Boone, IA 50037-0839
Arrangements under the direction and care of Dan & Scott's Cremation & Funeral Service, 445 Waterville Road, Skowehgan, ME 04976.
MICHAEL R. WESCOTT
WINDSOR––Michael R. Wescott, of Windsor, 56, passed away on Wednesday, October 18, 2017, following a brief battle with cancer. He was born Iain Danville, Virginia, on September 23, 1961.
He attended Erskine Academy, in South China, later obtaining his GED. Besides being self-employed, doing many different types of work, he had been employed by J. C. Stone.
He was predeceased by his father, Robert Michael Wescott.
He is survived by his mother, Nanette (Crane) Wescott; his sons, Jason Wescott, of Austin, Texas, Joshua Wescott, of Windsor; his partner Cheryl Young, of Windsor; his brother Richard Wescott and his partner Ivana Wilson, of Windsor; his sister Marcia (Wescott) Luszczki and her husband Carl, of Manchester; and one grandson Ellis Wescott, of Austin, Texas.
Responsible journalism is hard work!
It is also expensive!
If you enjoy reading The Town Line and the good news we bring you each week, would you consider a donation to help us continue the work we're doing?
The Town Line is a 501(c)(3) nonprofit private foundation, and all donations are tax deductible under the Internal Revenue Service code.
To help, please visit our online
donation page
or mail a check payable to
The Town Line, PO Box 89, South China, ME 04358
. Your contribution is appreciated!
https://townline.org/wp-content/uploads/2019/07/Town-Line-Website-banner-v3-1030x206.jpg
0
0
Website Editor
https://townline.org/wp-content/uploads/2019/07/Town-Line-Website-banner-v3-1030x206.jpg
Website Editor
2017-10-25 17:16:26
2017-10-25 17:18:52
Obituaries, Week of October 26, 2017