RICHARD L. DONALD
PALERMO––Richard L. Donald, 40, passed away unexpectedly on Friday, October 7, 2016. He was born August 11, 1976.
Rich loved the outdoors and was an avid sportsman who enjoyed hunting and fishing with his friends and family. He had a reputation of being a hard worker, who was not afraid to get his hands dirty or help out a friend if there was a tough job to do.
Rich is survived by his two sons Lucas Donald and Cole Donald, of Palermo; daughter Brittany Gilboy, of Chelsea; girlfriend Kelly Goulet, of Sidney; brother Scott Dyer and wife Mayu and their two children Kai and Amelia, of Bedford, Massachusetts; sisters Vicky Glusker and husband James and their four children Elizabeth, Eli, Samuel and Stephen, of Augusta and Brandi Hayes and husband Steve and their two children Mason Dyer and Sarianna Hayes, of Readfield; mother Norma Donald, of Augusta, and father Richard Donald, of Blanco, Texas; and many uncles, aunts, cousins, nephews and nieces.
Memorial donations may be made to the Donald children's scholarship fund in care of Norma Donald.
ERROL F. CLEMENT
BENTON––Errol F. Clement, 93, of Benton, passed away on Thursday, October 13, 2016, at MaineGeneral Medical Center, in Augusta. He was born in Smithfield on January 10, 1923, the son of the late Hanson and Ida (Caswell) Clement.
Errol attended schools in Smithfield and Fairfield. Following his schooling, he served with the US Army during World War II from February 2, 1943 to December 4, 1945.
On October 21, 1949, he married the former Caroline Haskell. Errol worked various jobs over the years. Later in life he was employed by SAD #49 for 15 years. Following retirement, he was a self-employed mechanic, always tinkering on something for someone.
Errol was a member and two time commander for Fairfield VFW Post#14.
He was an avid outdoorsman who enjoyed camping, hunting, fishing, and plowing snow. He especially enjoyed playing competitive horseshoes, which he continued into his 90s. Errol was very well liked in the community and would always lend a helping hand to those in need.
Besides his parents, he was predeceased by his son, Errol W. Clement; his brothers, Malcolm, Leo, Erlon, Harry, and Theron, and his sisters, Josephine Sopia and Christine Bickford.
Errol will be sadly missed by his wife Caroline; children, Sandra Perrine and husband Don, Wendell Clement, David Clement, Pamela Smith and husband Walter, Carol Dudley and husband David, Roger Clement, Gerald Clement, Bernard Clement and wife Tanda, Michael Clement and wife Ruth, and Brenda Coombs and husband Carl; several grandchildren; great-grandchildren; and two great-great-grandchildren.
An online guestbook may be signed and memories shared at www.lawriybrothers.com.
EILEEN PLEAU
WINSLOW––Eileen Pleau, 79, of Winslow, passed away on Saturday, October 15, 2016.
Eileen was a remarkable woman. From the early age of three she was saddened to lose her mother.
She and her late sister Yvette Clark found themselves often fending for themselves. Even though faced with the tragedy of losing her mother, Eileen grew to become an amazing woman. Eileen married her husband, Lionel, and was blessed with having six children.
Eileen worked at Inland Hospital for 37 plus years. She was a hard worker and dedicated employee and a friend to her coworkers. Eileen rarely would ever miss work. A work ethic she valued and passed down to her children. She loved her job and, in fact, even after she so-called retired, continued to work on a regular basis. She enjoyed being at work and truly valued the friendships she had made daily. Eileen's position was never filled so she could return to her job.
You would seldom see Eileen without a book in her hand. She loved reading novels and it was her favorite thing to do in the evening before settling in for the night. Eileen enjoyed playing Bingo on Sundays with her two daughters, sometimes her granddaughter and a true friend from Waterville High School. Recently, being introduced to the Bangor slots, Eileen found herself enjoying a past time she was never familiar with in her early life and grew to look forward to taking trips to Bangor.
Eileen would never become a rich woman, but was rich in character.
Eileen is survived by her children, Michael and wife Jill, of Vassalboro, Angela, of Waterville, Lisa Nelson and husband Vince, of Thorndike, Paula Pooler and husband Carleton, of Winslow, Mary Greene and Robert, of Freeport, and Cherry Frewin and husband Wes, of Florida; several grandchildren and great-grandchildren.
Memorial donations may be made to Alfond Center for Cancer Care Giving, Maine General Health, Office of Philanthropy, PO Box 828, Waterville ME 04903.
DEBRA A. POMELOW
CHINA – Debra A. Pomelow, 59, passed away October 14, 2016, at Maine­Gen­eral Medical Center, in Augusta. She was born Oct­ober 1, 1957, in Skow­hegan, the daughter of John and Carlene (Lagasse) Lanctot.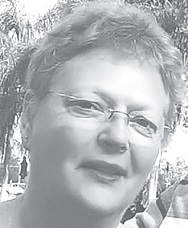 She was educated in the schools of Augusta and graduated from Cony High School in 1976. On July 4, 1975, she married Richard Pomelow, in Augusta. She was employed at Tri City Tire and was the owner of Olde Tyme Primitives. Debra enjoyed photography, crafts, horses, cruising the country side with friends, sports cars, panning for gold, digging for diamonds, and cross word puzzles.
Debra is survived by her husband Richard Pomelow, of China; son, Shane Pomelow and wife Heather, of South China; daughter, Angela Nelson and husband Troy, of Palermo; mother, Carlene Roy and husband Lucien, of China; father, John Lanctot and wife Joyce, of Skowhegan; mother-in-law, Natalie Pomelow, of Skowhegan; sister, Lisa Gilbert, of Augusta; step-sister, Kim Roy and companion Aaron Feldmus, of Belgrade; brother-in-law, Donald Pomelow and wife Holly, of Vassalboro; sisters-in-law, Diane Orcutt and husband Gary, of Norridgewock, Joan Reed and husband Gil, of Strong, Linda Nickerson and husband Brian, of Canaan; grandchildren, Jacob Pomelow, Madilyn Pomelow, Alicia Nelson, Royce Nelson; niece, Lauren Gilbert, of Augusta; along with many other nieces and nephews. She was predeceased by her father-in-law, Raymond Pomelow.
A private graveside service will be held Saturday, October 29, 2016 at 10:00 am at the Chadwick Hill Cemetery in China followed by a private gathering at Rick's house.
Memorial donations may be made to American Cancer Society, New England Division, One Bowdoin Mill Island, Suite 300, Topsham, Maine 04086-1240.
Arrangements under the direction and care of Dan & Scott's Cremation & Funeral Service, 445 Waterville Road, Skowhegan, Maine 04976.
DEBORAH E. HUCK
FAIRFIELD­­––Deborah Elizabeth Huck, 60, of Fairfield, died in Augusta, Tuesday, October 18, 2016, following seven years of battling cancer and the health care system. Debbie was born on November 18, 1955, in Oak Park, Illinois, and grew up in Sierra Madre, California, Phoenix, Arizona, Greenwich, Connecticut, and rural Pennsylvania.
Her passion for books and learning resonated throughout her life and career. She graduated from the University of Montana with a degree in English, her first job teaching English and running the library at Fairfield (Montana) High School. Moving to Maine in 1986, she worked as a librarian in York and Wells public libraries. While raising two kids, she eventually settled at Benton Elementary School working first as a substitute teacher, then a special education aide, then a library assistant. She usually had five books and her kindle open at the same time.
Debbie's other great love was cooking and baking. She created a cookbook "The Huck Family Greatest Hits" for her children. There will be many family and friends missing her amazing cookie platters this Christmas.
Debbie was also active in Amnesty International, leading the Waterville area chapter for over 14 years, acting as legislative coordinator for Maine, and organizing events, fair booths and exhibits statewide.
Debbie was predeceased by her mother and father, Beverly Lou and Robert Voss Bock, formerly of Glenmoore, Pennsylvania.
She is survived by her husband of 36 years, Christopher Huck, of Fairfield; children, Matthew Huck, of Portland, Oregon, and Nicole Huck, of Fairfield; sister Kimberly Beggs and husband Jim, of West Caln, Pennsylvania; brother Christopher Bock and wife Bonnie, of Spring City, Pennsylvania; adopted brother Sung Yun Bock, of Victoria, Australia; sister-in-law Lisabeth Huck, of Guilford, Connecticut; brother-in-law Michael Huck and his husband Andres, of Huntington Beach, California; and 11 nieces and nephews.
An online guestbook may be signed and memories shared at www.lawrybrothers.com.
Memorial donations may be made to the library book fund at Benton Elementary School.
ELVAN PRINCE
BENTON––Elvan Prince, 84, passed away Thursday, October 20, 2016, at Inland Hospital. Elvan was born May 24, 1932, in Benton. He was the son of Albert and Hazel Prince.
He graduated from Waterville High School, and was a proud veteran of the Army during the Korean War, stationed in Germany. Elvan was a professional truck driver for over 30 years for Spector Freight; he then went on to a second career with the HVAC department at Colby College for 11 years. After retiring from Colby, Elvan worked at Caverly Farms as a driver for several more years.
Elvan was a member of the Shawmut Baptist Church where he served as head deacon. Elvan was also a member of the Vassalboro Masonic Lodge #54 where he was a past master. His favorite hobby was reading and his greatest happiness and pride came from providing for his family.
Elvan is survived by his wife of 49 years Diann Prince; son Mark Prince and wife Simone; daughter Lori Tibbetts; granddaughter Taylor; brother Blynn and wife Ruth; sister-in-law Roseann; and nieces, Emily, Katie, Cathy, and Karen.
An online guestbook may be signed and memories shared at www.lawrybrothers.com.
Memorial donations may be made to: Masonic Scholarship Fund, Vassalboro Lodge #54, c/o Jim Maloy, 1001 Webber Pond Road, Vassalboro ME 04989.
GERMAINE JACQUES
SIDNEY – Germaine (Michaud) Jacques, 85, passed away Friday, October 14, 2016, at Lakewood Continuing Care Center, in Waterville. She was born February 19, 1931, in Waterville, the daughter of Magloire and Yvonne (Cote) Michaud.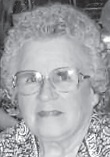 She attended Notre Dame School, in Waterville. On September 1, 1951, she married Richard Jacques.
They were married for 63 years.
She was employed for many years by C. F. Hathaway Shirt Factory, in Waterville, and was a homemaker to raise her family. She was a member of Notre Dame Church, in Waterville, and loved gardening and canning.
Germaine is survived by seven children, Stewart Jacques and wife Elaine, of Sidney, Daniel Jacques,of Waterville, David Jacques and wife Patricia, of Sidney, Mark Jacques and wife Deborah, of Fairfield, Raymond Jacques and wife Vickie, of Waterville, Patrick Jacques and wife Lisa, of Sidney; daughter, Paula Denis and life partner Donald McNeal, of Waterville; grandchildren, Sarah of Keene, of New Hampshire, Danielle and Jessie, of Waterville, Megan, of Waterville, Alex, of Fairfield, Eric and Cassie, of Waterville, Matthew and wife Michelle, of Lincoln, Ryan, of Sidney, Nicholas, of Sidney; great-grandchildren, Cayden, of Sidney, and Amelia, of Lincoln; sister, Arlene Nadeau, of Fairfield; brother, Fern Michaud, of Clinton.
A memorial service will be held Friday, October 28, at 10 a.m., at the Maine Veterans Memorial Cemetery, Mt Vernon Road, Augusta.
Memorial donations may be made to a charity of your choice.
Arrangements under the direction and care of Dan & Scott's Cremation & Funeral Service, 445 Waterville Road, Skowhegan, Maine 04976.
OTHERS DEPARTED
KEITH L. WINCHENBACH, 93, of Panama City Beach, Florida, passed away on Wednesday, October 5, 2016, from natural causes. Locally, he is survived by daughter Terry Johnson, of Jefferson.
RICHARD L. WALLACE, 83, of Scarborough, passed away on Thursday, October 6, 2016, at the Gosnell Memorial Hospice Home. Locally, he is survived by a won, Scott Wallace and wife Stephanie, of Fairfield.
WELDON L. WASSON, 86, of Norridgewock, passed away on Friday, October 7, 2016, at Somerset Rehabilitation and Living Center, in Bingham. Locally, he is survived by grandchildren Rob Morrison and wife Lesley, of Sidney, and Paul Morrison, of Vassalboro.
GERARD ST. AMAND, 70, of Enfield, New Hampshire, on Saturday, October 8, 2016, following a courageous battle with cancer. Locally, he is survived by daughter Lorri Lacroix, of Vassalboro, and granddaughters Nichole Burke, Kelsie Farrin and husband Brandon, and Danielle Colfer.
MAURICE C. HODGKINS JR., 70, of Chelsea, passed away on Monday, October 10, 2016. Locally, he is survived by a son, Michael and wife Lori, of Jefferson.
JULIETTE I. FORTIN, 95, of Hallowell, passed away on Tuesday, October 11, 2016, at Hillside Terrace. Locally, she is survived by a son David E. Fortin and wife Tracye, of Vassalboro, daughter Judith A. Thornton, of Windsor; and sister Rita Chamberlain, of Vassalboro.
PAULA M. BAILEY, 60, of Athens, passed away on Wednesday, October 19, 2016, at Tissue's Country Estate, in Athens. Locally, she is survived by an aunt, Virginia (Beale) Levesque and husband Peter, of Oakland.
Responsible journalism is hard work!
It is also expensive!
If you enjoy reading The Town Line and the good news we bring you each week, would you consider a donation to help us continue the work we're doing?
The Town Line is a 501(c)(3) nonprofit private foundation, and all donations are tax deductible under the Internal Revenue Service code.
To help, please visit our online
donation page
or mail a check payable to
The Town Line, PO Box 89, South China, ME 04358
. Your contribution is appreciated!
https://townline.org/wp-content/uploads/2019/07/Town-Line-Website-banner-v3-1030x206.jpg
0
0
Website Editor
https://townline.org/wp-content/uploads/2019/07/Town-Line-Website-banner-v3-1030x206.jpg
Website Editor
2016-10-27 15:42:17
2016-10-27 15:45:24
Obituaries, Week of October 27, 2016