Obituaries, Week of September 27, 2018
PAMELA L. STICKNEY
CHINA – Pamela L. Stickney, 60, passed away Friday, August 24, 2018, at MaineGeneral Medical Center following a brief and courageous battle against cancer. Pam was born on July 10, 1958, to Helen Cromwell Stickney, and Ervin W. Stickney in Skowhegan.
She grew up in Norridgewock and the surrounding area, then later lived and established her family in Winslow with her former husband James Goodwin, where together they raised their children.
Pam's family was the most important thing to her and she always put them first. Pam's giving nature and concern for others was often shown in her good morning texts, silly emojis and pictures that she'd send to her loved ones just to say hi, or to check in on them. These messages brought joy to those receiving them and certainly will be missed, but will continue to bring a smile when needed. For many, she was their "Prayer Warrior." She sent many prayers up and also would find scriptures to lift their spirits and bring peace. One of the greatest things she loved to do with her partner, George, was to go shopping at Goodwill and lawn sale-ing on Saturday mornings. This had been a lifelong passion of hers. Her gifts will now be cherished memories of her thoughtfulness to those she loved.
Pam worked in various occupations in her life beginning at a young age. She was particularly proud of her time spent working in nursing homes as a CNA, not surprising because she had compassion and respect for anyone in need.
Pam was content with a simple life. She felt no need for extravagant things. She was happy to end her day with a cup of tea and a chocolate. She enjoyed silly hats, word puzzles, spending time with family, collecting strawberries, socializing through Facebook, and making other people happy. Her day could easily be made when someone would bring her favorite drink: an "Extra Large Half-calf coffee, just cream" from Dunkin' Donuts. One would think they had given her the world, and they may have, because she thoroughly enjoyed the company that came with the gesture. You never had to try to impress her. Just be yourself and show kindness; she was quick to know who was sincere.
Pam didn't consider herself to be a courageous person, anyone who was fortunate enough to spend time with her following her diagnosis would have never known. She had overcome many hardships in her life but often downplayed those victories.
Pam was predeceased by her parents; her brother Mark Stickney; infant brother Jeffery Stickney.
She is survived by her daughter Jamie Goodwin, of China; her son James Goodwin and his wife Randi, of China; her grandsons Jimmy, Eli and Gabriel, her partner George Clemmer Jr.; sister Barbara Bell, of Skowhegan; brothers Bernard Stickney and his partner Diane Glidden, of Mars Hill, Gordon (Tom) Stickney and his wife Debbie, of Chelsea; and Galen Trask Jr. and his wife Lisa, of Akron, Michigan; several nieces and nephews, aunts, uncles and many cousins.
An online guestbook may be signed and memories shared at www.lawrybrothers.com
Arrangements are by Wheeler Funeral Home & Cremation Care, 26 Church St., Oakland.
LEON W. LOUCKS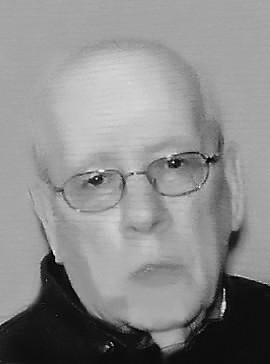 OAKLAND – Leon William Loucks, 75, passed away on Monday, August 27, 2018, at the Country Manor Nursing Home, in Whitefield, following a brief illness. He was born December 3, 1942, in Oakland, the son of William C. and Doris V. (Lewis) Loucks.
Leon worked his school summer years doing yard work and haying fields in Smithfield. After graduating from Williams High School, in Oakland, he worked for Diamond National, in Oakland, and for Fuller Brush sales until he worked for the Waterville Morning Sentinel for over 17 years. He became interested in the mental health field a few years later and began working as a mental health counselor. He also attended the University of Maine in Augusta to earn his BS degree in social sciences until early retirement in 1999.
Leon enjoyed sports. While his children were in school, he did parent voluntary coaching for the school sports program.
Leon worked with his dad in 1968 and 1969 designing and building the family home in Sidney where his family lived until he became ill in 1999. Upon retirement, Leon and Sheila lived in Waterville until they bought their retirement home in Oakland.
Leon is survived by his wife, Sheila York Loucks, of Oakland, and by his children, Laurie and husband, Gregory Roberts, of Baxter, Tennessee, Boyd Loucks, of Waterville, Brian Loucks and wife Bridgette, of Oakland, and Trena and husband, George Cousins, of Smithfield; six grandchildren, Anthony Loucks, of Winslow, Dameon Loucks, of Augusta, Kody Loucks, of Skowhegan, Dustin Loucks and Drake Loucks, both of Oakland, and Kylee Loucks, of Fairfield; one great-grandson, Connor Loucks, and one great-granddaughter, Natalee Loucks, both of Augusta; two sisters, Gloria (Richard) Luce, of Cape Elizabeth and Charlotte (Edward) Tardiff, of Sidney, and one brother, Christopher (Wendy) Loucks, of Hancock.
He was predeceased by his parents, William C. and Doris V. (Lewis) Loucks, one brother, William Loucks and one sister, Helen (Joseph) Dubois as well as his son, David Earl Loucks (Dee Dee).
Arrangements under the direction and care of Dan & Scott's Cremation & Funeral Service, 445 Waterville Road, Skowhegan, Maine 04976.
KEITH C. NELSON
PALERMO – Keith C. Nelson, 84, passed away Wednesday, September 5, 2018, at Inland Hospital, in Waterville. He was born June 20, 1934, in Palermo, the son of Jasper C. and Edith (Brown) Nelson.
He graduated from Erskine Academy, in South China, class of 1952. He was a veteran who proudly served his country in the U.S. Army during the Korean War until his honorable discharge. Keith worked for many years as a self-employed farmer/lumberman and was a former Branch Mills Grange member.
Keith is survived by his brother, Royce B. Nelson and wife Jeannine, of Palermo; sister, Jackie Nelson, of Palermo; three nephews, Todd Nelson and wife Tina, of Palermo, Troy Nelson and wife Angela, of Palermo, Allen Warren and wife Denise, of Connecticut; niece, Joy (Nelson) Baig and husband Babar, of Massachusetts; numerous grandnieces and nephews.
A Celebration of Life will be held at a later date at the convenience of the family.
Arrangements under the direction and care of Dan & Scott's Cremation & Funeral Service, 445 Waterville Road, Skowhegan, ME 04976.
STEVEN L. COLE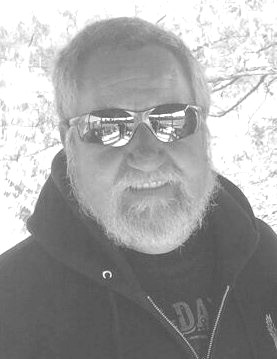 CHINA – Steven Lee Cole, 64, passed away Saturday, September 8, 2018, at his home following a courageous battle with cancer. He was born August 18, 1954, in Albion, the son of Roger Sherman Sr. and Louise Lee (Barker) Cole.
He attended schools in Albion and on April 18, 1972, he married Susan Cole. They were married 37 years and had eight children. They had always remained close friends. He was employed for many years at Ace Tire, in Waterville, Dan's Auto Parts, in Benton, was a self-employed mechanic and did woodworking with his son. Steve was a member of the United Bikers of Maine and belonged to a bowling league. He enjoyed auto racing, drag racing, automotive mechanics, building motors with his sons, riding his motorcycle and snowmobiling with family and friends, fishing, and loved spending time with his family.
Steve was predeceased by his son Steven Cole Jr.
He is survived by five sons, Seth Cole and wife Sarah, of Pittsfield, Shane Cole and wife Paula, of Winslow, Saul Cole and wife Ashley, of Waterville, Scott Cole and wife Tysha, of Albion, Stuart Cole and wife Valerie, of China; two daughters, Shelley Marcoux and husband Lee, of Sidney, Sonya Cole and fiance Dan Parsons, of Winslow, Susan Cole, of Shawmut; two brothers, Roger Cole Jr. and wife Patricia, of Canaan, Timothy Cole and wife Stacey, of Virginia; four sisters, Natalie Labbe and husband Steve, of Shawmut, Sally Funk and husband James, of Connecticut, Marlena Funk and family, of Pittsfield, Martha Rowe and family, of Newport; 20 grandchildren; three great-grandchildren; many nieces, nephews, cousins, and extended family.
A Celebration of Life will be held Sunday, November 18, 2018 at 2 p.m., at 4 Stanley Hill Road, China. Refreshments will be potluck. Interment will be at a later date at the convenience of the family.
In lieu of flowers, friends wishing may make donations in Steve's memory to the Vesper Hill Children's Chapel, PO Box 263, Rockport, ME (contact # 207-236-6139).
Arrangements under the direction and care of Dan & Scott's Cremation & Funeral Service, 445 Waterville Road, Skowhegan, Maine 04976.
ALTA L. LAMBERT
WINSLOW – Alta L. (Heald) Lambert, 83, passed away Monday, September 10, 2018, at her home, in Winslow. She was born October 7, 1934, in Boston, Massachusetts, the daughter of John Foster and Doris Mary (Leonard) Heald.
She was employed for many years as an office manager at American Glass Company, in Waterville. She was a devoted member and former president of the American Legion Auxiliary, Post #5, in Waterville, and a lifetime member of the Veterans of Foreign Wars. Alta always enjoyed making whoopie pies and Lambert spaghetti dinners. She had a funny sense of humor and loved to make people laugh. She had a wonderful personality and was loved by many.
Alta is survived by four daughters, Linda Gormly of Rhode Island, Darlene Golodetz, of Waterville, Lisa Lambert, of Winslow, and Lori Peterson, of Fairfield; her son Chuck Lambert and wife Linda, of Winslow; granddaughters, Alaina Lambert, of Winslow, Taylor Rodriguez, of Winslow, Meghan Caromile and husband Bruce, of Rhode Island, Krysten Gormly, of Washington, D.C., Jennifer Willette, of Vassalboro, and Cassandra Conary, of Waterville; grandsons, Josh Gormly of Rhode Island, and Derek Harris, of Waterville; seven great-granddaughters and five great-grandsons; and her sister Germaine Gooldrup, of Waterville; many nieces and nephews.
She was predeceased by daughters, Karen Golodetz and Norma Willette.
In lieu of flowers, friends wishing may make donations in Alta's memory to a charity of one's choice or the hospice company Amedisys, Inc. (Attn: Amedisys Foundation, 3854 American Way, Suite A, Baton Rouge, LA 70816).
Arrangements under the direction and care of Dan & Scott's Cremation & Funeral Service, 445 Waterville Road, Skowhegan, Maine 04976.
OTHERS DEPARTED
DOROTHY P. HARMON, 75, of Jackman, passed away on Monday, September 3, 2018, at her home. Locally, she is survived by a daughter, Denise Kolreg, of Fairfield; grandchildren Keith Kolreg and partner Kortnie Williams, of Oakland; and great-grandson Benjamin Kolreg, of Oakland.
TIMOTHY S. TOMAN, 63, of Augusta, passed away on Thursday, September 6, 2018, at MaineGeneral Medical Center, in Augusta, following a long illness. Locally, he is survived by his stepmother, Joyce Toman, of Winslow.
LOISETTE J. BILODEAU, 81, of Augusta, passed away on Thursday, September 20, 2018, at her home following a brief illness. Locally, she is survived by a son, Michael P. Bilodeau and wife Muriel, of Windsor.
Responsible journalism is hard work!
It is also expensive!
If you enjoy reading The Town Line and the good news we bring you each week, would you consider a donation to help us continue the work we're doing?
The Town Line is a 501(c)(3) nonprofit private foundation, and all donations are tax deductible under the Internal Revenue Service code.
To help, please visit our online
donation page
or mail a check payable to
The Town Line, PO Box 89, South China, ME 04358
. Your contribution is appreciated!
https://townline.org/wp-content/uploads/2016/06/TownLineBanner.jpg
0
0
Website Editor
https://townline.org/wp-content/uploads/2016/06/TownLineBanner.jpg
Website Editor
2018-09-26 14:04:46
2018-09-26 14:04:46
Obituaries, Week of September 27, 2018