FLORENCE A. MORIN
WINSLOW––Florence Ann Morin, 89, of Winslow, died Monday, September 12, 2016, at The Woodlands Memory Care, in Waterville. She was born June 4, 1927, in Rockaway Beach, Queens, New York City, the daughter of William C. Earl and Regina Margaret (McCarthy) Earl.
While still a young woman, she met her future husband, Lionel "Pete" G. Morin, on a subway train. At that time, Pete was a marine corporal who had been recuperating from his war wounds suffered in the South Pacific. The couple was married October 19, 1947, at Holy Cross Church in Flatbush, Brooklyn, New York. After five years of living in New York City, the couple moved to Maine and settled in Winslow.
They raised their family of eight children on Whipple Street. After her daughters entered high school, Florence went to work in the Winslow School system as a teacher's aide. She helped numerous children improve their reading skills during her 20 years in the school system.
Florence and Pete were members of St. John The Baptist Parish, in Winslow, where they sent their children to the parish school and were active in many parish programs. Florence sang for many years as a cantor and a member in the church choir and she also sang in the Waterville Community Chorus concerts at Colby College.
Florence and Pete loved visiting their children and grandchildren, supporting their school and sports activities, and attending countless parties, graduations, sacramental celebrations, and other gatherings of their large extended family.
Their children have fond memories of family trips to Reid State Park, and the Belgrade Lakes (always in a very packed car).
After 61 years of marriage, Pete passed away on September 26, 2008. Florence spent her final years in the memory care unit of The Woodlands in Waterville, where she received loving care, for which her children are very grateful.
She was predeceased by her parents, William and Regina Earl; grandson, Lincoln; twin great-grandchildren, Connor and Sterling; a son-in-law, Jon Higgins; and her three siblings and their spouses: Jean and her husband Frank Hettrich, William and his wife Patricia, and Thomas and his wife Rose Marie.
Florence is survived by her eight children: Rev. Francis, of Augusta, Thomas and wife, Kathryn, of Oakland, William and wife, Lorraine, of Oakland, John and wife, Cheryl, of Winslow, Richard and wife, Sally, of Winslow, Robert and his partner, Amie, of Bath, Mary and husband, Lloyd Quirion, of Winslow, Ann and husband, Robert Densmore, of Texas; and by her 15 grandchildren and many great-grandchildren.
An online guestbook may be signed and condolences expressed at: www.gallantfh.com
Memorial donations may be sent to Woodlands Memory Care, 147 West River Road, Waterville ME 04901, or MaineGeneral Hospice Care, 10 Water Street, Waterville ME 04901.
SANDRA T. HALKETT
WINSLOW––Sandra True Halkett, 63, of Winslow, died unexpectedly at her home on Monday, September 12, 2016. She was the daughter of James E. and Geraldine I. Halkett (deceased), of Bangor. Sandi was born December 22, 1953, in Bangor. She attended Bangor public schools and graduated from Bangor High School in 1972.
Sandi attended the University of Maine at Farmington, graduating with a bachelor of science degree in elementary education in 1975. She began her 19-year teaching career at Mary Snow School, in Bangor, and delighted students there and at Fairmont School, Abraham Lincoln School, Fruit Street School, and Garland Street Middle School with her outside-the-box teaching style. She loved her students and many of them felt similarly. In 1988-1989 she took a sabbatical leave to complete her master's degree in middle-level education at the University of Maine. She was the author of  Things You Always Wanted To Know About Middle Level Education but Didn't Know Where to Look, published in 1989. She said of it, "Not a best seller!"     During these school years she was active in more than 20 organizations. She was State Senator Mary-Ellen Maybury's campaign manager in 1988. In 1997 she left teaching to pursue her interest in things of the spirit. Sandi opened her first shop, Back Door to the Moon, in Oakland, in 1997. It closed in 1998 and she reopened later that year at the Loon Cove Golf Course, in Skowhegan. She moved her business to Winslow in 2000 and continued offering a cup of tea, spiritual counsel, and a book or crystal to whoever came through the door. Back Door to the Moon closed in 2009. She continued to offer spiritual counsel and readings and also taught in different venues until her death.
Sandi was very happy around a camp fire or kayaking with friends. No one who visited her store can forget the warm welcome they received from Moon ("Moonie"), her miniature dachshund. They were inseparable for more than 13 years. Sandi also loved camping st Searsport Shores and spend two of her happiest seasons there.
Sandi is survived by a brother, Thomas and his wife Diane, of Orono; four nephews: Stuart McCluer and wife Lane, of Sullivan's Island, South Carolina, Jesse Halkett and Rowland Halkett, of New York City, Ezra Halkett, of Bar Harbor; one niece, Mariah Halkett, of New York City; a step-niece, Lucia Helder, of Halifax, Nova Scotia; two grand-nieces, Lillly and Margaret McCluer, and a grand-nephew, Bates McCluer, all of South Carolina.
Please visit www.veilleuxfuneralhome.com to share condolences, memories and tributes with her family.
Memorial contributions may be made to: Temple Heights Spiritual Camp Scholarship Fund, PO Box 311, Lincolnville ME 04849
RUTH E. POLLEY
SABATTUS––Ruth Elizabeth Kenoyer Polley, of Sabattus, died Wednesday, September 14, 2016, at the Maine Veterans Home, in South Paris.
Mrs. Polley graduated in 1938 from Erskine Academy and attended Earlham College in Indiana for two years. She then attended and graduated from Central Maine General Hospital Nursing School in 1944. She was a private duty nurse from 1944 through 1954 and then a head nurse and supervisor at Central Maine Medical Center from 1955 through 1975. She was a member of the Nurses Association for over 35 years and was also a member of United Commercial Travelers for a number of years. In 1968, she married Leland Polley, of Sabattus. Leland died in 1995.
Mrs. Polley attended and served as a deacon  of the Community Free Baptist Church, of Sabattus, and then the Court Street Baptist Church, of Auburn, in her later years. She enjoyed bird watching and saved the life of some of them. She raised several wild birds and enjoyed them greatly. In 1987, she wrote a book about a favorite bird she raised, Little Twerp. She also loved gardening and outdoor activities, painting and knitting.
She was predeceased by her husband and her parents; sisters Alice and Martha; brothers Jean, Joseph, Winifred, Robert, John and Russell; sisters-in-law Peggy, Van, Muriel, Beverly and Shirley; and brothers-in-law Charles Mosher, Albert Probert and Elliott Lamb.
Mrs. Polley is survived by her sister, Helen Kenoyer Mosher, of South China; cousin, Charles Sisson and wife Stella, of South China and Nederland, Texas; 31 nieces and nephews; and many great-nieces and great-nephews.
Condolences may be offered in the guestbook at www.thefortingroupauburn.com.
STEVEN W. BUCKNAM
OAKLAND––Steven W. "Bucky" Bucknam, 66, of Oakland, died unexpectedly on Thursday, September 15, 2016, at his home. He was born in Waterville on January 6, 1950, the son of John and Gladys (Eastman) Bucknam.
Steve n graduated from Williams High School, in Oakland, and Presque Isle Intergrated Technology with a degree in electronics and TV repair. He worked a short time for Smitties TV, in Waterville. He was employed by Keyes Fibre Company, in Waterville, and later for SAPPI Fine Paper, in Hinckley.
Steven was an active member of the Messalonskee Masonic Lodge. He was a former member of the Fairfield Center Grange. His passion was buying and repairing pianos.
Besides his parents, ne was predeceased by a brother John Bucknam and two sisters, Joyce Pelletier and Ellen Weeks.
Surviving are brothers Robert, of Clinton, Ronald, of Oakland and David, of Belgrade; a sister Helen Bridges, of oakland; and many nieces and nephews.
An online guestbook may be signed and memories shared at www.lawrybrothers.com.
Memorial donations may be made to: Messalonskee Masonic Lodge, 12 Oak Street, Oakland ME 04963.
IRVING F. BANKS SR.
JEFFERSON––Irving Farnham Banks Sr., passed away on Thursday, September 15, 2016. He was born in Jefferson on August 21, 1925, to William and Winifred Farnham Banks.
On August 28, 1943, he married Cynthia Jackson, and even though they had celebrated their 73rd anniversary, he often introduced her as his bride. Irving was a hard working man and took pleasure in keeping a lovely lawn, gardens and,  recently, stone walls. Always of interest to him was the weather and the Red Sox. Singing and humming let everyone  know all was well in his life. He was a long-time member of the Riverside Masonic Lodge #135, in Jefferson.
He was predeceased by his son Irving, Jr.
Irving is survived by sisters Dorothy, Donna, Shirley, Sheila, and Nancy; sons-in-law Maurice Wing, Sr. and Thomas Clark, Sr.; sister-in-law Leah Libby; and brother-in-law, Errol Clark; 14 grandchildren; 17 great-grandchildren; 1 great-great-grandson; and several nieces and nephews.
Condolences and messages for the family may be expressed by visiting www.StrongHancock.com.
Memorial donations may be made to a charity of your choice.
STEPHEN F. BERNIER
VASSALBORO––Stephen F. Bernier, 55, was born August 4, 1961, in Waterville, to Louis and Pearl Bernier (deceased). Mr. Bernier died in Tennessee on Friday, September 16, 2016.
He was educated in local schools and graduated from Waterville High School. He worked at Sappi Fine Paper, in Hinckley, where he retired early due to ill health.
He was predeceased by a brother, Richard H. Bernier.
Stephen is survived by a son, Lyle E. Bernier, of Maine; sisters, Diane and husband Roland Dechaine, of  Winslow, Patricia and husband Robert, of Vermontville, Michigan, and Janice M. and husband Kevin Dyer, of Waterville; his brother, Peter Bernier, of Sidney; and several nephews and nieces.
ELAINE S. SINCLAIR
VASSALBORO––Elaine S. Sinclair, 67, passed away on Sunday, Sept­ember 18, 2016, which was her daddy's birthday. Her only illness was infectious happiness which was very contagious and spread to everyone with whom she came in contact.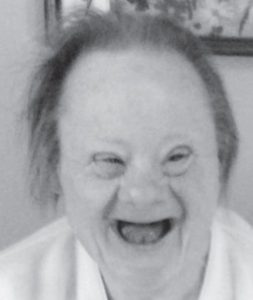 Elaine was born in Waterville on July 23, 1949, to Roland and Anita Sinclair. She loved life and people, making everyone her best friend. She grew up in Smithfield/Oakland area with her parents, then lived in Winslow with her sister Barbara Butler. For the last three years of her life she was cared for by nephew and niece Dana and 'April Sawtelle, in Vassalboro. Their daughters Alainie and Lilly and son Dana Michael Sawtelle loved and treated her like a sister.
Elaine attended Hilltop School as a young girl. She worked at Ken-A-Set, in Waterville, many years and then went daily to Muskie Center until a few months ago. She loved going places with her family, one dollar bills, chocolate ice cream spaghetti-meatballs, saltine crackers, chips and chocolate milk. She spent endless hours listening to her many records. Her favorite song was The Ballad of the Green Berets.  Elaine was convinced that there was a soldier named Ray (as in green Ba-Ray) and she was determined to marry him. This was a daily wish and she had his picture nearby at all times. She won many bowling trophies and participated in Special Olympics. Elaine attended the Fairfield First Baptist Church and loved her church family.
Elaine was predeceased by a brother George and her parents.
She is survived by two sisters and their husbands, Carol and Mike Ouellette, of Pittsfield, and Barbara and Ken Butler, of Waterville; a brother and wife, Mike and Mary Sinclair, of Brewer;  and many nieces, nephews and cousins.
A service celebrating her life will be held at 11 a.m., Saturday, October 1, 2016, at the Fairfield First Baptist Church, on 12 Newhall Street, followed by refreshments prepared by the ladies of the church. The burial will be at the Village Cemetery, on Peltoma Avenue, in Pittsfield, at a later date.
Arrangements under the care and direction of Dan & Scott's Cremation & Funeral Service, 445 Waterville Road, Skowhegan.
Online condolences may be given at http://obituaries.centeralmaine.com/obituaries/mainetoday-centralmaine/.
Memorial donations may be made to: Fairfield First Baptist Church, 12 Newhall St., Fairfield ME 04937.
RUTH B. PROSSER
ALBION––Ruth Beatrice Prosser, 84, died on Wednesday, September 21, 2016. Ruth was born August 2, 1932, in Portsmouth, New Hampshire.
She grew up in Kittery with her parents George and Dorothy Essex, and her siblings Diana and Ted. Ruth graduated from Traip Academy, in Kittery, where she met her soul mate, Byron Prosser. Ruth and Byron were married in Kittery on August 4, 1951. After traveling the country through Byron's service in the Air Force and his employment with Cessna Aircraft they came back to Maine and settled in Albion, where they became active members of Albion Christian Church. Ruth cherished her time with family and friends, gardening and the many road and plane trips she would take with Byron.
Ruth was predeceased by her son, Keith; her parents; her brother; and her sister.
She is survived by Byron, her husband of 65 years; her children, Byron Jr. and his wife Zoeann, of Searsport, Rodney and wife Barbara, of Columbia New Jersey, and Dorothy and husband James Small, of Skowhegan; many grandchildren; and many great-grandchildren.
An online guestbook may be signed and memories shared at www.lawrybrothers.com.
Memorial donations maybe made to: Albion Christian Church, 51 Main Street, Albion ME 04910 or : Alzheimer's Research at, www.alz.org.
ELEANOR B. FOSTER
AUGUSTA – Eleanor Bailey Foster, 96, passed away peacefully on Monday, Sept­mber 19, 2016, at Maine­General Medical Center, in Augusta. Eleanor was born in China Village on August 20, 1920, the daughter of William B and Ida (Pinkham) Bailey.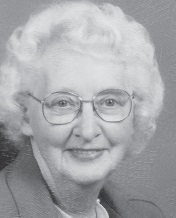 Eleanor spent all of her life in China except for a couple of years while she and Bill lived in Florida during World War II.
She married William A. "Bill" Foster  at China Baptist Church, in China, on August 20, 1944.  Eleanor and Bill raised two children and when the children reached school age in 1956, Eleanor was appointed postmaster and remained as the postmaster in China Village for 26 years until retiring in 1982.
Before and during her retirement, Eleanor kept actively involved within the church and the community.  She belonged to many community organizations, Woman's Bible Study, China Historical Society, Women's Auxiliary for the Legion, just to name a few.  She served as church secretary for the China Baptist Church, sang in the choir and on occasion played the organ.  She also kept herself active by playing golf, cross-country skiing, scrapbooking, crafting, reading, writing, doing genealogy and traveling around the country.
She was predeceased by her parents; two brothers, Nelson and Blaine Bailey; and her husband of 71 years of marriage, Bill.
Eleanor is survived by her two children, Dale Sturtevant, of Oakland, and Kendall Foster, of Dexter; two granddaughters, Heather Clark, of Old Orchard Beach, and Danielle Foster, of Albion; and several nieces, nephews, grandnieces, and grandnephews.
A Celebration of Life will be held at 2 p.m. on Saturday, October 1, 2016, at China Baptist Church, Causeway Road, China Village.  Burial will be right after the service at The China Village Extension Cemetery.  Following the burial, there will be a reception for Eleanor at the China Baptist Church Vestry.
Memorial donations may be made to:  China Baptist Church, P.O. Box 6095,   China Village, ME 04926.
An online guestbook may be signed and memories shared at www.lawrybrothers.com.
Responsible journalism is hard work!
It is also expensive!
If you enjoy reading The Town Line and the good news we bring you each week, would you consider a donation to help us continue the work we're doing?
The Town Line is a 501(c)(3) nonprofit private foundation, and all donations are tax deductible under the Internal Revenue Service code.
To help, please visit our online
donation page
or mail a check payable to
The Town Line, PO Box 89, South China, ME 04358
. Your contribution is appreciated!
https://townline.org/wp-content/uploads/2019/07/Town-Line-Website-banner-v3-1030x206.jpg
0
0
Website Editor
https://townline.org/wp-content/uploads/2019/07/Town-Line-Website-banner-v3-1030x206.jpg
Website Editor
2016-09-29 15:15:36
2016-10-10 19:38:34
Obituaries, Week of September 29, 2016