SCORES & OUTDOORS: Carnage on our highways; do the night critters have a chance?
OK, let's shift gears this week and talk about our roads. No, not the ruts, potholes and whoopsy dos, nor the bevy of political signs that sprout along the roadway. I'm talking about the carnage on our highways.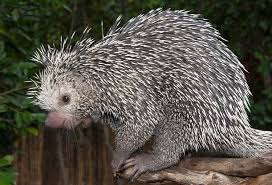 Over the last week, I have seen, laying dead, either on the shoulder or squished in the travel lanes, skunks, porcupines, an occasional opossum, and a plethora of gray squirrels.
Is there an abundance of wildlife out there, are they widening their range in search of food, or is the change in their habitat forcing them to seek shelter elsewhere?
It is an interesting thought.
Of the many animals I've seen as road kill, gray squirrels are by far in the majority.
It might be because they are scatter hoarders. They hoard foods in numerous caches for later recovery. Some caches are temporary, especially those made near the site of a sudden abundance of food which can be retrieved within hours or days for reburial in a more secure site. Others are more permanent and are not retrieved until months later. Each squirrel is estimated to make several thousand caches each season. This would include a large range of territory for them to cover in order to have all these caches.
Skunks and porcupines are nocturnal creatures that generally only make appearance following night fall.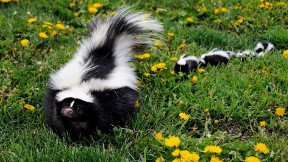 Although skunks have excellent senses of smell and hearing, they have poor vision, being unable to see objects more than about 10 feet away, making them vulnerable to death by road traffic. They already have a short lifespan, up to seven years, but most will live only up to a year.
Porcupines, which are mostly nocturnal, will forage during the day. They are slow-moving mammals that once exposed to the dangers of crossing a strip of asphalt, become susceptible to road collisions with autos.
Both the skunks and porcupines are dark in color, making them difficult to see in the dark, especially with some of today's new cars. Older cars, with the standard types of headlights, illuminate the sides of the road at a longer distance, while the newer LED projection-type headlamps light up the roads in a more direct, straight-forward path, leaving the shoulders and aprons to the road a little darker.
All in all, for these denizens of the woods, when they venture out at night, they are no match for a 3,000-pound hunk of steel barreling down at them at 55 mph.
CHALLENGE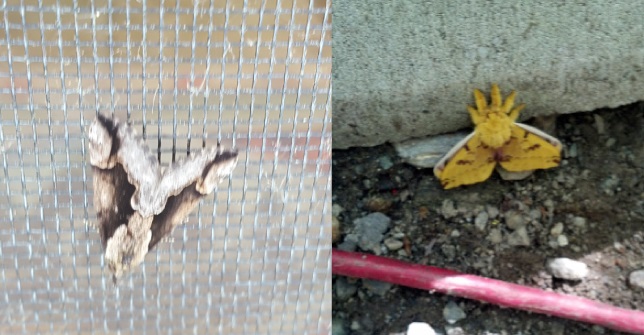 Now, here is a challenge for readers.
In the 20-plus years that I have been writing this column, I have come across a lot of creatures of nature that I have not been able to identify. Through the help of my contacts at the Maine Department of Inland Fisheries and Wildlife, and doing countless hours of research, I have been able to bring to you many descriptions of these critters. But, in that time, I have come across two that even experts have not been able to help me. One was in 2013, and the other was just last weekend.
So, I am presenting to you, amateur entomologists and wannabes, these two for your perusal. Does anyone out there in The Town Line nation, know what these are? (Send us an email at townline@fairpoint.net or via our Contact page.)
Roland's trivia question of the week:
This Red Sox pitcher became a verbal punching bag when he said, "What can I say? I just tip my hat and call the Yankees my daddy."
Responsible journalism is hard work!
It is also expensive!
If you enjoy reading The Town Line and the good news we bring you each week, would you consider a donation to help us continue the work we're doing?
The Town Line is a 501(c)(3) nonprofit private foundation, and all donations are tax deductible under the Internal Revenue Service code.
To help, please visit our online
donation page
or mail a check payable to
The Town Line, PO Box 89, South China, ME 04358
. Your contribution is appreciated!
https://townline.org/wp-content/uploads/2016/06/TownLineBanner.jpg
0
0
Roland D. Hallee
https://townline.org/wp-content/uploads/2016/06/TownLineBanner.jpg
Roland D. Hallee
2018-06-20 15:05:35
2018-06-20 20:41:11
SCORES & OUTDOORS: Carnage on our highways; do the night critters have a chance?