SCORES & OUTDOORS: Can we foretell the upcoming winter?
Well, we're coming up on the middle of October, and time to take a look at what Mother Nature has provided to us in regards to a preview of the upcoming winter.
Brrrr! Dread the thought!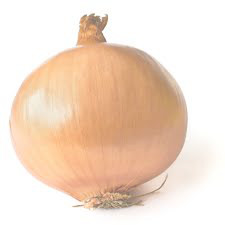 During the summer and fall, our little critters, and even our vegetation, provides us with a glimpse of what we may be in store come the winter months.
Now, let's make it clear. All of the following are according to farmers' folklore. I looked up the word "lore" in the dictionary, and this is what I came up with: "All the knowledge of a particular group or having to do with a particular subject, especially that of a traditional nature." Apparently, these are the result of many years of farmers keeping track of conditions involving their fields and crops.
First, it's the old wives tale about the beloved onion. The lore goes that if an onion is difficult to peel, it is a sign of an impending harsh winter. If the onion peels easily, we can expect a milder winter. Notice I said, "milder."
So far this summer, I have noticed that onions have been relatively easy to peel. My wife and I eat lots of onions, so this is more than just a small sample size.
Next comes those dreaded hornets and wasps. Farmers' folklore has it that ground hives signify a low snowfall. Well, we went through this a couple of weeks ago when I told of the problem we had at camp this fall with yellow jacket hives in the ground. We had at least four that we knew about this summer, when action had to be taken to alleviate the problem.
However, during our close-down weekend at camp, we were again pestered with a multitude of yellow jackets, indicating there was another hive nearby. We never found it.
Contributing to that theory is the hornets nest I saw last week. A nest, the size of a honeydew melon, hung on a branch, low on a tree, probably about six feet or so off the ground. Not very high for a hornets nest.
With so many nests in the ground and the one hanging low on a tree branch, that, supposedly, indicates low snowfall. Wouldn't mind that, even if I do have the snowblower tuned up and ready to go.
Another sign that the impending winter will be on the mild side has a little bit of controversy.
The wooly bear caterpillar. That darling, little fuzzy insect that usually comes out in mid-September. I have seen only a few, but they all have been on the highway, where I can't get a really good look at them.
I did see one last weekend at camp, and the results were not favorable. However, there is another side to that story.
Now, I am sure everyone has heard the myth that the length of the rust-colored band on a wooly bear tells of how severe or mild the winter. If the rust-colored band dominates the body, it will be a mild winter.
The wooly bear I saw measured 1-5/8 inches long. An inch of that length was black, while the rust-colored band measured only 5/8-inch. That's telling me the winter will be a little on the bad side. However, other people have told me the wooly bears they have seen were predominantly rust-colored. I hope mine was the flunky of the wooly bears.
Finally, the cicadae. That is the green, grasshopper-looking insect that buzzes during the hot, steamy, humid days of July. Farmers' folklore has it that the first killing frost of the season will occur 90 days following the first sound of the cicadae, after the full moon. The first time we heard the cicadae this summer was on July 26. Count out 90 days, that brings us to October 26. With the full moon happening on October 28, you can expect the first heavy frost to take place after that date.
Now, just for giggles, let's throw in the Farmers Almanac. According to them, the first sight of snow should come around mid-November, but only as flurries. Through December, it is calling for some wet snow and rain, with some wintery mix. They do predict a white Christmas. But again, no serious snowfalls. Their first significant snow event is predicted during the second week of January 2020.
Do we dare look any further?
Roland's trivia question of the week:
Which player holds the NFL record for most points scored in a single game.
Responsible journalism is hard work!
It is also expensive!
If you enjoy reading The Town Line and the good news we bring you each week, would you consider a donation to help us continue the work we're doing?
The Town Line is a 501(c)(3) nonprofit private foundation, and all donations are tax deductible under the Internal Revenue Service code.
To help, please visit our online
donation page
or mail a check payable to
The Town Line, PO Box 89, South China, ME 04358
. Your contribution is appreciated!
https://townline.org/wp-content/uploads/2016/06/TownLineBanner.jpg
0
0
Roland D. Hallee
https://townline.org/wp-content/uploads/2016/06/TownLineBanner.jpg
Roland D. Hallee
2019-10-09 15:15:35
2019-10-09 15:15:35
SCORES & OUTDOORS: Can we foretell the upcoming winter?