ERIC'S TECH TALK – Kids and social media: What to know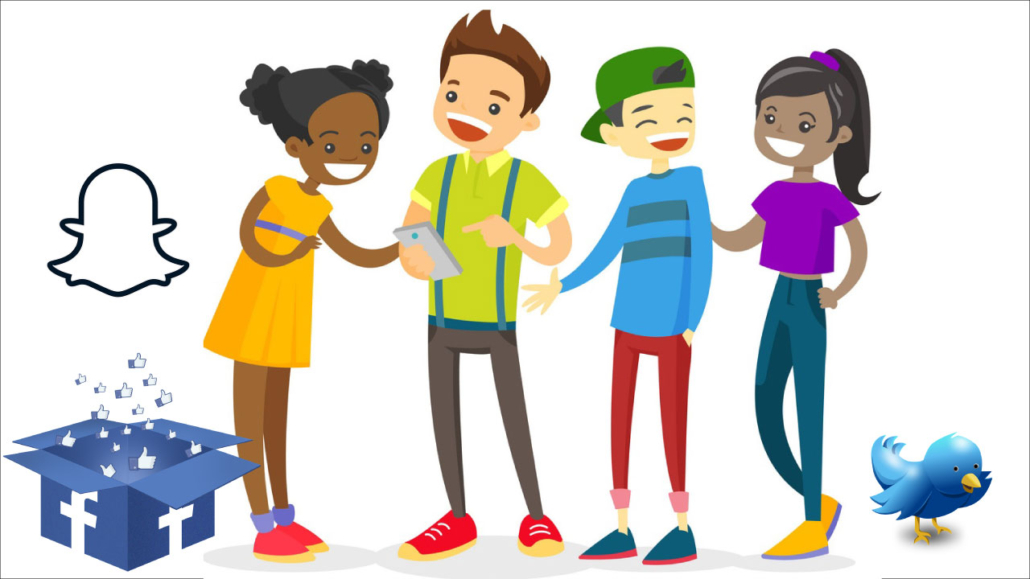 Probably the most invasive aspect of the technological revolution in the last two decades is the ubiquity of social media in our daily lives. From entire articles in the New York Times devoted to the 280 characters tweeted by the president during his morning absolution, to the fact that Facebook is the most popular source of news for millions of Americans, it's impossible to escape the influence of social media.
Children born after the new millennium have grown up with a daily digest of this bite-sized brain spill. How is it affecting them, and how has their use of it changed over time?
A new study released this year tries to answer some of those questions. This survey of teen social media use was sponsored by Common Sense Media, a nonprofit which describes itself as "the leading independent nonprofit organization dedicated to helping kids thrive in a world of media and technology."
The survey of 1,141 adolescents between the ages of 13 and 17 is a follow-up to an earlier study the organization did of 1,000 teens back in 2012. Each survey was conducted on a separate and random cross-section of teens of different ethnicities, socio-economic backgrounds and geographic locations, proportional to their representation in the U.S. population.
Common Sense Media aims to "empower parents, teachers, and policymakers by providing unbiased information, trusted advice, and innovative tools to help them harness the power of media and technology as a positive force in all kids' lives."
Their website is very well organized, and I highly recommend it to parents and teachers trying to navigate the increasingly complex web of social media services available online.
According to the new study, although the number of teens who use social media, about 81 percent, hasn't changed from the survey done six years ago, other factors, such as frequency of use, have changed significantly.
In 2012, only 34 percent of teens surveyed said they use social media more than once daily. Today that number has more than doubled, with 70 percent now saying they access social media multiple times per day. In fact, 34 percent of teens report using social media several times an hour, and 16 percent admitted to using it "almost constantly."
Some of this increase, according to the researchers, may have to do with a substantial increase in teens' access to mobile devices. Teens with smartphones has more than doubled in the last six years, from 41 to 89 percent and – if you include those who access social media from a non-phone device, such as an iPad or Android tablet – that number rises to 93 percent.
Facebook as the dominant social media site has also declined dramatically in the six years since the last survey was taken. In 2012, 68 percent of teens listed Facebook as their primary social media site. In the latest study from 2018, that number has dropped to only 15 percent, with Snapchat rising to the top with 41 percent, and Instagram at 22 percent.
One 16-year old respondent, when asked who she still talks to on Facebook, responded, "My grandparents."
Along with organizing teen respondents according to household income, ethnicity, age and gender, the survey administrators also rated each teen on something called a social-emotional well-being (SEWB) scale. This "11-item scale measures attributes related to SEWB in adolescents as identified by the National Institute for Clinical Excellence (such as happiness, depression, loneliness, confidence, self-esteem, and parental relations)."
Teens were presented with a series of statements regarding these topics, and asked whether they thought the statements were "a lot," "somewhat," "not too much," or "not at all" like them. Then, each teen was assigned to one of three groups depending on their responses: the high end of the scale (19 percent of respondents), the medium group (63 percent), or the low end of the SEWB scale (17 percent).
There were significant differences between groups organized on this SEWB scale. For example, nearly half of those surveyed on the low end of this scale, 46 percent, said social media is "extremely" or "very" important to their lives, compared to just 32 percent of those rated at the high end of the scale.
While an overwhelming majority of teens surveyed indicate social media has had a positive impact on how they feel about themselves, those on the lower end of the SEWB scale were more likely to report a negative experience. For instance, nearly 70 percent of those on the low end report feeling left out or excluded on social media, compared with just 29 percent at the high end. In addition, 43 percent on the low end reported an experience of cyberbullying online, while only 5 percent in the upper group related similar experiences.
By a high majority, however, even those on the lower end of the SEWB scale report that social media has had a greater positive effect than a negative one on their lives. In fact, according to the survey, those at the lower end are actually more likely to say social media has a generally positive effect on them.
There have been some other important changes over the last six years as well. Whereas in 2012 "face-to-face" was still the preferred method of interacting with their peers, the most recent study has seen the number of teens preferring face-to-face contact drop from 49 percent to 32 percent. Texting is now the most popular method of communicating, with 35 percent of teens listing it as their number one way to connect with friends.
And teens seem ahead of the curve when looking at the dangers of social media addiction. Fifty-four percent of respondents concede that social media "often distracts me when I should be paying attention to the people I'm with," up from 44 percent in 2012. As well, nearly half (44 percent) admit to being frustrated with friends for using their devices when they are hanging out together.
It should also be noted that 33 percent of teens expressed a desire that their parents spend less time on their own devices, a 12-point increase from 2012.
And with all the controversy about the power big tech companies have to sway public opinion, kids have already figured this out, with 72 percent of teens thinking tech companies manipulate users to get them to spend more time on their platforms.
Teens also expressed a mixed record on self-regulation when it comes to putting down their devices at important times, with 56 percent saying they do so: for meals (42 percent), visiting with family (31 percent), or doing homework (31 percent).
The teens surveyed were also asked about cyberbullying. 13 percent admitted to having "ever" experienced bullying online. Nine percent said they had been bullied online "many" or "a few times", with the rest saying "once or twice". Twenty-three percent of teens surveyed claim to have tried to help a classmate who was cyberbullied, either by talking to the individual, reporting the situation to an adult, or posting positive comments online to counter negative content.
According to the study, the most important aspect of social media for teens is the ability it gives them to express themselves creatively. More than one in four, 27 percent, of respondents said social media was an "extremely" or "very" important avenue for creative self-expression.
In an open-ended comment section on the survey, one 17-year old girl wrote that "[s]ocial media allows me to have a creative outlet to express myself," while a 14-year old African-American girl said, "I get to share things I make."
Several conclusions were highlighted by the researchers in their report. Overall, teens seem to find social media a generally positive addition to their lives, and there doesn't seem to be any clear link between increases in depression rates and social media use.
Also, teens seem extremely savvy when it comes to the addictive nature of social media, and the attempts by tech companies to rope them into using it, more so perhaps than their parents. However, as with drug use, those on the lower end of the social-emotional well-being scale are more vulnerable to its negative effects.
Social media, whether it's Facebook, Twitter, Snapchat, or something else that has yet to come along, is here to stay, a permanent remodeling of our social context, like television in the 1960s or radio before that. It has its negative and positive effects, like everything else, and it's up to parents to guide their kids in using it wisely, and developing healthy habits that will carry them into adulthood.
Eric W. Austin writes about technology and community issues. He can be reached by email at ericwaustin@gmail.com.
Responsible journalism is hard work!
It is also expensive!
If you enjoy reading The Town Line and the good news we bring you each week, would you consider a donation to help us continue the work we're doing?
The Town Line is a 501(c)(3) nonprofit private foundation, and all donations are tax deductible under the Internal Revenue Service code.
To help, please visit our online
donation page
or mail a check payable to
The Town Line, PO Box 89, South China, ME 04358
. Your contribution is appreciated!
https://townline.org/wp-content/uploads/2016/06/TownLineBanner.jpg
0
0
Eric W. Austin
https://townline.org/wp-content/uploads/2016/06/TownLineBanner.jpg
Eric W. Austin
2018-09-20 13:46:46
2018-12-28 20:40:47
ERIC'S TECH TALK – Kids and social media: What to know