How they can benefit each other
Usually when most folks think of animals in the garden, it worries them. After all, who wants their veggie patch trampled and eaten, with fresh poop in its place? While I would shudder to think of that as the outcome, it is possible for both garden and livestock to thrive with carefully managed inputs from each other. In this article, we will look at a few small-scale concepts for small animals, and explore the possibilities for anyone who desires to get the best from both worlds, animal and vegetable.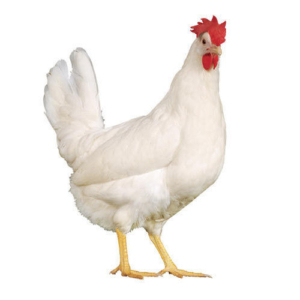 A few keys to this involve timing, choice of crops, choice of animals, appropriate fencing, and shelter. When these are combined in thoughtful proportions, it can be an important part of attaining a measure of sustainability. So to begin our short trip into the world of gardening with and for livestock, let's look at what could grow well together. As you read this, try to spot the symbiotic cycles that are created- such as the chicken eats the corn, then the manure is used to grow the corn, which feeds the chicken- and so on.
The first example here might really surprise, delight, shock, or disgust you. I'll mention it here to get it out of the way: Mealworms! Yes, these insects can be conveniently raised in a kitchen or a closet in a plastic set of drawers and fed flour or crushed-up cereal, with a slice of potato as a water source. Not only will poultry delight in eating them, but they are edible for people too and taste nutty and pleasant. As an added bonus, their frass (manure) can be mixed into potting soils or added to the garden as a soil amendment.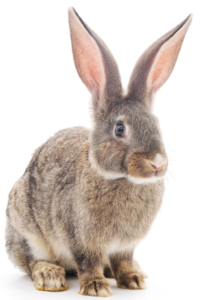 Next, we'll look at birds. Poultry manure is strong stuff; when it's time to shovel out the chicken coop, I try to make sure it's mixed with bedding as I incorporate it into the soil, waiting a couple of weeks until planting. Alternatively, the careful use of a movable pen or "chicken tractor" moves the birds to a spot where the birds scratch around, eat weeds and seeds, and contribute their "deposits" to nourish the soil. For added nutrition in the birds' diet, we could move them to a plot where we grew treats for them like greens, pumpkins, grains, and sunflowers.
Certain types of birds can be let out into a fenced-in garden area in the daytime and closed up safely in a shelter at night. Bantam (miniature) breeds don't cause as much damage to growing plants in areas in which their presence is desired to control pests. Other birds — such as geese — have been traditionally used to weed unripe strawberries, then moved to another area once the berries are ripe. Orchards and permaculture in particular can benefit from this kind of setup. I've seen birds-especially ducks- quite happy when they were able to help themselves to garden leftovers and windfalls.
Rabbit manure is a fine soil amendment in convenient little "pellets." Bunnies likewise adore (much to our chagrin) all sorts of garden veggies. As long as they are kept away from unintended consumption of the garden, they are an acceptable, adorable companion.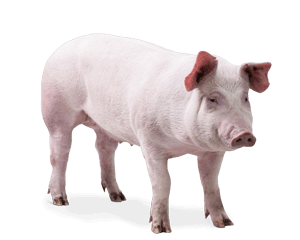 Pigs lend value to the preparation of a garden, though they are oftentimes difficult to contain (especially if they grow up into big pigs) and need sturdy enclosures. Their natural rooting instinct can be harvested and put to good use in tilling up an area or turning a compost pile. Drill some corn kernels into a compost pile and a piggy will happily do some digging to get the rewards. And, of course, they will squeal with delight when handed garden rejects and refuse.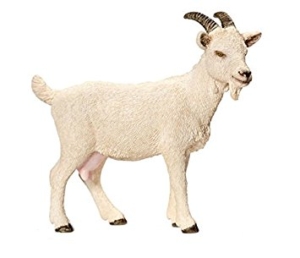 What about goats? Yes, their manure has been responsible for earning a few blue ribbons. Yes, they are good at mowing the lawn in areas that the lawn mower refuses to go. Yes, they eat all those veggies that didn't quite make the cut. Yes, yes, yes! But my eyes glaze over when I think of the trouble they've made throughout the years whenever they've escaped their assigned side of the yard, gone to places they weren't welcome, crashed my garden parties, gnawing on every fruit tree and seedling in sight. I get it why people want goat milk, meat, and manure — I totally do!
And yet, I hesitate to recommend them unless they have either a person who can be their nanny at all daylight hours (unlikely), or a fenced in area they will never, never be able to escape. Or, the garden should be fenced-in accordingly. At any rate, when you get goats you do so at your own risk…don't say I didn't warn you!
Happy gardening everyone! I hope you're all enjoying the summer harvest and all its pleasures. Oh, and if you would like more information about anything in this article and you have access to the Internet, check out a reliably-sourced video on YouTube. If you'd rather read a book, The Encyclopedia of Country Living by the late Carla Emery is one of the best.
Responsible journalism is hard work!
It is also expensive!
If you enjoy reading The Town Line and the good news we bring you each week, would you consider a donation to help us continue the work we're doing?
The Town Line is a 501(c)(3) nonprofit private foundation, and all donations are tax deductible under the Internal Revenue Service code.
To help, please visit our online
donation page
or mail a check payable to
The Town Line, PO Box 89, South China, ME 04358
. Your contribution is appreciated!
https://townline.org/wp-content/uploads/2019/07/Town-Line-Website-banner-v3-1030x206.jpg
0
0
Emily Cates
https://townline.org/wp-content/uploads/2019/07/Town-Line-Website-banner-v3-1030x206.jpg
Emily Cates
2018-08-01 13:07:59
2018-08-01 13:17:58
GARDEN WORKS: Livestock and the Garden