MARY DIONNE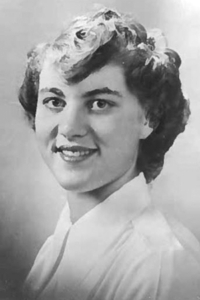 WATERVILLE – Mary Dionne, 86, passed away peacefully, following a short illness, on Monday, March 29, 2021. Mary was born on November 11, 1934, in Waterville, the daughter of Olive (Vashon) Plourde and Leo Plourde.
She graduated from Waterville High School in 1952 and attended Notre Dame Catholic Church.
Mary worked in various textile mills. She also worked at LaVerdiere's Warehouse, in Winslow, and Colby College, in Waterville. At Colby she was a dining hall attendant where students and friends knew her as "Miss Mary." Mary was a hard worker, loving mother, wife, and mémère.
She enjoyed going to the coast, attending county fairs, and going to bingo and seeing friends. Mary was an accomplished knitter and cook.
Mary was predeceased by the love of her life, Donald Dionne, in 2016.
She is survived by her two sons, Ronald and Emily Dionne, of Brunswick, Richard Dionne, of Warren Vista, California; four grandchildren Erron Dionne and companion Anthony Jacques, of Vassalboro, Michelle Dionne and companion Rachel Tranata, of Oakland, California, Tracy Dionne and companion Mark Sheets, of Lewiston, Amy Dionne and companion Zack Everett, of Brownfield; five great-grandchildren, and three great-great-grandchildren.
A graveside service will be held at 10 a.m., on Wednesday, June 16, at the St. Francis Catholic Cemetery, 78 Grove Street, Waterville, Maine 04901.
Arrangements are under the direction and care of Aable Cremation Services, Waterville, Maine.
In lieu of flowers, donation may be made to the Humane Society WatervilleArea, 100 Webb Road, Waterville, ME 04901.
JOHN K. RYAN JR.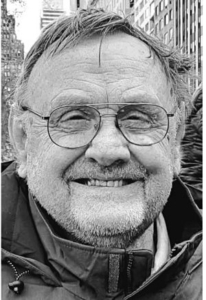 FAIRFIELD – John Kimball Ryan Jr., 72, passed away, Tuesday, March 30, 2021, at MaineGeneral Medical Center, in Augusta. He was born March 19, 1949, in Putnam, Connecticut, the son of John Kimball Sr. and Jennie Dorothy (Govina) Ryan.
He graduated from Putnam High School in Connecticut, class of 1968, then continued his education and graduated from Havard Ellis Technical School in 1970. On July 23, 1977, he married Lana Beaulieu, in Waterville.
He was employed as an aircraft mechanic, owned, trained, and drove his own harness racing horses. He was burned out of business in 1980, then worked over 20 years at Huhtamaki, in Waterville. He enjoyed working on cars and participating in car shows with his 1966 MG.
John is survived by his wife of 43 years, Lana (Beaulieu) Ryan, of Fairfield; daughter, Stacey Sangillo, of Moodus, Connecticut; two granddaughters, Hailey Sangillo and Sophia Sangillo, both of Moodus, Connecticut; two brothers, Thomas Ryan, of Dade City, Florida, Jake Ryan, of Peoria, Arizona; several in-laws; several nieces and nephews.
A Celebration of Life will be held at a later date at the convenience of the family.
Arrangements under the direction and care of Dan & Scott's Cremation & Funeral Service, 445 Waterville Road, Skowhegan ME 04976.
In lieu of flowers, friends wishing may make donations in John's memory to the Humane Society Waterville Area, 100 Webb Rd., Waterville, ME 04901.
PATRICIA A. HOYT
BENTON – Patricia Ann (Grard) Hoyt, 81, passed away on Wednesday, March 31, 2021. Patty was born on an island in the Kennebec, in Fairfield, on May 22, 1939.
Henry William Grard and Verna Mildred (Reid) raised her in Fairfield where she attended school, graduating from Lawrence High School, class of 1957. She was raised as a happy Baptist with her three younger sisters.
Following high school, Pat was a waitress at a Winslow eatery where she met her future husband. She raised four children with him. She was a cook for SAD #49 in later years, but mostly she was mom, or grammy, even great-grammy; always loved.
There were many afghans knitted, she crocheted; if a needle was involved, she could do it. She sewed her families' clothes, made clothes for her daughters, and enjoyed quilting with Nana Grard. She always made sure her children were happy.
It wasn't always easy as military life took them from Maine to Morocco, California, Boston, Mississippi, and Maryland. In her old age she was content to try and solve all the world's crossword puzzles.
She was predeceased by her parents; her husband, Edward E. Hoyt II; her youngest daughter, Verna Alta Gregoire; her youngest sister, Nancy Hall (Winslow); her brothers-in-law, Gerry Routhier (Shawmut), Raymond Hoyt (Boston, Massachusetts), and David Hoyt (Rochester, New Hampshire); her sisters-in-law, Ruth Hoyt, Eileen Kaskeski, and Barbara Comeau (all from Boston, Massachusetts).
She is survived by her children, Edward Hoyt, of Benton, Theresa Hoyt, of Oakland, and Patricia Doughty and her husband, Jerry, of Winchester, New Hampshire; her grandchildren, Edward and his wife, Ashley, of Fairfield, Natasha Hoyt, of Oakland, Michael Doughty and his wife, Dr. Joy Doughty, of Virginia, Tommy Doughty, of New Hampshire, and Annie Gregoire, of Augusta; one great-grandchild, Henry, of Fairfield; and her sisters, Butch Routhier, of Waterville, and Bev Hamlin and her husband, Tim, of Vassalboro.
An online guestbook may be signed, and memories shared at http://www.familyfirstfuneralhomes.com.
Arrangements are by Lawry Brothers Funeral and Cremation Care, 107 Main St., Fairfield.
PAULINE L. FOSTER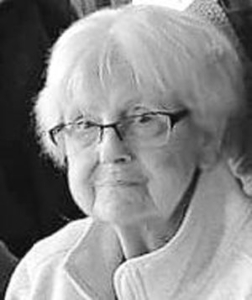 WINDSOR – Pauline Lillian Foster, 89, of Windsor, passed away Thursday April 1, 2021, at Alfond Center for Health, in Augusta, following a brief Illness. She was born on March 26, 1932, in Stonington, and was raised by her grandparents, Lillian and Harry Colby.
She had two siblings, Donald Fifield and Patricia Clements. She married Lester Arnold Nickerson May 22, 1948, in Belfast, and they had two children, Tom and Sheila. She graduated with a GED from Belfast High School in 1964.
She married Stanley Eben Foster Jr. on February 20, 1965. They had three daughters, Karen, Estella and Kathy. She owned and operated Foster's Dairy Farm, in Palermo, with her husband, Stanley, for many years.
Pauline "Polly" was a very kind hearted, generous person, amazing mother, grandmother and great-grandmother. She loved trips to Stonington to visit with friends and, of course, the seafood. She loved quilting with her friend, Diane. She knitted hats and mittens and donated them to Palermo Consolidated School. She loved cooking and making gifts for her family at Christmas.
She was predeceased by her grandparents, Lillian and Harry Colby; husband, Lester A. Nickerson; granddaughter, Jayme Lynn Nickerson; husband, Stanley E. Foster Jr.; son-in-law, Stuart Libby; aunt, Vera Stoddard; sister, Patricia Clements, brother, Donald Fifield.
She is survived by son, Thomas Nickerson and wife Debra, of Palermo; daughters, Sheila McCarty and husband Michael, of Palermo, Karen Libby, of Windsor, Estella Morris, of Palermo, and husband John, of Belfast, Kathy Tesseo and husband Michael, of Palermo; grandchildren, Jennifer Nickerson, Jody Gray, Paula Doucette, Maygen Hardy, Alia Coombs, Molly Libby, Benjamin Bragg, Hannah Bragg, Kayla Tesseo, Becky Tesseo and Michael Tesseo; many great-grandchildren; nieces, nephews, cousins, and sister-in-law.
There will be no funeral services. A family graveside service at a later date.
Friends are invited to share their thoughts, condolences and fond memories online at http://www.plummerfh.com.
To honor Polly, please consider a donation to the Windsor Volunteer Fire and Rescue,. 671 South Belfast Rd., Windsor, ME 04363.
LORNA R. RAYMOND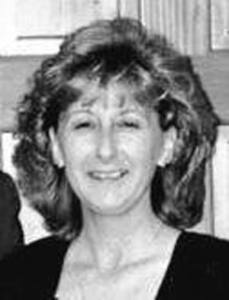 WINSLOW – Lorna R. (McCaslin) Raymond, 68, passed away at Beth Israel Deaconess Medical Center, in Boston, on Thursday, April 1, 2021, following a long battle with heart disease. Lorna was born in Waterville on January 20, 1953, to her parents William (Bill) and Lucille McCaslin Tilton, of Winslow. Lorna attended Winslow High School, and later retired from the C N Brown Co., in Winslow, as a manager, in 2017 following 20 years of service. She had a beautiful, loving spirit that welcomed her family and friends to celebrate love, laughing, and delicious food for holidays and gatherings, at her home on Pattee Pond, in Winslow.
When she was not entertaining, she was crocheting, making salads. As well as trying new and exciting soups, that she shared weekly with her family. She loved taking vacations with her daughter and granddaughter to Disney World, New York, New Hampshire and Pennsylvania. Not excluding her trips to Las Vegas and Foxwoods, where she liked to test her odds at the slots and Bingo. To all that knew her Lorna was an avid Online Farmville player.
Lorna developed breast cancer in 2019, and was successful in beating the disease. However, she developed a heart issue shortly after and fought valiantly to overcome the effects of heart disease. She fought for 16 months before losing the battle to heart disease. Lorna's determination, and will to fight to overcome the disease amazed her doctors. That will was evident in November 2020 when the Northern Light Inland Hospital ER, in Waterville, staff fought with her to save her life. As a result, Lorna was able to live for five more months.
Lorna was predeceased by her father, William.
She is survived by her mother, Lucille McCaslin; her husband Ronald Raymond; daughter, Heather Metten; son, Adam Conary; and granddaughter, Katarina Metten, all of Winslow; her siblings, Darryl McCaslin and his wife Ann, of Maryland, Derek McCaslin and his wife Jean, of Winslow, and Dwight McCaslin, of Skowhegan; her stepchildren; Trisha Rossignol and her husband Joe and their children, Joey and Veronica Rossignol, of Winslow, Rhonda Raymond and her children Peter and Adriana, all of Winslow; several nieces and nephews, and her mother-in-law, Theresa Raymond, of Massachusetts.
Funeral arrangements are by Casper Funeral and Cremation Services of Boston.
A celebration of Lorna's life will be announced at a later date.
For those wishing to donate to a worthy cause on behalf of Lorna you can do so by donating to the Waterville Elks Lodge 905, Veterans Committee, 76 Industrial St., Waterville, ME 04901.
ALAN M. FRANKEL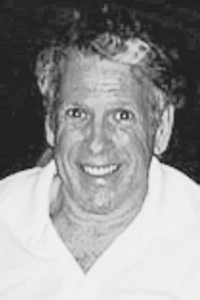 WATERVILLE – Alan M. Frankel, 82, of Waterville, passed away at home on Saturday, April 3, 2021. Alan was born in New York, New York, on February 2, 1939, the son of the late Sidney and Priscilla (Cowan) Frankel.
He graduated from Fieldston High School, in New York, and also Colby College, in Waterville. He had long standing relationships with many of his classmates from high school. He came to Maine to attend summer camps when he was younger; that's when his fondness of Maine began.
Alan loved his camp; it was his passion. He was a prankster with a great sense of humor. He enjoyed baseball (always a diehard Yankees fan), football, and traveling. Alan also loved fine dining.
He was extremely good with numbers, names, and phone numbers. Alan was a great soul and always drew people close to him.
Besides his parents, he was predeceased by his first wife of 25 years, Joan Turner Frankel; his stepmother, Clara Halprin; and his granddaughter, Sara Frankel.
Alan will be sadly missed by his son, David Frankel; his second wife and caregiver, Gisele Veilleux.
A celebration of Alan's life will be held at a later date.
An online guestbook may be signed, and memories shared at http://www.familyfirstfuneralhomes.com
Arrangements are by Lawry Brothers Funeral and Cremation Care, 107 Main St., Fairfield.
ANNETTE F. ROSSIGNOL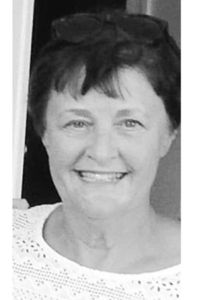 WATERVILLE – Annette Fortin Rossignol, 74, passed away on Easter Sunday, April 4, 2021. Annette was born August 18, 1946, in Augusta, daughter of the late Marie Rose (Pare) Fortin and Henry Fortin.
There she grew up with her two older brothers and two younger sisters. She attended St. Augustine School and graduated from Cony High School, in Augusta.
Annette was married to Everett Rossignol for several years and they raised their two children in Oakland. She worked as a medical and legal secretary and was employed by the U.S. Postal Service and L.L. Bean before retiring. She practiced her Catholic faith for many years. She enjoyed road trips to the coast, going to the movies and spending time with family and friends. She was generous and full of love and compassion.
She was predeceased by her brother, Ron Fortin and sister-in-law Jean, sister, Dianne Gallant, brother-in-law Jay McCann; and niece Michelle Gallant.
She is survived by her son, Michael Rossignol and his wife Lisa; daughter, Monique Rossignol and her husband Peter Gladziszewski; four grandchildren, Jeremiah Pomerleau, Laura Cole, Emma and Amy Gladziszewski; four great-grandchildren, Liam, Alister and Elle Cole, and Layton Pomerleau; several nephews and nieces; and many cousins; her brother, Ken Fortin; sister, Gloria McCann; brother-in-law Larry Murphy.
A celebration of life was held at Faith Church, 250 Kennedy Memorial Drive, in Waterville, on Saturday, April 10.
Arrangements are under the direction and care of Gallant Funeral Home, 10 Elm St., Waterville. An online guestbook may be signed, condolences and memories shared at http://www.gallantfh.com.
WILSON H. SHORES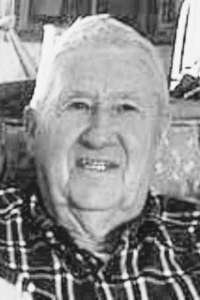 CLINTON – Wilson Hervey Shores, 92, passed away Monday, April 5, 2021, at his home, in Clinton. Wilson was born in Benton on December 4, 1928, to James Edward Shores and Florence May German Shores.
Wilson graduated from Lawrence High School, in Fairfield, in 1947. While in high school, Wilson was active in the Future Farmers of America and participated in the showing of cattle, for which he received several first-place awards. After graduating from high school, Wilson worked on his family farm for several years.
On April 22, 1950, Wilson married the love of his life, Martha Mae Rowe. Wilson and Martha were married for 70 years. Several weeks after their marriage, the couple purchased the dairy farm owned by Wilson's grandfather, in Benton. Wilson made his living on that dairy farm for 28 years, during which time he owned up to 100 youngstock and milking cows, while also raising seven children with his wife.
After retiring from farming in 1978, Wilson was employed by S.A.D. #49 as a bus driver and as a custodian. He also worked as a truck driver for several years at his cousin Merton Richard's business. In 1981 the couple moved to Clinton, where they had built the new home Martha had always dreamed of on a 200-acre parcel of land overlooking the Sebasticook River.
Wilson was active in both the farming community and his local communities. He was a member of the Benton Grange for 78 years and the Maine Farm Bureau. He served as a member of the Agricultural Stabilization and Conservation Committee for 20 years. He also served as both a First Selectman and a Second Selectman in Benton for several years. In addition, he was at one time the president of the Clinton Lions Club and the president of the Clinton Senior Citizens organization.
Wilson and Martha spent many years wintering in Davenport, Florida, where they made many new friends. They enjoyed traveling to many other states, including California, New York, Tennessee, Texas, Virginia and Washington, D.C., with their oldest daughter and her husband, and together they traveled to Ohio to visit one of their twin daughters. They were also fortunate enough to have the opportunity to travel abroad to England, Scotland, Germany and France.
Wilson had the unique ability to dowse for water using an apple tree branch. He met many interesting people as he traveled throughout the state to use this gift to locate the best site on a piece of property for a well.
Wilson was very proud of his several large vegetable gardens and supplying his family, friends and neighbors with the fruits of his labor. He and Martha also enjoyed taking leisurely drives to different parts of Maine and spent many hours each summer picking different kinds of berries and enjoying their bounty.
Wilson is survived by his wife, Martha; his brother, Stanley Shores and his wife Esther; daughter, Sally Tuttle and her husband Mervin Jr.; sons, George Shores and his wife Ann, Steven Shores; daughters, Bonnie Williams and her husband Michael, , Darlene Shores Lynch and her husband Scott, Charlene Shores-Lynn and her husband Ron; and son-in-law, Ronnie Harris and his partner Judith Pelotte; 11 grandchildren, Mervin Tuttle III and his wife Jeanne, Derek Veilleux and his wife Jude, Ronnie Harris, Andrew Harris and his wife Melanie, Keven Shores and his wife April, Jeffrey Williams and his wife Christina, Keenan, Kelsie and Braeden Lynch, and Lauryn and Abby Lynn; and his eight great-grandchildren:, Aiden and Andrew Tuttle, Hailey Williams, Gabriel Estrada, Hayden McLeod, Ashley Shores, and Alex and Ellie Mae Harris; as well as many nieces and nephews.
Wilson was predeceased by his parents, James and Florence Shores; sisters, Mabel Colson and Irene Murch; his brothers, James Jr., Leland, Doug and Lendell; his daughter, Terry Shores Harris; and his granddaughter, Cheryl Tuttle.
A graveside celebration of Wilson's life will be held on Saturday, May 15, at 2 p.m., at the Brown Cemetery, on the Albion Road, in Benton.
An online guestbook may be signed, and memories shared at http://www.familyfirstfuneralhomes.com
Arrangements are by Lawry Brothers Funeral and Cremation Care, 107 Main St., Fairfield.
In lieu of flowers, donations can be made to the Benton Grange #458, c/o Mary Ann Colson, 8 East Benton Rd., Benton, ME 04901 or to a charity of your choice.
DOROTHY D. QUIMBY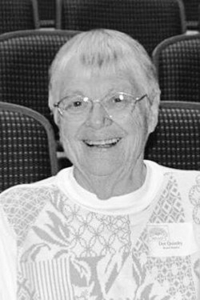 WATERVILLE – Dorothy "Dot" Dunlap (Webb) Quimby, 91, passed away on Monday, April 5, 2021, at Woodlands Senior Living, in Waterville. Dot was born on September 1, 1929, in Portland, to Philip Raymond and Genevieve (Dunlap) Webb.
She and her family moved to Ocean Park in 1937, where Dot attended Old Orchard Beach High School and graduated Valedictorian of the class of 1947. She went on to graduate Cum Laude and Phi Beta Kappa from Bates College, in Lewiston, where she served as class secretary from 1953 until her death.
After college, she and some of her classmates traveled through Europe for a few months. When she returned home, she married her college sweetheart, Lawrence H. Quimby. They lived in Newcastle with their first son Peter, while Larry taught at Lincoln Academy. In 1956, they moved to Unity, where they welcomed their second son Richard. Larry taught at Unity High School and eventually at Mt. View High School. Mr. Quimby passed away in 1989.
Dot received her master's in library sciences from the University of Maine in 1967. She served as Unity College's first librarian from 1965 to her retirement in 2001 as Professor Emeritus. Her proudest moment in her career was when the library at Unity College was named the "Dorothy Webb Quimby Library" in her honor. Dot was a faculty adviser to hundreds of Unity students over her career and became known affectionately as the "Mother of the Alumni". She edited the college alumni newsletter for many years as her way to keep in touch with "her kids" and she always enjoyed handing out seedling trees to graduates.
Dot was very active in community affairs. Over the years she served as town treasurer, on the Unity Budget Committee, as chairman of the Unity Scholarship Committee, as an active member of the Unity Historical Society, and a member of Unity United Church, where she sang in the choir for many years. Dot served on the Board of Future RSU #3. She also enjoyed being a part of the "The Noel Club", "The Walkie Talkie's", "The Unity College Old Retireds", "The Breakfast Bunch", and the Unity United Church's Methodist Women's Group.
Dot is survived by her sons, and his wife Pegi (Langeluttig) Quimby, of Unity, and her son, Richard W. Quimby, of Montville; her sister, Marilyn Marshall (Webb) Mayhew, of Orrville, Ohio; five grandchildren, Michael Rumney, of Knox, and Aurora Rumney, of Belfast, Kaitlin and her husband Zachary St. Jean, of Sabattus, Samantha Quimby and her partner Steven Clark, of Dixmont, and Elizabeth Quimby, of Biddeford; seven great-grandchildren, Eliana, Olivia, Charlotte, Madison, Michael, Morganne and Atlas; nephew, George Philip Mayhew, of Orrville, Ohio; and two nieces, Dana (Mayhew) Garner, of Simpsonville, Kentucky, and Jennifer (Mayhew) Carlson, of Parker, Colorado.
Visiting hours will be on Saturday, April 24, from 2 to 4 p.m., at Star In The West Masonic Hall, 327 Main Street, Unity. A Celebration of Dot's life will begin at 4 p.m. with Pastor Don Banton officiating.
At Dot's request, her burial service will be private. Arrangements are through Riposta Funeral Home, in Belfast.
Memories and condolences may be shared at http://www.ripostafh.com.
The family asks that in lieu of flowers, donations be made to Unity United Church, Depot Street, Unity, ME, in Dot's memory.
FRANCIS M. RAMSEY III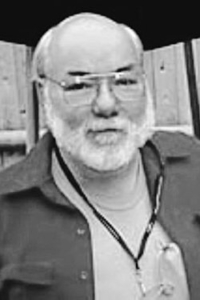 FAIRFIELD – Francis M. Ramsey III, 74, passed away on Wednesday, April 7, 2021, in Eastern Maine Medical Center, Bangor from a chronic illness. Francis was born September 6, 1946, in Brooklyn, New York, son of the late Francis M. Ramsey II and Florence (Kirschner) Ramsey.
He was the husband of Doreen A. (Maher) Ramsey with whom he shared 37 years of marriage. He and Doreen have resided in Fairfield for the past 16 years. He previously resided in Queens, New York. He was a graduate of Richmond Hill High School and attended Queens County College.
He worked for the telephone company as a repairman for 37 years until his retirement.
Francis was a gun collector, an avid reader and enjoyed cooking. He treasured the time he spent with his loving family.
In addition to his wife Doreen, Francis is survived by two daughters, Samantha Marie Ramsey and Jennifer Lynn Ramsey, both of Fairfield; his brother-in-law, Thomas Dixon, of Benton; and his nephew, Thomas Dixon and his wife Echo, of Westbrook.
In addition to his parents, Francis is predeceased by his sister, Mary Ann Dixon.
In honoring with Francis wishes, services will be private.
Arrangements are in the care of the Lawry Brothers Funeral Home, 107 Main St., Fairfield where condolences to the family may be shared on the obituary page of the website at http://www.familyfirstfuneralhomes.com.
In lieu of flowers, donations in his name may be made to the City of Hope National Medical Center, 1500 East Duarte Rd., Duarte, California 91010.
SISTER NOREEN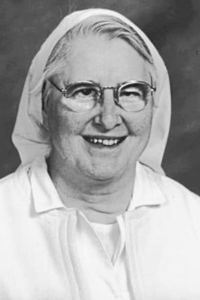 WATERVILLE – Sister Noreen, 86, of the community of the Servants of the Blessed Sacrament passed away at Northern Light Inland Hospital, in Waterville, on the morning of Wednesday, April 7, 2021, following five days in the hospital. Sister was born in Detroit Michigan, on June 6, 1934, the youngest of six children of Frances and Edward Thome.
She entered the Congregation of the Servants of the Blessed Sacrament, in Waterville, where she made her first vows on May 24, 1956. She served both in Waterville and in Pueblo, Colorado.
From her birth and throughout her life sister was afflicted by various trials and illnesses which she bore patiently to the edification of all. She was born with defective eyesight and pursued her many interests nonetheless. Before entering the convent in Waterville she worked at the Chancery Offices of the Archdiocese of Detroit. In community she served in many different capacities with generosity and gift of self in spite of her physical limits. She was known for her thoughtfulness of others always seeking how to bring them joy.
She was predeceased by her parents; and siblings. She is mourned by her religious community and her numerous nieces and nephews throughout the country. She was particularly close to her niece, Rosemary Lark, of Chevy Chase, Maryland.
A memorial service will be held later this year for her many friends and acquaintances.
Arrangments are under the care of Veilleux and Redington Funeral Home, 8 Elm St., Waterville, ME 04901. http://www.veilleuxfuneralhome.com
ELWOOD LOVEJOY JR.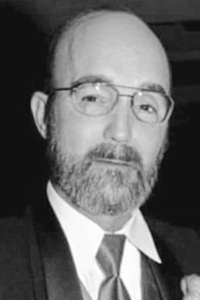 BENTON – Elwood "Keith" Lovejoy Jr., 63, of Benton, passed away peacefully at home on Friday, April 9, 2021, following several years of declining health. Elwood was born on April 2, 1958, in Waterville. He was the son of Elwood and Gloria Lovejoy Sr. of Gardiner.
If you asked a hundred people who Elwood was, they'd all give you a different story: A hard worker; A one-armed superhero; An avid coin collector; A good friend; Most importantly, he was a loving son, brother, husband, dad and grandfather who enjoyed spending time outdoors puttering and gardening.
He grew up locally, attending Gardiner Area High School, graduating in 1976.
Shortly after graduation and an honorable discharge from the Navy, he married the love of his life, Elaine.
He was a jack-of-all-trades, working in a variety of capacities over the years. Together, they raised three children. In addition to his children, he was the proud grandfather of 13 – expecting the arrival of his first great-grandchild later this month.
He is survived by his wife of 44 years, Elaine; his two daughters, Jessica (Lovejoy) Doody, of West Gardiner, and her husband Scott, and Jennifer (Lovejoy) Morris, of Madison, and her fiancé Don, as well as his son, Nicholas Lovejoy, of Waterville, and his wife Kari; his mother, Gloria Lovejoy, of Gardiner; and two sisters, Lisa Cody and her husband Rick, of Litchfield, and Kris Barron and her husband Steve, of Gardiner, and their respective families.
He was preceded in death by his father.
A celebration of his life was held on Wednesday, April 14, at Family Worship Center, in Augusta.
Arrangements are under the direction and care of Aable Cremation Service, Waterville.
Responsible journalism is hard work!
It is also expensive!
If you enjoy reading The Town Line and the good news we bring you each week, would you consider a donation to help us continue the work we're doing?
The Town Line is a 501(c)(3) nonprofit private foundation, and all donations are tax deductible under the Internal Revenue Service code.
To help, please visit our online
donation page
or mail a check payable to
The Town Line, PO Box 89, South China, ME 04358
. Your contribution is appreciated!
https://townline.org/wp-content/uploads/2019/07/Town-Line-Website-banner-v3-1030x206.jpg
0
0
Website Editor
https://townline.org/wp-content/uploads/2019/07/Town-Line-Website-banner-v3-1030x206.jpg
Website Editor
2021-04-14 13:40:05
2021-04-14 13:40:05
OBITUARIES for Thursday, April 15, 2021