CLAUDE D. DeCHAINE
WINSLOW – Claude D. DeChaine, 91, passed away Tuesday, March 16, 2019, following a long illness. He was born in Millinocket on April 25, 1927, to Pierre "Ned" and Leona (Martin) DeChaine
Claude attended Waterville High School, and as so often was the case for youth of the "Greatest Generation", his mother gave consent for him to enlist in the U.S. Navy. He proudly served his country during World War II and the Korean War as a hospital corpsman
Claude married Gladys Cormier on September 3, 1948. After the war, he graduated from Coburn Classical Institute, in Waterville, before attending Bentley College, in Boston, earning his accounting degree. Claude worked for several years at Scott Paper Company, in Waterville, in the accounting department. The major part of his working career was 30 years with the National Credit Union Administration, assigned to the Boston office, as a credit union examiner. He was a lifetime member of the American Legion Post#5, Waterville,
He enjoyed big band music, dancing, playing golf and traveling with special long-time friends. Family was very important to Claude and he looked forward to the annual trips to the Samoset.
Claude is survived by his wife of 70 years, Gladys; a daughter, Claudia Pellerin and husband, Michael; two grandchildren, Kristen Bailey (Jarred) and Marc Pellerin (Stephen Kirsch); two great-grandchildren, Preston and Lily Bailey; brothers, Roland (Vernetta), Donald (Joan); sisters, Gloria Gamache, of Texas, and Theresa Perkins (Russ), of Connecticut; sisters-in-law, Helena Lien, of Wisconsin, Doris Datsis, of Washington; brother-in-law, Robert Cormier, of Wisconsin; many nieces and nephews.
At his request there will be no visiting hours. A Mass of Christian burial will be celebrated at 11 a.m. on Friday, April 5, at St. John the Baptist Catholic Church, 26 Monument Street, Winslow.
Arrangements are under the direction and care of Gallant Funeral Home, 10 Elm Street, Waterville.
An online guestbook may be signed, condolences and memories shared at www.gallantfh.com.
In lieu of flowers, memorial donations in his name may be made to: Mid-Maine Homeless Shelter, 19 Colby Street, Waterville ME 04901.
THERESA M. GILMAN
FAIRFIELD – Theresa M. Gilman, 83, of Fairfield, passed away unexpectedly Thursday, March 28, 2019. She was born in Waterville, May 18, 1935, daughter of Fredrick and Theresa (Albert) Genness.
She attended schools in Fairfield and Limestone. At 16, she moved to Connecticut with family and returned a year later to Maine.
Theresa attended Notre Dame Catholic Church, in Waterville. She was an extremely hard worker, holding jobs in a parachute factory in Connecticut and the shoe shops in Norridgewock and Skowhegan. Theresa cleaned camps and houses, worked in restaurants, and even made and sold Christmas wreaths. Her greatest accomplishment was being an outstanding mother, grandmother, and friend, known as Mom and Nana to all.
Theresa always wanted to be busy, especially enjoying time outside, from working in her gardens, to caring for her chickens, a lifelong passion. Picking fiddleheads, and even hunting and fishing. She target practiced and was an accurate shot, and built campfires with her children and grandchildren. Theresa loved baking molasses cookies for all her children and grandchildren. She was an amazing baker and cook, often creating new recipes from what she had laying around, and enjoyed cooking on the grill and having BBQs with her family.
Theresa loved to relax in her chair during the evenings and knit or crochet blankets, hats, scarfs and mittens for her family. She played poker almost weekly with her family and taught them how to make Christmas wreaths. Theresa loved her dog Mini, she rarely did things without her, including taking her camping every year. Theresa left a lifelong legacy and will be dearly missed.
Theresa was predeceased by her parents,Fredrick and Theresa (Albert) Genness; siblings, Joe Genness, Daniel Genness, Ida Gibbins and Freda Boulier.
Theresa is survived by her husband, Wynne Savage; son, Dave Gilman; grandchildren, Adam and Sara Gilman, Jenny and John Robinson, Christina Gilman, Nikki Gilman; daughter, Maryann and Mike Brann, grandchildren, Michelle Brann, Jason Brann, Maryann and Chad Tompkins, Jessica Tuttle; daughter, Susan Gilman, grandchildren, Bobbi Jo Gilman, Crystal and Todd Mushero, Michael Gilman, Kristina and Ryan Parker; daughter, Pam and Albert Knight; son, Sidney and Dawn Gilman, grandchildren, Riley Gilman, Matthew Gilman; daughter Holly and Jim Marston, grandchildren, Oopie Clement, Brittney Marston; nine brothers and sisters; 21 great-grandchildren; three great-great-grandchildren; nieces, nephews and cousins.
Services will be private with family and close friends.
An online guestbook may be signed and memories shared at www.familyfirstfuneralhomes.com.
Arrangements by Lawry Brothers Funeral & Cremation Care, 107 Main St., Fairfield.
DENNIS E. LINDSAY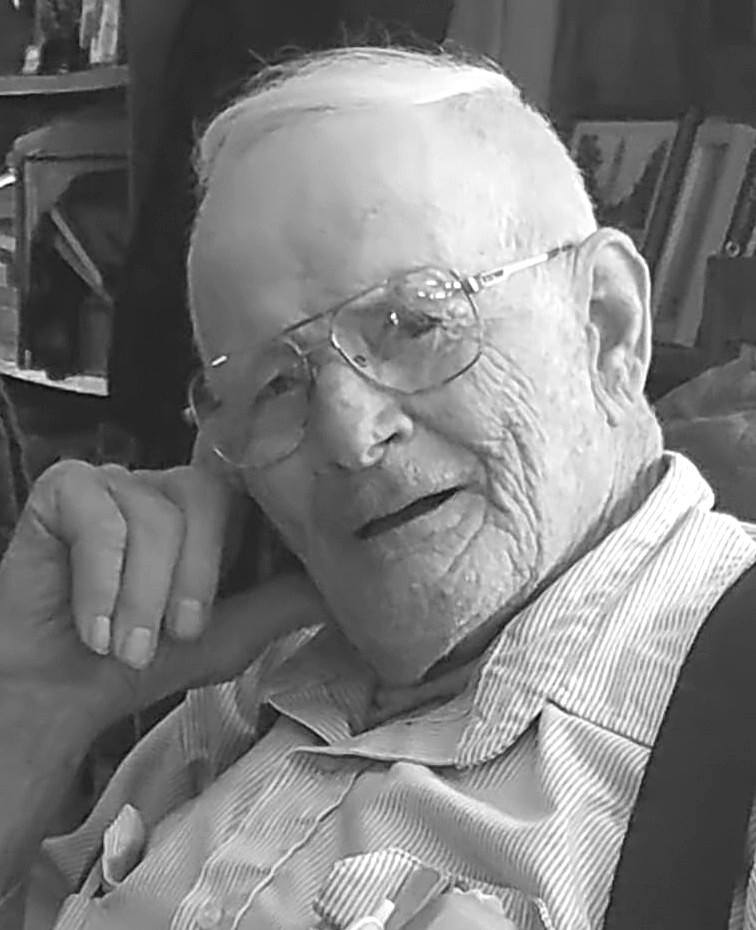 ALBION – Dennis E. Lindsay, 85, passed away Wednesday, January 2, 2019, at an Augusta hospital. A Celebration of Life will be held Saturday, May 18, 2019, at 2 p.m., at the Lindsay Memorial Garden (The Farm), 34 The Dirt Road, Albion, ME.
Arrangements by Dan & Scott's Cremation & Funeral Service, Skowhegan.
MARY JANE COBB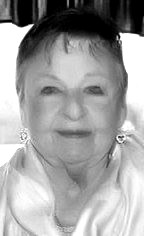 OAKLAND – Mary Jane Cobb, 76, passed away on Friday, March 29, 2019. She was born on July 13, 1942, in Hartford, Connecticut, the only daughter of Lucien and Marie Drouin.
Mary Jane was blessed to have been lovingly cared for by her daughter Debra and son-in-law Mike until her passing.
Mary Jane spent most of her life in central Maine. She learned the value of hard work at her father's restaurant, the original South End Café. This trait served her well throughout her life.
Mary Jane married Billy Cobb on March 25, 1960. Together they raised three children, Debra, Bill and Michelle. The camp and home in Pinkham's Cove was a special place for many years. A resilient woman Mary Jane picked up the pieces and started a new chapter in her life after the early passing of her husband Billy in 1995. Mary Jane moved to Fairfield and shared a home with her companion Peter White. Mary Jane and Peter spent several summers camping at Green Valley Campground, in Vassalboro. Peter's greatest gift to Mary Jane was her beloved golden retriever Molly. Molly was her best friend and companion after losing Peter to lung cancer in 2008.
When Mary Jane's health started to decline she moved in with her daughter Michelle at the family home in Belgrade. Michelle and Mary Jane had a special relationship and Mary Jane was devastated when she lost Michelle in 2017. For the past 18 months, Mary Jane spent time living with her daughter Debra and son Bill. This was a special time for her grandchildren as they had the gift of hearing her stories and learning family history.
Mary Jane was predeceased by her husband Billy Cobb, Sr.; daughter Michelle Vintinner; great-granddaughters Olivia Jean and Carlie Rae Pelletier; brother Roger Drouin and special friend Peter White.
Mary Jane is survived by her daughter Debra Remmers and Debra's husband Michael Remmers, and son Bill Cobb and his wife Martha; grandchildren, Joshua Doody, Megan Grard, Jennifer Biette, Christopher Mares, Cory Grard, Max Cobb and Katie Cobb; great-grandchildren, Braydyn and Ariya Grard; brothers, Herman and Henry Drouin; sister Lou Raynes; "son" Don Woodbury, Sr.; granddaughter Bridget Charrier; grandson Shane Remmers; great-grandson Michael Remmers and many nieces and nephews.
In lieu of flowers, donations may be made in Mary Jane's and Molly's memories to The Humane Society Waterville Area, 100 Webb Road, Waterville, ME 04901.
Arrangements under the direction and care of Dan & Scott's Cremation & Funeral Service, 445 Waterville Road, Skowhegan, ME 04976.
JOSEPH A. LEE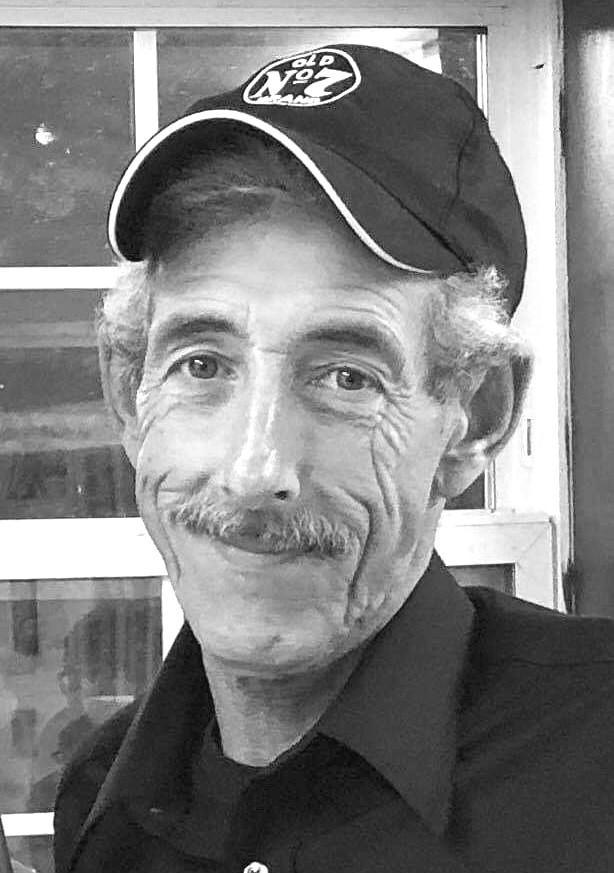 WINDSOR – Joseph Ancel Lee, 57, of Windsor, passed away on Monday, April 1, 2019, at MaineGeneral Medical Center. He was born on September 26, 1961, to Elmer (Sonny) and Simonne (Colford) Lee, in Waterville.
He lived in Maine until he was four and then moved to Enfield, Connecticut, with his family. A few years later two uncles moved to Connecticut with their families and a close extended family was nearby once again. He attended school in Connecticut until the family moved to Palermo, where he attended Erskine Academy, in South China, and graduated from Cony High School, in Augusta.
As a child, he enjoyed playing with his various cousins and going to his grandfather's camps at Togus Pond and Caribou Lake, boating, swimming, fishing, building rafts and generally horsing around. The memories he made there stayed with him his whole life. He loved snowmobiling with Grampie Martin, and stock car races with his Aunt Joyce and Uncle Gerald Nelson.
He began working for his father's business, Lee's Maintenance, mowing lawns and cleaning offices while still in school which taught him his work ethic. He worked 27 years in various nursing facilities as maintenance supervisor, and was self-employed as a painter for many years after, continuing until no longer able to work. He helped his father raise and train race horses and was a trainer and driver in the harness racing industry in Maine from 1985 to 1995. After retiring from the driving aspect of harness racing he worked for the Windsor Fair Association during fair week helping to maintain the track.
Joe's focus in life was his sons and he enjoyed camping with them, their annual excursion to Fryeburg Fair, and teaching them how to hunt. They had a fun trip driving to Texas to visit his Aunt Pam and Uncle Bob seeing many sites along the way and touring the greater Dallas area. He loved the heat there and used to say when he retired he was moving there where he could always be warm. He enjoyed cooking good meals for two growing boys perfecting his recipes and was honored when his new daughter-in-law asked him how to make his recipes and teach her how to cook. They enjoyed "Survivor Night" when they had special meals and they watched Survivor as a family.
He was predeceased by his father, grandparents, several aunts and uncles and three cousins, Randall Lee, Bruce Lee Jr. and Bruce Tompkins all very dear to him.
He is survived by his mother; sons, Zachary and (Abby) Lee, of Windsor, and Dalton Lee, of Whitefield; many aunts, uncles and cousins.
A celebration of Life will be held at St Mary's Catholic Church, 41 Western Ave., Augusta, ME, on Saturday, April 13, at 11 a.m.
A graveside service will be held at Rest Haven Cemetery, Ridge Road, Windsor, ME, later in the Spring, the date of which will be communicated later.
In lieu of flowers, memorial donations towards Joe's headstone may be made to Zachary Lee, 35 Finley Rd., Windsor, ME 04363.
Funeral arrangements under the care and direction of Dan & Scott's Cremation & Funeral Service, Skowhegan.
STEVEN C. RUSSELL
Steven Curtis Russell, 67, passed away on Wednesday, February 6, 2019. He was born April 22, 1952. Steve grew up in the town of Whitefield, the son of George and Georgia Russell.
A graveside service will be held on Saturday, April 27, at 1 p.m., in the family lot in the Whitefield Cemetery.
If you would like to say your goodbyes, you are welcome to attend.
Responsible journalism is hard work!
It is also expensive!
If you enjoy reading The Town Line and the good news we bring you each week, would you consider a donation to help us continue the work we're doing?
The Town Line is a 501(c)(3) nonprofit private foundation, and all donations are tax deductible under the Internal Revenue Service code.
To help, please visit our online
donation page
or mail a check payable to
The Town Line, PO Box 89, South China, ME 04358
. Your contribution is appreciated!
https://townline.org/wp-content/uploads/2019/07/Town-Line-Website-banner-v3-1030x206.jpg
0
0
Website Editor
https://townline.org/wp-content/uploads/2019/07/Town-Line-Website-banner-v3-1030x206.jpg
Website Editor
2019-04-17 13:31:27
2019-04-17 15:28:56
Obituaries for Thursday, April 18, 2019