OBITUARIES for Thursday, April 8, 2021
BETTY K. MASON
ALBION – Betty K. Mason, 102, passed away on Thursday, March 25, 2021. Betty Knowlton Mason was born, in Albion, on July 11, 1918, the daughter of Cleve and Gladys Knowlton, of Albion.
She graduated from Besse High School, in Albion, with the class of 1937. She married Robert Mason; they were married for 61 years and raised two children, David and Valerie.
Betty was the cook for many years at Albion schools. Later she was cook at Bethany Nursing home until she retired. Betty was famous for her pies and biscuits. Meals without homemade biscuits were rare at the Mason home. She was all about family and her happiest times were family gatherings at Thanksgiving, Christmas, and whenever the family could get together.
She was predeceased by her parents; her husband; and her brother, Robert Knowlton.
She is survived by her son, David and his wife Margaret, her daughter, Valerie; her grandchildren, Monica Bennett and her husband Paul; her great-grandchildren, Noah and Elizabeth; her grandson, Andrew Mason and his wife Caralee and daughter Kaley; and her sister-in-law, Joanne Knowlton.
She held the Boston Post cane as Albion's oldest citizen for nine years.
Burial will be at No. 4 Cemetery, in Albion. A celebration of her life will be held in July.
Arrangements are in the care of Lawry Brothers Funeral & Cremation Care, 107 Main St., Fairfield, where condolences may be shared with the family on the obituary page of the website at http://www.familyfirstfuneralhomes.com
GWENITH N. GEE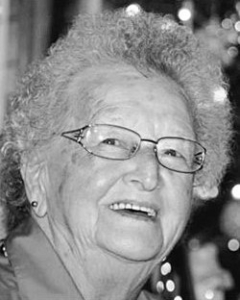 WASHINGTON – Gwenith Neal Gee, 91, passed away Thursday, March 25, 2021, at Pen Bay following a period of declining health. She was born October 19, 1929 in Dexter, to Joel Neal and Doris Martin Neal; she was the youngest child.
After graduating from Hartland Academy, class of 1948, she married her high school sweetheart, Thomas B. Gee. Devoted wife, wonderful mother to her five sons and adoring grandmother to her five grandchildren and great-grandchildren.
Gwen and Tom moved to Marblehead, Massachusetts, and raised their young boys. During the 20 years they lived in Marblehead, Gwen enjoyed playing softball with the women's softball league and bowling with the women's bowling league.
Gwen and Tom returned to Maine and operated their own business, Gee's Egg Farm, in Washington, for many years. Family and home were the loves of her life and she took many family photos.
Monthly, she made sure to decorate her home for holidays, especially for Christmas with extensive decorations and lots of presents for all.
In her retirement, Gwen took pleasure in living on the lake, feeding birds, watching wildlife, and the arrival of ducks every spring. She enjoyed watching her grandson, Cale, playing in basketball games and watching many dance recitals of her granddaughter, Curry, and great-granddaughter, Avery Wing.
She is survived by her sons, Timothy Gee, of Union, Scott Gee and Julie Sells, of Rockport, Douglas Gee and his wife Joy, and Brian Gee, all of Washington; sister-in-law, Kitty Gee, Chesterville; five grandchildren, Thomas Gee, Adam and his wife Dawn, Katie Wing, Curry Jo Gee, and Cale Gee; five great-grandchildren; many nieces, nephews, and cousins.
She was predeceased by her husband, Tom Gee; son Randall Gee and daughter-in-law, Cindy Gee; infant brother, Harland, and three sisters, Velma "Binga" Sawyer, Geraldine Plummer and Pauline Stark.
a private graveside service will be held in the spring.
Arrangements are entrusted to Hall Funeral Home, 949 Main St., Waldoboro.
Condolences may be shared with the family at http://www.hallfuneralhomes.com.
In lieu of flowers, please send donations to American Cancer Society or the American Heart Association.
MARGARET A. MARDEN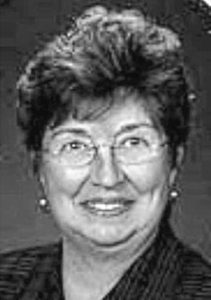 BELGRADE – Margaret Ann Bowzard Marden, 83, passed away on Saturday, March 27, 2021."Miss Ann", was born December 11, 1937, to Lee Bowzard and Mae Bowzard, in North Charleston, South Carolina, where her father was employed in the Charleston Naval Shipyard.
At the end of World War Il, the family moved to Holly Hill, South Carolina, for Lee to become a dairy farmer and Mae to become an inspector in a sewing factory providing inventory for J. C. Penney. After graduating from Holly Hill High School, Ann entered the Or­ange­burg County Regional Hospital School of Nur­sing, acquiring her Registered Nurse diploma in 1958. Invited by Ann's roommate's mother, a German National, and her stepfather, a U.S. Army Major, to come to Germany and work as nurses for the Department of the Army, the girls moved to Wurzburg. During the few months to find clinical nursing openings, they organized and managed the first Army dependent Wurzburg Day Care on the military base. They then became employed at the U.S. Army's 97th General Hospital, in Frankfurt, Germany.
During her service at the 97th, she had the pleasure of caring for Elvis Pressley, a victim of tonsillitis. At the Hospital Officer's Club, Ann met Lt. Don Marden where they "Carolina shagged" the evenings away. She married Don in December 1961 during his first year in Boston University School of Law.
While in Boston, Ann continued her career as an operating room and ICU nurse at the US Public Health Service, Brighton Marine Hospital. They moved to Waterville upon Don's graduation from law school where she spent the next nine years caring for the family of four sons. In June 1976 she acquired her BS degree, (summa cum laude) in Professional Arts, from Thomas College, in Waterville. Ann was a State Nursing Supervisor, Sales Representative and Nurse Examiner for Hooper Holmes/Portamedic during 1982-87. She was an agent for Dennis and Beedy Real Estate in 1987-89. In 1990 she was appointed Director of the Governor's Office of Volunteer Services by Governor John McKernan. In 1993 she became Director of the Edmund N. Ervin Pediatric Clinic of the Thayer Hospital, located at the former Seton Hospital, in Waterville, a position from which she retired in 2003.
Along the way she, along with a group of friends, formed an Antique Club, a group which continues to meet, subject to the pandemic, on a regular basis. Ann was active in Republican Party activities working to support her husband's successful campaigns for Mayor of Waterville and then Kennebec County Attorney.
She organized the first governor's inauguration ball for Governor McKernan. While serving as a member of the Board of Directors of the Waterville Area Boy's/Girl's Club, she established a thrift shop to increase revenue. While her husband was a member of the Board of Directors of Good Will-Hinckley School, she originated the Festival of Trees as a Christmas celebration.
For many years Ann was a Docent at the Colby College Museum of Art. Her book Personal Records: The New York Times Book of Lifetime History, was published in 1979. In 1981, DownEast published her Shopper's Guide to Northern New England and in 1983 her Shopper's Guide to Southern New England.
She conducted extensive research on "coin silver" but was not published. Commencing in 2003, she fabricated and sold women's jewelry under the name of Classic Jewelry by Ann Marden, primarily using imported and domestic beads.
Through it all, she was a true "southern lady."
Ann was predeceased by her parents and brother, John Bowzard, of Holly Hill, South Carolina.
She is survived by her husband, of Belgrade; sons Lee, of Chelmsford, Massachusetts, Don, Jr., of Marblehead, Massachusetts, David, of McLean, Virginia. and Ken, of Arlington, Massachusetts; grandchildren, Sean, Josh, Hannah, Jamie, Lindsey, Courtney, Milica, Mateja and Bailey; sister Carolyn, of Vance, South Carolina; sister-in-law, Libby; and daughters-in-law, Bonnie, Kristen, Mirjana and Laurie.
Private family graveside services will be held when appropriate. Memorial activities at the Pleasant Street Methodist Church at a later date.
An online guestbook may be signed, and memories shared at www.familyfirstfuneralhomes.com.
Arrangements are by Wheeler Funeral Home & Cremation Care, 26 Church St., Oakland.
MARGARET F. STRAFFIN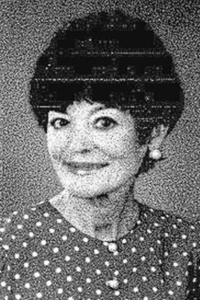 WATERVILLE – Margaret Frances Doherty Straffin, 79, of Waterville, passed away peacefully on Saturday, March 27, 2021, at Country Manor Nursing Home, in Coopers Mills, following a long illness. She was born in Brockton, Massachusetts, on December 2, 1941, the daughter of John Henry Doherty and Alma A. Moquin Doherty, both deceased.
Marge leaves behind her husband of 45 years, Norman I. Straffin, who shared a long and happy marriage. Marge also leaves behind a sister Kathleen Ann Bunar, of Bridgewater, Massachusetts, and a brother, John Michael Doherty, of Carver, Massachusetts; and many nieces and nephews.
Marge attended schools in Abington, Massachusetts, and at Massasoit Community College, in Brockton, Massachusetts, where she earned a degree in the field of accounting. This accounting degree served Marge well as she moved up the ladder from clerk to accounting and management. Marge used to kid around and say that she never met a job she did not like and this was the truth.
Marge met her future husband, Norman Straffin, at his Straffin's Coffee Shop, located in Brockton, Massachusetts. This is the coffee shop she visited each morning for her coffee to sip on her drive to Boch Motors where she was employed as office manager. Prior to that Marge was employed in Boston, Massachusetts, by Industrial Finance Corporation.
In 1975, Marge and Norm left Brockton, Massachusetts, in a 31-foot Holiday Rambler travel trailer and traveled for several months extensively throughout the United States and Canada before settling in Hemet, California.
In Hemet they opened a restaurant called the "Bostonian" which became one of the busiest at that time in Hemet. After a few years of operation the property came for sale and they purchased the property which also included another fast food restaurant. They resided in Hemet for a few years while building their scenic mountain home in Idyllwild, California.
Marge loved to cook and over the many years many friends and family dinners were held at their mountain home in Idyllwild. They almost lost their mountain home in 1996 from one of the many wildfires that strike California during the dry and windy months. The home was evacuated for five days until the fires were brought under control. The fire came within one half mile of their home.
After operating the restaurant for several years the Bostonian Restaurant was sold and leased.
Marge obtained her California real estate license and sold real estate in Idyllwild for years. Meanwhile, Norm obtained his general contractor's license from the state of California and was building homes in the Palm Springs/Coachella Valley area. Marge worked for a local broker in the Palm Springs area for a while until Norm obtained his broker's license. A mortgage company was formed under Norm's broker's license which was called "Inland Cities Mortgage," which provided new purchase loans and re­financing and this office was located in San Jacinto, Caliornia. This worked well for Norm and Marge and provided the buyers of homes with in-house financing. Over the years real estate holdings were acquired.
In 1999 Norm and Marge decided to make changes to the commercial property in Hemet. The Bostonian Restaurant was modernized and the fast food restaurant was taken down and rebuilt as a modern restaurant called "Frogs".
This restaurant was set and operated by Norm and Marge for a short time before selling the business. This restaurant had a large assortment of ice cream products and a fast food restaurant with a drive-through. This became one of the most attractive restaurants on Florida Avenue, in Hemet. In 2004 the entire property was sold to a San Diego real estate broker who owned the property where the new San Diego Stadium now stands.
Between 2003 and 2004 Norm and Marge started to sell out of California and returned to the New England area, settling in Maine. A state they long cherished. This was accompished by 1,031 real estate exchanges of like kind properties. Rental properties were acquired throughout the Kennebec and Androscoggin counties. Marge was a member of "CAHA," Capital Area Housing Association.
Norm and Marge loved boating and were active members of the Wiscasset Yacht Club. Marge was not a lover of the open ocean but with the yacht club located on Wiscasset Harbor and adjacent to the Sheepscot River, traveling the river and visiting Boothbay Harbor was always enjoyable. A common trip throughout the summer was going to Five Islands near the mouth of the river and ocean and enjoying the food from the Five Islands Lobster Company. A Five Islands yacht club mooring always seemed to be available when arriving. After taking a short dingy ride to the wharf a delightful meal was always enjoyed. If after a nice meal and watching the local lobstermen and other boaters coming and going sometimes they just spent the night there. Another ride they enjoyed was traveling the Sheepscot River and a narrow waterway over to the Kennebec River and a nice meal at the Kennebec Tavern, with docks on the river for tying up.
Norm and Marge owned time shares at the "Winner's Circle", in Solana Beach, California, and traveled throughout the United States, Hawaii and Canada with trading of their time share. An annual trip to the Lake Tahoe area every fall was most enjoyable. Which always included a little gambling on the Nevada side.
After returning to Maine, Marge became a licensed realtor in the state of Maine.
A private memorial service will be held later and burial will be in Melrose Cemetery in Brockton, Massachusetts.
Cremation services have been entrusted to Brookings-Smith, in Bangor, Maine.
RONALD L. ALBAIR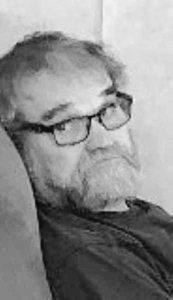 OAKLAND – Ronald Lee Albair, 65, passed away Monday, March 29, 2021, at his place of work. He was born November 8, 1955, in Waterville, the son of Levi W. Sr. and Mona E. (Higgins) Albair.
He graduated from Messalonskee High School, in Oakland, in 1975. On May 17, 1986, he married Nettie Albair, in Skowhegan.
He worked the last 17 years for Hammond Lumber, at the Belgrade sawmill. From 1996 to 2004, he worked at Lucas Tree Company and from 1990 to 1996 he was at Tukey Brothers Sawmill, of North Belgrade.
Ronald enjoyed hunting and fishing. Whenever there was a family gathering, he would enjoy playing corn hole. When his wife was alive, they enjoyed camping. Every Sunday he looked forward to having coffee with his sister, Connie. He also enjoyed 4-wheeling and just using his side-by-side for yardwork.
He is survived by his daughter, Sara Borelli and husband James, of Oakland; three sisters, Connie Hartsgrove, of Oakland, Debbie Koss, of Newport, Trudy Albair, of Oakland; two brothers, Levi "Sonny" Albair Jr. and wife Lorraine, of Corinna, Bruce Albair, of Oakand; many nieces and nephews.
A graveside service will be held at the South Side Cemetery, in Skowhegan, at a later date.
Arrangements under the direction and care of Dan & Scott's Cremation & Funeral Service, 445 Waterville Road, Skowhegan ME 04976.
In lieu of flowers, friends wishing may make donations in Ronald's memory to the American Cancer Society New England Division, One Bowdoin Mill Island, Suite 300, Topsham, ME 04086-1240.
NICHOLAS S. DUDLEY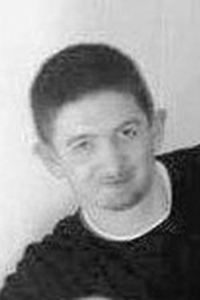 SOUTH CHINA – Nicholas S. Dudley, 33, passed away on Thursday, April 1, 2021, at Maine­Gen­eral Medical Center, in Au­gusta, due to a severe case of pneumonia. He was born on April 5, 1987, in Augusta, the son of Raynold L. Dudley, of Vassalboro, and Suzanne J. Dudley, of South China.
He loved listening to music, drawing (very talented) and junking (metal) like his uncle Roger. He loved hanging out with his friends. Mostly, he loved running the roads – he could never sit still. Nick had a huge heart and was very passionate of those he loved.
He is survived by his mother and father; his brother Joshua Dudley; nephew Conner; and many aunts, uncles, and cousins.
A gathering in his honor will be held in late spring.
Responsible journalism is hard work!
It is also expensive!
If you enjoy reading The Town Line and the good news we bring you each week, would you consider a donation to help us continue the work we're doing?
The Town Line is a 501(c)(3) nonprofit private foundation, and all donations are tax deductible under the Internal Revenue Service code.
To help, please visit our online
donation page
or mail a check payable to
The Town Line, PO Box 89, South China, ME 04358
. Your contribution is appreciated!
https://townline.org/wp-content/uploads/2016/06/TownLineBanner.jpg
0
0
Website Editor
https://townline.org/wp-content/uploads/2016/06/TownLineBanner.jpg
Website Editor
2021-04-07 13:02:46
2021-04-07 13:02:46
OBITUARIES for Thursday, April 8, 2021