OBITUARIES for Thursday, August 12, 2021
GERI. L. RICHARDS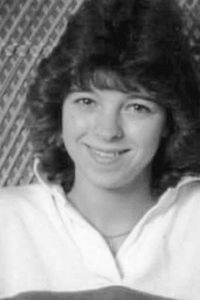 VASSALBORO – Geri Lynn Richards, 50, passed away in her home on Tuesday July 27, 2021. She was born in Middle­borough, Massachusetts, on August 2, 1970, the daughter of Sophie Prentiss and Eugene Bowdoin.
Geri attended school at Winslow High School and graduated with honors. She then married her husband William Richards on July 6, 2002. William and Geri bought their forever home in Vassalboro and raised their beautiful family there.
Geri had the greatest sense of humor, a contagious laugh and smile that would light up the room. Spending all the time she could with her children and grandchildren is what she loved to do. Occasionally, she enjoyed going to the casino, playing bingo and enjoying scratch tickets. She was very fond of crafting especially scrapbooking, cross stitching and drawing. Geri loved the outdoors and always working on her garden. She and Will enjoyed camping and four wheeling. Geri loved to listen to music. She enjoyed spending time with her family and friends. She will be deeply missed by them all.
Geri is survived by her husband, William; and children, Jason Richards and Holly Gagnon; her grandchildren, Abigail, Kaylee and Jayden, all of Augusta; their daughter, Amanda Richards and boyfriend Chandler Fyfe, of Vassalboro; her sisters, Kimberley and husband Thomas Thorpe, of Winslow, and Rose Bowdoin and fiancé Robert Johnson, of Old Orchard Beach, and many nieces and nephews.
She was predeceased by her mother, Sophie Louise Prentiss, grandparents, Arnold L . and Clara D. Hanscom, and father, Eugene Bowdoin.
A Celebration of life was held at St. Bridget Center, in Vassalboro, on Friday, August 6.
PAUL E. GIROUX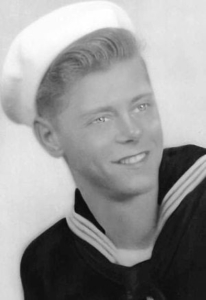 FAIRFIELD – Paul E. Giroux, 90, passed away peacefully, Thursday, July 29, 2021, after and unexpected illness. He was born November 23, 1930, in Waterville, the son of Daniel and Myrtle (Burns) Giroux.
He was educated in the schools of Waterville and graduated from Lawrence High School, in Fairfield, class of 1948. He proudly served his country in the U.S. Navy during the Korean War until his honorable discharge. When his tour of duty was complete and he returned home, he was employed as a first class lineman for 39 years with Central Maine Power Co. In 1954, he married the former Norma Leighton.
Paul was a natural athlete and enjoyed all sports including skiing, both downhill and water. Basketball was always a passion for Paul, from his high school days at Lawrence High School, through his time in the Navy and into his adult life. Snowmobiling became a favorite past time later in his life with a special trip to Yosemite National Park, in California. He also enjoyed square dancing, hunting with his brothers and gardening (from his teens with grandparents Burns on their farm). Of all the things Paul enjoyed, time spent with family was the most important and cherished.
He is survived by his wife of 67 years, Norma (Leighton) Giroux, of Fairfield; daughter, Diann Giroux, of Cape Elizabeth; brother, Timothy Giroux, of Sidney; sister, Judy Andrews, of Holiday, Florida; many nieces and nephews.
He was predeceased by sisters, Jackie Downing, Pat Poulin and Donna Robinson; brothers, Dean Giroux and Carroll Giroux.
Following his wishes, there will be no visitation hours or funeral service. A private family gathering will be held at a later date at the convenience of the family.
Arrangements under the direction and care of Dan & Scott's Cremation & Funeral Service, 445 Waterville Road, Skowhegan ME 04976.
RICHARD P. BUTLER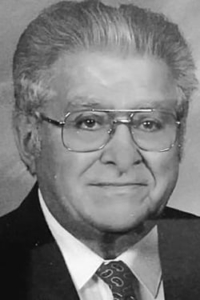 SOUTHPORT – Richard Prescott Butler, 96, of Southport, passed away very peacefully at his special homestead in Southport on Thursday, July 29, 2021. He was born on May 24, 1925, in Philadelphia, Pennsylvania, to Freeman P. Butler and Bertha M. Butler. His twin brother, Robert, often called his wombmate, had arrived 15 minutes earlier.
Richard attended schools in Vassalboro and Augusta and graduated from Cony High School, in Augusta, in 1944. He graduated from the University of Maine at Orono in 1951. He then graduated from Simmons School of Floral Design, in Boston, in 1952.
Richard and his twin brother, Bob, honorably enlisted in the Army Air Corp in 1943. As World War II veterans they were fortunate to serve together in the South Pacific until 1945. They were members of the 3rd Air Commando in the 343rd Airdrome Squadron.
On June 26, 1949, he married the former Barbara B. Cross, in Augusta. One day when he was working at at his wife's family greenhouse, she told her sister, "I am going to marry that fellow someday." They were married for 55 years before she passed away in 2004. They raised their six girls in Farmingdale and created many wonderful memories spending summers on Webber Pond, in Vassalboro.
Richard was a proud member of the Lions International Club, the Masons, the American Legion, and the Shriners. He spent over 40 years in the horticulture, greenhouse, and florist business. He worked with his father-in-law, Burton M. Cross, at Cross Flowers. He eventually bought the business and called it Butler Twins Floral Center, in Farmingdale. He was the past president of Maine F.T.D. and received the Maine State Florist of the Year Award. He was a Maine Trustee of Eastern States Exposition in Massachusetts.
He wintered in Zephyrhills, Florida, for years and developed many friendships. He donated gallons of life-giving blood, created beautiful arrangements for churches and neighbors, and finally he created the most beautiful gardens at the Southport Homestead. He was also known for his gifted role as Santa Claus to several generations of families that visited the Butler Twins Christmas Open Houses for decades. Butler Twins was an extended family, community-oriented business as he supported and sponsored many local events in the area.
He volunteered with VisionAware in the therapeutic horticulture program at the Coastal Maine Botanical Gardens and the Lerner Garden of the Five Senses. He lived life to the fullest, loving his family, joking with his friends, bettering his community, always thankful for all he was blessed with in love and life!
Richard is survived by his special twin brother, Rev. Robert Butler, of Houlton.
He is survived by his six daughters, Linda Pekins and husband, Bob, of Farmingdale, Karen Roak and husband, Don, of Augusta; Debbie Sylvester and husband, Brian, of Southport, Judy Moody and husband, Ike, of Farmingdale, Dee Dee Love and fiancé, Rob Trial, of Nobleboro; and Nancy Butler-Smith and husband, Mark, of Monmouth; 21 grandchildren: Rob Pekins; Ame Drake and partner, Paula; Paul Pekins and wife, Shawna; Matt Pekins and husband, Scott; Daniel Roy; Jennifer Tyler and husband, Gerald; Adam Palmer; Kate Umland and husband, Jon; Bob Roak; Becky Roak and wife, Mary; Bill Roak and wife, Carly; Nate Sylvester and wife, Nicky; Kara Kaikini and husband, Ravi; Joshua Moody and wife, Ramona; Matthew Moody; Tina Love; Stephanie Hatheway and husband, Ted; Anna White and husband Joshua; Nicole Adams and fiancé, Devon, Kevin and Kasey Smith; 32 great-grandchildren: Alexa, Olivia, Caylyn, Emily, Dylan, Dawsun, Daxton, Kimberly, Bradley, Abbie, Connor, Jordan, Hilary, Nicholas, Meghan, Logan, Matthew, Lia, Emilie, Grace, Elliott, Webber, Elliette, Bode, Eli, Jesse, Boden, Bella, Brookelynn, Sydney, Charlotte, and Oliver. He is also survived by six great-great-grandchildren: Hunter, Wyatt, Connor, Dawson, Owen, and Sawyer; nieces, Cindy, Sherri, Sue, and Lori.
He was predeceased by his parents and his wife, Barbara, father-in-law and mother-in-law, Burton and Olena Cross, sisters-in-law, Tina Cross, Nancy Worthing, Josephine Butler, and brother-in-law, Robert Worthing.
Visitation will be held at the funeral home from 11 a.m.- noon, on Monday August 16, 2021, followed by a Memorial Service at noon, also at the funeral home. The service will be livestreamed and recorded on the funeral home's website listed below for those who cannot attend. Committal prayers along with military honors will take place at Forest Grove Cemetery, in Augusta, after the service.
The family is kindly asking and appreciating that guests wear masks for Richard's services.
Condolences and fond memories may be shared with the family through the Knowlton & Hewins link at http://www.familyfirstfuneralhomes.com
Arrangements are under the care of Knowlton & Hewins Funeral Home and Cremation Care, One Church St., Augusta, 623-8722.
Donations may be made to Beacon Hospice, 5 Community Dr., SuiteA, Augusta, ME 04330, or to a charity of your choice in his name.
HERMAN L. LONGLEY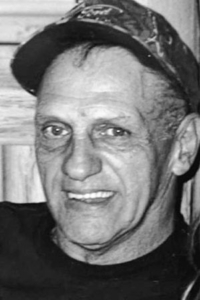 FAIRFIELD – Herman L. Longley, 82, of Fairfield Center, passed away on Saturday, July 31, 2021. He was born in Farmington December 4, 1938, to Forrest and Lucile (Moore) Longley. Forrest then married Zella Davis on December 24, 1940.
Herman worked much of his life in the woods as a heavy equipment mechanic, taking great pride in his work. He may have spent extra time repairing for clients, and got satisfaction out of not having it returned."Way back in the day" he sang and played guitar in his friend Terry's band, and was often asked to sing Tennessee Waltz.When he had been downsized from one construction company, Bill Larrabee, of Crocker Construction, in Topsham, hired him in his late '50s. Herman drove there every day, even during the ice storm because of Bill's faith in him.
He married Suzie (Clement) Brack on July 1, 1994. In all, they'd been together over 40 years. They loved each other's children like their own – his daughter and son and her two daughters.Theirs was a good, sweet, fun marriage.
When they left Skowhegan to take care of her mom, he stayed busy replacing and repairing their new home so Suzie would not have costly repairs later. He took very good care of his wife.
Herman never liked being the center of attention, but his quick wit and dry sense of humor made you like being around him.
He was very proud of his 37 years of sobriety. He went to one AA meeting and said, "I started this on my own, and I'll stop it on my own" – and he did.
Meditation for Herman was being on the water or walking in the woods. He was always happiest being outdoors.
He was predeceased by his parents, his sister Phyllis Keene, brother Francis Longley, and his in-laws Malcolm and Lottie Clement.
He is survived by his wife Suzie; children Heidi Jo Libby and husband Bruce, of Winthrop, son Bill Longley, of Embden, Kymberlee Albertelli, of Littleton Massachusetts, Kristen Rolfe and husband Troy, of Fairfield Center, and Christine Longley; grandchildren Austin Longley and Nikki, of Pittston, Tyler Longley, of Skowhegan, Chandler Hale, of Augusta, Quinn Libby, of Ohio, Keenan Libby, of Winthrop, Michael and Aaron Albertelli, of Littleton, Massachusetts, Alyssa Albertelli, of Maui, Hawaii, Taylor Rolfe; and great-grandson Jack, of Waterville; step-children Bruce Bisson and wife Alison, of Waterville, Carolee Bisson, of Belgrade, and Kelly and Bobby Nichols, of Skowhegan.
Per Herman's request there will be no service. There will be a gathering on August 18, 2021, from 2-4 p.m., for family and friends, at 20 Six Rod Road, Fairfield.
Arrangements under the direction and care of Dan & Scott's Cremation & Funeral Service, 445 Waterville Road, Skowhegan ME 04976.
Memorial donations gratefully accepted at MaineGeneral Hospice, P.O. Box 828, Waterville, ME 04903-0828.
JERRE M. COLBY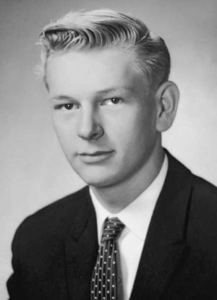 COOPERS MILLS – Jerre Michael Colby, 78, passed peacefully on Monday, August 2, 2021, following a long illness. He was born on November 15, 1942; the eighth and youngest child of the late Chester and Marieta (Abbott) Colby, of Coopers Mills.
Jerre attended the Coopers Mills Grammar School and graduated from Cony High School, in Augusta, in 1961.
After that he studied to be a machinist at the Massachusetts Trade Shops School, graduating in 1962. Following graduation he worked as a precision machinist in Groton, Connecticut, for a couple years and then returned to Maine. He worked as a skilled precision machinist for many years at GTE Sylvania, in Waldoboro, and then Phillips Elmet, in Lewiston, until his retirement in 2004. He was a member of the AFL-CIO, New England Teamsters.
In 1964 he joined the Maine Air National Guard, served on active duty, and was honorably discharged in 1970 as a staff sergeant. Jerre enjoyed racing stock cars that he built with his cousin, David Clark, very much. He spent many weekends racing at Wiscasset Speedway in the '70s. He was very active with the Coopers Mills Volunteer Fire Department from the age of 15 until his retirement. He was an active member of the local snowmobile club, WJW, for many years.
Jerre was a hardworking man. He always provided for his family. There are many fond memories of summer vacations and as well as fishing and snowmobile trips. Jerre instilled the importance of hard work and honesty in his children. They are forever grateful for the many things he taught them over the years.
He is survived by his wife of 56 years, Carolyn Judith (Tyler) Colby, of Windsor; his son Chester Colby and wife Jennifer along with their children Clara, Garrick, and Matthew, of Antrim, New Hampshire; daughter Cynthia Donahue and husband Richard along with their sons Jonathan and Jacob, and grandson Joshua, of Waco, Texas; daughter Bethany Drolet and husband Roger along with their son Alexander, of Whitefield; and daughter Kristen Turmelle and husband Arthur along with their daughters Avaline and Lillian, of China; his sister Jeanne Feyler, of Damariscotta, and many nieces, and nephews.
The memorial service was held on Tuesday, August 10, 2021, at St. Giles Episcopal Church, at 72 Gardiner Road, in Jefferson. The burial followed at Resthaven Cemetery, on Rte. 32, in Windsor.
Arrangements have been entrusted to Plummer Funeral Home, 983 Ridge Rd., Windsor, Maine.
Condolences, stories and photos may be shared by visiting http://www.plummerfh.com.
In lieu of flowers, donations in Jerre's memory can be made to St. Giles Episcopal Church, P.O. Box 34, Jefferson, ME 04348, or the Coopers Mills Volunteer Fire Department, P.O. Box 341, Coopers Mills, ME 04341.
IDELLE C. LUCE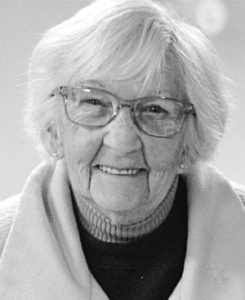 BENTON – Idelle C. Luce, 97, passed away on Monday, August 2, 2021. She was born February 28, 1924, in Benton, the daughter of the late Hester and (David) Ivan Richards.
She enjoyed knitting, crocheting, playing cards and spending time with family and friends. Sundays were for church, family dinner and cards. She enjoyed being a volunteer, and worked on the Benton Falls suppers. She was a member of the East Benton Christian Church, the Bright Star Christmas Club, and the VFW Auxiliary. She loved all the people in her church and was loved in return. She loved her chocolate, and everyone loved keeping her candy drawer full. Her smile was contagious and would brighten anyone's day.
Idelle was predeceased by two sons, Merle Oliver and Larry Oliver; a sister, Faylene Otis, brothers, David and Kenneth Richards.
She is survived by two daughters, Sharon and Valarie Oliver; five grandchildren, Angel (Donald) Sherburne, Michelle A Oliver, Michelle L. Oliver, Ethan Oliver and Sarah Bradstreet; nine great-grandchildren. Alicia, Allison, Daisy, Megan, Autumn, Jade, Daisy, Grace, Hayley, Karsyn and Zachary; four great-great- grandchildren, Echo, Conan, Harper and Roman; one brother Norman (Jeanine) Richards, and one sister-in-law Gloria Hargreaves; many nieces, nephews, and cousins.
A celebration of life was held on August 8, 2021, at the East Benton Christian Church, Benton.
In lieu of flowers, donations may be made to the East Benton Christian Church in her memory.
MELVIN F. PULLEN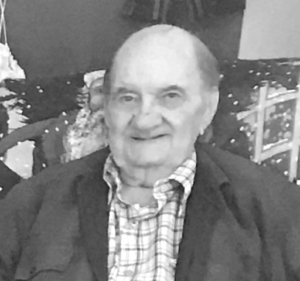 RANDOLPH – Melvin F. Pullen, 89, of Randolph, passed away Monday, August 2, 2021, at Brentwood Skilled Rehabilitation and Nursing, in Yarmouth. He was born April 4, 1932, in Augusta, to Lee and Lizzie (Jackson) Pullen.
He spent his youth living and caring for his aging father on Deer Hill, in China, before enlisting in the Army and serving Uncle Sam from 1950 to 1953. He served with the 82nd Airborne Division as an airborne ranger and radio operator, in Inchon, Korea. Upon his return, he met Marilyn June Dodge and they married September 5, 1955. He worked for Lucas Tree Services and various shoe factories until their closing. Semi retired, he set to work opening and closing camps on China Lake, met and became friends with many camp owners.
He was predeceased by his parents and brothers, Robert and wife, Hazel; Stanley and wife, Ruth; Kenneth and wife, Elsie; sisters, Eunice and husband Stanley Hallowell; Elsie and estranged husband, Roger; Carrie (Toot) and husband, Edward), nephews Robert, Lawrence Palmer, and Stanley, Jr., Roger Morang, Jr. and William Morang.
He is survived by his wife of 66 years, Marilyn June (Dodge) Pullen, currently residing at Brentwood Skilled Rehabilitation
and Nursing, in Yarmouth, and his daughter Diane Louten and husband, Daniel.
There will be no funeral services as he requested. Burial will be at the Maine Veteran's Cemetery, Mount Vernon Road, Augusta, Maine.
EUGENE E. LOUBIER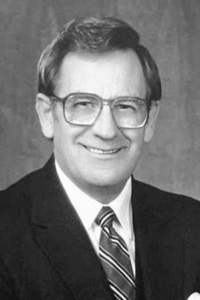 READING, Mass. – Eugene E. Loubier, 88, of Reading, Massachusetts, passed away on August 4, 2021. Gene was born in Waterville on May 16, 1933, to Gratianna LaVerdiere Loubier and Joseph Loubier.
They lived at 58 Summer Street, in Waterville. Gene's mother died soon after Gene was born. Gene's father Joe married Alice Dunn, of Waterville, when Gene was around five years old. "Dunny" was Gene's beloved mother for the rest of his life. Dunny owned and operated the Grace & Ideal Beauty Shop, in downtown Waterville, for many years. Gene had two elder siblings, brother Bill and sister Cleo, who predeceased him.
He is survived by his younger brother, Bob, of Snowmass, Colorado.
Gene spoke French at home and learned English attending public school in Waterville. The family attended Notre Dame Catholic Church. Gene played hockey and graduated from Waterville High School in 1951. He studied business at Burdett College, in Boston, starting in 1951.
Gene met his future wife, Phyllis May Lasselle, of Unity, at a YMCA dance in Boston where Phyllis attended Fisher Junior College. Gene enlisted in the U.S. Army and served from 1953 to 1955 as a communications specialist, including a deployment to Germany. After his service, Gene and Phyllis were married at Sacred Heart Catholic Church, in Waterville, in 1955. Gene and Phyllis were married for 66 years and had three children, Gregg, Randy, and Jane.
Gene received a bachelor's degree in business from Clark University in 1957 and a master's degree in health care administration in 1972 from the University of Minnesota. Gene and Phyllis turned his year of master's degree education in Minnesota into a family adventure by touring 40 states from coast-to-coast in a small camper with the family and a pet rabbit named Robbie.
Gene and Phyllis lived for over 35 years in Reading, Massachusetts, until his death. For many years, they gathered with family at their vacation home on Lake Horace, in Weare, New Hampshire, where Gene enjoyed taking the family on boat rides and doing anything the grandkids wanted to do.
Gene was an avid Boston sports fan, especially the Bruins and the Red Sox. He loved tending to his lush gardens of flowers, tomatoes, cucumbers and raspberries. Gene liked to hunt, play bridge, fly fish, ice fish, play golf, tinker around the houses on projects, pick blueberries, and raise and harvest raspberries in his garden. Gene could be found at the lobster pound and in the kitchen with Phyllis treating the family to a meal of big lobsters and steamers with butter.
Gene had a long and distinguished career as a leader and mentor in hospital administration at Sisters Hospital, in Waterville; as president of Rumford Community Hospital; Administrative Director of Maine Medical Center, in Portland; president of Franklin Medical Center, in Greenfield, Massachusetts; and president of Winchester Hospital, in Massachusetts. Gene and Phyllis went around the world with health care executives in 1984 to China, Russia and Lithuania on a "People to People" good will tour of health care facilities in the host countries. After retirement in 1994, Gene served on the board of directors of the Reading Cooperative Bank, in Massachusetts, and he was the co-founder and board president of Angel Flight Northeast.
Gene actively contributed to his community through many other civic engagements, including the Maine Hospital Association, the Massachusetts Hospital Association, American College of Hospital Executives, and the New England Hospital Assembly. He volunteered with Kiwanis, the Masons and the United Way Foundation.
Gene is survived by his wife Phyllis who lives in North Andover, Massachusetts; brother Bob Loubier and his wife Judi; son Gregg and his wife Leslie, of Altadena, California; son Randy and his wife Judy, of New Boston, New Hampshire; daughter Jane Epstein and her husband Mark, of Albuquerque, New Mexico; and many nieces and nephews, grandchildren and great-grandchildren.
A graveside service with military honors was held on Tuesday, August 10, 2021, at St. Francis Cemetery, 78 Grove Street, Waterville. Relatives and friends are invited to attend.
For online guest book, visit http://www.johnbdouglassfuneralhome.com.
JEFFREY M. DOUCETTE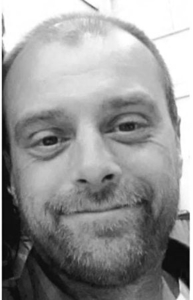 WATERVILLE – Jeffrey Michael Doucette, 46, of Waterville, unexpectedly passed away Monday, August 2, 2021. He was born June 13, 1975, in Waterville, to Peter and Joan (Lachance) Doucette.
Jeff never lived an easy life, but every day he woke up and chose to enjoy every minute of the one he was given. He was happiest when hunting, fly fishing, camping, and being in Maine's great outdoors. Jeff's love for his family and children was so evident, and he worked tirelessly to make sure everyone important in his life was taken care of.
Jeff leaves behind his significant other, Meagan Dumont; his three children, Alyssa Doucette (significant other Dean Frederick), Kameron Doucette (significant other Paige Colson), and Brayden Doucette; his father, Peter Doucette and his wife, Rosa; his mother, Joan Doucette; and his two sisters, Jen Holbrook (husband Doug), and Heather Doucette.
A celebration of Jeffrey's life will be held at a later date.
Arrangements are entrusted with Wheeler Funeral Home and Cremation Care, 26 Church Street, Oakland, Maine.
Condolences, memories, and photos may be shared with the family on the obituary page of the Wheeler Funeral Home website: http://www.familyfirstfuneralhomes.com.
RHONDA L. GARBER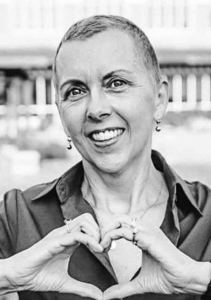 WATERVILLE – Rhonda Lou Garber, 60, passed away at her home on Friday, August 6, 2021. Rhonda was born May 4, 1962, the second child of Deanna (née Brousseau) and Thomas King.
She grew up in the small village of Shawmut and graduated from Law­rence High School, in Fairfield. After high school, she left Maine for the blue skies and beaches of California. There, she met and married the father of her two children. She integrated seamlessly into his large, loving family, who continued to adore her throughout the remainder of her life. When the family moved to New Jersey for her husband's work, she started an at-home daycare, where she was much beloved by the children and parents alike.
Following her divorce in 1997, Rhonda and her children moved back home to Maine. She started working in a medical office, which is where she met the love of her life, Greg Garber. He treated her like a queen, and brought with him two beautiful daughters, whom Rhonda loved like they were her own. Greg and Rhonda married in 2007, on the seven-year anniversary of their first date.
A kind and caring woman who would go above and beyond to help others at the drop of a hat, Rhonda was devoted to the service of the Lord. She delighted in teaching young children in Sunday school, walks in the sunshine, growing beautiful flowers in her garden, watching birds, and loving up her grandchildren.
She is survived by her husband, Greg Garber; her children, son Patrick Leahy and wife Kristin, of South Portland; daughter, Kelly Stinneford and husband Ryan, of Sidney; daughter, Megan Boone and husband Andrew, of Winslow; daughter, Danielle Garber and partner Jesse Barrows, of Smithfield; parents, Thomas and Deanna King, of Shawmut; brother, David King and wife Jen, of Pittston; sister, Corrina Marcoux and husband Marc, of Burnham; brother, Brian and wife Valerie, of Portland; many nieces and nephews; and grandchildren, Logan, Brynna, Haley, Lucy, James, Riley, and Addi.
A celebration of life will be held on Friday, August 13, at 11 a.m., at Faith Evangelical Free Church, on Kennedy Memorial Drive in Waterville.
An online guestbook may be signed, and memories shared at http://www.familyfirstfuneralhomes.com.
Arrangements are by Lawry Brothers Funeral & Cremation Care, 107 Main St., Fairfield.
In lieu of flowers, memorial contributions may be made to Harold Alfond Center of Cancer Care, Philanthropy Department, P.O. Box 82, Waterville, ME 04903-0082.
Responsible journalism is hard work!
It is also expensive!
If you enjoy reading The Town Line and the good news we bring you each week, would you consider a donation to help us continue the work we're doing?
The Town Line is a 501(c)(3) nonprofit private foundation, and all donations are tax deductible under the Internal Revenue Service code.
To help, please visit our online
donation page
or mail a check payable to
The Town Line, PO Box 89, South China, ME 04358
. Your contribution is appreciated!
https://townline.org/wp-content/uploads/2016/06/TownLineBanner.jpg
0
0
Website Editor
https://townline.org/wp-content/uploads/2016/06/TownLineBanner.jpg
Website Editor
2021-08-11 13:58:13
2021-08-11 13:58:13
OBITUARIES for Thursday, August 12, 2021