EDWARD B. MARR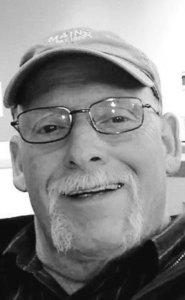 VASSALBORO – Edward Byron Marr, 65, passed away on Sunday, August 2, 2020, in Vassalboro, following a lengthy battle with pancreatic cancer. He was born to Edward Milton and Ann Marie Glazier Marr at Augusta General Hospital.
He was the oldest of three children and became somewhat of a little brother to his Aunt Julie Glazier.
Ed was educated in the Augusta school system and graduated from Cony High School in 1973. Eddie was a hard worker and always showed up to do more than what was asked of him. He worked as a painter and laborer then obtained his class II license and worked for H.R. Hanson, in Vassalboro, until 1979, prior to starting his career as a commercial truck driver for Blue Seal Feeds, in Augusta, before retiring in 2017. Ed worked long hours and earned numerous awards for safe driving. This work ethic earned him the nickname "Lucky", and he will be sadly missed by all his co-workers.
Ed decided to enjoy his remaining days in the company of his wife of 32 years, Karen, and close family, along with his dog, Bear.
He is survived by his wife Karen; son, Edward B. Marr II; brother and best friend, Michael Marr and his wife, Denise; sister Leslie Marr, brothers-in-law Ronald Goodheart and his significant other, Cindy Randler, Daniel Goodheart and his wife Debi, and Gary Goodheart; mother-in-law Jeannine Goodheart; uncle Thomas Glazier, aunt Julie Glazier and their families; nieces and nephews; grandnephews and cousin.
A Celebration of Life will be held from 3 to 5 p.m., Saturday, August 29, at the St. Bridget Center, in North Vassalboro.
Online condolences may be offered to the family at http://www.directcremationofmaine.com.
In lieu of flowers, donations may be sent to the Jackson Laboratory, in Ed's memory, to benefit cancer research. Go to http://www.jax.org.
SHIRLEY M. SHAW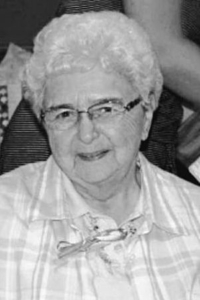 SOUTH CHINA – Shirley M. (Robinson) Shaw, 84, of South China, passed away on Saturday, August 7, 2020, at MaineGeneral Rehabilitation and Long-Term Care-Gray Birch, following complications from a stroke in December 2019. She was born on January 7, 1936, in Gardiner, the daughter of Kenneth D. Robinson and Alta (Fitzherbert) Robinson.
She was married to her husband, George Shaw, for 44 years until his passing in 2001.
Shirley graduated from Gardiner High School and then went on to nursing school where she became an LPN. Her father opened Robinson's Health Care Facility, in Gardiner, in 1953 where she worked and eventually became the administrator until the sale of the facility in 1988.
After being retired for several years Shirley went back to work running the office of Structurally Sound Builders, a family-owned general contracting business until retiring for good and spending time doing the things she loved.
Shirley enjoyed spending time with her grandchildren, going to church and Bible study, reading and knitting. She looked forward to watching the harness races at the Windsor Fair every year and spending time with family and friends at the family camp in Boothbay during the summer. Shirley spent the winters at her home in Florida with her husband George for 10 years where they would entertain old and new friends. Shirley was a loving, caring woman who touched the hearts of everyone she met, and she will be missed dearly by many.
She is survived by her children, Karen McGillicuddy and her husband Joe, of South China, Kenneth Shaw and his partner Bea Handley, of Emden, Karol Shaw and her husband Shawn Haines, of Farmington, and George (Webb) Shaw and his wife Jodi, of South China; seven grandchildren, Danielle Tibbs and her partner John Campbell, of Salem, Kristy Burnette and her husband Alan, of Huntersville, North Carolina, Austin Shaw, Evan Shaw, Faith Shaw and Lee Shaw, all of South China, and Ethan Goff, of Salt Lake City, Utah; three great-grandchildren, Hunter Burnette, Ridgleigh Burnette, John (L J) Campbell; and her sister-in-law, Alice Baxter, of South China.
At the family's request all services will be private, and burial will take place in Oak Grove cemetery, Gardiner.
Arrangements are in the care of Staples Funeral Home and Cremation Care, 53 Brunswick Avenue, Gardiner.
Condolences, memories, and photos may be shared with the family on the obituary page of the Staples Funeral Home website: http://www.familyfirstfuneralhomes.com.
In lieu of flowers, memorial donations may be made to the Weeks Mills Baptist Church, 13 Deer Hill Road, Weeks Mills, Maine 04358.
JACOB T. SEIGARS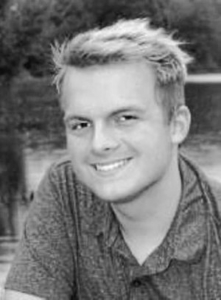 PALERMO – Jacob Thomas Seigars, 16, died peacefully at his home on Saturday, August 8, 2020, following a long, grueling battle against Acute Myeloid Leukemia (AML). Jacob was born May 25, 2004, in Augusta, the son of Joseph Seigars Sr. and Heather Seigars (Buotte).
He grew up in China and Palermo, attended China and Palermo schools, and finally Erskine Academy, in South China.
Prior to his cancer diagnosis, Jacob was an all-star athlete who was especially talented on the basketball court, the soccer field, the baseball field and the track. He started playing sports at the age of three. Jacob was extremely proud of his school soccer team winning the SVAC championship his seventh and eighth grade years. Jacob was integral to these victories.
Jacob was a member of Jobs for Maine Graduates (JMG) and was the JMG student president his eighth grade year. Jacob was charismatic with a million-dollar smile. He loved life and people, making friends everywhere he went.
During Jacob's fight against AML, he identified a need for comfort items and encouragement gifts for teen oncology patients. With active Leukemia he designed and sold a shirt to raise money to buy these gifts for teen cancer patients at Barbara Bush Children's Hospital and Maine Children's Cancer Program. Jacob was compassionate for others his whole life and his compassion and love for others only grew as he battled childhood cancer himself.
Jacob cherished his blended family which included Mumma, Heather; Dad, Joe; Bonus Mom, Tasha and siblings, Shawn (18), Achiva (13), Joe Jr. (10) and Isabella (6). Jacob loved watching movies and playing video games with his big brother Shawn. They were lucky to be close in age and played on many sports teams together throughout their childhood.
Shawn selflessly donated his bone marrow to Jacob in May 2018 as well as Lymphocytes at a later point. Although Jacob relapsed after transplant, Shawn's gift gave him more time to live. Jacob loved his "little big sissy" Achiva, they were best friends, always each other's biggest advocate and protectors. They designed and planned to build an upcycled greenhouse with plans to fill it with cacti and succulents. Achiva will be completing their project in his honor.
Jacob loved his "little bro" Joe as his roommate and best friend. They loved playing Super Mario Brothers together, swimming together and building Legos. Jacob loved snuggling and spoiling his baby sister Bella. They had an incredible bond; she could do no wrong in his eyes.
Jacob loved animals with special love for his dogs Honey and Livvy and his cat Shade. Jacob loved his high school sweetheart Hannah Huff. Jacob's best friend since primary school, Brayden Wilson, was the most loyal and genuine friend anyone could ask for, their friendship never wavered staying strong at every point through Jacob's agonizing AML treatment.
Jacob loved spending time with his family and friends, playing Pokémon Go for days on end and playing Xbox and switch, shopping, swimming, fishing, camping, biking, tubing, four-wheeling, traveling, especially to Venice, Florida, flamingos, succulents and cacti, playing and watching sports, listening to music, playing board games, eating hot wings, he loved going to restaurants. Jacob loved building things and enthusiastically helped his Dad with any carpentry he could. He loved watching The Office, it was a great source of comfort and humor for him throughout his illness. Jacob received his very own "Dundie Award" in Boston after his bone marrow transplant.
Jacob fought Acute Myeloid Leukemia (AML) from January 16, 2018, until his death August 8, 2020. He­ relapsed January 2, 2019, relapsed again July 31, 2019, and relapsed for the final time in 2020. Due to brutal and archaic treatment protocols for childhood cancer and lack of protocols for relapsed AML, Jacob was left with many life limiting side effects including congestive heart failure, chronic lung scarring and infections, scarred veins, neuropathy, balance issues, chronic nausea, pain and fatigue. Even with these unimaginable hardships he smiled every day and lived life to the fullest. Jacob fought his childhood cancer with his family alongside him – trying everything available to cure his disease. He left no stone unturned. Jacob had cancer but cancer did not define him. In 2020 alone, Jacob spent over 60 days inpatient in the hospital, yet he kept smiling and his faith stayed strong.
He was a testimony of strength, humility, courage and hope every step of the way. Jacob took comfort in his faith and salvation in Jesus and chose to be baptized on June 16, 2019. Jacob was intelligent, kind-hearted, funny, handsome, compassionate, and a pure joy. To know him was to love him. Childhood cancer robbed him of his future leaving him Forever 16 and a gaping hole in the hearts of our family.
He is survived by his parents; his mother, Heather Seigars, of China; his father Joe Seigars Sr., and bonus mom Nastassja Seigars, of Palermo; his brothers Shawn and Joe Jr; his sisters Achiva and Isabella; maternal grandmother, Elizabeth Buotte; paternal grandparents, Daniel Sr. and Terry Seigars; grandparents, David and Terese deFlorio; maternal great-grandmother, Lynda Bailey; paternal great-grandmother, Nancy Seigars and great-grandmother, Isabelle Flanagan; aunt Cheryl Criniti and her husband Bernie; uncle Jason Buotte and his wife Sheree; uncle Dan Seigars and wife Sarah; uncle Andrew Seigars; aunt Laura Mcinnis and her husband Josh; 11 first cousins; girlfriend, Hannah Huff; best friend, Brayden Wilson and many other relatives.
He was predeceased by his grandfather, James Buotte; great-grandfathers: Frank Seigars, Carl Wharton, Thomas Flanagan, David Bailey; and great grandmothers: Barbara Wharton, Sandra Blais and Marion Rhoades.
In lieu of flowers, please make your tax-deductible donations in Jacob's name either to Barbara Bush Children's Hospital, Attn.: Child Life, 22 Bramhall St, Portland, ME 04102, or Maine Children's Cancer Program, Attn.; Social Work, 100 Campus Drive, STE 107 Scarborough, ME 04074. Please include #SeigarsStrong on the memo line of your donation. Additional ways to honor Jacob's life, fight against AML, and his early death are by donating blood products, find a blood drive redcross.org, or registering with Be the Match as a bone marrow donor.
According to the American Cancer Society, "About 11,050 children in the United States under the age of 15 will be diagnosed with cancer in 2020. After accidents, cancer is the second leading cause of death in children ages 1 to 14. About 1,190 children under the age of 15 are expected to die from cancer in 2020." Only 4 percent of cancer research funding in the United States goes to childhood cancers. Our fervent hope is that Jacob's death will bring more awareness of the drastic changes that are needed to save our children's lives.
Condolences, stories and photos may be shared at www.plummerfh.com.
CARMELLE A. ROSSIGNOL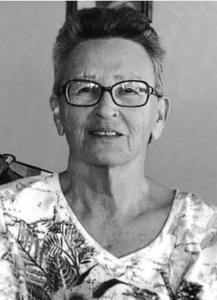 WATERVILLE – Carmelle A. Rossignol, 77, of Waterville, died peacefully on Saturday, August 8, 2020, at her home. Carmelle was born August 25, 1942, the daughter of Madeleine (Martin) and Leonel Ouellette
Throughout her life, Carmelle and Rosaire enjoyed traveling to Las Vegas yearly. She love every minute at the casino! She also enjoyed basket weaving with friends. Carmelle was a devoted Catholic and served as a Eucharistic Minister. Her greatest joy however, was her family. She loved each moment she shared with us ? cooking, camping, and having fun. Her favorite holiday was Christmas, because she loved to shop and spoil her grandkids.
Carmelle is survived by her husband, Rosaire J. Rossignol, of 55 years; four daughters, Renee Pellerin and her husband Craig, of Oakland, Nicole Clavette and her husband Russ, of Sidney, Monique Stanley and her husband Levi, of Fairfield, and Simone Goodspeed and her husband Andy, of Fairfield; grandchildren, Emily Pellerin, Tyler Pellerin, Ashley Clavette and Timothy Clavette; her sisters June Kirk and brother-in-law William Kirk, and Priscilla Cote; her sisters-in-law, Jean Anne Ouellette, Bernadette Poitras; her brother-in-law, Robert Rossignol and sister-in-law Rebecca Rossignol; and many nieces, nephews, cousins.
Carmelle was predeceased by her parents Leonel and Madeleine Ouellette, her brothers, Roland Ouellette and Raymond Ouellette, her sister Linda Coro, baby brother Donald Ouellette, and brother-in-law Jacques Poitras.
A graveside service was held at St. Francis Catholic Cemetery in Waterville on Wednesday, August 19.
Arrangements were under the care and guidance of Veilleux and Redington Funeral Home, 8 Elm Street Waterville ME 04901 http://www.veilleuxfuneralhome.com.
SUSAN J. (MATHESON) LYLES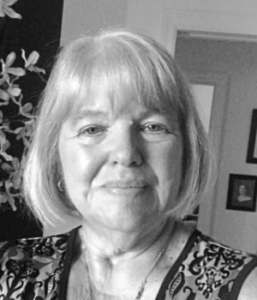 THE VILLAGES, Fla. – Susan Jay Matheson Lyles, 65, of The Villages, Florida, passed away Sunday, August 9, 2020, following an intense battle with colon cancer. Born in Waterville on June 24, 1955, Sue was the daughter of the late Delbert D. Matheson and Thelma P. Matheson.
Sue grew up in Waterville as the third child out of four in her family. In high school, she fell in love with languages and competed on the Spanish debate team. Sue graduated from Waterville High School in 1973 and attended Bucknell University where she graduated in 1977 with a bachelor of arts degree in Spanish.
After graduating from Bucknell, Sue moved to Washington, D.C. to live with her brother and sister-in-law while attending travel school. She worked as a travel agent for two years before joining Airline Tariff Publishing Company in November 1979 as a junior tariff compiler. After working for ATPCO for 34 years, Sue retired as a product specialist in 2013.
She married Donald Lyles in 1981, and they lived together in Herndon, Virginia, for 30 years before relocating to The Villages, in Florida.
Sue was described by people who knew her as a kind woman with a wonderful heart. She was quick-witted and always blew everyone out of the water while watching Jeopardy. Sue loved returning to Maine, especially in the summer. The lake in Maine with her family was her favorite place to be. She could float in the lake for hours and enjoyed listening to the loons at night. In Florida, she enjoyed many activities including book club, mah jong, trivia night at World of Beer, and especially golf with the Hollywood group.
Sue is survived by her husband, Donald; and her three daughters, Amanda Lyles, of Seoul, South Korea, Jo Lyles Jones and her husband Shane Jones, of Stafford, Virginia; MollyJane Connor and her husband Ethan Connor, of Charleston, South Carolina; and her two grandchildren, Raina and Ryder Jones; her mother, Thelma, of Waterville; her brother, Delbert "Don" Matheson and his wife Jenelle of Fort Collins, Colorado, his sister, Jane Matheson, of Biddeford, and her sister, Deborah M. Fabian and her husband Mark Fabian, of Oak Hill, Virginia.
The family plans to bury her in Mount Comfort Cemetery, in Alexandria, Virginia, and also to scatter some of her ashes at her family's camp on the lake in Maine. A burial ceremony will be planned for next year when all family and friends can safely attend.
In lieu of flowers, the family requests that people send memorial donations in Sue's name to support colon cancer research or to Maine Audubon to preserve Maine's wildlife and environment.
LANA (LIBBY) SUTTIE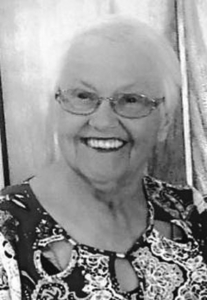 THE VILLAGES, Fla. – Lana (Libby) Suttie, 76, passed away peacefully on Monday, August 10, 2020. She was born in Waterville on October 18, 1943, the daughter of Philip Libby and Lucille (Ouellette) Libby. Lana graduated from Waterville High School in 1961. She married David Suttie on June 8, 1963, and they enjoyed 53 wonderful years together.
Many people will remember Lana from her 26 years working as a bank teller throughout the Waterville area. She was always friendly and happy to see her many customers. Before retirement Lana spent 10 years at the Humane Society Waterville Area as receptionist and adoption coordinator.
Lana was a voracious reader and enjoyed late nights watching movies. She was a fan of all sports, and spent many years watching her kids play. She loved cooking, especially when she was entertaining during the holidays. The holidays were a special time for Lana. She cherished the time with family and friends making memories with her children, grandchildren and great-grandchildren. Lana will be remembered for her fun-loving personality and great sense of humor. Putting a smile on everyone's face was her specialty.
Lana was predeceased by her parents, Philip and Lucille; and her husband David.
She is survived by her four children, Andra Berglund and husband Hugh, of The Villages, Florida, Craig Suttie and wife Suzie, of Canaan, New Hampshire, Toby Suttie and wife Kim, and Kristian Suttie and wife Molly, all of Fairfield; five grandchildren, Jesse Berglund, Megan (Berglund) Boudreaux, Jacob Suttie, Elsie Suttie and Grant Suttie; great-grandchildren, Aubrey, Beau, and Layla; sister, Janet Smeltzer and husband David of Crofton, Maryland; and many cousins, nieces and nephews.
A family graveside service will be held at a later date.
In lieu of flowers, memorial donations can be made to the Humane Society, Waterville Area, 100 Webb Road, Waterville, ME 04901.
CAROLYN CAREY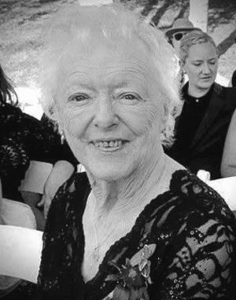 WATERVILLE – Carolyn "Kay" Carey, 82, passed away Monday, August 10, 2020, at home . She was born in Fairfield on August 14, 1937, to Kate and Gerard Duplessis.
Following high school, she married Carlton R. Carey, of Waterville. They shared 64 beautiful years of marriage and raised four children together. Her family was her top priority, committing the first 28 years of married life at home. She was actively involved in facilitating all of her children's passions. Her most treasured time was spent bringing her family together for holidays.
She later spent 15 years as a ward clerk at Mount St. Joseph, in Waterville, and 10 years as the very vocal "silent" partner at Kennebec Building Supply, in Waterville, before retiring.
With Kay's strength and selflessness, she was the matriarch of our family. Her gentle soul and playful spirit allowed her most endearing quality as a trusted confidant to shine.
Kay is survived by her husband, Carlton; her "golden child" Carl (Casey) Carey, his wife Alice Schlosser, of Vassalboro, and three daughters, Eva Goulette, of Waterville, Gale Mahoney, of Willimantic, Connecticut, and Lynne Boyd, of Saco; five grandchildren and their families, Geoff Boyd, Jamie Boyd, Chelsea Boyd, Casey Mahoney and Sarah Mahoney; her brother, Leo Duplessis and his wife, Shirley; two sisters, Gerry Mullen, of DePere, Wiconsin. and Sally LaVertu, of Brewer; as well as several nieces and nephews, and good friends.
Kay's very kind heart and quick wit will be dearly missed by all who knew and loved her.
Due to the pandemic, the service will be held on what would have been Kay's 83rd birthday, Friday, August 14, at 10 a.m., at St. Francis Cemetery, in Waterville, for family and close friends.
Arrangements are under the direction and care of Gallant Funeral Home, 10 Elm Street, Waterville.
An online guestbook may be signed, condolences and memories shared at http://www.gallantfh.com.
In lieu of flowers, donations may be made to the Lupus Foundation of America, Inc (www.lupus.org).
ARTHUR H. JOHNSON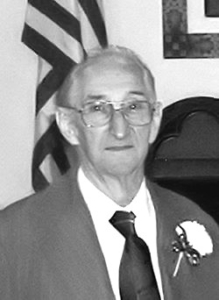 SIDNEY – Arthur Hugh Johnson, 91, passed away Monday, August 10, 2020, at his home in Sidney. He was born January 16, 1929, in Harpswell, the son of Hugh and Maria (Hawkes) Johnson.
He attended schools in Harpswell and Orr's Island in a one room school house. On October 27, 1953, he married Ruby Allard, in Augusta.
He was a veteran who proudly served his country in the United States Army during the Korean Conflict from 1951 until his honorable discharge in 1952. He was a life time member of the American Legion. As a teenager, he was employed as a store clerk, then worked at the Rolex wristband factory, then retired after 35 years of service from the Augusta Mental Health Institute (AMHI) as a stationary engineer. In the '70s he was a firefighter with the Oakland fire department and in the 1980s did medical transport. Arthur enjoyed playing guitar and singing, yodeling, playing harmonica, boating/fishing, crossword puzzles and ice skating.
Arthur is survived by his wife of 66 years, Ruby (Allard) Johnson, of Sidney; two daughters, Debra Short, of Augusta, Diane Trepanier and husband Doug, of Sidney; two brothers, Wayne Johnson and wife Marie, of Ocala, Florida, Dave Johnson and wife Frances, of Orr's Island; three sisters, Phylis Gay, of Windham, Marilyn Colby and husband Raymond, of Oxford, Lorna Silvan and husband Jerry, of Orr's Island; niece, Sharon Jones and husband Jim, of Orr's Island; grandchildren, Tonya, Katie, Doug, Trisha, Theresa and Jessica; five great-grandchildren; one great-great-grandchild; many nieces and nephews.
He was predeceased by son, Dana Johnson; son-in-law, Fred Short; and sister, Harriet Johnson.
A Garden Memorial dedication will be held at the convenience of the family.
In lieu of flowers, friends wishing may make donations in Arthur's memory to Maine Veterans Home, 310 Cony Road, Augusta, ME 04330.
Arrangements under the direction and care of Dan & Scott's Cremation & Funeral Service, 445 Waterville Road, Skowhegan, ME 04976.
JOHN T. HOLT SR.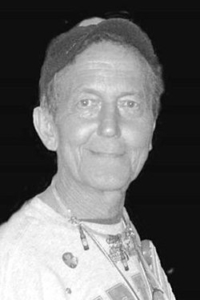 FAIRFIELD – John Timothy Holt Sr., 67, of Fairfield, passed away on Tuesday, August 11, 2020. He was the son of the late Scott Obadiah and F. Genevieve Holt.
He work­­ed at Freezer Foods meat company for many years in the '70s and early '80s and at Keyes Fibre Co. (now Huhtamaki), in Waterville, for over 17 years. He was faced with tremendously challenging and varied health issues over almost a 30-year span. He was called Superman by those in the health care field. He never had a doubt of how deeply awestruck or proud his inner family was at how he handled whatever came his way next. He would want everyone, however, to focus on how he lived his entire life with charm, wonder, zeal, and humor.
John was a true Mainer and didnt believe there was a reason to leave Maine. He loved driving for the sake of driving; and traveled to most parts of Maine as a passion and hobby, having toured and explored most of inner and northern Maine as well as its entire coastline.
He loved camping, hunting, fishing, ice-fishing, snowmobiling, and apple picking. He loved playing horseshoes, darts, old-school arcade games, shooting pool and playing foosball and night golf. He could cook almost anything to perfection on a grill or over an open campfire. Music was an integral part of his life and he was a lifelong WABK, KC Kassem Top 40, and Paul Harvey listener and he attended almost every single East Benton Fiddlers Convention.
Times with his brothers and sister at camp, celebrating St. Patrick's Day or summer visits were some of his most favorite and memorable times.
John was an avid reader (he had a mother who read to him), he loved puzzles, jumbles, and word games. He adopted shelter dogs over the years and watched and fed his birds year-round. When he wasn't in town, he could be found early on at Oak Pond and later at Webber Pond, in Vassalboro, entertaining family, friends, and strangers.
John was also a gardener at his home and his camp. His last big garden made the local news and his vegetables won prizes at local fairs.
He was an unparalleled, master storyteller. No one could hear a story of his without tears in their eyes and laughter pains in their stomach. Everyone who knew him would ask him to tell the one where…, and family would actively seek out those who hadn't yet heard the mill stories, the brother stories or practical joke stories to someone new, just so they could all hear them again.
He was predeceased by his brothers, Terry J. and Scott Jr.
He is survived by his daughters, Julie Holt and Nicole Holt, and his namesake and son and best friend, John J.T. Timothy Holt, Jr; his brothers, Richard (Bobbie) Holt, Dana Michael (Linda) Holt, Daniel Patrick (Kim) Holt, and sister Mary Lee (Gary) Jones; grandchildren, Nathan and Ethan John; several nieces, nephews. He maintained extremely close relationships with Debby (Holt) Clark and Kim (Whittaker) Holt. He is also survived by Nancy Witham who donated a kidney to John in February 2005.
A Celebration of Life for friends and family will be held Spring 2021.
Memorial donations may be made to the Humane Society Waterville Area, 100 Webb Rd., Waterville, ME 04901 or to the National Audubon Society. John would say, adopt a pet or start feeding the birds.
LUCIA M. DIEHL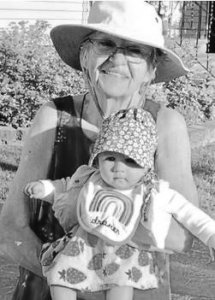 WATERVILLE – Lucia Maria Diehl, 74, passed away on Tuesday, August 11, 2020. Lucia was born on December 24, 1945, in Mar del Plata, Argentina.
Always having an adventurous soul she moved to the United States in 1965. Lucia graduated from Bryn Mawr College as a registered nurse. She worked as an ICU nurse while raising her three daughters on her own. Lucia was passionate about her faith in God, who carried her through hardships. She was an artist who built beautiful gardens, paintings, and crafts. She was never afraid to take on a remodel project for the house.
Lucy would often say that she wasn't the one who did that amazing thing, but that it was God. She cared for all living creatures and loved making special treats for the birds, dogs, cats, horses, and donkey. She was a feminist who raised strong women. Her ultimate joy in the end was being Grammy.
Lucia is survived by her three daughters, Jennifer Diehl, Monica Diehl, Julie Moore and her granddaughter, Adelynn Moore.
A graveside service was held at St. Francis Catholic Cemetery, on Monday, August 17. Due to Covid-19 restrictions attendance is limited.
Arrangements were under the care of Veilleux and Redington Funeral Home, 8 Elm Street, Waterville, Maine. http://www.veilleuxfuneralhome.com.
Responsible journalism is hard work!
It is also expensive!
If you enjoy reading The Town Line and the good news we bring you each week, would you consider a donation to help us continue the work we're doing?
The Town Line is a 501(c)(3) nonprofit private foundation, and all donations are tax deductible under the Internal Revenue Service code.
To help, please visit our online
donation page
or mail a check payable to
The Town Line, PO Box 89, South China, ME 04358
. Your contribution is appreciated!
https://townline.org/wp-content/uploads/2019/07/Town-Line-Website-banner-v3-1030x206.jpg
0
0
Website Editor
https://townline.org/wp-content/uploads/2019/07/Town-Line-Website-banner-v3-1030x206.jpg
Website Editor
2020-08-19 12:09:25
2020-08-19 12:09:25
OBITUARIES for Thursday, August 20, 2020