GLORIA C. SIMPSON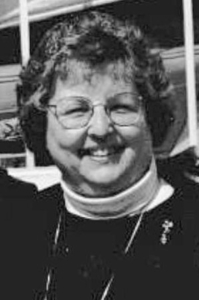 WATERVILLE – Gloria C. Simpson (Pouliot), 86, of Winslow, passed away at Oak Grove Center, in Waterville, on Friday, August 14, 2020. She was born in Winslow on February 23, 1934, to parents, Leo and Marie (Bedard) Pouliot.
Gloria graduated from Winslow High School in 1952. She married Richard Simpson in 1954 with whom she spent 32 years. She was employed as an office manager for Kennebec Supply, in Winslow, for many years.
Gloria's favorite pastime was spending time with her family. She also enjoyed reading, playing the piano, watching the Red Sox, spending time at the coast and painting. She was a very talented artist and her masterpieces will live on in the homes of the ones she loved. She was a member of St. John the Baptist Catholic Church, in Winslow.
After her husband's passing, from diabetes, she volunteered countless hours for the American Diabetes Association. She also loved spending time with her four-legged best friend, Bella, who always had extra love and kisses for her.
Glo had a kind, loving and generous soul. Her smile was infectious and her great sense of humor.
Gloria is predeceased by her parents; her husband; and her brother, Reginald Pouliot, of Connecticut.
Gloria is survived by her brother-in-law, Donald Simpson and wife Nancy, of Waterville. (She referred to Don and Nancy as her angels, as they became best friends as well as her caretakers over the years.); her niece, Wendy Aucoin and husband Gerard, of Waterville, as well as their son Cameron Aucoin. Cam was Aunt Glo's "Main man". They enjoyed countless breakfast dates and shared a very special bond. Each of them always knew how to make the other one feel better. She is survived by cousin, Carmen Easinsky, of Winslow, as well as several nieces, nephews; great-nieces and great-nephews.
You are invited to offer your condolences and share fond memories with the family by visiting Gloria's guestbook at http://www.veilleuxfuneralhome.com.
A prayer service will be held at St. Francis Cemetery, in Waterville, at a later date, and due to the Covid-19 virus restrictions, services will be private.
A service of Veilleux and Redington Funeral Home, 8 Elm St., Waterville, ME 04901. (207)872-7676.
In lieu of flowers, those wishing may make a donation in her name to the Waterville Area Humane Society.
YVETTE MITCHELL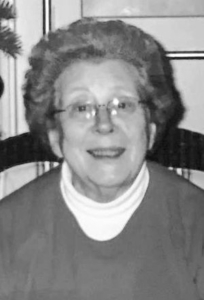 WATERVILLE – Yvette C. Mitchell, 95, of Waterville, passed away peacefully on Saturday, August 15, 2020, at the Lakewood Nursing Home, in Waterville. She was born in Waterville on March 10, 1925, the second child of Eddie J. and Alice (Maheu) Pooler.
Yvette graduated from Waterville High School in 1942, and married her high school sweetheart and love of her life, Paul Mitchell, on August 20, 1949. Other than a period of 7 – 8 years in New York City and the Boston suburbs when they were first married, Yvette lived here in Waterville. She and Paul raised their four children and together shared 68 years of wedded bliss.
Although she never really came out and said it, Yvette loved Waterville. It was home to her extended family, including her Mitchell in-laws and her Pooler siblings, especially her sister Rita.
Yvette was a terrific cook and baker, with famous family recipes for her chicken pie, her chocolate cake and her whoopie pies. She dedicated years of her life supporting husband Paul's business endeavors at GHM Insurance Agency, in Waterville, and raising her children, sending them off to college and to start their own families. She was a tremendous mother, but in many ways the prime of Yvette's life started with the birth of her grandchildren, all 12 of them. Nothing brought Yvette more happiness than spending time with her husband, children, grandchildren and great grandchildren, especially at their sporting events or at her home away from home, her summer camp on Great Pond, which served as the family gathering spot and scene of happy memories for many years.
She would oversee the swimming, tubing and water skiing of her grandchildren, then send them off by boat to Day's Store, in Belgrade, with a dollar in hand to buy whatever special treat they desired. She loved to cheer on her grandchildren at their sporting events, from football and basketball games in Tulsa, Oklahoma, to baseball games in Marblehead, Massachusetts, to track meets, hockey games and tennis matches, in Waterville and Winslow.
Until her Parkinson's took over, she never missed a graduation, wedding or big family event.Yvette was humble. She never wanted the glory or to be the center of attention, and was much more comfortable in the background. That was her comfort zone, the one- on-one talk, where she could stress the fundamentals of life – education, hard work, keep moving forward, try hard and do your best. And she stressed these to her grandchildren.
Yvette was never negative, she never had a bad word to say about anyone, let alone someone from her family. Yvette was tough, and she never complained. For the last ten years or so, she had very limited mobility and for the last five years was confined to a wheelchair, unable to comfortably move. During those years at Lakewood Nursing Home, she never complained about her situation or complained about the pain she was in. She did not want to talk about herself, she wanted to talk about her grandchildren and her great-grandchildren; how they were doing, what they were doing. They were the great loves of her life, and we will all miss her so.
Survivors include her four children, Paul J. Mitchell Jr. and his wife Suzanne, of Marblehead, Massachusetts, Linda Mitchell Price and her husband Stuart Price, of Tulsa, Oklahoma, Jeffrey D. Mitchell and his wife Lisa, of Winslow, and William E. Mitchell and his wife Vicki, of Waterville; 12 grandchildren, Colin, Nara, Stephanie, Stuart, Bethany, Catherine, Jacqueline, Jessica, Taylor, Michael, Nicole and Sean; and her nine great-grandchildren, Emlyn, Quinn, Mitchell, Charlotte, Vivian, Clara, Will, William and Elizabeth; brother-in-law George Mitchell and sister-in-law Heather, of New York City, and her sisters-in-law Barbara Atkins and Janet Mitchell, both of Waterville.
She was predeceased by her husband, Paul Mitchell, and her brother John Pooler and sister Rita Stuart.
Arrangements are under the direction and care of Gallant Funeral Home, 10 Elm Street, Waterville, Maine.
In light of Covid-19 restrictions, all services will be private.
An online guest book may be signed and condolences expressed at http://www.gallantfh.com.
In lieu of flowers, donations may be made to Parkinson's Foundation, 200 SE 1st St. Suite 800, Miami, FL 33131.
DAVID R. SPENCER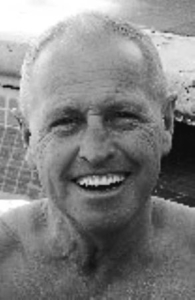 WATERVILLE – David R. Spencer, 73, passed away Saturday, August 15, 2020, at Maine Medical Center, in Portland. He was born February 18, 1947, in Caribou, the son of Robert and Verna (Cote) Spencer.
David served in the United States Army, then in the National Guard for many years retiring as an E5. Known to many as "Spence", David was a hard working man who was always ready to lend a hand to anyone in need. Always smiling and up for a spirited chat.
He was co-owner of Wishing Well Manufacturing and worked for various restaurant equipment vendors. He spent 16 years working for the state of Maine highway crew. David retired at 62 and spent the remainder of his time doing handyman jobs for family and friends.
He enjoyed being "Grumpa" to his four-legged grandson, Lucky, and going for daily walks with him. He was proud to be an honorary member of the Hamlin family and enjoyed many family gatherings with them.
He enjoyed working on carpentry projects, eating out, and going on many day trips with Susan and Patsy. He loved going to Dunkin' Donuts to gather with friends. He also liked perusing Marden's and The Home Depot for any new tools for gadgets he didn't already have. He never met a tool he didn't like or couldn't use.
David is survived by his daughters, Lisa Cormier, Lori Harrell and husband Sam, both of Tennessee, daughter-in-law, Susan Hamlin Spencer, of Waterville; niece, Eileen Alley and partner Mark Gifford, of Bucksport; grandchildren, William Cormier, Bernard Cormier and wife Lesley, Kayla Cormier and partner Deron Martell, David and Logan Guinn, Robert Spencer and partner Jacob Dyer; great-grandchildren, Mason and Ava Cormier, Zavier Cormier, Gabrielle Martell; siblings, Michael Spencer, of Oakland, Thomas Spencer, of Dover-Foxcroft; many nieces and nephews.
He was predeceased by parents, Verna and Robert Spencer; siblings, Arthur, Bill, Gloria and Linda; son, Scott A. Spencer; and son-in-law, Marc Cormier.
A Celebration of Life will be held at a later date at the convenience of the family.
Arrangements under the direction and care of Dan & Scott's Cremation & Funeral Service, 445 Waterville Rd., Skowhegan, ME 04976.
In lieu of flowers, friends wishing may make donations in David's memory to Spectrum Generations Meals on Wheels, Muskie Community Center, 38 Gold St. Waterville, ME 04901.
MARGARET E. GLOWA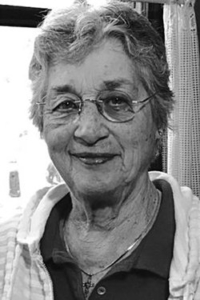 SOUTH CHINA – Margaret E. "Marge" Glowa, 88, of South China, and formerly of Shelton, Connecticut, passed away on Sunday, August 16, 2020, following a lengthy illness. She was born in Monticello on August 23, 1931, to the late Harry and Dorothy Beaton.
For 61 years, she was the wife of John E. Glowa, who predeceased her in 2014. She was also predeceased by sons, Andrew and Steven and a sister, D. Elaine Bailey.
Margaret was born on a potato farm in northern Maine during the Great Depression. She and her family moved to Robinsons in the 1940s where she helped on the farm, picking potatoes and driving the truck. In 1952, she graduated from Aroostook State Normal School, in Presque Isle, and started her teaching career. She married in 1953, and in 1955 moved to Stratford, Connecticut, with her new family. She moved to Shelton with her husband and two young sons in 1960 and lived in the same home until 2016 when she returned to live in Maine.
In the late 1960s, Margaret went back to college and resumed her teaching career. She taught for many years at Elizabeth S. Shelton Elementary School until her retirement. She was a wonderful, loving and supportive mother, grandmother and great-grandmother. When her sons were growing up she was active in the Cub Scouts and the Shelton Little League. She always supported her sons and their families in whatever they did and she believed in living by example.
Margaret is survived by her son, John Glowa, of South China; grandchildren, John Jr., Joseph, Jeffrey, Leanne, Andrea and Michael; eight great-grandchildren; her sister, Mary Valadez, of Hampton, Virginia; and several nieces, nephews and cousins; former daughter-in-law, Joanne Glowa, of Winslow, and her son, John's partner, Charlene Rackliff ,of Vassalboro.
A walk-through visitation for family and friends will be held on Saturday, August 29, from 1 to 2 p.m., in the Riverview Funeral Home, 390 River Rd., Shelton, Connecticut. Visitors are asked to wear masks and social distance as they walk through, pay their respects, and exit without lingering to ensure all guests can come through the building. Her funeral service and burial will follow at Riverside Cemetery, River Rd.. Shelton, Conn. at 2:15 p.m.
In lieu of flowers, contributions can be made in Margaret's memory to the Elizabeth S. Shelton School library. Checks can be made out to Elizabeth S. Shelton School and sent to John M. Glowa Sr., 30 Meadow Wood Drive, South China, ME 04358.
SAMUEL BRELSFORD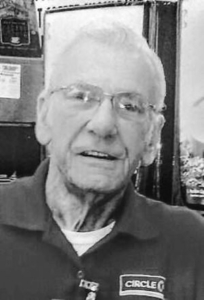 WATERVILLE – Samuel Brelsford, 77, passed away on Monday, August 17, 2020, following a long battle with cancer. Tony was born Jan. 15, 1943 in Providence, Rhode Island, to Raymond and Rose Brelsford.
He enlisted in the United States Army on March 19, 1962, where he served in the Vietnam and Korean wars and as a Military Policeman at Fort Riley, Kansas.
Following an honorable discharge, Tony followed his brother, Bill, to Maine where he worked at Bath Iron Works, then married the love of his life, Janice Dashiell, October 15, 1983. They were married 36 years.
Tony was a die-hard Red Sox fan, people person, jokester, nature and dog lover, and enjoyed his large collection of model cars, which he shared with many children through the years. He had several security jobs and worked his last job at Circle K, Fairfield, where he enjoyed sharing a lifetime of stories with drivers and coworkers.
Tony was predeceased by his parents; brother, Bill; and oldest son, Ernest.
He is survived by his wife, Janice; daughter, Barbara Barrs and husband, Tim, and stepdaughter, Darlene Frost, all of Waterville; sons John Brelsford and wife, Anna, of Erin, Tennessee, and Steven Brelsford and wife, Marsha, of Checotah, Oklahoma; stepdaughter, Diana Larson and husband, Steve, of Suffield, Connecticut; stepson, Eric Dashiell and wife, Wanda, of Hampden; sister Joan Andrews, of Pittsfield, Massachusetts; 17 grandchildren; 20 great-grandchildren; and many friends and extended family.
Committal prayers took place at the Veterans Cemetery Memorial Wall, Augusta, Aug. 25.
In lieu of flowers, donations may be sent to the
Maine Children's Home for Little Wanderers, 93 Silver Street, Waterville, ME 04901, where Tony donated many of his model cars.
CONSTANCE J. KIRK
WATERVILLE – Constance J. Kirk, 81, of Waterville, passed away peacefully on Monday, August 17, 2020, at Woodlands Assisted Living, in Waterville. She was born on February 15, 1939 to Albert and Marie (Roy) Nadeau.
She attended schools in Lewiston, graduating from Lewiston High School. She loved making memories with family and friends at Camp Megamasena, on Morrill Pond, in Hartland, her home away from home.
Connie was predeceased by her parents, of Lewiston; and brother, Ronald Nadeau,of Casco.
She will be sadly missed by her daughter, Kim Kirk, of Vassalboro; sons, William Kirk Jr., of South Portland, and Robert Kirk and wife, Valerie, of Levant; sister-in-law, Linda Nadeau, of Naples, Florida; grandchildren, Chad Caron, Ashley Caron, Tricia Kirk and Kayla Bubar; great-grandchildren, Xander Pugh, Carmen and David Brown; many cousins, nieces and nephews.
A Celebration of Life will be planned at a later date.
Connie will be laid to rest in St. Peter's Cemetery, in Lewiston, in a private ceremony.
You are invited to offer your condolences and share fond memories with the family by visiting Connie's guest book at http://www.veilleuxfuneralhome.com.
In lieu of flowers, the family wishes for you to make a donation to a charity of your choice.
STEPHEN J. PALMER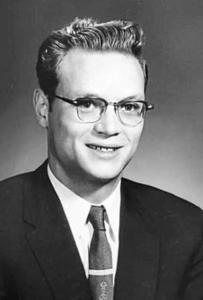 OAKLAND – Stephen J. Palmer, 84, of Oakland, passed away on Monday, August 17, 2020, at Glenridge Nursing Home, in Augusta, following a lengthy illness. He is the husband of Janice C. (Wiley) Palmer with whom he shared 63 years of marriage. Stephen was born September 6, 1935, in Bridgton, son of the late Gerald H. and Marie (Embich) Palmer.
He grew up in Bridgton and was a 1953 graduate of Bridgton High School. He went on to attend Franklin Technical Institute, in Boston. Stephen worked for National Cash Register as a service technician for many years until his retirement.
Stephen enjoyed spending time at home with his family. His favorite activities were those pursued in the Maine outdoors including fly fishing, hunting, snowmobiling and riding his motorcycle.
In addition to his wife Janice, Stephen is survived by his three daughters, Diane Angelo and her husband Paul, of Troy, Carolyn LaVerdiere and her husband Steve, of Gilbertsville, Pennsylvania, Rebecca Watson and her husband Don, of Gilford, New Hampshire; and his son, James Palmer, of Augusta; his brother, Joel Palmer, of Limerick, Joel's wife Linda; his sister-in-law, Maxine Palmer and his brother-in-law, Dean Brown; nine grandchildren, Laura, Amy, Thomas, Edward, Tyler, Taylor, Morgan, Sarah and Emily; his great-grandchildren Donovin, Treva, Brenton, Aiden, Lenna, Oliver and James; nieces and nephew, Cathy, Robin, Penny, Jonathan and Amy.
In addition to his parents, Stephen was predeceased by his sister, Susan Palmer Brown and his brother, Carlton Palmer.
Stephen's funeral service was held at the Wheeler Funeral Home, 25 Church Street Oakland on Saturday, August 22. His graveside service followed at Lewis Cemetery, Oakland..
Arrangements are in the care of the Wheeler Funeral Home, 25 Church St., Oakland.
Condolences may be shared with the family on the obituary page of the website at http://www.familyfirstfuneralhomes.com.
In lieu of flowers donations in Stephen's memory may be made to the Oakland Fire and Rescue, P.O. Box 187, Oakland, ME 04963.
RALPH G. BOURASSA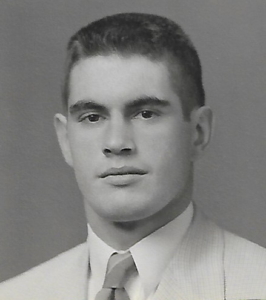 WINSLOW– Ralph G. Bourassa, 86, of Winslow, passed away on Wednesday, August 19, 2020 at his home in Winslow, following a brief illness. Ralph was born and raised in Winslow, the son of Lucy (Dusty) and Donat Bourassa.
Ralph attended Winslow High School, graduating in 1953, where he excelled in football. He was employed as a first-class lineman by Central Maine Power (CMP) Company for 45 years. While at CMP, Ralph loved to treat his fellow linemen with his beautiful voice by singing Country and traditional French-Canadian folk songs over the company's truck radio system, much to the dismay of CMP's management. He thoroughly enjoyed the camaraderie of his fellow CMP linemen and thought of them like family.
A devout Catholic, he was a member of Corpus Christi Parish. He had a quick wit and a compassionate spirit who always tried to find the good in everyone. He was also a wicked cribbage player and was always up for a competitive game but was considerate enough to "allow" everyone to win a few games before showing them who was the cribbage boss. Ralph was a great cook who enjoyed preparing meals for his family, friends and anyone who dropped in as it was important to him that everyone felt welcomed.
Ralph enjoyed retirement with his wife in St. Maarten and by keeping busy with countless projects around the home, reading books about history and visiting with friends and family.
Like his seven brothers, Ralph served in the United States Army and was deployed in Germany from 1957 to 1959, working in Special Weapons.
Ralph is survived by his wife of 51 years, Brenda (Thomas) Bourassa; and their two children, Nikki and Michael; sister, Yvette "Jackie" Bourassa; brother-in-law, Michael Thomas and wife Candy and their daughter, Amy Pool; sisters-in-law, Jo-Ann Bourassa, Judith Veneziano, and Gail Thomas; along with many nieces, nephews, and cousins. "Mr. B." will be missed by Mikayla, Amara, Braden and Elaina Rioux.
Ralph was predeceased by his parents, Lucy (Dusty) and Donat Bourassa; his brothers, Donald, Earnest, Frank, Lawrence, Leo, Carl, Richard; and his sisters, Lucille, Rena, Mona, Irma Munro, and Annette Thurlow; in-laws, Robert Thomas, Barbara (Wheeler) Thomas and their son, Ronald Thomas.
A graveside service will be held at St. Francis Catholic Cemetery, on Grove St., in Waterville, on Tuesday, September 1, 2020, at 10 a.m. Protective face coverings are required for attendance.
In Ralph's memory, donations may be made to the Mid-Maine Homeless Shelter, 19 Colby Street, Waterville ME 04901 or to a charity of your choosing.
Arrangements under the direction and care of Dan & Scott's Cremation & Funeral Service, 445 Waterville Road, Skowhegan ME 04976.
Messages of condolence may be left at the bottom of this page in the comments section.
GREGORY J. DUGUAY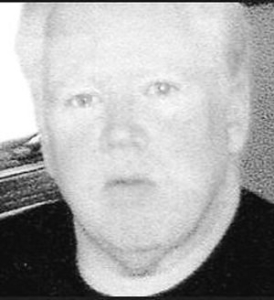 WATERVILLE – Gregory "Greg" John Duguay, 54, passed away Sunday, May 3, 2020, due to medical complications. He was born March 24, 1966, in Waterville, the son of Lawrence and Faylene (McCann) Duguay.
Greg graduated from Winslow High School and attended Eastern Maine Vocational Technical Institute, in Bangor, as well as Central Maine Technical College, in Auburn, where he earned an applied science degree.
Greg was currently employed at Ware-Butler, Inc., in Waterville. He had recently become a member of the Elks Club. He loved spending time with his large extended family and many friends. He enjoyed all sports, but his passion was music. He was the drummer in the band RFactor13 for several years. Greg especially looked forward to his annual trip to Delaware to watch the NASCAR races and visit with friends.
Greg was a loving son. He was kind, generous, loyal, and will be sadly missed by all who knew him.
He is survived by his parents, Lawrence and Faylene Duguay; sister, Karen; as well as many aunts, uncles and cousins.
A Mass of Christian Burial will be held on Saturday, August 29, at 10 a.m., at St. John the Baptist Catholic Church, in Winslow, for family only.
There will be a Celebration of Life at 11:30 a.m., for friends and family at the Elks Lodge, in Waterville, at the outdoor, open air, covered pavilion. CDC guidelines apply, masks and social distancing required.
Arrangements under the direction and care of Dan and Scott's Cremation and Funeral Service, 445 Waterville Road, Skowhegan ME 04976.
[related_posts_by_tax posts_per_page="10"]
https://townline.org/wp-content/uploads/2019/07/Town-Line-Website-banner-v3-1030x206.jpg
0
0
Website Editor
https://townline.org/wp-content/uploads/2019/07/Town-Line-Website-banner-v3-1030x206.jpg
Website Editor
2020-08-26 14:33:23
2020-08-26 16:57:31
OBITUARIES for Thursday, August 27, 2020