KENNETH L. GOULD
FREEDOM – Kenneth L. Gould, 83, passed away on Wednesday, June 26, 2019. He was born on July 26, 1935, the son of John P. Gould and Belle Bessey Gould.
He graduated from Besse High School, in Albion, in 1953. While in school, Ken participated in the minstrel show, played basketball, served as class treasurer, class reporter and on the editorial board of the school paper. His favorite saying was always "Silence is golden, but talking is more fun."
On September 24, 1955, he married the former Priscilla Harding, of China. The two met while shew worked at Custer's Last Stnd (now The Landing), in China. She remembers Ken excelled at peeling potatoes and would volunteer his time at the ice crea shop just to be with her.
In 1956, Ken and Priscilla, along with their dauther Drusilla, moved to California. It was there that their three sons, Dwight, Dewayne and Doug, were born. But it wasn't long before Maine called them home. In the summer of 1963, Ken and the family journeyed back east and settle down in Freedom.
He was a man of many talents and trades, but his life's passion was farming and growing vegetables. Ken's favorite past-times were those he shared with loved ones, such as ice fishing on Moosehead Lake, playing horseshoes at family barbecues, hosting the grandchildren for sleep overs, running the family vegetable stand, and fishing for perch in nearby ponds and lakes.
Ken was predeceased by his parents; brother George; son Dewayne.
He is survived by his wife of 63 years, Priscilla; daughter Drusilla and her husband Tom; sons Dwight and wife Brenda, Doug and wife Sandra, and Deana Tardiff, his late son Dewayne's fiancé; 13 grandchildren; 15 great-grandchildren; sisters-in-law Charlene Gould, Marilyn Levesque and Patricia Higgins; many nieces and nephews.
A graveside service will be held at the No. 4 cemetery, in Albion, on Sunday, August 11, at 2:30 p.m. Following the service, friends and family are welcome to gather at the Besse Building, on Main St., in Albion, to celebrate the memory and life of a man so many knew and loved.
ROBERT A. McLEOD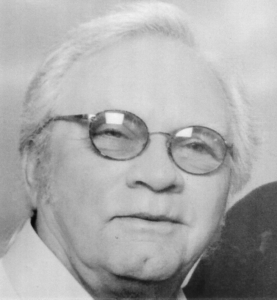 CHINA – Robert "Bobby" A. McLeod, 77, passed away Saturday, May 25, 2019, at the Alfond Center for Health, in Augusta. He was born May 19, 1942, in Bridgeport, Connecticut, the son of Edward and Arabella "Billie" (Davis) McLeod.
Bob was a retired truck driver and a proud teamster of Local #443 out of New Haven, Connecticut, working for many trucking companies throughout his life and traveled the country meeting many people along the way before retiring and moving to Maine. He was a proud man who worked very hard to make a better life for his family.
He is survived by his wife of 56 years, Joanne (Teachman) McLeod, of China; two children, a son, Michael McLeod and wife Tracy, of Palermo, and a daughter, Patricia "Tisha" (McLeod) Grant and husband Scott, of Albion; three grandchildren, Melissa Grant and partner Darius Parker, of Winslow, Nicholas Grant, of China, and Heather McLeod ,of Palermo; four great- grandchildren, Aubrey and Autumn Grant, and Grant and Charlotte Parker, all of Maine.
He was predeceased by his grandmother, Margaret Davis; mother, Arabella "Billie" (Davis) McLeod; father, Edward McLeod; and grandson, Daniel McLeod.
In lieu of flowers, friends wishing may make donations in Bobby's memory to your local humane society or cancer center.
Arrangements under the direction and care of Dan & Scott's Cremation & Funeral Service, 445 Waterville Road, Skowhegan, ME 04976.
RITA A. ROUX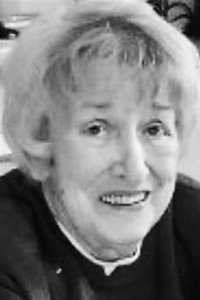 NORTH VASSALBORO – Rita A. Roux, 90, passed away Monday, July 22, 2019, at her home. She was born March 10, 1929, in Greenville, the daughter of Joseph and Odella (Daigle) Perry.
She was educated in the schools of Greenville and graduated from Greenville High School in 1946. On July 12, 1947, she married Robert J. Roux at the Holy Family Catholic Church, in Greenville. She was employed from 1946 to 1991 as an inspector for C.F. Hathaway Shirt Factory, in Waterville. Rita was a member of St. Bridget's Catholic Church, in North Vassalboro, and the C.F. Hathaway bowling team and enjoyed playing cards with family, bingo, and she loved to fish.
Rita is survived by her husband of 72 years, Robert J. Roux, of North Vassalboro; two daughters, Robin L Reagan, of Lisbon, Rhonda L. Weston and husband Dennis, of Vassalboro, son, Randall R. Roux and wife Irene, of Farmingdale; brother, Lorenzo "Joe" Perry, of Tilton, New Hampshire; sister, Frances Davis and husband Keith, of Dover; grandchildren, Casey Reagan, of Lewiston, Katie Reagan, of Lewiston, Jeffrey Roux, of Lavergne, Tennessee, Matthew Roux and wife Ruth, of Cape Coral, Florida, Justin Roux, of Portland, Timothy S. Dibenedetti and wife Tracey, of Augusta, Sarah Rosciti and husband Henry, of North Scituate, Rhode Island, Ryan Pleau and partner Tiana Ireland, Joseph Weston and partner Samantha Mason; eight great-grandchildren.
She was predeceased by two sisters, Winifred Sawyer and Carmel Smith.
Arrangements under the direction and care of Dan & Scott's Cremation & Funeral Service, 445 Waterville Road, Skowhegan.
In lieu of flowers, friends wishing may make donations in Rita's memory to the Humane Society Waterville Area, 100 WebbRoad, Waterville, ME 04901, or Hospice Volunteers of Waterville Area, 304 Main St., Waterville, Maine 04901.
DANIEL C. GAY JR.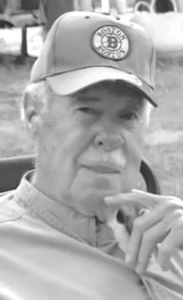 WATERVILLE – Daniel Charles Gay, Jr., 82, passed away Wednesday, July 24, 2019, at Lakewood Continuing Care Center, in Waterville. He was born December 29, 1936, in Augusta, the son of Daniel C. Sr. and Emma (Huntress) Gay.
He was educated in the schools of Augusta. On November 12, 1960, he married the former Beverly Lake. Daniel was a veteran who proudly served his country in the United States Army during the Korean War until his honorable discharge. He was employed for many years as truck driver for Colchester Egg. He had many hobbies and interests including fishing, hunting, camping, woodcarving, riding up north with his wife, Bev, loved NASCAR racing and loved and had a special bond with his cat, Krystal.
Daniel is survived by his wife of 58 years, Beverly (Lake) Gay, of Waterville; two daughters, Debra Anderson, of Fairfield, Cindy Allen and husband Robert, of Fairfield; son, Charles Gray and wife Allison, of South Berwick; sister, Brenda Postemski, of Solon; three grandsons, Mathew W. Allen and wife Laura, of China, Christopher Lothridge, of Augusta, Jackson Gray, of South Berwick; five granddaughters, Tanya A. Allen, of Oakland, Bethany Robinson, of North Windham, Connecticut, Amanda Sherman and husband Andy, of Canterbury, Connecticut, Jennifer Gray and Erin Gray, both of South Berwick; seven great-grandchildren.
In lieu of flowers, friends wishing may make donations in Daniel's memory to the Travis Mills Foundation, 747 Western Avenue, Manchester, ME 04351, www.travismills.org.
Arrangements under the direction and care of Dan & Scott's Cremation & Funeral Service, 445 Waterville Road, Skowhegan, ME 04976.
REGINALD G. JOLER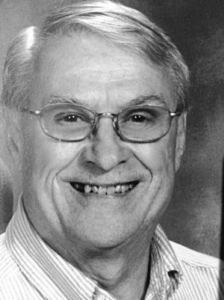 WATERVILLE – Reginald G. Joler, 87, of Waterville, passed away peacefully in his sleep on Wednesday, July 24, 2019, following a battle with Alzheimer's disease. He was born on February 12, 1932, to Leo and Evangeline Joler.
Reginald lived a full and rich life. He was a graduate of Waterville High School and was drafted into the Army during the Korean War. He proudly served from 1952 to 1954 in Germany; he was honorably discharged. After returning to the United States Reginald began working for First National until he retired. He had a passion for talking with people and readily offered his assistance to anyone in need. Reginald had a love of the Lord, camping, boating, fishing, building, tree work, western's, dancing and spending time with family.
Reginald was a lifetime member of the American Legion, VFW and Knights of Columbus, where he served on many committees, cooked meals for those in need and assisted with blood drives and voting stations.
He was predeceased by his parents Leo and Evangeline; his wife Patricia; son David; brothers, Gerald, Richard, Paul, and sisters Joanne and Doris.
Reginald is survived by his children MaryAnn and husband Sonny, Sue-Ann, Rick, Bryan and partner Karen and Bruce and wife Kristin, stepson Robert; as well as several grandchildren and great-grandchildren.
An online guestbook may be signed, condolences and memories shared at www.gallantfh.com.
In lieu of flowers, friends wishing to, may make donations in Reginald's memory to: Alzheimer's Association, Maine Chapter, 393 US Route 1, Suite 2C, Scarborough, ME 04074, or Beacon Hospice Care, 5 Community Drive, Augusta, ME 04330. Make checks payable to Amedisys Foundation.
RICKY A. GREENLEAF
ROME – Ricky A. Greenleaf passed away unexpectedly on Thursday, July 25, 2019. Rick will be remembered for his big smile and his generous heart. Rick quickly became a friend to everyone he met.
Rick was a lifetime resident of Rome and loved his community. Rick had a passion for the outdoors, fishing, hunting, snowmobiling and "noodling" on Watson Pond. Children and pets seemed to gravitate toward Rick, there was never a child or dog that did not want to be near him. Rick was well known in the community for being able to fix almost anything and everything, and he always did it with a smile.
Rick was predeceased by his parents Marion and Irving Greenleaf; his brothers Jerry Greenleaf and Roland "Manny" Greenleaf, and his sister Beverly Chick.
Rick will be missed by his wife Shelly; his son Nathan and fiancé Anna, his daughter Theresa and partner Kevin, daughter Jessica Greenleaf; grandchildren Landen, Sky and Isla; his sister Deb Williams and brother-in-law Guy Williams and their children Mary Lou and Guy Junior; his brothers Timmy Greenleaf and Terry Greenleaf and his children Daryl and Rachel; his brother-in-law and sisters-in-law Joe, Jed, Jenny and Sarah; his father-in-law Richard Butler and mother-in-law Patricia Butler, and mother-in-law Frances Dill; many nieces, nephews and cousins.
There will be a Celebration of Life for Rick at the Rome Community Center, 8 Mercer Rd., Rome, from 11 a.m. – 2 p.m., on Saturday, August 24.
An online guestbook may be signed, and memories shared at www.familyfirstfuneralhomes.com.
Arrangements are by Wheeler Funeral Home & Cremation Care, 26 Church St., Oakland.
JOSEPH S. THERIAULT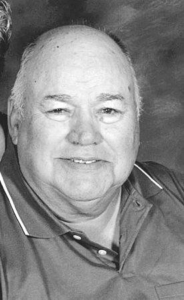 CHINA – Joseph Stanley (Stan) Theriault 83, of China, passed away peacefully on Fridasay, July 26 , 2019, at his son's home. He was born to Josie and Joseph Theriault in Knox on April 5, 1936.
Thus everyone in the Knox area and family knew him as ( Stan ) or Stanley to avoid the confusion but throughout his work life he was ( JOE ).
He was the devoted husband of 64 years to Constance ( Bernier ) Theriault, who he met in high school in Westbrook and later married in 1955. They moved to Benton Harbor, Michigan, to start his career in the medical field as a lab tech, which took him to many hospitals around the country, Delaware Ohio, Sandusky, Ohio, and Bellvue, Ohio, where he decided to leave the medical profession.
He was a very fast study in whatever he chose to tackle and after remodeling their home in Castalia, Ohio, he decided he was now a carpenter and joined the Carpenters Union and was happy as a clam. He was involved in the construction of (at the time ) the largest wooden roller coaster in the world at Cedar Point Amusement Park, Sandusky, Ohio, a story he told often. He then partnered with a friend and decided to build and sell travel trailers and truck campers for a while, which after a year or so he realized he was not the partnering type.
Thus, after 14 years of the sweet sounds of Maine calling him, they decided to move back to Maine in 1970 to enjoy Maine. He now being a Union Carpenter, his first job in Maine was helping to build Maine Yankee, a fact he was quite proud of. It didn't take long and he was on his way up the construction ladder. He was assistant supervisor for Peachey Builders during construction of the JFK Mall, in Waterville, and later as their top superintendent for many years. He was also in charge of the Elm Plaza renovation for Pittsfield Industries, when the Bonanza restaurant was built and Grant's was remodeled. He had many very interesting construction jobs over the years that took him and his wife all over the country, and he loved to talk about them all. Construction was his passion.
He is survived by his wife of 64 years Connie; his sons and daughters-in-law Greg and Rebecca, and Tim and Rebecca, all of China; his younger brother Theodore Theriault, of Keyport, New Jersey; many of grandchildren and great-grandchildren.
He was predeceased by his two youngest sons Steven Douglas Theriault and Michael Stanley Theriault, both taken far too young and it was a bitter pill for him to swallow. He was also predeceased by a brother at birth and a sister.
BARBARA ROY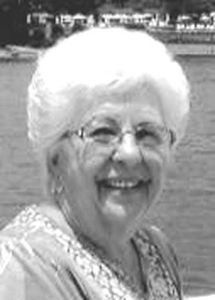 TEWKSBURY, Massachusetts – Barbara (Sears) Roy, 81, a resident of Fairfield, Winslow, and Tewksbury, Massachusetts, passed away at Blair House in Tewksbury on Tuesday, April 16, 2019. She was born in Bangor on December 23, 1937, to William and Florence (Julia) Sears.
Barbara attended Immaculate Heart of Mary School, and was a graduate of Lawrence High School, class of 1955, both schools in Fairfield. Throughout her adult life Barbara maintained her allegiance to everything connected to LHS, sports, alumni reunions, and attended activities involving her cousin's children and grandchildren.
Barbara worked many years at Keyes Fibre Co., in Waterville, retiring as treasury assistant. She married the Wilfred Roy in 1958. Barbara's greatest joy was spending time with her family and friends, playing cards, Julia family Christmas parties, camping and skiing with her children, and spending time at their lake home on Lake Winnecook.
Her Christmas stockings, which she knitted, are treasured by many. Her delicious peanut butter fudge and peanut butter balls will be missed. After retirement, Barbara and Wolf traveled to Hawaii, spent several winters in Florida and attended family functions around the country.
Barbara is survived by her husband, Wilfred; her daughters, Pam Connors and husband, Bryan, of Tewksbury Massachusetts, Jean Ann Young and husband Larry, of Martinsville, Indiana, and son, Scott Roy, of San Diego, California; three grandchildren, Eric Young, his wife Jennifer, and son, Ian; Logan Roy and Kasey Connors; and several cousins.
Responsible journalism is hard work!
It is also expensive!
If you enjoy reading The Town Line and the good news we bring you each week, would you consider a donation to help us continue the work we're doing?
The Town Line is a 501(c)(3) nonprofit private foundation, and all donations are tax deductible under the Internal Revenue Service code.
To help, please visit our online
donation page
or mail a check payable to
The Town Line, PO Box 89, South China, ME 04358
. Your contribution is appreciated!
https://townline.org/wp-content/uploads/2019/07/Town-Line-Website-banner-v3-1030x206.jpg
0
0
Website Editor
https://townline.org/wp-content/uploads/2019/07/Town-Line-Website-banner-v3-1030x206.jpg
Website Editor
2019-08-07 13:49:57
2019-08-07 13:49:57
Obituaries for Thursday, August 8, 2019