FLO SEVEY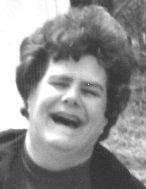 FAIRFIELD – Flo Sevey, 80, passed away on Monday, January 31, 2019. She was born April 7, 1938. She married Clyde Sevey on March 14, 1953, and were married for 65 years.
Flo loved to cook, camping fishing, and driving fast. She loved God with all her heart.
She is survived by three daughters, Linda, Joyce and Betty, and one son, James; 11 grandchildren, Hayden, Anna, Mike, Josh, John, Sarah, Seth, Caleb, Genny, Vangie and Stacy; 28 great-grandchildren; and 40 foster children.
She will be missed by all who knew her.
A memorial serving will be held on Saturday, Feburay, 23, at 3 p.m., at 151 High Street, (Kingdom Life Church) in Oakland.
Memorial donations may be made to the Truth Fellowship in care of Rev. Gene McDaniel, 123 Davis Road, Fairfield, ME 04937.
RYAN W. WORSTER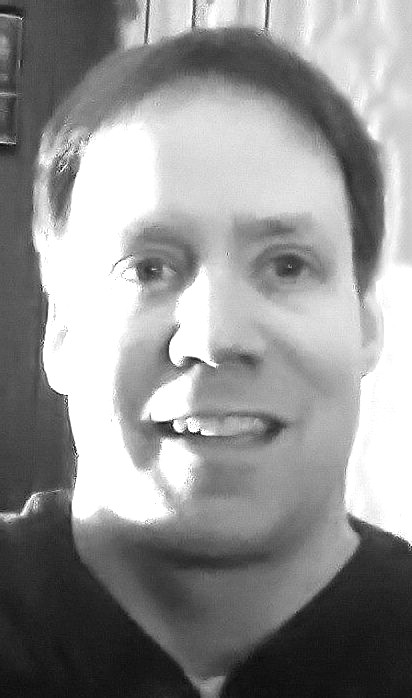 FAIRFIELD – Ryan W. Worster, 43, passed away Saturday, February 2, 2019, in Anson. He was born August 25, 1975, in Skowhegan, the son of Sheldon W. Worster and Corinne B. (Guenette) Mathieu.
He graduated from Skowhegan Area High School in 1995. He was employed at Canaan Superette for five to seven years and then went to Valley Distributors where he had been employed for 18 years. Ryan enjoyed camping, fishing, ice fishing, hunting, motorcycle riding, kayaking, 4-wheeling, snowmobiling, spending time with family and friends and always spending time with his step-father, Ronnie, doing many different things together. He also loved to spend time with the boys, Nick, Jacob, and Ethan, doing the things that boys do.
Ryan is survived by his mother, Corinne (Guenette) Mathieu and husband Ronnie, of Canaan; father, Sheldon Worster and fiancée Elaine Carll, of Skowhegan; significant other, Mindy Stoddard and her children Nick, Jacob, and Ethan, all of Fairfield; sister, Shelley Corson and husband Michael, of Madison; nephew, Alex Corson, of Madison; step-sister, Denise Lang and husband Brad, of Skowhegan; nephews and nieces, Tyler, Ticy, and Telena, all of Skowhegan; grandparent, Selma (Worster) Grant, of East Machias; many cousins, aunts, and uncles.
He was predeceased by three grandparents, Guy Worster, Gus Guenette, and Elinor Guenette; step-sister, Leona (Mathieu) Abbott.
A memorial service will be held Saturday, February 16, 2019, at noon, at the Poulin-Turner Union Hall, 653 Waterville Road, Skowhegan with Rev. Mark Tanner officiating. A Celebration of Life will follow the memorial service.
Arrangements under the direction and care of Dan & Scott's Cremation & Funeral Service, 445 Waterville Road, Skowhegan, ME 04976.
J.E. REGINALD BIZIER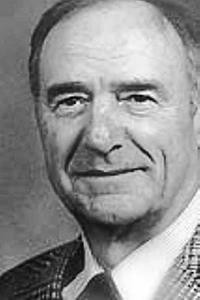 VASSALBORO – J.E. Reginald "Reggie" Bizier, 92, of Vassalboro, passed away on Sunday February 3, 2019. Reggie was born November 28, 1926, in Winslow, to Dominique John and Alice (Fontaine) Bizier.
Following graduation from Winslow High School, class of '44, he proudly served in the U.S. Navy on the U.S.S. Frybarger D-E705. After being discharged in July 1946, he served in the Naval Reserve for another seven and one half years.
In 1951, Reggie founded Bizier Construction, which later became Bizier Homes.
In the late 7'0s, Reggie also established Bizier Developers.
Reggie was an accomplished craftsman, who in his spare time built boats, clocks, decoys, and hand-carved decorative ducks. When not in his workshop, you would find Reggie at the tennis courts or at Moosehead Lake enjoying his camp and fishing Rockwood, skiing at Sunday River and Mount St. Anne or duck hunting with his sons, grandsons and friends.
Reggie was a parishioner of St. John the Baptist Catholic Church, in Winslow, in what is now known as Corpus Christi Parish. He was known for his altruism, both locally and nationally.
Reggie married the former Dollis (Tardiff) Bizier on July 19, 1947. They raised eight children.
He is survived by his four daughters, Monique Studholme and her husband, Richard, Genevieve Gosselin and her husband, Gerald, Alice King, Denise Benson and her husband, Walter, and three sons, Marc Bizier, Robert Bizier, and Paul Bizier and his wife, Sarah, and daughter-in-law, Hope Shorey and her husband, Thomas. Reggie has 28 grandchildren; 43 great-grandchildren; four great-great-grandchildren; and many nieces and nephews; sister, Mariette Roy and her husband, Edward, sister-in-law, Patricia (Clement) Bizier, and sister-in-law, Lillian and her husband, Raymond Quirion.
Reggie was predeceased by his parents; his wife, Dollis; a son, D. John Bizier; his three brothers, Marius, Leonce "Lee", and Dominique (Clement) Bizier; and two grandchildren, Courtney Alicia Gosselin and Seth Bizier.
In lieu of flowers, please make donations to the Travis Mills Foundation, 89 Water St., Hallowell, Maine 04347, or MaineGeneral Hospice Care, P.O. Box 828, Waterville, ME 04901-0828.
ALTHEA M. NOEL
WATERVILLE – Althea Marie (Tardiff) Noel, 98, passed away on Sunday, February 3, 2019, at the home of her daughter, Patricia, where she has lived for the past 19 years. She was born May 5, 1920, on a farm in Clinton, to Annie (Aspiro) and Fred Tardiff.
Althea's mother died while giving birth. Weighing only 1.5 lbs., her maternal grandmother placed her in a shoe box on the oven door to keep her warm. Always amazed with the story of her birth, she would frequently share it with others. From the day she was born, Althea was raised by her maternal Grandmother Grenier. After her grandmother passed, she, at the age of 15, was welcomed into the home of her Uncle Reny, his wife, Grace, and their children, Alton and Pauline; who became like brother and sister to her.
After attending Winslow public schools, Althea worked at Hollingsworth & Whitney, in Winslow, where she would meet her soon to be husband of 53 years, Raymond (Bill) Noel. After her retirement from Scott Paper Company, in Winslow, Althea worked in the school kitchen at the Sacred Heart School. In 1990, she retired as head cook of Waterville Senior High School, a position she loved dearly. For many years after her retirement from Waterville High School, she provided daycare to her great grandson, Zachary, with which she shares a special bond.
Althea enjoyed reading, playing bingo, jigsaw puzzles and most recently, solitaire played on her iPad. More than anything, she loved her family and their summers spent together at their camp on Snow Pond. The laughter and memories made while sitting by the lake, sharing stories of old, will be cherished by all.
Althea was predeceased by her husband, Raymond (Bill) Noel; parents, Frederick Tardiff and Annie (Aspiro) Tardiff; maternal grandmother, Malvina (Aspiro) Grenier; sister, Theda Talbot; stepmother, Anna (Cyr) Tardiff; half-brothers, Gerard and Norman Tardiff; half-sister, Alfreda Tardiff; step-sisters, Jeanine (Cormier) Blait, Loretta (Cormier) McDonald and Pauline (Cormier) Cloutier; son-in-law Elliott Vintinner.
Althea is survived by her two daughters, Patricia (Noel) Vintinner, of Waterville, and Cynthia (Noel) St. Pierre and husband, Robert (Sanky), of Waterville; seven grandchildren, Andrea (Vintinner) Disch and husband, Robert, of Waterville; Allison (St. Pierre) Fluet and husband, Steve, of Cumberland, Jennifer (Vintinner) Cabana, of Waterville, Jeffrey Vintinner and wife, Kris (Zack), of West Gardiner, Danny St. Pierre and wife, Angel (Barry), of Belgrade, Jody (St. Pierre) Nutting and husband, Dan, of Scarborough, Joey St. Pierre and wife, Crystal (Bolduc), of Waterville; 16 great-grandchildren, Tyler Cabana, Griffin Fluet, Zachary Disch, Zoey Fluet, Emily Cabana, Sarah Cabana, Justin Vintinner, Mackenzie St. Pierre, Maddy St. Pierre, Phineas Nutting, Paige St. Pierre, Brady Fluet, Blake Vintinner and Hudson Nutting; stepgrandchildren, Katie Zack and Johnny Zack; two sisters, Sister Doris Tardiff, SGM, of Lexington, Mass., and Sister Anne S. Tardiff, CSC, of Alexandria, Va.; one sister-in-law, Julie Donahue of Benton; and many cousins, nieces and nephews.
An online guestbook may be signed, and memories shared at www.familyfirstfuneralhomes.com. Arrangements are by Lawry Brothers Funeral & Cremation Care, 107 Main St., Fairfield.
JOSEPH L. N. VIGUE
WINSLOW – Joseph L. N. "Joe" Vigue, 86, of Winslow, died Wednesday, February 6, 2019, at Oak Grove Center, in Waterville. He was born in Winslow on September 28, 1932, the son Adolph and Antoinette (Quirion) Vigue.
He attended Waterville schools.
On October 21, 1961, he married the former Pauline Marquis and raised three children.
Pauline and Joe were married for 53 years and were inseparable during retirement. They enjoyed breakfasts at Eric's restaurant and socializing at the VFW and Elks lodge on a regular basis. Joe was an avid candlepin bowler his entire life.
As a teenager he worked at the Waterville Metro Bowl setting up pins, then later bowling on many leagues through the years. He was known as one of the best around Maine, with many trophies to show, winnings of money and prizes, including a new car.
Joe was a member of St. John the Baptist Catholic Church, Winslow, worked construction for the laborers union until his retirement and was a member of the Waterville Elks Lodge #805 for 50 years, during which he was one of the original people that established the chicken barbecues to raise money for the lodge and different charities. He cooked the chicken, and his wife, Pauline, made the strawberry shortcake. Later on, he also did chicken barbecues at the Winslow VFW. He watched countless hours of old war movies over the years and enjoyed socializing with the crew at the Winslow VFW. Joe coached midget football in Winslow back in the '70s with friends Norman Nicolos and Reed Cammick. Anyone who knew Joe, knew he was a huge New York Yankees fan for his entire life, and jokingly harassing Red Sox fans. He was predeceased by parents; brothers, Leo and Richard Veilleux; sisters Fern and Evette Veilleux and Juliette Dube.
Joe is survived by daughters, Joline Gagnon and husband Greg, Bonnie Audet and husband Chad; son, Norman and wife Renee; eight grandchildren, Greg Jr., Christine, David, Heather, Aaron, Christopher, Derrik and Luke; six great-grandchildren, Dakota, Jacob, Brayden, Zachary, Colby, and Kayden.
An online guestbook may be signed, condolences and memories shared at www.gallantfh.com.
LARRY W. RICKER
VASSALBORO – Larry Wayne Ricker, 68, of Vassalboro, died unexpectedly on Monday, February 4, 2019, at his home. He was born in Skowhegan on January 17, 1951, a son of Lucille (Burns) and Clarence Ricker.
His father died when he was two, however, Lucille would marry Forrest Pinkham, a man who had what it took to be a dad to her children.
Larry graduated from Anson Academy, class of 1969. He enlisted in the U.S. Army, saw action in Vietnam and was awarded the Air Medal for outstanding and meritorious achievement during flight operationss. He was a member of American Legion Post #179 in South China.
In 1986, Larry had the good fortune to marry Carolyn Tobey and found in her, his soulmate. Throughout their 32 year marriage, Larry could make Carolyn smile and laugh. Over the years, Larry worked as a machinist and mechanic, was a trucker with C & L Ricker Trucking, worked for Statler Tissue, Dan's Used Cars, R & K Auto with Charlie Jones, or was self-employed. He also built four race cars, his most recent being #60, which Caleb Willette has been driving for the past eight years. He was a member of the Wicked Good Vintage Racing Association.
Larry loved hunting (among his trophies, a moose weighing over 800 pounds), fishing, snowmobiling, camping, four-wheeling and traveling. He had a spontaneous spirit and was always ready to go anywhere, anytime. Trips to New Zealand, Germany, Alaska, the Canadian Rockies, Yellowstone, the Redwood Forest, PEI, Lake Ontario and Cape Breton are just a few cherished memories. He was known for his "heart of gold" that was always ready to help anyone in need. Add to that his easy going personality, his fondness for being a jokester, love of country music and being able to play guitar and set up impromptu "picking parties" these all point to a man who was easily and greatly loved by all who knew him.
He was predeceased by his parents; and his sister, Patricia Granberg.
Larry is survived by his wife Carolyn; his brother, Wendell Ricker and his wife, Linda; his brother, Alan Pinkham and his wife, Gayle; his brother-in-law, Paul Granberg; his nieces, Angela, Tammy and Sherri-Ann; his nephews, Ron, Andrew, Chad, Chris, and Jeff.
A graveside service will be held at 11 a.m. on Saturday, May 18, at Branch Mills Cemetery, Branch Mills Road, in China. Please visit www.redingtonfuneralhome.com to share condolences, memories and tributes with Larry's family.
RODERICK A. FORBES
VASSALBORO – Roderick A. Forbes, 74, of Vassalboro, passed away on Monday, February 4, 2019, after battling an illness for many years. He was born in Lewiston on May 17, 1944, the son of the late James Forbes and Violet Forbes.
Known as Rick and Papa to his family and friends, he attended schools in Lewiston and Waterville. Prior to finishing high school, he enlisted in the United States Marine Corps, with the permission of his mother, at the age of 17, and went to serve his country in the war in Vietnam. After he returned from the war, he went back to finish his high school education, and graduated from Waterville High School. He then went on to earn a degree in accounting from KVCC, in Fairfield. He worked for the Waterville school system in the maintenance department for over 26 years until he became disabled from complications from illnesses while serving in the military.
On June 19, 1970, he married the former Tyline Beaulieu, of Presque Isle, and raised four children together. He took great pride in providing for his family, protecting them and helping them all during difficult times.
For enjoyment, he would spend hours snowmobiling, 4-wheeling, and enjoyed watching movies with his family. His greatest passion was fishing. He spent many hours on the lake constantly in search of that record size bass. But his most valuable time was spent with his wife Ty, of 49 years. You could always find them together working in the yard, putting up firewood for the winter, painting, ending to animals, repairing equipment in which both would express opinions on the right way to do it. Those acquainted with Rick always knew where they stood with him and what his opinion was, whether you asked for it or not.
Rick was predeceased by his parents, James and Violet Forbes; and his brother, Herbert Forbes.
Survivors include his wife Tyline, of Vassalboro; sons, James and wife, Stephanie Clark, of Skowhegan, Van Clark and Christina DiBiase, of Waterville, Rick Forbes, of Vassalboro; a daughter, Charity Poulin and Ryan Poulin, of Sidney; and grandchildren, Jamie Clark, Corey Clark, Jared Clark, Tayla Clark, Megan Forbes, Dawson Poulin, Gabriel Forbes, Aiden Clark, Haley Clark, Addison Poulin and Emily Forbes; great-grandchildren, Ethan Clark, Gracie Clark, Jaden Clark, and Owen Clark; and one brother, James Forbes, of South Carolina.
An online guestbook may be signed, and memories shared at www.familyfirstfuneralhomes.com.
Arrangements are under the direction of Lawry Brothers Funeral & Cremation Care, 107 Main St., Fairfield, Maine.
KARLA G. DANFORTH
FAIRFIELD – Karla Gene Danforth, 53, passed away peacefully from cancer on Tuesday, January 29, 2019. Karla was born on July 20, 1965, in Fitchburg, Massachusetts, to Ralph Lane Sr. and Maryann (Gurney) Campbell.
Karla graduated from Lawrence High School and received her associate degree in respiratory therapy from Kennebec Valley Community College, in Fairfield.
Karla was a longtime employee of Central Maine Medical Center, in Lewiston. For the last decade, she worked at Joe DiMaggio Children's Hospital, in Hollywood, Florida, in the neonatal intensive care unit and Pediatric Intensive Care Unit. She was passionate about her job and touched the lives of soo many families. Karla was voted employee of the year several times as well, and received multiple leadership, and community awards. With such a zest for life, Karla loved the beach, backyard barbeques, and concerts.
Karla was predeceased by her grandparents, Roland and Harriet Gurney.
Karla is survived by her parents Ralph Lane Sr. and Maryann Campbell; husband David Danforth; daughters Megan Danforth and Courtney Peckham and husband Kolby; stepson Noel Danforth and wife Missy, of Gaithersburg, Maryland; stepdaughter Jessica Kaniuka and husband Pierce, of Farmington; three grandsons Tadiyah Danforth, Rainer Danforth, and Kole Peckham; sisters Karen Poulin and husband Kenneth, of Hampstead, New Hampshire, Kim Castonguay and husband Darren, of Vassalboro, Kathy Roderick and husband Allen, of Bingham; brother Ralph Lane Jr. and fiancée Robin Cyr, of Fairfield; and many nieces and nephews.
A celebration of life will be held on Sunday, February 17, from 12-6 p.m. at the Waterville Elks Lodge, 76 Industrial St., in Waterville.
An online guestbook may be signed, and memories shared at www.familyfirstfuneralhomes.com.
Arrangements are by Lawry Brothers Funeral Home & Cremation Care, 107 Main St., Fairfield.
MERLON SYLVESTER
WINSLOW AND ALBION – Merlon "Major" Sylvester, 95, formerly of Winslow, passed away on Tuesday, January 29, 2019. He was born in Winslow on December 5, 1923, the son of the late Elwood and Eva Sylvester.
He married the former Christine Caron on March 7, 1946. They enjoyed 68 years of married life together.
Major worked years picking up cans of milk from area farmers and transporting it for Carroll Harding to Portland. After marrying, he worked as a self-employed farmer and woodsman.
He loved spending time with family and friends and being involved with church activities. He also had a great passion for stock car racing. He was always willing to give advice and a helping hand to all family members, especially Fred, Jeannette, and Jr., who drove stock cars. He was a dedicated spectator at Unity Raceway for many years.
He was predeceased by his parents; his wife, Christine; his daughter, Carol; his sisters, Jessie Brooks and Irene Blomiley; and his brothers, Fred and Ralph Sylvester.
Major will be sadly missed by his children, Paulette and her husband, Richard Chapman, Jeannette and her husband, Everett Tinker, Merlon Sylvester Jr., and Fred Sylvester; 13 grandchildren; 29 great-grandchildren; and five great-great-grandchildren.
An online guestbook may be signed and memories shared at www.familyfirstfuneralhomes.com.
Arrangements are by Lawry Brothers Funeral & Cremation Care, 107 Main St., Fairfield.
MARGUERITE M. LINSCOTT
WASHINGTON – Marguerite M. Linscott, 72, of Washington, passed away unexpectedly at the Sussman House on January 31, 2019. Marguerite was born in Washington to Robert R. Linscott and Doris Finn Linscott.
Marguerite attended Union High School where she graduated valedictorian, class of 1964. Marguerite continued on to become a hairdresser and she taught at Central Beauty School in Augusta. He students gave her the nickname "Teach." Her students described her as tough but thorough. Marguerite took great pride in what she did which made her one of the best in the business. She was nominated for Best of the Best award in 2004 reader's poll for her work. After teaching she worked as a hairdresser at  Mahogany in Camden and at The Cutting Room in Camden until her retirement.
In her spare time Marguerite enjoyed working outside in her flower and vegetable gardens, cooking, and working around the house. She was an avid animal lover. She enjoyed having the company of wildlife and had a special bond with her cats and her dog.
Marguerite was predeceased by her father, Robert, in 1988; mother, Doris, in 2002; and oldest brother, Robert Linscott, in 2019.
She is survived by brothers, Mahlon Linscott and wife Barbara, of Washington, and Berkley Linscott and wife Nancy, of Washington; sister-in-law, Janice Linscott, of Union; nephews, Richard Linscott and wife Kimberly, of Washington, Milton Linscott and wife Pamela, of Florida, and David Linscott and wife Christina, of Topsham; and great-nephews, Benjamin Linscott, of Florida, and Harrison Linscott and wife Catherine, of Union.
At Marguerite's request there will be no services.
In lieu of flowers, consider a donation to the Pope Memorial Humane Society of Knox County, P. O. Box 1294, Rockland ME 04841.
Condolences may be shared at hallfuneralhomes.com.
Arrangements are entrusted to Hall's of Waldoboro.
Responsible journalism is hard work!
It is also expensive!
If you enjoy reading The Town Line and the good news we bring you each week, would you consider a donation to help us continue the work we're doing?
The Town Line is a 501(c)(3) nonprofit private foundation, and all donations are tax deductible under the Internal Revenue Service code.
To help, please visit our online
donation page
or mail a check payable to
The Town Line, PO Box 89, South China, ME 04358
. Your contribution is appreciated!
https://townline.org/wp-content/uploads/2019/07/Town-Line-Website-banner-v3-1030x206.jpg
0
0
Website Editor
https://townline.org/wp-content/uploads/2019/07/Town-Line-Website-banner-v3-1030x206.jpg
Website Editor
2019-02-13 13:40:18
2019-02-13 13:40:18
Obituaries for Thursday, February 14, 2019