OBITUARIES for Thursday, February 9, 2023
EVERETT B. FLANNERY JR.

SKOWHEGAN – Everett B. Flannery, Jr., 64, passed away peacefully on Sunday, January 22, 2023, at his home, in Skowhegan. Everett was born in Waterville in 1958 to the late Everett (Sr.) and Gloria (Pease) Flannery.

He grew up in Winslow, and graduated Winslow High School in 1976, where he was a star athlete in football, basketball and baseball. Soon after graduation he pursued his passion of law enforcement and graduated from the 40th Municipal and County Basic Police School in 1981.

After graduation, Everett began his law enforcement career at the Madison Police Department, but six months later moved on to the Waterville Police Department. His first assignment was a patrol officer, including a walking beat in Waterville's South End. As a patrol officer, he began to develop meaningful relationships with the citizenry including exercising one of his most attributable assets: trust. He promoted to juvenile detective, where he investigated juvenile crimes and crimes against children. He took the role seriously and always sought justice through suspect confessions to avoid having the child testify in court. His career in Waterville lasted 12 years, including a five-month stint as acting chief in 1990.

In 1992, he was hired onto the Kennebec County Sheriff's Office as the Chief Deputy, under Sheriff Frank Hackett. He served as sheriff from October 2001 through January 2007. Everett continued to work for the Sheriff's Office as Chief Deputy under various sheriffs who retained him for his expertise in law enforcement, policy and personnel.

During his career at the Sheriff's Office he pursued two bachelor's degrees; one in public administration and the other in information technology, both from the University of Maine at Augusta. He began his educational career at UMA in 1978, earning an associate degree in criminal justice.

In 2013, Everett retired from the Sheriff's Office to spend more time with his wife Jayne and his granddaughters, Madilyn and Evelyn. In retirement he continued to consult for various law enforcement agencies across the state as well as work for JPMA Staff Development Solutions and then Lexipol's Police One Academy. Along with law enforcement, he had a passion for information technology and was particularly computer savvy.

Throughout his life he intensely loved his family. He coached little league baseball and learned the game of hockey to coach and referee that as well to spend those special times with his sons. He enjoyed hunting, fishing, camping and four-wheeling with his family. Outdoor activities were a special time to teach and connect with his children. Everett and Jayne enjoyed many four-wheeling trips in northern Maine. Everett was an animal lover and had numerous cats and dogs throughout the years that he adored.

Everett is survived by his wife Jayne, who over the years cared for him as his health declined. He is survived by sons Everett (III) and wife Kate, Ian and wife Hannah; stepson Darrick Pratt and step-daughter Beth Huston and husband Don; sisters Brenda Patkus, Theresa Weston and husband Dana; granddaughters Madilyn and Evelyn.

A celebration of life was held on Tuesday, Februry 7, 2023, at the Federated Church, Island Avenue, in Skowhegan.

In lieu of flowers, please consider a donation to Somerset Humane Society; American Diabetes Association; Maine Sheriff's Association or a law enforcement nonprofit of your preference.
BETTY LOU MARSHALL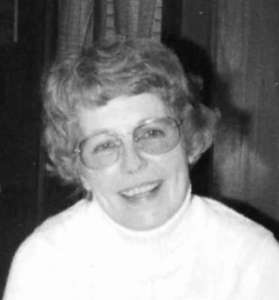 OAKLAND – Betty Lou (Gore) Marshall, 100, beloved matriarch, passed away Tuesday, January 17, 2023, of natural causes. Betty was born on September 30, 1922, in Hooker, Oklahoma, to Milton and Alma Gore, and she was one of five children.
She attended schools in Flint Creek, Oklahoma, before joining the U.S.Navy two years after graduating high school.
Betty was one of the first women to join the Navy WAVES (Women Accepted for Volunteer Emergency Service), which was the women's branch of the United States Naval Reserve during World War II. She was stationed in New York City, Santa Monica, and San Diego California, and through her service she met her soon-to-be husband, David, a Navy pilot. At the end of World War II, they returned to David's hometown of Waterville to begin their civilian life.
As their three children went on to college, Betty did as well, earning her Bachelor of Science degree from the University of Maine. With her degree, she began teaching language arts in Oakland, at Williams Junior High School, followed by Williams Senior High School (now Messalonskee), for 10 years before retiring.
Even after experiencing personal tragedy, she continued to live her life to its fullest, always having great fun along the way and never mincing words. She became a realtor at ERA McCann, in Waterville; she traveled extensively in Europe, the British Isles, and across the U.S.; she volunteered at the Oakland Public Library; and with her son, Jimmy, she designed a custom home that allowed her to age in place to nearly the end of her life. She was a rock star, and may we all be lucky to have as fulfilling a life as she had.
Betty was predeceased by her parents; siblings, Alma Rae, Christine, Milton, and Natalie; husband, David; son, James D. Marshall, and sons-in law, Charles Folsom and Richard Pratt.
She is survived by daughters, Susan Folsom, of Fairfield, and Elizabeth Pratt, of Embden; daughter-in-law, Judy Marshall, of Waterville; four grandchildren, Eliza Folsom, of Waterville, R. James (Joelle) Pratt, of Jay, Alicia (Howie) Deardorff, of North Billerica, Massachusetts, Elizabeth Marshall (Chris Glenn), of Los Angeles, California; and two great-grandchildren, Caitrin Pratt and Rosalie Deardorff.
A private reception and burial will be held at a later date.
Arrangements are in the care of Wheeler Funeral Home, 26 Church Street, Oakland, where condolences, memories, and photos may be shared with the family on the obituary page of the website at http://www.lawrybrothers.com.
Memorial donations may be made to the Oakland Public Library, 18 Church St., Oakland, ME 04963.
WAYNE H. GIROUX
CLINTON – Wayne H. Giroux, 84, passed away Saturday, January 21, 2023, at the VA Hospital, in Togus. He was born April 28, 1938, and grew up in Western Massachusetts.
Wayne resided in the central Maine area for the past 30 years. For most of his life, he worked as a boilermaker.
He leaves behind his three daughters, and two grandchildren.
The family is planning a private service. Condolences may be shared at http://www.plummerfh.com.
JACQUELINE BOULET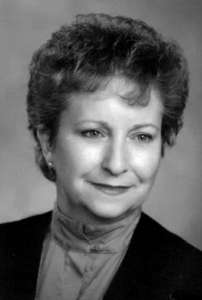 WATERVILLE – Jacqueline "Jackie" Boulet, 85, formerly of Winslow, passed away peacefully following a brief illness on Sunday, January 22, 2023. She was born in Edmundston, New Brunswick, Canada, to Antonio and Helen (Dubois) Rancourt, on October 12, 1937.
After graduating from high school, she entered teacher's college and became an elementary school teacher and taught school until her move to Waterville and her marriage to Norman Boulet. She owned and operated Boulette's Market, on Water Street, in Waterville, for a number of years until her family moved to Winslow.
After caring for her mother for several years and raising her three sons she obtained her real estate license and was a realtor in the Waterville area for over 30 years where she made many lifelong friends. She was a master seamstress and could make her own patterns and was an accomplished quilter. Many of her family and friends were blessed with her gifts of quilts, table runners and placemats.
Her greatest joy were her three sons whom she was immensely proud of and loved spending time with. She was a very giving and generous person, often helping out the less fortunate. In her giving and generous spirit, the family donated her lift recliner chair to Sunset Home, of Waterville, in order to make life easier for the residents there. She was a member and past president of the Waterville Exchangettes and a member of Caring friends which raised funds for a number of worthy causes.
Jackie was predeceased by her parents and her brother Gerald.
She is survived by her son Brian and wife Sandra, of Winslow, Gary and wife Faith, of Salem, New Hampshire, and Paul and fiancée Susan, of Canaan; two step -randchildren Raymond and Mari, of Salem, New Hampshire; her sister Jeannine Trepanier, of Winslow; and several nieces and nephews.
As per her wishes a celebration of life and graveside service will be held in early summer with burial at St Francis Catholic Cemetery, in Waterville.
Arrangements are under the direction and care of Gallant Funeral Home, 10 Elm Street, Waterville, Maine. An online guestbook may be signed, condolences and memories shared at http://www.gallantfh.com.
JOHN N. FOSS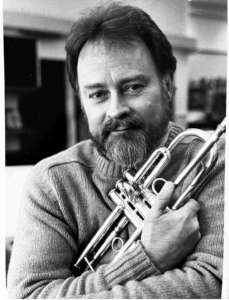 PALERMO – John Nathanael Foss, 86, passed away on Tuesday, January 24, 2023. He was born on October 8, 1936, in Lew­iston, to John S. and Lois B. (Gup­till) Foss, John attended schools in Lewiston before his family moved to Pittsfield where he graduated from Maine Central Institute. He went on to study at the New England Conservatory of Music, graduating in 1959. After graduation, John joined the U.S. Navy where he taught at the Navy School of Music and toured with the Navy Band as a trumpet soloist. While stationed in Washington, D.C., he sang in a chorus under the direction of Igor Stravinsky.  This was one of the most fulfilling musical experiences of his life.
At the end of his two-year enlistment in 1961, John made his way to where the action was for a polished young jazz trumpeter – Las Vegas! It was there that John honed his art over 15 years, playing in house bands backing up Della Reese, Wayne Newton, Peggy Lee, Maynard Ferguson, Doc Severenson, and Frank Sinatra Jr., among many others. John was having dinner with Frank Jr. in his room at Lake Tahoe's, Harrah's Club, when two men, posing as room service, kidnapped Frank Jr. and tied up and blindfolded John, leaving him on the floor.
Living in the hills of Mt. Charleston, northwest of Vegas, John continued to play seven nights a week and made connections that led to the opportunity of a lifetime. In the mid-'70s, John was selected to join the brass section of the Beach Boys for a world tour. John's connections to the members of the band lasted well after the tour ended.
Looking to slow down, John moved to Los Angeles and worked as a landscaper but by the early '80s the pull of Maine lured him back home, settling in Augusta and taking a job at Erskine Academy, in South China.  He tirelessly built the music program from scratch at Erskine and taught generations of musicians for the next several decades. He encouraged students to compose as well as conduct and was always available to assist students with music before and after school. John was the first recipient of the District III Music Educator of the Year Award. That was only his day job. He took on scores of private students, so many of which went on to impact the music scene, not only in Maine but around the world.  There is barely a trumpet player under the age of 60 in Maine who isn't familiar with John's work.  As if that wasn't enough, John's virtuosity on trumpet made him a sought-after commodity from the Port City Allstars to the Al Corey Big Band, the Phil Rich Big Band, the Manchester Brass, the Tony Boffa Band, the Portland Jazz Orchestra and so many more. John's playing, however, was not all big band gigs. He could be found in small trios, quartets, and in the orchestra pit doing music theater. When big names like Martha and the Vandellas and Natalie Cole came to Maine, John got the call.
John's involvement in the Maine music scene exposed a need to bring jazz education to the younger generation. In the early '80s John called on a number of those Vegas contacts to come to Maine to work at the Maine Jazz Camp at the old Oak Grove Coburn School, in Vassalboro, exposing hundreds of young musicians to world renowned expertise for many summers.
Retired in 2003 from Erskine, John resumed his landscaping passion on his farm, in Palermo, that he and his wife Emily spent the last 30 years building into a home.
He is survived by his wife Emily; his children Jeffery Jones and his wife Angelique Breton, of Casco, Andrea Girimonte and her husband Al, of Gaithersburg, Maryland, Erika Reay and her husband Brian, of China; his brother-in-law Frank Rende, of Augusta; nephews Nate Rende and his wife Suzanne, of Boothbay, Sam Rende and his wife Miki, of Wichita, Kansas, Nik Rende and his wife Kathy, of Augusta; and many grandchildren, grandnephews, and grandnieces.
John may have been small of stature but with a trumpet in his hands he was a giant.
John is predeceased by his parents and his sister Priscilla Rend.
A Celebration of Life will be held at the Erskine Academy gymnasium, 309 Windsor Road, So. China, Maine, on Sunday, February 12, 2023. Visitation will be from noon – 1 p.m., with a service directly following from 1 – 2 p.m. Relatives and friends are respectfully invited.
To attend John's memorial service remotely, available live stream: https://my.gather.app/ remember/john-foss-2023
In lieu of flowers, please consider donating to Erskine Academy, 309 Windsor Rd., China, ME 04358.
Arrangements are in the care of the Knowlton and Hewins Funeral Home, 1 Church Street, Augusta where condolences and memories may be shared with the family on the obituary page of the funeral home website by visiting www.khrfuneralhomes.com
GRACE J. BUMFORD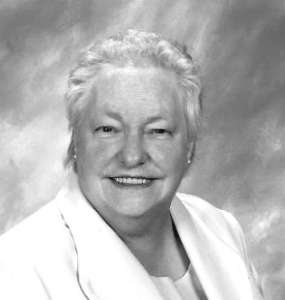 SIDNEY – Grace Jacqueline Bumford, 84, of Sidney, passed away, following a short illness, at her home on Saturday, January 28, 2023. Grace was born on January 11, 1938, in Augusta, to Antoine J. Jean and Irene (Couture) Jean.
She married Donald Bumford on February 13, 1960, and they were married 42 years, until Donald's passing in 2002.
She was a member of St. Augustine Catholic Church, and the Cushnoc Senior Citizens Club. Grace was an avid Beano player and enjoyed the many friendships she made over the years playing Beano.
She was predeceased by her parents; her husband, Donald; and her five brothers, Leo, Roland, Arthur, Donald, and Richard, and her six sisters, Diana, Leona, Juliette, Ida, Patricia, and Theresa.
Grace is survived by her children, Jerry and his wife Janet, of Augusta, and their children Forrest Bumford and his partner Kristen Pietri, their son Emmett, of Waterville, Kiersten (Bumford) Legere and her husband Ryan and their daughter, Quinn; Louise (Bumford) Dube and her husband Mike, of Sidney, their son Ryan and his wife Keely and their children Arianna, Dawson, Mason, and Jackson; and Roger "Bo" Bumford and his wife Casie, of Belgrade; and her sister, Joan Talbot.
Burial will take place in the spring at St. Mary's Cemetery, in Augusta, next to her husband Donald.
Arrangements have been entrusted to Plummer Funeral Home, 16 Pleasant St., Augusta. Condolences, stories, or photos may be shared by visiting http://www.plummerfh.com.
PEGGY S. MICHAUD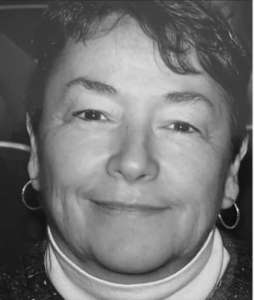 WINSLOW – Peggy Sawtelle Michaud, 76, passed away peacefully at her lifetime home on Monday, January 30, 2023, following a long illness.
Born in Waterville, Peggy was the baby daughter of Beatrice and Harlan Sawtelle. She met the love of her life in the sixth grade and married Dana Michaud, to whom she had been happily married to for the past 58 years. Peggy graduated from Winslow High School in 1965. She dedicated her life to nursing for 25 years while caring for her husband and three children.
Peggy loved watching her children and grandsons play sports, especially hockey. She enjoyed family weekends and vacations at the beaches of Maine. She had many fond memories of family reunions, birthdays, and holidays surrounded by family. Anyone that knew Peggy remembered her sense of humor and her gift of comforting people. Peggy always had pets in the house. She especially loved her standard poodle Rabil, who never left her side.
She is survived by her husband Dana; daughter Mary-Margaret, Harlan Michaud and wife Kim, and Peter Michaud and wife Patricia; multiple grandsons Matthew, Sam, Lucas, Dana and Eli; and several nieces and nephews; her siblings Barbara Michaud and husband Ron Michaud, Hona Longstaff-Lewis and husband Bruce Lewis, and David Sawtelle.
She was pre-deceased by her siblings Polly White, Ralph Sawtelle, Frederick Sawtelle, and her parents Harlan and Beatrice Sawtelle; her niece Susan White.
A private memorial service will be held at a later date.
Arrangements are under the direction and care of Aable Cremation Service, Waterville. An online guestbook may be signed, condolences and memories shared at http://www.aablecremationservice.com.
In lieu of flowers, donations can be made in Peggy's name to the ASPCA.
REBECCA L. HIGGINS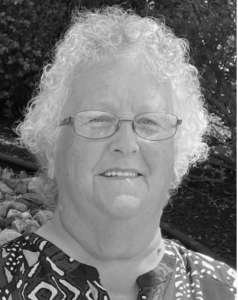 ALBION – Rebecca L. (Piper) Higgins, 74, passed away Monday, January 30, 2023, at her home, in Albion. She was born March 5, 1948, in Waterville, the daughter of Arthur H. and Shirley M (Elwell) Piper.
She graduated from Besse High School, in Albion, in 1967. On September 14, 1968, she married Freeman Higgins, in Albion. She was employed as a certified nurse's aide at Mount Saint Joseph Nursing Home, in Waterville, Woodlawn Nursing Home, in Skowhegan, and Bethany Nursing Home, in Winslow.
She enjoyed gardening, playing cards, wintering in Florida, and spending time with her granddaughters, following them to any activity she was able.
Rebecca was predeceased by her husband, Freeman Higgins.
She is survived by two sons, Lance Higgins and wife Valerie, of Albion, and Adam Higgins and wife Melissa, of Albion; granddaughters, Abigail Higgins and Hannah Higgins, both of Albion; sisters, Sharon McPhail, of Belgrade, Wanda Boivin, of Clinton, and Linda Weeks and husband Robert, of Fairfield; as well as several nieces and nephews.
A Celebration of Life will be held at a later date at the convenience of the family.
Arrangements under the direction and care of Dan & Scott's Cremation & Funeral Service, 445 Waterville Road, Skowhegan ME 04976.
In lieu of flowers, donations in Rebecca's memory may be made to Hospice Volunteers of Waterville Area, 304 Main St., Waterville ME 04901.
GLADYS M. PRATT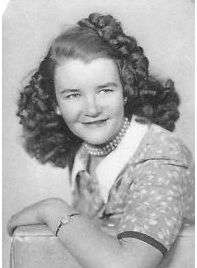 WATERVILLE – Gladys Marilyn Pratt, 99, a former resident of Augusta and Greene, passed away Friday, February 3, 2023, at Oak Grove Center, in Waterville. She was born December 12, 1923, in Cumberland Center, the daughter of Herbert W. and Lucy G. (Lamson) Thompson.
Gladys attended Leeds grammar school and Monmouth Academy.
On March 31, 1940, in Greene, she married Marshall M. Pratt. Mr. Pratt passed away in 2001.
During World War II, Gladys worked as a welder at the shipyard in Portland. In 1951, Gladys started working at Albany International, in North Monmouth, as a finish mender, and retired in 1980. She owned and operated Red Roof Store, on Route 202, in Leeds, from 1967 to 1973.
Gladys was a member and past president of Webber Memorial V.F.W. Auxiliary Post #9526, in Winthrop, and was also a member of Androscoggin Grange #8.
She enjoyed sewing, gardening, especially her flower gardens and doing ceramics.
She is survived by one son, Carlton L. Pratt and his wife Jean, of Winthrop; a daughter, Marilyn A. Morin; of Augusta; eight grandchildren; many great-grandchildren; and several great-great-grandchildren; a daughter-in-law, Lynda Pratt, of Winthrop; one brother, Robert E. Thompson and his wife Helene, of Simsbury, Connecticut; and many nieces and nephews.
She was predeceased by her parents; her husband, Marshall M. Pratt, Sr.; two sons, Marshall M. Pratt, Jr., Richard A. Pratt; two grandsons, Robert Morin and Christopher Pratt; son-in-law, Roger Morin; and a brother, Russell A. Thompson.
Messages of condolences may be sent to the family at http://www.finleyfuneralhome.com.
Memorial services will be held on Monday, February 13, at 11 a.m., at Bragdon-Finley Funeral Home, 707 Main St., Monmouth. Burial will be held in the spring at the Maine Veterans Cemetery, Mount Vernon Road, Augusta.
If desired, memorial donations may be made to American Cancer Society, P.O. Box 350, Westbrook, ME 04092.
EUGENE W. PERRY
BELFAST — Eugene W. "Geno" Perry, 79, passed peacefully Monday, December 19, 2022, at the Sussman House, in Rockport.
The son of the late Elizabeth A. Wheeler and Fred A. Perry, Eugene was known for his outgoing personality, dry wit, kindness, willingness to help a friend and work ethic.
A lifetime member of the Improved Order of Redman Tarratine Tribe 13, Eugene enjoyed fishing, hunting, stopping by the garage and visiting with and checking on family and friends. Eugene spent his early years trimming trees with Lucas Tree Co. and in manufacturing before becoming a well-respected roofer, painter and handyman within the Belfast community. Eugene worked on many projects over the years, including the VFW roof painting the letters, the Opera House, and countless others.
Eugene loved the people he had met the most and would tell of the projects, the folks gone on and how Belfast had changed.
Eugene is survived by three children: Richard W. Perry, of Vassalboro, Joseph W. Perry, of Belfast, and daughter Carla Jean, of Georgia; Corrine Lawson, of Old Town, multiple grandchildren, and great-grandchildren.
Due to the season, burial services will be announced and held in the spring at Pine Grove Cemetery, in Hartland.
Responsible journalism is hard work!
It is also expensive!
If you enjoy reading The Town Line and the good news we bring you each week, would you consider a donation to help us continue the work we're doing?
The Town Line is a 501(c)(3) nonprofit private foundation, and all donations are tax deductible under the Internal Revenue Service code.
To help, please visit our online
donation page
or mail a check payable to
The Town Line, PO Box 89, South China, ME 04358
. Your contribution is appreciated!
https://townline.org/wp-content/uploads/2016/06/TownLineBanner.jpg
0
0
Website Editor
https://townline.org/wp-content/uploads/2016/06/TownLineBanner.jpg
Website Editor
2023-02-08 14:18:15
2023-02-08 14:51:32
OBITUARIES for Thursday, February 9, 2023