DAVID HUARD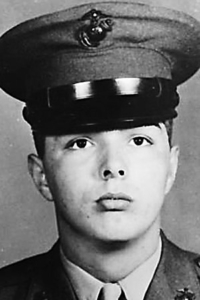 FAIRFIELD – David Huard, 73, passed away very peacefully on Wednesday, November 18, 2020, following many years suffering from illnesses. David was born in Waterville on July 29, 1947, the son of Laurier and Camille (Pooler) Huard, both deceased.
David grew up in Waterville and graduated from Waterville High School.
After high school, David entered the United States Marine Corp and proudly served his country from 1968 – 1972, attaining the rank of corporal. After being discharged from the service, he settled in Lowell, Massachusetts. While there he worked as a commercial bus driver and wore many different hats. After five years in Massachusetts, decided Maine was for him and returned home.
Dave worked many jobs, including C.F. Hathaway Shirt Factory, Central Security, Waterville Boys and Girls Club as a youth counselor, serving many young boys leading them on the right path. Many young youths were blessed to have Dave in their lives.
Dave was also nominated for the Jeffersons award.
While sitting outside during a break at C.F. Hathaway, Dave was noticed by Kipp production manager for the movie, Empire Falls. He asked Dave if he was interested in being head security during filming, and Dave, of course, said yes. Dave was bodyguard, head security for Paul Newman, Helen Hunt, Bill Fichtner, Ed Harris, Aiden Quinn, Estelle Parsons, Robin Wright Penn, Dennis Farina and many more. This was the highlight of Dave's career and after the film, Dave retired.
While working at C.F. Hathaway, he met his wife, Shirley. They were married in 2007 and had 20 good years together.
Dave's hobbies included drawing, fishing and woodworking. Dave loved being with his family and friends. Dave was a great "D" to his grandchildren and spent many hours coloring and drawing with them.
Dave is survived by his wife, Shirley, who took great care of him during his illness; his son, Jason and partner Nikki, of Oakland; step-children, Angela Boynton and her two children, Wyatt and Elizabeth; and Nick Shaw and his wife Megan, of Clinton; two brothers, Danny Huard and his partner Bonnie, of Oakland, Dale Huard and his wife Heidi, of Waterville; sister, Debbie Haymin, of Waterville; and half-brother Brian Warren, of Vermont; several nieces and nephews.
A military service is planned sometime in the spring, family and friends will be notified.
Arrangements are under the direction and care of Gallant Funeral Home, 10 Elm St., Waterville.
An online guestbook may be signed, condolences and memories shared at http://www.gallantfh.com.
RANDY QUIRION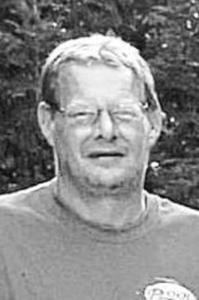 WATERVILLE – Randy Quirion, 49, passed away on Saturday, December 19, 2020. He was born in Waterville November 18, 1971, son to Sharon M. McKechnie (Rockwell) and Raymond E. Quirion.
He attended school in Waterville. He was employed at Pool Tech, in Winslow. His hobbies included collecting movies and eagle photos and statues. He was an avid cycler and was seen riding all across town.
He was predeceased by his father, Raymond E. Quirion; grandparents, Mr. and Mrs. Colby Rockwell, grandfather, Alfred Quirion Sr.; and several aunts and uncles.
He is survived by his mother, Sharon M. McKechnie and stepfather, Lester G. McKechnie, of Waterville; a brother, Ronnie J. Quirion, of Hinckley; an aunt, Mary Lou and uncle, Phillip Rockwell, of Oakland, an aunt, Carolyn Bartley and husband Don, of Missouri; a niece, Shelby Quirion, of Mercer; as well as several cousins.
A memorial service will be announced at a later date.
DR. NELSON MADORE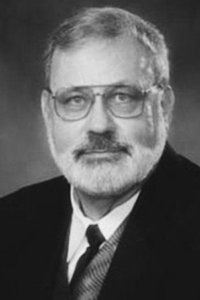 EAST FALMOUTH, Mass. – The Honorable Dr. Nelson Madore, 77, passed away at his home in East Falmouth, Massachusetts, on Christmas Eve, Dec­ember 24, 2020. He was born June 7, 1943, to Adrien and Odile (Deschaine) Madore, in Winterville.
Nelson grew up surrounded by love from his parents, four brothers, three sisters and extended family. His early years in Aroostook County were full of cherished memories he spoke of often throughout his life. Nelson would go on to be educated in Eagle Lake and graduate from Fort Kent Community High School in 1961.
Nelson entered the U.S. Army in 1962 proudly serving his country as a Green Beret, Paratrooper, and member of the 101st Airborne Division, and would continue as a staunch supporter of the U.S. military and its efforts to honor and protect the United States.
After earning a B.S. and M.A. at the University of Maine Orono, Nelson taught French in Milo, and for 40 years as professor of history, government, and management at Thomas College, in Waterville.
Nelson proudly served Waterville's Ward 7 as school board member and chairman. This would be encouragement for a book he would co-edit, Voyages: A Maine Franco-American Reader. Nelson served Waterville constituents for five years as mayor.
Nelson was preceded in death by his parents, Adrien and Odile; brothers, Ervin, Reynold, Gilman, and Clayton.
He is survived by his wife, Paula (Franzen) Madore, currently of East Falmouth, Massachusetts; daughter Ginny Madore, of East Falmouth, Massachusetts, daughter Maren Madore and son-in-law Eric Reddy, of Lynn, Massachusetts; sisters Verna Madore, Greta Madore and Maureen LeClair, of Albion, Mae (Madore) and brother-in-law Richard Landesman, of Milford, New Hampshire; sister-in-law Mary Madore, of Corrales, New Mexico; several cousins, godsons, and a host of extended Madore, Deschaine, and Franzen family members.
A more complete version of Nelson Madore's life can be viewed at https://www.ccgfuneralhome.com.
A proper celebration of life will be held at a later time in Summer 2021 so all people who loved Nelson can safely be together to share personal anecdotes and celebrate this incredible man.
In lieu of flowers, please consider a donation to the Dr. Nelson Madore Scholarship Endowment at Thomas College; Alpha Gamma Delta Leadership Scholarship Endowment at Thomas College. http://www.thomas.edu. Please click the"Give" link; and Alzheimer's Association at Alz.org, Nelson Madore memorial page.
THERESA M. POULIN
WATERVILLE – Theresa Marie Poulin Caron Cote, 95, passed away on Christmas Eve, Thursday, December 24, 2020, at Country Manor Nursing Home, where she resided for the past six years with dementia. She was born in Waterville on October 7, 1925, the daughter of Joseph Philias Poulin and Emelia Shank Poulin Brillard.
She lived in Waterville all her life. She was married to Herbert Caron for 37-and-a-half years until his death in 1982.Together they made fishing tackle and sold live bait from their home on Water St. She later met and married Fred (Babe) Cote.
Theresa worked at Lockwood Dutchess Cotton Mill, in Waterville, at the age of 16. Also worked at Woolworth store, C. F. Hathaway Shirt factory, both in Waterville, sewing pockets on men's shirts. Her last employment was at the Central Maine Power coffee shop until they closed the coffee shop.
She enjoyed doing all kinds of crafts especially making dolls and dressing them, knitting, crocheting, rug braiding, quilting, oil painting and many other things. She especially loved sewing clothes for her six grandsons when they were small and also their kids. Even though she did not see them often, she enjoyed her stepchildren and grandkids.
She was predeceased by her parents, and husbands Herbert Caron and Fred Cote.
She leaves behind daughter, Linda and husband Robert, of Waterville; son, Alan and wife Nancy, of Windsor; grandchildren and numerous great-grandkids.
There will not be visitation. Burial will take place in the spring.
Arrangements are under the direction and care of Gallant Funeral Home, 10 Elm Street, Waterville.
An online guestbook may be signed. Condolences and memories shared at http://www.gallantfh.com.
LORI ANN ROY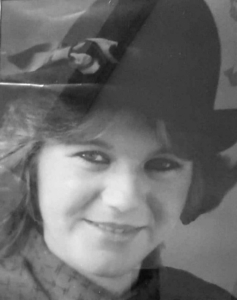 VASSALBORO – Lori Ann Roy, 54, of Vassalboro, passed away on Tuesday, December 29, 2020, in the comfort of her home. Lori was born December 10, 1966, in Augusta.
She graduated from Cony High School, in Augusta, in 1984. She gave birth to her son Jeb Charette in 1989.
Lori was diagnosed with muscular dystrophy; Werdnig-Hoffmans, during her younger years and was appreciative for the care and treatment she received through the Children's Hospital, in Boston, her lung specialist at Chest Medical Associates, in South Portland; Dr. Edmund Sears and Dr. Jennifer Diehl, at Elmwood Primary.
Lori enjoyed traveling with her best friend going to places like Eagle Lake, walks in the woods, the beach, mountains, and zoos. She loved animals and cared for many over the years. She enjoyed music, playing Scrabble, going out to eat and spending time with her friends (Jonathan and Kayleigh Farrell, Johnny Banner, Zack and Nick) along with her estranged family when they made time. She completed her bucket list with assistance of her best friend who never let her wheelchair hinder her from living.
Memorial donations can be made in her name to the Boston Children's Hospital Trust, 401 Park Drive, Suite 602, Boston, MA 02215.
EVONNE G. BARTER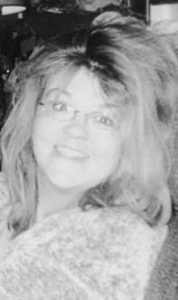 WATERVILLE – Evonne Giselle Barter, 51, died unexpectedly at MaineGeneral Medical Center Wednesday, December 30, 2020. She was born in Augusta, on June 10, 1969, the daughter of Carroll Charles Crocker and Elizabeth Mary (Struck) Crocker.
She graduated from Winthrop High School then attended University of Maine – Augusta, where she earned her associates and bachelor's degree in social science with magna cum laude.
She loved gardening, crafting and spending time with her children and grandchildren. She loved cooking meals for the family get-togethers as well as the people in need within her community.
She is survived by her two daughters, Ashley L. (Costa) Boynton and her husband Dan and Amber L. Reed; five grandchildren, Tytus and Gavin Whittaker, Gwendolyn Wildman and Saryna and Willow Boynton.
She is predeceased by her parents Carroll and Elizabeth Crocker, and her sister, Billie Jo Fortier; her great-aunt Laurie Choate, Vicky Simonds, David and Ricky Struck.
A celebration of life will be held at a later date in the spring/summertime.
Arrangements are in the care of Staples Funeral Home and Cremation Care, 53 Brunswick Ave., Gardiner.
Condolences, memories, and photos may be shared with the family on the obituary page of the Staples Funeral Home website: http://www.familyfirstfuneralhomes.com.
PHILIP B. KING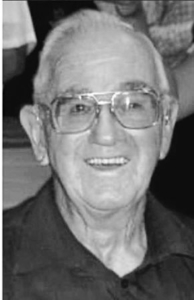 OAKLAND – Philip Bennie King, 90, passed away Thursday, December 31, 2020, at his home in Oakland. He was born April 25, 1930, in Kingfield, the son of Joseph Ralph and Thelma (Sylvester) King.
He graduated from Stratton High School in 1947. On September 21, 1951, he married Millideen Ireland at the United Baptist Church, in Oakland. He was employed as a grader-operator, one of the best in the state of Maine and foreman at a number of businesses throughout his lifetime including Foster Manufacturing from 1947-1948, roadwork in New Jersey in 1949, A.P. Wyman from 1950 to 1964 and Warren Brothers/Tilcon from 1964 to 1995. He was a member of the United Baptist Church, in Oakland, and enjoyed square dancing, camping, woodworking, hunting, fishing and spending time with family and friends.
Philip is survived by his wife of 69 years, Millideen (Ireland) King, of Oakland; daughter, Kathy K. Boulette, of Waterville; son, Jeremy R. King and wife Susan, of Anderson, South Carolina; grandchildren, Janna B. Gilpatrick and husband Jared, of Dallas, North Carolina, Jaime R. Boulette, of Augusta, Ireland D. King and William King, both of Anderson, South Carolina, great-grandchildren Kaeya Cassiani and Jace Gilpatrick, both of Dallas, North Carolina; three step-grandchildren, Megan Desmars, of Raleigh, North Carolina, Scott Tripamer, of Los Angeles, California, and David Tripamer, of Portland, Oregon; along with many special nieces and nephews.
He was predeceased by his parents; grandson, Nathan Boulette; two sisters, Margaret King and Ruth Cox; two brothers, Parkman Tyner and Donald Tyner; son-in-law, Richard Boulette; one brother-in-law; and two sisters-in-law.
A graveside service will be held at a later date at the convenience of the family.
Arrangements under the direction and care of Dan & Scott's Cremation & Funeral Service, 445 Waterville Road, Skowhegan ,Maine, 04976.
In lieu of flowers, friends wishing may make donations in Philip's memory to a charity of their choice.
LOIS P. EMERSON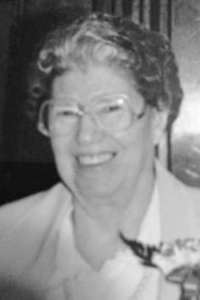 WATERVILLE – Lois P. Emerson, 93, died on Thursday, December 31, 2020, in Waterville. Lois was born on May 23, 1927, in Prentiss, a daughter of the late Jesse and Dora (Chubbuck) Merrill Sr.
She waitressed for quite a few years at the former Shorette's Diner, in Newport, and retired after 25 years of employment from the Edwards Company, in Pittsfield.
Lois liked being a homemaker and enjoyed gardening, canning and knitting mittens for those she loved. She was a polite, kind woman who enjoyed living and had a good sense of humor. She attended the Calvary Baptist Church, in Pittsfield, for many years, enjoyed being a part of the Pittsfield Garden Club and had volunteered countless hours at the town's food pantry.
She is survived by her children, Sharon Mayers, of Rhode Island, Bruce Hughes, of Gorham, Sonia Hughes, of Damariscotta, Ginger Chandler and husband John, of Pittston, and Robin Hughes, of Waldoboro; nine grandchildren; 14 great-grandchildren; one great-great-granddaughter; siblings, Eunice Lindsay, of Lincoln, and Shirley Cottrell, of Oren, Utah; sister-in-law, Lucinda Merrill, of Oren, Utah; and many nieces and nephews.
She was predeceased by her husband, William Emerson; son and daughter-in-law, Paul and Kathleen Hughes Jr; and siblings, Haley Merrill, Clinton Merrill, Leta Downs, Elnora Merrill and Jesse Merrill Jr; and brother-in-law, Russell Cottrell.
A graveside service will be held in the spring of 2021 at the Thompson Cemetery, in Prentiss.
To leave a message of kindness or share a memory, please visit http://www.shoreynichols.com.
Care has been provided by Shorey-Nichols Funeral Home, Pittsfield.
VIVAN A. FRENCH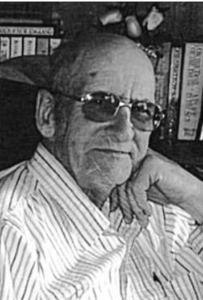 SOUTH CHINA -Vivan A. "Buddy" French, 84, of Tobey Road, died Friday, January 1, 2021, at MaineGeneral Rehabilitation and Long Term Care, at Glenridge Drive, in Augusta, following a brief illness. He was born in China, on August 9, 1936, the son of Roy F. French and Evelyn (York) French.
Prior to his retirement, he was employed by R.C. Moore Trucking, for himself, and many others
He was predeceased by his three sons: Randall, Lawrence Sr., and Keith Sr.; a grandson, Chad, and a brother Percy.
Surviving is his wife, Vernie (Haskell) French, of South China; a daughter, Amy Irish, of Vassalboro; two sons, Roy French and Steven French, both of South China; four brothers, Leslie French, of China, Ivan French and Ronald French, both of Windsor, and Robert French, of Fairfield; three sisters, Ruth Stuart, of China, and Vera McDaniel and Shirley Marston, both of Oakland; 15 grandchildren, 25 great-grandchildren; two great-great-grandchildren and many nieces, nephews and cousins.
There are no public visiting hours planned. A graveside service will be held in the spring at Chadwick Hill Cemetery, South China.
Arrangements have been entrusted to Plummer Funeral Home, 983 Ridge Road, Winsor. Condolences, stories and photos may be shared at http://www.plummerfh.com.
RAYMOND E. LIBOLD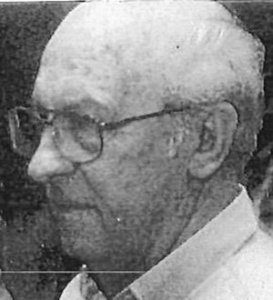 WATERVILLE – Raymond Eugene Libold, 85, passed unexpectedly at his residence on Friday, January 1, 2021. Ray was born in Altoona, Pennsylvania, on September 19, 1935, the son of Edward Libold and Ruth Updike.
He grew up and graduated from school in Tyrone, Pennsylvania.
He held many positions over the years, the ones he was most proud of were his military service for the United States Air Force where he retired as a MSGT on January 31, 1976, with 22 years of service, his employment with Cianbro Corporation, in Pittsfield, and also worked for a computer wiring company, in Massachusetts.
His favorite pastimes were traveling with Althea, attending multiple gospel concerts, bowling, golfing and playing cards/pool with all his friends at the Waterville Elks Lodge #905, in Waterville.
Ray is survived by his wife of 66 years, Althea Mary (Smith) Libold; sons Robert Libold, of Virginia, and Bryan Libold and wife Mary, daughter, Arlene (Libold) Jones and son, Steven Libold and fiancée Patty Paradis, all of Waterville; seven grandchildren; and many great-grandchildren; sister Sharon Turnbaugh, of Pennsylvania;
A private graveyard service and burial will be held in the spring.
Arrangements are under the direction and care of Gallant Funeral Home, 10 Elm St., Waterville.
An online guestbook may be signed, condolences and memories shared at http://www.gallantfh.com
In lieu of flowers, donations may be made in the deceased name to Waterville Elks Lodge #905 Veteran Committee, 76 Industrial St., Waterville, ME 04901.
DANIEL E. FARRINGTON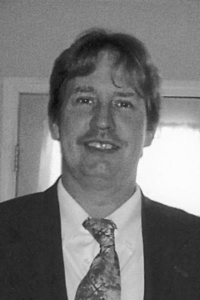 SIDNEY – Daniel E. Farrington, 56, of Sidney, died Sunday, January3, 2021, at MaineGeneral Medical Center, in Augusta. He was born in Augusta, December 19, 1964, the son of Donald E. Sr. and Carolyn (Morgan) Farrington.
He grew up in Litchfield, graduating from Oak Hill High School where he played on the football team. After high school, Dan served in the U.S.Air Force as a military policeman. Most of his career, Dan worked in asbestos abatement.
Daniel enjoyed horses, watching football, taking his daughters fishing and attending country fairs.
Dan was predeceased by his father; maternal and paternal grandparents and his uncles, Ike Farrington and Roland L. Gay II
He is survived by his mother, Carolyn Gile and her husband, Hermon, of Sidney; daughters, Chelsea and Cheyenne Farrington; his brother, Donald E. Farrington Jr., of East Machias; his granddaughter, Aubree Jayne and his nephew, Tyler Donald Farrington.
Funeral services will be held privately.
Arrangements are in the care of Knowlton and Hewins Funeral Home, One Church Street, Augusta.
Memories and condolences may be shared with the family on the obituary page of the funeral home website at http://www.familyfirstfuneralhomes.com.
THERESA D. BEAULIEU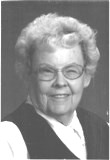 AUBURN – Theresa Diane Beaulieu, 92, of Auburn, passed away on Wednesday evening January 6, 2021, from age related difficulties, while holding the hand of her son Donald. Sadly, she also died of a broken heart from not being able to be with her family and friends during the last months of her life due to the pandemic.
Theresa loved her family, both immediate and extended, as well as friends and people in general. She loved talking and socializing with everyone she met, especially if they were talkers.
Her life was filled with joys as well as challenges and she met all of them with both common sense and courage.
One of her mottos was, "When you get up in the morning it is your choice whether or not it is going to be a good day."
A true lover of learning and education, she was an avid reader and writer. She filled stacks of journals with her daily activities, thoughts and opinions.
Forced by her family's needs to leave school after the eighth grade (she said she cried for a week when she was told she would have to do this) she went on to proudly earn her GED at the age of 49. She then entered the work force for the first time, working at Sears, in Lewiston, for the next 25 years.
Theresa loved nothing more than sitting in her rocking chair in the living room of her small house and holding court with whoever happen to be there, whether it was one person or a roomful.
Unfortunately, for a woman as social and people-loving as Theresa, her last months and weeks in complete lockdown at her nursing home took its toll. Not being able to see her family was probably the hardest way for her to spend her last days here on earth.
Hers was a life well lived…a life where no joy went unappreciated, no challenge went unmet and overcome.
This is a woman who left an indelible impression on everyone she met. And one who will be missed by all who knew and loved her.
She was predeceased by Reginald "Pete", her husband of over 60 years; a grandson Benjamin; her sisters Loretta Meservier Arsenault, Lucienne Meservier Giasson, Rita Meservier Bazinet and brother Armand, and her "favorite" son in law Gilbert Smith.
She is survived by her children: Daniel and wife Deborah, of Waterville, Donald and partner Edward Libby, of Litchfield, Denise Beaulieu Smith, of Poland, and David and Janet Beaulieu, of Auburn; grandchildren, Nicole Rioux, of Sabattus, Adrianne Rioux Tapley and spouse Ken, of Lewiston, Rebekah Beaulieu and spouse Patrick Ford, of Old Saybrook, Connecticut, Cindi Beaulieu, of Westbrook, Damon Beaulieu and spouse Kouko, of Providence, Rhode Island, Bethany Beaulieu, of Minot, Heather Beaulieu, of Auburn; great-grandchildren, Taelor Jordan, of Boston, Massachusetts, Justin Harding, of Poland, and Evan Libby, of Lewiston; siblings, sister Claudette Meservier Caron, of Lewiston, brother Lionel and spouse Janine, of Auburn, and sister Jeanine Meservier St. Pierre and spouse Claude "Pete", of Lewiston, and sister in law Diane Meservier; and numerous nieces, nephews, grandnieces and grandnephews.
A formal funeral, memorial service and reception to celebrate Theresa's life will be held later in the year when things are safer.
Online condolences may be left for Theresa's family at www.thefortingroupauburn.com.
Services have been entrusted to The Fortin Group/Plummer & Merrill Funeral Home, Cremation and monument services, 217 Turner St., Auburn, ME, telephone 207-783-8545.
Responsible journalism is hard work!
It is also expensive!
If you enjoy reading The Town Line and the good news we bring you each week, would you consider a donation to help us continue the work we're doing?
The Town Line is a 501(c)(3) nonprofit private foundation, and all donations are tax deductible under the Internal Revenue Service code.
To help, please visit our online
donation page
or mail a check payable to
The Town Line, PO Box 89, South China, ME 04358
. Your contribution is appreciated!
https://townline.org/wp-content/uploads/2019/07/Town-Line-Website-banner-v3-1030x206.jpg
0
0
Website Editor
https://townline.org/wp-content/uploads/2019/07/Town-Line-Website-banner-v3-1030x206.jpg
Website Editor
2021-01-13 13:09:50
2021-01-13 13:09:50
OBITUARIES for Thursday, January 14, 2021