OBITUARIES for Thursday, January 27, 2022
FRANK BIBBER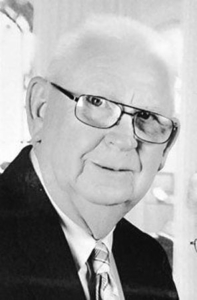 FAIRFIELD – Frank Bibber, 75, passed away peacefully Tuesday, January 4, 2022. He was born September 29, 1946, in Freeport.
He returned to Maine to be with his family after spending 23 years in Florida. Frank enjoyed spending time with his family.
He is survived by his wife of 55 years, Dorothy Bibber; daughters Dorothy Lane and husband Raymond, Valarie Ireland and husband John; son Frank Bibber Jr. and wife Miranda, of Minnesota; six grandchildren.
He was predeceased by father Chester Bibber, mother Mabel Bibber; two sisters, Jean Bibber and Sophie Trott; and granddaughter, Ashley.
A celebration of life will be held February 5, at 1 p.m., at 77 Nyes Corner Dr., in Fairfield.
In lieu of flowers, Dot and family are making a memory garden in the spring in Frank's honor. Please feel free to donate to Dot Bibber, 8 Daisy Lane, Fairfield, ME 04937.
PHILIP C. PROULX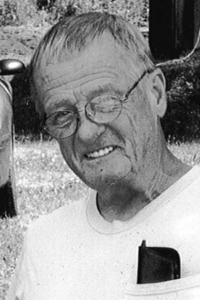 FAIRFIELD – Philip C. "Butch" Proulx, 77, passed away on Friday, January 7, 2021, at home. Butch was born August 26, 1944, in Waterville, son of the late Albert and Ruth (Bradeen) Proulx.
He was the husband of Jocelyn D. "Jocie" (Feyler) Proulx with whom he shared 47 years of marriage.
He was a graduate of Waterville High School, Colby College, in Waterville, and the University of Puerto Rico, where he received his master's degree.
He was a United States Air Force veteran.
Butch worked as a loan officer for Small Business Administration.
In addition to spending time with his family and friends, Butch also enjoyed golfing and was an avid sportsman.
He is survived by his wife Jocie; son Craig Feyler, of Fairfield; two grandchildren Jillian and Nolan; his sister Carol Denis, of Waterville; his sister-in-law Louise Proulx, of Waterville; many nieces and nephews.
Butch is the brother of the late David and John Proulx.
Arrangements are in the care of the Lawry Brothers Funeral Home, 107 Main St., Fairfield, where condolences may be shared with the family on the obituary page of the website at  http://www.familyfirstfuneralhomes.com.
In lieu of flowers donations may be made in his memory to the Humane Society Waterville Area, 100 Webb Rd., Waterville, ME 04901.
DONALD L. BESSEY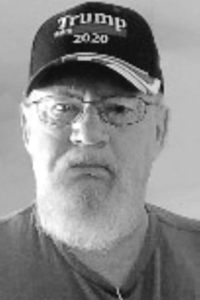 WINSLOW – Donald L. Bessey, 71, passed away on Monday, January 11, 2022, in Winslow. He was born February 24, 1950, in Waterville, the son of Merton Bessey Sr. and Irene Jenness.
Donald was employed for many years as the manager for Pullen Ford's Paint and Body Shop, in Waterville, and as an adjustor for Allstate Insurance. He also was a volunteer firefighter for Oakland in his earlier years.
Before his decline in health, Donald loved to hunt and fish and spend time with his wife at their camp in Bingham. Lots of great memories were made with family and friends. His family meant the world to him and we will miss him greatly.
He is survived by his wife, Gloria Jean; daughter, Tabatha (Tim); son, Travis (Becky); stepchildren, Linda (Frank) and Steve; sisters, Barbara, Norma and Susan (Rick); grandchildren, Jeremy, Justin, Joshua, Brandon, Andrew, Vaughn, Carroll and Steven; sister-in-law, Ellen Bessey, brothers-in-law, Dennis Bolduc, Dickie Fortin, Steve (Helen) Gleason, Danny (Lisa) Gleason.
Donald was predeceased by his parents; brothers Merton Bessey Jr and James Bessey; his niece Barbara Ann St.Pierre.
There will not be a service at this time and the family is planning a celebration of life this summer.
Arrangements under the direction and care of Dan & Scott's Cremation & Funeral Service, 445 Waterville Road, Skowhegan ME 04976.
In lieu of flowers, friends wishing may make donations in Donald's memory to the Humane Society Waterville Area, 100 Webb Rd., Waterville, ME 04901.
JEFFREY L. MARSHALL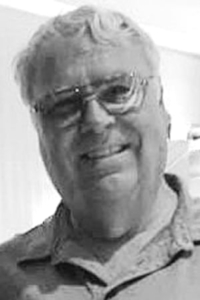 SHAWMUT – Jeffrey L. Marshall, 67, of Shawmut, passed away Sunday, January 9, 2022, at MaineGeneral Medical Center, in Augusta, following a brief, but courageous, battle with AML Leukemia. Jeff was born April 2, 1954, in Waterville, to Eugene and Jacqueline (Fisher) Marshall Sr.
He attended and graduated from Waterville High School in 1972 and continued his education at Thomas College, in Waterville, earning his bachelor's degree in business in 1976.
In 1977, Jeff met his one true love, Sandra Doyon, and they were married on July 2, of that year. After first settling in Waterville, they made their forever home in Shawmut in 1983, prior to the birth of their third child. Jeff devoted almost 46 years to the Wendy's brand, where he was employed at the time of his passing. Jeff had started his career with Wendy's in 1976 at the Waterville location as an assistant manager, working his way through the ranks. For the last 30 years, he served in his current position as Director of Operations for Legacy Capital Partners franchise, previously owned by Restwend LLC.
Jeff was very active in the softball community; he was a member of the Greater Waterville Softball Umpires Association (GWSUA). He was also the District 6 Commissioner for USA Softball of Maine for many years. Jeff wore many different hats when it came to softball. He was a player for many years, starting out at the age of 15 with his high school friends, asking the men's league teams if they could practice against them. From 1973-1975, he played in the Winslow Men's Slow Pitch league for Mr. Big. In 1976, the team joined the Waterville Men's Modified league, playing for Maheu's Kawasaki. In 1980 the team became D'Anne, sponsored by the late Don and Anne Harris. That team played host for the National Men's Modified tournament that year. The final team was Harvey's, sponsored by the late Harvey Violette. The team split up for a few years, while they were all busy raising families and reformed when Jeff started the Men's Fall League with Waterville Parks and Rec. They continued to play and remained competitive, even against teams much younger. He finally told "The Boys" it was time to hang up their gloves as they all approached age 60, because "someone was going to get hurt." Jeff spent a lot of time during the '90s coaching his daughters and helped to establish a program within the Lawrence community through the PAL program with Cleveland "Brownie" Brown.
Jeff enjoyed fishing trips with his brother Gene and nephew Randy; taking road trips with his wife Sandi, just to see where a random dirt road might go; and spending time with his grandchildren watching them grow into young adults. He loved to sing, especially karaoke at Classics on a Saturday night. Jeff was a huge Boston sports fan. In 2018, he was lucky enough to see his Red Sox play in the World Series not once, but twice, attending game one with his nephew and game two with his daughter. Jeff was a member of the MSAD #49 school board from 1996-2004, ruffling some feathers along the way, trying to do what was best for the students of Albion, Benton, Clinton, and Fairfield.
Jeff had a great sense of humor, always quick with a comeback, a one liner or a bad dad joke.
Jeff was predeceased by his parents and a granddaughter, Emma-Lynn Veilleux.
He is survived by his wife of almost 45 years, Sandi; his daughters, Andrea Nickerson and her husband Ryan and their daughters Gabrielle and Aubrey, of Clinton; Sarah Marshall and boyfriend Jacob Blow and her children Seyarah, Landon and Lexi, of Shawmut; Laura Marshall and boyfriend Matthew Cookson and her children Kaytlynn and Nolan, of Fairfield; brothers Eugene and wife Dorothy, of Belgrade and Tim and his wife Cori, of Gold Hill, Oregon; as well as many nieces and nephews.
A celebration of Jeff's life will be held February 20, 2022, at the Waterville Elks from 1 – 4 p.m.
Arrangements are in the care of the Lawry Brothers Funeral Home, 107 Main St. Fairfield where memories may be shared, and an online register book signed by visiting http://www.familyfirstfuneralhomes.com.
In lieu of flowers, donations may be made to a charity of your choice.
COLLEEN S. COOK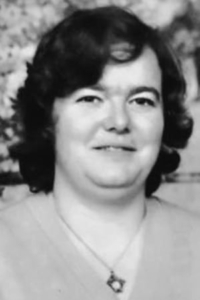 VASSALBORO – Colleen S. Cook, 68, of Vassalboro, passed on Monday January 10, 2022. She was born on March 31, 1953, in Eastport, the daughter of John Jacob Hutton and Margaret Elizabeth (Calder).
Colleen grew up in Eastport and Enfield, Connecticut, graduating from Enfield High School.
As a single mom, Colleen had many jobs over the years. Most memorable were Stern's Department Store, in Waterville, Cargill, in Oklahoma, and her most recent position at the VA hospital at Togus where she retired in 2018.
Colleen was the epitome of a people person. She was always talking to strangers, asking where they were from and if they knew so and so. She loved hosting large family gatherings every summer, and was the hub of all information. Besides her love of family and friends, her passion was shopping and gifting! She loved Christmas and never forgot a birthday!
She is survived by her husband Michael Cook; her sons James Jorgensen and his wife Jennifer, of Northboro, Massachusetts, William Jorgensen and his wife Amy, of Windham; daughter Kayla Cook, of Maine; her six grandchildren Collin, Landen, Miah, Johnny, Sarah and Bradford Jorgensen; her sisters Laurie Clark, Kathy Crockett and her husband Gerald, James Flye and his wife Arlene; sister-in-law Jayne Hutton; and many special nieces and nephews. Colleen also leaves behind three stepchildren, their spouses and children who she thought of as her own.
She was very into family history and genealogy and will be missed by those cousins and relatives she got to know over the years. Colleen was predeceased by her father John Hutton, of Covington, Kentucky, her mother, Margaret Calder Hutton, of Eastport; her stepmother, Faylene Otis; brother John Hutton, of Thorndike; and aunt Hilda Dinsmore of Enfield, Connecticut.
There will be a local memorial service in the early spring and a graveside service in July, in Eastport.
MARIE E. BELANGER

WATERVILLE – Marie E. Belanger, 83, passed away Wednesday, January 12, 2022. Marie was born January 30, 1938.
She was predeceased by her husband of many years, Guilford Belanger.
Marie liked her pass times such as knitting, sewing, puzzles and a good game of corn hole.
She is survived by four sisters; two sons, Gilbert Belanger and Tina Cote, of Palmyra, and Timothy and wife Susan Belanger, of Connecticut. She had several grandchildren whom she loved dearly.
Graveside burial in the spring will be announced at a later date.
RICHARD B. CAIN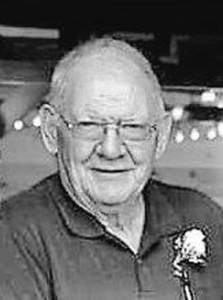 VASSALBORO – Richard "Dick" B. Cain Sr., 84, died unexpectedly and peacefully in his sleep on Thursday, January 13, 2022. Dick was born in Vassalboro to parents Silas and Delia Cain on April 1, 1937.
He was educated in the Vassalboro and Winslow schools and had been a resident of Vassalboro his entire life. Dick served six years in Maine Air National Guard from August 1959 to August 1965. He worked as a truck driver for Ladd Paper company, in Vassalboro. He owned and operated multiple gas stations and a construction business. Later, he was employed by the Waterville Sewer District and ended his working career as road foreman for the Town of Vassalboro.
Dick was also a member of the Masons.In 1960, Dick married his lifelong best friend and the love of his life, Margaret (Peggy) Jones Cain, and together they had seven children. Dick dedicated his life to his wife, his children, and grandchildren.
All the grandchildren fondly referred to him as "Pickey". He had an extraordinary love for his pets especially his dogs, Max and Bree and his cat, Daisy. Dick was a hardworking and loving family man who instilled these values in his children and grandchildren.
One of his favorite things to do was to pack up the 4-wheeler and trailer and head down in the back woods to cut wood alongside his children and grandchildren. Dick also valued his quality time with the family. He was involved in all the children's activities including Boy Scouts, football, and hockey boosters, and he played on the men's softball team with his sons. He even attended his girls dance recitals. Dick especially enjoyed swimming in the pool and showing off his fancy dives or cooking up chicken and his delicious smoked steak prepared with his secret "Pickey's sauce" for the family cookouts. He loved potluck dinners, camping, and hunting and fishing with the family.
Dick is survived by his wife, Margaret (Peggy) Jones Cain; son, Kevin Cain and his wife Gina; daughter, Alison Thompson and her husband Kevin; son, Richard Cain Jr. and his fiancée Stacey St. Amand; son, David Cain and his wife Terri, daughter, Meridith Cain; son, Alfred Jones (AJ) Cain and his wife Rhonda; 16 grandchildren; and many great-grandchildren; brother, Silas (Bill) Cain and his wife Lorette; sister, Maureen Macomber and her husband Bill; and sister, Patricia (Pat) Crocker and sister-in-law, Shirley Jones.
Dick was predeceased by his son Mark W. Cain, June 21, 1984, and his parents Silas and Delia Cain and Silas's second wife Georgia Cain.
A Celebration of Life was held at the Winslow VFW on Tuesday, January 25, 2022.
Arrangements are in the care of the Wheeler Funeral Home, 26 Church Street, Oakland, where condolences, memories, and photos may be shared with the family on the obituary page of the website at http://www.familyfirstfuneralhomes.com.
In lieu of flowers, donations in his memorymay be made to the Humane Society Waterville Area, 100 Webb Rd.,Waterville, ME. 04901.
ISAAC POWELL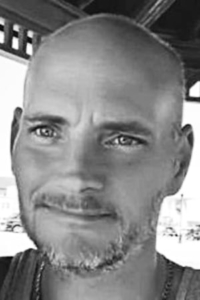 OAKLAND – Isaac Powell, 43, passed away at his home in Waterville on Thursday, January 13, 2022. He was born on April 13, 1978, in Skowhegan, the son of Sandra (Plourde) and Brian Powell.
Isaac loved spending time with his family and friends, whether it was through coffee dates, or cooking up a huge pot of spaghetti for everyone to enjoy. He was a true outdoorsman, from hunting to fishing. He enjoyed spending time tinkering on vehicles. Isaac would often go for a ride, listening to old country or Elvis Presley.
Isaac is survived by his partner, Brandy Robinson and her daughter, Brooke Robinson; his four children, Chantal Powell, Richard Shibles and his partner Mariah Bryant and their children Reed and Walker, of Madison; Storm Powell and partner Kali Prevost-Moody, of Oakland, Brian Powell, of Oakland, and Heavenly Powell, of South Carolina; his parents Sandra Plourde and Brian Powell, of Oakland; his sister, Kelley and her husband Tyler Hamm and their daughter Abby; his siblings Robert Salley and Randi Salley; and uncle, Tony Powell; his grandmothers Doris Boutelle, Rosalie Powell and grandfather, Robert Plourde.
He was predeceased by his grandfathers Walter Powell and Steve Boutelle; and his uncle Mark Plourde.
A celebration of life will take place at a later date.
Arrangements are in the care of the Wheeler Funeral Home, 26 Church St., Oakland, where condolences may be shared with the family on the obituary page of the website at http://www.familyfirstfuneralhomes.com.
STEVEN E. SHAW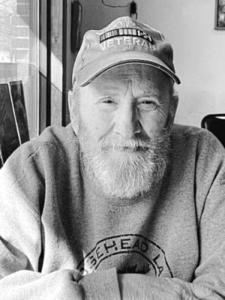 ALBION – Steven E. Shaw, 67, of Albion, passed away peacefully on Saturday, January 15, 2022, following a courageous fight with heart disease. He was born on May 11, 1954, to the late Joyce (Roderick) Hughes and Kenneth Shaw.
He grew up in Falmouth, Massachusetts. In 1970, he joined the United States Army and proudly served his country. After his discharge from the Army, he married his first wife, Deborah Clark, daughter of Jean and William Clark. In 1981 his cherished daughter, Jennifer, was born.
He started his own roofing business and enjoyed life on Cape Cod before moving to his hunting camp in Freedom, in 1986. It was at this very hunting camp that he met his current wife, Bonnie Paquette, daughter of Ron and Joanne Gagnon and the late Don Paquette. They married on October 20, 1990.
In 1992, they were blessed with their son, Jonathan. Steve later put his carpentry skills to work and built his own home in Freedom where he spent many happy years making memories with his family.
Steve was proud of many things, but especially the time he spent working at Mount View High School, in Thorndike, as a football coach, after school supervisor, and a special ed. tech. It was during this time that he made a tremendous impact on many students, faculty and staff.
He loved the outdoors, especially fishing and hunting, which earned him the nickname Big Bucks Shaw. He treasured the time spent at his camp in Rockwood, and close friends enjoyed time at "man camp" as well.
He is survived by his wife, Bonnie; his daughter, Jennifer (Chagnon) and her husband, Jared; his son, Jonathan and his wife Brittany; and his three grandchildren, Mason, Maddox, and Kinley. He was so grateful to his extended family, especially the Paquettes, Browns, Masessas, Clarks, Clausons.
A celebration of life was held on Saturday, January 22, at the Liberty Community Hall, 320 Pinnacle Road, Liberty, Maine.
In lieu of flowers, donations through GoFundMe can be made to one of two causes Steve would be proud to help: The Riley Boulay Scholarship Fund and Mount View Football Boosters (to donate visit tinyurl.com/stevenshaw).
GERALD J. GRIVOIS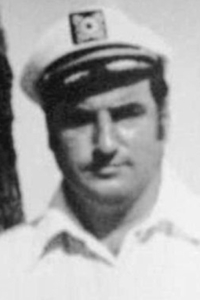 OAKLAND – Gerald Joseph Grivois, 87, passed away on Saturday, January 15, 2022, at his home. He was born November 29, 1934, the son of Arthur and Mabel (Beaulieu) Grivois.
Gerald worked for Woods Typewriter Manufacturing in Hartford, Connecticut, and then for Wyndotte-Worsted Woolen Mill, in Waterville, until his retirement.
Gerald enjoyed the outdoors with hunting and fishing. He and his wife loved traveling, they went on many adventures and shared many stories.
Gerald is survived by his sons, Jerry and his wife Debbie Grivois and their son Jerry Jr., and Jeff and his wife Judy Grivois and their daughter Katelynn; and a sister, Gloria, of Utah.
He was predeceased by his wife Jeannette; his parents; his brothers, Armand, and Jimmy; his sisters, Mary, and Edwina; and uncle Harold.
There will be a burial in the spring.
Arrangements are in the care of the Wheeler Funeral Home, 26 Church St., Oakland, where condolences may be shared with the family on the obituary page of the website at http://www.familyfirstfuneralhomes.com.
HERBERT E. RHODA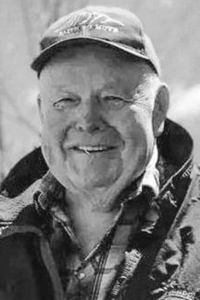 OAKLAND – Herbert Ervin Rhoda, 79, passed away Sunday, January 16, 2022, in his favorite chair at his home in Oakland. Herb was born in 1942 to parents Ervin and Inez (Turney) Rhoda and grew up in Cornville.
At the age of ten, he moved to Hodgdon, where he lived and tilled the earth until 1993.
Herb attended Hodgdon High School and graduated in 1960 a foul-shooter to be reckoned with. He traded witty remarks with a beautiful senior waiting for her bus on his way to an alumni basketball practice one day, and three years later on August 7, 1965, they were married. Following his graduation from Hodgdon, Herb attended the University of Maine at Orono to study soil conservation and became a potato farmer and woods contractor for Great Northern Paper Company for 30 plus years.
Herb was a devoted farmer and doting husband. He took great pride in his family, especially his grandchildren, and in his meticulously straight potato rows. The ultimate storyteller, he was well known in the County, not only for his hardworking reputation but because he was someone who had time for everyone. Herb didn't leave the house without a toothpick in his mouth and a joke in his pocket. He could diffuse any situation with his wit and a grin. Not even a trip to the store was mundane because if Herb couldn't find an old friend to talk to, he always made a new one.
After moving to the Waterville area in 1993, Herb worked at SAPPI Fine Papers mill, in Hinckley, until he retired. If you knew Herb, you know "retired" was a term used loosely for a man who always had a project in mind. If he wasn't tinkering with a grandchild in his garage or garden, you could find him volunteering for RSU #18's WATCH D.O.G.S. Program or driving the sports team buses for Thomas College. Everyone gravitated towards Herb, whether they were third grade elementary students or third year college students and beyond.
Herb loved the Lord and was well acquainted with the ground and dust from which he was made. He loved the old hymns, especially In The Garden, and loved to watch his grandchildren sing in church. He modeled how close we can be to God by sticking our hands in the dirt and fostering creation.
He is survived by his wife of 56 years, Pamela (Wilson) Rhoda; his two sons, Chris and wife Andrea Rhoda, Craig and wife Brandie Rhoda; his grandchildren, Haven, Sierra and husband Jasper, Amelia, Emma, and Andrew; his brother, Jim Rhoda and wife Becky; sister Ruth (Rhoda) Clark and husband Brian; sister-in-law Sandra Rhoda; and his extended family.
He was predeceased by his parents and his brother John Rhoda.
A celebration of life will be held within the Youth Center at the Faith Evangelical Free Church, 250 Kennedy Memorial Drive, Waterville, ME 04901, on February 5, from 2 – 4 p.m.
Arrangements are in the care of the Wheeler Funeral Home, 26 Church St. Oakland, where condolences may be shared with the family on the obituary page of the website at http://www.familyfirstfuneralhomes.com.
In lieu of flowers, the family requests donations be made to Awaken City Church, PO Box 300340, Jamaica Plain, MA 02130, where their granddaughter serves and of which they faithfully attended online every Sunday.
MARY AYOOB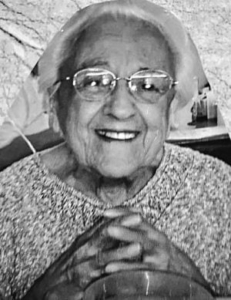 WATERVILLE – Mary Ayoob, 103, passed away on Sunday, January 16, 2022. Mary was born in Fort Fairfield, the daughter of William and Sadie Ferris Ayoob.
She graduated from Fort Fairfield High School and Mercy Hospital, in Portland, where she received her associate nursing degree. Her life was one of service to others as she dedicated all her working years as an RN at Fort Fairfield General Hospital where she delivered several nieces, Sister's Hospital, Elizabeth Ann Seton Hospital, and Thayer Hospital, in Waterville.
Mary's immense compassion led her to take a leave of absence at any moment when her family members needed her to care for them. When visiting with her youngest sister, Phyllis Ayoob Cogswell, and her family in various states, she often continued her nursing service. She was thrilled to travel with Phyllis and her husband, Ralph, to Hawaii. It was a journey of immense happiness and joy.
Mary, or Good Ol' Aunt Mary, as her nieces and nephews called her, was full of love, kindness, humility, gentleness, generosity, simplicity, and unconditional love for her family – her legacy with whom she had the honor of being a "mother." The days of fun seemed never ending spent at the camp of her sister, Cecilia Ayoob Coury. The outdoors and joy of nature were among her life's pleasures. Her flowers always bloomed with unspeakable beauty and she could make any tomato or cucumber plant grow with her tender touch. Feeding and watching the birds were simple delights that reflected her sweet disposition.
Reading and traveling were among her favorite hobbies. She traveled on the Queen Mary to the Middle East. Accompanied by her sister Annie Ayoob Joseph, her dear cousins Dianne Joseph, and Mary Ferris, she had an incredible journey. Meeting and staying with cousins in Lebanon whom they had never seen was heartwarming.
Visiting several Middle Eastern countries and sightseeing in Egypt, including a camel ride, was a memorable journey that tenderly touched her heart.
Mary also enjoyed North American trips accompanied by her lifelong best friend and fellow nurse, Mary Hall, including an Alaskan cruise, a gift received on her 80th birthday. A trip to the Rocky Mountains in Canada with its majestic views was especially memorable as Mary was forever grateful for the opportunity to view the splendor of nature.
Mary was predeceased by her parents, William and Sadie Ayoob; her brothers George Ayoob, Louis Ayoob and her sisters Annie Ayoob Joseph (Elias), Cecilia Ayoob Coury (Joseph), Phyllis Ayoob Cogswell (Ralph); her nephews Darrell Joseph and Lawrence Ayoob, her nieces Gail Ayoob McManus, Jacqueline Ayoob Cilley; and in-laws, Nancy Joseph, Reginald Bernard, and Jim Schuyler.
She is survived by nieces and nephews Herbert Joseph, William Ayoob (Diane), Andrea Ayoob Pelletier (Dick), Phyllis Hay Ayoob, Anne Coury Bernard (Michael), Martha Coury Patterson (Neal), Peter Cogswell (Lillie), Michael Cogswell (Cynthia), Binette Cogswell Schuyler; 29 great-nieces and great-nephews; 30 great-grandnieces and great-grandnephews; and many cousins, and friends.
A devout Catholic, Mary was a communicant of St. Joseph's Maronite Church and Corpus Christi Parish, both in Waterville. If you were observant, you could always see her putting money in poor boxes.
A celebration of her life will be held in July with a local Mass and social gathering followed by a burial service in Fort Fairfield.
If you wish to give in Mary's memory, a Mass card or donation to a charity of your choice may be made
WAYNE E. BOWERS SR.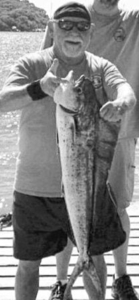 NORTH VASSALBORO – Wayne Ellison Bowers Sr., 80, of North Vassalboro, passed away peacefully at his home on Monday, January 17, 2022. Wayne was born on October 5, 1941, in Cambridge, Massachusetts.
Wayne graduated from Tewksbury High School and went on to obtain his bachelor's degree in chemistry from the Lowell Technical Institute. This led to a long, successful career as a industrial chemist, which included numerous patents with some still in use to this day.
Wayne's passions included traveling to St. Croix, Vieques, the Wild River, Las Vegas and many other destinations with family and friends.
Wayne took great pride in his vegetable garden including growing all the ingredients for the most delicious garlic dill pickles. Wayne loved cooking up a big meal for the family and was always up for a game of cribbage. Other passions were spending time with family on the "lanai", fishing, and a lifelong love of music.
Wayne is survived by his husband, Mathew Pitcher; his son Wayne E. Bowers Jr., his daughter Robyn Bowers-Pfeffer and her husband Ira; as well as six grandchildren; and four great-grandchildren.
Wayne was very close to his in-laws, Peter and the late Jane Pitcher, Suzanne Pelkey and her husband Scott and their beautiful family.
Wayne was predeceased by his parents; sister Carole; ex-wife Valerie; and daughter Wendy.
In lieu of flowers, please consider a donation in Wayne's name to the Vassalboro Food Pantry.
LISA WINTERS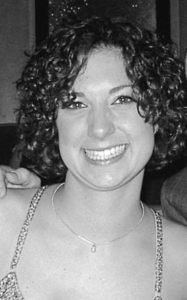 VIRGINIA BEACH, Virginia – Lisa Winters, 38, passed away on Sunday, January 16, 2022. Lisa grew up in Waterville, the daughter of Dorie Hawkes Winters and Mark Winters.
She was an accomplished cross-country runner and track athlete. For the past decade, Lisa was a resident of Virginia Beach. She worked with numerous companies in the restaurant industry during her career and had an exceptional work ethic, with deep respect and loyalty for her employers. She loved family, was an adoring and fun aunt to her niece, Logan Winters, and nephews Gordie, Robert and Conrad Winters, and had a deep commitment to her friends.
Lisa is survived by her parents; her brothers and their wives, C. Todd Winters and sister-in-law Dr. Jessica Winters, and Timothy Winters and sister-in-law Natsuko Winters, several aunts, uncles and cousins.
A Celebration of Lisa's Life was held at Judy's Pub & Eatery, at 315 N. Great Neck Road, Suite 364, Virginia Beach, on Thursday, January 20.
In lieu of flowers, please donate to the AYC of Greater Waterville, Maine, the Norfolk (Virginia) SPCA Adoption Center or the Norfolk Animal Care and Adoption Center.
MIKE WATSON
FAIRFIELD – Mike Watson, 63, passed away peacefully on Thursday, January 20, 2022. He was born on February 6, 1958, to Stan and Iva Watson, in Hartland, and grew up in Skowhegan.
Mike graduated from Skowhegan High School in 1976 and was a proud member of the Skowhegan Indians football and wrestling teams, and was in the National Honor Society. Mike attended UMO and was a member of the Delta Tau Delta Fraternity. He completed both an associate's in banking and a bachelor's in business at Thomas College, in Waterville. He was a member of the Free Masons for 35 years.
Mike worked at Depositor's Trust Co., in Waterville, for three years, Central Maine Power Co. for 29 years, and Energy Resources and Solutions (ERS) for eight more before retiring early in 2018 to care for his mom and dad, who have since both passed. At CMP, Mike worked his way up from "pushing pulp" on the river with his dear friend and mentor, Norman "Dingy" Dionne, to becoming the Director of Maintenance Engineering. At ERS, Mike was proud to be part of a team talented engineers and support staff, and was grateful to work for such a wonderful, caring company as ERS.
People, integrity, a positive attitude and a strong work ethic were most important to Mike. So was family and having fun, and he lived his life with no regrets and lots of stories to tell. Mike coached Little League for five years, was an avid fisherman, enjoyed tying flies and hunting, and shared his love for sports and the outdoors with his children and grandchildren. He was fortunate to have many, many true friends, both personally and professionally, and invites them to have a beer in his memory.
Mike is survived by his wife, Allison; his son, Benjamin Watson and three grandchildren, Miles, Eoin and Fayle, of Gorham; his stepdaughter, Melissa Audet and fiancé Ray Benjamin, and two grandchildren, Cameron James Stewart and Abigale Grace Stewart, of Clinton; his stepson, Brian Audet and wife Sydnee, granddaughter Laynee Brook, of Plymouth; his stepson, Benjamin Audet and fiancée Felecia Paradis, of Winslow; two brothers, Stanley Watson and wife Marjorie, of Georgetown, Massachusetts, and Ronnie Watson, of Cornville; his aunt Donna Sawyer and uncle Ronnie Watson, of Cambridge; and several cousins, nieces, nephews and their children.
As Mike wished, there will be no services.
Arrangements under the direction and care of Dan & Scott's Cremation & Funeral Service, 445 Waterville Road, Skowhegan ME 04976.
Remembrance gifts may be made in Mike's memory to the Anah Shriner's Children's Hospital at https://lovetotherescue.org.
Responsible journalism is hard work!
It is also expensive!
If you enjoy reading The Town Line and the good news we bring you each week, would you consider a donation to help us continue the work we're doing?
The Town Line is a 501(c)(3) nonprofit private foundation, and all donations are tax deductible under the Internal Revenue Service code.
To help, please visit our online
donation page
or mail a check payable to
The Town Line, PO Box 89, South China, ME 04358
. Your contribution is appreciated!
https://townline.org/wp-content/uploads/2016/06/TownLineBanner.jpg
0
0
Website Editor
https://townline.org/wp-content/uploads/2016/06/TownLineBanner.jpg
Website Editor
2022-01-26 13:24:54
2022-01-26 15:15:41
OBITUARIES for Thursday, January 27, 2022