OBITUARIES for Thursday, January 5, 2023
JOAN M. LARSEN
WINSLOW – Joan Marie Larsen, 77, died unexpectedly on Sunday, December 4, 2022, at Maine­General Medical Center, in Augusta. She was born May 31, 1945, in Waterville, the daughter of Henry J. Ber­geron and Vera Elve (Butler) Bergeron.
Joan graduated from Williams High School, in Oakland, class of 1964. She went on to take some college computer courses. In the mid-late 1960s, she worked for C. F. Hathaway Shirt Factory and the former Keyes Fibre (now Huhtamaki), in Waterville.
She married her best friend, Arthur N. Larsen, on September 28, 1968, cementing the phrase 'Arthur and Joan' in time. They were married for 50 years. Her life was all about her family. On top of always being there for them, she also worked with them, opening a gift store with her husband, Arthur, before their family business, the former Larsen's Variety, in Fairfield. There, along with her two children, she welcomed every patron with a smile and friendly conversation, ready to cook them a meal from the store's kitchen.
Joan cherished her children and grandchildren and loved spending time with them gathering to eat, taking day trips to meet up with them, and spending time on her son's boat.
In addition to her mother, she was predeceased by her husband, Arthur; sister, Carol Bard, and her husband Emile, brother, Clifford Haynes, Jr.; son-in-law, Michael Stanley, Sr.; brothers-in-law, Dana Nelson, Allen Larsen, and Earl Shaw.
She is survived by her son Arthur B. Larsen and his wife Sheri, of Winslow, daughter, Melissa Stanley, of Fairfield; sisters, Linda Nelson, of Albion, and Evangeline Davidson and her husband Robert, of Waterville, sisters-in-law Shirley (Shaw) Huard, of Fairfield, and Joyce Larsen-Lord, of Waterville; seven grandchildren, Joshua Larsen, Samantha Stanley, Jacob Larsen, Michael Stanley, Jr., Shelby Stanley, Katelynn Larsen, and Caleb Larsen; many nieces and nephews; great nieces and nephews.
A service of remembrance was held Thursday, December 29, 2022, at Gallant Funeral Home, on 10 Elm Street, Waterville, Maine. A private graveside service will be held in the spring.
A. ROBERT CASTONGUAY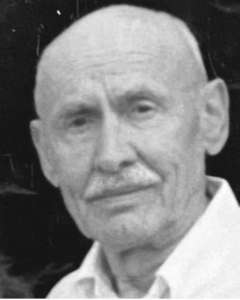 WINSLOW – A. Robert "Bob" Castonguay, 97, formerly of 5 Lee Street, Winslow, died Thursday, December 8, 2022. in Rich­mond, Virginia. Bob was born April 18, 1925, in Waterville, son of the late Alfred and Bernice (Poulin) Castonguay.
A resident of Winslow for more than 82 years, Bob was an active communicant of St. John the Baptist Catholic Church, and was employed by the General Services Administration and the Internal Revenue Service.
Bob cherished his time with family and friends, and was a devoted Grampy to his four grandchildren. Always on the go, Bob loved his "projects", from building back yard playground sets for his grandchildren to helping out with home repairs and maintenance. Bob's boundless energy and enthusiasm for projects were rooted in his love for the people in his life, in shared experiences and companionship.
Upon retiring in 1984, Bob became more active in wider community service that included assisting the elderly and the disabled. In March 1992, he was honored as a Local Winner of the Jefferson Awards for Outstanding Public Service, as one of the "Unsung Heroes" for his lifetime example of achievements and contributions through community and public service.
Bob served in the U.S. Army during World War II as a heavy machine gun squad leader in the European theater with the 20th Armored Infantry Battalion, 10th Armored Division. He returned to active duty during the Korean conflict, serving with the 33rd Infantry Regiment. After his discharge, he served with several active Army Reserve Units, and as a Senior Instructor with the 417th Training Group 76th Division. Over his distinguished military career, Bob's awards and decorations included the Bronze Star Medal, Purple Heart Medal, Meritorious Service Medal, Army Commendation Medal, Army Achievement Medal, and the Armed Forces Reserve Medal, among others. Always ready to serve, Bob was an active life member of the MacCrillis-Rousseau Post #8835 VFW, in Winslow, and of the Bourque-Lanigan Post #5, American Legion, in Waterville.
In addition to his parents, Bob was predeceased by his wife Maude (Douglass) Castonguay, whom he married July 4, 1951.
He is survived by his brother, Kenneth Castonguay, of Redondo Beach, California; son David (Kathleen) Castonguay, of Mechanicsburg, Pennsylvania. and daughter Linda (Thomas) Nicholson, of Richmond, Virginia; grandchildren Benjamin (Erin) Nicholson, Emily Nicholson, Andrew (Jackie) Castonguay, and Samuel (MaryGrace) Castonguay; great-grandchildren (William, Fiona, James Nicholson); sisters-in-law Sandra Macklin (David), of Hampden, and Sally (Peter) Enman, of Bangor; and many nieces, nephews, and other extended family.
At his request, there will be no public visiting hours. A Mass of Christian Burial will be celebrated at St. John the Baptist Catholic Church, 26 Monument St., Winslow, at 10 a.m., on Monday, July 3, 2023, followed by a graveside service at St. Francis Catholic Cemetery, 78 Grove Street, Waterville.
Arrangements are under the direction and care of Gallant Funeral Home, 10 Elm Street, Waterville. An online guestbook may be signed, condolences and memories shared at http://www.gallantfh.com
In lieu of flowers, Bob's family encourages donations in Bob's memory in support of the Maine Veterans Home, Augusta, http://www.mainevets.org/donate-to-maine-veterans-homes-2/ to the Veterans Services Foundation http://www.virginiaveteransservicesfoundation.org/donation/ in support of the Sitter and Barfoot Veterans Care Center, Richmond, Va., or to an organization of one's choice.
BEVERLY A. WHITE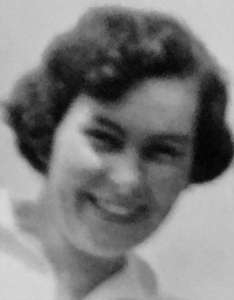 OAKLAND – Beverly Ann White, 92, of Oakland and Edgecomb, passed away on Friday, De­cember 9, 2022. Beverly was born in Hudson, to Mary and Clin­ton Blanchard on June 6, 1930.
Beverly graduated from Williams High School, in Oakland in 1949. It was in Oakland where she met the love of her life Clyde Jack White Sr. They were married in September 1950. They shared a long life together and have two children, Clyde and Linda.
Beverly loved gardening, camping, and traveling around New England with her husband. Most of all she loved her children.
Beverly gave her family many gifts: to her husband her heart and soul; to her children, her love and values; and to those that knew her friendship.
She's the laughter you hear when you share something silly that happened to you, the one you share your travel adventures, Friday breakfasts, the one that worries about you long after you have left home, the one whose smile brightens a room when you call her to say hello and the hug you feel long after she stops hugging you.
When someone you love becomes a memory the memory becomes a treasure.
Beverly is survived by her son Clyde White Jr, his wife Rachel; her daughter Linda and husband Rick; her sister Mabel and husband Bob Nicholas; her sister-in-law Shirley Kelly and husband Alfred and many nieces and nephews.
She was predeceased by her husband Clyde Jack White and several brothers and sisters.
A gravesite memorial at Lewis cemetery will be held at a later date. Memories and condolences may be shared at directcremationofmaine.com.
WAYNE J. LEMIEUX
BENTON – Wayne J. Lemieux, 76, passed away unexpectedly at home on Sunday, December 11, 2022. Born in Waterville on January 4, 1946, he was the son of Cornelius and Fern (Leathers) Lemieux.
He attended local schools and graduated from Winslow High School, class of 1964. After graduation he was employed by Fred's Coffee, in Waterville, Scott Paper Company, in Winslow, Ron's Used Parts, Consolidated Auto, RRAS Auto Parts, in North Vassalboro, and finished his working career at Caverly Farms, in Clinton.
He loved fishing with anyone, but especially with his granddaughter, Julia. He was a deer hunter, hunting every year until 2021, and a member of the Vassalboro Snowmobile Club while enjoying snowmobiling and ice fishing. Other pastimes he enjoyed were woodworking, gardening, and building his beautiful stone walls.
Wayne was predeceased by his parents, his father-in-law, Robert Elwell, and his granddaughters, Isabella Lemieux and Katherine White.
Wayne is survived by his wife, Ruth (Elwell); children, Adam Lemieux and his wife Tania, of Illinois, James Lemieux and his partner, Stacey, of Pittsfield, and Sarah Watson and her husband Tyler, of Vassalboro; grandchildren Julia White, of New Jersey, and Nicholas Lemieux, of Winslow; and step-grandsons, Edward and Charlie Cubberly, of Illinois; brothers, Bernard and his wife Pam, of Vassalboro, and Keith and his wife, Karen, of Winslow; sister, Sheila Lemieux, of Vassalboro; his mother-in-law, Erma Elwell, of Benton; several nieces, nephews, and cousins.
A celebration of life was held at St. Bridget Center, 864 Main St., Vassalboro, on Tuesday, December 20.
Arrangements are in the care of Lawry Brothers Funeral Home, 107 Main St., Fairfield where memories may be shared, and an online register book signed by visiting http://www.lawrybrothers.com.
In lieu of flowers, the Lemieux family respectfully requests contributions in Wayne's memory be made to the Humane Society Waterville Area, 100 Webb Road, Waterville, Maine 04901.
MARTHA A. BLODGETT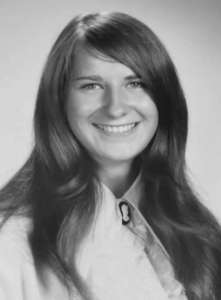 FAIRFIELD – Martha Ann (Hamlin) Blodgett, 69, passed away peacefully on Thursday, December 15, 2022, at the Sussman House, in Rockport. Martha was born in Waterville and was one of 21 children.
Ronnie Blodgett and Martha were married in 1972 and after having their first son, she primarily focused on staying home and raising her two boys.
Martha was raised in Fairfield where she and Ronnie also lived and raised their two sons, Ronnie Jr. and Toby.
Martha enjoyed going to the coast, crafts and sewing, baking and spending time with her sisters. She looked forward to her breakfast dates with her sisters and her annual weekend Christmas shopping trip to New Hampshire. Because of Martha's love and desire to help people, she touched the lives of many families in the Central Maine area.
Martha adored her three grandchildren, Madison, Cameron and Olivia and there rarely was a time Martha missed a horse or sporting event of theirs.
Martha is survived by her husband, Ronnie. Her son, Ronnie Jr., his wife Heidi and their daughter, Madison, and her other son, Toby, his wife Shanna, and their two children, Cameron and Olivia.
She was predeceased by her parents, Robert Hamlin, Sr. and Marionette (Desmond) Hamlin, as well as several brothers and sisters.
There will be a celebration of Martha's life in the Spring.
Arrangements under the direction and care of Dan & Scott's Cremation & Funeral Service, 445 Waterville Road, Skowhegan ME 04976.
ROBERT D. WOODBURY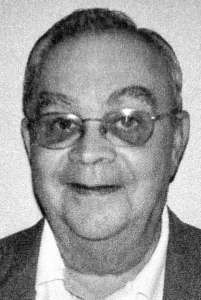 WINSLOW – Robert D. Woodbury, 84, died unexpectedly on Sunday, De­c­ember 18, 2022, of natural causes. Bob was born Jan­uary 26, 1938, in Brunswick, to Chester D. and Lauria (Peg) Beaulieu Woodbury.
After attending many schools in Maine, he graduated from Lawrence High School, Fairfield, class of 1956. He was in the Naval Reserve, and served two years on destroyers, Forrest Royal and John Paul Jones. The Royal was one of the fleets that opened the Saint Lawrence Seaway through the Great Lakes all the way to Duluth, Minnesota – Superior, Wisconsin, at the point of Lake Superior. There he met Marion Johnson and began a romance which lasted 65 years. They just celebrated their 62nd anniversary. They have a daughter, Linda Louise.
Bob was the radio voice of sports in Central Maine, while working for WTVL radio for about 20 years. He also worked seven years at channel 5 WABI TV, in Bangor, in many positions. The most fun was as Ringmaster Bob on the Bozo the Clown show. He returned to Waterville radio and sportscasting, and later became a writer and statistician for the Waterville Morning Sentinel.
On his third retirement, he worked nine years in customer service at the L.L. Bean Company. Bob also helped with many sportsmen's groups like Trouts Unlimited and the Sportsmens Alliance of Maine. He was also named Maine's Sportcaster of the Year, and to the Maine Basketball Hall of Fame and Thomas College Sports Hall of Fame.
His last few years were spent attending Senior College at Univerisy of Maine in Augusta and his special pride was as a volunteer at Travis Mills Found­ation.
At his request there will be no funeral.
Arrangements are in the care of Lawry Brothers Funeral Home, 107 Main St., Fairfield where memories may be shared, and an online register book signed by visiting http://www.lawrybrothers.com.
Gifts may be made to Travis Mills or a local animal shelter if desired.
ROBERT GRENIER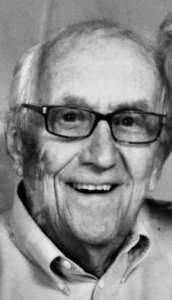 BELGRADE – Robert "Bob" Grenier, 85, passed away peacefully at his lakeside home on Tuesday, December 20, 2022. He was born August 5, 1937, in Win­slow, son of Romeo and Alice (Quirion) Grenier. He attended Winslow schools and graduated in 1956. He was enlisted in the Army from 1957 to 1959 and then spent two years in the Army Reserves. He met his life partner, Muriel Reny in 1959 and they wed on August 1, 1964.
In 1963 he began his career working for the Central Maine Morning Sentinel as a District Manager and in 1974 he became Assistant Circulation Director. In 1982 he was appointed Circulation Manager and took great pride in growing the newspaper working closely with the general manager, and dear friend, Bob Moorehead. In 1994, after 31 dedicated years of service, he retired from the Sentinel and accepted a position with Castine Energy Services as safety director, where he traveled and made lasting memories with wonderful friends until 2008.
Bob was a very active member of St. John the Baptist Parish, in Winslow, and dedicated many hours to teaching CCD classes as well as Pre Cana courses over the years with his wife. He had a passion for local politics and would often campaign and canvas for various friends. He had a great love of sports, especially football and was a devoted New England Patriots and Boston Red Sox fan. He loved gathering with his best friends for Friday lunches, discussing and arguing over sports, politics, and current events.
His lakeside home on Great Pond was his favorite place to be and many wonderful memories such as fishing for white perch, sunset boat cruises, lobster bakes, happy hours with his "Perfect Manhattans" and spending quality time with his family were made here. He was extremely proud of his family and loved it most when all were present sitting on the deck with him, watching the sunset. He loved to tell jokes, sing songs and was the life of every party and gathering.
Robert is survived by his wife of 58 years, Muriel (Reny) Grenier, of Belgrade; his two daughters, Kelly Phinney and her husband Jay Phinney, of North Berwick, and Nicole Duchette and her husband Andre Duchette, of Brunswick; five grandchildren, James Martin and his wife Jordan Martin, Robert Martin, Matthew Martin, Madelyn Duchette and Eleanor Duchette; one great- grandchild, James "Jimmy" Martin V; his three siblings, Lilian Vashon (Winslow), Jean Bolduc (Waterville) and David Grenier and wife Patricia (Winslow); and several nieces and nephews.
Bob had the most wonderful friends and he thought of them as family. Closest friends include the "entire" Jabar family, his Super Bowl/sailing friends and his lunch buddy, John Kiernan.
A Mass of Christian Burial will be held at 11 a.m. on Saturday, January 14, 2023, at Saint John the Baptist Catholic Church (Corpus Christi Parish) 26 Monument St., Winslow. The reception to follow directly after the Mass at Notre Dame Catholic Church Hall, 116 Silver St. Waterville.
Arrangements are under the direction and care of Gallant Funeral Home, 10 Elm Street, Waterville. An online guestbook may be signed, and condolences and memories shared at http://www.gallantfh.com.
In lieu of flowers, donations may be sent in Robert's Memory to The Maine Children's Home, 93 Silver St., Waterville, ME 04901 or to MaineGeneral Hospice, PO Box 828, Waterville, ME 04903.
LINDA L. ANDERSON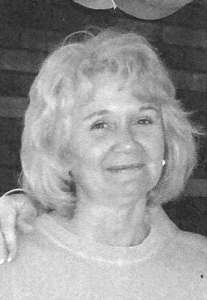 VASSALBORO – Linda Lee Anderson, 64, of Vassalboro, passed away on Sunday, December 18, 2022. Linda was born on July 20, 1958, and grew up in Hallowell.
She graduated from Hall Dale High School in 1977. Linda was a compassionate, loving, and strong woman that always put others before herself. She spent her entire life taking care of those around her professionally and personally; whether it was taking her daughter to her basketball games after working all day, making homemade cookies, 6 a.m. phone calls, or doing the little things to make those in her life feel special. She was always there.
Linda was predeceased by her mother, Alyce Burns; her father, John G. Burns Jr.; and her brother, Robert G. Burns.
She is survived by her daughter, Sarah Rose Anderson; her fiancé and love of her life for 16 years, Dana Theriault; her sister, Katherine Carll; her sister-in-law, Karen Burns; her brothers, Peter Burns and wife Cheryl, and Richard Burns; and Godfather Gary Burns and wife Carolyn.
A Memorial Mass of Christian Burial was held on December 29, 2022, at St. Mary of the Assumption Catholic Church, 41 Western Ave., Augusta.
PAUL R. LYNCH JR.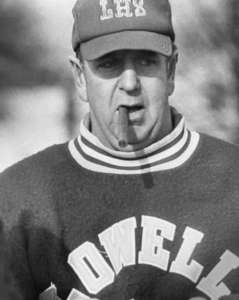 ROME – Paul "Coach" Richard Lynch Jr., 79, of Rome, passed away on Fri­day Dec­em­ber 23, 2022. Paul was born in Melrose, Massa­chusetts. to parents Grace and Paul Lynch Sr.
Paul lived in Malden, Massachusetts, until 1954 when his family moved to Topsfield, Massachusetts. He graduated from Masconomet High School, in Boxford, Bridgton Academy, in Bridgeton, and Carthage College, in Kenosha, Wisconsin.
After college he married his wife Patty in 1967. Patty and Paul recently celebrated their 55th wedding anniversary.
Paul was a physical education teacher and coached football for over 20 years at Lowell High School, in Massachusetts. In 1987 the Lynch Family moved to Rome, Maine, where Paul continued to teach and coach at Skowhegan Area High School for another 20 years.
Paul was a recognized football coach receiving numerous awards for his efforts. Throughout Paul's coaching and teaching career he made a consistent positive impact on many students, athletes and others he was involved with. Paul had a special way of connecting, motivating and supporting those he was involved with.
After retiring, Paul was devoted to watching his grandchildren participate in many extracurricular activities. Paul rarely would miss a sporting event or a musical concert. Paul could be seen on the sidelines intently watching each event play by play. In addition, Paul always would have a smile on his face when he received a handmade piece of artwork from his granddaughter Muirean.
While living in Maine Paul had a successful carpentry business building homes and camps in the Belgrade Lakes region. Outside their time in Maine, Patty and Paul spent many winters in Anguilla where he continued to make friendships that would continue for many years. He is considered a local by all on the island.
Paul is survived by his wife Patricia (Taft); daughter Cheryl Winkin (son-in-law David), son Paul Lynch III (wife Dr. Heather MacMillan); daughter Sarah Impey (son-in- law Chad); brother Gary Lynch (wife Chirstie, son Tommy); grandchildren Bethany and Hope Winkin, Muirean and Graham Lynch, Catherine, Claire and Sadie Impey.
The family will be hosting a celebration of life in the spring, these details will be shared at a later date.
Fond memories and expressions of sympathy may be shared at http://www.VeilleuxFuneralHome.com for the Lynch family.
Arrangements are under the care and direction of Veilleux and Redington Funeral Home.
In lieu of flowers, contributions may be made to the Travis Mills Foundation, 1002 Watson Pond Road, Rome, ME 04963, (https://travismillsfoundation.org/) or: the charity of your choice.
A scholarship fund in Memory of Paul will be made at Skowhegan High School. Donations may be made in his honor.
Responsible journalism is hard work!
It is also expensive!
If you enjoy reading The Town Line and the good news we bring you each week, would you consider a donation to help us continue the work we're doing?
The Town Line is a 501(c)(3) nonprofit private foundation, and all donations are tax deductible under the Internal Revenue Service code.
To help, please visit our online
donation page
or mail a check payable to
The Town Line, PO Box 89, South China, ME 04358
. Your contribution is appreciated!
https://townline.org/wp-content/uploads/2016/06/TownLineBanner.jpg
0
0
Website Editor
https://townline.org/wp-content/uploads/2016/06/TownLineBanner.jpg
Website Editor
2023-01-04 15:56:02
2023-01-04 15:56:02
OBITUARIES for Thursday, January 5, 2023