DIANA J. LEE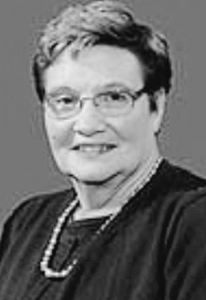 PALERMO – Diana J. (Briggs) Lee, 79, of Palermo, passed away unexpectedly on Sunday, December 20, 2020, due to Babesiosis, a rare infection caused by a tick bite. Diana was born in Freedom on December 23, 1940, the daughter of Carolyn and Clyde Briggs.
She graduated from Unifree High School. She worked briefly at Field and Quimby Insurance agency, in Belfast, before beginning her business career managing and supporting Ronald H. Lee Trucking.
Diana loved family adventures. Some of these experiences included cross country and downhill skiing at Sugarloaf where they owned a ski home for many years and numerous ski trips out west to Colorado and Lake Tahoe. She loved the planning and fun of her more than 25 years of annual "sister trips" that included Kennebec River whitewater rafting, lobster boating to view the Machias Seal Island puffins, hiking Mt. Katahdin (twice), exploring Maine Islands (Peaks, Islesboro, Monhegan, Isle-Au-Haut, Swans, etc.) and discovering remote parts of Maine.
Diana enjoyed reading and taking care of her dogs, cats, and the birds. She was known for her devotion to family, community, and the church. She was involved in Cub Scouts, Lions Club, Lawrence High School Football Boosters, and the Lovejoy Health Center. She hosted Erthan for several summers through the Fresh Air Fund and Vincent from France in an exchange program.
Diana spent a great deal of time cooking and helping with church events and especially loved being part of the "Journey to Bethlehem" production at the Palermo Christian Church. She made the best pies, cookies, and homemade strawberry jam. She was a loving, caring, giving person and a wonderful wife, mother, grandmother, sister, and friend who will be deeply missed. Although our hearts are heavy, we celebrate a life well lived.
She is survived by her husband of 60 years, Ronald H. Lee, her sisters Virginia, of Saco, Barbara, of Unity, Sharon and husband Bill, of Harpswell, Cheryl and husband Tom, of South Berwick, her sister-in-law Audrey, of Vassalboro; her three sons, Christopher and wife Alice, of Bethel, Matthew and partner Dawn, of Palermo, Derek, of Albion; and grandchildren Gavin, Morgan, Alex, Claudia, and Owen; nieces, and nephews.
She was predeceased by her brother Robert.
A celebration of life will be held at a later date.
An online guestbook may be signed, and memories shared at http://www.familyfirstfuneralhomes.com
Arrangements are by Lawry Brothers Funeral & Cremation Care, 107 Main St., Fairfield.
In lieu of flowers, plant or buy flowers this spring and enjoy their beauty in Diana's memory.
RANDY J. MATHIEU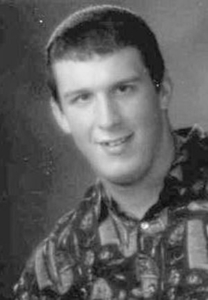 FAIRFIELD – Randy J. Mathieu, 43, passed away unexpectedly on Sunday, December 20, 2020, at the home of Gary Warren (uncle), in Fairfield. He was the son of Gary Mathieu and the late Barbara A. Mathieu. Randy was born January 21, 1977, in Waterville.
He grew up in Winslow and attended Winslow schools. He graduated from Winslow High School class of 1995. He attended the University of Maine in Orono. He loved baseball and the Red Sox. He was a member of the 1993 Winslow state championship football team.
Randy lived in San Marcos, Texas, for a few years then moved back to Maine. He then worked various jobs with the disabled until now.
He is survived by his dad Gary L. Mathieu; step-mom Jeanne; brothers Michael, of Portland, Tennessee, Todd (wife Ashley); stepbrothers, Stefan and Darin Kervin; nieces Emery, Cassidy and Isaiah, all of Waterville; several aunts, uncles and cousins.
He was predeceased by his mother, Barbara A. Mathieu; grandparents Jeanette and Eugene Warren, Roland and Blanche Mathieu; and uncle Robert (Hobby) Mathieu.
A private graveside service will be held in the spring at St. Francis Cemetery, on Grove Street, in Waterville.
MARGARET U. MacMUNN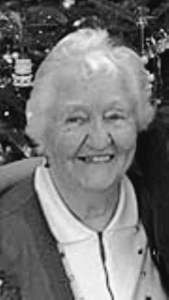 WINDSOR – Margaret Urquhart MacMunn 91, passed away at her home, in Windsor, on Wednesday, December 23, 2020. She was born on December 20, 1929, in Lynn, Massachusett, to Andrew and Margaret Parker Urquhart.
Rita, as she liked to be called, belonged to the Rebekah's and Eastern Star when she resided in Saugus, Massachusetts, for many years before moving to Washington, Maine, in 1976. She then enjoyed belonging to the Ladies' Guild and the Grange. Lately she has belonged to the Senior's Club, in Coopers Mills. She loved making crafts and helping out in all the events they had.
She was most happy with her family and friends gathered around her kitchen table, eating, having coffee, or playing games.
Survivors are her sisters, Marjorie (twin) O'Blenes, of Salisbury, Massachusetts, and Ann Higgins, of Palermo; son, Alan and Jeanette, of Washington; grandsons, Christopher and wife Jennifer, of Jensen Beach, Florida, and Jim and Heather, of Waltham, Massachusetts; granddaughter, Angelika and husband Jordan Freeman, of Windsor; three great-grandchildren; and several nieces and nephews.
She was predeceased by a brother, Andrew Urquhart; husband Benjamin MacMunn; son Steven; and grandson Craig.
A private memorial will be scheduled at a later date.
Arrangements have been entrusted to Plummer Funeral Home, 16 Pleasant St., Augusta.
Condolences, stories and photos may be shared at http://www.plummerfh.com.
AFTON B. GOVE
WATERVILLE – Afton "Bud" Berry Gove, 92, formerly of Winthrop and one of the old boys from Monmouth Academy, passed away on Friday, December 25, 2020, following a period of declining health. He was born on September 8, 1928, in Monmouth, to George Leon and Grace Berry Gove.
The attending physician at his birth was Dr. Russell, of Leeds. Bud survived the six man football team at the Academy, working on the town road crew, running the territory with his chum Arna Blaisdell and traveling to work at Limestone Air Base on his Harley '74.
He was a family man who married Pauline Richardson, of North Monmouth, on July 2, 1949. They raised three children at the place on Hoyt Brook on the Old Lewiston Road, in Winthrop.
Bud served a 39-year hitch with Central Maine Power Company, Stations Department, retiring in 1990. When he was a younger man, he had worked at the textile mill in North Monmouth.
Weekends in the fall were spent picking apples with his father-in-law Jesse Richardson on the farm in North Monmouth. He and Pauline took many trips in their retirement, going to Michigan, Nashville, Florida, Charleston, South Carolina, and the Jack Daniels Distillery, twice.
He was predeceased by his wife Pauline; and two daughters, Audrey Gove and Jerilyn Heath.
He is survived by a son Alan Gove and his wife Nancy; grandchildren Lindsay Heath Beesley and her family, Jesse Gove and family, Meghan Gove and family, Nicholas Gove and family, Brett LaPlante and wife Tracy, and Ryal Leon Gove.
His memory will live on with Grace Gove at the family camp on Parker Pond.
A graveside service will be held in the spring at Glenside Cemetery, in Winthrop.
Arrangements are in the care of Roberts Funeral Home, 62 Bowdoin St., Winthrop where condolences to the family may be shared on the obituary page of the website at http://www.familyfirstfuneralhomes.com.
Those wishing may make memorial contributions to Kennebec Land Trust, P.O. Box 261,Winthrop, ME 04364, in memory of Afton and Pauline Gove.
NICHOLAS ROHRMAN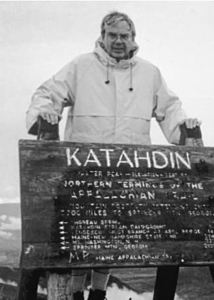 WATERVILLE- Nicholas "Nick" Rohrman, 83, passed away on Saturday, December 26, 2020, from COVID-19, in Saco. He was born to Leroy Nicholas and Mary Ethel (O'Callaghan) Rohrman on April 25, 1937, in Indianapolis, Indiana.
Following a brief period of study at St. Meinrad's Seminary, Nick graduated from Broad Ripple High School and then matriculated at Butler University where he was an active member of the Lambda Chi Alpha fraternity and ROTC. Upon graduation he and his wife, the former Carol Ann Cunningham, moved to Burns, Oregon, for his career in the U.S. Air Force. While there they welcomed their first daughter, Lisa. After completing his military service, Nick earned his master's degree from Miami University, and his Ph.D. in psycholinguistics from Indiana University. He began a nearly 40-year career in academia at Bucknell University in Lewisburg, Pennsylvania. From there he and his family moved to Tallahassee, Florida, for a position at Florida State University, welcoming their second daughter, Melinda. His last, and longest position was as chairman (1977-1987) and professor of psychology (1977-2005) at Colby College, in Waterville.
Nick enjoyed the outdoors, hiking, biking and gardening, and a wide variety of hobbies, most notably as an avid reader and bagpiper. He was a member of the Masons (Siloam Lodge #92) and the Shriners and was a member of the Kora Shrine Highlanders Pipe Band for a number of years.
He was predeceased by his wife of 49 years, Carol, May 1, 2009, and his brother, Martin Joseph, of Indianapolis, Indiana, May 15, 2020.
He is survived by his sister Rita Owens, of Puyallup, Washington; his daughter, Lisa Bearce and her husband, Jim and their son, William; his daughter, Melinda Burgess and her husband Stephen and their daughters, Gwendolyn and Emily.
A celebration of life will be held at a later date; in the meantime, family and friends are asked to raise a glass in his memory.
Online condolence messages can be submitted at the Chad E. Poitras Cremation and Funeral Service website, http://www.mainefuneral.com
In lieu of flowers, donations can be made in his memory to the Michael J. Fox Foundation for Parkinson's Research, PO Box 4777, New York, New York 10163-4777.
PHILLIP J. HAMLIN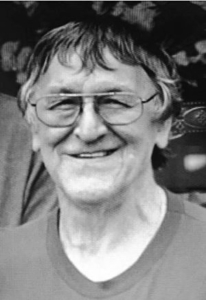 SIDNEY – Phillip J. Hamlin, 67, died on Saturday, December 26, 2020. He was the husband to Katherine L. (McLellan) with whom he shared 48-and-a-half years of marriage.Phil was born in Thorndike on August 14, 1953, the son of the late Edmund and Barbara (Chapin) Hamlin.
Phil was a cabinet-maker, sawyer and self taught man of all trades.
Phil's dreams and goals included trying to make a better life for his boys and grand babies, assisting anyone who needed a hand and to see the magnificent Redwood Trees. The latter was accomplished in 2017 on a 71-day trip across country. His joy and excitement was evident in the pictures taken.
In addition to his wife, Katherine, Phil is survived by his sons, Daniel and Domanick, of Sidney, his siblings, Robert and his wife Tina, of Bangor, Virginia, of New York, Judie, of Windham, Joan, of Sanford, David, of New York, Richard and his wife Jeanette, of Gray, Edmund, of Connecticut, Priscilla, of Glenburn and Harry and his wife Monique, of Windham; his grandchildren Jordan, Emily and Lucas, his in-laws whom he considered his siblings, Cookie and Floyd, Clifton and Constance, Frank and Tina of Sidney, Germaine, of Florida, Chandra, of Augusta, as well as many nieces, nephews, cousins.
At this time no gathering will be held, but hopefully an outdoor celebration of life can be held later in the summer of 2021.
Arrangements are in the care of the Wheeler Funeral Home, 26 Church St., Oakland, where memories, condolences and photos may be shared with the family on the obituary page of our website at http://www.familyfirstfuneralhomes.com.
In lieu of flowers donations in Phil's memory may be made to the American Diabetes Assoc., 80 Elm St., Portland, Maine 04101.
HELEN L. BELANGER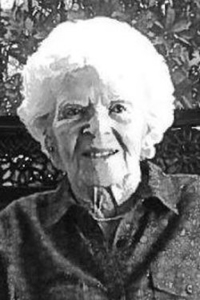 WINSLOW – Helen Laflamme Belanger, 98, of Winslow, passed away on Monday, December 28, 2020. Helen was born in Waterville, in July 1922. She was the daughter of Leda (Poulliot) and Eugene Laflamme. She attended Immaculate Heart of Mary School, in Fairfield, and graduated from Lawrence High School, class of 1940. In 1951, she was married to her husband, Victor H. Belanger, of Winslow.
Before raising her family, she worked at Keyes Fibre Company (now Huhtamaki), in Waterville, where she was the secretary to the president of the company. While raising her family, and once they were all in school, she returned to secretarial work at the Winslow High School Guidance Department where she worked for 19 years, retiring in 1985.
Helen was a longtime active member of St. John the Baptist / Corpus Christi Parish. She served as a St. John school board member for six years, a Eucharistic Minister, and worked on the church fair for many years. Her strong faith was a guiding influence throughout her life.
She was an avid reader and enjoyed knitting, crocheting, rug braiding, and playing cards. She knitted many pairs of mittens, sweaters, and countless hats for her children and grandchildren. She volunteered at the Boy's Club, with Literacy Volunteers, and at the St. John school library. She had enjoyed many winters in Florida with great friends, Florence Fortin, Pauline, Susan, and her sisters, Rachel and Theresa.
Family was very important; some of her fondest memories are the many family gatherings at the camp at Pattee Pond, in Winslow. Beginning with gatherings with her family, her sisters and brothers and their families, and later, watching from her Adirondack chair at the top of the hill as her grandchildren and great-grandchildren learned to fish from the dock, and swim to the float.
Helen was predeceased by her parents, her husband, Victor, in 1986, her oldest son, Stephen, in 1978, and her sisters, Monica (Smedberg), Rachel (Michaud), Theresa (Clark), Blanche (Iadarola), Bernadette and Simone (Religious Sisters of Mercy).
She is survived by her son Peter and his wife Mary, of Bowdoinham; daughter Ann (Thomas) and her husband Jeff, of Fayetteville, New York; son John and his wife Julie, of Albion; and son Thomas and his wife Julie, of Waterville; eight grandchildren; and 14 great-grandchildren; sisters, Gemma (Theberge), Blandine (Alvey), and brothers, Claude and Dan.
A Mass of Christian Burial will be celebrated at 11 a.m., Monday, January 4, 2020, at St. John the Baptist Church, 26 Monument Street, Winslow. Burial will be in St. Francis Catholic Cemetery, Waterville.
Due to the Covid-19 Pandemic the service will be limited with social distancing mask are required to be worn.
Arrangements are under the direction and care of Gallant Funeral Home, 10 Elm Street, Waterville. An online guestbook may be signed, condolences and memories shared at http://www.gallantfh.com. Her family would like to thank Northern Light Home Care and Hospice and her brother, Dan, who brought her Holy Communion regularly, which meant so much to her.
In lieu of flowers, donations may be made in Helen's name to Corpus Christi Parish, 70 Pleasant Street, Waterville, Maine 04901.
FLORENCE M. HUNT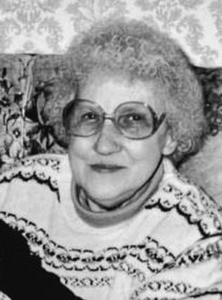 FARIFIELD – Florence Mary Cole Hunt, 86, of Fairfield, passed away peacefully on Tuesday, December 29, 2020 at MaineGeneral Long-Term Care Glenridge, Augusta, following a long courageous battle with cancer and dementia.
Florence was born in Waterville on January 26, 1934, the daughter of James Sr. and Aldena Lebrun of Waterville. Florence grew up in Waterville and she was one of 12 children.
Flo had an open heart, a feisty personality and even bigger colorful language that always kept her caregivers on their toes.
After leaving school, she had many jobs most notably Hathaway Shirt Company, in Waterville, and Mt. Saint Joseph, in Waterville, where she retired in 1994 as a CNA.
She married Raymond Joseph Cole Sr. on November 21, 1953, going on to have four children, Sharon, Sandra, Susan and Raymond Jr. After the passing of her first spouse she found love again with Stanley Hunt Jr. and they wed September 19,1994.
After retiring in 1994, Florence spent her time taking her grandchildren shopping and to fairs, playing bingo, watching her soap operas, game shows, knitting and loved watching Whoopie Goldberg movies. Flo also liked music and her favorite was Shirley Temple! She was a night owl, you could always find her awake until 3 a.m. still watching TV and eating her sweets. She loved to dance and it's how she met her second husband Stanley.
Florence was predeceased by her first husband Raymond Cole who passed away January 10, 1980, her second husband Stanley Hunt who passed away May 11, 2015; parents James Sr. and Aldena Lebrun; sisters Lorraine Owens and Betty Szarek, brothers Charles Lebrun, John Lebrun Sr., David Lebrun and James Lebrun Jr.
She is survived by her daughters Sharon Gervais, of Gardiner, Sandra Bickford and son-in-law Peter O'Clair, of Fairfield, Susan Irving, of Oakland, and son Raymond Cole Jr., of Fairfield; grandchildren, Daniel Simard, of Fairfield, Jamie Shuemaker, of Gardiner, Melissa Noonan Richards, of Benton, Benjamin Irving, of Clinton, Mallory Irving, of North Carolina, Jeremy Turner; 11 great-grandchildren.
There will be no funeral services per Flo's request. Burial services will take place later in 2021.
MARY JANE CLICHE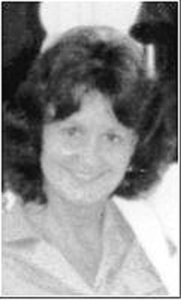 WINSLOW – Mary Jane (Morneau) Cliche, 78, passed away Wednesday, December 30, 2020, at Oconee Memorial Hospital, in Seneca, South Carolina. Mary Jane was born November 23, 1942, in Winslow, the daughter of Phillip and Sadie (Bolduc) Morneau.
Mary Jane was a retired registered nurse with more than 30 years of service. She attended local schools, Mount Merici Academy, in Waterville, and graduated from Winslow High School in 1961.
After high school, she worked for Cottle's stores, in Waterville. She was married for over 58 years to the love of her life, Carl E. Cliche, of Winslow. They subsequently moved to various locations in the US following Carl's career with General Electric and Westinghouse while she pursued and grew her nursing career.
She obtained her registered nursing degree from the University of North Carolina at Wilmington. During her nursing career, Mary Jane worked the ER, the ICU for decades. In the later years, she performed occupational nursing in a nuclear environment at the U.S. Department of Energy's Savannah River Site, in Aiken, South Carlina, until her retirement in 1966.
Mary Jane enjoyed so very much watching the growth of her three children Carl Jr., Kimberly and Timothy, and subsequently the maturing of her four granddaughters, Abbie, Halley, Heather and Hayden. She also particularly enjoyed sewing doll clothes to dress their dolls. That became a hobby in retirement which she used as a means of supporting many charitable activities.
Another of her passions was hosting holiday events for the family over the years.
Throughout the years Mary Jane showed her heart by doing volunteer work at many children centers in the areas that she lived. During retirement, it was always seeking out a family or an organization that had a special need.
Mary Jane was predeceased by her father, Phillip Morneau, mother, Sadie Morneau; sister, Jackie Hallee, brother, Lawrence; and son, Timothy Phillip Cliche (Wilmington, North Carolina).
She is survived by her husband Carl E. Cliche, of Clemson, South Carolina; her son, Carl E. Cliche Jr. and family, of Gainesville, Georgia; and Kimberly Lee and family, of Guyton, Georgia; by several siblings, Bobby Morneau and family, of North Vassalboro, Roger Morneau and family, of Belgrade, Reggie Morneau and family, of South China, Carmen Giroux and family, of North Vassalboro, Paul Morneau and family, of Winslow, and Theresa Thibodeau and family, of Marydell, Delaware; along with many cousins.
Services will be determined at a later time.
Arrangements are by Sandifer Funeral Home, Westminster, South Carolina.
Condolences may be expressed online by visiting http://www.sandiferfuneralhome.com. Any contributions should be made to your local Muscular Dystropy Association.
LARRY B. CHOATE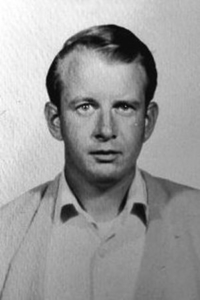 WINDSOR – Larry B. Choate, 76, a lifelong resident of Windsor, passed peacefully at the Androscoggin Hospice House, in Auburn, after battling a long-term illness for several years.
Larry was born in Gardiner on November 5, 1944, the son of the late Mavis T. and Donald T. Choate.
Larry graduated from Erskine Academy, in South China, in 1962 and then went to Gates Business College, in Augusta. He continued his educational pursuit at the West Palm Beach School of Business, in Florida, where he lived for a bit after college, but his heart was always in Maine.
He returned to Maine and for many years proudly served as legislative assistant for the Maine State Legislature.
Larry had several passions in life: family history, painting, refinishing antique furniture and his greatest love, Moody Pond.
In 1997, Larry built his forever home on the shores of Moody Pond, in Windsor. He worked tirelessly on keeping the grounds of his property and the general area in park-like condition. Visitors would marvel at his hand made stonewalls, gardens and sculptures.
Larry will be deeply missed for his creativity, unique sense of humor and ability to entertain a group of friends and family at special events.
Larry leaves behind his sister, Carol A. Chapman and her husband Steve Chapman, of Sidney; brother David Choate, of Windsor, cousin Kathy Paradis, of Yarmouth; and many nieces, nephews and cousins.
A graveside service and banquet in honor of Larry will be held in the spring of 2021.
Arrangements have been entrusted to Plummer Funeral Home, 16 Pleasant St., Augusta, ME. Condolences, stories and photos may be shared at http://www.plummerfh.com.
In lieu of flowers, donations may be made in Larry's name to the Windsor Historical Society, c/o Windsor Fair, 82 Ridge Rd., Windsor, ME 04363.
Responsible journalism is hard work!
It is also expensive!
If you enjoy reading The Town Line and the good news we bring you each week, would you consider a donation to help us continue the work we're doing?
The Town Line is a 501(c)(3) nonprofit private foundation, and all donations are tax deductible under the Internal Revenue Service code.
To help, please visit our online
donation page
or mail a check payable to
The Town Line, PO Box 89, South China, ME 04358
. Your contribution is appreciated!
https://townline.org/wp-content/uploads/2019/07/Town-Line-Website-banner-v3-1030x206.jpg
0
0
Website Editor
https://townline.org/wp-content/uploads/2019/07/Town-Line-Website-banner-v3-1030x206.jpg
Website Editor
2021-01-06 13:18:20
2021-01-06 13:18:20
OBITUARIES for Thursday, January 7, 2020