FRANK H KENT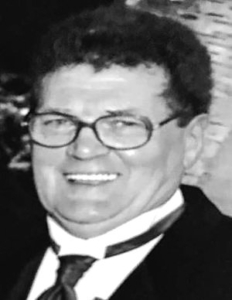 AUGUSTA – Frank H. Kent, 79, founder of B and F Vegetables, passed away on Wednesday, June 24, 2020, following a long illness. He was born on September 4, 1940, in Benton, and graduated from Lawrence High School, in Fairfield.
Frank was a true sports enthusiast and loved watching his grandchildren play sports. He lived life his way and was thought of fondly by many.
Frank was predeceased by his parents Edward Kent Sr. and Pauline Brown Kent; his brother Edward Kent Jr., sister Betty Pomroy, and long-time partner Beverly Knight.
He is survived by his children, Teddi Blakney and husband Mark, Polly Kent, Frank Kent II, and Kathy Pettengill and husband Travis; his sister Evelyn Sandy, brother Eugene Kent, sister-n-law Janice Kent; many grandchildren; great-grandchildren; nieces, and nephews
There will be a graveside service on Saturday, July 25, 2020 at 11 a.m. at Howard Cemetery, in Winslow.
SYLVIO NORMANDEAU
WINSLOW – Sylvio Normandeau, 92, of Winslow, passed away peacefully at Gray Birch Nursing Home on Friday, June 26, 2020. Sylvio was born to Arthur and Josephine Normandeau, in Rumford, on December 18, 1927.
He was the youngest of three children.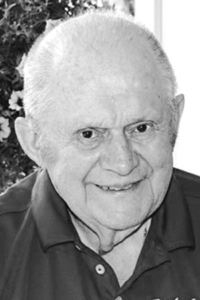 Sylvio worked at the mill in Rumford through high school, continuing even after he graduated in 1945. He then decided to enlist in the Army. While in the Army, he volunteered to work on the Manhattan Project, an American lead effort to develop a functional atomic weapon during World War II, which allowed him to stay in the states and close to home.
After returning from the Army, he met his wife to be of 48 years, Julia Rokos, and was married in 1948. Through his wife, he met Vincent Kirschner, his future employer. Sylvio started as a truck driver with the Joseph Kirschner Company and was promoted to a purchaser throughout his 36 years of employment. In 1985 Sylvio started working for E.A. Buschmann as a salesman. He worked there until he retired in 2000. Sylvio was an active member of the Waterville Elks Lodge #905, and was the Exalted Ruler in 1994-1995. He was a King Lion in the Lions Club, he was also a member of the American Legion and was part of the Knights of Columbus and Toastmasters.
Sylvio was a lifelong devoted parishioner of Corpus Christi Parish where he was a Lector for both the English and French Masses.
In 1991, Sylvio started his fundraising journey for the Maine Children's Cancer Program. It wasn't until 1997 when his wife, Julia, passed away from cancer that he truly made raising money for Maine Children's Cancer Program his life mission. Sylvio set up shop at local businesses grilling hot dogs and all would always hear him say, "Give me a donation; I'll give you a treat, a thank you and a smile." Sylvio raised over a half million dollars in his lifetime.
In 2007, Sylvio was awarded the "6 Who Care Award" from Channel 6 News for his tremendous dedication in raising money for the Maine Children's Cancer Program. This award was created to honor volunteers and agencies making a difference in our communities.
His greatest joy was his family and making people smile. For many years, he played Santa Claus for family, friends and his community.
Sylvio is survived by his five children, 13 grandchildren, 21 great-grandchildren and several nieces and nephews. Surviving him are his sons Roland (Jen), of Oakland, Richard (Mary), of Albion, and daughters Rhonda (Bob) Remick, of Westbrook, Rebecca (Dave) Zarko, of Winslow, and Rochelle (Ron) Loubier, of Winslow; grandchildren, Ryan, Randy, Raelyn, Megan, Renee, Mary, Ricky, Robbie, Robyn, Nicole, Alaina, Danny and Rachel.
Sylvio was predeceased by his parents, Arthur and Josephine Normandeau; his wife Julia; siblings Roland Normandeau and Theresa Lutick; sister-in-law Linda Rokos and brothers-in-laws, Rev. Richard Rokos and Daniel Rokos.
A Mass of Christian burial will be by invitation only, due to current state restrictions.
In lieu of flowers, please send donations to Maine Medical Center of Development Office ,Attn: Maine Children's Cancer Program, 22 Bramhall St., Portland, ME 04102.
CYNTHIA L. PRESCOTT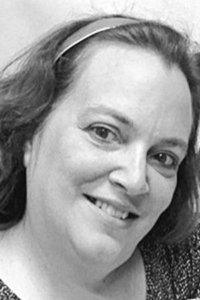 WATERVILLE – Cynthia L. Prescott, 55, died Friday, June 26, 2020, at Maine Medical Center, in Portland, following a brief illness. She was born in Augusta on July 12, 1964, a daughter of Franklin E. and Nancy S. (Porter) Seigars.
Ms. Prescott attended Windsor Elementary School and was a graduate of Cony High School, in Augusta, class of 1982, and continued her education, becoming a speech translator for the deaf.
She was a homemaker for most of her life, marrying Stuart Burns in 1983.
Cynthia loved laughing, loud music, the outdoors and her family. Her favorite things in life were being a Mom and Gramie, and the pride she had in all of her children and grandchildren.
Ms. Prescott was predeceased by her father, Franklin E. Seigars; her paternal grandparents, Dexter and Madeline Seigars and her maternal grandparents, Afton and Doris Porter.
She is survived by her children, Derrick and his wife Virginia, Bethanie and her husband Jon, Kristin and her husband Ben and Meagan and her husband Alex; her grandchildren, Tyler, Mason, Cooper, Easton, Chase, Abigail and Evelyn; her mother, Nancy S. Seigars; her sister, Susan and her husband Dennis, brothers, Daniel and his wife Terry and Dennis and his wife Robin; as well as many nieces, nephews and cousins.
Burial will be at the convenience of the family in Rest Haven Cemetery, Windsor. A Celebration of Life will be held at a later date. Please check http://www.plummerfh.com for further updates.
Condolences, photos and stories may be shared through the funeral home website at: http://www.plummerfh.com.
Donations may be made at the following link: https://www.gofundme.com/f/x3z2rp-funeral-expenses-for-our-mother?utm_source=facebook&utm_medium=social&utm_campaign=p_cp+share-sheet.
JUDITH A. TEAGUE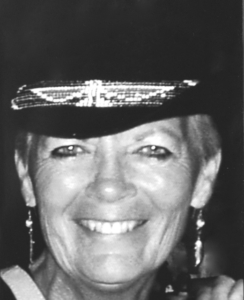 AUGUSTA – Judith Anne Teague, 79, of Augusta, passed away peacefully on Saturday, June 27, 2020. She was born August 25, 1940, in Waterville, the daughter of Rondal Arthur and France (Grondin) Noyes.
She was educated in the Oakland area schools, graduating from Williams High School, in Oakland, in 1959.
She worked at various jobs including dispatcher for the Winthrop Police Department, however, her favorite position was that of hospice caregiver. She enjoyed kayaking, golfing, oil painting, landscaping, camping, and antiquing.
She is survived by her two daughters, Lisa Plossay and husband Tim, of Brownville, and Rachel Audet and husband David, of Winthrop; her five grandchildren, Kyle, Garrett, and Brogan Plossay, and Olivia and Layne Audet; and her sister-in-law, Pam Noyes.
She was predeceased by her son, Christopher Allen Williams; parents, France and "Arthur" Noyes; and brother, Rondal Arthur Noyes II (Spike).
As per Jude's request, there will be no funeral service or celebration of life.
Arrangements under the care and direction of Dan & Scott's Cremation & Funeral Service.
JAMES J. QUIRION
WINSLOW – James Joseph Quirion, 87, of Winslow, passed away peacefully on Monday evening, June 29, 2020. He was born in Waterville on January 8, 1933, the son of Henry and Eda (Landry) Quirion.
He graduated from Water­ville High School where he played football and ran track.
James married his soulmate and best friend, Beverly C. (Gilbert) Quirion on February 16, 1957. Together they raised four children in Winslow.
He was a member of the United States Army and served during the Korean War. James was a retired packer and utility worker for 35 years at C. F. Hathaway Shirt Company, Waterville. He was very active in the union, serving as secretary, treasurer, and chief steward.
James loved fishing, feeding hummingbirds, bird watching and gardening. He enjoyed watching and cheering on his grandchildren at their sporting events. He was a huge Patriots fan and loved watching football, never missing a game.
He loved being in the kitchen, and helped cook many meals, as official stirrer, and worlds best potato peeler.
He was predeceased by his parents; brothers, Henry, Donald, and Edward, and sisters, Geraldine Michaud and Dora Mae Blair.
James is survived by Beverly, his wife of 63 years; daughters, Stephanne Smith and husband John of Albuquerque, ew Mexico, and Jessica Levesque and husband Monte, of Winslow; sons, Wyatt, of Winslow, and Luke Sr., of Cornville; six grandchildren, Eric, Desanne, Angela, Luke Jr., Laura, and Colby; five great-grandchildren, Andrew, Danielle, Kaden, Colin and Alexander; brother, Leo and wife Lorraine, of Waterville, sister, Joanne Gaulin, of Winslow; and many nieces and nephews.
A graveside service with military honors will be held at noon on Friday, August 14, at the Maine Veterans Memorial Cemetery, Civic Center Drive, Augusta.
Due to Covid-19 pandemic the service will be conducted under the CDC and State of Maine guidance of no more than 50 people with social distancing and wearing of face covering.
Arrangements are under the direction and care of Gallant Funeral Home, 10 Elm Street, Waterville.
An online guestbook may be signed, condolences and memories shared at http://www.gallantfh.com
FAYLENE A. HOLT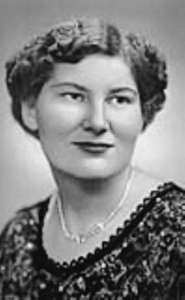 FAIRFIELD – Faylene Ada Holt, 85, passed away on Monday, June 29, 2020. Faylene was born in Waterville on June 30, 1934, to the late Vernal and Lura (Gilley) Hersom.
She belonged to the First Baptist Church, in Fairfield, for many years, where she was also a part of the Women's Missionary Fellowship.
Faylene loved to garden and really enjoyed eating out, especially Sunday brunch with her church family.
Faylene was predeceased by her husband, Melzie Holt; her children, Cheryl and Brian Holt.
She is survived by her grandchildren, Annie Hite and her husband James, Crystal Goguen, and her husband Jason; and her great-grandchildren, Dakota, Jayson, Payton Goguen.
An online guestbook may be signed, and memories shared at http://www.familyfirstfuneralhomes.com.
Arrangements are by Lawry Brothers Funeral and Cremation Care, 107 Main St., Fairfield.
In lieu of flowers, please donate to Humane Society Waterville Area, 100 Webb Rd., Waterville, ME 04901.
MURIEL E. GREENLEAF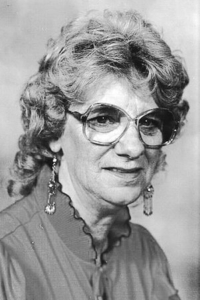 VASSALBORO – Muriel E. Greenleaf, 90, of Vassalboro, passed away on Monday June 29, 2020. She was born in Hallowell on October 30, 1929, the daughter of William and Elva (Smith) Harp.
She had three siblings, George White, Josephine Starrett and Marion Murphy. Muriel would often ride her bike to the Augusta train station to travel to Somerset to live summers with her aunt V. Those were some of her fondest memories from her childhood. She retired from L.L.Bean in 1990.
Muriel enjoyed camping, knitting, trips to the Maine coast and was an avid animal lover. Muriel was married three times, to Charles Garland with whom she had six children, to Kenneth Laughton and to Daniel Greenleaf. Her adult life was dedicated to loving and looking after her children, never faltering in her devotion to their well-being and happiness.
She was predeceased by her parents; and siblings.
Muriel is survived by her children and their spouses, Priscilla Long, of Thomaston, Patty Heins and husband Hans, of Knoxville, Tennessee, Charles Garland and Greg Garland, both of Vassalboro, Timothy Garland and wife Denise, of Farmingdale, Laurie Hugh and husband Sam, of Grapevine, Texas.; eight grandchildren; 13 great-grandchildren; and one great-great-grandchild.
A graveside service was held on Friday July 10, in the Hallowell Cemetery, Water Street, Hallowell.
Arrangements are in the care of Staples Funeral Home and Cremation Care, 53 Brunswick Avenue, Gardiner, Maine.
Condolences, memories, and photos may be shared with the family on the obituary page of the Staples Funeral Home website: http://www.familyfirstfuneralhomes.com.
JAN M. BRAGDON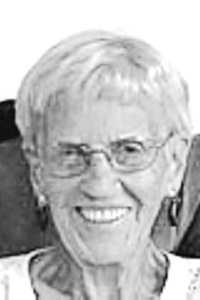 WATERVILLE – Mrs. Jan M. (Libby) Bragdon, 85, passed away peacefully Tuesday, June 30, 2020, at Inland Hospital. She was the wife of the late Thomas L. Bragdon. Jan was born June 2, 1935, in Gilforde. She was the daughter of the late Ovide and Amanda (Cote) Libby.
She was a longtime resident of Waterville and was a graduate of Waterville High School.
Jan worked at the former Butler's Department Store, in Waterville, as a clerk for over 40 years; she always had an eye for fashion and design. She and her husband, Tom, truly enjoyed their time together dancing, socializing with friends and working on their retirement home in Fairfield. Jan was a social soul who also enjoyed quality time with family, dining out with friends, shopping, and doing home gardening, decorating, and listening to music. She was a longtime communicant of Corpus Christi Parish.
Jan is survived by her son Morgan T. Bragdon and partner Andrea Knowles, of Shawmut, her daughter Roxanne Nason and her husband Wayne, of Brownville; her three grandchildren Alison Nason, Dalis Bragdon, and Tyler Bragdon.
A Mass of Christian Burial will be celebrated at Notre Dame Catholic Church, 116 Silver St., Waterville, at a date and time to be announced.
Memories may be shared and an online register book may be signed by visiting http://www.familyfirstfuneralhomes.com.
Arrangements are in the care of the Lawry Brothers Funeral Home and Cremation Care, 107 Main St. Fairfield.
Responsible journalism is hard work!
It is also expensive!
If you enjoy reading The Town Line and the good news we bring you each week, would you consider a donation to help us continue the work we're doing?
The Town Line is a 501(c)(3) nonprofit private foundation, and all donations are tax deductible under the Internal Revenue Service code.
To help, please visit our online
donation page
or mail a check payable to
The Town Line, PO Box 89, South China, ME 04358
. Your contribution is appreciated!
https://townline.org/wp-content/uploads/2019/07/Town-Line-Website-banner-v3-1030x206.jpg
0
0
Website Editor
https://townline.org/wp-content/uploads/2019/07/Town-Line-Website-banner-v3-1030x206.jpg
Website Editor
2020-07-15 15:08:54
2020-07-15 15:08:54
OBITUARIES for Thursday, July 16, 2020