OBITUARIES for Thursday, July 21, 2022
TIMOTHY R. GREEN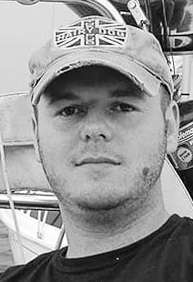 VASSALBORO – Timothy Robert Green, 41, passed away on Monday, June 20, 2022. He was born on January 23, 1981, the son of Robert and Lynn Green.
Timothy graduated from LaSalle Military Academy, Oakdale, New York, class of 1999. He attended Fordham University from 1999 to 2000 where he was a member of Pershing Rifles and was honored to meet General Jack Keane.
In 2000, he enlisted into the United States Army, and served as member of the 101st Airborne Division, 1st of the 502, Delta Company, Infantry.
He deployed to Iraq in 2004 through 2005. In 2008, Timothy was discharged from the Army, and received the following commendations: Army Good Conduct Medal, Global War on Terrorism Expeditionary Medal, Global War on Terrorism Service Medal, National Defense Service Medal, Army Service Ribbon, Overseas Service Bar, Combat Infantryman Badge, and Parachutist Badge.
In 2011, Timothy graduated from Wesleyan University College of Social Studies, with a multi-disciplinary degree in History, Government, Political and Social Theory, and Economics.
He was employed by the Veterans Administration, in San Francisco, California, and later at the Maine Department of Motor Vehicles as a project manager.
Timothy was loved by many for his engaging smile, outgoing personality, and dedication to fellow veterans. He gave guidance and unwavering support to his fellow veterans in their time of crisis and helped others obtain benefits. Timothy will be missed by all who loved him, and there are many.
He is survived by his wife Megan Green; parents Robert and Lynn Green, of Plymouth Massachusetts; his sisters Jennifer and spouse David Lachina, of Putnam, Connecticut, and Amy and spouse Justin Holwell, of Princeton, Massachusetts; niece Kate Holwell, and nephews Aidan Pesce, Riley Holwell and Finn Holwell.
Timothy's funeral Mass will be celebrated on Friday, July 22, in St. Bonaventure Catholic Church, 803 State Rd., Plymouth, Massachusetts, at 10 a.m.
Interment with military honors will follow in Manomet Cemetery, Plymouth, Mass.
Arrangements are in the care of the Knowlton and Hewins Funeral Home, 1 Church St. Augusta, where condolences, memories, and photos may be shared with the family on the obituary page of the website at http://www.khrfuneralhomes.com.
CLAIRE DUTIL
WATERVILLE – Claire Helen Mailloux Dutil, 87, passed away on Thursday, July 7, 2022. She was born on Sunday, May 12, 1935, in Waterville, to Henry and Anne Marie (Pelletier) Maillioux.
Claire graduated from Waterville Senior High School in 1953. She was a beautiful lady with a wonderful laugh and a beautiful smile. Her fortitude, strength, and perseverance were immense. She was kind, generous, non-demanding and had immeasurable strength throughout her whole life right up until the end.
On May 12, 1956, Claire married Joseph "Bob" Dutil, of Winslow. Their first child Cindy was born with cerebral palsy, and this began Claire's unique journey of love, strength, and fortitude. She cared for Cindy in her home for 47 years. Their son Brian was born six years later. The family spent summers on Pattee Pond, in Winslow. Claire was involved in Girl Scouts, Cub Scouts, and football boosters and she canned vegetables from their garden each year.
In 1986, Claire's dream of becoming a "Mémère," began. When Claire's three grandchildren were young, she often cared and cooked for them while their parents worked. She loved to sew and knit. Her favorite things to bake were molasses cookies and whoopie pies which her family loved. She put her heart into every dish she made, and you could guarantee to never leave her table hungry. Her grandkids remember great hugs and kisses. Her husband Bob died in 2019, just 11 days after their 64th anniversary.
Claire is survived by her daughter Cindy Dutil, of Oakland; son Brian and wife Linda (Clark) Dutil, of Waterville; grandsons Nicholas and wife Katie (London) Dutil, of Sidney, Jeffrey and wife Savanna (Dickey) Dutil, of Winslow; granddaughter Kathryn (Dutil) and husband Thomas Hersom, of Winslow; and her four great-grandchildren. Tessa Dutil, Jocelyn "Jocie" Hersom, Isabelle "Belle" Hersom, and Arlo Dutil; her sister Theresa and husband David Roy, of Oakland; her brothers-in-law John and wife Lorraine Dutil, of Winslow, Hartley "Buzz' Fernald, of Winslow; and sister-in-law Therese Dutil of Fairfield.
Claire was predeceased by her parents; her husband Joseph "Bob", her sister Collette and husband Joseph "Larry" Theriault, sister-in-law Patricia (Dutil) Fernald, brother-in-law's Danny "Chi Chi" Dutil, and Louis "Pete" and wife Evelyn.
Per Claire's request, there will be no calling hours or funeral. A private graveside committal with immediate family will take place later this summer.
Arrangements are under the direction and care of Gallant Funeral Home 10 Elm Street, Waterville. For Claire's full obituary, please visit http://www.gallantfh.com.
In Claire's memory, donations may be made to HOPE, payable to Erskine Academy, c/o HOPE, 309 Windsor Road, South China, ME 04358.
RAYMOND F. DYER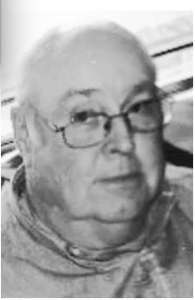 VASSALBORO – Raymond F. Dyer, 78, of Vassalboro, passed away Friday, July 8, 2022. He was born March 29, 1944, in Waterville the son of Ralph B. and Adah L. (Riley) Dyer.
He worked for Maingas for 35-1/2 years delivering propane all over the state of Maine. He enjoyed being with people and loved cooking suppers at the Second Baptist Church, in Waterville. Then he moved on to Shawmut Chapel where he become a member where he was called home.
He is survived by his wife Lois Dyer; his children Michael and fiancée Lana, of Louisiana, and his daughter Amy Meschke and husband Michael, of Ohio; his stepson Cory Young and wife Lisa, of Pittston; grandchildren Joshua, Emily, Sara, Curtis, Benjamin, Tavia, Victorianna; and many great-grandchildren.
He was predeceased by his parents Ralph and Adah Dyer; sister Martha Winzler and brother Thomas Dyer.
There will be no funeral services. A graveside service will be held at a later date at the convenience of the family.
Arrangements under the direction and care of Dan & Scott's Cremation & Funeral Service, 445 Waterville Road, Skowhegan ME 04976.
In lieu of flowers, friends wishing may make donations in Raymond's memory to Humane Society Waterville Area, 100 Webb Rd., Waterville, ME 04901.
Humane Society
RONALD J. GILBERT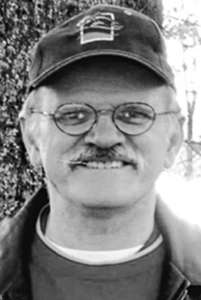 VASSALBORO – Ronald Joseph Gilbert, 72, passed away on Sundzy, July 10, 2022. Ronald was born in Waterville on September 8, 1949, the son of Napoleon P. Gilbert and Cecilia (Gallant) Gilbert.
He graduated from Waterville High School class of 1967. Ron graduated from Husson College, in Bangor, in 1971, with a bachelor's degree in accounting. He graduated from Thomas College, in Waterville, in 1981, with a master's degree in accounting and finance. In his professional career, he was a Certified Public Accountant.
He worked as administrative director of WMCA 1986-1990. He also owned and operated Gilbert's Sports Cards, in Waterville, and Wilton. Ron was also business manager in the CDS system from 1997-2007. He finished his professional career as business manager at MSAD #12, retiring in 2008.
Ron's hobbies included reading, crossword puzzles, karaoke, and collecting sports memorabilia.
Ron was predeceased by his parents Napoleon P. and Cecilia Gilbert, and stepmother Ida Gilbert, as well as sisters Margaret Brockway and Ruth Gross.
He is survived by his wife Debbie Warren; brother J. Peter Gilbert, of Waterville; nephews Keith Brockway, of Albion, Daniel Brockway, of China, Matthew Gilbert, of South Portland, and Andrew Gilbert, of Searsport; nieces Kristie Davis, of Marshal, Minnesota, Mary Lambert, of Waldoboro, and Tina Shaw, of Buxton; many great-nieces and -nephews.
A Mass of Christian Burial was held at 10 a.m., on Tuesday, July 19, at Notre Dame Catholic Church, 116 Silver Street, Waterville. Burial was in the St. Francis Catholic Cemetery, 78 Grove Street, Waterville, following the Mass.
Arrangements are under the direction and care of Gallant Funeral Home. An online guestbook may be signed, condolences and memories shared at http://www.gallantfh.com
In lieu of flowers, donations can be made to Kennebec Valley Humane Society, in Augusta, ME, the Comfort Care Unit of Maine General Rehab and LTC at Glenridge at, 40 Glenridge Drive, Augusta, ME 04330-6606, or The Maine Cancer Foundation, in Falmouth, Maine, or the American Cancer Society of Maine, PO Box 350, Westbrook, ME 04098.
MARK T. HOSEA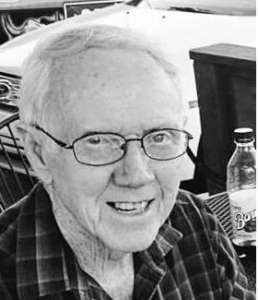 OCALA, Flaorida – Mark Tingley Hosea, 91, of Ocala, Florida, passed away on Sunday, July 10, 2022, at Cates House Hospice of Marion County. He was born in Robbinston, on March 28, 1931, the son of Frank and Anna (Ayer) Hosea.
The family moved to Waterville when he was 12 years old and attended Calvary Temple Church. From a young age, Mark was a talented vocalist with a passion for music. He used this gift at music festivals across Eastern Maine as a soloist, as part of a young men's quartet, and later as a worship and song leader in church.
Mark met the love of his life, Madolyn Enid (Closson) Hosea, at Advent Christian Church, in Waterville. The two married on August 6, 1955, and became the proud parents of four children, Rhonda, Marcia, Mary and Joel. Together, Mark and Madolyn built a life rooted in Christ's love and God's Holy Word, restoring an old mansion in North Vassalboro, called the White Haven, that they turned into a boarding house for seniors. The home was filled with love, music, laughter — and precisely the kind of mischief one would expect with four children.
Mark is survived by his wife, Madolyn, of Ocala, with whom he would have celebrated 67 years of marriage this year; his children, Rhonda Drusendahl, Marcia Stevens, Mary Box and Joel Hosea, of Ocala; his sister Sandra (Hosea) Charity, of Ocala; six grandchildren, Robby Cray, of Myrtle Beach, South Carolina, Rachael Phelps, of Wilmington, North Carolina, Jarrod Stevens and Shane Stevens, both of Dover-Foxcroft, Jenna Box Sarkissian, of Tallahassee, Florida, and Mason Box, of Ocala; 14 great-grandchildren and many nephews and nieces.
A service for Mark was held Wednesday, July 20, at the Roberts Funeral Homes Cemetery, Good Shepherd Memorial Gardens, at 5050 SW 20th St., in Ocala, Florida.
WILLIAM J. MOORES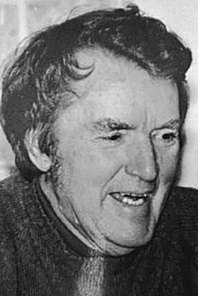 WINSLOW – William John Moores, 93, of Winslow, passed away peacefully on Monday, July 11, 2022.
Bill was a proud military veteran and served in the United States Army during the Korean War. He enjoyed motorcycle riding, hunting with his son, and spending time with his wife, Sylvia Jackson.
For many years, Bill shared his knowledge of cars as an instructor in the auto mechanics program at Waterville Regional Technical Vocational Center. He had an intense love of animals, especially for the many dogs and cats that were part of his family over the years.
Bill will be missed by his loved ones and especially by his son, Stephen, and granddaughters, Libbey Moores-Gallant and Angela Wyrick.
Per Bill's request, no funeral or memorial service will be held.
In lieu of flowers, you may make a donation to your local animal shelter.
GERALDINE KING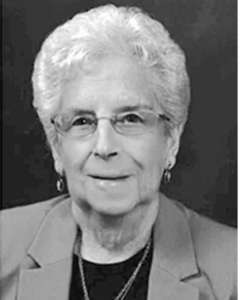 FAIRFIELD – Geraldine "Gerri" (Toulouse) King, 97, died Tuesday, July 12, 2022, following a short stay at Lakewood Nursing Home, in Waterville. She had previously resided at Sunset Home, in Waterville, and for most of her life in Fairfield.
Gerri was born on February 6, 1925, in Oakland, the daughter of George and Leah Boudreau Toulouse. She was born during a cold snowstorm on a couch in a living room near a wood stove. She loved East Pond where she and her two sisters grew up.
She was educated in Oakland schools, a graduate of Milton LaForrest Williams High School, in Oakland, and Thomas College, in Waterville, in 1944, then located on Main Street, in Waterville. She had founder, Mr. Thomas, as her teacher. She married long time Fairfield resident Allie W. King, Jr., in 1952, at Sacred Heart Church, in Waterville.
Her first job was at the American Woolen Mill, (Kennebec Mills), in Fairfield. She worked there until the mill was sold and purchased by Mr. R.J. Fromkin, from New York. The mill was eventually moved to the old cotton mill, in Waterville, until it closed. After 24 years as office manager, she temporarily retired and stayed home to take care of Allie III until he entered seventh grade at junior high, in Fairfield. Gerri then worked at the school as administrative assistant to the principal, Richard Dostie, until she retired from SAD #49 in 1986.
Upon retirement, Gerri and her husband Allie Jr., spent five winters in Florida in the New Port Richey area with friends and family. Eventually the Florida trips ended, and her husband of 50 years passed away. Gerri then focused on extensive charitable work to occupy her time. She loved to volunteer at the Fairfield Interfaith Food Pantry. She loved fundraising for the new pantry. She loved to knit and made 50 pairs of mittens, 50 hats and 26 shawls every year for 18 years for needy children of the pantry and Catholic Charities.
She volunteered at the Lawrence Library for several years as well as at the MaineGeneral Medical Center Lab, in Waterville, for four years. She was on the board of Sunset Home, in Waterville, for three years. She also assisted Catholic Charities, Immaculate Heart of Mary, Corpus Christi Parish, and the Fairfield Chapter of the Knights of Columbus. She coordinated the publishing of three cookbooks, raising funds for Immaculate Heart of Mary, Knights of Columbus, and Sunset Home. Gerri loved people and helping those that needed help. She lived her life based upon the quote by Arthur Ashe: "From what we get we can make a living, what we give we can make a life."
She was predeceased by two sisters, Lucille Longely, of Fairfield, and Retha Duquette, of Waterville.
She is survived by a son, Allie W. King, III, of Westport, Connecticut; a sister-in-law, Linda Allard, of Freeport; several nieces, nephews, and cousins.
A Mass of Christian Burial was celebrated on Wednesday, July 20, at 10 a.m., at Notre Dame Catholic Church, 116 Silver St., Waterville. Committal services with the family will be at St. Francis Catholic Cemetery, in Waterville.
Arrangements are in the care of Lawry Brothers Funeral Home, 107 Main St., Fairfield where memories may be shared, and an online register book signed by visiting http://www.lawrybrothers.com.
In lieu of flowers, donations may be made in memory of Gerri King, to the Fairfield Interfaith Food Pantry, c/o Nancy Marcoux, 35 Savage St.,, Fairfield, ME 04937 or Sunset Home, 114 College Ave., Waterville, ME 04901.
MARY LOU NOYES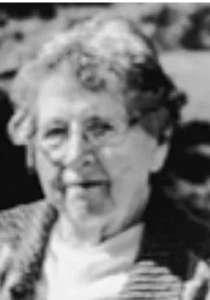 ALBION – Mary Lou Nelson Noyes, 87, passed away at her home, in Albion, on Tuesday, July 12, 2022. She was born in Palermo to Manley and Barbara Worthing Nelson on November 3, 1934.
Mary Lou graduated from Erskine Academy, in South China, in 1954 and married Keith Noyes in October of the same year. This is when she moved to the farm house in Albion and started her life as lifelong homemaker and co-owner of The Noyes Farm. She was an excellent cook, very generous and enjoyed feeding family and friends for many years.
Mary Lou served as a PTA volunteer in the Albion Elementary school, was a former member of the Albion Fire Department Auxiliary, enjoyed participating in many ladies bowling leagues and was a lifelong member of TOPS. She had also been active as a member of the Palermo Grange, Palermo Historical Society and Albion Senior Citizens.
She enjoyed traveling and visited family all over the country and Canada.
Those who knew Mary Lou knew of her lifelong love of the Boston Red Sox. For over 17 years, she, her sister Linda, and several friends would travel to Boston each year and attend a 3 – 4 game series. Dwight Evans was her all time favorite player. Mary Lou also enjoyed watching the Boston Celtics. Of course, her love of sports was not just professional. Mary Lou was a huge supporter of her children and grandchildren attending many, many of their sporting events (gymnastics, baseball, football, basketball, softball, track and soccer).
Mary Lou was predeceased by her husband Keith, her parents, sister Linda Ayer, brother Douglas Nelson, and nephew Nelson Ayer.
She is survived by daughter Karen Noyes Moody; son Chuck and wife Deborah; daughter Julie and partner James McCarthy; sons Cameron and partner Kathleen Golden, and Andrew and wife Denise Fisher; grandchildren Bethany, Stephanie, Holly, Keith, Evan, Meredith, Greta, Travis, Kadie, Bean, Darcie and Cassandra; great-grandchildren Trinity, Harmony, Kaysin, Wesley, Addison, Elliotte, Riley, Tayler, Booker, Eli and Gabe.
A graveside service is planned for Friday, July 29, at 1 p.m., at the Lincoln Cemetery at the end of the Noyes Road, in Albion. A reception will follow at the China Masonic Hall Central Lodge #45, in China Village, from 1:30 – 3 p.m.
In lieu of flowers, any donations can be made to Palermo Historical Society, PO Box 13, Palermo, ME 04354.
JEFFREY B. SUGDEN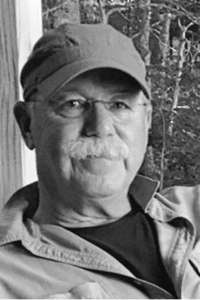 CHINA – Jeffrey B. Sugden, 72, died on Wednesday, July 13, 2022, from pancreatic cancer. Jeff was born July 17, 1949, in Boston, Massachusetts, to John Frederick and Ruth (Bryant) Sugden, the second of four boys.
He was raised in Weston, Massachusetts, and graduated from Weston High School, where he was a standout in football and played hockey. After a post-grad year at Worcester Academy, he started working for his grandfather's electrical company in Boston and went through the IBEW apprenticeship program at night. He lived in Cambridge, Massachusetts. enjoying the music and excitement of the late '60s. He also enlisted in the Naval Reserves at that time. There he met his first wife, Margaret Hayes, and they married and had three daughters. In 1972, wanting to be back-to-the-landers, they moved to Mercer, renovated an old house, and raised vegetables, rabbits, and their daughters in the country.
At that time, Jeff did electrical work throughout Maine. In 1979, Jeff and Margi divorced, and he moved to Skowhegan for a year, and then back to Boston where he worked on building the Bank of Boston and other downtown buildings.
During those years, Jeff would come back to Maine to care for his daughters, and in 1982, he moved to Waterville so he could be a hands-on Dad, and the girls lived with him every other week. It was then he met his cherished wife, Valerie, in their apartments' parking lot after an April blizzard. They enjoyed 40 years together. They were an exceptional team, moving to China, where they had two sons, and raised their five children in a camp counselor's dormitory that they renovated into a house on eight acres. They also bought and re-built a camp on China Lake that the whole family enjoyed. During that time, Jeff worked at Colby College, in Waterville, as an electrician and later electrical supervisor but decided at the age of 50 to launch his own electrical business, which was very successful. He greatly enjoyed bringing his son, Jon, and grandson along in the business.
Jeff worked hard at everything and enjoyed his success with buying a lot of boats, camping equipment, and campers. He had many exciting snowmobiling and ice fishing trips with his fishing friends. Jeff and Val loved fishing at Rangely, traveling to Florida, and camping at Baxter State Park. They also had a wonderful trip on the Queen Mary 2 to England, where he ate and drank his way around the country. Jeff loved his life and his family and was so very proud of all his children and grandchildren, their character and accomplishments.
His children will forever be grateful for his unwavering support and love.
Jeff was a natural leader who loved helping others. Gifted with a great sense of humor, Jeff could deliver a punchline with panache. He was loyal, kind, stubborn, and a phenomenal problem solver. He will be missed beyond measure by his family.
Jeff is survived by his wife of 39 years, Valerie; his daughters Eliza (Jim) Baldwin, of Hampden, Sarah (Matthew) Sugden, of Green Bay, Wisconsin, Rebecca Sugden, of Vassalboro, David (Kait) Sugden, of Industry, and Jon (Marie) Sugden, of China; his grandchildren Owen and Ruby Mathias, Jack and Madeline Hankey, James and Oliver Sugden, and Penelope and Otto Sugden; brothers James Sugden, of Chicago, Illinois, John Sugden, of Wellesley, Massachusetts. and Peter Sugden ,of Marstons Mills, Massachusetts; and great-aunt Jane Sugden, of W. Harwich, Massachusetts.
Jeff asked that there would not be any church services but an outdoor celebration of life at a later date. Those who wish may leave written condolences at http://www.CrosbyNeal.com
In lieu of flowers, please donate to the charity of your choice.
RICHARD LABRIE
WATERVILLE – Richard was born in Waterville to Vicky and Russell Dorr and later adopted by his grandparents Angelina and Rennie LaBrie. He was an iron worker throughout Maine and New England.
He was predeceased by his grandparents. He is survived by his mother and children, Anthony, Parker, Autumn, and Damian.
Arrangements are under the direction and care of Gallant Funeral Home at 10 Elm Street in Waterville.
An online guestbook can be signed, and condolences and memories shared at http://www.gallantfh.com.
ROBERT G. VEILLEUX

OAKLAND – Robert G. Veilleux, 81, passed away on Tuesday, July 12, 2022.
A Mass of Christian Burial will be held at 11 a.m., on Saturday, July 30, at Notre Dame Catholic Church, 116 Silver St., Waterville, followed by a reception at the Waterville Elks Lodge #905. To see the full obituary please visit http://www.gallantfh.com.
FRANKLIN C. FOLEY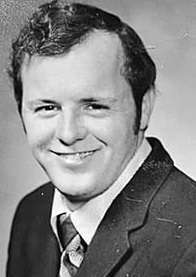 NEWPORT NEWS, Va. – Franklin C. Foley, 67, of Newport News, Virginia, formerly of Fairfield, peacefully passed away at home, on Thursday, June 9, 2022. Frank was born March 23, 1955, in Fairfield, to Francis R. and Clarabell M. Foley.
Frank graduated from Lawrence High School, in Fairfield, later attending culinary school to become a chef, later retiring from Thayer Hospital, in Waterville, at age 35. Frank had a true passion for cooking, and sharing his recipes.
Frank adored the ocean, and especially walking along the breakwater in Rockland. Sunday nights were reserved for movie night with his family. Frank was quite the prankster and enjoyed sharing a good joke. Frank enjoyed traveling, having spent time in Africa, and the Philippines, where he met the love of his life, Jacky, and had the honor of adopting her son, Kenneth.
Frank was predeceased by his mother Clarabelle and father Francis; his brother Allen Foley; and infant grandson Nathan Blaschke.
Surviving Frank are his wife Jacky Foley; sisters Frances Dodge Foley and husband Charles, Patricia Loubier, and Shirley Foley; six children, daughter Ginny Foley-Paradis and wife Elicia, son Franklin John Foley, daughter Elizabeth Nickerson and husband Jason, daughter Brianne Blaschke and husband Mark, and sons William Foley, and Kenneth Foley; seven grandchildren, Dana Palmer Jr, Matilda Foley, Cara Blaschke, Jaxon Allison, Sebastian Foley-Paradis, Benjamin Blaschke, and his newest grandaughter Frankie Foley-Paradis.
A graveside service is to be held on August 6, 2022, at Maplewood Cemetery, in Fairfield, with a time to be determined.
JACK HOPPER SR.

WINSLOW – Jack Hopper Sr., 81, passed away Monday, June 27, 2022, at his home, in Winslow, following a two-year battle with lung cancer.
Arrangements by Aable Cremation Services. At his request, there will be no funeral services.
MICHAEL P. HUTCHIINS SR.
SERVICE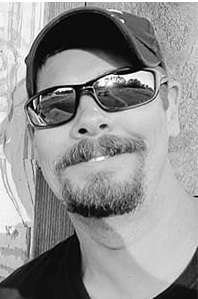 SOMERVILLE – Michael P. Hutchins, Sr., 47, of Somerville, passed away unexpectedly from his injuries sustained in a motorcycle accident. A memorial service was held on Saturday, July 23, at Hall's of Waldoboro, who cared for the arrangements.
Responsible journalism is hard work!
It is also expensive!
If you enjoy reading The Town Line and the good news we bring you each week, would you consider a donation to help us continue the work we're doing?
The Town Line is a 501(c)(3) nonprofit private foundation, and all donations are tax deductible under the Internal Revenue Service code.
To help, please visit our online
donation page
or mail a check payable to
The Town Line, PO Box 89, South China, ME 04358
. Your contribution is appreciated!
https://townline.org/wp-content/uploads/2016/06/TownLineBanner.jpg
0
0
Website Editor
https://townline.org/wp-content/uploads/2016/06/TownLineBanner.jpg
Website Editor
2022-07-20 14:10:20
2022-07-20 14:25:00
OBITUARIES for Thursday, July 21, 2022