BRENDA E. McKAY
OAKLAND – Brenda E. McKay, 70, passed away in her beloved home on Snow Pond in Oakland, the morning of November 3, 2018, following a 10-month-long fight with pancreatic cancer, in Augusta, and then Boston. She was born in Farmington on March 28, 1948, the daughter of Edward and Katherine Pillsbury.
Brenda graduated from Farmington High School, Farmington, in 1966 and Eastern Nazarene College, Quincy, Massachusetts, in 1970 with a degree in teaching. After graduation Brenda received her first teaching assignment and it was not for the faint of heart. A one room schoolhouse teaching first through sixth grade in the very rural town of West Forks. Across the street from the school was a family's home which the local postmaster lived and worked out of the front. The postmaster and Brenda became quick friends; she was Joan McKay. When Joan's son came home from the Navy after graduating from flight school as a Naval pilot in September 1970, Joan told Bill he must meet the local "school Marm" teaching in the same room Bill had attended years before. Joan told Bill that Brenda was from the Farmington area and since Bill had graduated from the University of Maine at Farmington before enlisting in the Navy, he figured he must have made her acquaintance at some point. Bill walked right into the classroom, disrupting Brenda's lesson. She said, "Can I help you?" He looked at her and said, "Huh, I guess I don't know you…" and walked out. The rest is history as they soon started dating and were married on October 21, 1972, and had 42 wonderful years of marriage until Bill's passing in September 2014.
Brenda's family and friends meant everything to her and she was always there for them with an ear to listen, shoulder to lean on, the warmest smile, cheek pinch, hug, infectious laugh and, oh, did she love to hoot at a sports game and tell a joke, and even if she messed up the punchline or the joke wasn't that funny you just had to laugh because she was just that cute. She was simply the best, most loving, God fearing wife, mother and friend anyone could have ever asked for.
She is survived by her son, Cameron McKay and wife Jessica, and their children, Rylee, Grace and William; her daughter, Katherine McKay and her two children, Brooke and Ross, all of Oakland; her brother, Roger Pillsbury and sisters, Diane Mosher, Debbie Grant and a predeceased brother, Ferran.
Her extended family consisted of dear friends, from her sisters-in-law, local friends of Maine, and her college friends, forever to be named the "Ogunquit Girls," although they had spread their wings from Ogunquit in more recent years, and you all know who you are, what your friendships meant and how forever grateful Brenda was for all of you.
A graveside burial where Brenda's ashes will be placed by her husband's will be held in Bingham, on Route 201, right on the river at 10 a.m., on Sunday, August 11. There will be a celebration of life following at T and B's Banquet Center, in Skowhegan, on Route 201 from noon – 2 p.m., where refreshments will be served.
JUDITH A. TURMELLE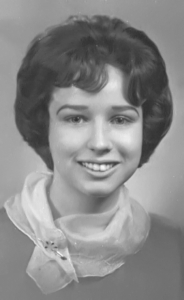 FAIRFIELD – Judith A. Turmelle, 73, passed away Friday, July 12, 2019, at her home, in Fairfield. She was born November 10, 1945, in Waterville, the daughter of Alphonse and Adele (Dube) Turmelle.
She attended Immaculate Heart of Mary School and graduated from Lawrence High School, both in Fairfield, in 1963. She was employed at Huhtamaki (formerly Keyes Fibre), in Waterville, from 1967 to 2011 when she retired after 44 years, to spend time with her family. She was also a bookkeeper, then worked for the Hathaway Shirt Company, in Waterville. Judith was a member of the USW Paper Workers Union and enjoyed spending time with her two cats, "the little ones," Hunter and Austin, spending time and talking to her granddaughter, Bella and daughter, Jaimie.
Judith is survived by her daughter, Jaimie Turmelle, of Exeter, New Hampshire; granddaughter, Bella Garland, of Exeter, New Hampshire; three sisters, Antoinette Duguay and husband Albert, and Juliette Thomas, all of Fairfield, and Jeanette Michaud and husband Andrew, of Biddeford.
She was predeceased by her brother, Robert Turmelle and wife Dorothy; brother-in-law, David Thomas.
A graveside service will be held Friday, July 26, 2019, at 10:00 a.m., at St. Francis Cemetery, 78 Grove Street, Waterville, followed by a gathering at 29 Savage Street, Fairfield.
In lieu of flowers, friends wishing may make donations in Judith's memory c/o Jaimie Turmelle, 7 Adler Street, Exeter, New Hampshire 03833.
Arrangements under the direction and care of Dan & Scott's Cremation & Funeral Service, 445 Waterville Road, Skowhegan, ME 04976.
LEON N. ADAMS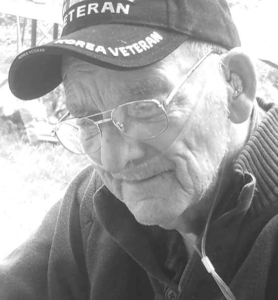 BENTON – Leon N. Adams, 91, passed away Sunday, July 14, 2019, at Northern Light Inland Hospital, in Waterville. He was born April 2, 1928, in Benton, the son of Leon C. and Mildred (Nightingale) Adams.
He was a veteran who proudly served his country in the U. S. Army during the Korean War until his honorable discharge. He was employed for many years as a Mill Wright/Carpenter Union. He was a member of the American Legion, Masons, Scottish Rites, Shriners, and Elks #905, Waterville. Leon participated in the Farmers Market at the Two-Cent Bridge, in Waterville, and volunteered at the Fairfield Food Bank. He enjoyed trapping and hunting.
Leon is survived by his children, Rebecca Adams Kudagama, Martha Adams Hall, Anthony Adams, Beth Adams Sylvester and husband Richard; grandchildren, Chad Doyon, John Doyon, Matthew Sylvester, Micheal Corson, Joshua Sylvester, Ashely Hall, Tiffanie Adams; many great-grandchildren, nieces and nephews.
He was predeceased by his wife of 54 years, Jean (Cram) Adams and son, Otis Adams.
A Celebration of Life will be held August 1, 2019, at 2 p.m., at Brown Memorial Methodist Church, in Clinton. Private graveside service will be held at a later date at the convenience of the family.
In lieu of flowers, friends wishing may make donations in Leon's memory to Maine Trapper's, Central Maine Chapter, CMC, C/O Dan McAllister, 54 Patterson Road, Hampden, ME 04444.
Arrangements under the direction and care of Dan & Scott's Cremation & Funeral Service, 445 Waterville Road, Skowhegan, ME 04976.
DAVID P. STEWART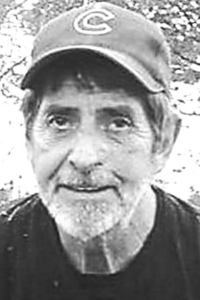 ALBION – David Paul Stewart, 72, passed away Sunday, July 14, 2019, at the Togus Hospice House after having fought a courageous battle with cancer. David was born on August 12, 1946 in Lewiston, the son of Paul Stewart Sr. and Wilma (Clark) Stewart.
David attended schools in East Thorndike and Brooks. David returned to night school later in life and earned his GED. David loved to go the local store and play pool and talk to his friends. David coached both his sons when playing baseball. He also liked to attend the local stock car races.
David served in the Army during the Vietnam War and was stationed in Germany. It was during basic training he met his best friend, Carl McCue, and later married Carl's sister, Mary. David owned a business spraying barns and roadsides for pest control. David became a self-employed poultry farmer in 1981 until 1997, when he became disabled. David belonged to the American Legion, in Unity.
David leaves behind his wife, Mary, whom he was married to for 45 years. David also has two sons and a daughter. Heidi Wilson and husband, Steve Wilson; grandson, Andrew Stewart, and great-grandchildren, Abby and Cody; Michael Stewart and wife, Nicole Stewart, grandchildren, Abbi, Sage, Ashtynn, Ryan and Mikey; Shaun Stewart and wife, Suzette and grandchildren, Ethan, Nathan and Jacob and Erica Stewart and Chip Clapperton, of Fairfield. He also has a brother, Paul Stewart Jr. and wife, Laura, nieces, Samantha and Jessica and nephew, Nick; nephews, Kurt Parker and wife Kerri, and Randy Parker and wife Holly.
David was predeceased by his mother, Wilma and father, Paul; and a sister, Linda Parker and husband Jerry Parker.
A celebration of life will be held on July 27, at 1 p.m. at the Benjamin Berry Legion Hall, in Unity. Burial with military honors will be held at 1 p.m. on August 12, at Maine Veterans Memorial Cemetery on the Mt. Vernon Road, in Augusta.
An online guestbook may be signed, and memories shared at www.familyfirstfuneralhomes.com.
Arrangements are by Lawry Brothers Funeral & Cremation Care, 107 Main St., Fairfield.
In lieu of flowers, donations can be made to the surviving spouse or American Legion, Benjamin Berry Post #50, Unity, Maine 04988.
OTHERS DEPARTED
MARILYN C. GIROUX, 91, of Smithfield, passed away on Friday July 12, 2019. Locally, she is survived by a granddaughter, Stephanie Giroux Bouchard and husband Ryan, of Waterville, and grandson Anthony Giroux and his wife Meghan, of Winslow.
SHIRLEY I. MARDEN, 91, of Waterville, passed away on Wednesday, July 17, 2019. Locally, she is survived by a daughter, Sharon and husband Bob, of Winslow; brother-in-law, Donald Marden and wife Anne, of Oakland, and stepmother, Cathy Marshall, of Waterville.
LOCAL TIES
DEBORAH A. COTTER, 51, of Washington, DC, a former Waterville resident, passed away unexpectedly on Monday, June 17, 2019, at her home. She was a graduate of Oak Grove-Coburn School, in Vassalboro, receiving the headmaster's award. Following graduation from Wells College, in Aurora, New York, she worked her entire career starting with U.S. Senator George J. Mitchell, and then moving on after his retirement to the office of the Senate Historian, the National Archives and then to the nonprofit sector.
Responsible journalism is hard work!
It is also expensive!
If you enjoy reading The Town Line and the good news we bring you each week, would you consider a donation to help us continue the work we're doing?
The Town Line is a 501(c)(3) nonprofit private foundation, and all donations are tax deductible under the Internal Revenue Service code.
To help, please visit our online
donation page
or mail a check payable to
The Town Line, PO Box 89, South China, ME 04358
. Your contribution is appreciated!
https://townline.org/wp-content/uploads/2019/07/Town-Line-Website-banner-v3-1030x206.jpg
0
0
Website Editor
https://townline.org/wp-content/uploads/2019/07/Town-Line-Website-banner-v3-1030x206.jpg
Website Editor
2019-07-24 14:28:45
2019-07-24 14:28:45
Obituaries for Thursday, July 25, 2019