CHARLOTTE M. CARON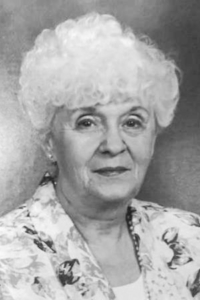 LARGO, Fla. – Charlotte Jeanne "Chickie" McBride Caron, 86, passed peacefully on March 26, 2020, at Oak Manor Senior Living, in Largo Florida. She was born in Boston, Massachusetts, on November 28,1933, the daughter of now deceased Leo and Dorothy McBride.
Charlotte was educated in Waterville schools, graduating with the class of 1951 from Waterville High School. Following graduation, she was employed by New England Telephone Co.
She moved to Florida in 1971 and retired from General Tel. (GTE) in 1989.
Being a strong person of faith she was an active member of Indian Rocks Baptist Church in Largo.
For countless years Charlotte enjoyed returning to Maine vacationing at Webber Pond. Family was important to her. She enjoyed art at young age and instilled the value of creativity to her children and grandchildren.
She was predeceased by ex-husband, Donald R.Caron.
Surviving are four children, Steven Caron and son Samuel, Brian Caron and wife Vonnie and sons Scott and Cody, Randall Caron, and Laurie Caron Coker and husband James Coker and children, Sarah Coker Speeks, and James Coker III: six great-grandchildren; a sister, Margaret Hemphill, of Vassaboro; and a brother, Patrick McBride and wife Sonya, of Norridgewock;
Due to the Covid19 pandemic a graveside service will be at a later date.
MARIE LEMIEUX
SMITHFIELD – Marie Lemieux, 101, formerly of Norwood, Massachusetts, passed away on Sunday, May 3, 2020, at home. She was born on February 2, 1919, in Boston, Massachusetts. She was the daughter of the late Fiorenzo Cardellicchio and Lydia Cangiano Cardellicchio.
She attended school in Dorchester, Massachusetts.
Marie's family always came first. She was a woman who spoke her mind in all matters, and lived on her own terms. She was generous, and truly an extraordinary cook. Traditional Italian food was her specialty. Lucky were those who were invited to dinner.
Over the years, she loved to shop at The Christmas Tree Shop and Reny's were among her favorite stores. She also enjoyed sitting on her deck on sunny days, looking out over North Pond and sipping iced coffee. Most of all, she loved her grandchildren, and was delighted when two beautiful great-grandchildren were born.
She was predeceased by her sisters, Madeline Glantz and Irma Rice; brother Daniel, and her husband Donald Lemieux.
Marie is survived by her loving son, Mark Lemieux; and her grandchildren, Gina Lemieux and her fiancé David Weston, Anthony Lemieux and his fiancée Katie McDermott, Elise Lemieux, Daniel Lemieux, and Christopher Lemieux; great-granddaughter Chloe Weston; great-grandson Tony Lemieux; nieces Ann Parker, Marie Farnsworth, Elise Sola, Ellen Nopper, Nancy Elliott, and Kerri Cardelli; nephews, Stephen Cardelli, William Cardelli, Dan Cardelli, David Rice, and their families. A service will be held at a later date.
SCOTT S. HOLMES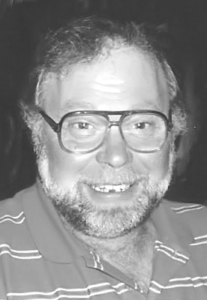 WATERVILLE – Scott Stanley Holmes, 80, passed away Monday, May 18, 2020, at his home after fighting a year-and-a-half battle with cancer. He was born in Waterville on April 29, 1940, to Stanley and Shirley (Stetson) Holmes.
In his youth, Scott worked on the family farm. When he took over the business for his father, he started with 30 cows and built the business to a 250-head dairy farm. He was very entrepreneurial and tried different ways to increase milk production with success. After selling the farm, he bought and sold cars. In his later years, he worked for his son, Nathan, at Layne lnliner, driving up and down the east coast and enjoying the camaraderie with his younger co-workers. Scott was an outgoing, gregarious, generous, intelligent hard-working man. He loved to tell a good story and a good joke. His adult life passion was for snowmobiling. He would take day trips as often as possible or just an hour around the land at the farm. He and his friends once shipped their snowmobiles out to Minnesota and flew out to get them. They took a journey sledding from Minnesota, up through Canada and down to home.
He is survived by his wife of 60 years, Patricia (Vigue) Holmes; his son, Nathan and wife Tammy; daughter, Roxanne and her husband Tom Cahill, and son Dwayne Holmes; grandchildren, Miriah, Orlando, Jordon, Sophie, Krysta, Calvin, Connor and Lindsay; as well as his three great-grandchildren, Cotlen, Elzaeda and Cara; sisters, Gail Demmons and Lee and her husband Harold Francis. He had numerous cousins.
Services and burial will be scheduled at a later date.
WILLIAM F. GRAY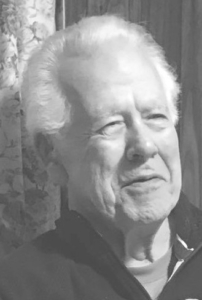 SOUTH CHINA – William "Bill" F. Gray, 90, passed away Wednesday, May 20, 2020, at his home in South China. He was born September 25, 1929, at his family home in Windsor, the son of William W. and Sara (Hunter) Gray.
He graduated from Erskine Academy, in South China, then enlisted in the United States Navy, proudly serving his country for four years on the U.S.S. Lette during the Korean Conflict, until his honorable discharge. When he returned to the states, he married and started his engineering career at Central Maine Power Company where he worked as a microwave services engineer/supervisor and communication systems supervisor until his retirement.
Bill was a mason of the Kora Temple Shrine, in Lewiston, served as an active member in the National Guard, Deputy Sheriff in Kennebec County and the American Legion, in Winslow.
He is survived by his daughter, Debra (Gray) Tuttle, of Skowhegan; grandson, Justin Tuttle; great granddaughter, Keairah; sister-in-law, Laura M. (Fowle) Gray, of Windsor; several nieces, nephews and cousins.
A dear family friend, Norman Elvin, assisted in providing wholistic care for him in the later years of his life.
He was predeceased by his parents, William and Sara Gray; wife of over 60 years, Joyce (Brewer) Gray; brothers, Richard and Philip Gray.
A Celebration of Life will be held at a later date at the convenience of the family. Interment will be at the Chadwick Hill Cemetery where he will join his late parents and wife.
In lieu of flowers, friends wishing may make donations in Bill's memory to Alzeheimer's Association, 225 N. Michigan Ave., Fl. 17, Chicago, IL 60601.
Arrangements under the direction and care of Dan & Scott's Cremation & Funeral Service, 445 Waterville Road, Skowhegan ME 04976.
HERMEL C. NADEAU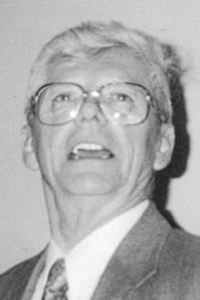 WATERVILLE – Hermel C. Nadeau, 86, passed away peacefully on Thursday, May 21, 2020, following a long life. His last days were spent with his wife, Ingrid.
As a young man, Hermel worked as a grocery clerk for Cottle's Supermarkets, in Waterville, and graduated from Waterville High, Class of 1953. He then served in the Naval reserve. In 1956, he moved with his mother to Stanford, Connectucut. After marrying Ingrid, they set out west in 1959 to follow the American dream to sunny California and start a family and was employed as a grocery manager. After many adventures on the west coast, they returned to Maine in 1976 where he was asked to return as a grocery manager at Cottle's Supermarkets that then became Hannaford. He retired early, in 1992.
As a retiree he enjoyed traveling to visit his family, woodworking, reading novels, and watching action movies.
He was predeceased by his parents Gideon and Albertine Nadeau.
He is survived by his wife Ingrid; and sons Gerard, Gilbert, Michael and Peter; and many grandchildren, nieces, nephews, and cousins.
Regretfully, due to Covid 19 restrictions, a service will be held at a later date.
In lieu of flowers, donations may be made in Hermel's honor to Good Shepherd Food Bank
MYRA A. SINCLAIR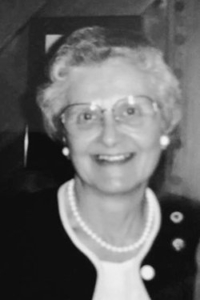 VASSALBORO – Myra Annie Sinclair, 91, passed away peacefully on Sunday, May 24, 2020, at Balsam House, in Readfield. Myra was born in Waterville on July 4, 1928, the youngest of seven children of her parents, George R. and Helen S. Hinckley Mountfort.
She grew up in Waterville, spending summers on Cousins Island, in Casco Bay, with her family. Myra graduated from Waterville High School and attended Colby College, in Waterville. In 1947, she married Glenwood D. Sinclair at Getchell St. Baptist Church, in Waterville, moving to Vassalboro in 1958 with their two children, David and Ellen.
Myra was a natural caregiver throughout her life and in 1962, she pursued her passion for nursing and attended the Maine School of Practical Nursing at Sisters Hospital, in Waterville. Upon graduation, she joined the nursing staff at Thayer Hospital, in Waterville, as a general duty nurse. She also trained and was certified as a surgical technician and worked as a surgical assistant for the reminder of her 26 years at Thayer before retiring to care for her husband. Despite her job in the operating suites, Myra never lost connection with her patients and friends, visiting and supporting them and their families through generations of births, illnesses, medical issues, and end of life support.
After retirement, she volunteered at Mount St. Joseph Nursing Home, continuing to care for many within the local community. At the age of 67, Myra was recruited by the Maine Organ Bank, where she used her experience in surgery to assist in harvesting donated organs around the state and mentoring younger technicians with her caring approach and meticulous skills.
A lifelong member at Getchell St. Church, in Waterville, Myra's strong faith in God colored all aspects of her life of service, bringing love, comfort and acceptance to all she encountered. She always found the best in people, no matter the circumstances. Myra will always live on in the hearts of her family and the scores of friends and acquaintances whose lives she touched throughout her life.
Myra is survived by her son, David and daughter-in-law, Anne Smith Sinclair, of Wayne; and her daughter, Ellen, of Princeton, New Jersey; her grandsons, Michael, his wife, Pam, and great-grandsons, Cameron, Chase, and Hunter, of Reading, Massachusetts; and Matthew, his wife, Amy, and great-granddaughters, Haley and Natalie, of Scarborough; and numerous nieces, nephews, and their families.
With the current restrictions resulting from the spread of Coronavirus-19, no services are scheduled at this time.
Arrangements are in the care of Roberts Funeral Home, 62 Bowdoin St., Winthrop, where condolences to the family may be shared on the obituary page of the website at http://www.familyfirstfuneralhomes.com.
In lieu of flowers, those who wish may send a donation in Myra's memory to P.A.L.S. Animal Shelter, in Winthrop, ME who accepted the care of her cat, Sweetie, and found him a new family. Donations can be made online through their Facebook page or directly to PALS Animal Shelter, 188 Case Rd., Winthrop, ME 04364.
SHERWOOD W. LEE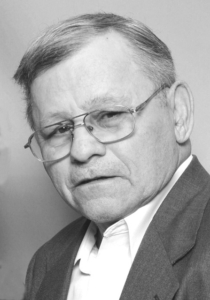 FAIRFIELD – Sherwood Wayne Lee, 73, passed away Tuesday, May 26, 2020, at Eastern Maine Medical Center, in Bangor. He was born April 8, 1947, in Waterville, the son of Frank and Madelyn Lee.
He was a graduate of Waterville High School, class of 1966, and employed for many years at Universal Tire, in Waterville, and enjoyed hunting, fishing, and camping.
Sherwood was predeceased by his parents and sister Donna Benson.
Sherwood is survived by his wife of 53 years, Donna (Theriault) Lee, of Fairfield; son Kenneth Lee and partner Rebecca Smith, of Fairfield; daughter Lauri Hinton and husband Cory, of Greenwich, New York; grandchildren Ashley and Caleb Hinton, of Greenwich, New York; sister Sandra Gordon, of Waterville; brother Barry Lee and wife Jane, of Fairfield; four nieces, Candy Lachance and husband Glen, Sandy Wentworth and husband Kevin, both of Fairfield, Kim Carrol and husband Shaun, of Clinton, Heather Vigue and husband Greg, of Winslow; three nephews, Bryan Gordon, of Clinton, Barry Lee Jr. and wife Ginger, of Benton, Scott Gordon, of Waterville; and many grand nieces and nephews
A graveside service will be held at a later date, to be announced at the convenience of the family.
In lieu of flowers, friends wishing may make donations in Sherwood's memory to the American Diabetes Association, 10 Speen Street, 2nd Floor, Framingham, Massachusetts 01701.
MARY M. FITZGERALD
CHINA – Mary Montague Fitzgerald, 82, died on Wednesday, May 27, 2020, at her home, in China. She was born on October 28, 1937, to the late James Montague and Mildred R. (Laffey) Montague, in Pawtucket, Rhode Island.
She attended the Massachusetts General Hospital School of Nursing, graduating as a registered nurse. She worked in hospitals in Rhode Island, Massachusetts, and Maine, finishing with 20 years at Cary Medical Center, in Caribou,. Mary was also an artist and attended the School of the Museum of Fine Arts, in Boston, studying jewelry-making.
She loved cooking, gardening, traveling, trying new restaurants, and reading.
Mary was predeceased by her husband of 40 years, Brian James Fitzgerald, in 2005.
She is survived by one son, David Montague Fitzgerald; daughter-in-law, Patricia; and grandsons Aidan and Conor, of Fulshear, Texas; and one daughter, Caragh Beth Fitzgerald; son-in-law Mark Davis; granddaughters Sylvia and Claire Davis, both of China; and one sister-in-law, Louise Helen Fitzgerald, of Lake Montezuma, Arizona.
At her wishes, no services will be held.
Arrangements are in the care of Plummer Funeral Home.
LINDA V. KENNISTON
AUGUSTA – Linda (Viola) Kenniston, passed peacefully at the Grey Birch Nursing Home, in Augusta, on Thursday, May 28, 2020. Linda was born in Waterville at Sisters Hospital. Linda was the daughter of Viola and Leonard Plourde.
Linda has one brother Lester Plourde, of Winslow, and a sister who has passed, Sylvia Plourde, of Hanson, Massachusetts. Linda attended Waterville High School and graduated in 1966.
Linda married Terrance Kenniston, also of Waterville, in March 1968. Linda was a loving mother and a housewife in Hallowell most of her life. Linda did work for Key Bank for a number of years while her children were in school, and this allowed her plenty of time to support her children's after school activities.
She is survived by her husband, Terrance Kenniston, of Augusta; her son and daughter-in-law, Steve Kenniston and Donna Venegas Kenniston, of Boston, Massachusetts; and her daughter, Kim Kenniston, of Hallowell.
There will be a private graveside service on June 11, 2020 at the Maine Veterans Memorial Cemetery, in Augusta.
An online guestbook may be signed, and memories shared at http://www.familyfirstfuneralhomes.com.
Arrangements are by Lawry Brothers Funeral and Cremation Care, 107 Main St., Fairfield.
In lieu of flowers,please donate to either the Humane Society or Hospice of Maine.
ELIZABETH J. LANCASTER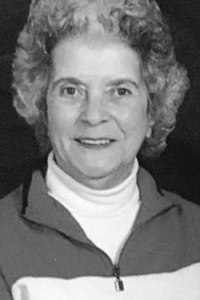 WATERVILLE – Elizabeth Jurdak Lancaster, 89, longtime resident of Pittston, died on May 28, 2020, at Bear Mountain Assisted Living, in Sudbury, Massachusetts, following a long struggle with dementia. She was born on November 12, 1930, the daughter of Edward G. Sr. and Anastasia (Belanger) Jurdak, in Waterville.
She was an honors graduate of Waterville High School in 1949 and returned to college as an adult where she maintained a 4.0 cumulative average. Her proudest achievement, however, was seeing her two children through college.
Betty married Donald W. Lancaster, of Pittston, on June 30, 1956, and remained devotedly by his side until his death in 1976. They shared the same November 12 birthday, and he always said that she was his best birthday present ever.
Betty worked at many manufacturing companies in Waterville along with managing her family's store. After her move to Pittston, she worked for many years at Commonwealth Shoe, in Gardiner.
Betty was a long-time member of Christ Church Episcopal and a former president of the Alter Guild. After her retirement in 1998, she sold her home and moved back to her hometown of Waterville until her illness began in 2008.
Betty was predeceased by her parents; her husband Donald; her brothers Robert Jurdak and Donald Jurdak; her sisters Jeannette Ross, Marie Paradis and June Plisga.
She is survived by her son John R. Lancaster, his wife Kimberly (Ingham) and their children Kathryn Elizabeth and Matthew John, of Natick Massachusetts; her daughter Dawn Lancaster Mahoney, her husband Daniel Mahoney and their son Adam Daniel of Temple, New Hampshire; brothers Edward G. Jurdak, Jr., of Waterville, Richard N. Jurdak and his wife Marian, of Oakland; sister Sandra N. Marcoux, of Waterville; and her sister-in-law Noella Jurdak, of North Attleborough, Massachusetts; along with many nieces, nephews and cousins.
There will be a graveside service later at her family's convenience.
Arrangements are under the direction and care of Gallant Funeral Home, 10 Elm Street, Waterville.
An online guestbook may be signed, condolences and memories shared at http://www.gallantfh.com.
ROBERT B. TUPPER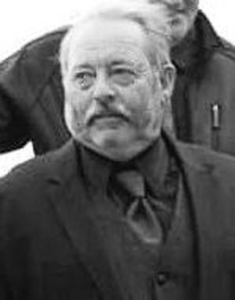 FAIRFIELD – Robert Brian Tupper, 73, passed away on Saturday, May 30, 2020, at Eastern Maine Medical Center, in Bangor, following a brief illness. Brian was born May 3, 1947, in Waterville, the son of the late Robert E. and Muriel (Hartford) Tupper.
He was the longtime companion to Donna (Farrin) Chapman with whom he shared 26 years. He was a beloved best friend, partner, father, grandfather and great-grandfather. He was known as the "Old Man." He was a resident of Fairfield for most of his life, a graduate of Lawrence High School, class of 1965. He went on to further his education graduating in 1969 from University of Maine Orono with a bachelor's degree in animal husbandry, where he was also a member of the Alpha Gamma Rho Fraternity.
He was a United States Army veteran serving in Thailand during the Vietnam War. He was awarded the Vietnam Service Medal, Republic of Vietnam Campaign Medal and Sharpshooter Badge with Rifle Bar and Grenade.
After leaving the service, Brian worked as a manager at Agway Farm Supply. He completed his employment years as a driver for UPS before his retirement. He was a gentleman farmer at his family farm and sold hay, farmed pumpkins and raised cows.
Brian treasured the time he shared with his family and always enjoyed the grandchildren coming to the farm and playing in the maple tree. He also enjoyed gardening and planting and caring for his flower beds. Brian was active with 4-H – one of his favorite activities was showing guernsey cows – he was a former junior member of Victor Grange #49, in Fairfield Center, and was a former member and acolyte at St. Mark's Episcopal Church, in Waterville.
In addition to Donna, Brian is survived by his son Christopher B. Tupper and his wife Holly, of Cornville; his daughters Jill M. Stepniak and her husband Robert; of Florida and Tiffany M. Allen; of Maine; stepsons Christopher A. Chapman and his wife Molly, of Smithfield, and Brady T. Chapman and his wife Jennifer, of Skowhegan; and stepdaughter Stacey Bosworth and her husband Scott, of Cornville; his siblings Catherine M. Tupper and her husband Richard Dobbs, of New Mexico, James H. Tupper and his wife Daphne, of Fairbanks, Alaska, Leanne M. Stevens and her husband Edward ,of Fairfield, Gretchen M. Ross and her husband John, of Fairfield, and Cynthia L. Hymel and her husband Curtis, of Fairfield; 11 grandchildren Jake, Samantha, Drew, Jordan, Kaytlin, Ryan, Zachary, Erica, Chase, Wyatt and Morgan; four great-grandchildren Winston, Sophia, Jace and Ava; and many nieces and nephews; numerous cousins, aunts and uncles.
In addition to his parents, Brian is predeceased by his son Eric B. Tupper.
A graveside service will be in Tozier Cemetery.
An online guestbook may be signed, and memories shared at http://www.familyfirstfuneralhomes.com.
Arrangements are in the care of the Lawry Brothers Funeral and Cremation Care, 107 Main St. Fairfield.
In lieu of flowers, donations may be made to:Neonatal Intensive Care Unit Maine Medical Center Portland, Maine.
MAUREEN T. VINES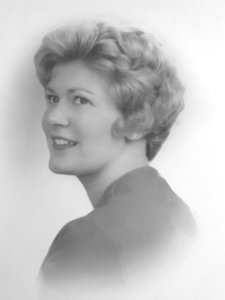 ROME – Maureen Theresa Vines, 80, passed away quietly on Monday, June 1, 2020, at her camp, in Rome. She was born September 5, 1939, to Michael and Lillian Garrity of Scituate, Massachu­setts.
She married Bill Vines in May 1962, at St. Mary's Church, in Scituate Harbor, Massachusetts.
She was an amazing wife and mother to their four children, Lisa Bruce (Steve), Laurie McHugh (George), Dan Vines (Jill), Brian Vines (April), eight grandchildren, four great-grandchildren, and her nieces and nephews.
Maureen enjoyed a rich and beautiful life filled with much happiness. She found peace in her gardens and painting her artwork. It was her signature song bird whistle that could always be heard when she was near. Her younger years on the ocean were spent mossing, fishing, boating and working "down the harbor." She raised her family in Waterville and shared her joy of being "UPTA" camp in Belgrade Lakes during the summer months. She was a beautiful person and an incredible mon: lemonade stands, making the annual skating rink, endless sports games and activities,… and all the while so nurturing. Her hands were rarely still.
The family camp on Great Pond was Maureen's "Special Place. " She loved gatherings there with family and friends, taking great pride in her flowers and watching her children and grandchildren grow up playing on the beach. Maureen, "Nanny Goat" to some, had been blessed with a gift for children. She genuinely delighted in playing with all her grandkids and puttering them around in her golf cart. Always quick with a chore or an activity, she cultivated spirit and many life lessons in all.
Later in life, Maureen loved spending winters with Bill on Marco Island, Florida. She took pleasure in the warm breezes, dining out with dear friends, and the rousing games of poolside Dominoes. For nearly 30 years, she looked forward to family visits from her children and grandchildren and welcomed them into her home, creating special memories.
She was predeceased by her husband Bill in 2003.
A celebration of Maureen's life is planned for a future date.
Expressions of sympathy may be made in her memory to the Belgrade Lakes Association (BLA), 137 Main St., Belgrade Lakes, ME 04918.
Arrangements under the care and direction of Dan & Scott's Cremation & Funeral Service, Skowhegan.
Family and friends wishing may send flowers in Scott's memory to 19 Alden Street, Waterville, Maine 04901
Arrangements under the direction and care of Dan & Scott's Cremation & Funeral Service, 445 Waterville Road, Skowhegan, ME 04976.
GRAVESIDE SERVICE: ROBERT A. POOLER
CANAAN – Robert A. Pooler passed away Saturday, March 14, 2020. A graveside service will be held Saturday, June 13, 2020, at noon, at Walker's Cemetery, Tuttle Road, Canaan.
Responsible journalism is hard work!
It is also expensive!
If you enjoy reading The Town Line and the good news we bring you each week, would you consider a donation to help us continue the work we're doing?
The Town Line is a 501(c)(3) nonprofit private foundation, and all donations are tax deductible under the Internal Revenue Service code.
To help, please visit our online
donation page
or mail a check payable to
The Town Line, PO Box 89, South China, ME 04358
. Your contribution is appreciated!
https://townline.org/wp-content/uploads/2019/07/Town-Line-Website-banner-v3-1030x206.jpg
0
0
Website Editor
https://townline.org/wp-content/uploads/2019/07/Town-Line-Website-banner-v3-1030x206.jpg
Website Editor
2020-06-10 14:07:09
2020-06-10 14:07:09
OBITUARIES for Thursday, June 11, 2020