OBITUARIES for Thursday, June 23, 2022
SYLVIA T. LeROY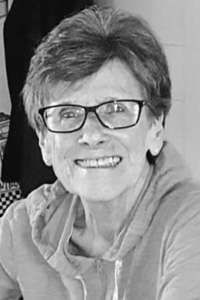 VASSALBORO – Sylvia Taylor Bowman LeRoy, 85, passed away on Monday, May 30, 2022, at home. Sylvia was born September 28, 1936, in Skowhegan, the daughter of Elmer Taylor and Esther Grace (Brown) Taylor Lowell.
She attended Augusta schools and graduated from Cony High School in 1954. She worked for the State of Maine for over 50 years, first in Human Resources and then Motor Vehicle until her retirement at age 62. After a short retirement, she went back to work in DHHS Human Resources until the age of 79.
She was an avid football fan and loved the New England Patriots, especially Tom Brady who she affectionately referred to as "Tommy".
Her family is very grateful to all her friends that shared their friendship and love for her over the years.
She was predeceased by her grandson, Michael Beach.
She is survived by her daughter Cindy Beach and husband Howard, of Vassalboro; grandson Todd Beach and wife Deborah, of Manchester; two great-grandsons, Charlie Stein and Mark Beach, both of Manchester; sister-in-law Donna Bowman, of Fairfield; and many extended family.
A graveside service was held Saturday, June 18, 2022, at the Cross Hill Cemetery, in Vassalboro.
Arrangements are in the care of Knowlton & Hewins Funeral Home and Cremation Care, One Church Street, Augusta where condolences, memories, and photos may be shared with the family on the obituary page of the website at http://www.khrfuneralhomes.com.
Those who wish may send donations in Sylvia's memory to MaineGeneral Hospice, P O Box 828,Waterville, ME 04903.
LAURA E. FROST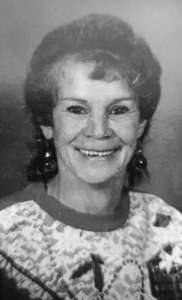 CHELSEA – Laura Elaine Frost, 78, of Chelsea, passed away peacefully on Thursday, June 2, 2022.
She was raised in Gardiner and was well known within the community. Laura was best known for her spunky personality, witty charm, and love for dancing on tables. Her strong work ethic and love for her customers was shown through her dedicated work at Lipman's Chicken Factory, various shoe shops, Green Point Farms, and Reny's department store.
Her love for her family was evident with stories told and various pictures shown. She enjoyed playing cards, making people smile, special trips to Jackman, and attending the local toy auction.
Laura was predeceased by her husband Raymond G. Frost; her parents, Oscar and Carolyn (Norris) Adams; brothers: Oscar Jr, Richard, Clifton, and Terry Adams; sisters: Marjorie McArthur and Barbra Jean. Son-in-law Glen Russell, grandson Kadhar Bailey, and granddaughter Tiffany (Stephanie) Ahearn.
She is survived by her children, Darlene Russell, of Wiscasset, Stephen Bailey, of Gardiner, Marina and her husband Dennis Chase, of Windsor, Melody and her husband Bill Huntington, of Alna, Gordon and his wife Tia Tibbetts, of Windsor, and adopted daughter, Shari Blake, of Edgecomb; grandchildren, Shannon, Donald, Trisha, Vanessa, Billy, Felisha, Hunter, Courtney, Remington, Gunner, and Corey; great-grandchildren: Gabriella, Madeleine, Kayleb, Owen, Brielle, Ellie, Rylee, Jaxson; sisters, Leona Eshelman, of Gardiner, and Patty Adams, of Augusta; and several nieces and nephews.
A Celebration of Life will be held for Laura on Saturday, July 30, 2022, from 3 – 7 p.m., at the Gardiner Lions Club Armory, 25 Lions Street, Gardiner, Maine 04345
Arrangements by Brown's Funeral Home and Cremation Center, 34 High Street, Newport, ME 04953. To sign an online guest book and leave written condolences please visit: http://www.PhilipBrownFuneralHome.com.
In lieu of flowers, donations can be sent to In care of Melody Huntington, 6 Verney Road, Alna, ME 04535.
ANDREA E. BATHGATE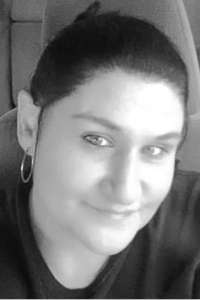 WATERVILLE – Andrea E. Bathgate, 43, passed away unexpectedly on Saturday, June 4, 2022, in Waterville. She was born July 29, 1978, to Stephen and Ann Bathgate, in Waterville. She also resided in Florida and Alabama and attended John S. Shaw High School, in Alabama. Andrea enjoyed coloring, cleaning, and country music.
She is survived by her sons Cameron Bathgate and Brandon Wheeler, both of Maine, as well as her son, Tyler Williams, of Mississippi; four grandchildren, Jonah, Corblyn, Della-Mire, and Grayson; her father, Stephen; and brothers Stephen Jr. and Peter Bathgate; nieces and nephews, Gabriel, Elizabeth, and Juliana Bathgate and Faith Ann Jones; and has many uncles, aunts, and cousins.
She was preceded in death by her sister, Stephany Wheeler; and her mother, Ann.
There will be a graveside service on Sunday, July 24, at 1 p.m., at the North Vassalboro Village Cemetery, near 244 Cemetery St., followed by a Celebration of Life at the St. Bridget Center, at 864 Main St., in Vassalboro.
In lieu of flowers, donations may be made to the Mid-Maine Homeless Shelter.
LORENE W. COOPER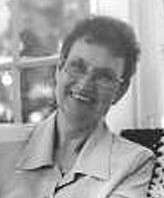 CHELSEA – Lorene Wade Cooper, 90, passed away peacefully at her home, in Chelsea, on Sunday, June 5, 2022. She was born on April 18, 1932, in the midst of the Great Depression, in Tarrant, Alabama.
After graduating high school, she bravely enlisted in the U.S. Air Force where she became Staff Sergeant Wade. She achieved top secret cryptic code clearance and worked in the Pentagon during the Korean War. It was during this time where she met and married Walker D. Cooper in 1954.
Lorene was preceded in death by her parents Zuber and Minnie; siblings; as well as her husband, Walker, who passed away in 2004; and her first-born son, Michael W. Cooper, who passed away in 2016.
Walker and Lorene raised four sons, Michael, Bruce, Kirk and Gregg. Lorene nurtured and cherished their entire family including daughters-in-law; 11 grandchildren; eight great-grandchildren; and numerous loved ones who entered her home and became family to her.
She started the long running Co-Op in Orland. After raising her boys, she went to work at the Environmental Protection Agency where she met her lifelong friend, Marcelle.
Lorene stood up for equality and for a better future for her community. She has inspired countless people and generations to be loving, kind, and gentle, and to go out into the world and experience life beyond your four walls. Lorene was quiet, yet captivating. Soft, yet bold. She took every opportunity to make whoever she was with feel loved and seen, and would want us to live with the warm reminder to laugh when you can and that love always wins.
A private graveside service will be held Friday, July 29, at noon, at the Maine Veterans Cemetery, in Augusta. Memories and condolences may be shared on her tribute wall.
In lieu of flowers, Lorene would like for you to do something kind for someone else in her honor.
DAVID J. KUFELDT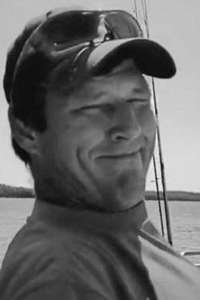 FAIRFIELD -David James Kufeldt, 52, passed away unexpectedly on Sunday, June 5, 2022. David was born November 18, 1969, in Nashua, New Hampshire, to Sandra Messenzeff (Bell),
His younger years were spent in Nashua. He attended Boystown High, in Omaha, Nebraska. David's chosen profession was that of a welder. Over the years he worked for various companies in that capacity. He could weld a bumper for frame of a vehicle. He was in involved at one point welding tugboats in Boothbay. David was working as ride mechanic and welder in Waterville, when he met his wife, Cheryl Kufeldt, in May 2003. They were married August 13, 2005.
David and Cheryl share three children together. David also helped raise four stepchildren.
He loved snowmobiling, four-wheeling, and fishing, He also loved to play Cribbage. He could fix anything and if someone needed help, he would go every time. Bill Manning called him many times to have Dave rescue him from some mechanical problem out on the snowmobile and four-wheeler trails.
David was predeceased by his father, David John Kufeldt, (January 10, 1948 – June 5, 1969).
David is survived by his mother, Sandra (Bell) Messenzeff, of Concord, New Hampshire; his wife, Cheryl Kufeldt; daughter, Kaitlin Kufeldt; sons, David John Kufeldt, and Christian Kufeldt; stepsons, Lucas Schroeder, Tyler Schroeder, and Colby Schroeder; stepdaughter, Angelique Schroeder; and stepgrandchild, Dominic Alleyhis sister, Kelly Gautieri, of Manchester, New Hampshire; and brother Brian Kufeldt, of Concord, New Hampshire; and also nieces and nephews.
A Celebration of Life will be held at TJ's Billiards Center, in Waterville, on Saturday, July 23, from 3 – 6 p.m.
Arrangements are in the care of Lawry Brothers Funeral Home, 107 Main St., Fairfield, where memories may be shared, and an online register book signed by visiting http://www.lawrybrothers.com.
REV. NANCY P. ADAMS
WATERVILLE – The Rev. Nancy Pearl Adams, 69, passed away on Tuesday, June 7, 2022, in The Villages, Florida. She was born December 18, 1952, in Waterville.
An ordained minister of the United Church of Christ, Nancy's ministry was as a hospital chaplain, serving for over 30 years as the Coordinator of Pastoral Services, at St. Luke's Hospital and Health Network, Bethlehem, Pennsylvania.
Nancy grew up with her family in China, graduating from Winslow High School (1971) and Colby College, Waterville, (1975). She then received a Masters of Divinity from Andover Newton Theological Seminary (Newton, Massachusetts) and then did extensive training for hospital chaplaincy at the Lehigh Valley Hospital (Allentown, Pennsylvania), The Hospital Chaplaincy Inc. (New York City) and at Columbia Presbyterian Medical Center (New York City), prior to beginning her work at St. Luke's where she spent her professional career.
She was certified by Association of Professional Chaplains and received numerous awards from professional organizations and her faith group for her exemplary and unfailingly compassionate work.
Nancy will be remembered for her passion – for her wife, Donna, her family and her friends, the many cats she rescued and cared for, the wisdom she shared and teaching of the pastoral care students and chaplaincy volunteers at St. Luke's Hospital, her deep knowledge and deep respect for people of all faiths and no faith, her commitment to learning and to being a catalyst for justice for all people. She was uncommonly generous with her resources and herself.
Nancy was predeceased by her parents, Albert H. Adams and Muriel H. Adams, her wife, The Rev. Donna Cieply, and her brother-in-law Rodney Sabattus.
She is survived by her brother Lawrence A. Adams and his wife Victoria H. Adams, and her brother Scott F. Adams and his wife Priscilla M. Adams; and her sister Robin Sabattus; as well as numerous aunts, cousins, nieces and nephews.
A memorial service for Nancy was held on Wednesday, June 22, at St. John's United Church of Christ, in Allentown, Pennsylvania.
In lieu of flowers, memorial gifts may be sent to The Community Action Committee Of Lehigh Valley, 1337 East 5th Street, Bethlehem, PA 18015.
Arrangements entrusted with Baldwin Brothers Funeral & Cremation Society, Spanish Springs, 352-480-5959. Sentiments may be left online at www.baldwincremation.com.
DAVID F. WYNNE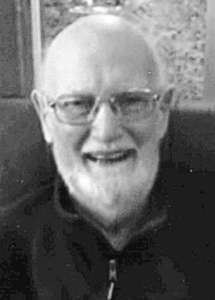 WATERVILLE – David French Wynne, 96, passed away at home Wednesday, June 8, 2022. Dave was born July 10, 1925, in Minnea­polis, Minne­sota, to Ethel (Nichols) and Herbert, M.N. Wynne.
A kind man with a singular sense of humor and a calm demeanor, he was an active member of the Waterville Universalist-Unitarian Church and a mentor to young members in his men's groups—most now in their 70s. He supported countless environmental and social justice organizations.
Dave remained preternaturally active his entire life, riding bikes with his brother while growing up in Minnesota and boating on the Mississippi River with his young family. He summited Katahdin and OJI peaks in Baxter State Park in his '70s with members of his men's group. Ever the optimist, when he got a water rower fitness machine at age 94 – shortly after he stopped riding his bicycle – he purchased an extended warranty; he maintained his Planet Fitness membership until the week before his death.
He served stateside in the Army Air Corps during World War II before graduating from Amherst (1949) and earning an MBA at Harvard (1951). He married Nancy Cameron Miller September 9, 1950, and they raised daughters Carol, Martha, Connie, and Mary, first in Winona, Minnesota, and later in Wayland, Massachusetts.
He worked in finance as a comptroller and treasurer for manufacturing companies before moving to Maine in the 1980s.
In addition to his wife and daughters, those left to cherish his memory are 101-year-old brother John Wynne; grandchildren Taylor and Dana Merk-Wynne; "fifth daughter" Anne McAuliff; son-in-law Tom Ferro; numerous nieces and nephews.
A celebration of Dave's life is planned for 4:30 p.m., Saturday, July 9, 2022, at the Waterville Universalist-Unitarian Church.
Donations in his honor may be made to the church and to MaineGeneral Hospice.
LEROY RICHARDS JR.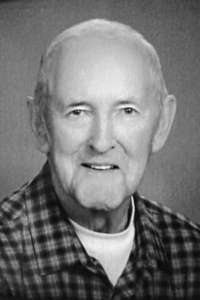 WINDSOR – Leroy "Sonny" Richards Jr., 88, of Windsor, passed away Thursday, June 9, 2022. Sonny was born in Belfast to Leroy and Bessie Richards Sr., on May 29, 1934.
After high school Sonny proudly served four years in the United States Air Force.
Upon service discharge, Sonny spent 40 years self employed in the forestry industry, followed by 10 years working as equipment operator and truck driver. Sonny was an outdoorsman. He enjoyed game hunting and fishing, snowmobiling and four-wheeling, camping, boating and gardening.
He lived a full life and was ready to share his interesting and entertaining true life stories with anyone who would take the time to listen.
He was predeceased by his parents; his wife, Carolyn; sister and brother-in-law, Marilyn and Buster Glidden and a brother, Malcolm.
He is survived by his daughter, Nancy Studley; son, Leroy "Bub" Richards III; grandsons Paul Studley and Brayden Richards; sister, Catherine Vigue; several nieces and nephews.
Graveside service was held Saturday, June 18, at Resthaven Cemetery, in Windsor.
In lieu of flowers please remember your favorite life story of Sonny's.
GEORGE SWEATT III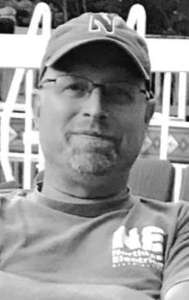 FAIRFIELD – George "Scott" Sweatt III, 58, passed away at home on Thursday, June 9, 2022. Scott was born on May 9, 1964, in Portsmouth, New Hamp­shire.
In 1976, the Sweatt's moved to Maine, where Scott graduated from Lawrence High School, in Fairfield, in 1982. He then started his career as an electrician, where he made a living for nearly 40 years. He moved back to New Hampshire in 1986 where he began to raise a family.
In 2012, he met his wife Jen at their 30-year class reunion. Scott and Jen shared a deep love for one another. Anyone that knew them could feel the love they shared. They married in August 2018.
Scott had a passion for the outdoors, spending his vacations on the lake, in the woods, and on the snowmobile trail. He had a strong love of music from a young age, playing his guitar at every major family gathering.
He would travel great distances to watch family play sports, sing, race, or just be a listening ear when needed. He had a special place in his heart for his four grandchildren. Anything Scott did brought great joy to those around him.
Scott was predeceased by his father, George Arley Sweatt II.
Scott is survived by his wife Jennifer (Julia) Sweatt; and his two children, Melissa and Andrew; Jen's children, Jessica Wilson, husband Jake; and grandchildren Haylei and Hank; Sean Leary, wife Beth, and grandchildren Abel and Scarlett; Scott's mother, Penelope Sweatt; brother, Daren and children Ryan and Meghan; brother, Brian, wife Belinda and children Devon, Spencer, Ashley and Amanda; sister, Jennifer Buck, husband Jason and children Jordyn, Sydney, and Brady; along with many other family and friends.
A celebration of life was held on Monday, June 20, at The First Baptist Church of Fairfield, at 12 Newhall St., Fairfield.
Arrangements are in the care of Lawry Brothers Funeral Home, 107 Main St., Fairfield where memories may be shared, and an online register book signed by visiting http://www.lawrybrothers.com.
In lieu of flowers,the family would appreciate donations in Scott's honor be made to Maine Cancer Foundation, 170 US-1 #250, Falmouth, ME 04105.
SALLY GORDON
BENTON – Sally Gordon, 55, passed away at her home on Friday, June 10, 2022. She was born in Waterville on January 21, 1967, the daughter of Martelle and Florence (Buker) Gordon.
She graduated from Lawrence High School, in Fairfield, in 1985. From 1985 to 2006, she worked at Cianbro Corporation, in Pittsfield. She worked at New Balance, in Skowhegan, from 2008 to 2020.
Sally loved spending time with her family and arranging special holiday fun for her nieces and nephews. Some of her hobbies included splitting wood, mowing the lawn, planting flowers, and taking excellent pictures, especially of birds. She was strong-willed and had a great work ethic.
Sally was predeceased by her parents.
Sally is survived by her brother, Mark Gordon and his wife Vicki; her sister, Kim Cormier and boyfriend Clark Miller; her niece, Bridget Christen and husband David and their children Matthew and Benjamin; her niece, Ashley Peirce and husband Lyle and daughter Emily; and her nephew, Luke Cormier.
Arrangements are in the care of Lawry Brothers Funeral Home, 107 Main St., Fairfield, where memories may be shared, and an online register book signed by visiting http://www.lawrybrothers.com.
CHRISTOPHER B. OXLEY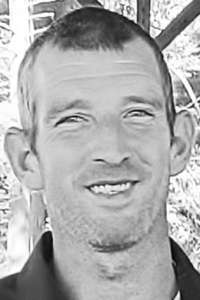 VASSALBORO – Christopher Burleigh Oxley, 35, passed away Monday, June 13, 2022. He was born September 3, 1986, son of Michael and Carol (Queener) Oxley.
Chris grew up in Vassalboro and graduated from Erskine Academy, in South China, in the class of 2005.
Chris was the epitome of a hardworking man; he also knew how to appreciate the simple pleasures in life. He was a true Mainer who enjoyed annual camping trips to Millinocket, hiking (especially Mt. Katahdin), floating down the Penobscot with friends and family on makeshift floats, fishing and hunting. He had appetite for adventure and was very passionate about skydiving. Chris made numerous jumps to be a certified solo sky-diver, of which he accomplished and was very proud.
Chris will be remembered as a genuine, old soul with a heart of gold. He had tremendous love for family and unconditional willingness to help anyone with anything. He impacted many people's lives and made many friends along the way. The 'Vassies', you know who you are, were his friends of many years – stay strong. He will be remembered for his smirk and saying, 'you know it'.
While in high school, Chris began working at the Suga Farm, in Vassalboro, for 15-plus years. He may not have enjoyed the many hours of haying, however, he did adore his cows, especially Cletus. In 2021, he started working at Huhtamaki, in Waterville, as a machine operator. In the short time he worked there, he made many special friends.
Christopher was predeceased by his Nana, Nancy Oxley, and grandfather, Ulysses G. Queener Jr.
He is survived by his mother, Carol Oxley, and his father, Michael D. Oxley; his brothers Michael R. Oxley, and Justin Oxley and his wife Nancy; his sister-in-law, Shanna Oxley; nieces and nephews, MacKenzie, Connor, Kaila, and Mattis; grandfather, William Oxley-AKA "Joe Bud"; and grandmother, Richarda Maria Queener; and many aunts, uncles, and cousins.
A memorial service was held on Tuesday, June 21 at Plummer Funeral Home, 983 Ridge Rd., Windsor, ME 04363.
A celebration of life followed at the Boynton-Webber American Legion Post #179, 79 Legion Memorial Dr., South China, ME 04358.
Condolences, stories, and photos may be shared at http://www.plummerfh.com.
MARY L. DYKE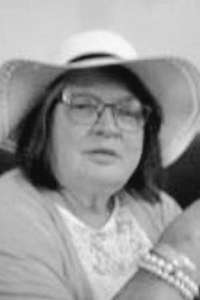 WATERVILLE – Mary Linda Dyke, 74, passed away peacefully at the Androscoggin Hospice House, in Auburn, on June 13, 2022. Mary was born in Waterville, on March 14, 1948, the oldest child of Wilfred and Helen (Kenniston) Denis.
She had been at the Hospice House for the past few days. Prior to that she was cared for at home by her husband and children, surrounded frequently with her children and family members including grandchildren, siblings, nieces and nephews and many wonderful friends. Her life was celebrated with her participating throughout her final weeks.
She was a 1966 graduate of Waterville High School. Mary was a devoted mother to her seven children and loved her role as grandmother. Her family was her top priority.
Her work outside of the home included the Jefferson Restaurant for many years, and then as an insurance claims processor following her business course studies at a local college.
She was assistant director of the Golden Rule Boarding Home, in Augusta, and passionately cared for adults with special needs and disabilities.
For several years she was an active member of the North Vassalboro Baptist Church, where her children were also involved in Sunday school and church activities. She was very clever at arts and crafts projects and loved to create beautiful things with lots of colors to use in her home or to give as gifts. Mary devoted much time to and was a past president of the Ladies Auxiliary of the MacCrillis-Rousseau VFW Post #8835, in Winslow.
She loved holiday and other gatherings with family and friends where lots of food was always served. She and her husband Gary Dyke were married in 1996 and enjoyed many wonderful family events together. They often took short trips to their favorite places to see the ocean or hear some music or visit with their many friends and family.
Mary was the office manager and front desk person at their accounting practice when it was in Turner, where she got to know and was loved by many clients and friends of that business.
Mary is survived by her husband, of Lewiston; and her seven children. Known as the "7 T's", or the "Welch Kids", they live in the greater Waterville area, Tony (Donna), Tim (Andrea) Tom (Tracy), Todd (Sandra), Tiffany, Troy, and Tara; stepson, Robert Dennis (Jane), of Pittsfield; and stepdaughter, Debra Cannistra (John), of Norridgewock; and sister-in-law, Peggy Denis, of Waterville; 10 grandchildren; three great-grandchildren; brothers Larry, Ron, and Steve, and sisters Nancy, Debbie, and Sue; many nieces and nephews.
In addition to her parents, she was predeceased by her brother, Mike; and her former husbands Joseph Welch and Robert Dennis.
Mary's final illness was end-stage kidney failure with other complications including diabetes.
A Celebration of Life gathering will be held at a future date.
Arrangements are by Lawry Brothers Funeral Home and Cremation Care,107 Main St., Fairfield.
Condolences may be expressed at: http://www.lawrybrothers.com.
Those who desire to honor her memory are asked to donate to the Church of their choice or to the Androscoggin Home Healthcare and Hospice, 15 Strawberry Ave., Lewiston, ME 04240.
Responsible journalism is hard work!
It is also expensive!
If you enjoy reading The Town Line and the good news we bring you each week, would you consider a donation to help us continue the work we're doing?
The Town Line is a 501(c)(3) nonprofit private foundation, and all donations are tax deductible under the Internal Revenue Service code.
To help, please visit our online
donation page
or mail a check payable to
The Town Line, PO Box 89, South China, ME 04358
. Your contribution is appreciated!
https://townline.org/wp-content/uploads/2016/06/TownLineBanner.jpg
0
0
Website Editor
https://townline.org/wp-content/uploads/2016/06/TownLineBanner.jpg
Website Editor
2022-06-22 14:09:28
2022-06-22 14:09:28
OBITUARIES for Thursday, June 23, 2022