FREDERICK W. SAUCIER
GIBSONTON, FLORIDA – Frederick W. Saucier, 88, passed away on Saturday, March 16, 2019, at his residence in Gibsonton, Florida. He was born on November 30, 1930, in Waterville, the son of Lionel and Leatha (Mann) Saucier.
He grew up in Vassalboro, the older brother to three sisters, Norma, Anne "Bobbi", and Paulette. He graduated from Waterville High School in 1947 and enlisted in the United States Marine Corps at the age of 17. Fred married his high school sweetheart Sybil (Fitch) on September 4, 1948.
Fred proudly served 26 years in the U.S. Marine Corps in active and reserve service and was a veteran of the Vietnam War. He served with the 3rd Battalion, 5th Marines earning multiple decorations and commendations including the Bronze Star Medal "V", and the combat action ribbon.
Sybil was the love of his life. They married at St. Bridget's Church, in Vassalboro, and started their incredible adventure together. For 69 years they shared the love of a lifetime, a marriage filled with integrity, unwavering devotion, great joy and accomplishment.
Fred retired from the U.S. Marine Corps as a lieutenant colonel in 1971 and accepted a position at Billerica High School, in Billerica, Massachusetts, serving as senior military educator and infantry officer for JROTC Leadership program. He taught for 13 years, earning a bachelor of science at New Hampshire College along the way.
In 1977, Fred and Sybil bought Green Valley Campground, on Webber Pond, in Vassalboro. He loved the outdoors and wanted to share his love of camping with others to provide the best family camping experience. He and Sybil made friends ot of strangers over the years they owned the campground and created lifelong memories for so many.
After his retirement from teaching in 1984, he and Sybil spent the summers at Green Valley and in the fall, Fred would drive their motorhome to Florida for the winter. They would stay at the FamCamp on MacDill Air Force Base where they reunited with other snow birds. They enjoyed golfing, visiting with friends, going to the local concerts and shows, and relaxing by the beach. Every May they would make the trip back to Maine to open the campground for another season.
In 2002, after 25 years, Fred and Sybil sold Green Valley to their granddaughter, Tiffany, who owns and operates it today. Fred and Sybil continued to spend the summers on Webber Pond.
Fred contributed to many charities anonymously, including PBS and the Red Cross. Fred loved life! He loved music, singing and dancing, sailing and skiing, horseshoes and horses. He was a natural athlete and worthy competitor on the tennis and racquetball court, golf course, or playing kickball in the yard. He loved playing bridge, and poker with the guys, as well as cribbage and chess.
Fred was predeceased by his wife, Sybil; his infant son, Frederick and son-in-law, David.
He is survived by his four children: Crystal, Thomas, Alecia and Jamie; his son-in-law, Jed; eight grandchildren: Jason, Tiffany, Evan, Alivia, Matthew, Phoebe, Ryan and Michael; six great-grandchildren: Samantha, Cameron, Hunter, Hailie, KC, Evan, and Sebastian; his sister, Norma and brother-in-law, Roland; sisters, Anne "Bobbi", and Paulette; many nieces and nephews.
A memorial service for Fred and Sybil will be held June 21 at 1300 (1 pm) at the Maine Veterans Memorial Cemetery, 163 Mt. Vernon Road in Augusta. Reception immediately following at The Old Mill Place, 934 Main St, Vassalboro.
Memorial donations in memory of Fred can be made to: UNICEF USA, 125 Maiden Lane, New York NYE 10038; Website: www.unicefusa.org.
KAY F. TOZIER
UNITY – Kay Frances Fernald Tozier, 87, passed away in Raymond, New Hampshire, on Tuesday, June 4, 2019. Born May 21, 1932, in Troy, the daughter of Clyde and Marion Bragg Fernald, she lived in Troy for her early years including several years with her grandparents Medwin and Dora Fernald.
She also enjoyed time with her grandparents Oscar and Katie Bragg, her auntie Eula Bragg Knowlton, , and the Judson family. She graduated from Unity High School in 1949 and from Farmington State Teachers College in 1953.
Kay and Kenneth Elwood Tozier, Jr., were married June 26, 1954, and lived nearly all their married life in Unity. Kay was a teacher in Rockland, Scarborough, and for many years at Troy School where the library at the new school was dedicated to her.
She was a long-time member of Unity Union Church and the Noel Club, of Unity. She was a life-long learner and enjoyed reading, gardening, and travel. She traveled with the Farmington Alumni group for many years visiting some 30 countries. She was known for her compassion, generosity, patience, and subtle wit.
She was predeceased by her husband, Kenneth "Babe" Tozier, Jr.
She is survived by her three children, Susan Tozier, of Raymond, New Hampshire. Joel Tozier and wife Nancy, of Sidney, and Deirdre Nash and husband Daniel, of Auburn, New Hampshire; and grandchildren Shelby Tozier, Ben Tozier, Amelia Nash and significant other Michael Gross and Meredith Nash Laliberte and husband Nick; brothers, James Fernald and wife Sally, nd Stephen Fernald and wife Barrie; sister-in-law Marilyn Tozier Owen and long-time companion Kenneth Phelps, of Largo, Florida; and several cousins, nieces, and nephews.
A memorial service will be held at Unity United Methodist Church on Saturday, June 29, 2019, at 11 a.m., with a reception to follow at the Unity College Performing Arts Center, in Unity.
Donations in memory of Kay may be made to: Unity United Methodist Church, 13 Depot Street, Unity ME 04988.
MARYELLEN JENNEY
OAKLAND – MaryEllen Jenney, 69, of Oakland, passed away following a courageous battle with cancer on Sunday, June 9, 2019, at Oak Grove Center in Waterville. She was born in Biddeford on April 17, 1950, the daughter of the late Joseph C. and Florence A. (McKay) Michaud.
MaryEllen attended the University of Maine and obtained a degree in history. She enjoyed traveling, baking cakes, and spending time with her family.
Besides her parents, she was predeceased by her son, Christopher John Couture.
MaryEllen will be sadly missed by her husband, Lawrence Chase Jenney; her son, Joseph William Couture and his wife, Virginia; her three grandchildren, Joseph Couture II, Barbie Lynn Couture, and Tobby Bragdon; her brother, John Michaud; and two nieces and one nephew.
An online guestbook may be signed, and memories shared at www.familyfirstfuneralhomes.com
Arrangements are by Wheeler Funeral Home & Cremation Care, 26 Church St., Oakland.
In lieu of flowers, donations in MaryEllen's memory may be made to: Harold Alfond Center for Cancer Care, Office of Philanthropy, P.O. Box 828, Waterville ME 04903.
FRANCES N. BRANN
WINDSOR – Frances N. Brann, 78, passed away on Tuesday, June 11, 2019, at the Alfond Center for Health. She was born on February 11, 1941, the daughter of the late Leland and Doris James, of Chelsea. She was one of 16 siblings, with only five now surviving.
Mrs. Brann was a graduate of Erskine Academy and was a homemaker for most of her life.
She was predeceased by a son, Mark E. Brann, Sr.
Frances will be remembered by her husband of 51 years, Clarence Brann; a son, Roland Dyer Jr. his wife, Tracy, and family of Wiscasset; her daughter, Joyce Gilbert and husband, Ralph and sons, of Chelsea; and son, Pat Brann and his wife, Kim and family, of Vassalboro; siblings Janice Sirois, of Connecticut, Donald James, Sr. and Jean Cunningham and husband, Ronald, of Pittston, David James and companion, Hope Plummer, of Windsor, 13 grandchildren; 22 great-grandchildren; and many nieces, nephews, and cousins.
At her request, there will be a private family graveside service at a later date.
Arrangements are under the care of Plummer Funeral Home, Windsor Chapel, 983 Ridge Road, Route 32, Windsor ME 04363.
Condolences, stories and photos may be shared through the funeral home website at www.plummerfh.com.
TAMMY R. JONES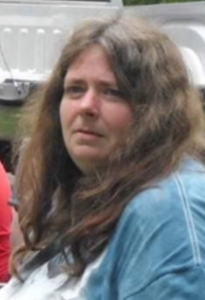 FAIRFIELD – Tammy R. Jones, 48, passed away Saturday, June 8, 2019, at Central Maine Medical Center, in Lewiston. She was born January 8, 1971, in Lewiston, the daughter of Elizabeth R. Jones.
She graduated from Lawrence High School, in Fairfield, in 1990. She was a member of the Loving Caring Hands food Pantry. She started at the food pantry when it first opened in 2008. Tammy liked going to the powwow and dancing with her Native American family and had been going for 13 years. She liked making Native American jewelry, cooking, working with her computer, watching TV, going for walks and spending time with family and friends.
Tammy is survived by her significant other of 30 years, Alan Sabins, of Fairfield; sister-in-law Barbara Meservie, of Fairfield; brother-in-law Jim Sabins, of Skowhegan; sister Nikki Cahill, of Madison; brother Tommy Jones, of Madison; five nieces, Barbara Berry, Star Sabins and Jayme Sabins, all of Skowhegan, Ashley Corossan, of Madison, Tricia Corossan; two nephews, Walter Meservie, Aaron Corossan; five great-nieces; seven great-nephews.
A Celebration of Life will be held Friday, July 5, 2019, at 10 a.m., at the Shawmut Chapel, 57 Bray Avenue, Shawmut.
In lieu of flowers, friends wishing may make donations in Tammy's memory to CMH Development Office, 300 Main Street, Lewiston, ME 04240 or email giving@cmhc.org.
Arrangements under the direction and care of Dan & Scott's Cremation & Funeral Service, 445 Waterville Road, Skowhegan, ME 04976.
Responsible journalism is hard work!
It is also expensive!
If you enjoy reading The Town Line and the good news we bring you each week, would you consider a donation to help us continue the work we're doing?
The Town Line is a 501(c)(3) nonprofit private foundation, and all donations are tax deductible under the Internal Revenue Service code.
To help, please visit our online
donation page
or mail a check payable to
The Town Line, PO Box 89, South China, ME 04358
. Your contribution is appreciated!
https://townline.org/wp-content/uploads/2019/07/Town-Line-Website-banner-v3-1030x206.jpg
0
0
Website Editor
https://townline.org/wp-content/uploads/2019/07/Town-Line-Website-banner-v3-1030x206.jpg
Website Editor
2019-06-26 14:22:52
2019-06-26 14:22:52
Obituaries for Thursday, June 27, 2019