JAMES J. LODER SR.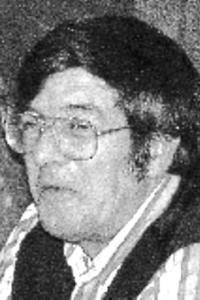 ROME – Stephen James Loder Sr., 72, passed away Thursday, May 14, 2020, at Maine­General Medical Center, in Augusta. He was born Sep­tember 24, 1947, in Massa­chusetts, the son of Alfred and Esther (Bean) Loder.
He graduated from Erskine Academy, in South China, in 1965, and as a commercial truck driver for Fred's Coffee, of Waterville, from 2009 to 2019.
On May 26, 2001, he married the former Cynthia Colson, in Bangor.
He was a member of the Elks Club and enjoyed playing darts, pool, and helping people with whatever they needed.
Stephen is survived by his wife of 18 years, Cynthia (Colson) Loder, of Rome; three sons, Tobey Loder and wife Heidi, of Fairfield, Stephen Loder Jr., of Clinton, Jeramy Loder and wife Tammy, of Clinton; two stepsons, Mark Rancourt and wife Pauline, of Oakland, Peter Rancourt and partner Audra Fleury, of Winslow; stepdaughter, April Rancourt and partner Jamie Webster, of Belgrade; 10 grandchildren; one great-grandchild; two sisters, Adrienne Loder, of California, Ruth Armstrong, of Fairfield; mother-in-law, Beverly Furbush; three sisters-in-law, Lori Kopaz, of Louisiana, Lisa Colson and partner David Conley, of Waterville, Diane Colson, of Benton; three brothers-in-law, Richard Colson, of Portland, Dana Colson and partner Laurie Clement, of Mercer, Lawrence Colson, of Ellsworth.
A graveside service will be held at a later date at the convenience of the family.
Arrangements under the direction and care of Dan and Scott's Cremation and Funeral Service, 445 Waterville Road, Skowhegan ME 04976.
In lieu of flowers, friends wishing may makedonations in Stephen's memory to the Waterville Elks Lodge, 76 Industrial Street, Waterville, ME 04901.
ROBERT ROWELL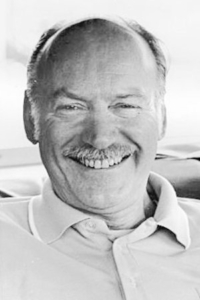 LITCHFIELD – Robert Rowell, 94, passed away on Thursday, May 21, 2020, following a more than 30-year battle with cancer. His death was not due to Covid-19. Bob Rowell was born on June 18, 1925, in Waterville. He was a world traveler who lived his entire life within 50 miles of Waterville.
In 1990, Bob Rowell was on the second cruise ship to ever visit Yemen. The Prince of Yemen greeted the passengers. Over his lifetime, Bob traveled to 63 countries including India, China, New Zealand, and Russia. His favorites were the Black Forest of Germany and Austria, where he traveled with his second wife, Marion. Bob passed on this love of travel to his children, taking them on trips throughout the U.S., Canada, and Europe.
As a boy he worked on the family farm, in Fairfield Center, and at the Rowell's Cash Market, a small grocery store, on Main Street, in Waterville. He was a graduate of Higgins Classical Institute and Colby College, in Waterville, class of 1949, where he was a member of Lambda Chi Alpha fraternity.
Bob served in the U.S. Navy during both World War II and the Korean War. Employed by Boothby and Bartlett Insurance Agency, in Waterville, for over 40 years, he was vice president and general manager and a frequent member of the Aetna Million Dollar Roundtable.
Active in civic affairs, he volunteered to serve the Waterville community. Bob served as president of the Waterville Red Cross, Waterville Boys' Club, Kiwanis Club (his sister-in-law, Arline Berry Julia, spoke at his installation), and Waterville Chamber of Commerce. He served as trustee for Thayer Hospital, Mid-Maine Medical Center, Colby College, Hinckley School, and Good Will. He was a director of the Depositor's Trust Company, Key Bank, Waterville Area Community Chest, and Waterville-Kennebec Valley Girls' Club, all in Waterville. He was a former councilman and a former alderman for the city of Waterville. He was a member of the Waterville Country Club, Masons, and the Pleasant Street United Methodist Church. In 1958, at the age of 33, Bob was named the area's Outstanding Young Man of the Year by the Jaycees.
At the age of 89, Bob moved from Camden to Granite Hill Estates, in Hallowell, where he had many friends. June 2019, at the age of 94, Bob joined five other veteran friends from Granite Hill to fly to Washington D.C. on the Maine Honor Flight. At Granite Hills he inspired his grandchildren by being awarded "Athlete of the Month." He walked several miles daily.
Bob was predeceased by his wife, Pauline Berry Rowell; by his parents, John Enoch and Olive Bristol Rowell; his brothers, Howard, Willard, and Stanley, and his sisters, Eleanor, Ruth, and Margaret.
He is survived by his five daughters, Patricia "Tricia" Rowell Webb (John), of Litchfield, Margaret "Meg" Rowell Anderson (Steve), of Millersville , Maryland, Elizabeth Rowell DiPrima (Randi), of Gainsville Georgia, Barbara Sue Rowell, of Westminster, Maryland, and Joanne "Jody" Louise Dixon (John), of Severna Park, Maryland; his 12 grandchildren, Katherine Webb Read, Nathan Webb (Michelle), Laura Webb, Sarah Steinpfad (Micah), Mark Anderson, Matthew DiPrima (Carrie), Heather Vanner (Patrick), Robert DiPrima (Miranda), Jennifer Wirth, David Wirth (Hayden), Jack Dixon and Mike Dixon; six great-grandchildren, Corbin and Logan Vanner, Ethan, Isabel, and Charlotte Steinpfad, Alexandra Webb; his many nieces, nephews and cousins.
Due to the Covid-19 pandemic there will be no visitation or funeral service. There will be a celebration of his life at a later time.
Arrangements are in the care of Knowlton and Hewins Funeral Home, One Church Street, Augusta.
Memories and condolences may be shared with the family on the obituary page of the funeral home website at http://www.familyfirstfuneralhomes.com.
WILLIAM H. OSWALD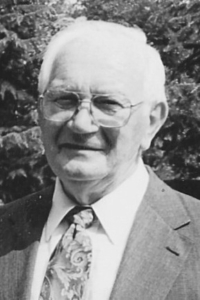 WATERVILLE – William "Bill" Henry Oswald, 90, passed away on Saturday, May 23, 2020. He was born on April 19, 1930, in Sunshine, Pennsylvania, son of Augustus and Maria (Euglebier) Oswald.
Bill was proud to serve his country as an Airman 1st Class, during the Korean War where he served as a mechanic. He received recognition for medals for National Defense Service and Good Conduct.
He met his first wife Rose Barbera at a dance in Brooklyn, New York, and they were married in 1956. They were blessed with two sons, Kurt William Oswald, of New York, and Garret Joseph Oswald, of New Portland. Bill moved his family to Maine in 1986 where he enjoyed retirement. He lost his wife Rose in 2002 following 46 years of marriage. He married his second wife Susan Froehlich in 2004 with whom he enjoyed 16 years. He loved his role as "Pops" and "Mr. O" to his grandchildren and great-grandchildren.
He will be remembered as a faith-filled man who loved the Lord dearly. He attended the Tabernacle of the Congregation for 18 years, as a member of the Body of Christ. He will be remembered as a kind, gentle spirit who gave selflessly to others. He loved flying his model airplanes, the Blue Angels, and his passion for teaching others how to make stained glass creations. He enjoyed traveling, attending Air Force reunions, trips across the country as well as to Italy and Ireland.
Bill is survived by his wife Susan, of Waterville; his sons Kurt and friend Kenny; of New York, Garret and wife Valerie; of New Portland; sister Janet, of Cape Cod, Massachusetts; many nieces and nephews in Maine, New York and Las Vegas, Nevada.
He was predeceased by siblings August and Hilda and first wife Rose.
There will be a small private graveside service to be determined in the near future due to COVID-19.
In lieu of flowers, friends wishing may make donations in Bill's memory to Togus Springs Hospice Unit, 1 VA Center, Augusta ME 04330.
Arrangements under the direction and care of Dan & Scott's Cremation & Funeral Service, 445 Waterville Road, Skowhegan ME 04976.
PATRICIA P. BIZIER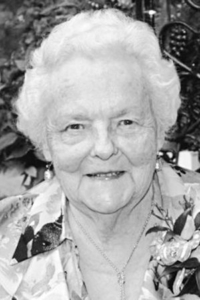 FAIRFAX, Va. – Patricia Powers Bizier, 87, passed away from complications of COVID-19 on Sunday, May 24, 2020, in Fairfax, Virginia. Patricia was born in Presque Isle on June 22, 1932, and is a 1949 graduate of Mt. Merici Academy, in Waterville.
Patricia married Dominique C. Bizier, of Winslow, in 1955. She graduated from the University of Maine at Orono with a B.S. in education in 1956.
Patricia resided in Maine for a few years following her graduation and in 1960 moved to Portsmouth, New Hampshire. where she made her home and served as a kindergarten teacher at Lady Isle School. Her husband's career took Patricia to Washington, D.C. in 1965 and she resided in the Washington area for the remainder of her life, living in Alexandria and Fairfax, Virginia, for over 50 years.
She was first and foremost an educator. She worked as a kindergarten teacher for Fairfax County public schools for several years. After her children were grown, Patricia returned to graduate school at Catholic University and earned an M.S. in library science in 1982. Patricia went on to a long and satisfying career as a librarian at Northern Virginia Community College, Manassas Campus, from which she retired in 1995. After retiring from NOVA Manassas, she shifted easily back into the role of grandmother and caretaker.
Patricia devoted herself to her family and her passions for gardening, cooking, reading and genealogy. She will be remembered for hosting many family gatherings including "Grammy's Summer Camp," where her grandchildren swam, played games, and did craft projects together. Patricia always had time to spend with her children and grandchildren. She met you with an open heart, a ready smile, open ears, and a caring nature. Patricia never passed up an opportunity to read a book, go for ice cream, or play dominoes with her family.
She was a long-time parishioner at both Good Shepherd Catholic Church, in Alexandria, Virginia, and St. Mary of Sorrows Catholic Church, in Fairfax, Virginia, and was a 12-year resident of The Virginian Retirement Community, also in Fairfax, where she served as treasurer of the Virginian Association of Residents.
Patricia's family and friends will remember her determination, belief in education, but especially her undying love and support.
Surviving are her four children, Nancy Bizier Adams, of Fairfax, Virginia, Steven Bizier, of Leonardtown, Maryland, Karen Bizier Smith, of Falls Church, Virginia, and Michael Bizier, of King George, Virginia; and nine grandchildren.
Patricia was predeceased by her parents, Gertrude Pinette Powers and Dennis Joseph Powers; her husband, Dominique Clement Bizier; younger brother, Richard Powers, of Santa Ana, California, and two stepsisters, Dorothy "Kate" Pelletier and Mildred Massaria.
Interment will be at Fairfax Memorial Park. [Streaming service information St. Ambrose Church and Fairfax Memorial Park when available].
In lieu of flowers, donations may be made to Catholic Charities of the Diocese of Arlington, Virginia.
BERNADINE A. DUTIL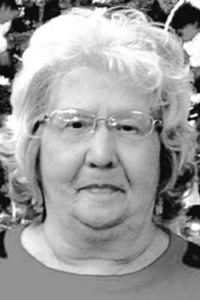 NORTH VASSALBORO – Bernadine Arlita Dutil, 88, of North Vassalboro, died at Glenridge Nursing Home of Augusta on Sunday, May 24, 2020. She was born April 23, 1932, a daughter of the late Bernard and Yvonne (Bovin) Poulin.
Bernadine attended local schools then proceeded to get her Med Tech and CNA certification. She worked at Lakewood Continuing Care, in Waterville, and Volmer's Nursing Home, in Vassalboro, retiring from Volmer's.
Bernadine was a parishioner and Eucharistic Minister at St. Bridget's Catholic Church, in North Vassalboro, until the closing of St. Bridget's. She then became a parishioner of St. John the Baptist Church, in Winslow.
She enjoyed cooking, baking, sewing, needlepoint, crochet, music and family time.
Bernadine is survived by three daughters, Mary Sadulsky and husband Patrick, of Clinton, Angela Burns, of Manchester, and Yvonne Dutil, of Vassalboro; one son, Anthony Dutil and wife Kelly, of Vassalboro; six grandchildren, Michael Robinson and wife Megan, of New York, Bernard Robinson, of Bangor, Jennifer Gorman and husband Mike, of Fairfield, Arlita Trahan and husband Brian, of Monmonth, Nichole Dutil, of California, and Tasha Dutil, of Vassalboro. Bernadine also loved 12 great-grandkids, Madison Brow, Vincent Robinson, Colton Robinson, Mackenzie Robinson, Jacob Owen, Trevor Robinson, Landen Robinson, Evan Simon, Mycah Gorman, Gracelynn Gorman, Josephine Trahan, and Emmaline Trahan; her sister, Vondell Mairs and her brother, Bernard Poulin; her two brothers-in-law, Norman Dutil and wife Theresa, and Marlin Dutil; her sister-in-law, Dorothy Romano; as well as several nieces and nephews.
Bernadine was predeceased by her husband, Arthur; her parents; her sister, Rosalie Palow, brother-in-law, Harley Mairs; one nephew, Michael Mairs; and sister-in-law, Pasty Dutil.
A Mass of Christian Burial was celebrated at St. John the Baptist Catholic Church, in Winslow, by invitation only.
Committal followed at Village Cemetery in North Vassalboro, also by invitation only.
RODNEY McCASLIN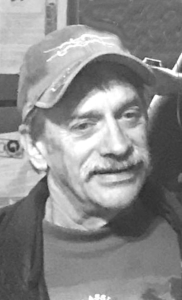 WINSLOW – Rodney John McCaslin, 61, passed away on Memorial Day, Monday, May 25, 2020, at MaineGeneral Medical Center, in Augusta, due to liver and kidney failure. He was born October 20, 1958.
During his hospital stay family and friends were able to stay by his bedside in shifts 24 hours a day so he would not be alone. Rodney was a kind and generous man who would do anything for his family and friends. He loved to play golf, a game of pool and hang with his beloved dog, Sadie. He was a graduate of Winslow High School and Maine Maritime Academy, in Castine, and worked for years as a Merchant Marine until his retirement.
He lived on the Heywood Road, in Winslow, with his wife Judy, and his home was the residence for numerous family and friends who needed a place to stay. Although he hardly ever would be seen in the pool himself it was a gathering place. Downstairs, the pool table could sure tell some stories and most days he enjoyed a game of pool with his good friend Chad. He loved the game of golf and his unorthodox way of teeing off could be seen every year at the Collier Clash, and Randy and nephew Nate always had something to say to him. He enjoyed the after-golf pig roast at the Colliers. He loved the New York Giants football team and would rub it in if they ever won against the Patriots or Dolphins The "Rocket Man" was so great and helpful to his mom when she lived alone and he was first in line to help his family. He could tell a story and start things rolling and then step back and watch the fireworks.
Those that got to share his company when they went on a road trip sure have stories to tell. He will be deeply missed by all those who knew him.
He is survived by his wife Judy; and siblings Edward and Ruthanne, Carl and Annette, Barbara and David, Bruce, Colleen and Didin, Andy and Heather; sister-in-law Brenda; nephews Jonathan and Brian; niece Kalena; and was the godfather to his great-nephews Aidan and Connor; other nieces and nephews; Jeff, Julia ,Rachel, Jeremy, Jennifer, Brandon, Nate, Tyler, Corey, Kyle, Lindsay, Nicole and Stephanie.
Rodney was predeceased by his Mother Marjorie and his dad Harvey and his brother Ken .
A gathering will be held Saturday, June 6, 2020, at 6 p.m., at the family homestead on the Eames Road, in Winslow, on the back lawn maintaining social distancing as Rodney would want everyone to be healthy and safe. Be prepared to share stories, laughter, and we will even accept tears. For those unable to attend, please check Bruce McCaslin's facebook page for a Zoom link.
In lieu of flowers donations may be made to Almost Home Rescue, P.O. Box 9421 # 377, South Portland, Maine 04116 (Almost Home Rescue.net).
Arrangements under the direction and care of Dan & Scott's Cremation & Funeral Service, 445 Waterville Road, Skowhegan, ME 04976.
DONALD J. VEILLEUX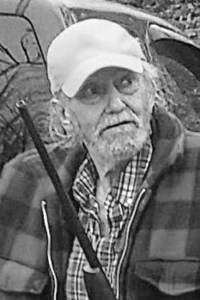 OAKLAND – Donald J. Veilleux, 81 of Oakland, passed away on Tuesday, May 26, 2020, following a short stay at Alfond Center for Health, in Augusta. He was born August 10, 1938, the first child of Paul and Grace (Tondreau) Vigue, in Waterville.
Graduating in 1958 with high honors from Waterville High School. He married the former Mary MacDonald on August 29, 1959. Mary passed away in 2018 following almost 60 years of marriage.
He owned and operated Don's Pool Hall for several years in the early 1960s in the South End of Waterville. He worked as a cost accountant for Edwards Manufacturing, in Pittsfield, Bates Woolen Mill, in Lewiston, and Lipman Hatchery, in Augusta, and Maine Veterans Home, in Augusta, as a CNA.
Don and Mary operated Veilleux's Foster Home for 20-plus years in their home, in Oakland. He also owned Don's Sporting Goods and Snowmobile Parts, in Oakland, for many years.
Don enjoyed building numerous barns and sheds that still stand today. He enjoyed Maine's changing seasons for fishing, hunting, snowmobiling, four-wheeling and camping. He also relished RVing with his wife, bringing their grandchildren regularly, and enjoyed two winters in Florida. Don spent a considerable amount of his life around North Pond, in Smithfield, even meeting Mary at the Smithfield Roller Rink in 1957.
Don was a cherished pépère to his grandchildren and great-granddaughters. His optimism was endless. His smile and laughter were infectious, his humor was priceless. Don's positive attitude and support gave strength to those around him. If you had met Don, you were his friend.
Don is survived by two children, Richard Veilleux and his wife Cathy, Candis Veilleux and significant other, Ed Papsis; four grandchildren, Michael Veilleux, fiancée Jess Labbe and son Mason; Kelsey Veilleux, fiancé Elbridge Hardy; great-granddaughters, Raegyn and Devyn; Anthony Papsis, girlfriend Ariel Kane and Nick Papsis; two step-granddaughters, Desiree Thompson and Danielle Papsis; his brother and lifelong best friend, Gerry Veilleux; his only sister, who was precious to him, Sandra Saucier; in-laws, Barbara and Roger LeClair.
A Christian Mass will be held at Notre Dame Church, in Waterville, to be announced.
A Service of Veilleux and Redington Funeral Home, 8 Elm St., Waterville, ME 04901. (207) 872-7676.
CHARLES P. SISSON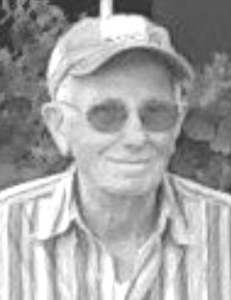 PORTLAND, TEXAS – Charles P. Sisson, 99, passed away peacefully on Friday, May 29, 2020, in Portland, Texas. He was born in Des Moines, Iowa, on February 24, 1921.
He came to Maine, living in South China and Windsor at the age of 10, upon the early death of his mother. He lived with his grandmother for a year until she passed away. He then lived out his childhood time with the Henry and Annie Kenoyer family where he was raised as one of their own. He attended Erskine Academy, in South China, and Colby College, in Waterville.
He met his first wife,Virginia Lucille Scott, of Ardmore, Oklahoma, and they lived in Nederland, Texas, for 39 years. Charles was a resident of Nederland, for over 60 years.
Upon her death, he rekindled his relationship with his Maine family and it was upon a visit there, that he saw his high school sweetheart, Stella Glidden Farrington, at a high school reunion. They were married on June 14, 1992. They spent their summers in Maine on China Lake and wintered in Texas until they sold their home in Maine and Nederland and shortly thereafter moved to Portland, Texas, in 2013.
He retired after 30 years of employment with Gulf Oil Corporation as a chief engineer. He traveled all over the world. He was also employed by the Hartford Steam Boiler and Insurance Company for seven years as a district inspector.
He was a veteran of World War II, having served with the USMM in all theaters. He was a member of Nederland Masonic Lodge #1368 and of the Dirigo Lodge #104, of Weeks Mills. He belonged to the Scottish Rite Consistory of Galveston, Texas. He attended church both in Nederland and South China before his move to Portland, Texas, where he attended Country Bible Church while his health permitted him.
Charles was preceded in death by Virginia Lucille Scott and her two daughters, Exilee Barnett and her husband, and Margaret Ann Hatch as well as her husband, Reginald Winston Hatch. He was also preceded in death by his step-son, William "Bill" Farrington.
He is survived by his wife, Stella May Sisson, of Portland, Texas, and her two sons, Neil (Doreen) Farrington, of South China, and Wayne (Gloria) Farrington, of Zephyrhills, Florida; his grandchildren, Dixie (Ed) Johnson, of Deweyville, Texas, Susan (Ludie) Sherrer, of Leander, Texas, Lisa Turner, of Portland, Texas, Teri (Tom) Mayo, of Taft, Texas, Ashli (Robert) Hussey, of South China, and Ashley Farrington, of South China; 14 great grandchildren and 18 great-great-grandchildren. Survivors also include many descendants of the Henry and Annie Kenoyer family, of Winsdor.
Memorial contributions can be made to Country Bible Church, 9849 CR 3755 Taft, Texas 78390, or a charity of your choice. Memorial Service will follow at a later date.
Guestbook available online at www.resthavenfunerals.com.
Arrangements and care entrusted to Resthaven Funeral Home, Aransas Pass, Texas.
Responsible journalism is hard work!
It is also expensive!
If you enjoy reading The Town Line and the good news we bring you each week, would you consider a donation to help us continue the work we're doing?
The Town Line is a 501(c)(3) nonprofit private foundation, and all donations are tax deductible under the Internal Revenue Service code.
To help, please visit our online
donation page
or mail a check payable to
The Town Line, PO Box 89, South China, ME 04358
. Your contribution is appreciated!
https://townline.org/wp-content/uploads/2019/07/Town-Line-Website-banner-v3-1030x206.jpg
0
0
Website Editor
https://townline.org/wp-content/uploads/2019/07/Town-Line-Website-banner-v3-1030x206.jpg
Website Editor
2020-06-03 13:25:30
2020-06-03 13:25:30
OBITUARIES for Thursday, June 4, 2020