CHRISTINE M. REYNOLDS
OAKLAND – Christine Mitchell Reynolds, 90, of Oakland, passed away Friday, March 1, 2019, following a brief stay at Northern Light Inland Hospital, in Waterville. She was born May 14, 1928, in Sidney, the daughter of Scott and Una Mitchell.
She attended elementary school in Sidney and graduated from Williams High School, in Oakland, in 1947.
With enthusiasm and pride, she devoted herself to the role of homemaker, wife, mother, grandmother, and mentor. Her interests were varied, including cooking, sewing, craft projects, swimming and Girl Scout leadership. Animals, especially cats, including "Calli" the calico. were her constant companions.
She cherished time spent swimming with the "Oakland Bubble Babies." Married to Lawrence Reynolds (Peanut), the couple enjoyed trips to Down East Maine, building a camp at Moosehead Lake, and winter residence in Florida.
She was predeceased by her husband in 1986. The companionship of a friend, Myron Wentworth, extended the enjoyment of retirement years. Christine (Teen) was a devoted member of the Oakland-Sidney United Methodist Church, a member of the United Methodist Women and active with the "Lunch Bunch" Committee. For numerous years Christine consistently visited nursing homes, provided transportation to others, took food to shut-ins and extended a helping hand wherever she found a need. She will be greatly missed by the many friends who have shared warm relationships and lasting friendships., recognizing her as "Teen," "Tina," "Kitty," "Gertrude,"or Christine.
She is survived by daughter Lillie Dugan and husband James, of Cortland, New York; grandchildren Carrie Hutter, of Keeseville, New York, Jae Dugan, (Glang), of Jamesville, New York, and Sarah Mitchell, (Glenn Ballantyne), of Harker Heights, Texas; ten great-grandchildren; one great-great-grandchild; and sister-in-law, Charlotte Lovejoy, of Oakland.
A graveside service will be held at the Maine Veterans Memorial Cemetery in Augusta at a later time to be announced.
An online guestbook may be signed, and memories shared at www.familyfirstfuneralhomes.com.
Arrangements are under the direction and care of Wheeler Funeral home & Cremation Care, 26 Church St., Oakland.
In lieu of flowers, donations may be made to the Oakland Sidney UnitedMethodist Church in memory of Christine Reynolds 20 West School Street, Oakland ME 04963, or the Humane Shelter Waterville Area, 100 Webb Road, Waterville ME 04901.
JACOB J. NOYES
OAKLAND – Jacob Joseph Noyes, 25, passed away unexpectedly on Monday, March 4, 2019. Jacob was born in Waterville on May 12, 1993, to Dawna (Noyes) Kent.
Jacob attended Oakland schools and graduated from Messalonskee High School in 2011.
Jacob loved spending time with family and friends. His special friend, Will Stevens, was his true and loyal friend. Jacob also enjoyed fishing, hunting, four wheeling, movies, and the mud runs. He also loved working on old cars and trucks. Jacob was well known among his family and friends for his big generous heart, contagious smile, and personality. Jacob was employed by RJ Grondin & Sons and enjoyed driving dump trucks.
Jacob was predeceased by his grandfather and role model, Joseph Donald Giguere, whom he adored.
Jacob is survived by his 'guardian' and grandmother, Gloria J. Giguere; his mother, Dawna (Noyes) Kent; his aunt, Laurie Abbott and husband Bruce; his cousins, Megan Bacon and husband Nick, Jenna Nesbit, Rachael McKenney and husband Davis as well as their children, Kaydence, Liam, and Oliva; and his Godparents, Sandra and George Lamontagne; his uncle Tim Giguere and wife Althea; uncle Donald Giguere; aunt Valerie Giguere, aunt Kelly Cloutier and husband Wayne; cousins, Nicholas Cloutier and Jayme Kent and her husband Tommy as well as their children Lydia and Owen; many other aunts, uncles, cousins, and relatives, including his great-grandmother Louise Joslyn.
An online guestbook may be signed and memories shared at www.familyfirstfuneralhomes.com.
Arrangements are by Wheeler Funeral Home & Cremation Care, 26 Church St., Oakland.
EUGENE D. CLOUTIER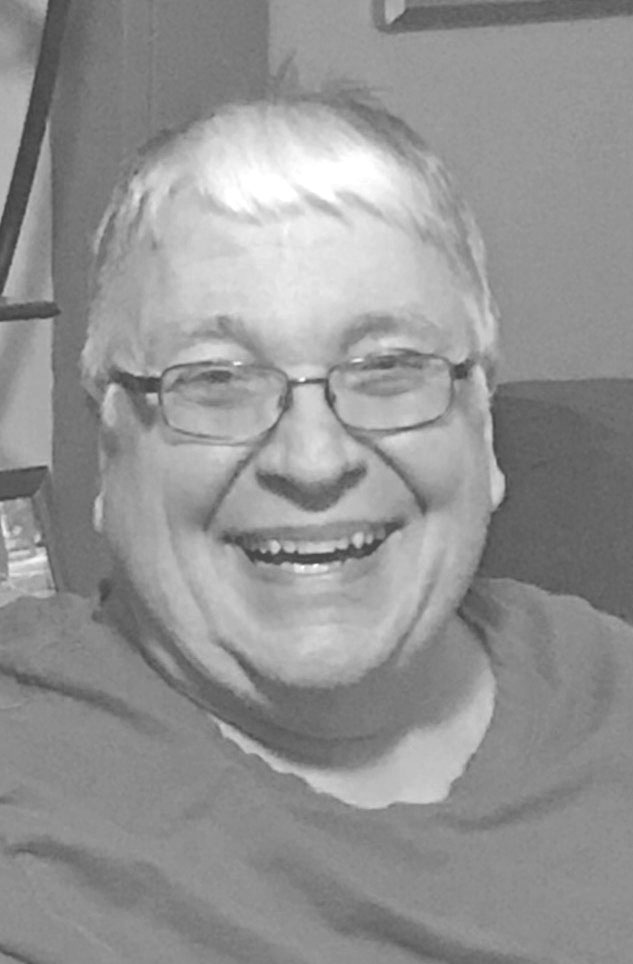 VASSALBORO – Eugene D. Cloutier (Dan), 71, passed away on Sunday, March 10, 2019, at Maine Medical Center, Portland. He was born in Lancaster, New Hampshire, on September 17, 1947, the son of the late Eugene P. and Hattie F. (Mathurin) Cloutier.
Gene was a graduate of Groveton High School and of the University of Maine at Augusta, where he earned an associate's degree. His strong work ethic began at the age of 10 when he started his summerly "worm business." Many fishermen liked the worms he and his father sold because of the worms' special diet of potato peels and brick dust. Through high school, he worked at Dupre's Country Store, Groveton and Stark schools, Gary Normando's moving company, and numerous other jobs. Gene worked at Groveton Paper Mill until he moved to Maine but was always "connected" to the mill via his dad, Aunt Putsy, Uncle Boomy, brothers, and friends. In Maine, he secured work at the Value House, Schiavi Mobile Home Sales, Goodwill Services, and MOCO. He worked for vocational rehab for the state of Maine and retired after 15 years of dedicated service. While employed for the state, he tirelessly lobbied in Washington D.C. for the transportation rights of the clients he served.
In Gene's spare time, he loved to dabble in photography, go hiking and camping, work with his hands, and entertain friends and family, especially the grandkids.
After getting married in Groveton, Gene and his wife settled in Vassalboro in a home that Gene designed and built. They eagerly awaited the arrival of their son, Lance and daughter Michelle. When the two arrived, their house became a home and their hearts were filled with love.
Gene is lovingly survived by his wife of 51 years, Jane V. (Durgan) Cloutier; son, Lance D. Cloutier and his wife, Jennifer, of Vassalboro; daughter Michelle M. Hopper and her husband Jack, of Vassalboro; brothers William V. Cloutier of Concord, New Hampshire, David D. Cloutier and his wife Brenda of Concord, New Hampshire, Michael D. Cloutier and his wife Tahnya of Groveton, New Hampshire; a sister Carol A. Smith and her husband Harry, of Littleton, New Hampshire; a brother Dennis B. Cloutier and partner Angel, of Littleton, New Hampshire; a sister Ann M. Boudle and her husband Brian, of Berlin, New Hampshire, an aunt Joanne Mathurin, of North Conway, New Hampshire; seven grandchildren: Mikaylah and Bailey Cloutier, Moriah Preston and her husband Richard, David Hopper and his partner Kaitlyn, Zachary, Kaleb, and Kassidy Hopper; as well several nieces, nephews, and cousins.
He was predeceased by a sister, Rose Marie
At the request of the family, there will be no public visiting hours. A celebration of life will be held at a later date.
Arrangements have been entrusted to Plummer Funeral Home, 16 Pleasant St. Augusta.
Condolences, stories and photos may be shared at www.plummerfh.com.
CAROL J. FOWLER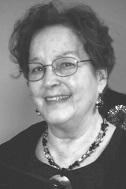 UNITY – Carol J. Fowler, 81, of Unity passed away peacefully on Sunday, March, 10, 2019. She was born Nov­em­ber 29, 1937, in Skow­hegan, the daughter of Richard Mathieu and Louvine (Nadeau) Mathieu.
She graduated from Lawrence High School, in Fairfield, class of 1955, and went on to have a career as a beautician that spanned nearly four decades. In 1959 she married Floyd Fowler, of Thorndike.
Carol was an award-winning artist and loved playing the guitar, singing and dancing
She is survived by five children; Lauri Thomas-Fowler and her wife Linda, of Broadlands, Virginia, Sherri Lorette and her husband Kevin Blakeman, of Sharon, Vermont, Heidi Hilton and her husband Terry, of Bingham, Jodi Fowler of Kansas City, Missouri, and Todd Fowler, of Randolph, Vermont; one sister, Pauline Rogers, of Winslow; and one brother, Alan Mathieu, of Fairfield; seven grandchildren and two great-grandchildren and many nieces and nephews.
She was predeceased by her parents and her son, Matthew.
Friends wishing may make donations in her memory to the American Heart Association, Maine Affiliate, 51 US Route 1, Suite M, Scarborough, Maine 04074.
BARRY A. LEE
SOUTH CHINA – Barry A. Lee, 66, of Route 3, died unexpectedly on Wednesday, March 13, 2019, at the Alfond Center for Health, in Augusta,. Barry was born in Kalamazoo, Michigan, on May 27, 1952, the son of James Madison Lee and Marylou (Haydon) Lee.
He was employed as a journeyman bricklayer by the Bricklayers Union for many years and ended his working career as a carpenter for Troy Prescott.
Barry was a member of the South China Volunteer Fire Department and China Rescue for several years.
He was predeceased by his parents, two sisters, and by his father-in-law, Mickey Farrington.
Surviving is his wife, Melinda "Mindy" Lee, of South China; two sons, Rex Lee and James Lee, both of South China; four grandchildren: Madison Lee, Benjamin Lee, Hayden James Lee and Touareg Lee; his mother-in-law, Jane Farrington; and two sisters-in-law, Millie Thompson and Polly Boynton and her husband Peter; brothers-in-law Daniel Thompson, and Clyde Streeter and his wife Jenny; and beloved nieces and nephews.
There will be no public visiting hours and no public service.
Memorial donations may be made to China Rescue, c/o China Town Office, 571 Lakeview Drive, China ME 04358.
Arrangements have been entrusted to Plummer Funeral Home, 983 Ridge Road, Rte. 32, Windsor, ME.
Condolences, photos and stories may be shared at www.plummerfh.com.
OTHERS DEPARTED
DWAYNE A. DREW JR., 51, of San Clemente, California, passed away on November 8, 2018. Locally, he is survived by his stepfather, Herbert Irish, of Fairfield; aunts and uncles Gene and Brenda Drew, of Unity, and Ray Routhier, of Benton.
EDWARD K. KNIGHT, 78, of Rome, passed away on Friday, January 18, 2019, at his home. Locally, he is survived by a sister, Linda Rackliffe and husband Herbert, and brother Dennis Knight and wife Debra, all of Oakland.
RALPH A. KNIGHT JR., 85, of Jefferson, passed away on Thursday, January 24, 2019, at Good Shepherd Hospice House, in Sebring, Florida. Locally, he is survived by a son, Jeffrey Knight and wife Lorie, of Windsor.
WESLEY E. JOHNSTON, 87, of Waterville, passed away on Tuesday, January 29, 2019, following a long illness. Locally, he is survived by a brother-in-law, Tom Estabrook, of Oakland.
KARLA G. DANFORTH, 53, of Fairfield, passed away on Tuesday, January 29, 2019. Locally, she is survived by a sister, Kim Castonguay and husband Darren, of Vassalboro.
PAUL A. WHITLEY, SR., 77, of West Gardiner, passed away on Sunday, February 3, 2019, at MaineGeneral Medical Center, in Augusta. Locally, he is survived by a daughter, Vicki Bryan and husband Shawn, of Winslow, and stepson Travis Eldridge, of South China.
DANA W. BEAULIEU, 55, of Anson, passed away unexpectedly on Thursday, March 7, 2019, a Redington-Fairview General Hospital, in Skowhegan. Locally, he is survived by his mother Mary Ellen Beaulieu and partner Ron Gilbert, of Winslow.
GERALDINE H. QUIRION, 85, of Waterville, passed away on Tuesday, March 12, 2019, at Northern Light Continuing Care – Lakewood, in Waterville. Locally, she is survived by her children, Jerome Quirion, of Waterville, Patrick Quirion, of Benton and Carl Quirion and wife Janet, of Winslow.
Responsible journalism is hard work!
It is also expensive!
If you enjoy reading The Town Line and the good news we bring you each week, would you consider a donation to help us continue the work we're doing?
The Town Line is a 501(c)(3) nonprofit private foundation, and all donations are tax deductible under the Internal Revenue Service code.
To help, please visit our online
donation page
or mail a check payable to
The Town Line, PO Box 89, South China, ME 04358
. Your contribution is appreciated!
https://townline.org/wp-content/uploads/2019/07/Town-Line-Website-banner-v3-1030x206.jpg
0
0
Website Editor
https://townline.org/wp-content/uploads/2019/07/Town-Line-Website-banner-v3-1030x206.jpg
Website Editor
2019-03-20 14:45:30
2019-03-20 14:45:30
Obituaries for Thursday, March 21, 2019