OBITUARIES for Thursday, March 23, 2023
GREGORY J. PETERS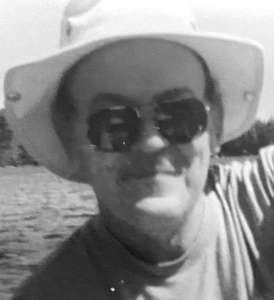 BENTON – Gregory James Peters, 74, of Benton, passed away on Monday, February 20, 2023, at the Comfort Care Unit at Glen­ridge Facility, in Augusta. He was born in Fort Dodge, Iowa, on Nov­ember 26, 1948, the son of James and Shirley Peters (Kinseth).
Greg was a firm believer in Jesus Christ and a proud veteran of the United States Navy. He was a building contractor for many years, after working in the mining field, in the western states. He had a deep love for fishing and enjoyed the great outdoors.
Greg is survived by his wife Joyce Anne Peters (Rumley); sister Paula Freese, brother Bruce Peters, both of San Diego, California; daughter Kim Sandahl-Mawhinney and husband Bill, of Reno, Nevada; daughter Jill Lehr and husband Tony, of Wadsworth, Nevada; son David Mawhinney, of Augusta; and grandchildren David Mawhinney, of Benton, Megan Mawhinney, of Albion; great-grandchildren Jarek and Amelia Stolting, of Fernley, Nevada, Hunter Rose Mawhinney, of Benton, and Parker Veilleux, of Albion.
He was predeceased by his mother and father, Shirley and James Peters, brother Jeffery Peters, son Michael Mawhinney and granddaughter Jessica Lynn Brian.
A graveside celebration of life service with honor guards will be scheduled on Friday, June 9, 2023, at 2 p.m., H Section, at the Maine Veterans Memorial Cemetery, 163 Mount Vernon Road, Augusta. Family and friends are invited.
BRETT D. DROUIN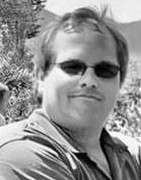 WATERVILLE – Brett David Drouin, 52, of Waterville, passed over on Tuesday, February 28, 2023, at Maine Medical Center, in Portland. He was born on October 29, 1970, son of B. David Drouin and Yvonne Grant.
Brett grew up in Waterville attending local schools. Within these school walls Brett found a family like no other. Forty plus years of friendships were maintained. His pals remember him best as a trusted friend. They describe him as someone you could count on, what you see is what you get. He is remembered for his loyalty, brotherhood, and uncontrollable laughter.
Brett enjoyed going to Boston Red Sox games, boating, golfing, cooking, and cruising around town in one of his many cars. His hope was to someday travel cross country to visit all the National Parks and the National Football League Hall of Fame.
Brett was also an animal lover. He grew up surrounded by cats and dogs.
Brett is survived by his father B. David Drouin, his mother Yvonne Grant; his stepmother Gail Drouin; his sisters, Robin Beavis and Ariana Drouin; his nieces, Bella and Cadence Homstead; and nephews, Griffin and Benjamin Beavis, and Jonah Homstead;
Brett was predeceased by his grandparents, Bernard C. Drouin, Jean (King) Drouin, Kathleen Gerry, and Louis Gerry, and his stepfather, Thomas Grant, who passed away on March 6, just days following Brett's passing.
Donations in Brett's memory may be sent to the Humane Society Waterville at http://www.hswa.org or Humane Society Waterville Area, 100 Webb Road, Waterville, ME. 04901.
LOUISE M. BELLOWS
WINSLOW – Louise May (Shores) Bellows, 90, of Winslow, passed away peacefully in her sleep on Monday, March 6, 2023. Louise was born on August 23, 1932, in Fairfield, the eldest child to Erlon and Gladys (Brawn) Shores.
The family soon relocated to Albion where Louise attended the Bessey School until the end of her eighth grade year. Louise attended high school in Winslow, where she met her soulmate, Cecil Bellows, and became a graduating member of the class of 1951.
Louise married Cecil, in Benton Falls, on June 28, 1952. The couple welcomed their first son in 1953 and their second son in 1959.
Louise raised her sons and some of her siblings, all while helping Cecil run Bellows Texaco, in Winslow. They later managed the school busing for Winslow and Vassalboro. Louise continued her duties alongside her husband Cecil, until his untimely passing on October 19, 1988, and then with her son, for over 55 years.
Louise's first priority in life was to ensure her family was taken care of, but beyond that, she thrived in taking care of everyone she came across.
Throughout her time on this Earth, Louise enjoyed many activities with her friends and family such as camping on Moosehead Lake and watching both her sons participate in stock car racing. Louise welcomed seven grandchildren and enjoyed all their activities, some of which were also stock car racing and horse racing.
Louise also enjoyed shopping with the grandchildren, lawn "saleing" and dinner at the China Dinah, in South China. Louise was also able to welcome 11 of her 14 great-grandchildren. Every year Louise insisted on hosting all the holiday dinners for the entire family at her home and she made it a point to visit her brothers on "the farm" multiple times a week, bringing them "snacks". Truth be told that was just an excuse to check in on them. Louise was a firm believer in showing her love by feeding everyone.
When Route 201 was a major trucking route she would often feed some of the drivers who made recurring fuel stops on their way through and would often board and feed other stock car drivers and their family or crew if she deemed their return home at night to be too long.
Louise had a heart of gold and loved to share it with the world around her. She will be loved forever and missed immensely.
Louise was predeceased by her parents Erlon and Gladys Shores, her stepmom, Beverly Shores; her husband, Cecil Bellows; brother, Herbert and his wife Nelly Shores, brothers Fred, Donald, Manly and Dale Shores.
Louise is survived by her her sons Edward Bellows and wife Marie, Robert Bellows and wife Marie; her grandchildren Brad Bellows and partner Jane, Casey Bellows, Kristie Bellows and husband Jim Wagg, Bryan Bellows and partner Stephanie, Roberta Bellows and partner Kayden, Bobby Bellows and partner Tayla, Nicole Genest and husband Todd; step-granddaughters Montana and Donna Roy; 14 great-grandchildren, Johnathan, Parker, Kylie, Olivia, Dinah, Judith, Carson, Jacob, Bryden, Caleb, baby girl Genest, Scarlett, Bryce and Freya; sister-in-law, Lois Shores; sister, Gloria and husband Ronald Gregory; brothers Amasa Shores and partner Darlene, and Allen and Danny Shores; and many nieces and nephews.
Graveside service and Celebration of Life will be held in the spring at a date still to be determined.
Arrangements are in the care of Lawry Brothers Funeral Home, 107 Main St., Fairfield where memories may be shared, and an online register book signed by visiting http://www.lawrybrothers.com.
CARLA DILLON-JONES
SIDNEY – Carla Dillon-Jones, 87, passed away peacefully on Wednesday, March 8, 2023, at Bella Point Assisted Living, in Sidney. Carla was born on December 8, 1935, the daughter of Thomas Dillon Sr. and Sybil Howes Young.
She was a member of the Mayflower Society, the DAR, Maine Historical Society, and several local historical societies. Carla loved nature, flowers, birds, wildlife, foliage, and the color pink. She had great appreciation for family and friends, and although she struggled with stroke related memory issues near the end of her life, she remembered every person and every bit of her past. Carla's passion was genealogy and she spent most of her life researching her family, as well as the families of many others.
Carla loved to travel and went to Ireland twice, once on her own, visiting the areas of her Dillon roots. She married Paul Jones on a snowy Christmas Eve, in Arizona, and was thrilled that there was a bit of snow to celebrate the occasion. She and Paul spent time living in Arizona and Florida, and she embraced every new adventure.
Carla was predeceased by her parents; her husband Paul Jones Jr, former husband Edward Foster, brothers Keith Dillon and Gerald Dillon.
She is survived by her son John Foster and Lurie; her daughter Heidi Atwood and Jolly; her grandchildren Dustin Beane and Melissa, Amber Beane, Tucker Atwood and Autumn, Bailey Coldwell and Cory, Jacob Atwood; stepson Paul Jones and stepdaughter Virginia Jones; her great-grandchildren, Levi Beane and Elliana Coldwell; her brother Thomas Dillon Jr. and Dodie; sister Bonnie Wright and Russ; many nieces, nephews, and cousins, especially cousin Patrice Drummond and Greg, and their daughters Kate, Maggie, and Anna.
A celebration of her life will take place at the Concord Cemetery when the weather is warmer, since she didn't care for the cold!
Arrangements are under the care and direction of Giberson Funeral Home and Cremation Services. To leave a condolence for the family and to view the online obituary, please visit http://www.gibersonfuneralhome.com.
ROBERT G. CLARK SR.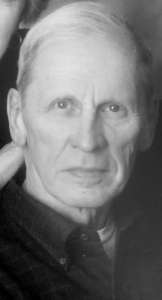 VASSALBORO—Robert Gene Clark Sr., 89, passed away Thursday, March 9, 2023, at the Togus VA Medical Center, in Augusta. He was born December 20, 1933, a son of Harold and Phyllis (Davis) Clark.
Bob graduated from Bridgton High School in the class of 1953. Following school, he enlisted in the United States Air Force, proudly serving his country for four years. In December 1956, he married Janice C. Sanborn. The two eventually settled on a farm on Cross Hill Road, in Vassalboro, raising their five children.
Bob was employed for many years as a machinist at Scott Paper Co., in Winslow. He was a long time volunteer at the Bread of Life Ministries soup kitchen, in Augusta, and Wildlife Care Center, in Vassalboro, where he mowed the lawn every summer for over 25 years.
Bob was a true Mainer and a farmer who took pride in caring for his property. He always had a project going on, whether it was cutting wood, haying, or harvesting 500 bulbs of garlic. He took great care of their farm animals over the years and had a soft spot for his beloved dogs. Bob will be remembered as a hard working man with a good sense of humor.
He was predeceased by his brother, Ronald Clark; a grandson, Colin Cronin, and a great-granddaughter Grace Elizabeth.
He is survived by his wife of 66 years, Janice Clark; his children, Jody Jones and her husband Stephen, Jill Spicer and her husband Scott, Robert "Bobby" Clark Jr. and his wife Sharon, Julie Cronin and her husband Michael, and Jolene Gamage and her husband Scott; his sister, Kathleen Sjogren and her husband Dick; grandchildren, Ted, Janice, Josie, Jody, Whitney, Lindsey, Alivia, Garrett, Riley, Abby, Samantha, Katie, Mitchell, Maggie, and Addison; and 14 great-grandchildren with one more on the way.
A memorial service will be held at a later date to be announced.
In lieu of flowers, donations in Robert's name may be made to: Wildlife Care Center, 1787 North Belfast Ave., Vassalboro, ME 04989.
Arrangements have been entrusted to Plummer Funeral Home, 983 Ridge Rd., Windsor, ME 04363. Condolences, stories and photos may be shared by visiting www.plummerfh.com.
DAVID J. BERNIER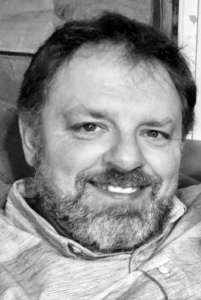 BENTON – David Jason Bernier, 48, of Benton, passed away on Thursday, March 9, 2023. David was born, in Brunswick, on May 16, 1974, to parents Maurice and Patricia (Willey) Bernier.
He grew up in Lisbon and attended local schools, graduating from Lisbon High School in 1992. Following graduation he attended various colleges for several years, but never really found his niche. In high school, David discovered a love of singing and playing guitar, performing in all his high school talent shows. In 1995, David pursued his dream of playing country music by becoming a member of The Midnight Ridge Band, and becoming a part of the family of Jim and Dawna Baker, Joe and Lisa Tanguay, and Don and Kim Tanguay, performing across Maine for nearly 10 years.
In 2004 and 2007, David was blessed with his two greatest creations, the births of his sons, Garrett John-David Bernier and Ryder Joseph-Albert Bernier. In 2017, David was able to marry his dream girl, Tracey Anne Lee Bernier, who has stood by him faithfully and cared for him lovingly. He also gained additional family members including three more boys whom he loved and thought of as his own sons, Jacob and Branden Lee and Carl "CJ" Jackson. In 2018, David was able to accomplish another life long dream by going to work for the railroad as a conductor, first for Pan Am Railways and most recently Eastern Maine Railways.
David is survived by his wife, Tracey Lee Bernier; his five children, Garrett Bernier, Ryder Bernier, Jacob Lee, Branden Lee, and Carl Jackson; his parents, Maurice and Patricia Bernier; his brother, Daniel Bernier and his wife Shelley and their children, Bryce and Rieslynn; Tracey's family, mother-in-law, Judy Alley; brothers-in-law Mike Lee and his wife Angela and children, Jessica and Eric, Tommy Digby and his wife Jennifer, and Erik Lee and his wife Ashley; and sister-in-law, Shannon Barletta and her two girls, Michaela and Brynne; as well as many extended family members.
A memorial visitation will be held on Friday, March 24, from 1 – 2 p.m., at Plummer Funeral Home, 16 Pleasant St., Augusta, Maine, 04330, where a memorial service will begin at 2 p.m.
Condolences, stories and photos may be shared by visiting http://www.plummerfh.com.
In lieu of flowers, memorial contributions may be made to a college fund being created for his son Ryder at: http://www.gofundme.com/f/3djpfu-ryders-college-fund
JOAN T. MEIER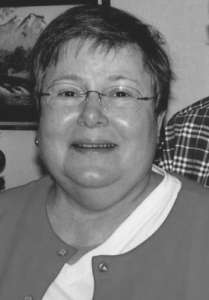 WATERVILLE – Joan Theresa Meier, 79, of Oakland, passed away on Monday, March 13, 2023. Joan was born in Brunswick the daughter of Emile and Theresa Gagne.
She graduated from Mount Merici High School, in Waterville, in 1961. She then graduated with an associates degree from Thomas College, in Waterville, in 1963.
In 1964 she married George Meier and together they had three children. They lived in different parts of the country due to George's military service. In 1978, they moved to Oakland where they made their home. Joan enjoyed sewing and quilting projects for her family. She also enjoyed traveling and accompanied George on several of his business trips.
Joan was predeceased by her father Emile Gagne; and her daughter, Theresa Marie.
She is survived by her husband of 58 years, George Meier; her mother Theresa Gagne; her daughter, Deborah Meier; her son, Michael Meier; her brother, Robert Gagne and his wife Patti; and her sister Lorraine Landry.
Visiting hours were held on Wednesday, March 22, at Gallant Funeral Home, 10 Elm Street, Waterville, Maine.
Burial will be held at Saint Francis Catholic Cemetery in the spring.
ROBBIE LAVERRIERE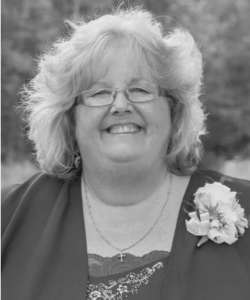 CLINTON – Robbie Laverriere, 68, passed away unexpectedly on Tuesday, March 14, 2023. She was born on August 16,1954, in Camp Lejeune, North Carolina, to tRobert Mosher and Dorothy (Callaghan) Mosher.
Robbie graduated in 1972 from Waterville High School. She was employed at Kennebec Supply Co., in Waterville, for many years. She later became a passionate employee at L.L. Bean until retiring in 2015.
Her love for the beach led to meeting the love of her life, Normand Laverriere, at Old Orchard Beach. She found so much joy in her collection of all things lions and angels. She was the best cookie baker, though her frosting skills were a work in progress, and was always ready to paint or snuggle. There was nothing she loved more than spending time with her grandchildren.
Robbie is survived by her husband, Normand Laverriere; her son Jacob and his wife Aimee; and her grandchildren Ainsley and Jacoby Laverriere; her four sisters, Denise Chamberlain and husband Ron, Joan Clement and husband Mark, Jean Casey and husband Patrick, and Judy Belanger and husband Larry; many nieces, nephews, cousins.
She was predeceased by her parents, Robert and Dorothy Mosher, her mother-in-law Pauline Laverriere.
There was a church service in her honor at Notre Dame Church, in Waterville, on Saturday March 25, 2023. A celebration of her life was held at the church hall immediately following.
Arrangements are under the care of Dan and Scott's Cremation and Funeral Service 445 Waterville Road, Skowhegan, Maine 04976.
In lieu of flowers, donations may be made to the Humane Society Waterville Area, 100 Webb Rd., Waterville, ME 04901, in her name.
LINDA A. WING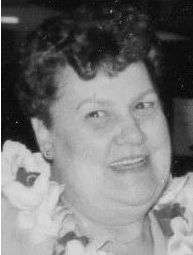 WATERVILLE – Linda Ann (Beauchemin) Wing, 88, of Waterville, passed away peacefully on Wednesday, March 15, 2023. She was born to the late Herbert Beauchemin and Alice (Reed) Beauchemin on February 4, 1935, in Hartford, Connecticut.
Linda graduated high school through the Adult Program at Waterville Senior High School in 1974. She worked for Zayre then Ames Department Store, both in Waterville, from 1973 until her retirement at the age of 65.
Linda was a lover of music, art and old movies. She was a painter, a knitter and a scrapbooker.
Linda was predeceased by her husband whom she married on April 25, 1960, the late Clifford Henry Wing Jr. They lived in Connecticut until they relocated to Maine in 1967.
Linda is survived by her children, Robert Wing and his wife Rebecca Wing, of West Virginia, Sher Walker and her partner Bruce Walker, of China, Kia Heckman and her husband Scott Heckman, of Vassalboro, Bradley Wing and his partner Dawn Brasil, of Oakland; and daughter-in-law Lorelei Wing, of Waterville; her grandchildren, Shawna, Trevor, Sara and Jessica, as well as her great-grandchildren Jasmine, Zachary, Kenzie, Amy and Henry.
A celebration of Linda's life will be held in the late summer or early fall.
Arrangements are under the care of Dan and Scott's Cremation and Funeral Service 445 Waterville Road, Skowhegan, Maine 04976.
HELEN C. POULIN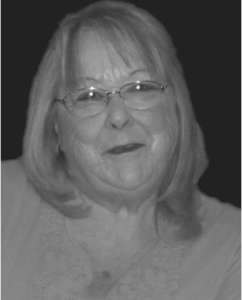 SIDNEY – Helen C. Poulin, 74, of Sidney, passed away on Wednesday, March 15, 2023, at Oak Grove Center, in Waterville. She was born in East Vass­alboro on July 30, 1948, the daughter of the late Manley and Nellie (Gurney) Goodale.
She attended school in Vassalboro and then on to Winslow High School. After high school, she started working as a CNA at Volmer's Nursing Home, in Vassalboro, and then on to the Waterville Convalescent Center, (now Oak Grove Center). On November 25, 1972, she married Gerald Poulin, of Sidney, had two children together, and just last year, celebrated 50 years of marriage.
After having her own children, she opened her home to several children throughout the years, including her nieces and nephews. After her children were grown, she started working outside of her home at Home Resources of Maine and providing personal care to several clients in the community and made several lasting relationships with many of her clients.
Her care and compassion to elderly members in the Sidney area has made a lasting effect on the families of those individuals and brought those families comfort knowing she was giving such wonderful care to their family member. She made several lifelong friendships through the years. Many of her family, especially her cousins, called her Goodie or Goodsta, and whatever other name one felt fit her. Helen saved her favorite job for last and that was caring for her grandchildren in her home.
Helen was the leader of the local T.O.P.S. group for several years, served as an Avon representative, and a Fashion Two-Twenty representative selling makeup and various accessories. Of course, Helen always had one requirement and that was that you would have to deal with her humor, wit and sarcasm.
Helen also enjoyed the CB radio, going by the name of "Cabbage Patch", aka "Patches", and the adventures that went along with that. She enjoyed spending time with her husband Gerry and taking rides to the coast, attending several country music shows that her brother-in-law Norm hosted with Norm Poulin Productions, and loved attending her grandchildren's activities. She was especially proud to attend the scouting events to celebrate the accomplishments of her son Ryan, and as well as attending many years of dance recitals for her daughter Kim, and granddaughter Layla's as well.
Helen was predeceased by her parents, Manley and Nellie Goodale, her brother Ronald Goodale, and her sister Barbara Goodale.
Survivors include her husband Gerald Poulin, of Sidney; son Ryan Poulin and his wife Charity, of Sidney; her daughter Kimberly Murgo and her husband Lorenzo, of Benton; her youngest sister Heidi Goodale and her fiancé Wendall Brann, of Farmingdale; her grandson Dawson Poulin, of Sidney; granddaughters Addison Poulin, of Sidney, and Layla Murgo, of Benton; her aunt, Edna Greenlaw, of Winslow; and brother-in-law Norman Poulin, of Sidney; as well as many nieces and nephews, and cousins.
A service will be held on Saturday, March 25, 2023, at 11 a.m., at the Vassalboro United Methodist Church, 614 Main Street, Vassalboro, with a celebration of life and luncheon following at noon at The Mill, 934 Main Street, in Vassalboro.
Arrangements are under the direction of Dan and Scott's Cremation and Funeral Services of Skowhegan, Maine.
In lieu of flowers, donations may be made in her memory to Vassalboro United Methodist Church or the National Breast Cancer Foundation.
WILLIAM J. DOUGLASS SR.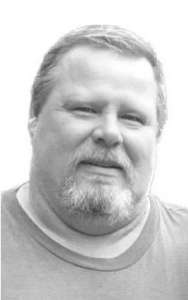 CLINTON – William "Bill" J. Douglass Sr., 56, of Clinton passed away on Thursday, March 16, 2023. Bill was born to Della and William Douglass on May 9, 1966.
Bill was a devoted husband , best friend and soul mate of 30 years to Tonya Douglass, and together they shared an amazing and wonderful life.
He was a father to Billy and Amanda Douglass, of Fairfield, Chrissy Douglass and Coby Foss Sr., of Clinton, and Devin Douglass, of Clinton, and the one that became a daughter to him, Savannah Dustin.
Bill was a very special admirable "MA" to his granddaughter, Alyssa Sue Carter, who shared a special tight bond together. A fun and dedicated "Grampy" to Trinity, Darianna, Deztiney, Hayden, Coby Jr. and a special, dedicated "Grampa" to Emmett, along with the most caring "PaPa" to Kennedi Linnell. He also leaves behind his sister, Lori Bolduc and her husband Dan, along with nephews Justin and Brad; his mother-in-law, Karen Reid, of Waterville; brother-in-law, Dana and partner Jess, of Fairfield, Mike and Courtney Gamblin, of Windham; sister-in-law, Danielle Sullivan and husband TR, of Vassalboro, and Heather Poulin and husband Adam, of Troy.
Bill was predeceased by his parents Della Rosa Douglass and William Walter Douglass, and father-in-law, Dana Dodge Sr.
Bill spent his life working with all he had to build his family business Quality Pools and Decks, in Clinton. He also spent many years with his right hand man, John Jabar Jr., employed for Castine Energy Construction.
He enjoyed many years gathering around the table on the Whitten Road, their yearly anniversary gathering, restoring antique cars and car shows, loved tractors, fishing trips to Eustis and Jim's Pond, and always looked forward to the Clinton Fair.
He would never hesitate to take his shirt off his back to help someone in need.
A funeral service will be held on Friday March 24, at 2 p.m., at Lawry Brothers Funeral Home, in Fairfield.
Following the service, there will be a gathering at Fairfield VFW Post #6924, located at 246 Main St., Fairfield. You can find that information at: https://fb.me/e/RWRU0p8H?mibextid=N4tvPT.
A grave side burial will be announced at a later date.
Arrangements are in the care of Lawry Brothers Funeral Home, 107 Main St., Fairfield where memories may be shared, and an online register book signed by visiting http://www.lawrybrothers.com.
Any donations to assist the family can be made on the Gofundme page at https://gofund.me/b2ef79c8.
Responsible journalism is hard work!
It is also expensive!
If you enjoy reading The Town Line and the good news we bring you each week, would you consider a donation to help us continue the work we're doing?
The Town Line is a 501(c)(3) nonprofit private foundation, and all donations are tax deductible under the Internal Revenue Service code.
To help, please visit our online
donation page
or mail a check payable to
The Town Line, PO Box 89, South China, ME 04358
. Your contribution is appreciated!
https://townline.org/wp-content/uploads/2016/06/TownLineBanner.jpg
0
0
Website Editor
https://townline.org/wp-content/uploads/2016/06/TownLineBanner.jpg
Website Editor
2023-03-22 14:19:57
2023-03-22 14:19:57
OBITUARIES for Thursday, March 23, 2023