OBITUARIES for Thursday, March 31, 2022
EMERLINE P. BARTLEY
SHAWMUT – Emerline Pearl (Gurney) Bartley, 95, passed away peacefully on Monday, February 28, 2022, following a short illness. Born on August 7, 1926, to Otis A. and Gelie M. Gurney, she grew up and remained a lifelong resident of Shawmut.
She attended Fairfield schools, graduating from Lawrence High School in 1945.
She became employed at the Keyes Fibre Company's Shawmut Pulp Mill, in 1946, where she met and avoided the persistent advances of Eldon Bartley for quite a while until her twin sister Earline stepped in and told her that he was not going to keep asking her out forever. Earline demanded that she say 'yes' the next time he asked her out, and then she told Eldon to go tell Emmie what time he was picking her up, and that was that. Emerline and Eldon were married on April 24, 1948. They celebrated 66 years together before Eldon's passing in June 2014.
Emmie worked for Keyes Fibre (now Huhtamaki) from 1946 until her retirement in 1988. She was a long-time member of the Shawmut Chapel, a 50-year member of the Goodwill Rebekah Lodge and long-time volunteer with her sister Earline and their husbands at the Fairfield Food Pantry and at Good Will-Hinckley's Festival of Trees.
Together, she and Eldon enjoyed snowmobiling, motorcycling, bowling, and any time spent at their camp in Mud Cove, on Moosehead Lake, in Greenville. Although she would go out fishing on the lake, her favorite fishing spot was Prong Pond where she spent hours with her great friends Florence and Bobby Decker. Emmie did not care what kind of fish she caught, she just liked catching fish. She also enjoyed time in the sky flying with Eldon in his Piper Cub Plane.
She was a favorite aunt to many of her nieces and nephews, and they hold cherished memories of time spent with her skating on the Kennebec River or walking down the train tracks to Black Stream where many hours were spent on the ice. The Skowhegan State Fair was a favorite yearly outing, as well as any quick trips for an ice cream. Holiday gatherings were always extra special because Aunt Emerline spent all her time playing games with the kids.
You couldn't go visit Aunt Emerline and not walk away with at least a $5 bill tucked in your pocket, rather you knew it was put there or you surprisingly found it later. Her home was a safe and loving space, and visits were filled with a lot of laughter, a good card game, and the insistence that you have something sweet to eat.
Emerline was predeceased by her husband, Eldon Bartley; her parents Otis and Gelie (Peavey) Gurney; her brother Omar Gurney, sisters Ruby Harding and Christine Beaulieu, and many brothers-in-law and sisters-in-law on both sides.
She is survived by her twin sister, Earline McGoff; and many nieces and nephews.
At her request there will be no visitation hours or funeral service.
Arrangements under the care and direction of Dan & Scott's Cremation & Funeral Service, Skowhegan.
MICHAEL R. L'ABBE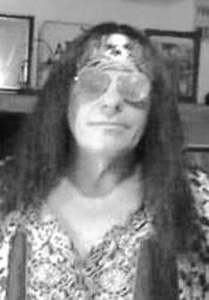 FAIRFIELD – Michael Richard L'abbe died on Wednesday March, 9, 2022, following a lengthy battle with cancer.
Mike really loved being in the open outdoors exploring the woods and had a love for animals so much so at one point he worked at the Humane Society in the early 2000s and once done there took in many animals and cared for them; he also was a mason tender, which he built part of the golf course over at Giffords in the '90s. He was a great friend, a great uncle and amazing husband.
He was predeceased by his father, Fernand L'abbe, his mother, Lucille L'abbe; and his brother, David L'abbe.
He is survived by his wife, Cheryl L'abbe of 39 years, one another's better half, a full life of love and happiness; two brothers, Stephen L'abbe and his wife Natalie L'abbe as well as Scott L'abbe and his fiancée Shelly Crosby; a sister, Susan L'abbe; Peggy Sherwood, his niece who loved him very much, as well as Cody L'abbe, his nephew; many great-nieces and great-nephews.
There will be a celebration of his life to be determined.
In lieu of flowers please send donations to Harold Alfond Center for Cancer Care atMaine General, 157 Capitol St., Augusta, ME 04330.
KEITH N. PEASLEE
VASSALBORO – Keith Norman Peaslee, 86, of Vassalboro, passed away on Monday, March 14, 2022. Keith was born, in Windsor, on May 18, 1935, to George and Gwendolyn Peaslee.
He was the fourth of eight children born at home. Keith met the love of his life, Sylvia, while attending Cony High School, in Augusta. He graduated in 1953, and they married on October 6, 1956. They served in the U.S. Army together two years before returning to Vassalboro to start a family, bringing Daniel home in 1963 and Kathy in 1965.
Keith worked in the state laboratory as a chemist, worked as a x-ray technician, and he and Sylvia successfully sold Electrolux for several years. He was an active member of the Vassalboro Fire Department, the Vassalboro Masonic Lodge and a trustee at the North Windsor Baptist Church, for over 35 years.
Always prepared with a story to share or an item to show, Keith and Sylvia always welcomed family, friends, and even strangers into their home.
Keith was predeceased by his parents, five of his siblings, and his wife Sylvia.
He leaves behind his two children, Dan and Kathy; siblings Judy and Hank; seven granddaughters; 11 great-grandchildren with two on the way; and one great-great-grandson. He had many nieces and nephews.
A memorial service was held on Saturday, March 26 , at the North Windsor Baptist Church.
A graveside burial took place on Monday, March 28, the Veterans Cemetery, in Augusta.
Donations may be sent to North Windsor Baptist Church, 955 Ridge Road, Windsor, ME 04363.
JEROME CARON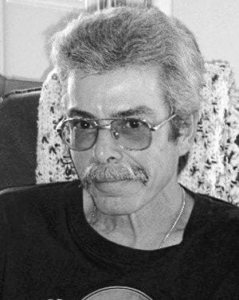 WATERVILLE – Jerome "Jerry" Caron, 62, died unexpectedly on Tuesday, March 15, 2022, at Maine­General Medical Center. He was born in Waterville, November 20, 1959, the son of Henri and Antoinette (Reny) Caron.
He was raised on the Cushman Road, in Winslow, at the family home with four siblings.
Jerome lived in Waterville most of his adult life. He graduated from Winslow High School in 1978 before beginning work in a variety of carpentry and construction capacities.
From 2004 to current he worked as a property manager in Waterville and managed a number of properties and dozens of tenants. His energy, effort and positive outlook were infectious, and he was respected and appreciated by those who knew him best. As personable and thoughtful as he was, perhaps his most compelling characteristic was his integrity. He took great pride in being reliable and being a man of his word. Those around him always knew they could depend upon him, regardless of the circumstances. If Jerome told you he was going to do something, he did it.
A lifelong New York Giants fan, Jerome also greatly enjoyed fishing, boating, kayaking and getting together with his family and friends on birthdays and holidays.
Jerome was predeceased by his parents Henri P. Caron, on August 2, 1996, and Antoinette M. Caron, on May 10, 2008; and by his brother Roger J. Caron, on October 4, 2020.
He is survived by three siblings, Leo P. Caron and wife, June, of Benton, James P. Caron, of Dania Beach, Florida; a sister, Yvonne M. Reifschneider and husband, Mark, of Canaan; a niece Anna Caron and a nephew Paul Caron, both of Benton.
A Mass of Christian Burial will be celebrated at 9 a.m. Saturday, May 14, 2022, at St. John the Baptist Church, 26 Monument St., Winslow, with Father Daniel Baillargeon officiating.
Committal prayers and burial will follow in St. Francis Catholic Cemetery, Grove St., Waterville.
Arrangements are under the direction and care of Gallant Funeral Home, 10 Elm St., Waterville.
An online guestbook may be signed, condolences and memories shared at http://www.gallantfh.com
CHRISTOPHER A. BENNETT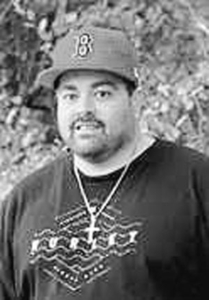 OAKLAND – Christopher Anthony Bennett, 39, of Oakland, passed away unexpectedly on Thurssday, March 17, 2022, at Eastern Maine Medical Center, in Bangor. Christopher was born on August 19, 1982, in Deer Lodge, Montana.
Christopher grew up in Parkers Chapel, Arkansas and in Maine. Christopher graduated from Townsend High School, in Townsend, Montana, in 1999. Christopher was an avid sports fan, especially the New England Patriots and Boston Red Sox.
Christopher enjoyed fishing, movies, video games, music, going to Foxborough to see his favorite team, and spending time with family and friends.
His girlfriend (Nicole Day) and her two children (Kaiden and Corbin) were very special to him and he loved them very much.
As Christopher's family and friends knew, he struggled with mental illness for most of his adult life. Due to his illness there were many dimensions to Christopher and although some days were a struggle for him, he was truly grateful for the people in his life. He will be forever loved and missed.
Christopher was preceded in death by his paternal grandparents, Donald and Carol Bennett, his maternal grandfather Ronald Loring, and his sister Cassie Jo Bennett.
Christopher is survived by his father Philip Bennett (spouse Sheila Bennett); his mother Tina Loring-Graham (spouse Edwin Graham); maternal grandmother Elizabeth McLeod; sister Courtney Loring-King; brother Thomas Bennett; step-sister Laura Wallace; step-brother Nickalas Graham; nephew Jeremiah Loring; niece Jennifer King; and many aunts, uncles and cousins.
Services were held at Veilleux and Redington Funeral Home, 8 Elm St Waterville, on Saturday, March 26.
Please visit http://www.VeilleuxFuneralHome.com to share your condolences with Christopher's family.
GARY W. PELLETIER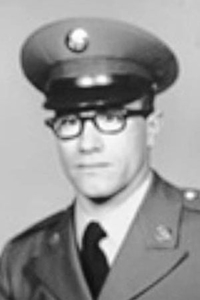 PITTSTON – Gary William Pelletier, 74, passed away peacefully on Thursday, March 17, 2022, at VA Togus Springs Hospice Center, Augusta. He was born in Presque Isle on October 1, 1947, to parents Rita and Eugene Pelletier, of Waterville, where he grew up and attended Waterville schools.
Gary served his Catholic faith community throughout his lifetime. Gary served in the U.S. Army during the Vietnam era. After Gary was discharged from the Army, he returned home to Waterville.
He worked in friends' local business for short time and then became employed by VA Togus for 30 years as librarian technician. He received recognition and awards for his dedication as a librarian technician. He retired in 2009 and enjoyed traveling, fishing, cooking and long walks in many local scenic parks. Gary was a loyal, trustworthy friend who would help anyone for whatever reason or cause.
He was predeceased by his parents and grandparents.
He is survived by his daughter Allison and grandchild, of Washington; many close extended families: The Coutures, Cormiers and Poulins
A celebration of life for Gary will be held later in the spring at the Maine Veterans Memorial Cemetery, Mt Vernon Ave. Augusta.
Arrangements are under the direction and care of Aable Cremation Service, Waterville
In lieu of flowers, donations may be made to VA Togus Springs Hospice Center, 1 VA Center BLD 207, Augusta, ME 04330.
GLENN E. PARADIS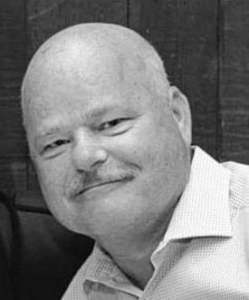 WATERVILLE – Glenn Edward Paradis, 57, passed away on Monday, March 21 2022. Glenn was born on August 31, 1964, to James Robert and Bernadette Paradis.
Glenn graduated from Bristol Central High School and worked as a shipping and receiving truck driver at the former Amstek Metals, in Connecticut.
Glenn loved his family to no end. His greatest pride and accomplishment was his son Christopher and he loved and cared for his mother unconditionally. His heart, and love for all of his family and all those who came in contact with was immeasurable.
Glenn loved to collect eagles, swimming and the sun. You could always find him outside or by the water enjoying nature.
He attended Faith Church, in Waterville, and had a deep love and closeness with God.
Glenn was predeceased by his father James and brother Dale G. Paradis.
Glenn leaves behind his son Christopher; his mother Bernadette; siblings Thomas and wife Penny Paradis, James and wife Sandra Paradis, Tammy and husband Frank Vanlinter; nieces and nephews Zachary Paradis, Kyle Paradis, Kayla Paradis, Bryan Paradis, Jessica Pelletier, Alyssa Paradis, Kade Vanlinter, Adam Vanlinter and Jason Galvin
A graveside service to be held in the spring.
Arrangements are under the care and direction of Veilleux and Redington Funeral Home, http://www.VeilleuxFuneralHome.com
In lieu of flowers, donations may be made to the ALS Association.
DOROTHY M. READ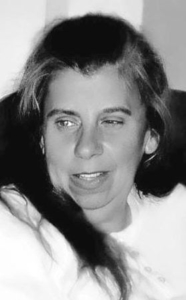 WASHINGTON – Dorothy M. Read, 80, of 36 Calderwood Road, died Sunday, March 24, 2022, at Sussman House, Rockport, following a brief illness. She was born in Gardiner on May 29, 1941, the daughter of Harry D. Tisdale and Dorothy M. (Morgan) Tisdale.
Mrs. Read was a homemaker in her own home for most of her life, raising her children. She also had a large extended family of children that she took into her home and treated as her own. She, her husband John, and children operated carnival games all across the northeast at all the major fairs, her favorite in her latter years being the Windsor Fair!
She was a member of the South Berwick VFW in her earlier years.
Dorothy was predeceased by her husband, John M. Read Sr., second husband, Armand Tardiff; father, Harry D. Tisdale, mother, Dorothy M. (Morgan) Tisdale; sisters Janice Jenkins of Maine, Arlene Findley-McRee of North Carolina, Harriet Rogers of Ohio; and four grandchildren, Amy, Joey, Ethan, and Emily.
Surviving is a daughter, Donna Smith and husband Clayton, of Augusta, four sons, Walter Read Sr. and wife Rose, of Thomaston, Brian Read, of Washington, Jeffery Read and wife Angela, of Somerville, and John M. Read Jr., of Washington; one brother, Harry D. "Sonny" Tisdale and his partner Annette, of New Smyrna Beach, Florida; and extended family, Lewis Staples and Randy Duquette; 35 grandchildren; 39 great-grandchildren; and several nieces and nephews.
At her request, there will be no public visitation.
A celebration of life will be held on May 7 at the Gardiner Lions Club, 25 Lions St., Gardiner, at 1 p.m.
Condolences can be sent to John/Brian Read, 36 Calderwood Rd., Washington, ME 04574.
Arrangements have been entrusted to Plummer Funeral Home, 983 Ridge Rd., Route 32, Windsor. Condolences, photos and stories may be shared at http://www.plummerfh.com.
Responsible journalism is hard work!
It is also expensive!
If you enjoy reading The Town Line and the good news we bring you each week, would you consider a donation to help us continue the work we're doing?
The Town Line is a 501(c)(3) nonprofit private foundation, and all donations are tax deductible under the Internal Revenue Service code.
To help, please visit our online
donation page
or mail a check payable to
The Town Line, PO Box 89, South China, ME 04358
. Your contribution is appreciated!
https://townline.org/wp-content/uploads/2016/06/TownLineBanner.jpg
0
0
Website Editor
https://townline.org/wp-content/uploads/2016/06/TownLineBanner.jpg
Website Editor
2022-03-30 17:51:12
2022-03-30 17:51:12
OBITUARIES for Thursday, March 31, 2022