OBITUARIES for Thursday, March 9, 2023
DONNA J. BURNS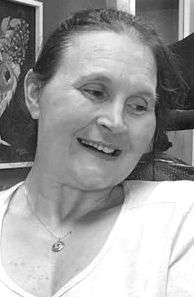 FAIRFIELD – Donna Jean Burns, 49, of Fairfield, passed away on Mon­day, February 13, 2023. Donna is the daughter of Betty L. Burns, born on July 27, 1973, in North Anson.
She graduated from Cony High School, in Augusta, in 1992.
Donna was diagnosed with mitochondrial disease in her early 20s, but that never stopped her from living and loving. Donna loved being able to participate in Special Olympics where she received numerous medals of which she was proud. She loved playing bingo, shopping, lawn sales and doing color art with her mother and she looked forward to family gatherings.
But what gave her the most joy in life was being with her mom. They used to say "we are a package deal". There was never any doubt how much Betty loved her Donna and no doubt that Donna knew that and loved her back as much. She was the love of Betty's life. There are no words to describe the bond that they shared.
Donna loved her entire family. She would be asked if she had a favorite, her response would be, "I love them all"!, and she did.
Donna was predeceased by her grandparents Doris and Joe Ayotte, Aunt Eva Tibbetts and Uncle Pat Ayotte.
Besides her mother Betty, Donna is survived by many aunts and uncles: Edward and Jeannette Ayotte, Chad Ayotte, Pierre and Linda Ayotte, Maddy and Bill Pierce, Joanne Ayotte, Mae and Todd Dickey, Clarence and Marianne Ayotte, Tony and Stacey Ayotte and many loving cousins.
Celebration of life was held Saturday, February 25, 2023, at Christ Community Fellowship Church, on Maple Street, in Madison.
Arrangements under the direction and care of Dan & Scott's Cremation & Funeral Service, 445 Waterville Road, Skowhegan ME 04976.
In lieu of flowers, donations may be made to Klearview Manor, 149 Skowhegan Rd, Fairfield, ME 04937 in Donna's memory.
RONALD H. TRASK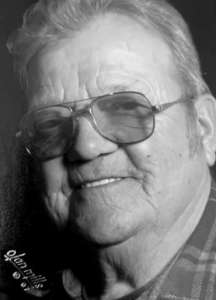 OAKLAND – Ronald Harold Trask, 85, of Oakland, passed away at his home on Wednesday, February 15, 2023, following five-years of severe disability. Ronald was born at home on July 13, 1937, to Richard and Georgianna (Fogg) Trask, of Oakland, and spent the last 40 years living on the same property with his wife and family.
Years ago, he worked at the Fenway Restaurant, Dakins Sporting Goods, Day's Jewelers, Frito Lay, all in Waterville, and ended up at Statler Tissue, in Augusta, for his last 15 years of work.
He was like a moose on the loose and a definite force to be reckoned with. Between his many jobs and former wives, he couldn't go anywhere without running into old cronies and retelling old bar-room stories. Obviously he was well-liked and was the man of the hour.
When he was younger, he hunted deer and fished, and loved to ride his motorcycle. He was a pool shark and avid bowler.
When he was young, he had a bad snowmobile accident and as a result was never able to ride again. In later years, he couldn't do any of those things anymore so we would go sight seeing to get out of the house. He would stop at yard sales, etc., and end up eating out somewhere, much to his delight.
He was predeceased by his parents; and his young son (and namesake), Ronnie Trask; as well as brothers Herbert, Raymond, Arthur, and Chester Trask, and sisters Nellie King, Della Massie, and Priscilla Dorr.
He is survived by his wife of 40 years, Georgia (Elwell) Trask; their daughter, Rebecca Dostie and her husband Christopher; sons Randall Trask and his wife Pauline, Ricky Trask, Scott Nesbit and Lisa; daughters Kimberly Mngqibisa and her husband Gift, Dee Haun and her husband Rick, and Dacia Rancourt and her husband Christopher; his two siblings, Timothy M. Trask and Marion Pressey who are twins; grandson, Myles Rancourt and his wife Lizzy; granddaughters Megan Bacon and her husband Nick, Rachael McKenney and her husband Davis, Jenna Nesbit, Zoleka, Luthando, and Mathandzima Mngqibisa, Casey Collins and her husband TJ, Brook York, Nicole Trask and Andrew; great-grandchildren Cadence, Liam, and Olivia McKenney, Brayden and Silas Reed, Allie and Ella Collins, and Carter York.
GALEN F. HISLER JR.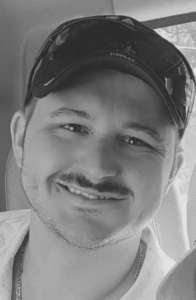 WHITEFIELD – Galen Forest Hisler Jr., 30, passed away on Wednesday, February 22, 2023. He was born on September 29, 1992, a son of Tricia (Patterson) and Galen Hisler Sr.
Galen grew up in Somerville and attended Erskine Academy, in South China.
In 2013, he enlisted in the Maine Army National Guard as a horizontal construction engineer in the 262nd Engineer Company. In 2016, he transferred to the 619th Transportation Company United States Army Reserve and became a motor transportation operator (88M), where he deployed to Poland in support of NATO operations. His awards include the Armed Service Ribbon, National Defense Service Ribbon, Armed Forces Reserve Ribbon, Army Reserves Achievement Medal, and Army Commendation Medal.
In addition to his military service, Galen was a volunteer firefighter for both Somerville and Whitefield Fire Departments for many years. Galen was a true patriot and proud to follow in his family's footsteps, serving both his country and his community.
Galen was married to his beloved wife, his love, his rock and trusted best friend, Beth Spicer-Hisler, and together they made their home in Whitefield. Galen was an avid outdoorsman who enjoyed hunting, tinkering on his vehicles, and spending time with his family, especially with his cherished and precious son, Carter Hisler.
A social person with an unforgettable sense of humor, Galen will be remembered as a generous and passionate person with an old soul. Most importantly, Galen was saved and knew he would be with God when he was called home.
Galen is survived by his wife, Beth Spicer-Hisler; his son, Carter Forest Hisler; his parents Tricia and Galen Hisler Sr.; his siblings Trina Hisler, Lacey Christiansen and her husband Amos, Jessica Hisler, Ashley Hisler, Kadie Hisler Dostie and her husband Tim, and Forest Hisler; his paternal grandmother, Jeanette Louise Feltis; his maternal grandmother, Patricia Weston; his nephew Wyatt Hisler; his nieces Debbie Christiansen, Esther Christiansen, Bianca Dostie, Ashlyn Dostie, and Samantha Dostie; and several aunts, uncles, and cousins.
He was predeceased by his paternal grandfather, Forest G. Hisler Sr., and maternal grandfather, Donald T. Patterson.
A funeral service will be held on Friday, March 10, at 11 a.m., at the funeral home. Burial with military honors will take place in the spring at Sand Hill Cemetery, in Somerville.
Condolences, stories, and photos may be shared by visiting http://www.plummerfh.com.
In lieu of flowers, memorial contributions in Galen's name may be made to the Wounded Warrior Project at woundedwarriorproject.org or, Whitefield Fire Department, 36 Townhouse Rd., Whitefield, ME 04353.
CATHY FISHER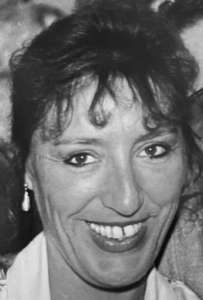 VASSALBORO – Cathy (White) Fisher, 66, passed away Thursday, February 23, 2023, at MaineGeneral Medical Center, in Augusta. She was born December 30, 1956, in Waterville, the daughter of Floyd "Ikey" and Theresa (Landry) White.
She attended Waterville High School. On August 20, 1988, she married Glen R. Fisher, in Vassalboro.
She was employed for many years at C. F. Hathaway Shirt Manufacturing Company, in Waterville. Cathy enjoyed boating down river and being with large groups on China Lake, planting and maintaining flower and vegetable gardens, and canning what she grew. She loved socializing and was very independent. Cathy loved animals.
Cathy is survived by her husband of 35 years, Glen R. Fisher, of Vassalboro; mother, Theresa White, of Vassalboro; sister, Nancy Adams, of Winslow; two brothers, Doug White and wife Pat, of Vassalboro, Harland White and wife Ann, of Vassalboro.
She was predeceased by her father, Floyd "Ikey" White; and bother-in-law, Nelson Adams.
A Celebration of Life will be held on Saturday, March 18, at 11 a.m., at United Methodist Church, 614 Main St., in Vassalboro.
Arrangements under the direction and care of Dan & Scott's Cremation & Funeral Service, 445 Waterville Rd., Skowhegan, ME 04976.
In lieu of flowers, friends wishing may make donations in Cathy's memory to United Methodist Church, 614 Main St., Vassalboro, ME 04989.
ERNEST J. CINQ-MARS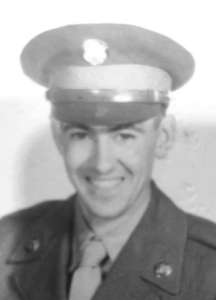 WATERVILLE – Ernest J. Cinq-Mars, 88, of Waterville, passed away on Friday February 24, 2023, at home. He was born in Pawtucket, Rhode Island, the youngest of nine children of the late Wilfred Cinq-Mars and the late Alicia (Gregoire) Cinq-Mars.
He served two years with the U.S. Army occupation in Germany. He married Arlene (McCabe) Cinq-Mars, of East Providence, Rhode Island, in 1957. Ernest joined the U.S. Air Force and was stationed in Topsham. In 1968 he moved his family to Waterville after taking a job with Keyes Fibre Co. (now Huhtamaki), in Waterville, in data processing. He retired after 26 years with the company.
Ernest was elected to the Waterville City Council serving two terms in the 1970s. He was a lifetime member of the Veterans of Foreign Wars (VFW) and a member of the Benevolent and Protective Order of Elks, Lodge #905.
He was predeceased by his son, Gregory Cinq-Mars.
He is survived by his wife, Arlene (McCabe) Cinq-Mars, of Waterville; sons, Mark Cinq-Mars, of Virginia Beach, Virginia, and Ernest T. Cinq-Mars, of Biddeford; daughter, Marie Chan, of Waterville; sons, Kenneth and his wife Gisele Cinq-Mars, of Georgetown, and Paul Cinq-Mars, of Las Vegas, Nevada; five grandchildren; two great-grandchildren; many nieces and nephews; and his sister, Aline Dube, of Apopka, Florida.
A Mass of Christian Burial was held at Notre Dame Church, in Waterville, on Wednesday, March 8.
BENJAMIN B. TWITCHELL III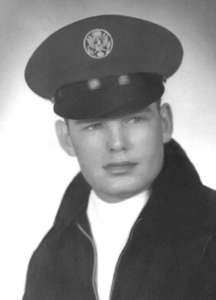 WINSLOW – Benjamin Bird Twitchell III, 77, passed away on Friday, February 24, 2023, following a long and valiant battle with prostate cancer. Born in Portland in 1945, to Capt. Benjamin B. Twitchell II and Gloria (Wing) Twitchell, Ben grew up in South Paris.
He met his future bride and love of his life, Linda Aldrich, when he was just 15 years old. After graduating from Oxford Hills High School in 1963, Ben enlisted in the United States Air Force and served his country for four years. He and Linda were married in August 1965 and were never far away from one another for the 57 years of their marriage.
After the Air Force, Ben moved back to Maine and started a career working for New England Telephone. He worked his way up into management, continuing through various iterations of the phone company, and retired early after 26 years of service from NYNEX in 1995.
Always restless and looking for something to do, Ben became a school bus driver upon his retirement, and served that role for 22 years for the Vassalboro School Department. He loved "driving bus" and the connections he made with students and families, and also represented bus drivers in union contract negotiations.
Always civically and community minded, Ben was involved in many organizations throughout his life. He participated in DeMolay, the Masons, the Lions Club, bowling leagues, Little League coaching, and as a Boy Scouts of America leader in four different troops across the state.
During his bus driving years he became interested in politics and ran for Winslow Town Council, where he served nine years. After his retirement from the telephone company he also became a bit of a handyman, doing odd jobs for folks in the community. Ben always loved a project, whether he was the one doing it or overseeing the work being done.
Ben will be remembered by his generous heart, his championing of the underdog, pride in his country, but mostly his fierce love and protection for those he loved, especially his family. He loved to tell stories, such as his adventures as a teenager and the cars he drove. Ben loved to laugh, be the center of attention, and chat up anyone willing to talk.
He loved the outdoors, hunting with his sons, traveling south during winter months, buying and selling boats and cars and all sorts of other motorized equipment, going out to eat, watching the Hallmark Channel, whistling no tune in particular – especially when he was doing a project, and lending a hand to anyone in need in any way they needed it.
Ben is survived by his wife, Linda Aldrich Twitchell; sons, Ben Twitchell IV and his wife Laura, of Bar Harbor, Scott Twichell and his wife Heidi, of Benton; daughter, Tiffany Twitchell and her husband David, of Kennebunk; six grandchildren; and three great-grandchildren; aunt, Fern Twitchell, of Naples; brother, Terry Twitchell, of Oxford; and sisters Carol Williams and April L'Heureux, of Norway; siblings-in-law and nieces and nephews.
A Celebration of Life will be held at the Winslow Congregational Church, on Saturday, April 1, at 1 p.m.
Arrangements are in the care of Lawry Brothers Funeral Home, 107 Main St., Fairfield where memories may be shared, and an online register book signed by visiting http://www.lawrybrothers.com.
ALVAH E. DONNELL III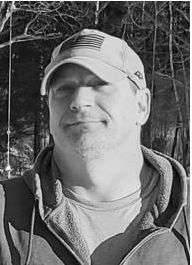 ALBION – Alvah E. Donnell III, 45, born August 4, 1977, on the U.S. Army Base, Fort Carson, Colorado, died Saturday, February 25, 2023, following complications from emergency heart surgery.
After his birth, his family moved to the state of Maine where he spent his whole life. He graduated from Gardiner Area High School and was an electrician by trade. Those that knew him, knew he could fix anything.
He was the father of 10 children, Derek Vintinner, Emily Donnell, Jacob Spinney, Alvah E. Donnell IV, Dylan Donnell, Trinity Camren, Katelyn Donnell, Gabriel Donnell, Bradley Donnell, and his infant son, Bryden Donnell who passed away in 2012.
He and his wife, Heather Donnell, the love of his life, just celebrated their 10th wedding anniversary in December. They have raised their family in Albion since 2011.
"Al", as his friends and family knew him, loved being active in his kids' lives and was a stay-at-home devoted father, which he cherished. He recently found a love for boating as well as a long-time love of the outdoors where he spent hours with his beloved dogs, Sissy and Chloe. Al was also active in the Albion Christian Church and worked with the youth for over 10 years, where he came to know and serve his savior Jesus Christ.
Al is survived by his mother, Marvel Hutchings, of Albion; father, Alvah E. Donnell Jr., and his wife, Patricia Donnell, of Belgrade; sisters, Una Purvis and husband Daniel Purvis, of Carmel, Ivy Cunliffe and husband James Cunliffe, of Monmouth, Angela Donnell and significant-other Robert Paquette, of Sydney; and brother, James Donnell, of Gardiner; his uncle, Peter Hutchings, and aunt, Sandra Hutchings of Hudson, Florida; many aunts, uncles, nieces, nephews, cousins, great-nieces, and great-nephews.
A funeral service took place Saturday, March 4, at Albion Christian Church, 51 Main St., Albion, ME 04910.
Burial will take place later this spring at the family plot in Puddledock Cemetery, in Albion.
Arrangements are in the care of Lawry Brothers Funeral Home, 107 Main St., Fairfield, where memories may be shared, and an online register book signed by visiting http://www.lawrybrothers.com.
Flowers and contributions are both welcome. Please make checks or donations in the care of Heather Donnell through the Five County Credit Union.
DANA J. LAGASSIE SR.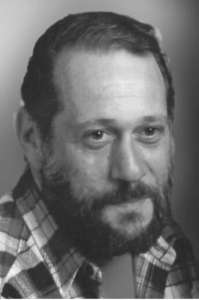 VASSALBORO – Dana J. Lagassie Sr., 73, died Saturday, February 25, 2023, at his home, following a long illness. He was born in Au­gusta on Nov­ember 23, 1949, a son of the late Joseph and Gertrude (Jackson) Lagassie.
Mr. Lagassie was a graduate of Erskine Academy, in South China, and was a communicant of St. Augustine Catholic Church, in Augusta.
He had been employed for many years by Gibbs and Sons Construction, of Winslow. He was previously a woodman for several years. Anyone who knew him, knew what a hard worker he was, and always providing for his family.
Mr. Lagassie was predeceased by his brothers Carney and Winell Harvey.
He is survived by his wife of 48 years, Diane (Bourgoin) Lagassie, of Vassalboro; a son, Dana Lagassie, Jr. and his wife Dawn, of Vassalboro; two daughters, Amy Rocque and her husband Peter, of China, and Rene Coston, of Windsor; seven grandchildren, Shawna York, of Milford, Christian Lagassie, of Skowhegan, Jessica Dyer, of Rhode Island, Alice Ingalls, of Massachusetts, Jeffrey Sprague, of Portland, and Gordon Call and his wife Denisha Call, of Virginia; 13 great-grandchildren; as well as several nieces, nephews and cousins.
At his request, there were no public visiting hours. A Mass of Christian Burial was celebrated on Tuesday, March 7, at St. Augustine Catholic Church, Northern Ave., Augusta. Burial will be in the spring in Holy Family Cemetery, Townsend Road, Augusta.
Arrangements have been entrusted to Plummer Funeral Home, 16 Pleasant St., Augusta.
Condolences, stories and photos may be shared at http://www.plummerfh.com.
The family requests that donations in Dana's memory be made to Alfond Center for Cancer Care, Office of Philanthropy, P.O. Box 828, Waterville, ME 04901.
ROLAND G. PELLETIER JR.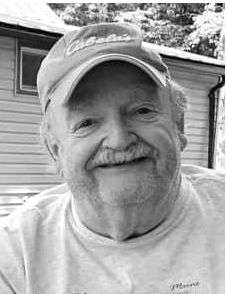 WINSLOW – Roland George Pelletier, Jr., 80, of Winslow, died on Saturday, February 25, 2023, at Maine Veterans Home, in Augusta, following a long illness.
Upon graduation from Waterville High School, Roland joined the U.S. Marine Corps to serve his country, and then attended Thomas College, in Waterville, for his bachelor's degree. While working at Dunham's Clothing store, in Waterville, in his 20s, he met the woman who would stand by his side through thick and thin for over 50 years, Marsha. They got married less than a year after they met, and Roland adopted Marsha's one-year-old daughter, Dawn, immediately. They went on to have another daughter, Kristie.
Roland had a broad career in the fields of teaching, business, and accounting. He was a bibliophile, history buff, and an avid fisherman throughout his adult life. He was happiest on fishing and camping trips with friends and family.
He was passionate about music and his daughters fondly remember hearing his favorites playing in the house growing up. He passed along his love of movies and musicals to his family, who became very familiar with classics like West Side Story, Carousel, and the like.
In midlife, his affection for the arts took hold even further as he started writing a bit of poetry and became involved in the theater – acting, singing and dancing in Fiddler on the Roof and a few other local productions, something he always wanted to do.
Roland was predeceased by his mother, Cecile (Landry) Gagnon, who was 96 when she died in 2021. He tragically lost both his birth father, Roland George Pelletier, Sr., and his stepfather, Edmund Duguay, by the time he was 11 years old. He was also predeceased by his grandparents, Alice and Delphis Landry, whom he adored, and who helped raise him.
He is survived by his wife of 53 years, Marsha (Gray) Pelletier, of Winslow; daughters, Dawn Ascanio and her husband, Robert Ascanio, of Falmouth, Kristie Irza, of Winslow and her fiancé, Rick Savageau, of Brewer; grandchildren, Ian Irza and Sadie Irza, both of Winslow; and brother, David Gagnon and his wife Shannon Weidner, of Sebastian, Florida.
A Mass of Christian Burial will be held on Saturday, April 1, 2023, at 11 a.m., at Notre Dame Church, 116 Silver St., Waterville, immediately followed by a luncheon on the church premises. There will be no visiting hours or burial at this time.
Fond memories and expressions of sympathy may be shared at http://www.VeilleuxFuneralHome.com.
Arrangements are under the care and direction of Veilleux and Redington Funeral Home, 8 Elm St., Waterville ME 04901.
In lieu of flowers, the family asks that donations be made in Roland's memory to MVH. More information can be found here: https://mainevets.charityproud.org/Donate/Index/848.
ROY L. HIGGINS JR.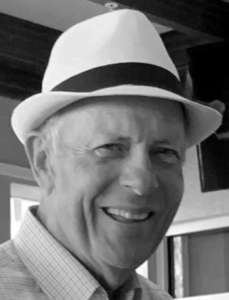 NAPLES, Florida/ALBION – Roy L. Higgins Jr., 76, passed away peacefully on Saturday, February 25, 2023. Roy was born, in Albion, on March 14, 1946, to Roy and Louise Higgins.
He graduated from Northeastern University in 1966. He was a brilliant engineer who retired after 30 years as an executive at Verizon. Roy retired to Naples, Florida, in 2007, where he enjoyed fishing in the Gulf of Mexico and golf with his many golf buddies at Vanderbilt Country Club. He was an avid outdoorsman who enjoyed hunting and fishing all over the world, and particularly at his cabin near Buffalo, New York.
He is survived by his wife of 41 years, Linda Upton Higgins; five children, Sherry (Paul) Conti, David (Cristina) Higgins, Julee Higgins, Laurie (Sal) Gattinella and Tess (Dave) Goldstein; brother, Lawrence (Penny) Higgins; nine grandchildren and five great-grandchildren.
He was predeceased by a son, Daniel Higgins.
In honor of his wishes, funeral arrangements will be private. For online condolences, please visit Roy's Tribute at http://www.fullernaples.com.
LAURENCE H. FRENCH JR.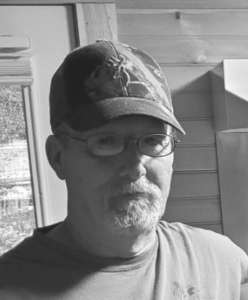 WINSLOW – Laurence H. French Jr. 59, passed away on Tuesday, February 28, 2023, at his home. Lau­rence was born in Ft. Leonard Wood, Missouri, to parents Laurence French Sr. and Geraldine (Barter) French on March 29, 1963.
He grew up in Farmington and graduated from Mount Blue High School in 1982.
While working at New Balance Shoe, in Skowhegan, he met his soulmate, Cyndi. They married in 1993 and would have celebrated their 30th wedding anniversary on June 12 of this year. Laurence joined the fire service his senior year of high school and was still involved as a Firefighter 2 State Instructor and EMT until he retired in 2007.
Laurence had many different jobs throughout his life. His last job was at Maine State DOT as a plow driver until his health declined in 2021. He was also a member of the Skowhegan Lions Club. Every person Laurence ever met said he had a heart of gold and would help anyone with no questions asked.
Laurence was predeceased by his father Laurence French Sr., his stepfather-in-law David Beach; all his grandparents; and many aunts and uncles.
Laurence leaves behind his wife of 30 years, Cyndi (Neureuther) French; his daughter, Marie Francis (French), son-in-law Nathan Francis and granddaughter Ahrianna Francis; his son Laurence French III (LJ) and his fiancée Michalea Otis; his mother, Geraldine French; his sister Debbie Maddox (French), brother-in-law Ed Maddox, nephews Andrew McMullen and Robbie McMullen and their families; his mother-in-law Paula Beach and her partner Rod Wright; father-in-law Ronald Sochia; sister-in-law Amanda Sochia and her partner Aaron Chase and niece Brianna Bentley; grandparents-in-law Peter and Judy Beach, and Charles Neureuther.
A Celebration of Life will be celebrated on Sunday, March 12, 2023, at 1 p.m., at the Manchester Lion's Club, 1 Club House Road, Manchester ME 04351.
Fond memories and expressions of sympathy may be shared at http://www.VeilleuxFuneralHome.com for the French family.
Arrangements are under the care and direction of Veilleux and Redington Funeral Home, 8 Elm St. Waterville ME 04901.
In lieu of flowers please make a donation to the Lions Club International Foundation designated for diabetes. https://www.lionsclubs.org/en/donate.
Responsible journalism is hard work!
It is also expensive!
If you enjoy reading The Town Line and the good news we bring you each week, would you consider a donation to help us continue the work we're doing?
The Town Line is a 501(c)(3) nonprofit private foundation, and all donations are tax deductible under the Internal Revenue Service code.
To help, please visit our online
donation page
or mail a check payable to
The Town Line, PO Box 89, South China, ME 04358
. Your contribution is appreciated!
https://townline.org/wp-content/uploads/2016/06/TownLineBanner.jpg
0
0
Website Editor
https://townline.org/wp-content/uploads/2016/06/TownLineBanner.jpg
Website Editor
2023-03-08 13:26:03
2023-03-08 13:26:03
OBITUARIES for Thursday, March 9, 2023