BARBARA A. SKILLIN
WHITEFIELD – Barbara A. (Woerter) Skillin, 82, passed away on Wednesday, April 15, 2020, at home following a brief illness. She was the wife of the late Orman D. Skillin with whom she shared 59 years of marriage. Barbara was born November 21, 1937, in Queens, New York, the daughter of the late William A. and Marjorie (Francois) Woerter.
Barbara was the owner and operator of Silouette of Beauty where she was a passionate talented beautician for many years until her retirement.
Barbara was loved by all who knew her and will always be remembered as an easy going, kind, humble woman who had a passion and an eye for crafts, art and sewing. She loved her home, gardening and her dogs cat. She also enjoyed visiting West Lake.
She is survived by her daughters Bonnie Murray and her husband Michael, of Wiscassett, and Debra Skillin and her fiancé Deane Meadows, of Topsham; her son Daniel Skillin and his wife Bonnie Chadwick; of Sidney; her companion John Christie, of Richmond; grandchildren Brandon Garrett Skillin and Alicia Mae Skillin, Nathanael Michael, James Patrick and Ryan Dale Murray; seven great-grandchildren and many nieces and nephews.
Barbara was predeceased by her parents and husband; and brother Richard W. Woerter.
A private graveside service was held at Maine Veterans Cemetery, Mt. Vernon Road.
Arrangements are in the care of the Staples Funeral Home, 51 Brunswick Avenue, Gardiner.
Memories, condolences and photos may be shared with the family on the obituary page of our website at www.familyfirstfh.com.
HARRY O. POLLARD III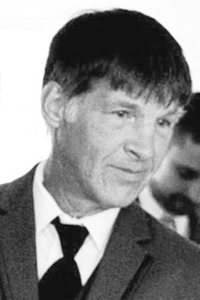 CHINA – Harry Osgood Pollard III, 60, passed away on Thursday, April 30, 2020. Harry was born on February 23, 1960, in Waterville, to Harry Osgood Pollard II and Louise Diane Gerry.
He played football for the Lawrence Bulldogs, in Fairfield, and graduated in 1978. He attended the Maine Maritime Academy, in Castine, where he studied engineering. Over the years, Harry had a passion for outdoor activities. He loved spending his time boating, fishing, and hunting on Moosehead Lake with his family, as well as watching his children play sports and teaching them to hunt. He also loved spending time in Shirley and gardening with his companion Nina Chamberlain. He was a loving, caring, and rambunctious soul who could fix anything you put in front of him.
He is survived by his father Harry; sister Mary, brother Thomas; as well as his four children, Zachary, Harry, Victoria and Timothy; his four grandchildren, Jackson, Spencer, Wesley and Harry V; and nieces and nephews.
There will be a private ceremony at a later date.
SHEILA A. LUTZ
WATERVILLE – Sheila Ann Lutz, 86, of Waterville, passed away Saturday, May 2, 2020, followin a brief illness. She was born on June 16, 1933, in Providence, Rhode Island.
After graduating from East Providence High School, she worked as a telephone operator. She married her husband of 63 years, Richard Anthony Lutz, on November 21, 1953. She was proud of her life's work as a homemaker and mother. She and Richard raised four children and had lots of adventures moving to several different areas of the country during their marriage.
She was known for her kindness, generosity, and comic wit. Spending time with Sheila guaranteed laughter and a party atmosphere. She was a lifelong fan of the New England Patriots and Boston Red Sox and shared her passion for horseracing with her many grandchildren. She enjoyed playing cards, watching movies, and especially connecting with loved ones.
She was predeceased by her husband, Richard and her parents, Eileen and George Jones, of Pawtucket, Rhode Island.
She is survived by her four children, Eileen McGee, of Manassas, Virginia, Donna Zebiak, of Fairfield, Timothy Lutz Sr., of Johnston, Rhode Island, and Teresa Carter, of Austin, Texas; their spouses, 11 grandchildren, 12 great-grandchildren, and several cousins.
Arrangements are being made by Gallant Funeral Home, in Waterville.
A condolence page will be available on their website.
A private service, due to the COVID-19 restrictions, will be held on May 12, 2020, at Notre Dame Catholic Church, Waterville. Interment will be at Maine Veterans Memorial Cemetery.
A celebration of her life will be planned in the near future.
An online guestbook may be signed, condolences and memories shared at www.gallantfh.com.
In lieu of flowers, donations in her honor can be made to St. Jude Children's Research Hospital, 501 St. Jude Place, Memphis, Tennessee 38105.
ALTON R. COTE
SOUTH CHINA – Alton R. Cote, 85, died Friday, May 1, 2020, following a long illness. He was born in Augusta on July 6, 1934, a son of the late Alcide J. and Emily C. (Nadeau) Cote.
He was a graduate of Cony High School, in Augusta, and was a communicant of St. Mary of the Assumption Catholic Church. Mr. Cote served in the US Air Force during the Korean War.
Following his service, he worked for many years at the Hallowell Shoe Company, followed by the Kennebec Journal, in Augusta, for over 20 years. Mr. Cote was a member of the American Legion and the Abnaki Council #334 Knights of Columbus, where he served as Grand Knight and District Deputy and Abnaki Assembly #346 4th Degree Knights.
He was predeceased by his first wife, Raymonde A. (Albert) Cote; his brother, Carlton A. Cote and his three sisters, Carmeline Laverdiere, Geneva Tobin and Rose Cote.
Mr. Cote is survived by his wife, Marlene J. (Loisel) Cote, of South China; four sons, Mark Cote and his wife Diane, of Brandon, Florida, Kevin Cote and his wife Beverly, of Granbury, Texas, Jon Cote and his wife Karen, of Springfield, Georgia, and Michael Cote and his fiancee Amber Murphy, of Clifton, and his daughter, Linda Gosselin and her husband Philip, of Tampa, Florida; several grandchildren; great-grandchildren; nieces, nephews and cousins.
There will be no public visiting hours. Due to social distancing requirements, a Mass of Christian Burial will be held at a later date. Burial with military honors will be in Maine Veterans Memorial Cemetery at a later time.
Arrangements have been entrusted to Plummer Funeral Home, 16 Pleasant St., Augusta, ME.
Condolences, stories and photos may be shared at www.plummerfh.com.
The family requests that donations in Alton's memory be made to either Community Health and Counseling/New Hope Hospice, 42 Cedar St., Bangor, ME 04401, or Alzheimer's Association Maine Chapter, 383 US Route One, Suite 2C, Scarborough, ME 04074.
VIRGINIA T. POULIN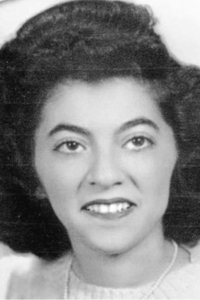 WATERVILLE – Virginia Theresa (Karter) Poulin, 87, died on Friday, May 1, 2020, at her home, in Waterville, following a lengthy period of illness. Virginia was born May 27, 1932, at home, in a cold-water flat, at Head of Falls, Waterville, the youngest child of Nora (Peters) and Boulus Karter.
Virginia was very proud of her Lebanese heritage. She recalled fondly what a great people her parents were, their honesty, generosity and hard work. By the time she was to graduate high school, the entire family had worked hard, pooled their resources and saved enough money to buy their own home, the immigrant dream fulfilled. This home would be the home that she would return to in her retirement, and the home where she died.
She was a proud graduate of Waterville High School, class of 1950, one of only two in her family to complete high school.As a young woman, she worked several jobs, but was primarily employed at Diamond Match, in Oakland, for most of the 1950s. In 1958 she married David Poulin, of Fairfield, (son of Beatrice (Bearce) and Lawrence Poulin.) Together they had two children, Eric and Lauren. After their marriage, they lived in Saco for nearly six years, and then moved to California for several years. They returned to Maine, and divorced in the early '70s after 14 years of marriage.
Virginia moved on, regrouped and built a new life with her son and daughter. Although divorced, she remained in good relationship with the Poulin family for the remainder of her life.
Over the years, she did whatever jobs necessary to provide for her children, however her true calling was childcare, often babysitting for others and leaving her indelible mark on every child she ever cared for.
She had a unique ability to make you feel special, feel loved unconditionally, and feel important. If she liked you, you were in her brood for life. A perfect example is how she bonded with her daughter and son-in-law's family, claiming Rick's mother May, each of his siblings, their spouses and their children for her own; loving them, celebrating them, and having great pride in their successes and supporting them in their challenges. In return they made her feel very loved and special.
Virginia maintained a lifelong friendship with her oldest friend from childhood, Marion White, as well as enjoying a wonderful friendship of over 40 years with her dear friend Laya Joseph.
Virginia felt very blessed to be able to be in her home at the time of her death, and her family is grateful for the amazing support that helped this to happen.
She was predeceased by her parents and all of her siblings: Carrie, Elias, Alice, Mary, Louise and Freda.
She is survived locally by her son Eric Poulin and his partner Linda Fairburn, and her daughter Lauren and husband Rick Ross, also of Waterville; numerous nieces and nephews who will miss their aunt Gin.
Due to restrictions in place because of COVID 19, there is no service planned at this time. However, Virginia will receive a Mass of Christian Burial at a time when we can safely gather to honor her wishes and celebrate her life.
You are invite to offer your condolences and share fond memories by visiting Virginia's guestbook at www.veilleuxfuneralhome.com, a service of Veilleux and Redington Funeral Home, 8 Elm St., Waterville, Maine 04901.
If you wish, in lieu of flowers, donations in Virginia's memory can be offered to:St. Joseph Maronite Catholic Church, 4 Appleton St., in Waterville, or St. Jude's Children's Research Hospital.
GREGORY J. DUGUAY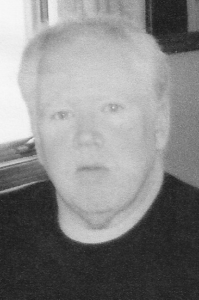 WATERVILLE – Gregory "Greg" John Duguay, 54, passed away Sunday, May 3, 2020, due to medical complications. He was born March 24, 1966, in Waterville, the son of Lawrence and Faylene (McCann) Duguay.
Greg graduated from Winslow High School and attended Eastern Maine Vocational Technical Institute, in Bangor, as well as Central Maine Tech College, in Auburn, where he earned an applied science degree.
Greg was currently employed at Ware Butler Inc., in Waterville, and had recently become a member of the Elks Club. He loved spending time with his large extended family and many friends. He enjoyed all sports, but his passion was music. He was the drummer in the band RFactor13 for several years. Greg especially looked forward to his annual trip to Delaware to watch the NSCAR races and visit with friends.
Greg was a loving son. He was kind, generous, loyal, and will be sadly missed by all who knew him.
He is survived by his parents, Lawrence and Faylene Duguay; sister, Karen; as well as many aunts, uncles and cousins.
A Mass of Christian Burial in memory of Greg will be held at a later date at the convenience of the family.
Arrangements under the direction and care of Dan & Scott's Cremation & Funeral Service, 445 Waterville Road, Skowhegan ME 04976.
ELAINE L. JACQUES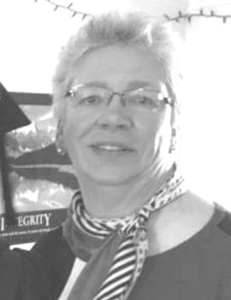 SIDNEY – Elaine Libby Jacques, 65, passed away peacefully on Sunday, May 3, 2020, in her home of 37 years. Her creative spirit was born on March 25, 1955, to Marie and George Libby, of Waterville.
Elaine grew up as the middle sister to older brother Chris Libby and younger brother Steven Libby. After graduating Waterville High School in 1973, she attended University of Maine at Augusta and received an associates degree in liberal arts. Upon graduating she was employed by C.F. Hathaway Shirt Co., in Waterville, in customer service. After a few years there, she worked at Chinet (now Huhtamaki), in Waterville, sharing her many skills in numerous departments for 16 years.
On November 14, 1981, she married the love of her life, Stewart Jacques, originally from Waterville. The two of them built a beautiful home in Sidney. Then in 1992, their greatest joy came when they adopted their daughter, Sarah. After two years of balancing work and parenthood, Elaine focused all of her energies on being an exceptional homemaker and mother. She prided herself on raising her daughter to be resourceful and mindful of others. Countless hours volunteering at Sarah's schools, leading her Girl Scout troop, driving her to sports practices, and always making sure there was a home cooked meal on the table, were ways Elaine showed that her love was "as big as the whole wide world" for Sarah. Her talents and passions of cooking, gardening, and crafting (especially wreath making) will always be remembered. Elaine was a beautiful spirit who was always up for a good laugh and led a life of creativity and hard work.
Surviving are her husband Stewart Jacques, of Sidney, daughter Sarah and her wife Katelyn Jacques, of Charlestown, New Hampshire; brother Chris and his wife Shelia Libby, of Sidney, brother Steven and his wife Patti Libby, of Waterville, niece Janice Libby Nix and husband Sterling Nix and family, of Virginia Beach, Virginia, nephews Jeff Libby, Ben Libby, and Nate Libby. Also many nieces and nephews in the Jacques family.
There will be no public visiting hours.
In lieu of flowers please make a donation to the Humane Society Waterville Area, 100 Webb Road, Waterville ME 04901.
Arrangements under the direction and care of Dan & Scott's Cremation & Funeral Service, 445 Waterville Road, Skowhegan ME 04976.
LINDA R. OGREN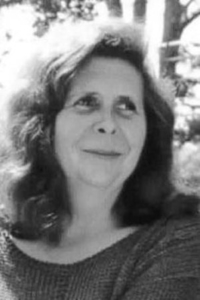 BENTON – Linda Reynolds Ogren, 72, of Benton, passed away on Sun­day, May 3, 2020, from complication due to COVID-19. She was born May 16, 1947, to Theodore Linwood Reynolds and Barbara Chace Reynolds, of North Kingstown, Rhode Island.
Linda was raised on the Reynolds Farm on Post Road, in North Kingstown, Rhode Island. It was during her childhood that she developed a love of animals and gardening that would continue throughout her life. The Reynolds farm was a working dairy, egg and produce farm. At 10 months old Linda would go on her first of many trips with her father while he was making milk deliveries. Growing up, Linda could frequently be found working in their vegetable stand that was known to everyone in the community. Linda always had a favorite cow and she loved spending time working with them in the barn.
Linda met and married Roger Emund Ogren in September of 1965. They first settled in Rhode Island and had three children. It was during this time that Linda began raising and showing Bloodhounds. This passion would continue for many years. This passion gave her the ability to travel around the country and to Canada to show her beloved Bloodhounds where she won a large amount of trophies and ribbons with their success at shows. In 1973 Linda and Roger moved to Mt. Vernon to continue raising their children. During this time Linda was able to expand on her talents for growing flowers and creating gardens. She had a "green thumb" and could make anything grow. Linda was also very talented with sewing and crafts. Linda owned and operated "A Touch of Country" craft store for many years out of her home and could frequently be found at craft fairs around the community.
Linda was a very talented artist and excelled at Rosemaling painting. Linda loved to cook and was always trying out new recipes. She passed down many recipes to family members even creating personalized family cookbooks for each of her children with photos and names of who each recipe was passed down from, with Roger's help taste testing them all.
Linda and Roger eventually moved back to Rhode Island for a time and it was during this time that Linda and Roger discovered "Genealogy" which would become Linda's greatest passion. During this time Linda traced her family members back to Roger Williams and the Mayflower. Because of Linda's love for genealogy, she became a moderator on several genealogy forums and assisted people all over the country and in other parts of the world find and connect with family genealogy. Linda had an incredible mind and could remember even the tiniest of details to help anyone who needed it. Linda continued this passion when they moved back to Maine. There was not a craft that Linda could not master and the last few years she spent countless hours knitting hats and scarves that she could send to her friends and family and also gave them to her care givers during her stay in the hospital.
Linda was an avid sports fan and followed college basketball and Nascar faithfully. Many family events where planned around these two favorite things. Her favorite team was the Rhode Island Rams and she would always be sporting her URI sweatshirt and holding her stuffed Rhody the Ram while loudly cheering her team on.
Linda was predeceased by both her parents.
Linda is survived by her husband of 54 years, Roger E. Ogren, daughter, Stephanie Ogren LaPointe, of Pittston; son, Roger "Rick" Ogren and his partner Karen Hansen, of Mount Vernon, and her daughter, Andrea Ogren Donovan and her husband Craig, of Chelsea; her grandchildren, Bradley Carleton, Shawna Riuox and her husband Cody, and Alex LaPointe, all of Pittston, and Erik Ogren and Katherine Donovan, of Chelsea; great-grandchildren Mckinley and Jameson Rioux, of Pittston; her Aunt Carolyn Hoxsie, of Rhode Island; brother-in-law John Ogren and his wife Rebecca, of Connecticut; several nieces, nephews, and cousins.
Due to current restrictions there will be a private family ceremony of celebration at a later date.
Arrangements are by Staples Funeral and Cremation Service, 53 Brunswick Ave., Gardiner, where condolences, memories and photos may be shared with the family on the obituary page of the funeral home website familyfirstfuneralhomes.com.
DENNIS B. MARTIN SR.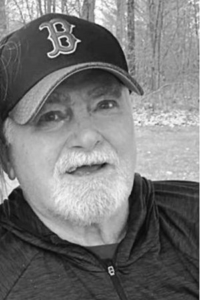 WATERVILLE – Dennis Byron Martin Sr., passed away on Monday, May 4, 2020, at his home on Carver Street, in Waterville. Dennis was born in Gardiner, October 25, 1947, the youngest son of Clinton and Doris (Foster) Martin.
He graduated from Waterville Senior High School in 1967. He was a true athlete from a very young age. He played football, basketball, baseball and participated in gymnastics. Following graduation, he met the love of his life, Donna Joyce Pooler and they married at the young ages of 20 years old on December 2, 1967.
Dennis and Donna went on to start their family and raised three children in Waterville. Dennis spent his working life as a conductor at Maine Central Railroad. Though he worked long hours his main priority was always his wife Donna and his three children. Through the children's years, you would always see Dennis coaching his sons in football, hockey and baseball and on the sidelines watching his daughter cheer, compete in gymnastic and dance. He was also a-long time baseball umpire; you could hear his strike from miles away. Along with that Dennis and Donna enjoyed spending time with his best friend and brother Clinton (Sonny) Martin and his wife Thelma.
He also enjoyed hunting, fishing and ice fishing in his younger years with his brother Ricky and friends from the railroad. His competitive spirit brought him back to the field where he played men's league softball. Donna and Dennis would even travel to Canada where Dennis would compete in this game. He was also a long-time member of the Elks Lodge where he tended bar, made friends, where many fond memories were made. Dennis was also deemed a Master Mason from the Grand Lodge of Maine in 1977.
Donna and Dennis enjoyed spending time with their family at their home, especially around the pool they had installed 41 years ago. Dennis and Donna would also look forward to their long weekends in Old Orchard Beach. The house was full during the holidays with their children, spouses and grandchildren who who fondly called Dennis their Papa. Papa's Christmas Breakfast was looked forward to and loved by all. Cribbage was a favorite, but "Jacks or better, trips to win" was always Papa's game. Additionally, Papa was a scratch ticket master. He loved the thrill of "how much money is Papa getting!" Papa enjoyed attending his grandchildren's sporting events and you would even hear him at times honk his horn when one of his grandchildren made an amazing save, had a great hit or a homerun, made a great tackle or scored a goal.
He is survived by his wife of 52 years Donna (Pooler), his daughter Tammy and her husband Shane Littlefield, of Fairfield, his son Dennis Jr. and his wife Wendy, of Oakland, and his son Troy and his wife Danielle, of Waterville; grandchildren, Tennyson Martin, Adam Littlefield, Cameron Littlefield, Brooke Martin, Denny Martin and Gabi Martin; brother Joseph "Ricky" and wife Lorette Martin, of Fairfield; sisters-in-law, Thelma Martin, of Winslow, and Marge and husband Craig Handley, of Sidney; Dan Pooler and his partner Nancy Cayford, of Waterville, and many nieces and nephews.
Dennis was predeceased by his parents, his brother Clinton "Sonny" Martin, a sister Alice True and husband Richmond, a sister Clinda Jordan and husband Charlie, his wife's parents Daniel Pooler, Sr. and Alice (Butler), and his sisters-in-law, Pam, Nancy and Linda.
A graveside service will be held on June 5, 2020, at 1 p.m., at Lewis Cemetery, in Oakland. More details will follow as we learn how many loved ones can attend during this pandemic. A celebration of life is planned for later in the summer. Place and time will be publicized when plans are confirmed.
You are invited to offer your condolences and share fond memories with the family by visiting Dennis' guestbook at www.veilleuxfuneralhome.com.
The website will be open on Tuesday, May 12.
A Service of Veilleux and Redington Funeral Home, 8 Elm St., Waterville, Maine 04901. (207)872-7676.
THOMAS A. DILL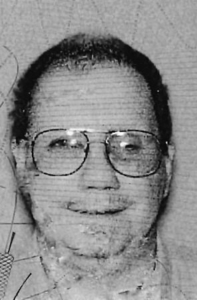 WATERVILLE – Thomas Alan Dill, 65, passed away on Monday, May 4, 2020, after battling several health issues.Tom was born on February 26, 1955, in Gardiner, to parents Marguerite (O'Reilly) Dill and Clifford E. Dill.
He graduated from Gardiner Area High School in 1974. Tom received the Kiwanis Club Award for Extra Ordinary Achievement having used large print books and various magnifying equipment because of congenital glaucoma. Tom also graduated from the University of Maine at Augusta where he majored in speech and communication and minored in broadcasting.
During his college days, Tom had the honor and privilege to meet and interview a number of country music's major recording artists including Johnny Cash, Conway Twitty, Loretta Lynn, Donna Fargo and others.
Tom was employed by Natalie's Cafeteria with Department of Transportation for 12 years. He hosted Country Gold Jamboree on WKCG – FM 101.3 on Saturdays from mid-night to 6 a.m., on Sunday. Tom worked for the Bureau of Motor Vehicles, in Augusta, until 2011. He left work there due to various health issues after serving 19 years. Tom enjoyed working at the Gaslight Theater, in Hallowell, (Of Thee I Sing) in 2004 playing the non-verbal role of a newspaper reporter. On August 6, 1994, Tom married Sally (Rickards) Savoy, in Augusta. Last year they celebrated their 25th wedding anniversary. His interests include United States history with a special interest in the Civil War. Tom also enjoyed literature with a special interest in Shakespeare's life and work. Tom was an avid collector of music, once owning a collection of over 100,000 records and albums.
Tom was a member of the Rainbow Club for the blind and visually impaired, as well as, a member of Blind Bowlers. Tom was in the Winter Street Baptist Youth Choir during his younger years. He and Sally were part of the Worship Team at Blessed Hope Christian Advent Church. Tom was an inspiration to all who knew him in spite of his many medical setbacks throughout the years.
Tom is survived by his wife, Sally (Rickards) Savoy Dill, of Waterville; their son, John Mark Savoy, of Canada; and his sister, Cindy DeLong, of South Gardiner; seven grandchildren; several great-grandchildren, nieces, nephews, aunts, uncles, cousins and friends.
Tom was predeceased by his maternal grandparents, Myles and Gertrude O'Reilly; and paternal grandparents, James Edward Dill and Carrie Clark Dill; his parents, Marguerite (O'Reilly) Dill and Clifford Edward Dill; his brother, Phillip James Dill; his brother-in-law, James Wilmont DeLong; his great-grandson, Kolo Savoy; and several aunts, uncles, cousins, and niece Nancy Lemar.
A celebration of life will be held at a later date.
An online guestbook may be signed, and memories shared at www.familyfirstfuneralhomes.com.
Arrangements are by Lawry Brothers Funeral and Cremation Care, 107 Main St., Fairfield.
Donations may be sent to Blessed Hope Christian Advent Church, 10 Pleasant St., P.O. Box 473,Waterville, ME 04903-0473.
EVA B. COOMBS
WINSLOW – Eva B. Hamlin Morrison Coombs, 88, only daughter of the late Martin Blaisdell Hamlin and Adeline Johnson Hamlin, passed away following a long battle with cancer on, Wednesday, May 6, 2020. Eva was born in Waterville on July 26, 1931, and was educated at Randolph Grammar School and Gardiner High School.
She married Andrew E. Morrison who passed away on February 7, 1975. In January 1981, she married retired Maine State trooper Robert L. Coombs. They were married almost 30 years before his passing March 17, 2010.
Eva worked several years as a pharmacy technician at Dexter and LaVerdiere's pharmacy, both in Winslow.
Eva and Bob enjoyed many years of traveling, especially on their Harley, and on reunion tours with Cyr Bus Lines.
Eva was predeceased by her parents; brothers, Donald J. Hamlin, of Waterville, Weston J. Hamlin, of Gardiner, and their wives; son, Gary L. Morrison, of Winslow; foster brother, Robert J. Henry, of Spain; nephew, Shawn P. Hamlin, of Lewiston; great-granddaughter, Avery Rose Morrison; and several aunts and cousins.
Eva is survived by her son, Terry L. Morrison and his wife, Lil, of Madison; daughter-in-law, Suzon H. Morrison, wife of the late Gary Morrison, of Winslow; foster brothers, David Christian and wife, JoJo, of Oregon, and Michael Henry and wife Terri, of Alexandria, Virginia; four grandsons, Cory Morrison, of Winslow, Michael Morrison and wife Kristi, of Waterville, Chad Morrison and wife Shannon, of Fairfield, and James Morrison and wife Audra, of Montana; two granddaughters, Bethany Morrison, of Randolph and Jennifer Morrison, of Portland; 13 great-grandchildren; and one great-great-grandson; niece Eva Dobak, her husband, Dave, and daughter, Madison Michelle, of Portsmouth, Virginia; nephews Jeffrey Hamlin and wife Becky, of Texa and Gregory Hamlin and wife Shirley, of Thomaston; first cousins, Cheryl A. Connolly, of Windham, and Jack Connolly, of Jackman.
There will be no visitation hours. Funeral will take place at Maine Veterans Memorial Cemetery, Mount Vernon Road, Augusta, Maine, at a date to be determined.
An online guestbook may be signed, and memories shared at www.familyfirstfuneralhomes.com.
Arrangements are by Lawry Brothers Funeral and Cremation Care, 107 Main St., Fairfield.
In lieu of flowers, please make donations to the Winslow Fire Department.
Responsible journalism is hard work!
It is also expensive!
If you enjoy reading The Town Line and the good news we bring you each week, would you consider a donation to help us continue the work we're doing?
The Town Line is a 501(c)(3) nonprofit private foundation, and all donations are tax deductible under the Internal Revenue Service code.
To help, please visit our online
donation page
or mail a check payable to
The Town Line, PO Box 89, South China, ME 04358
. Your contribution is appreciated!
https://townline.org/wp-content/uploads/2019/07/Town-Line-Website-banner-v3-1030x206.jpg
0
0
Website Editor
https://townline.org/wp-content/uploads/2019/07/Town-Line-Website-banner-v3-1030x206.jpg
Website Editor
2020-05-13 14:10:43
2020-05-13 14:10:43
OBITUARIES for Thursday, May 14, 2020