OBITUARIES for Thursday, May 19, 2022
PETER S. FERNALD JR.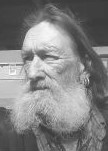 CHINA – Peter S. Fernald Jr., 63, died Saturday, April 16, 2022, as a result of a car crash in China, in which he was a passenger. He was born January 23, 1959, in Augusta.
Peter attended China schools and Oak Grove Coburn, in Vassalboro, as well as Kennebec Valley Technical College, in Fairfield.
He worked most of his life in construction and also ran the sound system for the Barnum & Bailey Circus for a few years before becoming disabled in 2012.
Peter left behind his father Peter S. Fernald Sr., and step-mother Phyllis Fernald; brother Paul Fernald Sr., of Fairfield; sister Patricia Lopez, of California; and brother Philip Fernald, of Vassalboro; son Steven Peter Fernald, his wife Brittany Fernald, and their daughter Kinley; numerous nieces and nephews.
Peter had a unique way of living his life but was always there for anyone that needed a helping hand. He was a fixture at the head of China Lake over the last decade.
HERBERT A. BRADLEY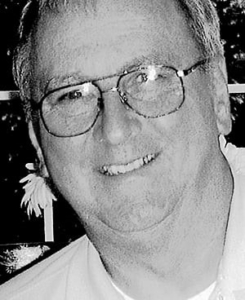 WATERVILLE – Herbert A. Bradley, 76, died suddenly on Tuesday April 18, 2022, from complications of Covid-19. Herbie was born on July 18, 1945, in Waterville, son of Winston and Phoebe (Simpson) Bradley.
He was raised in Vassalboro, one of five children, and graduated from Erskine Academy, in South China, in 1964. After graduating, Herb entered the United States Navy and served his country faithfully on flight crew VP-24 from 1964-1968. His home base was Maryland, but assignments took him all over the globe. From this experience he developed a love for flying small Cessna aircraft.
Herb worked as a first-class linesman and long-time employee of Central Maine Power Co. He was a member of the International Brotherhood of Electrical Workers, IBEW #1837, the American Legion, the VFW, the Waterville Elks Lodge and the Kennebec River Power Squadron.
He was married to the love of his life and soul mate, Sandra Rafuse Bradley, for 28 years. Nothing brought him more joy than spending time devoted to her, be it taking a ride in the countryside, a trip to Florida, attending musical concerts or following their grandchildren's sporting events. He held a special place in his heart for his four-legged friends, Fenway and Buffett.
Herb was predeceased by his parents and two brothers, Paul and Hugh.
He is survived by his wife Sandy; two sons, Todd Guite (Jen Plunkett), of Windham, and Ryan Guite (Alison Lowe), of South Portland; four grandchildren, Sierra, Josh, Emma, and Declan Guite; one sister, Kathy Pelletier (Don), of Waterville; one brother, Bruce, of Colorado; and nieces and nephews Natalie, David, Kevin, and Sally.
A military service will be held at Maine Veterans Memorial Cemetery, Civic Center Drive, in Augusta, on Tuesday, May 24, at 2 p.m.
Arrangements are Mid Maine Cremation Services (207) 453-6006.
In lieu of flowers, smile to a stranger or extend a random act of kindness, keeping this kind and gentle man in your heart.
ALTON R. GILL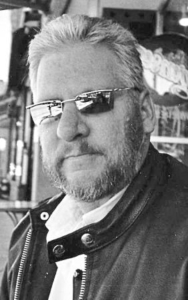 WATERVILLE – Alton Richard Gill, 65, passed away peacefully, in his sleep, on Friday, April 22, 2022, following a long illness. He was born October 26, 1956, in Farmington, to Carl Alton Gill and Mary Cyr Gill.
He first lived on the family farm in New Sharon, before moving to Fairfield with his mother and brothers in 1963. Alton attended Winslow schools, then joined the U.S. Army, and also worked as a steel rigger, building submarines at General Dynamics' Electric Boat Division, in Connecticut. He returned to Maine in the 1980s where he worked in restaurants, in maintenance for Winslow schools, and as a mill worker at Scott Paper Co., in Winslow.
Alton was a devoted family man who loved hunting and fishing, cooking and putting on a "feed" for friends and family. He also enjoyed music, history, art, and cruising on his motorcycle. His greatest passion however, the thing that fired him up the most, was being "on the road" picking antiques and collectibles. He was endlessly researching all manner of subjects and genuinely enjoyed sharing his knowledge with others. He was a licensed minister and having lived a full and grateful life, Alton looked forward to being with God.
He was predeceased by his father Carl Gill, brother Vincent Gill, baby brother and sister, Boyd Quentin and Marianne Rose.
Alton is survived by his mother, Mary Gower; the love of his life for 29 years, Barbara Livingstone; his daughter Selena Drake and grandson Anthony Vigue; stepchildren Brad and Melissa Vigue; Barbara's children Abel and Micah, who were like sons to him; and his brothers: David Gill, Terence Gill, Francis Gill, and Ronald Gill.
Arrangements are under the care of Dan & Scott's Cremation and Funeral Service (Skowhegan).
A graveside service will be held at Maplewood Cemetery, in Fairfield, on June 18, 2022, at 11 a.m. All are welcome to attend to bid Alton a fond farewell.
In lieu of flowers, memorial contributions may be made to MaineGeneral Health to benefit HomeCare & Hospice. Please send your gift to MaineGeneral Health, Office of Philanthropy, P.O. Box 828, Waterville, ME 04903-0828.
JEAN ACKLEY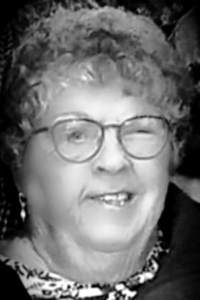 WATERVILLE – Jean (Maker) Ackley, 86, passed away on Mother's Day, Sunday, May 8, 2022, following a stroke. Born October 4, 1935, in Lubec, Jean was the daughter of Marjorie Foley Maker and Newell Maker.
Jean grew up in West Lubec and graduated Valedictorian from Lubec High School in 1954. Following graduation, she worked at the Lubec Water District in billing and bookkeeping, various local Sardine packing plants, and the Cutler Naval Base as secretary for the resident officer in charge.
It was while working at the Cutler Naval Base that she met Les Ackley at a July 3 Wesley dance that continued onto the Spruces' dance that night. She often said they danced that night until the "dances ran out of music and they ran out of steam." Jean and Les married in 1959, and recently celebrated their 62nd wedding anniversary.
After three years in Massachusetts, Jean and Leslie resided in Fairfield and Waterville for their entire marriage.While in Fairfield, Jean was a school traffic guard, and often joked that she was traffic-control trained by Chief Gould and "Sargent" Judy Poulliot. Jean enjoyed playing in the Women's Softball League, in Fairfield, for the short time it lasted. Her deer hunting adventures with Les and her brother, Ken, were inevitably followed by the tall tales that came post-November. Many a story were about Daniel, Rebecca and Israel – code names for those who stayed any number of nights at the "Skunk's Den."
Memories of Jean include her love of crows, adopting all stray cats that came her way, donations of her many calendars and stickers to the Mitchell School Kindergarten team, teaching her daughters to do "donuts" in snowy parking lots so they would know how to handle their cars in snow, naming her roses and flowering bushes after family members, and, of course, the terribly off-key but beautiful happy birthday songs sung by her and Les for those they loved.
Jean is survived by her husband, Les; and her children Kelli DuBose and husband Mike, of Falmouth, and Marjie McKenzie, of Waterville; her grandchildren Trevor Perry, of Waterville, and Naples, Florida, Lesli DuBose of Salem, Massachusetts, Nicholas DuBose and wife Julia, of Arlington, Virginia, Corey McKenzie and wife Allison, of Fairfield; great-grandson, Blake McKenzie; her brothers Jay and Marvin Maker; and her many nieces and nephews.
A private memorial service will be held at a later date.
In lieu of flowers, Jean asked that donations be made to The Ark Shelter, 60 Barber Lane, Cherryfield, ME 04622, or Cutler United Methodist Church, 2718 Cutler Rd., Cutler, ME 04626.
BRENDA L. SYLVESTER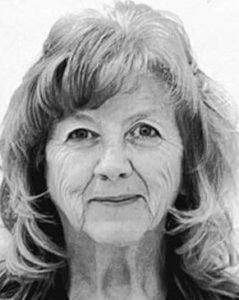 OAKLAND – Brenda L. Sylvester, 63, passed away unexpectedly on Sunday, May 8, 2022. Brenda was born in Waterville on March 20, 1959, the daughter of Leon and Frances (George) Doyon.
She graduated from Messalonskee High School, in Oakland, in 1977. Brenda went on to earn her bachelor's degree in financial services from The University of Maine in Augusta and graduated summa cum laude in 2016.
Brenda made a positive impact on her community; she donated her time as a tutor with Literacy Volunteers and was a Maine Notary Public who officiated a multitude of wedding ceremonies. Brenda was a member of the Notre Dame Catholic Church, in Waterville. She was a hard worker who put in many years at the Cascade Woolen Mill, in Oakland, always providing for her family. She was later employed at Maine State Housing then Community Housing of Maine as a Project Development Officer and remained dedicated to the company up until her untimely death.
Brenda's greatest joy came from her family. She took care of everyone she loved so completely and in ways they didn't even know they needed. She was so organized, so put together, and so hard working. Everyone who walked into Brenda's home was welcomed with open arms. Her home was a place for family and friends to gather and she made sure it was a place to be enjoyed. She created an atmosphere of love, one that went far beyond her home.
She was superwoman but refused to wear the cape, never wanting credit or to be in the spotlight. She made a positive impact on everyone she met and will be missed by so many.
She was predeceased by her father, Leon Doyon; her previous husband, Michael Perry; and her brother Andrew Doyon.
She is survived by her mother, Frances Doyon, of Oakland; her husband, Bruce Sylvester, of Oakland; two sons, Nicholas Perry and wife Jordan, of Hartland, and Paul Perry, of Oakland; three stepdaughters, Samantha Sylvester, Melissa Sylvester, and Ashley Sylvester, all of Oakland; a stepdaughter from her first marriage, Kathie Perry, of Indianapolis, Indiana; granddaughter Chloe Perry, of Hartland; two step-grandchildren, Carter Kennedy and Danica Duplisea, both of Hartland; six siblings, Cathy Routhier and husband Bill, of Fairfield, Darlene Doyon, of Oakland, Susan Snow, of Fairfield, Peter Doyon and wife Pamela, of Sidney, Carol Meader, of Raymond, and Sandra Trembly and husband Daniel, of Belgrade; her in-laws, Ira and Isabel Sylvester, from Melborne, Florida; her sister-in-law, Shona Cox, of Smyrna, Delaware; as well as many nieces and nephews, aunts, uncles and cousins.
Visiting hours will be held at Wheeler Funeral Home, in Oakland, on Tuesday, May 24, from 6 – 8 p.m.
The Mass of Christian Burial will be celebrated on Wednesday, May 25, at Notre Dame Catholic Church, 116 Silver St., in Waterville, at 9 a.m., with a graveside service to follow at Lewis Cemetery, in Oakland.
Arrangements are in the care of Wheeler Funeral Home, 26 Church Street, in Oakland, where memories may be shared, and an online register book signed by visiting http://www.lawrybrothers.com.
TERRY E. SPAULDING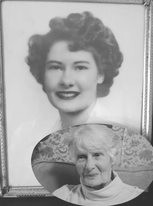 Terry Elizabeth (Brown) Spaulding, 97, of Benton, passed away peacefully on Friday, January 28, 2022, in the farmhouse where she was born. She was born on November 17, 1924, to Harold and Helena (Boothby) Brown, the eldest of their three children who along with Bettina and Ross were a trio wherever they went.
She graduated from Lawrence High School, in Fairfield, in 1942, and continued her education at Westbrook Junior College, earning a secretarial degree which served her well over the years. It was in college that she became a talented roller skater, enjoying this hobby with twin friends, and meeting her first husband.
Later, after moving to California in the early 1950s, she met her second husband Harold E. Eastwood, and there they settled, raising their family of seven children. With her family, she then returned to Maine in 1968 to be a care giver to her parents for the remainder of their lives. Later, she continued this tradition of loving service by caring for Harold, and later, her last husband, Basil.
She was game at trying new things. Her adventures included a helicopter ride over Puget Sound in Washington state, climbing high up out on a crane boom in Kansas, braving the Kracken rollercoaster at Sea World, in Florida, riding the Zipper at the Clinton fair with her sister, Bettina, and canoeing on the Sebasticook River near her home.
She enjoyed spending time in her garden and sewing clothes for herself and her family. She also delighted in taking walks down to the river, down to the brook and back, or out to the Bellsqueeze.
She was a kind and gentle soul who saw the good in everyone. She was a proper lady who always impressed upon her children the importance of manners and etiquette. Her non-judgmental, humble and quiet ways gently taught others integrity through her example.
She was pre-deceased by daughters Deborah Brann and Danette Gower, son Peter Boothby, grandson Aaron Gower, great-grandson Brandin Landon, her sister, Bettina Young, and husbands Harold Eastwood and Basil Spaulding.
She is survived by her baby brother, Ross Brown, her children Rebecca Landon, Toni MacDougall, Tamara Cecil and Daniel J. Eastwood; 18 grandchildren; 35 great-grandchildren, and one great-great-grandchild, many nieces, nephews, cousins and friends.
A graveside service will be held at the cemetery, in Benton, on Sunday, May 29, 2022, at noon, with a remembrance gathering to follow at the farmhouse.
LARRY D. ORCHARD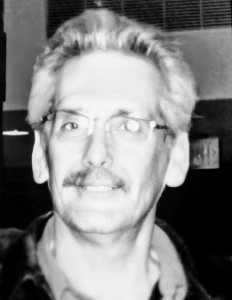 Larry Douglas Orchard, 67, passed away on May 5th, 2022 after fighting a courageous battle with cancer. He was born February 25, 1955, in Portland, to Kathleen Sylvia Darling Garlarneau, and he was later adopted by her husband Alan Orchard.
Larry grew up in Portland and Freeport. In 1984 he moved to Winslow and spent the rest of his life in this area. He started work training in Job Corps then worked in a shoe factory, at a child care center, as a gas attendant, and was a car mechanic for many people. Larry was the oldest of four children, his sisters Kathy and Amber plus brother Vaughan.
A loving father to his daughter, April Rumery, his three sons Aaron, Dylan, Dustin and also to Dustin's fiancée Danielle Eames. He adored his grandchildren Christin, Katie, Tommy, Eli, Johnathan, Jude and his great-granddaughter, Amelia. There is a large group of extended family, friends and relatives, too many to count, who were also loved by Larry.
His favorite spot in Maine is Spring Lake. He would snowmobile there from Winslow or bring the whole family by car. Larry was a strong arm wrestler and chess player. He was a philosopher in many people's lives, he left a positive influence or impression on all the people he met. His friends become family. He is also known as a great mechanic, a car driver, a boat captain, a true friend and a loving parent. No matter what the issue, Larry was never more than a phone call away if you ever needed help.
May we bless this grateful soul and may he rest in blissful peace looking….. watching over us all.
Larry was predeceased by his parents and brother Vaughan. There will be a celebration of his life at the Oak Grove Chapel, located on the corner of Route 201 and Oak Grove Rd., Vassalboro, ME 04989, on Saturday, May 28, 2022, at 2:30 p.m.
In lieu of flowers please make a donation to a charity of your choice in his name.
Responsible journalism is hard work!
It is also expensive!
If you enjoy reading The Town Line and the good news we bring you each week, would you consider a donation to help us continue the work we're doing?
The Town Line is a 501(c)(3) nonprofit private foundation, and all donations are tax deductible under the Internal Revenue Service code.
To help, please visit our online
donation page
or mail a check payable to
The Town Line, PO Box 89, South China, ME 04358
. Your contribution is appreciated!
https://townline.org/wp-content/uploads/2016/06/TownLineBanner.jpg
0
0
Website Editor
https://townline.org/wp-content/uploads/2016/06/TownLineBanner.jpg
Website Editor
2022-05-18 14:38:34
2022-05-18 16:24:47
OBITUARIES for Thursday, May 19, 2022