OBITUARIES for Thursday, May 27, 2021
DAVID H. ARSENAULT
WINSLOW – David Henry Arsenault, 72, passed away Wednesday, May 5, 2021, at Maine Veterans Hospital, in Augusta. He was born August 20, 1948, in Waterville, the son of Clarence Joseph and Fern Mary Jane (Theriault) Arsenault.
He attended schools in Winslow and was self-employed for many years as the owner of Arsenault Tire Company, in Winslow. He was a veteran who proudly served his country in the U.S. Navy from 1970 to 1971 until his honorable discharge. He enjoyed motorcycle riding, and hanging out with his grandchildren.
David is survived by two sons, Steve Arsenault and wife Tiffany, and Christian Arsenault; two daughters, Danielle Arsenault and partner Brian Leathers, and Amanda Slaney; five sisters, Sharon Bouchard, Elaine Audet and husband Larry, Melinda Nelson and husband Peter, Cathy Nadeau and husband Steve, Mary Ferran and husband Herbie; many grandchildren, nieces and nephews.
The family will have a private gathering to honor David.
If anyone would like to share a memory they have of David with his family they can send it to his family at 4 Burrill Street, Fairfield, ME 04937.
Arrangements under the direction and care of Dan & Scott's Cremation & Funeral Service, 445 Waterville Road, Skowhegan ME 04976.
HAROLD E. PARKER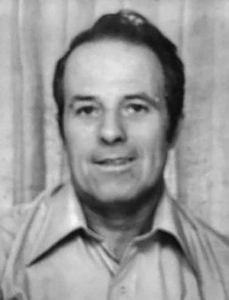 WATERVILLE – Harold Edwin Parker, 88, died on Wednesday, May 5, 2021, at Glenridge Nursing Home, in Augusta. He was born in Oakland on October 15, 1932, the son of Laureston and Violet (Rice) Parker. He attended Oakland schools and later earned his GED.
Harold was a longtime paper worker starting his career at Hollingsworth & Whitney, working at Scott Paper, in Winslow, and finally retiring from S.D. Warren, in Hinckley. He was a member of both the Waterville Elks Lodge #905 and the Masons.
Harold loved to hunt, fish, golf and was an avid bowler winning many honors and trophies. He was an outgoing gentleman and once you met him, he could make you laugh as can be affirmed by those attending the family gatherings.
He was predeceased by his parents; wife Geneva; son Randolph; and his four siblings.
Harold is survived by his son Carl; daughter Kathy; his grandchildren and great-grandchildren; and many nieces and nephews.
A graveside service and burial will take place at Pine Grove Cemetery, in Belgrade, at 1 p.m. on Saturday, May 22, 2021.
Arrangements are under the direction and care of Gallant Funeral Home, 10 Elm Street, Waterville.
An online guestbook may be signed, condolences and memories shared at http://www.gallantfh.com.
In lieu of flowers, please donate to your favorite charity in Harold's memory.
DAVID A. MALOY
WATERVILLE – David Allen Maloy, 53, of Waterville, son of Richard Maloy, Sr. and Margaret Rideout, passed away unexpectedly on Thursday, May 6, 2021, in his home.
Dave worked as a farmer on the Cole Farm, in Sidney, for many years. He loved fishing, hanging out with his pup Millie girl, being on the farm, listening to music, loved cracking them cold ones, he loved his family so very much. He will be greatly missed by his family and friends.
Dave was predeceased by both his parents, his sister Julie Maloy, and his brother Richard Maloy.
Dave is survived by his sister Lisa Maloy; daughter Maggie Maloy; his dog Millie; three grandchildren JJ and Kaleb Gagne, and Lillian Tabb; nieces and nephews Tara Amburg, Tyler Amburg, and Ashley Kinzel.
Arrangements are in the care of Knowlton & Hewins Funeral Home, One Church Street, Augusta, where condolences to the family may be shared on the obituary page.
GERALD JACQUES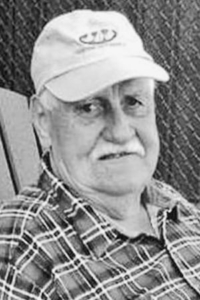 WATERVILLE – Gerald Jacques, 87, son of Anna Morissette and Joseph Jacques, recently passed away quietly and peacefully on Friday, May 7, 2021.
Gerald "Gerry" was a loving father and is survived by several of his children: Diana Pass, Kim and Brian Davis, Sean and Michelle Pass , Sharon Pelotte and her former spouse Emile, Rhonda and Herb Hewitt; sister-in-law, Arlene Jacques and several nieces and nephews.
Gerry's children that predeceased him were Merle and wife Tracy Pass. He was blessed with 18 grandchildren and 18 great-grand children, his longterm companion, Ruth Pass, mother of Diana Pass, Kim Davis and Sean Pass, brothers Harold, Edmund and David and sisters Gloria, Adrian and Louise.
Gerry was born in Waterville and lived all of his life in the Waterville area. Gerry proudly served in the United States Navy for over 12 years. He loved to fish and was a very talented and skilled carpenter who took pride in every home and everything he built.
A memorial celebration of his life will be at a future date.
CONSTANCE G. THERIAULT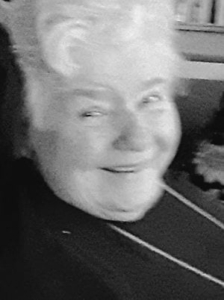 CHINA – Constance G. (Bernier) Theriault, 81, passed away on Saturday, May 15, 2021. She was born in Portland, February 25, 1935.
She was the oldest of nine siblings and grew up on King Street, in Westbrook, where many stories have been told pertaining to that address. From there she met and married Joseph S. Theriault on August 27, 1955.
She left Westbrook in 1955 with her new husband and headed for Michigan. After two years they ventured south to Delaware, Ohio, and after a short ten months, again moved north about 100 miles, to Castalia, Ohio.
In 1960 Joseph and Constance bought their first house in Castalia and began yearly trips to Maine with their family. Keep in mind this young woman with four boys in 1962 had to come to Maine and her husband couldn't leave work. She hopped in their 1962 Chevy II with two of the boys and headed 850 miles east. She made it there and back, and before moving back to Maine eight years later, she made at least six trips all by herself, she was very gutsy. In 1970 they moved back to Maine and it was her job to find a place to live. So every day she and the children would leave her mother's house in Westbrook and traveled the state looking for a house to buy. After two months she found a house to be finished in China on a three-mile dirt road, 100 miles from nowhere – as thought by all the relatives.
She had many jobs throughout her life, in Ohio she worked at many doctors' offices through Joseph's contacts at the hospital. She liked working but loved her boys (they were her angels). One of her favorite stories was when the family moved back to Maine, and she went to work at Thayer Hospital, in Waterville, and was working for the original Dr. Hawkeye Pierce from M*A*S*H, Dr. Richard Hornberger, that blew her mind. After working there a few years she took some time off and they moved to Millinocket for a couple of years, and then back to China. She got bored and got a job at Unum, in Portland, which meant a lot of traveling, but she loved it and stayed there until she retired.
After they retired, they became snowbirds and lived the good life of "warm in summers of Maine and warm in the winters of Florida" They did this for about 20 years until health issues in 2018 forced them to move back to Maine.
Constance was predeceased by her husband of 63 years Joseph S. Theriault; her two youngest sons, Steven D. Theriault, and Michael S. Theriault; her parents; and four of her siblings.
She is survived by her two oldest sons Gregory I. Theriault and his wife Rebecca, and Timothy S. Theriault and his wife Rebecca, all of China; 10 grandchildren; and six great-grandchildren.
There will be a celebration of life at the Waterville Elks Banquet Center, 76 Industrial St., in Waterville, on Saturday, May 22, from 10 a.m. to noon. All are welcome to share their stories.
BRUCE A. DUDLEY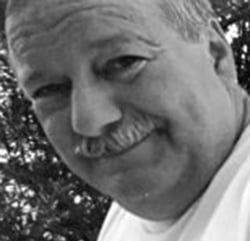 WATERVILLE – Bruce Albert Dudley, 65, passed away Sunday, May 16, 2021, at his home, in Waterville, following a courageous battle with cancer. He was born November 25, 1955, in Waterville, the son of Albion and Carol (Pelletier) Dudley.
He was a talented carpenter and delivered the daily paper for the Morning Sentinel.
He is survived by two daughters, Elizabeth and Abigail; son, Justin; and grandson, Ethan; his brothers, Rick and Steve; sister, Tammy;
A private graveside service will be held at a later date at the convenience of the family.
The family has asked for those interested to please send flowers or plants to the graveside at Pine Grove Cemetery, in Belgrade.
GERALDINE B. GOULETTE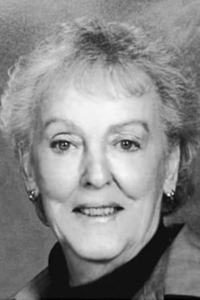 WATERVILLE – Geraldine Rena Beaulieu Goulette, 89, died peacefully at home on Sunday, May 16, 2021, following a period of declining health. She was born in Fairfield on February 20, 1932, to Theodore and Rose (LaPointe) Beaulieu.
Along with her twin brother, Gerald, she was the youngest of 11 children.
She attended local schools in Shawmut and Fairfield and graduated from Lawrence High School, in Fairfield, in 1949. Following high school, she worked in the office at Hollingsworth and Whitney, in Winslow.
She met her future husband, Leo Goulette, on a blind date and they married on November 14, 1953. She loved being a mother and homemaker and stayed home and raised her family until her youngest was in grade school and then worked in the main office at Waterville High School for 22 years. She enjoyed her job, particularly the wonderful friends she made there. They were a fun group and gathered on a regular basis for lunches and parties, which continued into her retirement years.
She was a devout Catholic and was a communicant of Notre Dame Church, in Waterville, where she sang in the choir for many years. She served on the boards of directors at New Dimensions Credit Union and Habitat for Humanity. She also volunteered at the United Way, St. John's Food Bank and with the Waterville High School Drama Club.
She enjoyed golf, bowling, playing piano and many summers on China Lake. She was very competitive and loved to play cards and board games. Gerry and Leo enjoyed traveling and have many fond memories of their trip to Europe and winter trips to Florida to visit family.
Gerry was predeceased by her parents, her brothers, Fernando, Omer, Norman and Gerald; her sisters, Lucille Theriault, Doris Beaulieu, Lauretta Tardiff, Yvette Bourque, Ruth Beaulieu and Adrienne Beaulieu. She was also predeceased by an infant son and her first grandchild, Christopher P. Goulette.
She is survived by Leo, her husband of 67 years; her daughter Debra Carter (Scott), of Falmouth; and sons Paul (Dianne), of Baldwinsville, New York, Andrew (Linda) of York, Dana (Suzanne), of Stafford, Virginia, and Thomas, of Pittsfield; grandchildren, Natalie Carter, Aimee Goulette Reakes, Nicholas, Spencer and Joey Goulette, Cadie Goulette Yeager, Nathan and Jack Goulette, Avery, Patience, Kristanna and Matias Goulette; and great-grandson, Henry Goulette; many nieces and nephews.
Family and friends may visit from 5 – 7 p.m., on Sunday, May 23, 2021, at Gallant Funeral Home, 10 Elm St., Waterville.
A Mass of Christian Burial will be celebrated at 10 a.m., Monday, May 24, at Notre Dame Catholic Church, 116 Silver St., Waterville, with burial to follow at St. Francis Catholic Cemetery, Grove St., Waterville.
An online guestbook may be signed, condolences and memory shared at http://www.gallantfh.com.
DALE M. LITTLE
WINSLOW – Dale Maurice Little, 80, passed away suddenly on Sunday, May 16, 2021. Born in 1940 he grew up in Harrison.
He had a myriad of jobs throughout his life. He was a farmer, soldier stationed in Germany, truck driver, contractor and owner of Morris Construction. In 1997 he married Barbara Paradise and lived out the last 24 years with love and puppies.
Dale loved puttering in his garage and around his garden. He was always quick with a joke, a hug, or a helping hand.
Funeral services are to be announced.
In lieu of flowers please send donations to Kennebec Valley Humane Society, in Augusta.
MELVINA M. KANDUPA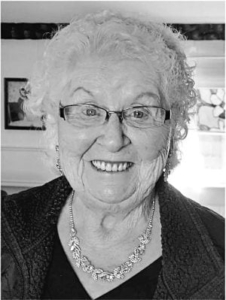 WINSLOW – Melvina Mary Pomelow Kandupa, 93, of Winslow, passed away at home on Monday, May 17, 2021. Melvina was born in Madison on May 1, 1928, to Tuffille and Rosie (Belanger) Pomelow.
Melvina grew up and attended schools in Madison. As a child she was resourceful and strong spirited. She went to work at a young age to help her parents. She married Michael J. Kandupa, Jr., of Madison, after he returned from the European Theatre of World War II.
Through the years Melvina worked at the Madison Woolen Mill, the Norwock Shoe Shop, in Norridgewock, Solon Manufacturing, in Skowhegan, and the Elm House Restaurant, in Madison.
Melvina was a teacher at heart and taught her children at home when they were very young before the term "home-schooling" existed. She was a devout Catholic who taught the faith to her children. She brought her mother Rosie to hundreds of weekday Masses at St. Sebastian Church, in Madison. She was a parishioner of St. John the Baptist Catholic Church, in Winslow.
Melvina was the go to person in the family for organizing showers, weddings, anniversaries, and Sunday dinners. She had the gift of hospitality and lively conversation. She was a wonderful cook and provided chocolate mayonnaise cakes, whoopie pies, fudge, and other treats for family. She loved to have a good time and dance the night away.
Melvina married Michael Kandupa, of Madison, on May 26, 1951. They shared 23 years together. Mel and her husband enjoyed attending auctions and from that they created an antique business called "Mel's Place", in Madison, which they had for several years.
Mel became a widow in 1974 after her husband's sudden death at the age of 52.
She was also predeceased by her twin sister, Melina, her sister, Lorena, and her brothers Arthur, Lawrence, and Raymond.
She is survived by her four children, Susan Richards (Joe) and Mary LeClair (Wayne), all of Winslow, Joyce Malicky (Joe), of Pleasant Mt, Pennsylvania, and Anne Briggs (Bruce), of Freeport; her grandchildren Joe, Elizabeth, Scott, Shane, Wade, Michael, Adam, and Lauren; her great-grandchildren Emilee, Joey, Lilliana, Logan, Adelinde Rose, LuCeleste, Christopher, Emerson, Piper, and Braeden.
At Melvina's request there will be no visiting hours.
A Mass of Christian Burial was celebrated at 10 a.m., on Tuesday, May 25, at St. John the Baptist Church, 26 Monument St., Winslow; burial followed in St. Sebastian Cemetery, Father Rasle Rd., Madison.
Arrangements were under the direction and care of Gallant Funeral Home, 10 Elm St., Waterville.
An online guestbook may be signed, condolences and memories shared at http://www.gallantfh.com
HELEN GROTTON

SOUTH CHINA –Helen Grotton, 90, passed away on Tuesday, May 18, 2021. She finally got her "wish" to join her husband, Wyman, in eternity. They were married for 65 years. Wyman passed in 2011. Their relationship was and is an everlasting love. Helen was born the fourth daughter of Allen and Bernice (Gracie) Young, in East Union, on July 1, 1928.
She graduated from local schools and attended Gates Business School in Augusta.
In 1946, she married John "Wyman" Grotton and lived in Somerville to begin her family. Out growing that home, they moved to Unity to begin farming. In 1957, they moved to Connecticut to pursue different careers.
Helen worked at Stop & Shop Supermarket for 19 years. She enjoyed her job and her family there. After retirement they moved back to Maine.
Helen was active with the Lily of the Valley Eastern Star and was a member of the American Legion.
Mrs. Grotton was predeceased by her husband, John W. Grotton; two sons, John W. Grotton, Jr. and James W. Grotton; three sisters, Alfreda Grotton, Hazel Peabody and Marion Collins; and a son-in-law, Alan Setzer.
Helen is survived by a son, Joel. W. Grotton, of South China; two daughters, Cynthia Riley and her husband Bob, of South China, and Candace Setzer, of Winder, Georgia; and a sister, Charlotte Young, of Newcastle. Her grandchildren are Wade and his wife Lesley, Heather and her husband Peter, Jessica and her husband Mike Makowski, Rachael and her husband Ken, Nancy and her husband Mike, Joel Grotton, Jason Grotton, John Grotton and Kiley Grotton; and five great- grandchildren. In Helen's memory, please play a game. Be it a game of Sixty Three Cards, outside whiffle ball or baseball. She loved her Red Sox! Enjoy some backyard fun and barbecues.
Being part of a large family was special to her. She has many nieces, nephews, brothers and sisters-in-law, and cousins. She loved to travel from Alaska to the East Coast to visit them all. She has said many times, "I have had a wonderful life!"
At her request, there will be no public visiting hours or funeral service. A gathering of family and friends in Helen's honor will take place at a later date at the Riley Farm.
Arrangements have been entrusted to Plummer Funeral Home, Windsor Chapel, 983 Ridge Rd., Rt. 32, Windsor, ME.
Condolences, stories and photos may be shared at http://www.plummerfh.com.
JAY C. DOE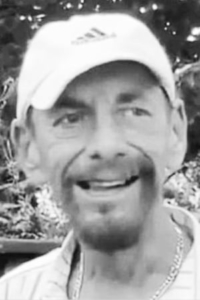 WINSLOW – Jay Christian Doe, 76, of Winslow, passed away on Monday, May 17, 2021, at his residence after fighting a courageous battle from cancer which was diagnosed in March 2019.
Jay was born in Waterville on December 18, 1944, the son of George and Carolyn Fernald Doe. He attended schools in Windsor graduating from Erskine Academy, in South China, class of 1962.
Following graduation from high school, Jay moved to Boston to work and pursue his education attending Northeastern University night division for nearly five years while working fulltime in the restaurant industry. After five-and-a-half years he returned to his roots to the Augusta area where he met his wife, the former Lois Pass, in the late '60s, and they were married on June 21, 1969.
Jay moved to Waterville to take a job as a waiter at the Silent Women Restaurant, and was waiter at the former Steve's Restaurant, in Waterville, for over 15 years. Being a dreamer, Jay decided to make a career change to attend and graduate from Pierre's School of Beauty with the goal of owning his own business. While attending Pierre's School of Beauty he worked part-time for his brother-in-law at Jones & Rich Funeral Home, in Portland. In 1988, Jay opened his own salon in Waterville naming it Uptown Style. After 30 years, due to ill health Jay decided in March 2020 to retire.
Jay is survived by his wife of 51 years, Lois Pass Doe, of Winslow; two sons, Christopher Doe and his wife Carla and their daughter, Delaney, Darin Doe and his son Hazen; five brothers, Peter Fernald and his wife Phyllis, of Vasselboro, Ralph Doe and his wife Madeline, David Doe and his wife Carla, James Doe and Daniel Doe, all of Windsor; three sisters, Deborah and her husband Robert Barnes, of Cape Elizabeth, Diane and her husband Robert Brown, of Dresden, Joyce and her husband Alan Vittorioso, of Scarborough; and many nieces and nephews.
Relatives and friends are invited to attend a Celebration of Life to be held in his memory at the Winslow VFW, Veterans Drive, Winslow, Sunday May 30, 2021, from 1-3 p.m.
Interment will be private for the family at Resthaven Cemetery, Windsor.
Arrangements are under the care of Veilleux & Redington Funeral Home, Waterville.
In lieu of flowers, contributions in Jay's memory may be made to the Harold Alfond Center for Cancer Care, 361 Old Belgrade Rd., Augusta, ME 04333.
GERALD W. KING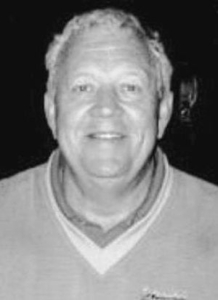 WINSLOW – Gerald "Jerry" W. King, 77, passed away unexpectedly on Tuesday, May 18, 2021, at MaineGeneral Medical Center, in Augusta. He was born on January 15, 1944, the son of Vernon & Veronica King, of Bangor.
Jerry leaves behind his wife, Linda, of 56 years. He will most certainly be missed by all his family and friends that knew him.
Jerry graduated from Winslow High School in 1962. He had a love for sports, especially football, where he was known as the man with the "Golden arm". He attended Husson College, in Bangor, after graduation before he entered the U.S. Air Force.
Jerry, known as "Mr.JK" worked for Kennebec Supply Co., in Waterville, as an outside sales account manager, where he then worked his way up to vice president. The business was bought out by F. W. Webb, where he worked until his retirement.
One of Jerry's favorite pastimes was playing golf at Waterville Country Club and traveling across the state at many courses. Jerry and his team won many tournaments over the years. He also enjoyed watching many sporting events, and found a passion for playing cards with great friends at the Elks & VFW. Jerry took great pride in his family, and enjoyed spending time with them.
He is survived by his son Gary and wife Julie, their children Ryan and Keira, and her fiancé, Bryan, grandson Zack Isbell, and his newest great-grandson, Blake; his brother Rob, and wife Pam, daughter Morgan.
He was predeceased by his daughter Susie, his parents, Vernon and Veronica King, as well as his in-laws, Basil and Margaret Adams.
There will be no visiting hours and at a later date we will plan a celebration of his life.
Arrangements are under the care of Veilleux and Redington Funeral Home, 8 Elm Street, Waterville ME. http://www.veilleuxfuneralhome.com
In lieu of flowers, memorial donations may be made to the American Heart Association, P.O. Box 840692, Dallas TX. 75284-0692.
TODD H. TARR
WINSLOW – Todd Howard Tarr, 63, died Tuesday, May 18, 2021, at the MaineGeneral Medical Center, in Augusta. He was born April 7, 1958, in Dexter, a son of Donald and Deanna (Clukey) Tarr.
He graduated from Winslow High School and was a self-employed contractor. Whenever things needed to be repaired people came to him and he was well respected by his customers.
Todd will be remembered as an outdoorsman enjoying snowmobiling and four wheeling. He was a member of the Maine Snowmobile Association. After it became too cold to work outside people would start bringing their snowmobiles to him for service. His goal was to make enough during the warmer months so that he could snowmobile and work on sleds during the winter. He will be missed and remembered by many.
He is survived by his father and stepmother, Donald and Linda Tarr, of Lithia, Florida; his girlfriend, Karen Reilly, of Standish; two sisters, Lori and husband Ernest Munro, of Waterville, and Julie Tarr, of Fairfield; a niece, Samantha; two nephews, Alex and Eric.
Todd was predeceased by his mother, Deanna (Clukey) Tarr.
A celebration of life will be held following a burial at Mt. Pleasant Cemetery, in Dexter, at a time later in the summer.
Those who wish may leave written condolences at http://www.CrosbyNeal.com.
JEAN H. PIERCE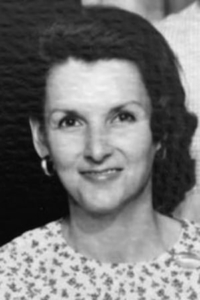 OAKLAND – Jean H. (Hutchinson) Pierce, 91, passed away on Wednesday, May 19, 2021, in Oak Grove Nursing home, in Waterville. She was the wife of the late J. Hobart Pierce Jr. with whom she shared 64 years of marriage.
Jean was born January 31, 1930, in Houlton. She was the daughter of the late Earle M. and Ethel (Adams) Hutchinson.
She was a graduate of Williams High School, in Oakland, class of 1948. She was a resident of Oakland for most of her life.
Jean was a telephone operator before her marriage. She also was a house cleaner, seamstress, nurse, and cook for the family. Jean was a loving mother to her 10 children, Sarah, John, William, Edward, James, David, Jennifer, Allen, Katherine, and Peter.
She was an active member at the United Baptist Church, in Oakland. She loved working with ceramics, and painting. She did not smoke, drink or swear and treasured the time she spent with her family. She was also a member of the Lions Club auxiliary, the garden club and the young mothers club in her younger years.
Jean is survived by her children, Sarah Roy and her husband Gene, of Oakland, John H. Pierce, III and his wife Mary, of Oakland, William Pierce and his companion Janie Dafonte, of Oakland, Edward Pierce and his wife Sandy, of Sidney, James Pierce and his wife Cindy, of Madison, David Pierce and his wife Bonnie, of Oakland, Jennifer Rice and her husband Eric Howe, of Industry, Allen Pierce and his wife Karen, of Acton, Massachusetts, Kate Cote and her husband Roland, of Oakland and Peter Pierce and his wife Gina, of Oakland; 29 grandchildren; 49 great-grandchildren and many nieces and nephews.
In addition to her husband and parents, Jean was predeceased by her two brothers, Earle Hutchinson and Glenn David Hutchinson.
Jean's graveside service was held at Lakeview Cemetery, 33 Belgrade Ave., Oakland, on Wednesday, May 26, 2021.
Arrangements were under the care of the Wheeler Funeral Home, 26 Church St., Oakland, where condolences may be shared with the family on the obituary page of the website at http://www.familyfirstfuneralhomes.com.
In lieu of flowers donations in her memory may be made to Pine Tree Camp, 114 Pine Tree Camp Road, Rome, ME 04963, or the Oakland Public Library, 18 Church St., Oakland, ME 04963.
WILFRED A. PATNAUDE
STOCKTON, Calif. –Wilfred A. Patnaude, 79, of Stockton, California, passed away on Thursday, March 11, 2021, following a five-week illness. He was born August 25, 1941.
He was predeceased by his parents, Wilfred and Helen Patnaude, his wife, Paula and his brother, Richard "Dicky" Patnaude.
He is survived by his sister, Donna and brother-in-law David Neddeau, of Winslow, Peggy Freeman, of Florida, and Robert Patnaude, of North Vassalboro; daughter, Gina Lajoie and husband George, sons, Jimmy and wife Lynn and Danny, of New Jersey; and many grandchildren.
PRISCILLA A. LOVLY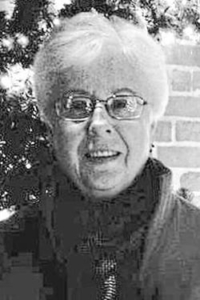 WINSLOW – Priscilla Anne Lovly (Dumont, 80, passed away on Sunday, May 16, 2021, following a lengthy medical issue involving her throat.
She graduated from Winslow High School in 1959. Her class recently celebrated their 60-year reunion in 2019 and frequently got together often for luncheons. She got most of her enjoyment from working outside in her flower gardens.
She worked 12 years in the Admitting Department, at Thayer Hospital, in Waterville. Before that, she worked many years for Sears & Roebuck Co., in Waterville, after graduating high school. She was very proud of the fact that she was only involved in one, small, automobile accident, after 45+ years of driving.
The best times of her life were spent roller skating at Happy Wheels, in Augusta, and taking care of, helping to raise and spending time with, her firstborn grandson, the "apple of her eye", Andrew. Priscilla could be seen walking the Dunbar Road with her brother, Frank, or at the indoor track at Colby College, walking two miles a day as well as at the many yard sales around Central Maine with her daughter Heidi, until just a few years ago.
Priscilla and Heidi hit yard sales for 30 years together! She would always say "We don't spend a lot of money, but we have a lot of fun!" This was in reference to both roller skating AND yard saling.
Priscilla was predeceased by her parents, Annie (Bolduc) and Herman Dumont, her oldest brother Carlton; granddaughter, Hope Marie Lovley, and her longtime companion, Everett Whitman.
Priscilla is survived by her daughter Heidi A. Stewart and son-in-law Mike, of Winslow; her son, Heath T. Lovley and daughter-in-law Heather, of Gorham; brother Larry Dumont, currently of Scarborough; brother Frank Dumont, of Winslow; grandchildren, Heidi's boys, Andrew Ryan Lovley, of Providence, Rhode Island, and Benjamin David Stewart, of Anchorage, Alaska, Heath's children, Lila Hope Lovley, Lily Hope Lovley and Luke Heath Lovley, all of Gorham; adult neices and nephews; "unnofficial grandson", Joshua Fluke, of Waterville.
A private family burial took place at St. Francis Catholic Cemetery, in Waterville.
Arrangements were under the care and direction of Gallant Funeral Home, Waterville.
An online guestbook may be signed, condolences and memory shared at http://www.gallantfh.com.
Responsible journalism is hard work!
It is also expensive!
If you enjoy reading The Town Line and the good news we bring you each week, would you consider a donation to help us continue the work we're doing?
The Town Line is a 501(c)(3) nonprofit private foundation, and all donations are tax deductible under the Internal Revenue Service code.
To help, please visit our online
donation page
or mail a check payable to
The Town Line, PO Box 89, South China, ME 04358
. Your contribution is appreciated!
https://townline.org/wp-content/uploads/2016/06/TownLineBanner.jpg
0
0
Website Editor
https://townline.org/wp-content/uploads/2016/06/TownLineBanner.jpg
Website Editor
2021-05-26 14:00:00
2021-05-26 17:10:26
OBITUARIES for Thursday, May 27, 2021