PATRICIA F. NADEAU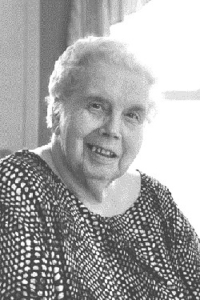 WATERVILLE – Patricia "Pat" Frances Tulley Nadeau, 80, passed away peacefully on Thursday, May 7, 2020, at Oak Grove Senior Center, in Waterville, where she had been a resident since May 2019. She was born in Waterville on February 12, 1940, the daughter of Francis and Beatrice (Pooler) Tulley.
Pat graduated from Lawrence High School, in Fairfield, in 1958 and briefly attended nursing school. Pat married Aime Nadeau in 1959 and for years they lived happily in central Maine raising four children and always worked hard.
Throughout Pat's life, she was a switchboard operator, a chicken and dairy farmer, a custodian and a security guard with the State of Maine, a soap and candle maker and a writer. Family was always the centerpiece of Pat's life and the center of her heart as she was a cherished mother, grandmother, sister, aunt and friend to so many who often sought her out for her wisdom, support and humor.
She loved tracing genealogy and annually traveled with her husband to Fort Kent and Québec to learn about their French Canadian heritage. She always looked forward to seeing her "old buds" from high school, family reunions and she was happiest when she was visiting with family. She enjoyed knitting, singing, gardening, family events, taking "Sunday drives," sitting at the beach, watching the Red Sox, eating lobster rolls, and just adored her family pets.
Pat could always tell a good story and would make quick friends with anyone.
She is survived by her daughters, Luci Dow and her husband George Dow, of South China, Angela Nadeau, of Bluffton, South Carolina; her son, Aime "Butch" Nadeau, of Auburn; her brother, Mike Tulley, of Fairfield; many grandchildren and great-grandchildren; and innumerable nieces and nephews.
She was predeceased by her husband of 45 years, Aime Nadeau; son Ricky Nadeau; and her parents, Francis and Beatrice Tulley.
Due to the COVID-19 pandemic, a funeral service will be held in the fall.
Arrangement are under the direction and care of Gallant Funeral Home, Waterville.
An online guestbook may be signed, condolences and memories shared at http://www.gallantfh.com.
In lieu of flowers, friends may make memorial donations to Humane Society Waterville Area, 100 Webb Rd., Waterville, ME 04901.
CHAUNCEY CHAPMAN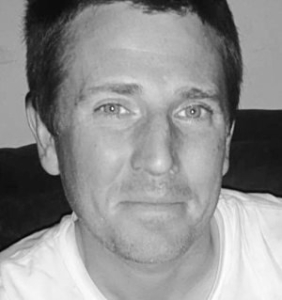 FAIRFIELD – Chauncey James Chapman, 36, of Fairfield, died unexpectedly on Sunday, May 10, 2020, in Waterville. He was born August 14, 1983, the son of Frederick and Mary Chapman.
Chauncey was an outdoorsman at heart. He spent many of his years fishing, hunting, hiking, cutting wood alongside his dad, and spending time outside with his mom. He also was an avid hockey player and enjoyed watching the sport over the years. Chauncey worked very hard as a metal roofer.
He was predeceased by his maternal grandparents, Stoddard and Margaret Stevens and paternal grandparents, Calvin and Alice Chapman.
Surviving are two daughters, Riley Stratton and Bella Donnell; a sister, Brooke Chapman; a niece, Alice Denis; and both his parents Fred and Mary. He is also survived by many aunts, uncles, and cousins.
Chauncey was loving and cared tremendously for his family and friends.
Due to the Covid-19 pandemic, a Celebration of life will be held at a later date.
Arrangements are under the direction and care of Gallant Funeral Home, 10 Elm St., Waterville.
An online guestbook may be signed, condolences and memories shared at http://www.gallantfh.com.
In lieu of flowers, please consider making a donation to help fight the opioid crisis here in Maine.
ALLEN T. KNIGHTS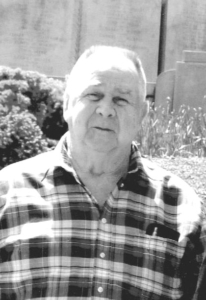 ALBION – Allen Thomas Knights, 86, of Albion, died peacefully in his sleep on Friday, May 15, 2020, at Oak Grove Center, in Waterville. He was born, in Albion, on July 2nd, 1933. The son of Roy and Lillian (Gill) Knights.
Allen graduated from Freedom Academy in Freedom, in 1952, followed by two years of active duty in the US Army.
In 1954 he married the former Mura Shibles, of Troy, Maine.
Allen was a dairy farmer/carpenter most of his life. He enjoyed hunting and fishing. Allen and Mura enjoyed many years of traveling.
In 1956, Allen joined the Independent Order of Odd Fellows. He was a loyal member for 63 years. He was a past District Deputy Grand Master of the Independent Order of Odd Fellows of Maine, a past Grand Patriarch of the Grand Encampment of Maine, a past Department Commander of the Department Council of Maine, and a past District Deputy President of the Rebekah Assembly of Maine.
Allen was a member of the Albion and Unity Volunteer Fire departments and one of the first members of the Unity Volunteer Ambulance Corps.
He is survived by his wife of 66 years Mura (Shibles) Knights; daughters Glenda Knights, and Marilee (Knights) Perkins and her husband Rodney; grandchildren Erin Hunter and significant other Jordan Labbe, Miranda Perkins, Jessica Perkins and fiancé Jim Duffy, and Kevyn Knights; great-grandchildren Aidan and Addison Witham; sisters Catherine Parks, Beverly Dixon and her husband Buster; brothers-in-law Phillip Shibles, Richard Shibles and his wife Mary, Brian Shibles and his wife Nancy;many nieces and nephews.
He was predeceased by his parents, his sister Dorothy White, his sister-in-law Marilyn Kitchen, and brother-in-law Kenneth Shibles.
According to Allen's personal wishes there will not be a public service.
In lieu of flowers, friends wishing to donate in Allen's memory may do so to Albion Lodge #149, 22 Main St., Albion, ME 04910, or VA Hospice, 1 VA Center, Augusta, ME 04330.
Arrangements are under the direction and care of Dan and Scott's Cremation & Funeral Services, 445 Waterville Rd, Skowhegan ME 04976.
NORMAN A. SCOTT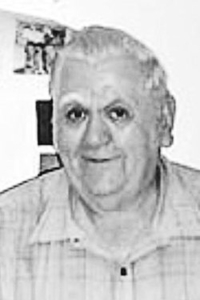 FAIRFIELD – Norman A. Scott, 85, passed away on Friday, May 15, 2020, following a brief illness. Norman was born in Waterville on November 14, 1934, to Norman and Della Scott.
Known to many as "Scotty," he worked as a truck driver until his retirement from Cole's Express in 1998. He was a big man with a big heart and created many lasting friendships with his fellow workers and customers. On August 6, 1953, Norman married the former Gwendolyn Doody. Together they raised five children that brought them great joy: Steven, Danny, Doreen, David, and Penny. Norman was a great dad, and a great "grampy."
He loved his grandchildren and spent many a Friday night and Saturday afternoon at his grandsons' football games.After retirement Norman took up woodcarving and made many beautiful gifts which he just loved to give away. The people who were fortunate enough to receive one of these carvings will cherish it always. He was especially proud of the Christmas Tree ornaments her carved for the Festival of Trees, in Hinckley.
Norman is survived by his sons, Steven and his wife,Cynthia, of Winslow, Danny, of Canaan, and David, of South Carolina; his daughters, Doreen and Penny, both of Fairfield; his eight grandchildren, Chris, Brian, Kevin, Bradley, Rory, Rose, Bobby, and Heather; and his eight great-grandchildren.
Norman was predeceased by his parents, Norman and Della; his wife, Gwendolyn; twin children at birth; his brother, Carl, his sister, Gloria Dodge; his brother-in-law, Don Adams; and parents-in-law, Earl and Florence Doody.
Due to Covid-19, a graveside service will be held at a later date.
An online guestbook may be signed, and memories shared at http://www.familyfirstfuneralhomes.com.
Arrangements are by Lawry Brothers Funeral and Cremation Care, 107 Main St., Fairfield.
In lieu of flowers, please make a donation to theFairfield Interfaith Food Pantry, Fairfield, ME 04937, or to your local food pantry.
KEVIN LeCLAIR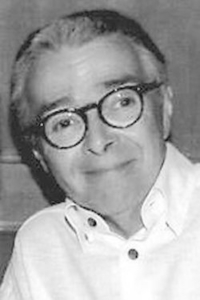 RIO VERDE, Ariz. – Kevin LeClair, 71, of Rio Verde, Arizona, passed away peacefully at the Eckstein Hospice Center, in Scottsdale, Arizona, on Sunday, May 17, 2020. Kevin was born on August 18, 1948, in Jackman, to Roland and Anna LeClair.
He was the eldest son of three children and graduated from Waterville High School in 1966. He continued his education after high school and graduated as an accountant from Thomas College, in Waterville. He married his college soulmate, Patricia Weed, in 1972, and they shared 47 years of marriage.
Kevin enjoyed being an entrepreneur in his life and had his own picture framing business, L and M Framecrafters, in Maine, and was the broker of High Performance Real Estate Services, in Arizona. Kevin and Patricia spent countless hours glamping throughout the U.S. visiting national parks and gorgeous sites, hiking and enjoying being in the great outdoors.
He was a very devoted husband, loved his cats and was a perfectionist at whatever he did. Whether he was designing and working on the landscaping or creating a new meal in the kitchen, his optimism was infectious and he always looked on the bright side of everything.
Kevin is survived by his wife, Patricia Weed; sister Darlene LeClair Franklin, of Palmetto, Florida; brother Kerry LeClair, of Waterville; aunt and uncle, Stanley and Jackie Redmond, of Bingham; sister-in-law, Sharon Thomas and husband Ronald, of Tucson, Arizona; brother-in-law, Curtis Weed and wife, Lucile, of Brunswick; as well as nieces and nephews.
There will be no funeral services.
SCOTT E. LaVERDIERE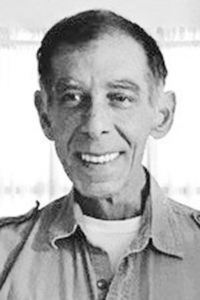 OAKLAND – Scott Evariste LaVerdiere, 59, passed away peacefully on Monday, May 18, 2020, following a long battle with cancer.
Scott was an avid sportsman and loved hunting, fishing and competitive target shooting. At one time, he was in the top ranked target shooters in the state of Maine and was offered the opportunity to compete on the national circuit.
He graduated from Unity College with a bachelor of science in aquaculture. He was one of Unity College's first students to have a scholarly article published while still an undergraduate. (Northeastern Naturalist, Vol.4, Enchanted Pond's Resident White Suckers). He also was privileged to discover a new species of fish while working in his field of study.
Scott will be remembered for his dry wit and bottomless generosity. He adored all of his nieces and nephews, and each loved him immensely in return. He was his brother Bruce's best friend and, in his last days, Bruce and his wife Shari honored his wish to stay with them until his passing. He was faithfully attended by friend and caregiver, Cecile Studley.
He was predeceased by his parents, Paul and Charlene LaVerdiere .
He is survived by his siblings, Bruce LaVerdiere, Audrey Yotides and Susan LaVerdiere; and many nieces, nephews, aunts and cousins.
Regretfully, due to Covid-19 restrictions, a graveside service will be held for family only.
Arrangements are under the direction and care of Gallant Funeral Home, 10 Elm Street, Waterville.
An online guestbook may be signed, condolences and memories shared at http://www.gallantfh.com.
In lieu of flowers, donations may be made in Scott's honor, to Good Shepherd Food Bank P.O. Box 1807 Auburn, ME 04210.
JOSEPH L. GAGNON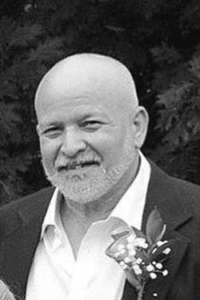 VASSALBORO – Joseph Leroy Gagnon, 63, passed away from natural causes on Tuesday, May 19, 2020. He was born January16, 1957, the son of Joseph and Gloria Gagnon.
He was a skilled machinist who worked in many areas in central Maine. He loved helping coach his children in sports and boating. In his later years he loved riding his Harley Davidson and being with his children and grandchildren. He always was there for his children when they needed him especially when it came to their cars. He will be forever remembered by his grandchildren as Crazy Grandpa and Peepa.
He was predeceased by his father Joseph, mother Gloria, and brother Jerry.
He is survived by his children Joseph and wife Julie, Jaimie and significant other Ryan Gunzinger, and Jennifer and husband Nicholas Langella; his grandchildren Madelyn and Joseph Gagnon, Gabriella Reynolds, Raya and Nathan Langella; his brothers Jeff and wife Barbara, and Jim and wife Rose. He has many nieces and nephews.
WAYNE R. ATWOOD
WATERVILLE – Wayne R. Atwood died Thursday, May 21, 2020, at Lakewood Continuing Care Facility, in Waterville, where he resided for a little over two years. Wayne was born April 19, 1946, in New Portland, to Myra E. Atwood.
They moved to Kingfield when Wayne was a boy where Wayne attended the Kingfield school system, graduating from Kingfield High School in 1964. While in school Wayne excelled in basketball and baseball. Wayne's love of baseball carried over to adulthood where he was a valued member of the Kingfield men's softball team.Wayne also loved his Red Sox and Patriots, enjoying his trips to Fenway and being able to talk about players and statistics from childhood.
Wayne is survived by his sisters, Elaine and Lorraine Atwood; his daughter, Tammy Atwood and her son, Brett Hart; Wayne's son, Todd Atwood and his wife Pamela and their children, Larry Bailey, Luke Atwood and Hannah Atwood, who recently gave Wayne his first great-grandson, Jacob. Wayne also leaves behind many cousins.
At Wayne's request there will be no viewing or funeral.
SISTER RITA MORIN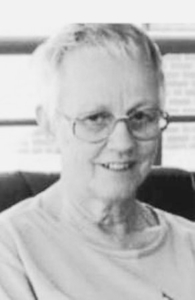 WATERVILLE – Sister Rita Morin, formerly known as Sister Roger-Marie, 87, died Wednesday, May 20, 2020, at Mount St. Joseph, in Waterville. She was born in Lewiston, February 19, 1933, the daughter of Romeo and Marie-Laure (Pascal) Morin.
She received her early education at St. Mary's Elementary School, in Lewiston, and at Sacred Heart Academy, in Jackman. Her college education was at St. Joseph College, in Windham, where she earned a B.A. in education. She also attended St. Michael College, in Winooski, Vermont, and the Universite Catholique de Paris for studies in Advanced French. She obtained a certificate in Clinical Pastoral Education at Bon Secours Hospital, Methuen, Massachusetts.
Sister Rita entered the novitiate of the Sisters of St. Joseph, in Auburn, in February 1951, and made her religious profession in August 1958. Her teaching assignments were at Holy Family School, in Lewiston, St. Rose of Lima School, in Jay, and St. John the Baptist School, in Winslow.
She served as chaplain in the Pastoral Care Departments of Central Maine Medical Center, in Lewiston, and Mount St. Joseph, in Waterville. She also worked for Murphy Homes, in Lewiston ,where she was especially gifted with the developmentally disabled adults, treating them with immense love and respect.
She moved to Mount St. Joseph in March 2018, where she resided until her death.
She is survived by a special niece, Claire Morin Sabine, nephews, several nieces and cousins.
She was predeceased by her parents; her brothers, Roger and Adrian and her sister, Carmen.
A Mass of Christian burial will take place at Notre Dame Church, Waterville, with burial at St. Francis Cemetery, in Waterville to follow.
Due to COVID-19 and in accord with the Bishop's directives, only sisters and immediate family will be present. All others are asked to pray with us from home.
Arrangements are under the direction and care of Gallant Funeral Home, 10 Elm Street, Waterville.
An online guestbook can be signed, condolences and memories shared at http://www.gallantfh.com.
In lieu of flowers, memorial donations for the Ministry Fund may be sent in Sister Rita's memory to Sisters of St. Joseph, 80 Garland Rd., Winslow, ME 04901.
Responsible journalism is hard work!
It is also expensive!
If you enjoy reading The Town Line and the good news we bring you each week, would you consider a donation to help us continue the work we're doing?
The Town Line is a 501(c)(3) nonprofit private foundation, and all donations are tax deductible under the Internal Revenue Service code.
To help, please visit our online
donation page
or mail a check payable to
The Town Line, PO Box 89, South China, ME 04358
. Your contribution is appreciated!
https://townline.org/wp-content/uploads/2019/07/Town-Line-Website-banner-v3-1030x206.jpg
0
0
Website Editor
https://townline.org/wp-content/uploads/2019/07/Town-Line-Website-banner-v3-1030x206.jpg
Website Editor
2020-05-27 14:52:34
2020-05-27 14:52:34
OBITUARIES for Thursday, May 28, 2020