OBITUARIES for Thursday, November 11, 2021
CONNIE L. CARET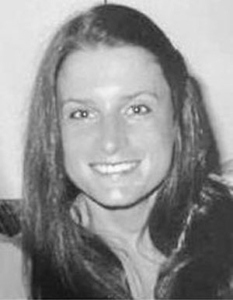 BELGRADE – Connie L. (Nice) Caret, 64, passed away at home on Wednes­day, October 27, 2021. Con­­nie was born October 25,1957, in Akron, Ohio, daughter of Patricia A. (Show) Chapline, of Ohio, and the late Robert G. Nice.
She was the wife of the late Paul G. Caret.
Connie enjoyed horse racing, playing cribbage, Long Pond lake and spending time at the ocean. She also enjoyed scratch tickets. Connie enjoyed visiting Stan Hywet, in Ohio. She also was a talented artist growing up and loved autumn where she'd go to local apple orchards and festively decorate her home in Belgrade.
Connie worked as a substitute teacher in the Messalonskee school system for many years until her retirement. She previously worked as a waitress, bartender and cleaned camps.
She is survived by her two children, Benjimen M. Caret and his girlfriend Jasmine, of Oakland, and Shelby Murphy and her husband Troy, of San Francisco, California; two grandchildren Chassidy and Jamisen; her sisters Ruth Knopf, of Ashland, North Carolina, Pamela Blubaugh, of Wardsworth, Ohio; her two stepsisters, Laura Rhoades and Helen Bonfiglio and stepbrother Dan Rhoades, all of Ohio; as well as many nieces and nephews.
In addition to her father Connie was also predeceased by her stepmother Mary Nice, her sister Bonnie Fitzgerald.
A funeral service was held at Wheeler Funeral Home, 26 Church St. Oakland, on Wednesday, Nov. 3, 2021.
Arrangements are in the care of the Wheeler Funeral Home, 26 Church Street Oakland where condolences may be shared with the family on the obituary page of the website at http://www.familyfirstfuneralhomes.com
In lieu of flowers donations in Connie's memory may be made to the ALS Foundation Als.org/donate
CATHERINE M. TRASK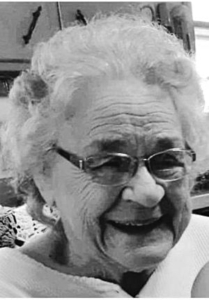 WINDSOR – Catherine Mae (Morrell) Trask, 92, of Windsor, passed away on Thursday, October 28, 2021. "Kay" was born in Gardiner, on February 5, 1929, the youngest daughter of William H. and Charlotte M. Morrell.S
She attended Gardiner area schools. One of her favorite memories from high school was being part of the marching band.
Kay married the love of her life, Herbert A.N. Trask on July 31, 1948. Together they were blessed with six children, and over the years many grandchildren, great-grandchildren and great-great-grandchildren. Family was always very important to Kay, and she welcomed anyone into her home to call her Nana.
Kay was predeceased by her husband, Herb, of 62 years; her parents; several sisters; one brother, and infant grandson Steven Frank Barnes.
She is survived by a son, Tony Trask, and his wife, Kathie, of Windsor; five daughters, Dolly Hood, of Las Vegas, Nevada, Marlena Prescott and husband Bob, of Union, Cindy Trask, of Windsor, Sandy Barnes and husband David, of South China, and Barbie Barnes and husband Chuck, of Windsor.
A family gathering took place on Thursday, November 4, 2021, at her home. A public graveside service will occur in spring of 2022, at Dyer Hill Cemetery, in Windsor.
Arrangements are by Plummer Funeral Home, Windsor Chapel, 983 Ridge Rd., Windsor.Condolences, stories and photos may be shared at http://www.plummerfh.com.
NORMAN R. MICHAUD SR.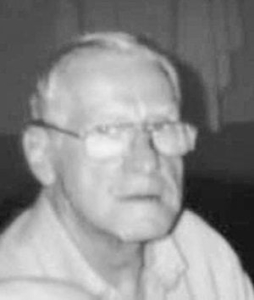 ORLAND – Norman R. Michaud Sr., 85, died at his home on Saturday, October 30, 2021, of natural causes. Norman was born on March 13, 1936, in Waterville, to Hector and Bernice Michaud.
Norman married Joan L Lajoie Michaud on June 30, 1956, in Waterville. Together they had four children.
He started his work career working as a foreman for HP Cummins, in Waterville. He then went on to become employed by Scott Paper Co., in Winslow, as a millwright. From Scott Paper Co., he went on to S.D. Warren Fine Papers, in Hinckley, when mill first started operations following the closure of Scott Paper Co., as a heavy equipment supervisor and retired at the age of 57. He then worked for H.T. Winters Flooring Co., in Winslow, for many years, building Rite Aid stores throughout Maine.
Norman is also a lifetime member of the Waterville Elks Lodge #905. Norman was a man of many talents who could do anything he set his mind to. He built his home in Orland from clearing his lot to completing a beautiful home at the age of 68.
He is survived by his son John Michaud, of Clinton, and his daughter Kimberley Gagne and her husband Paul, of New Hampshire; his grandchildren Emily, Jaylyn, Chris, Adam, Jessica, Justin, Jason, and Sam; and many nieces and nephews.
A Mass of Christian Burial was celebrated on Thursday, November 4, 2021, at Notre Dame Catholic Church, 116 Silver Street, Waterville. Burial followed at St. Francis Catholic Cemetery, Grove Street, Waterville.
Arrangements are under the direction and care of Gallant Funeral Home, 10 Elm Street, Waterville.
An online guestbook may be signed, condolences and memories shared at http://www.gallantfh.com.
RICHARD E. THIBODEAU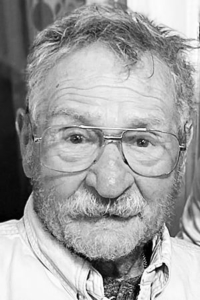 WATERVILLE – Richard E. Thibodeau, 89, passed on Monday, November 1, 2021, peacefully in his childhood home. Richard was born in Waterville on February 20, 1932, the son of Arthur E. Thibodeau (former chief of police of Waterville) and Eva (St. Armand) Thibodeau.
He attended schools in Waterville before enlisting in the service.
Richard served in the U.S. Navy for two years before entering into the U.S. Air Force for 20-plus years before he was honorably discharged. Richard enjoyed bowling, family genealogy, sitting on his porch having conversations, walks throughout Waterville collecting treasures, and football games at Waterville Senior High School. Richard especially enjoyed times with his family throughout the summer at his family home and China Lake.
He was predeceased by his parents; sister Carmen, brothers Robert and John.
Richard is survived by his daughters, Nina DiGiantommaso, of Manchester New Hampshire, Gina Thibodeau, of Clarksville, Tennessee, and Yvonne Thibodeau, of Augusta; and brother Bernard Thibodeau and wife Pat Thibodeau, of Waterville; granddaughters Kayla DiGiantommaso, of Derry New Hampshire, Kianna DiGiantommaso, of Manchester New Hampshire, Meagan Winn, of Nashville, Tennessee, and Mariah Murdock and Sarah Thibodeau, both of Farmingdale; and great-granddaughter, Maylee Bowman, of Farmingdale.
There will be no service but military honors were performed on November 9, at Augusta Veterans Memorial Cemetery.
Arrangements by Dan and Scott's Cremation and Funeral Service, Skowhegan.
JOYCE E. WINEGARDNER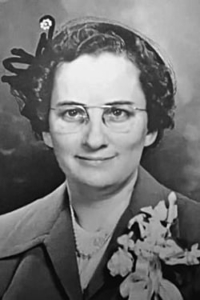 WATERVILLE – Joyce Evangeline Winegardner, 92, passed away on Monday, November 1, 2021. She was the daughter of Roland and Hildred Russell.
Joyce was a member of Bethany Baptist Church, in Skowhegan, for many years and a member of the Smithfield Grange. She enjoyed gardening and spending time with her family. Joyce was supervisor of housekeeping at Pleasant Hill Nursing Home, in Fairfield, before her retirement.
Joyce was preceded in death by her husband, Richard; and her son, Raymond.
She is survived by her sons, Steven Winegardner and Sandra, of Alton, and Bruce Winegardner, of Smithfield; her grandchildren Jenna and Will, Stacy and Devan, Emma and Jay, and Juliet and Sam; and her great-grandchild, Dakota; several nieces.
Funeral services will be held at Smart and Edward Funeral Home, 183 Madison Ave., in Skowhegan, at 11 a.m. on Saturday, November 13, with a burial, at 1 p.m., at the Smithfield Village Cemetery.
You are invited to offer your condolences and share fond memories with the family by visiting Joyce's guestbook at http://www.smartandedwardsfh.com.
A service of Smart and Edwards Funeral Home, 183 Madison Ave., Skowhegan.
MARIE A. GRAVES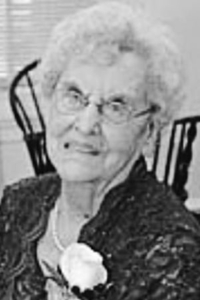 SIDNEY – Marie Alma Higgins Graves, 98, passed away peacefully in her home on Wednesday, November 3, 2021. She was born the daughter of the late Leon A. and Mildred M. (Bragdon) Higgins, on August 21, 1923, in Pittsfield.
She was one of seven children.
She graduated from Maine Central Institute, in Pittsfield, then entered nurses training at Augusta General Hospital where she earned her RN degree. She became a nurse cadet and thought she would have to serve during the war, but the war ended while she was on her honeymoon with her husband of almost 60 years, Donald, who passed away in 2004.
Marie was a nurse at Thayer Hospital, in Waterville, for 35 years. She worked in the maternity, pediatrics, and special procedure departments. During the earlier years while working at Thayer she helped at a clinic that was started by the Farm Bureau Exchange with another nurse and a volunteer doctor for the children of Sidney who couldn't afford medical treatment. Marie was the town nurse for a while and neighbors would often call her for medical advice. She loved nursing so much that after three months of retiring from Thayer she went to work for the doctors' offices of Burke and Smith.
Marie was a member of the Augusta Church of the Nazarene. She taught Sunday School, was on the church board, and she led the young people's group for a number of years. Marie had a strong faith in God and she looked forward to her weekly Bible study with her dear friend Gloria.
Marie loved to sew, in fact she was part of a neighborhood group who made quilts for aids babies. She had what she liked to call her card ministry. She was very faithful to send birthday, anniversary, get well and thinking of you cards whenever she heard of someone who might need one.
She is survived by her son, Gerald Graves and his wife Darlene, of Sidney; her daughters Janie Graves, of Quincy, Massachusetts, and Cynthia Barna, of Sidney; her grandchildren Charles Christianson and his wife Sue, Nathan Christianson and his wife Karen, Juliet Graves and Tyler Kerr and his wife Darcy; several great-grandchildren, Shelby Lyn and Victoria Christianson, and Emmalee and Bruce Kerr; her sister, Maxine Ayers, of Sidney; and several nieces and nephews.
She was predeceased by her granddaughter, Gwendolyn Christianson, her three brothers, Alton, Roland, and Robert Higgins, and by two sisters, Jeanette Walker Fitton and Phyllis Higgins.
There will be a private service held for family.
Arrangements are in the care of Plummer Funeral Home, 16 Pleasant St., Augusta, ME 04330.
Condolences, stories, and photos may be shared by visiting http://www.plummerfh.com.
In lieu of flowers, donations may be made in her memory to Nazarene Compassionate Ministries, at the Augusta Church of the Nazarene, 30 Nazarene Dr., Augusta, ME 04330.
GERARD A. POISSONNIER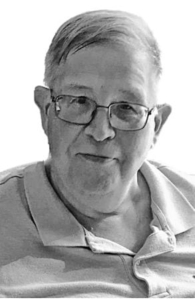 WINSLOW – Gerard A. Poissonnier, 66, passed away on Friday, October 1, 2021, a victim of the COVID-19 pandemic. Gerard was born April 6, 1955, the only son of Alcide and Gabrielle (Poulin) Poissonnier, in Waterville.
As a youngster, Gerard enjoyed fishing with his parents and sister, playing basketball with his uncle and cousins, and he particularly loved the game of baseball, playing on a local Little League team until his mother's sudden passing when he was 12 years old.
His mother's passing was a traumatic event in his life, and he withdrew into the world of books. An avid reader, he carried that passion with him throughout every aspect of his life. His extraordinary intelligence coupled with his ability to consume information quickly contributed to his achievement as a National Merit Scholar.
Gerard attended St. John's College, in Annapolis, Maryland. While at St. John's he once again had the opportunity to play baseball, and to engage with the Naval Cadets in a competitive game of chess (another passion). Upon graduation, he returned home to Maine and enrolled in the University of Maine Law School where he made several life-long friends. One of his friends at the University was John Gillis, a student from the Canadian Maritimes who would take Gerard on a fateful road trip to Cape Breton where John would introduce him to his sister, Brenda Gillis. Upon attaining his law degree, Gerard traveled back to Cape Breton to marry the love of his life, Brenda, with whom he celebrated 40 years of marriage on August 21, 2021.
Gerard spent his clerkship with DHHS assisting with preparing the documents for prosecution of child abuse cases. After passing the Bar, his dream was to join the military as a JAG, but his application was rejected due to his poor vision. Still interested in public service, he pursued a career with the State of Maine, with his first full-time position working for the Bureau of Elderly at DHHS. He subsequently worked a short stint at the Dept. of Corrections, worked several years at the Workers' Compensation Commission, and finally, until his retirement in 2020, worked for Maine Revenue Services.
After his father's passing in 2000, he found himself wanting to learn more about his father's military service during World War II, which then developed into an interest in genealogy. At the time of his passing, he had traced his bloodline back to the third and fourth century in Europe, and the times of the legendary King Arthur, which inspired him to write a poem, Cunedda's Song, the day he became ill with the delta variant of COVID. Among his other interests were the professional sports of baseball, football, and NASCAR.
On a local level, he enjoyed competitive shooting. He also developed an interest in boxing, inspired by his late uncle Jackie Fisher's time as a boxer in the 1940's.
In addition to work and his hobbies, Gerard spent his entire adult life dedicated to giving back to his beloved community. He generously gave of his time, support, and contributions to many organizations throughout the years. Among the many organizations in which he volunteered over the years are: the Winslow Lions Club, Bowling for the Blind and Friends of Fort Halifax. Gerard was also a Fourth Degree Member of the Knights of Columbus and more recently he served as the Grand Knight of Council #7300. His interest in his forebears' long history of military service inspired him to join the VFW, and the Sons of the American Legion, representing the Sons as part of the Color Guard.
Gerard was predeceased by his parents, his stepmother Evelyn (Sherrard) Poissonnier, stepbrother John Whalen, his parents-in-law, sister-in-law Ann Campbell, brothers-in-law John Gillis, Bob North and Bob Campbell, all 18 of his aunts and uncles.
In addition to his wife, Gerard is survived by his sister, Paula Papsis; stepbrothers Grayson (Joan) Whalen, Dennis Whalen, Mike (Diane) Whalen, and Glenn (Sandy) Whalen; sisters-in-law Rita (Ray) Russell, Grace (Len) Neville, Margie North and Margie Borden; nieces Danielle Papsis (Mike Beavers), and Desiree (Steve) Thompson; grand-niece Renee Beavers; several cousins including, Bernard and John Poulin, Celeste Thibeault, Mae Landry, Betty Leung, and many more.
A Mass of Christian Burial will be celebrated at 11 a.m., Saturday, May 14, 2022, at St. John the Baptist Catholic Church, 26 Monument Street, Winslow, followed by a graveside committal service at St Francis Catholic Cemetery, Grove St., Waterville.
Arrangements are under the direction and care of Gallant Funeral Home, 10 Elm St., Waterville.
An online guestbook may be signed, condolences and memories shared at http://www.gallantfh.com.
In lieu of flowers, memorial donations may be made to the Servants of the Blessed Sacrament, 101 Silver St., Waterville, ME, or the Humane Society Waterville Area, 100 Webb Rd, Waterville, ME 04901.
KEITH A. POIRIER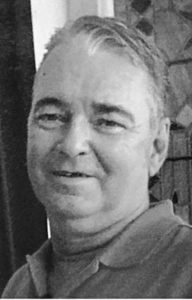 WINSLOW – Keith "KAP" A. Poirier, 61, passed away on Saturday, October 23, 2021, following a long illness. He was born in Waterville on June 29, 1960, to Dorothy (Ryan) Withee and the late Joseph Poirier.
He graduated from Waterville High School. Keith owned and operated Pine Tree Sealcoating for over 30 years. Keith was the life of the party and will be remembered for his barbeques, his quick wit, his style, and his fun spirit. He enjoyed spending time with his family and attending the many different activities of his nephews and nieces.
Keith was predeceased by his son Zachary.
He is survived by his wife, Johnna; his mother; his siblings and their spouses, Donald; Karen and Larry; Sean and Jennifer; Mark and Maria; Edward and Lina; numerous nephews and nieces.
Family and friends are respectfully invited to attend a funeral mass for KAP, which will be held at St. John Catholic Church, 26 Monument St., Winslow, on Saturday, November 13, beginning at 9 a.m. A graveside service will be held immediately after at St. Francis Cemetery, 78 Grove St., Waterville.
A celebration of KAP's life will follow at the Forrest J. Pare VFW Post #1285, 51 Water Street, Waterville.
DAVID P. CARPENTER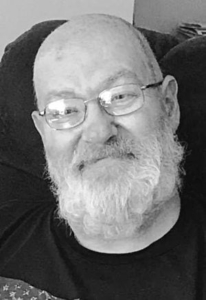 WATERVILLE – David Paul Carpenter, 64, passed away peacefully at his residence, in Waterville, on Wednesday November 3, 2021, following his two-and-a-half year battle of stage four brain cancer. David was born on October 12, 1957, in Worcester, Massachusetts.
He served in the U.S. Navy during the Vietnam era. He loved fishing, riding motorcycles, reading, and spending time with loved ones.
He is remembered by his sisters, Donna Moir, of Kennebunkport, Rachel and her husband David Shea, of North Brookfield, Massachusetts; his brother, Robby Carpenter, of Worcester Massachusetts; his nieces and nephews Jason, Heather, Kathleen and David.
He was predeceased by his mother Lucille Carpenter, his stepfather Red Carlson and brother-in-law, Alan Moir.
A private celebration of life will be held at a later date.
Arrangements under the direction and care of Dan & Scott's Cremation & Funeral Service, 445 Waterville Road, Skowhegan ME 04976.
In lieu of flowers, contributions can be made to the national coalition for homeless veterans at www.nchv.org.
Responsible journalism is hard work!
It is also expensive!
If you enjoy reading The Town Line and the good news we bring you each week, would you consider a donation to help us continue the work we're doing?
The Town Line is a 501(c)(3) nonprofit private foundation, and all donations are tax deductible under the Internal Revenue Service code.
To help, please visit our online
donation page
or mail a check payable to
The Town Line, PO Box 89, South China, ME 04358
. Your contribution is appreciated!
https://townline.org/wp-content/uploads/2019/07/Town-Line-Website-banner-v3-1030x206.jpg
0
0
Website Editor
https://townline.org/wp-content/uploads/2019/07/Town-Line-Website-banner-v3-1030x206.jpg
Website Editor
2021-11-10 15:01:17
2021-11-10 15:01:17
OBITUARIES for Thursday, November 11, 2021