JOHN R. WHALEN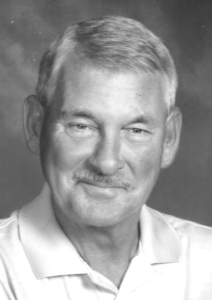 VASSALBORO – John Ronald Whalen, 73, passed away Tuesday, September 22, 2020, at his home, in Vassalboro. He was born October 8, 1946, in Calais, the son of Grayson G. and Evelyn P. (Sherrard) Whalen.
He was a graduate of Waterville High School class of 1964. He served in the Army National Guard at Camp Keyes, in Augusta, as a Chief Warrant Office 5 for over 30 years until his retirement. He was a member of the Vassalboro Lions Club and enjoyed golf, travel, gardening, bird watching, basketball, and spending time with his dog, Pepper.
John was predeceased by his wife of 44 years Edna Whalen, sisters-in-law, Linda Hapworth, Kathy Whalen and Terry Flanagan.
He is survived by his daughter, Heather Podkowka and husband Richard, of Vassalboro; four brothers, Dennis Whalen, of Unity, Grayson Whalen and wife Joan, of Skowhegan, Glen Whalen and wife Sandy, of Fairfield, Mike Whalen and wife Diane, of Fairfield; sister-in-law, Patricia Smith and husband Bill, of Newburg; three brothers-in-law, Floyd Baker and wife Gale, of Oakland, Jeff Baker and wife Lisa, of Fairfield, and Wayne Hapworth.
A graveside service will be announced at a later date at the convenience of the family.
In lieu of flowers, friends wishing may make donations in John's memory to Alzheimer's Association of Maine, 383 U.S. Route 1, Suite 2C, Scarborough, ME 0407.
Arrangements under the direction and care of Dan & Scott's Cremation & Funeral Service, 445 Waterville Road, Skowhegan ME 04976.
ALBERT G. JOHNSTON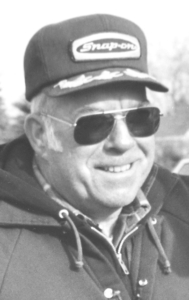 FAIRFIELD – Albert "Al" G. Johnston, 85, passed away Thursday, September 24, 2020, at MaineGeneral Medical Center, in Augusta. He was born August 6, 1935, in Waterville, the son of Archie and Rose (Byram) Johnston.
He was employed as a skilled heavy equipment operator for the city of Waterville Public Works for 41 years and then worked summers in the Parks and Recreation Department for 13 years mowing the ball fields.
Albert is survived by daughters, Betty Whitney and husband, Virgil, of Fairfield, and Ruth Lunn, of Waterville; grandchildren, Glen Giroux, of Atlanta, Georgia, and Lisa Nadeau, of Fairfield; great-grandchildren, Anna Giroux, of Atlanta, Georgia, Blake Pockrandt, of Jacksonville, Florida, Joshua Nadeau, Jackson Vaughn and Jodie Nadeau, all of Fairfield, great-great-grandson, Brooks Pockrandt, of Jacksonville, Florida; siblings, Joyce Osterloh and husband Roy, of Texas, Larry and wife Joan, of Oakland, Charlene Lawrence and husband James, of Waterville, Tim, of Waterville; sister-in-law, Carolyn, of Waterville; many nieces and nephews.
He was predeceased by his wife, Mary; parents, Archie and Rose Johnston; siblings, Clinton and wife Nadine, of Oakland, Ronald and wife Jackie, of Palmyra, Bernard "Bun" Perry, Wesley "Wes" and Edward "Eddie", Betty Estabrook and husband Tom, of Oakland.
A graveside service will be held Saturday, October 10, 2020, at 11 a.m., at Lewis Cemetery, 51 Cottle Rd, Oakland, ME 04963.
In lieu of flowers, friends wishing may make donations in Albert's memory to the Humane Society Waterville Area, 100 Webb Road, Waterville, ME 04901.
Arrangements under the direction and care of Dan & Scott's Cremation & Funeral Service, 455 Waterville Road, Skowhegan, ME 04976.
MARLENE A. WILLEY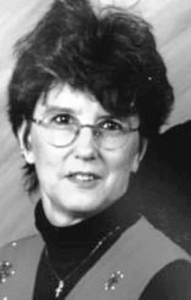 BENTON – Marlene Alma (Provencher) Willey, 67, passed away on Monday, September 28, 2020. Born in Rumford on October 2, 1952, she was the fourth of 12 children of Edwin and Irene (Ferrin) Provencher.
Marlene married the late Edward Robert Willey on June 20, 1998. She formerly worked for the Waterville School District as a custodian; and Bald Mountain Camps, in Rangeley, in her younger years. Marlene had a giving spirit and the gift of generosity. She joyfully volunteered serving those less fortunate at the Sacred Heart Soup Kitchen, in Waterville.
She was a master flower gardener who loved cats (especially Jezebel), going to the beach for solace, crocheting, reading, puzzles, bowling, bingo, gambling, spending time with her three grandchildren, watching sports, and playing cards with her sons.
Survivors include her sons Gregory Allen Reed, of Fairfield, Nicholas George Leavitt (Sarah Hanley), of Waterville; grandchildren Zachary, Kennedy, and Benjamin Leavitt; brothers Maurice Provencher, Edwin Provencher, and Frank Hamel; sisters Deborah LaChance, Stephanie Proctor (James), Naomi Duff, Daphne Williams (Roger); many nieces and nephews and greats.
She was preceded in death by her husband Edward Robert Willey, Sr.; parents Edwin and Irene (Ferrin) Provencher; brother Robert Provencher, sisters Martha Boudreau, Susan Todish, Michelle Snyder.
There will be no visitation and funeral.
A small family gathering will be held at the family cemetery on East B Hill, in Byron.
Memories and condolences may be shared with the family online at directcremationofmaine.com.
EDGAR RHODES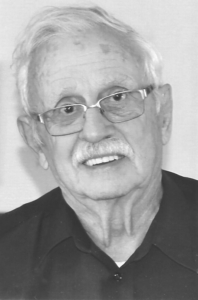 CLINTON – Edgar "Ed" Rhodes, 82, passed away at a Waterville Hospital on Wednesday, September 30, 2020. He was born December 11, 1937, in Rockland, the son of Lloyd and Georgia (Quimby) Rhodes of Bar Harbor.
Edgar was a 1955 graduate of Bar Harbor High School. He then enlisted with the Navy Seabees and was stationed in Puerto Rico where he drove heavy equipment and helped to build a new Naval base. Following the military service Ed attended the Northern Conservatory of Music, in Bangor, and taught music in Mars Hill, Ellsworth, and Skowhegan schools. He was later employed by Colby College, and finally the Discovery House, in Bangor.
Edgar was a very caring man and a living role model for the patients attending the Discovery House. Ed loved children like they were his own. He was known as "Grampy Ed" to the children who accompanied their parents to appointments.
Edgar is survived by his son, Lloyd Rhodes and fiancée Jeannie Bragg, of Surry; granddaughter Randa Rhodes, of Bangor; his sister Martha Perkins, of Bar Harbor; his step-son Scott Brown, of Hinckley; his step-daughter Bethany Davis, of Waterville; and many extended family members.
He was predeceased by his parents Lloyd and Georgia Rhodes, his sister and brother-in-law Betty and Stuart Reed ,of Torrington, Connecticut, his son Jeff Rhodes, of Ellsworth, his daughter Michelle Leathers, of Trenton, and a brother-in-law Leonard Perkins, of Bar Harbor.
Funeral service will be held at the Sebasticook Lodge #146, in Clinton, on Saturday, October 24, 2020, at 1 p.m. Setting of the stone and a memorial service will be at the Ledgelawn Cemetery in the early spring 2021, in Bar Harbor, date to be announced.
Those wishing to contribute in his memory may do so to the We Honor Veterans, at CHCS Hospice (a program that honors and recognizes veterans at end of life), 42 Cedar Street, Bangor, ME 04401.
Arrangements under the direction and care of Dan & Scott's Cremation & Funeral Service, 445 Waterville Road, Skowhegan ME 04976.
PHILIP S. BIRD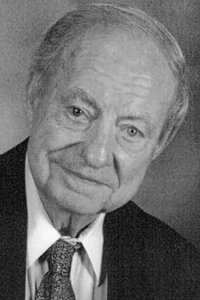 WATERVILLE – Philip Stanley Bird, 91, died peacefully at MaineGeneral Medical Center, in Augusta, on Friday, October 2, 2020, of natural causes following a brief illness.
He was born on July 16, 1929, in Skowhegan, the son of Stanley and Phyllis Whittemore Bird.
Phil graduated from Waterville High School in 1947, Bowdoin College in 1951 and Boston University School of Law. Following graduation from law school, he entered the United States Marine Corps and served as legal counsel at the U.S. Marine Corps base, in Cherry Point, North Carolina, for two years.
In 1952, he married Marilyn Jean Johnson, of Augusta. They were married for 68 years.
Phil and Jean returned to Maine in 1955. He practiced law, served as city solicitor of Waterville and in later years worked for the State of Maine Department of Transportation. In 1961, at the age of 31, he argued a case before the U.S. Supreme Court, a rare opportunity for Maine lawyers at that time, working with fellow Waterville lawyer Cyril M. Joly. Phil and his wife Jean also owned and managed several apartment buildings in Waterville for more than 60 years.
For many years, Phil was a member of the Waterville Country Club where he liked to play golf. He and Jean loved the movies and supported the Railroad Square Cinema, in Waterville, from its founding. Phil was a member of the American Contract Bridge Association and earned over 1,000 points to become a Silver Life Master.
Phil and Jean were world travelers. At the age of 80 they became eligible to join the Travelers Century Club, an international travel club based in California. To join the club, one had to travel to 100 countries. Phil's last trip was to Alaska in 2019 and at the time of his death Phil had visited 140 countries.
He is survived by his wife, Jean; two daughters, Lisa Scofield, of Hamden, and her partner Curt McCormack, of Burlington, Vermont, and Leslie Bird, of Boothbay Harbor; a son and daughter-in-law, Paul Bird and Amy Parsons, of Bedford Hills, New York; two brothers, Bruce Bird, of Belfast, and Doug Bird, of Bar Harbor; his brother- and sister-in-law, Glenn and Lois Carson, of Belleair, Florida; eight grandchildren; one great-granddaughter and one step-great-grandson; and several nieces and nephews.
A private memorial service will be planned for a later time.
Arrangements are in the care of Knowlton and Hewins Funeral Home, One Church St., Augusta where condolences to the family may be shared on the obituary page of the website at http://www.familyfirstfuneralhomes.com.
Donations in his memory may be made to the Waterville Public Library, Elm St., Waterville, Maine 04901, http://www.watervillelibrary.org, 207-872-5433.
VIRGINIA C. MOODY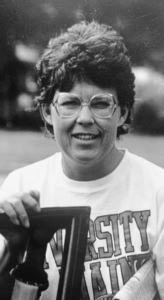 WATERVILLE – Virginia C. Moody, died unexpectedly Saturday morning, October 3, 2020. She was born the daughter of Thomas and Ruth Creswell (Mosher)
"Ginny", as both her friends and family knew her, was a lifetime educator, graduating in 1971 from the University of Maine at Farmington with a secondary education degree, and going on to earn both her Masters in Special Education and her CAS in Literacy/Education from the University of Maine at Orono. Ginny began her career as a High School History/Government teacher and coach at Jay High School, riding her motorcycle on the back roads to work and creating a name for herself and a fan club amongst her coworkers and students; the school yearbook was dedicated to her in her third year of teaching.
She left teaching when her first child, Jonathan, was born and while he was young created and ran a pre-school with her cousin and close friend Talie Mickewich. She returned to teaching as an ed-tech, working simultaneously at True-Value Hardware Store to put herself through school to become a certified special education teacher at Jay Elementary school. She brought her passion and creativity to the position: turning her classroom into a dynamic space (at one point creating a life-size replica of a Tipi), creating art and music and food with her students, and coaching their participation in the Special Olympics. She was a constant advocate for her students; being in her classroom felt like being with your family. She would remain in Special Education before Multiple Sclerosis forced her to retire in February 2001.
As a child, Ginny grew up loving art and music and animals. Memento boxes and family photo collections contain her art, clippings from public speaking contests, talent shows, theatrical and musical performances either solo or with her family; she often shared the stage with her parents Thomas and Ruth Creswell (Mosher), and her brothers, Tom and David. Family life centered around music, with large gatherings and sing-a-longs around the piano, and Ginny carried on this love and tradition of music in much the same way – spending late nights singing with friends during her college years and with both friends and relatives (guitar in hand) on porches at Bear Springs Camps, in Rome. She brought music to each of her classrooms and created her own music-filled family time with her two young children next to her at the piano, singing on trips in the car, or most anywhere with a guitar in hand, passing down her favorite songs and those of her parents. Some of her favorite memories during her last years were listening and singing along to her daughter Miranda's performances in her room at Oak Grove Nursing Home (Waterville).
Daughter of a woolen mill superintendent, Ginny lived in Waterville, where she was born, Greenville, South Carolina, Gorham, and Corinna, before settling in Dryden and then Jay, before relocating again to Waterville. Her mother Ruth's (Mosher) family homestead in Rome, and the legendary Bear Spring Camps, were important places for her, both as a child and as an adult, working at Bear Spring, taking vacations there, and attending family gatherings, reunions, and multi-generational Thanksgiving celebrations up the hill (McGowan's/Richardson's). Throughout her life, family time, whether spent with her parents' generation, with her beloved cousins and friends, or with her own children and grandchildren, were her most cherished moments.
Ginny was creative, resourceful, and handy, growing a bountiful family garden, transplanting roadside tiger lilies, ferns, and black-eyed susans to the edge of her yard, splitting her own firewood, sewing clothes and Halloween costumes, building the things they needed, and creating a wonderful childhood for her kids filled with woods and climbing rocks, sand piles and a clubhouse (The Fern Hideaway), whiffle ball games and driveway basketball matches, and endless hours on the beach at Bear Springs Camps. Those who knew and loved Ginny think of her as one of the most kind, caring, creative, talented, and loving people they've ever known. With an indomitable spirit and spark for life, she lived life to the fullest and shared her strength, courage, and love with everyone until the very end.
Ginny spent the last 14 years of her life living at the Oak Grove nursing home, in Waterville, where she found a true home with people who deeply cared for her and considered her family.
Ginny is survived by her daughter, Miranda Moody Miller; her son, Jonathan Dale Moody and his wife Shelly; her three grandchildren, Jacob, Grace, and Olivia; her brothers, Thomas and David Creswell and their families; and numerous cousins, and extended family.
An outdoor funeral service took place Saturday, October 10, at the Pine Grove Cemetery in Belgrade.
An online guestbook may be signed, and memories shared at http://www.familyfirstfuneralhomes.com
Arrangements are by Wheeler Funeral Home & Cremation Care, 26 Church St., Oakland.
In lieu of flowers Ginny had asked that in the event of her death, donations be made to support her grandchildren's college educations.
Checks can be made out to Jacob, Olivia or Grace Moody, and mailed to Natalie Mickewich, 1 Carver St., Unit 113, Waterville, Maine 04901.
ROGER J. CARON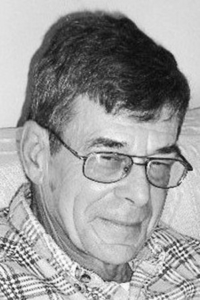 WATERVILLE – Roger J. Caron, 70, passed away on Sunday, October , 4, 2020 following a long illness. Roger was born in Waterville on February 20, 1950, to Henri P. and Antoinette (Reny) Caron.
After graduating from Winslow High School, he was drafted into the Navy where he received an honorable discharge after two years of service during the Vietnam War.
He learned many skills working at C.F. Hathaway Shirt Company, Keyes Fibre (now Huhtamaki), both in Waterville, Michael Woods Trucking, and Pine Tree Waste. Roger enjoyed making furniture as a woodworker. He attended Mass faithfully and was a Corpus Christi Parish communicant.
Roger was predeceased by his parents, Henri P. and Antoinette (Reny) Caron.
He is survived by his brother, Leo Caron and wife June, of Benton; Yvonne Reifschneider and husband Mark; James P. Caron, of Florida, and Jerry Caron, of Waterville.
A Mass of Christian Burial was held at St. John the Baptist Catholic Church, Winslow on October 9. Burial was held in the St. Francis Catholic Cemetery, 78 Grove Street, Waterville.
A celebration of life will be planned at a future date.
Memorial donations may be made to the Sisters of the Blessed, 101 Silver St., Waterville, ME 04901-5923.
DAVID P. PROULX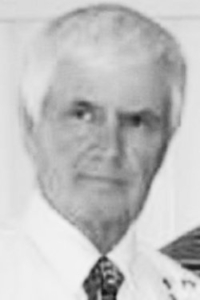 WATERVILLE – David Paul Proulx, 77, died peacefully at his home in Waterville, Tuesday, October 6, 2020. He was born in Waterville on June 27, 1943, a son of the late Gerald D. Proulx and Lillian S. (Lessard) Proulx.
He graduated from Winslow High School in 1961.
He was employed by Tony's Pizza and Schwan's as a delivery driver, Zayre and Ames Department Stores as shipping and receiving manager, and the town of Vassalboro as transfer station manager.
He loved to go fishing with his children and spent many hours cultivating beautiful gardens for all to enjoy. He enjoyed his walks and dog-sitting Sarah.
He is survived by his wife of 38 years, Pamela; children, John Proulx and wife Michelle, of Hampton, Virginia, Libby Furrow, of Vassalboro, Lilly Bickford and husband Dwayne, of Belgrade, David Proulx and wife Deanna, of Oakland, Tabith Proulx, of Waterville, Heidi Hersom, of Oakland, Randy Hasson and partner Jim McCoy, of Columbus, Ohio, Kevin Hasson and wife Danielle, of Ridge Manor, Florida, and Keith Proulx, of Waterville; 14 grandchildren; several nieces, nephews, and many cousins.
He was predeceased by his brother, Gerald Proulx; and son, Bryan Hasson.
There will be no funeral service or visitation hours per David's request.
Arrangements under the direction and care of Dan and Scott's Cremation and Funeral Service, 445 Waterville Road, Skowhegan ME 04976.
In lieu of flowers, friends wishing may make donations in David's memory to The Maine Children's Home for Little Wanderers, 93 Silver Street, Waterville, ME 04901.
THERESA A. FLAGG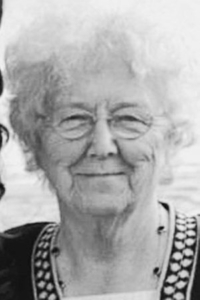 WATERVILLE – Theresa Alice (Powell) Flagg, 93, passed away on Wednesday, October 7, 2020, at the Lakewood Long-Term Care facility, in Waterville. She was born on December 24, 1926, the daughter of William and Emma (McAskill) Powell.
She joins her beloved husband, World War II Marine veteran Harold N. Flagg, her infant son Carleton, her parents, William and Emma (McAskill) Powell, sister Sally (Powell) Wells and so many others.
A sweet, gentle, generous person and a devout Catholic, Alice was a true survivor, having dealt with many health issues over the past 25 years. She spent most of her life in Waterville, save for the many adventures with her husband and children in Aroostook County, Campobello Island, and dozens of lake fronts throughout Maine during his career as civil engineer with the Bridge Division of the Maine DOT. She would always set up the household in these several locations, caring for her children, keeping them safe, including counting heads in the water.
All six children went to Catholic school, all wore uniforms (pleated skirts or creased pants), which she often ironed late into the night. Alice loved music, and had great fun later in life attending concerts by Willie Nelson and Brooks and Dunn with her good friend Judy Brennan.
Her rosary was always at her side, and her deep faith sustained her during difficult times. There are so many stories in a life of 93 years. Her strength of character, resilience and love will abide with us always.
She is survived by her children, Laura Flagg and husband Kenneth L. Taylor, of Stockton Springs, Bill and wife Stephanie Flagg, of Stockholm, Robert Flagg and wife Geeta Ramani, of Portland, Jeff Flagg and wife Carol Noonan, of Brownfield, Barbara (Flagg) Bradley and husband Michael, of Westerly, Rhode Island, and Bonnie Flagg and partner Danny Huard, of Oakland; 11 grandchildren; and 11 great-grandchildren; sister, Mary (Powell) St. Pierre, of Oklahoma City, Oklahoma; and several nieces and nephews.
A memorial service and celebration of her life are planned for Spring 2021.
Memories and condolences may be shared with the family online at ripostafh.com.
Responsible journalism is hard work!
It is also expensive!
If you enjoy reading The Town Line and the good news we bring you each week, would you consider a donation to help us continue the work we're doing?
The Town Line is a 501(c)(3) nonprofit private foundation, and all donations are tax deductible under the Internal Revenue Service code.
To help, please visit our online
donation page
or mail a check payable to
The Town Line, PO Box 89, South China, ME 04358
. Your contribution is appreciated!
https://townline.org/wp-content/uploads/2019/07/Town-Line-Website-banner-v3-1030x206.jpg
0
0
Website Editor
https://townline.org/wp-content/uploads/2019/07/Town-Line-Website-banner-v3-1030x206.jpg
Website Editor
2020-10-14 14:16:44
2020-10-14 14:16:44
OBITUARIES for Thursday, October 15, 2020