JAMES H. MICHAUD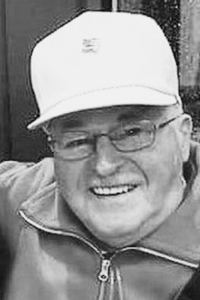 WATERVILLE — James H. Michaud, 93, of Waterville, passed away on Monday, September 23, 2019. He was born on July 7, 1926, son of John and Isabelle (Dechaine) Michaud.
James graduated from Waterville High School, and then proudly enlisted in the Army during World War II serving in the Occupation of Japan.
He married the former Angeline Gamache, and together, they owned a painting and paper-hanging business, James H Michaud Painting Contractor, until he retired.
Jimmy was a man of strong faith, a true Patriot, a loving husband, father and grandfather, who loved life. He had a great sense of humor and was known for his sayings, "suffering cat's meow," and "son of a beehive." He loved to fish and hunt with his boys and grandsons, who all have funny stories and memories of his hunting lessons. He also loved spending time with his granddaughters who will always cherish memories of their 'Pépère'.
James is survived by his sons, Gary and wife Cindy Michaud, of Fairfield, and Bryan Michaud, of Waterville; a daughter-in-law, Marjorie Michaud, of Thorndike; his four grandchildren and their spouses, Jason and Heather Michaud, Shawn and Meryia Michaud, Shanna and Adam Tice, Erika and Nathan Pelkey; several great-grandchildren; and nieces and nephews.
He is also survived by three sisters, Doris Kiorpis, of Bar Harbor, Verlie Harrison, of Connecticut, and Sandra Pelkey, of North Carolina.
There will be a ceremony at the Veterans' Memorial Chapel, 163 Mount Vernon Rd, Augusta, on Friday, Oct. 18, at 9 a.m. Following the ceremony there will be a reception at Church Hill Baptist Church, 258 Church Hill Rd, Augusta.
Memories and condolences may be shared online at www.directcremationofmaine.com.
LAURIANNE Y. RODIGUE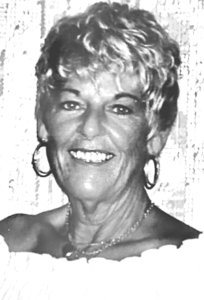 VASSALBORO — Laurianne Y. Rodrigue, 80, of Riverside Drive, died Qednesday, october 2, 2019, at Alfond Center for Health, in Augusta. She was born in Augusta on November 12, 1938, the daughter of O'Neil Ayotte and Martha (Roy) Ayotte.
Prior to her retirement, Laurianne Rodrigue was a self-employed beautician for many years.
Laurie had a love for tennis, travel, and any good mystery book. She read her bible daily and had an unwavering faith.
Surviving her are her brothers, Bertrand Ayotte and Daniel Ayotte, both of Augusta; daughter, Tracy L. Steinmeyer and her husband Douglas R. Steinmeyer, of Sidney; son, Jean L. Rodrigue, of Englewood, Florida; grandchildren, Amy Case, Cory Rodrigue, Heidi Gow, Patrick Turgeon, Emily Steinmeyer, Allison Steinmeyer and Jacob Steinmeyer; two great-granddaughters, Kayleen Crandall and Alexandra Marchand; was an aunt to many; and had a large extended family spread all across the U.S.
Arrangements have been entrusted to Plummer Funeral Home, 16 Pleasant St., Augusta, Maine. Condolences, photos and stories may be shared at www.plummerfh.com.
HELEN E. BARD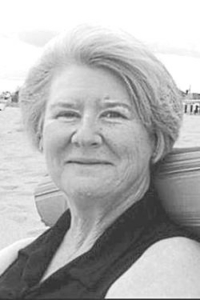 WATERVILLE — Helen E. Bard, 63, passed away on Wednesday, October 2, 2019, following a brief illness. Helen was born February 17, 1956, in Waterville, the daughter of Phyllis and Donald Cole.
She spent much of her childhood "working" with her father, her hero, at his store on Main Street, and regaled her family and friends with stories of their antics.
Helen graduated from Winslow High School in 1974. During her sophomore year of high school she met her lifelong partner in crime, Dan Bard, and they spent the following decades together as husband and wife, parents, and most importantly, friends. Over her time in Greater Waterville, Helen worked at a number of area employers. Her first job, working again with her dad at Cottle's Supermarket, in Waterville. She worked for several years at the Morning Sentinel, before a transition to Central Maine Motors, both in Waterville. But Helen found a real calling 20 years ago, when she joined the Waterville school system. Here, Helen became a 'momma' to the students she worked with; always a friend, available to anyone who needed a helping hand.
Outside of her work, Helen was known for her crafts and creativity. She made her children toys and blankets, she wove baskets, made intricate rugs, painted, and most recently, beautiful rock art.
Helen and Dan had two daughters, Hannah and Sarah, and she devoted herself to raising them to be strong, creative, and independent women. During their childhood years she was always involved in their activities. But Helen was more than a supporter; her daughters passions became her passion. Even beyond Sarah and Hannah's graduation and involvement in sports, Helen remained an active, involved part of the school and athletic community. Over these years, she developed lifelong friendships that became an essential part of her life. This past January, Helen became a grandmother to Hannah and Mike's daughter, Josie – a role designed for Helen. Josie immediately solidified herself as the apple of Helen's eye and we're very grateful that they were able to share time together. She was selfless, compassionate, and loving. Helen cannot be summarized in words, and certainly not in a few paragraphs. But she was a beauty of a person. She was snarky and lively. She was funny and she was fun.
Helen is survived by her husband, Dan; their daughter Sarah, as well as daughter Hannah and her husband Mike and a granddaughter Josie; brother Dan Berard and his wife Mary; her mother-in-law Anna Bard; her brother-in-law John Bard and his wife Kathi; her niece Cristal Southwick and her nephews Dan Berard Jr. and Aaron Bard. In lieu of flowers, the family encourages donations be made to theMid-Maine Technical Center's Scholarship Fund.Donations can bemade by phone at207-873-0102 orin person at the MMTC office, 3 Brooklyn Ave., Waterville, ME.
MARIE J. BENNER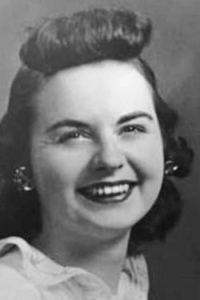 WATERVILLE — Marie Janet Benner, 93, died in Waterville on Wednesday, October 2, 2019. Marie was born in Cambridge, Massachusetts, on August 16, 1926, and was the daughter of Isaiah Burgess Pineo and Jean Mabel (Williams) Pineo.
A Waterville resident for more than 50 years, Marie was well known in the community as the children's librarian at the Waterville Public Library for 29 years. She was also active with the Zonta Club, Inner Wheel, the Waterville First Baptist Church, Arbor Church, and was an avid supporter of local theater.
She grew up primarily in the Mattapan and Hyde Park sections of Boston. A gifted student, she skipped fifth grade and was fluent in French by the time she finished high school. She was graduated from Hyde Park High School in 1943, Boston University in 1947, and received a degree in Library Science from Simmons College in 1948.
She began working at the Boston Public Library while still in high school, put herself through Boston University and Simmons, and had a career as a librarian that lasted more than 60 years. She also worked as a children's librarian in East Cleveland and Cleveland in the 1960s; at the Waterville Junior High School in the 1970s; at the Winthrop public schools in the 1970s; and finally at the Waterville Public Library from 1976-2005, where she retired at age 79.
Marie met Blair Benner in April 1952 while they were both working at the Boston Public Library. During their first date, he predicted that they would get engaged within a week, and she laughed at him. Well, it happened! They married six weeks later in June 1952.
Marie cared passionately about children and made the Children's Room at the Waterville Public Library a welcoming, fun, and nurturing environment. The Children's Room bustled with activity, particularly on Saturday mornings due to the story hour that featured a puppet show, a short movie, storytelling, and occasionally live music. She adapted numerous children's books into puppet shows, and during her tenure the story hour frequently attracted large audiences that overflowed the room. Arguably her favorite puppet show was The Reluctant Dragon from the classic children's book by Kenneth Grahame. The puppet shows were full of action with Marie and the puppeteers hamming it up to the hilt. She held ice cream and cupcake socials for the children at least twice annually and sometimes baked over 200 cupcakes for these events.
She was also known for her gold, sparkling shoes. During the 1980s, the Children's Room regularly circulated more books than the rest of the library combined.
Marie was a master storyteller who visited many nursery schools and elementary school classrooms to introduce children to books and libraries. As a result, she knew most of the elementary school teachers in the Waterville area and had a pronounced effect on the education of thousands of local children.
Marie was deeply committed to her garden, which had spectacular blooms of daffodils, tulips, forsythia, azaleas, hosta, pansies, and cosmos every year. She loved to travel and visited Europe numerous times starting in her early 20s. She also traveled regularly to visit relatives and friends across the country and in Canada.
She is survived by her daughters, Dorcas Benner Riley, of Mt. Vernon, Tabitha Benner and her husband David Schoonover, of Kihei, Hawaii; son Lance Benner and his partner, Kathi Ellsworth of Altadena, California; granddaughter Avanelle Riley Piercy and her husband Jay, of Freeport; grandson, Mitchell Riley, of Wellesley, Massachusetts; and numerous cousins, nieces, and nephews.
She was predeceased by her husband, the Rev. Dr. Blair M. Benner, in 1982.
A public Celebration of Life event will be held at the Waterville First Baptist Church on Saturday, May 2, 2020 at 10 a.m.
Arrangements are in the care of Roberts Funeral Home and Cremation Service, 62 Bowdoin St., Winthrop. Memories, condolences, photos and videos may be shared on the obituary page at www.familyfirstfh.com.
In lieu of flowers, the family requests donations be made to the Waterville Public Library.
LINDA L. WOOD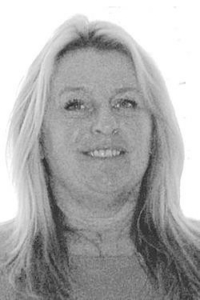 FAIRFIELD — Linda L. Wood, 61, passed away unexpectedly on Thursday, October 3, 2019. Linda was born May 18, 1958, daughter of Gerald E. Gagnon and Lucille E. (Levasseur) Gagnon.
She was raised in Benton, attended Immaculate Heart of Mary Catholic School , in Fairfield, and graduated from Lawrence High School, also in Fairfield, in 1976.
Linda married James Wood, of Fairfield, in June 2002, and they spent 17 happy years together in their home on Bunker Avenue.
Linda worked for several years at Scott Paper Company, in Winslow, and spent the last several years as a homemaker, foster parent, and caretaker for her parents until their passing. She was a thoughtful and kindhearted woman who was very dedicated to her family and the children in her life. While she had no direct descendants, she helped to raise other family members and had a special relationship with her many nieces and nephews who were very close to her heart. She had an especially strong bond with the children who know her as "Mimi," Gavin LaChance, Deacon Gagnon, Makayla Gagnon and Skyler Glidden.
Linda was a devoted Catholic church member and served as a Eucharistic Minister at St. John Catholic Church, in Winslow, for several years. Her service to God and the church was very important to her.
Linda was a good cook and enjoyed making meals for the family. She loved to travel and spent careful time planning vacations with her husband and family, always looking to make vacations fun and educational for the children with her.
Linda was predeceased by her parents, Gerald and Lucille Gagnon.
She is survived by her husband, James C. Wood, of Fairfield; sisters Cindy Gagnon, of Benton, and her partner Joyce Wyand, Katey Gagnon-Rood, of Jefferson, and her husband, Mike; sister Debbie Savage; nieces and nephews, Jeremy Gagnon, of Fairfield, Robert Haywood, Angela Haywood and Lucia Haywood, of North Carolina, Richard Haywood, of California, and Antoinette Gagnon, of Augusta, along with their children.
An online guestbook may be signed and memories shared at www.familyfirstfuneralhomes.com
Arrangements are by Lawry Brothers Funeral & Cremation Care, 107 Main St., Fairfield.
In lieu of flowers, please make a donation to the charity of your choice.
DAKOTA T. BENSON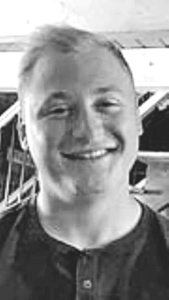 CHELSEA — Dakota Trey Benson, 22, died unexpectedly Friday, October 4, 2019, in Augusta. He was born in Lewiston, on August 12, 1997, a son of Troy V. Benson and Jennifer (Lewis) Cook.
Dakota attended Chelsea Elementary School and was a 2015 graduate of Cony High School, in Augusta. He played football, hockey and lacrosse at Cony, but his true love was hockey. He continued to play in the local Men's League at the Maine Ice Vault, in Hallowell.
Following graduation, he enlisted in the U.S. Army, where he was currently serving with the Maine Army National Guard, 152 Maintenance Company.
He was a member of the Bethlehem Masonic Lodge, in Augusta.
Kota's greatest ability was to light up any room he entered. His infectious smile, positive attitude, and huge heart will be sadly missed by all. Kota could brighten anyone's day with his heartfelt hugs, which could make all the worlds bad go away. Kota was always the entertainer, bringing joy, love and laughter to anyone who was graced with his presence.
Dakota is survived by his mother, Jennifer L. Cook and her husband, Andrew, of Chelsea; his father, Troy V. Benson and his wife, Cheradee, of Overton, Texas; three siblings, Garret L. Benson and his wife, Taylor J. Timberlake, of Ft. Drum, New York, Brandon J. W. Benson, of Chelsea, and Gabrielle E. Benson, of Chelsea; three stepbrothers, Dylan A. Cook, of Winslow, Kaden D. Brown, of Overton, Texas, and Kullen A. Brown, of Kilgore, Texas; two nieces, Bailey E. and Emma V. Benson; maternal grandparents, Joyce and Bud Pringle, of Chelsea, and John and Renee Lewis, of Tempe, Arizona; paternal grandparents, Rupert D. and A. Marie Benson, of Haynesville, Louisiana, and Bonnie J. Benson and M. Ben Atkinson, of Harleton, Texas; as well as many aunts, uncles, cousins.
Arrangements are under the care of Plummer Funeral Home, 16 Pleasant St., Augusta.
Condolences, photos and stories may be shared through the funeral home website at www.plummerfh.com.
In lieu of flowers, donations in Dakota's memory can be made to the Skating Association of Maine Hockey Scholarship Fund, P.O. Box 5663, Augusta, ME 04332.
HATTIE C. ROBINSON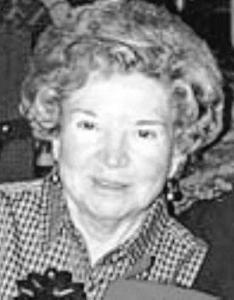 WINSLOW — Hattie Christine Robinson, 88, passed away at her home in Winslow on Saturday, October 5, 2019. She was born on August 5, 1931, in Benton, to Robert and Elvira (Goodale) Rood.
Hattie attended Bessie High School, in Albion, and Thomas Business College, in Waterville. She went on to work at an insurance company while living in Florida, then Hattie worked with her husband in his financial planning business in Maine. Out of all her jobs, Hattie loved being a mom and grandma. She will be remembered as being kind, caring, and generous. She always gave so much of herself to her family and friends.
Hattie enjoyed traveling with her husband, son, and her sister to Italy, Africa, and Belize. She loved getting visits and phone calls from her family and friends and going to the "Rood" family reunions. She also enjoyed when the girls would get together to play cards at camp. Hattie was an avid Red Sox and Patriots fan.
She was predeceased by her husband Roderick Robinson; parents Robert and Elvira Rood; brothers, Herman, Harold, Arthur, and Ernie and sisters Hilda and Bernice.
Hattie is survived by her children, Todd Robinson and Tammy Robinson; grandchildren, Joey Giardello, Jeremy Giardello, and Tyler Robinson; granddaughters-in-law, Renee Anderson and Carrie Damon; great-granddaughter Victoria Damon; and sisters, Pearl Fuller and Ellen Bolin.
At Hattie's request there will be a private service at a later date.
An online guestbook may be signed, and memories shared at www.familyfirstfuneralhomes.com. Arrangements are by Lawry Brothers Funeral Home & Cremation Care, 107 Main St., Fairfield.
In lieu of flowers, donations can be made in Hattie's memory to the St. Jude Children's Hospital.
RETA I. McQUARRIE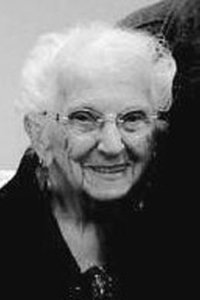 WINSLOW — Reta Iris Lynds McQuarrie, 94, passed away at home on Sunday, October 6, 2019. She was born in Boston on June 5, 1925, the daughter of the late Henry and Vera (Yeaton) Lynds.
Reta graduated from Norridgewock High School in 1942. She went on to marry Donald McQuarrie on December 31, 1945, in Madison.
Reta was a very active member of St. Mark's Episcopal Church, in Waterville, and was a member of the Martha Guild, the sandwich program and a quilting group. She worked at Firestone and retired from MaineGeneral Medical Center, both in Waterville.
Reta's greatest joy was spending time with her family, especially her grandchildren and great-grandchildren.
She is survived by her daughters, Dawn Slough and her husband Tom, of Searcy, Arkansas, and Lanelle Freeman and her husband Art, of Winslow; daughter-in-law, Shirley McQuarrie, of Vassalboro; grandchildren, Kelly Cooke and her husband Pete, Scott Slough and his wife Amber, TJ Slough and his wife Nicole, Caleb Morin and his wife Alissa, Amy Morin and her husband Steve, Dustin Freeman and his wife Jen, and Dan Freeman and his wife Nicole; 13 great-grandchildren; great-great-grandchild; her "adopted" daughter, Judy Stuart Reny; cousin Peggy Hilton Walker.
She was predeceased by her parents; her husband Donald McQuarrie; her son, Michael McQuarrie; her granddaughter Kimberly McQuarrie; her grandson Lincoln Morin; her great-grandson Jonathan Slough; her brother Douglas Lynds and her sister Annette Lynds.
Friends and family are invited to share their memories and offer their condolences by visiting Reta's online guestbook at www.veilleuxfuneralhome.com.
Arrangements are under the care and direction of Veilleux Funeral Home, 8 Elm St., Waterville, ME 04901.
T. SCOTT DUBAY
WATERVILLE — T. Scott Dubay, 54, of School Street, Waterville, passed away Friday October 11, 2019, at the Gosnell Memorial Hospice House, in Scarborough. He was born in Waterville, February 17, 1965, the son of Thomas and Mary Dillon Dubay.
He was educated in local schools and later graduated from Waterville High School.
T. Scott recently was employed in the Parks and Recreation Department, for the city of Waterville.
T. Scott enjoyed watching the Boston Red Sox, New England Patriots, the San Francisco 49ers and big ball bowling.
He is predeceased by his mother; and a brother, Robert Dubay.
Survivors include a bother, Johnathan Dubay, of Portland.
Celebration of life will be held at a later date.
Dennett, Craig & Pate Funeral Home and Cremation, 13 Portland Road, Buxton, are entrusted with his arrangements.
For those wishing to make memorial contributions in his memory please consider High Hopes Club House, 26 College Ave, Waterville, ME 04091.
ANDREW T. SEVERY
WATERVILLE — Andrew Tyler Severy, 28, passed away unexpectedly on Wednesday, October 9, 2019, at his home. He was born on March 19, 1991, in Augusta, the son of Andrew Severy and Billie Jo Brann.
Tyler enjoyed playing guitar and being with his dog, Bruno. Tyler was a people person with a contagious laugh that always brightened up a room.
He was predeceased by his grandfather, Leon Severy, and grandmother, Dorothy Brann.
Tyler is survived by his father Andrew Severy and wife Christine, of Litchfield; his mother Billie Jo Brann and her partner Donnie Armstrong, of Monmouth; sister Brittany Waterhouse, of Gardiner; several aunts, uncles, nieces, nephews and cousins.
The family will be holding a private service at a later date.
Arrangements are under the care of Kincer Funeral Home 130 Pleasant St., Richmond, ME 04357.
Responsible journalism is hard work!
It is also expensive!
If you enjoy reading The Town Line and the good news we bring you each week, would you consider a donation to help us continue the work we're doing?
The Town Line is a 501(c)(3) nonprofit private foundation, and all donations are tax deductible under the Internal Revenue Service code.
To help, please visit our online
donation page
or mail a check payable to
The Town Line, PO Box 89, South China, ME 04358
. Your contribution is appreciated!
https://townline.org/wp-content/uploads/2019/07/Town-Line-Website-banner-v3-1030x206.jpg
0
0
Website Editor
https://townline.org/wp-content/uploads/2019/07/Town-Line-Website-banner-v3-1030x206.jpg
Website Editor
2019-10-16 15:24:35
2019-10-16 15:24:35
Obituaries for Thursday, October 17, 2019